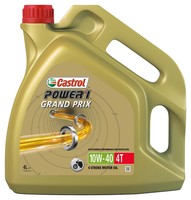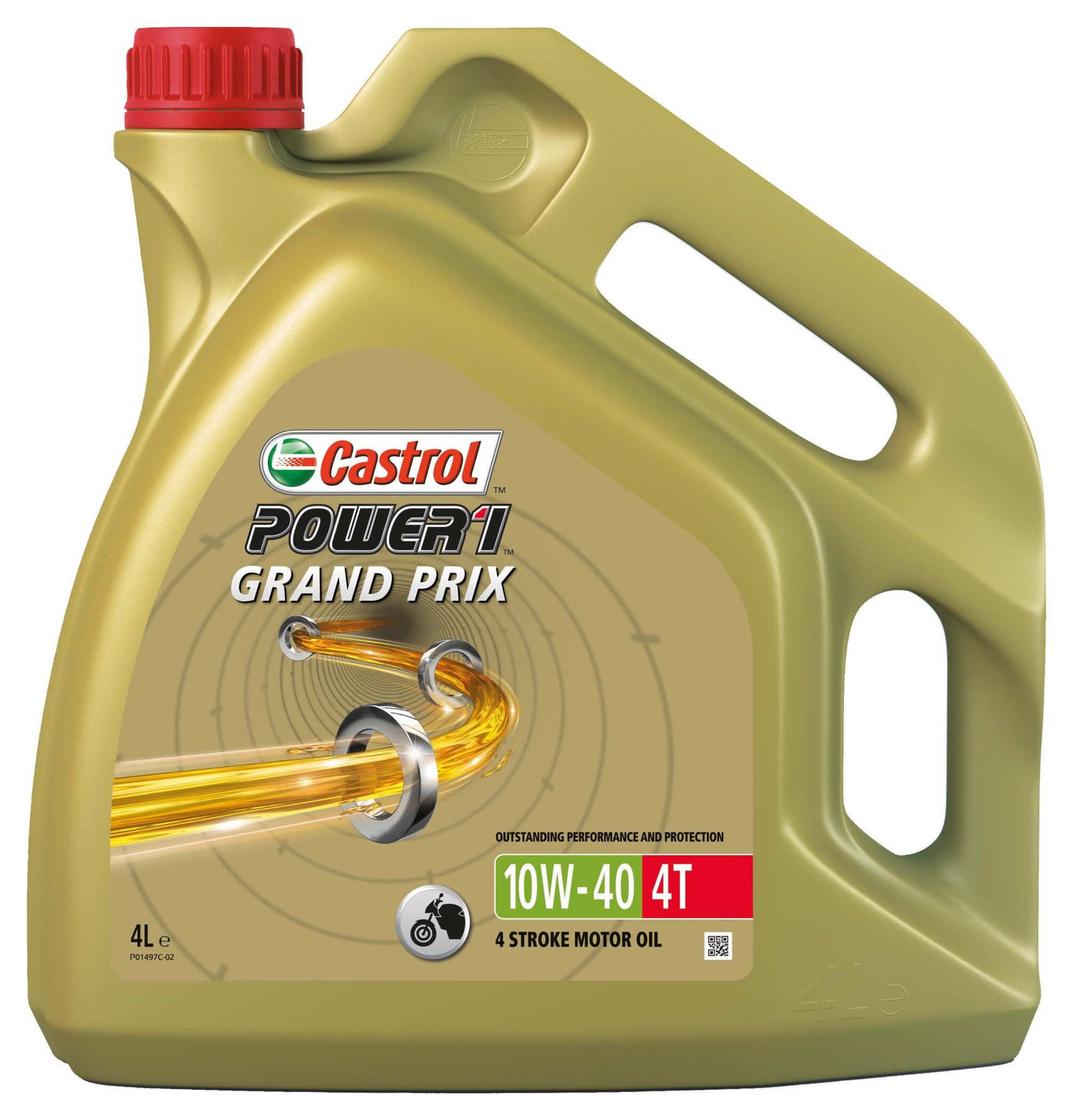 CASTROL OIL GRAND-PRIX 4L
CASTROL OIL GRAND-PRIX 4L
CASTROL OIL GRAND-PRIX 4L
10W-40 POWER1 LE
You have placed the following items in the shopping basket:
CASTROL OIL GRAND-PRIX 4L
10W-40 POWER1 LE
Castrol 4T Grand Prix 10W-40 Engine Oil, with the specifications "Exceeds API SG and JASO MA-2", with HC-synthetic components for modern motorcycle engines.

Minimises deposits and keeps your engine clean and operating at top performance. Ideal for use in wet clutches.

Features:
exceeds API SL, JASO MA-2.
Contains: 4 litres

What are HC-synthetic engine oils?
Engine oils with HC-synthetic components are among the most advanced semi-synthetic oils on the market today. They are obtained from catalytic hydrocracking, which means they have the following improved quality characteristics:
High clutch compatibility
Improved cold flow properties
Improved thermal and chemical stability
Faster lubrication of the engine at start-up
Significantly improved engine cleanliness
Greater overall protection for engine components