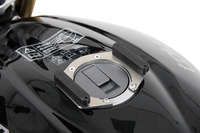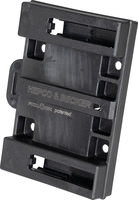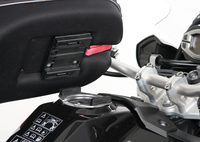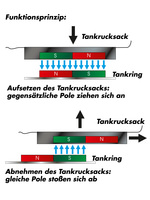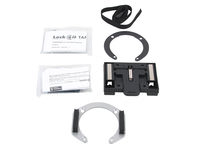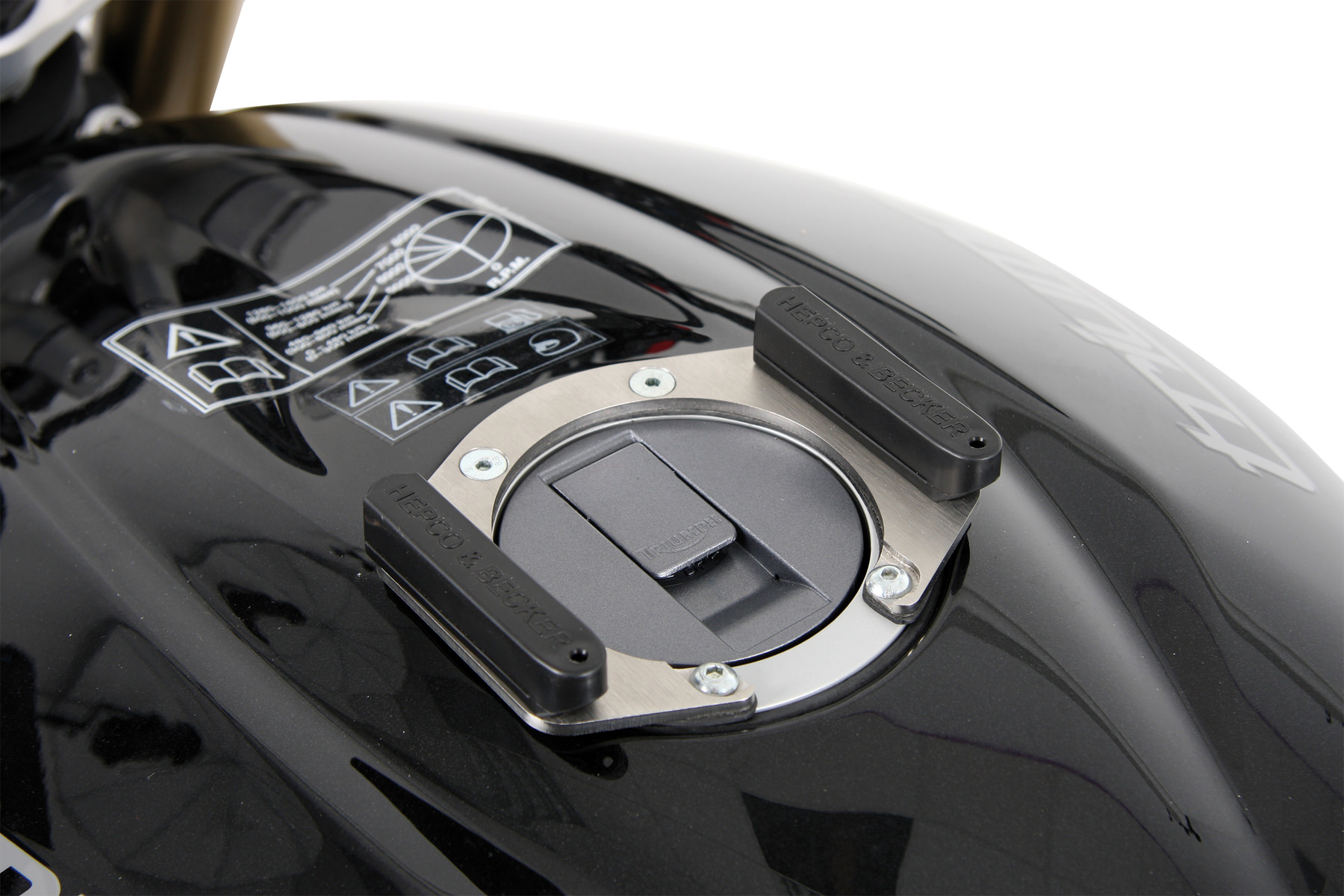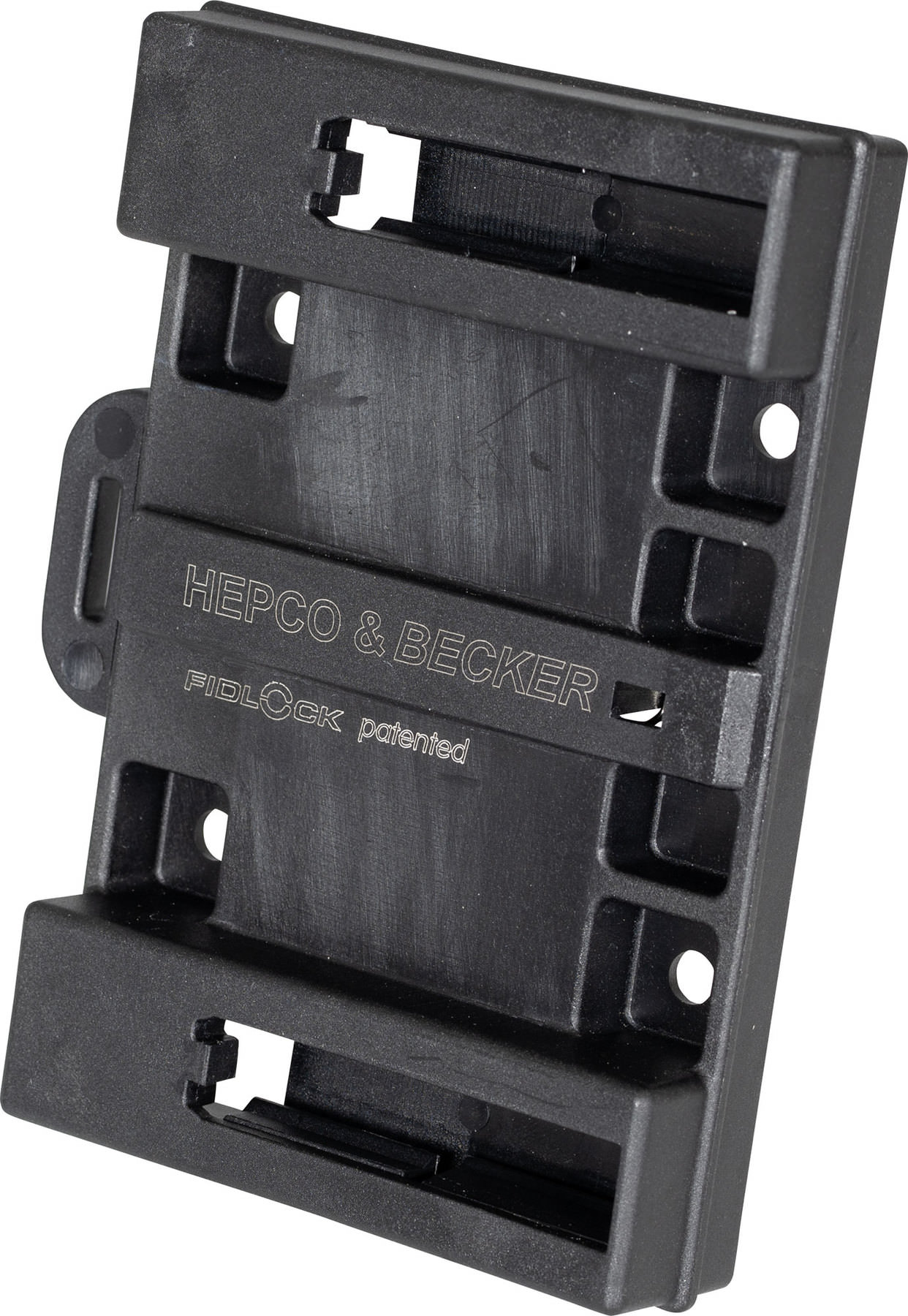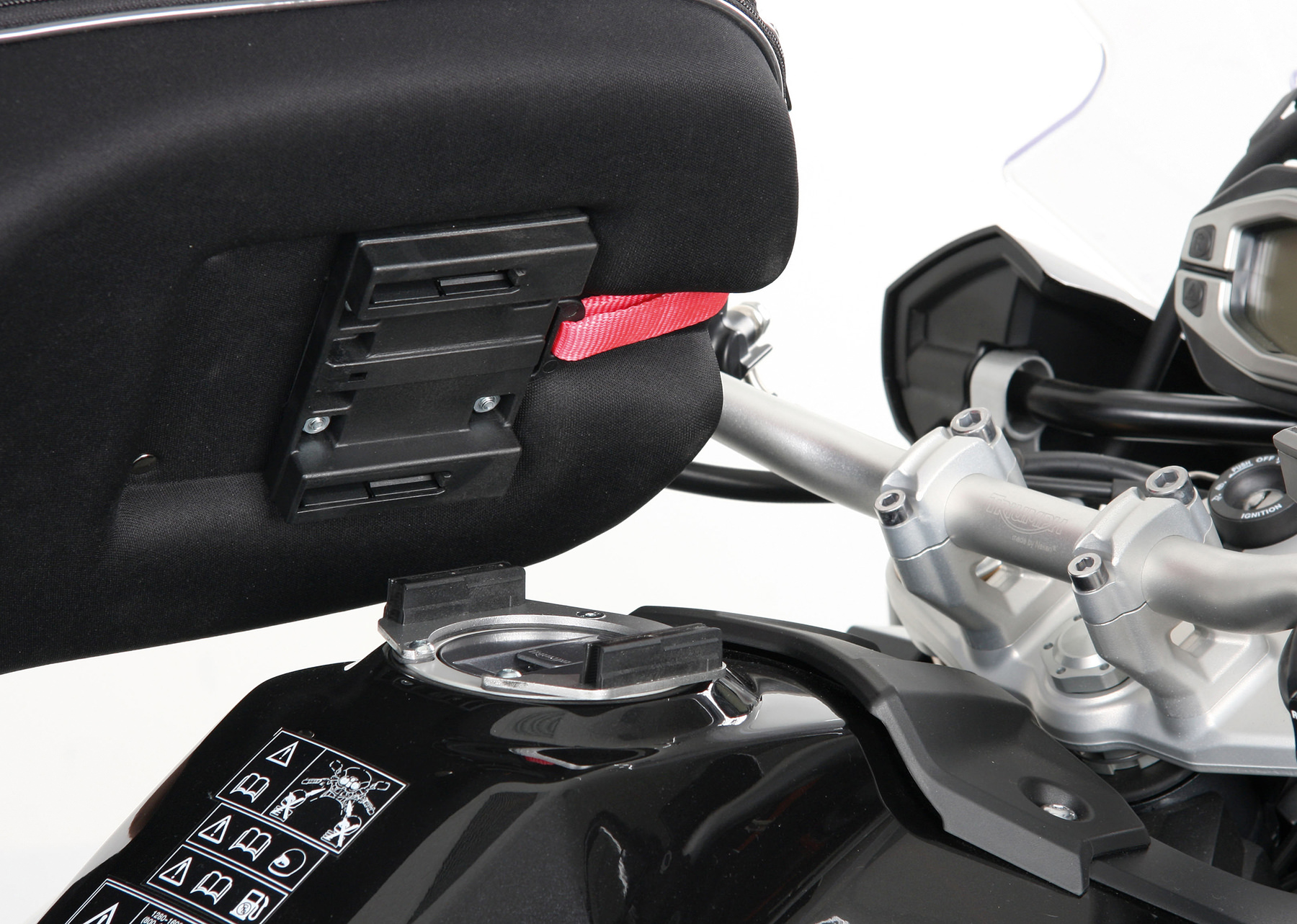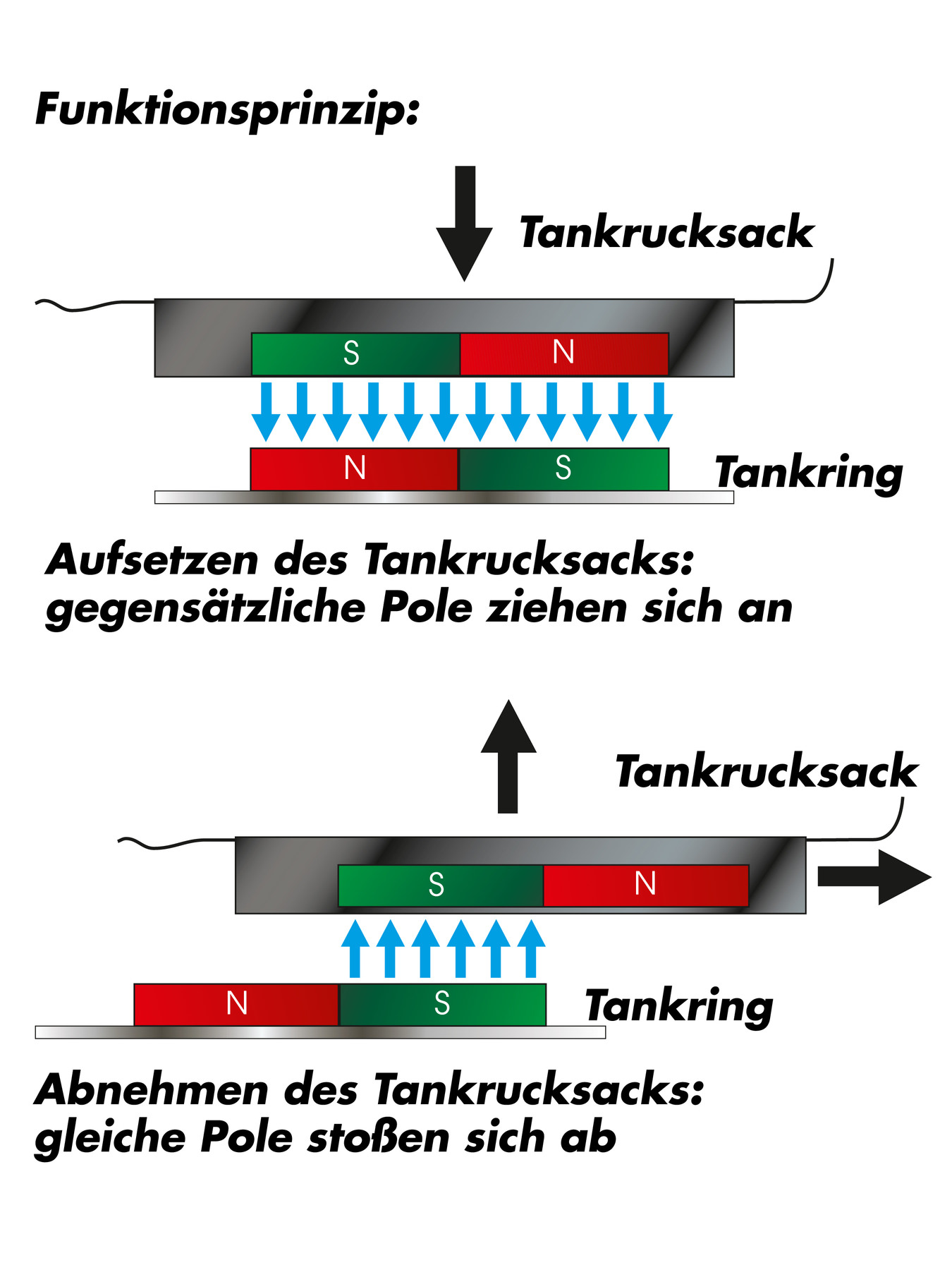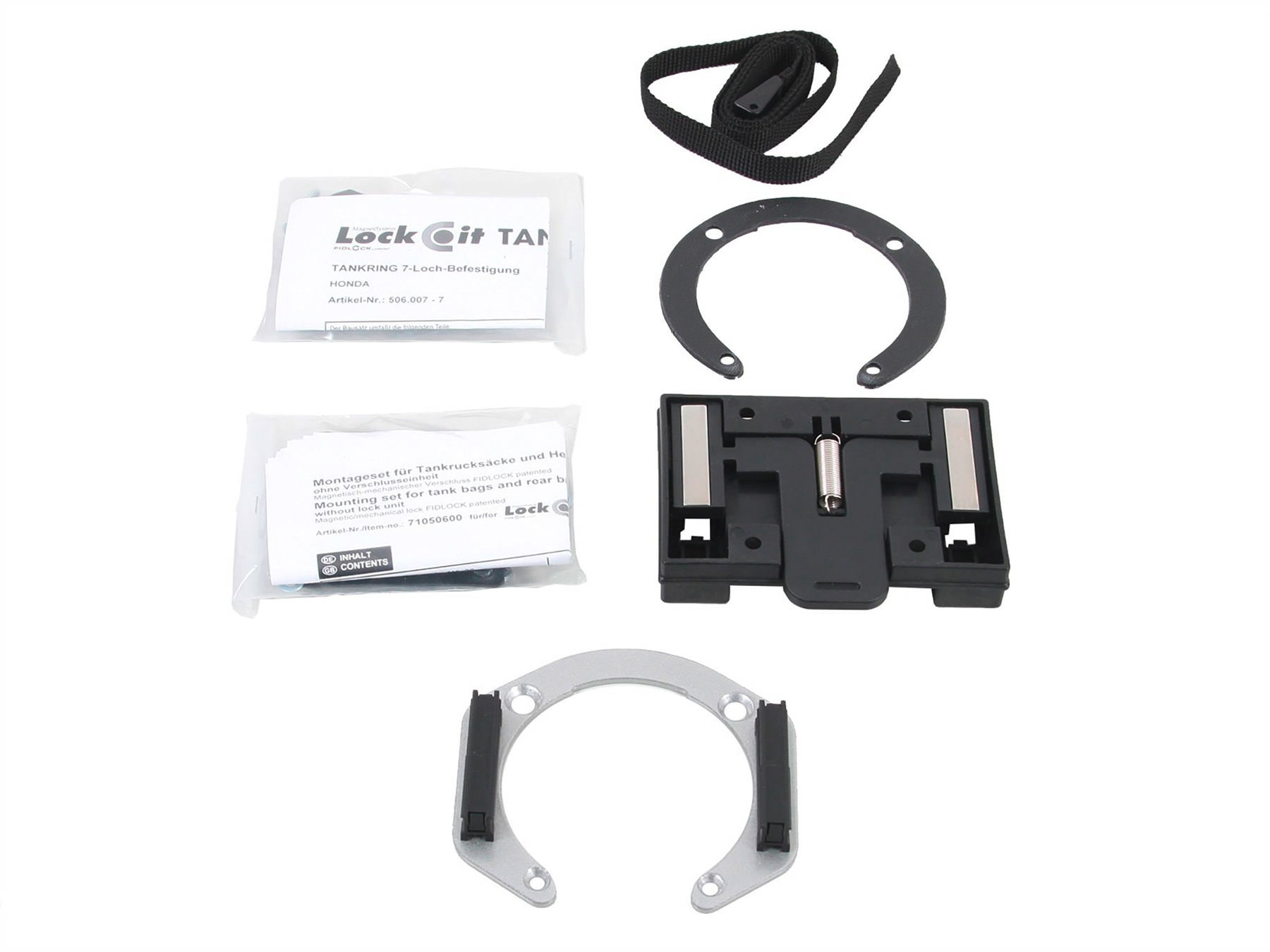 H&B LOCK-IT TANK RING
MOUNT VARIOUS
You have placed the following items in the shopping basket:
H&B LOCK-IT TANK RING
MOUNT VARIOUS
The Hepco & Becker "Lock-It" Tank Ring, for securing "Street" series tank bags, is an innovative new system. The magnetic centering eliminates any problems with fitting the tank bag accurately, while the side ribs on the magnets provide additional mechanical securing for the tank bag. When the locking mechanism is released, like poles of the magnet are aligned so that the tank back is ejected from the securing. Simple and effective.
Innovative magnetic securing system for tank bags
Enables attachment/removal in seconds
No contact between tank bag and motorcycle

Comprises:

Lock-It tank ring, fittings und installation instructions
Manufacturer details: Hepco & Becker

Luggage systems

Motorcycle luggage and Hepco & Becker - almost perfectly synonymous. For decades, globetrotters and touring bikers have sworn by the German-produced durable products. They always rank as one of the best in comparative tests performed by the trade press when it comes to precision, weather resistance and functionality. Hepco products have long been a firm favourite in the Detlev Louis range. Due to a growing demand for racks for classic bikes, retro bikes and less popular vehicles, we have further expanded our product range and now present the entire Hepco & Becker luggage rack range for you to choose from.
The ratings will be available to you again soon.
+400 brands
2-year right of return
Fast delivery
Worldwide shipping