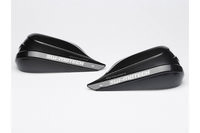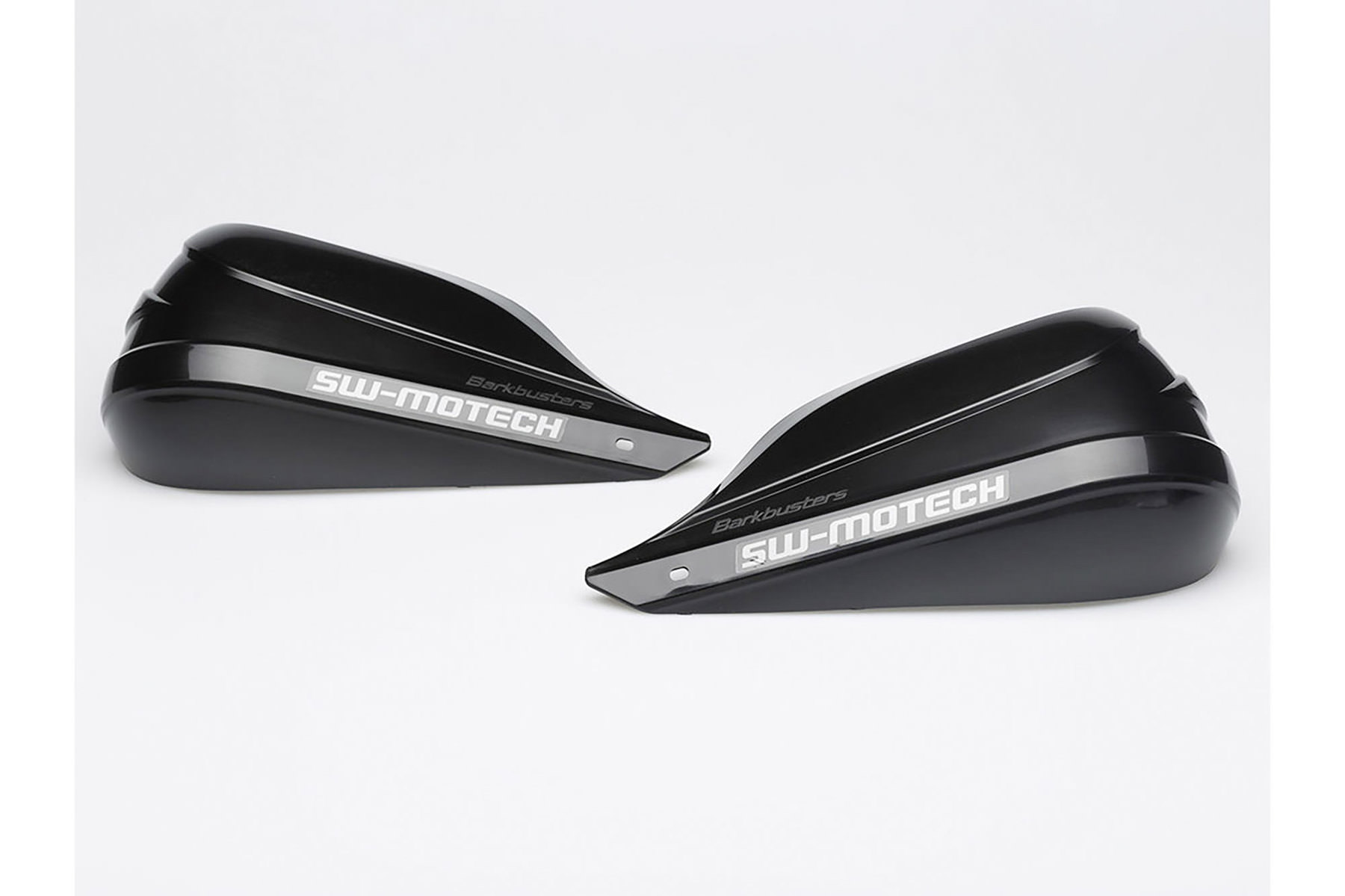 SW-MOTECH HAND GUARDS
STORM VARIOUS MODELS
You have placed the following items in the shopping basket:
SW-MOTECH HAND GUARDS
STORM VARIOUS MODELS
SW-Motech Hand Protectors

These model-specific hand protector kits protect your hands and levers against wind blast, impacts and toppling over. They also enhance the appearance of your bike.

The hand protectors are secured at both ends with the full-length bracket (2-point mounting). The plastic hand guard is ergonomically designed.

Mounting bracket and fittings are made of aluminium.
Supplied in pairs
Protectors can only be mounted on original handlebars
*The kit for the Ducati Multistrada (Order No. 10021002) only consists of the brackets for an additional protection of the original hand guards with integrated turn signals (see picture)
List of compatible motorcycles
Manufacturer details: SW-Motech

Engineering for motorbikes

SW-MOTECH stands for competence in the development and production of practical solutions in the areas of luggage systems, navigation, ergonomics and safety - all perfectly designed to meet your riding needs. These products stand out thanks to their distinct look, constant high performance, patented technologies and elaborate innovations. Quality, durability and precision are of utmost importance. SW-MOTECH is the ideal companion for every adventure, no matter whether you are on the way to work, on a weekend tour or around globe.
The ratings will be available to you again soon.
Issue 6-2013
"Motorradfahrer" magazine tested nine hand guards in the 6/2013 issue. Two were awarded a "Tourenfahrer Recommendation", including the SW Motech Barkbuster hand guard. The following features were given special mention:

- Very sturdy hand guards on strong aluminium bars
- Large guards offer good protection against wind and weather
- solider base prevents damage to the controls
- ideal for touring enduro riders
- Easy to fit
Issue 1-2012
"Motorrad-Abenteuer" magazine tested twelve different hand guards in its 1-2012 issue. The SW Motech Barkbuster Hand Guards were awarded a MOTORRAD-ABENTEUER RECOMMENDATION. The following features were given special mention:

- Very sturdy hand guards on strong aluminium bars
- Large guards offer good protection against wind and weather
- Solider base prevents damage to the controls
- Ideal for touring enduro riders
- Easy to fit

(two out of twelve hand guards tested were awarded a Recommendation)

+400 brands
2-year right of return
Fast delivery
Worldwide shipping