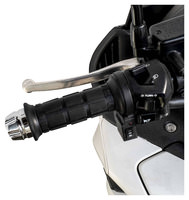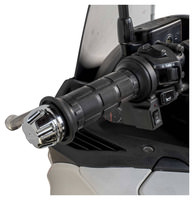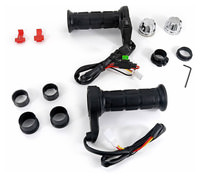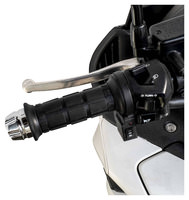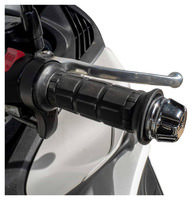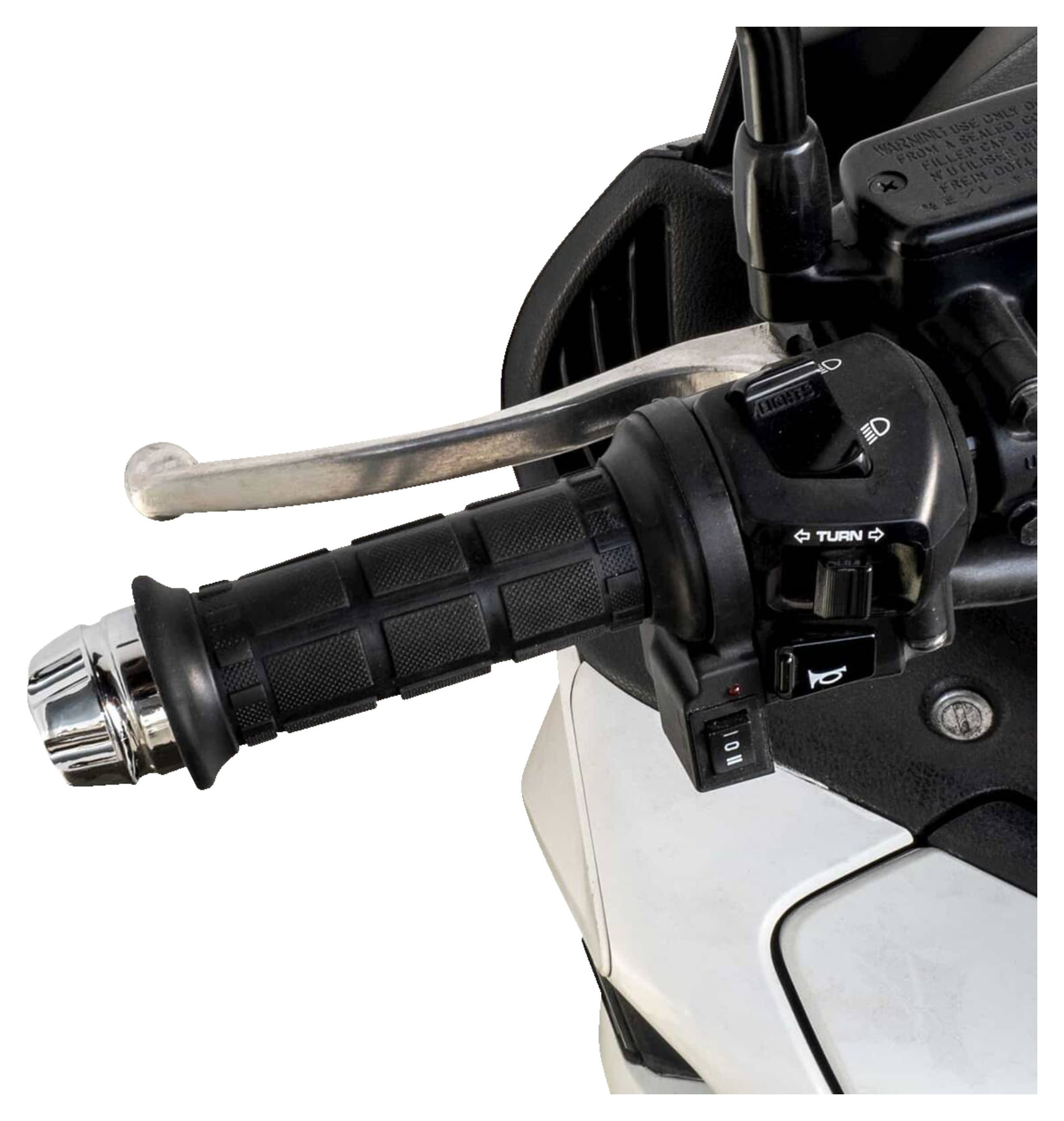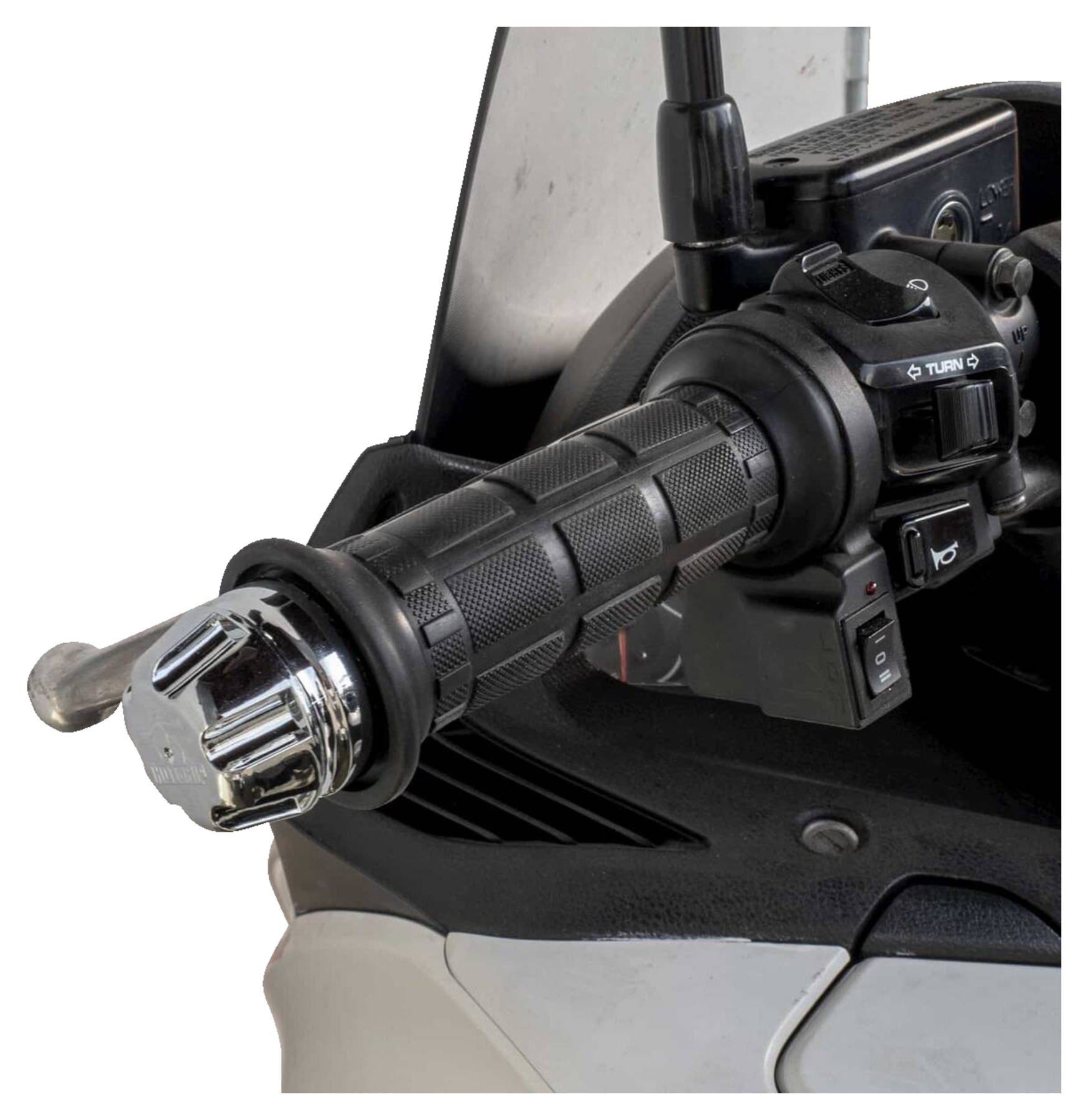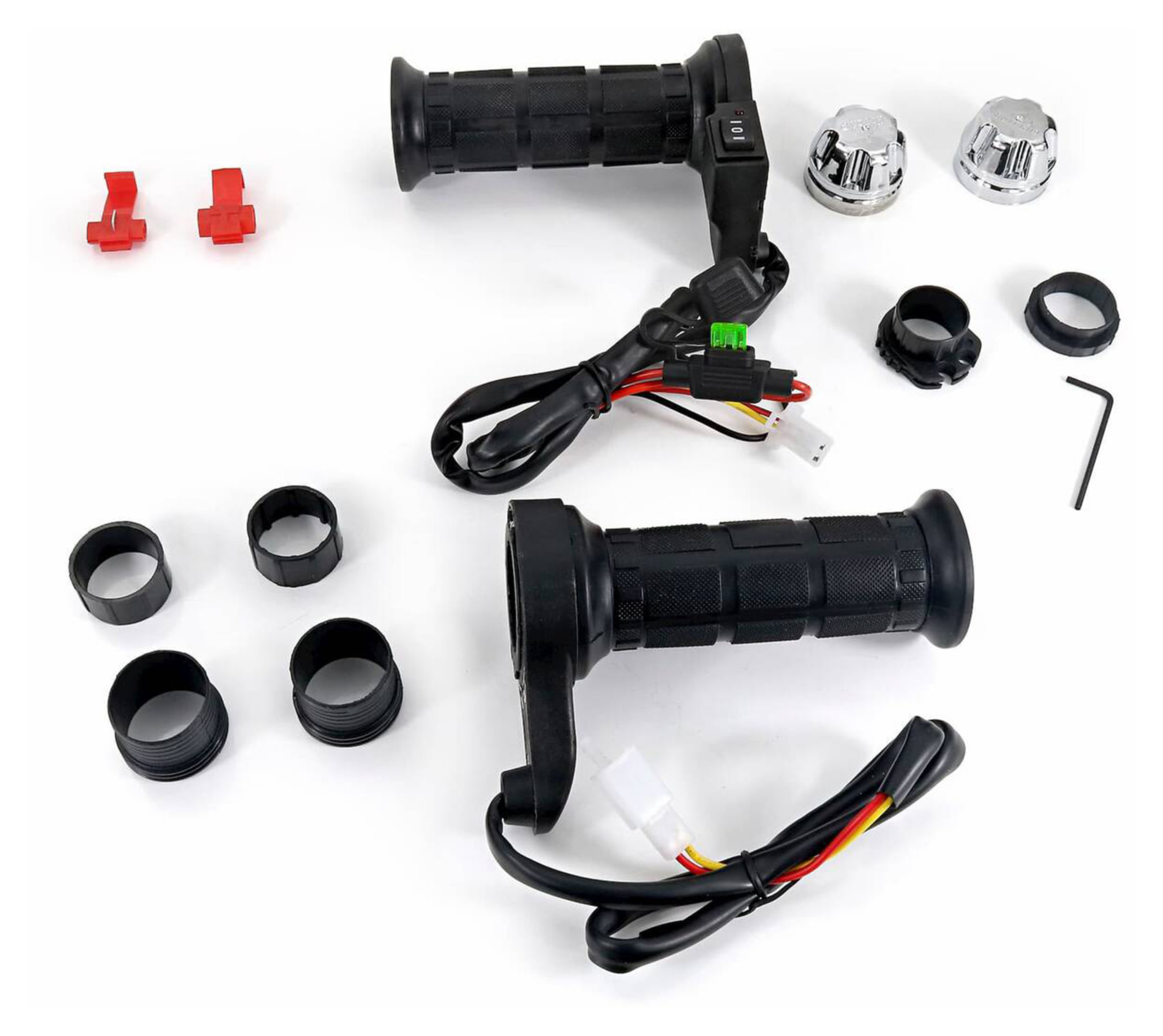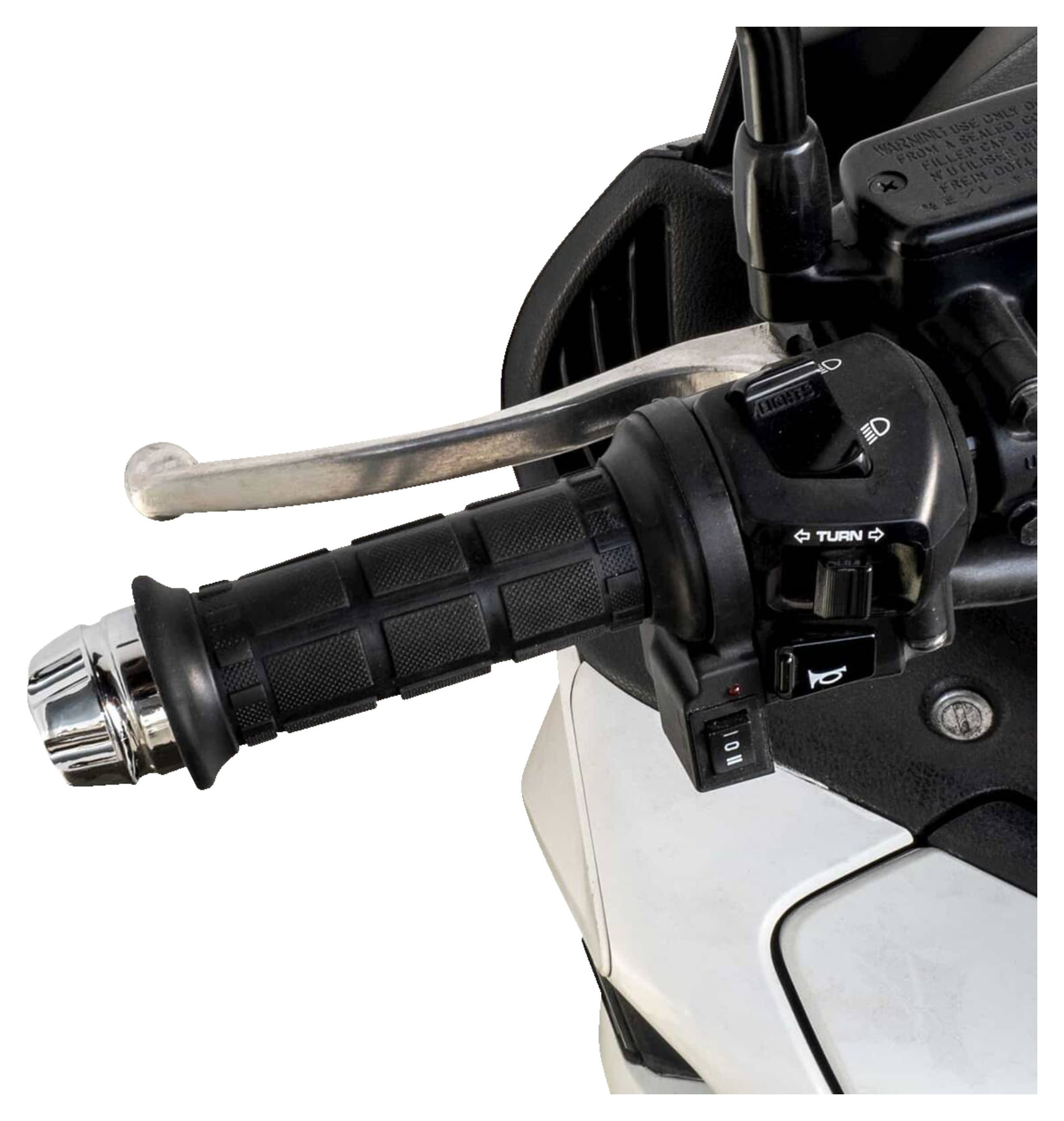 MTP-RACING HEAT. GRIPS F.
MTP-RACING HEAT. GRIPS F.
MTP-RACING HEAT. GRIPS F.
22MM HBAR, 2-STAGE
You have placed the following items in the shopping basket:
MTP-RACING HEAT. GRIPS F.
22MM HBAR, 2-STAGE
Cold hands when riding a motorbike are really unnecessary. From MTP-Racing there are, after all, the well-rated, low-priced heated grips, universally suitable for all 22 mm handlebars. The 2-stage system also comes with its own throttle grip tube. It replaces the original throttle grip so that the heating cable cannot be twisted later.
The MTP-Racing heated grips come with matching plastic handlebar ends, but you can also continue to use the existing ones.
3 levels (off, one and two) with toggle switch allow for specific control
Suitable for all 22mm handlebars
Handle lengths: 120 mm
Outer diameter: 35 mm
Material: plastic/rubber
Power consumption:
Stage 1 - approx. 25 W approx. 40 °C
Stage 2 - approx. 35 W approx. 60 °C
Power consumption:
Stage 1 - approx. 2A
Stage 2 - approx. 3A
Please note:
Operating voltage 12 V
Battery capacity of min. 6 Ah recommended
Scope of delivery:
Heating handle unit - left
heated handlebar unit - right
Chrome-plated handlebar end caps
Plastic ring for left handlebar unit
Plastic ring with outer bars
for right handlebar unit
Handlebar end adapter with external thread
Plastic ring with recess for throttle body cable for right side
Plastic ring for right side
Allen key
Fuse holder with 10A with plug-in fuse
Branch connector
printed manual DE/EN
Write a review for MTP-RACING HEAT. GRIPS F.
We offer you the opportunity to rate products purchased from Louis and to share your experiences with them publicly.

To ensure that your objective and truthful report will be really beneficial to all readers, please observe the following rules.


Please only rate products that you have personally used for their intended purpose.
Please give reasons for your positive and negative criticisms. Only then will they benefit other customers and allow us to improve the product if necessary.
Please don't copy content that has already been published elsewhere. It's your personal experience which counts.
Data protection: Please don't include your own and other people's addresses, telephone numbers or URLs or even the names of third parties (people as well as companies) in your review.
In your product review, please don't make comparisons with third party product ranges. Regardless of whether you judge these positively or negatively, you, or we as operators of this online shop, would be violating competition law.
Fair play: Please follow these rules so that we don't have to shorten or delete your rating.
Your product rating has been saved. It will be displayed in a few minutes
Your previous input will be lost!
Do you really want to cancel your entry?
Issue 02-2021
Motorrad Abenteuer magazine tests various heated grips in its 2 / 2021 issue. The MTP-Racing heated grips are awarded the Motorrad Abenteuer price tip. The following features are positively highlighted:
- inexpensive and functional
- decent heat output

+400 brands
2-year right of return
Fast delivery
Worldwide shipping