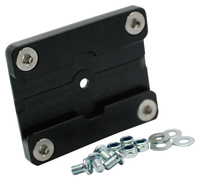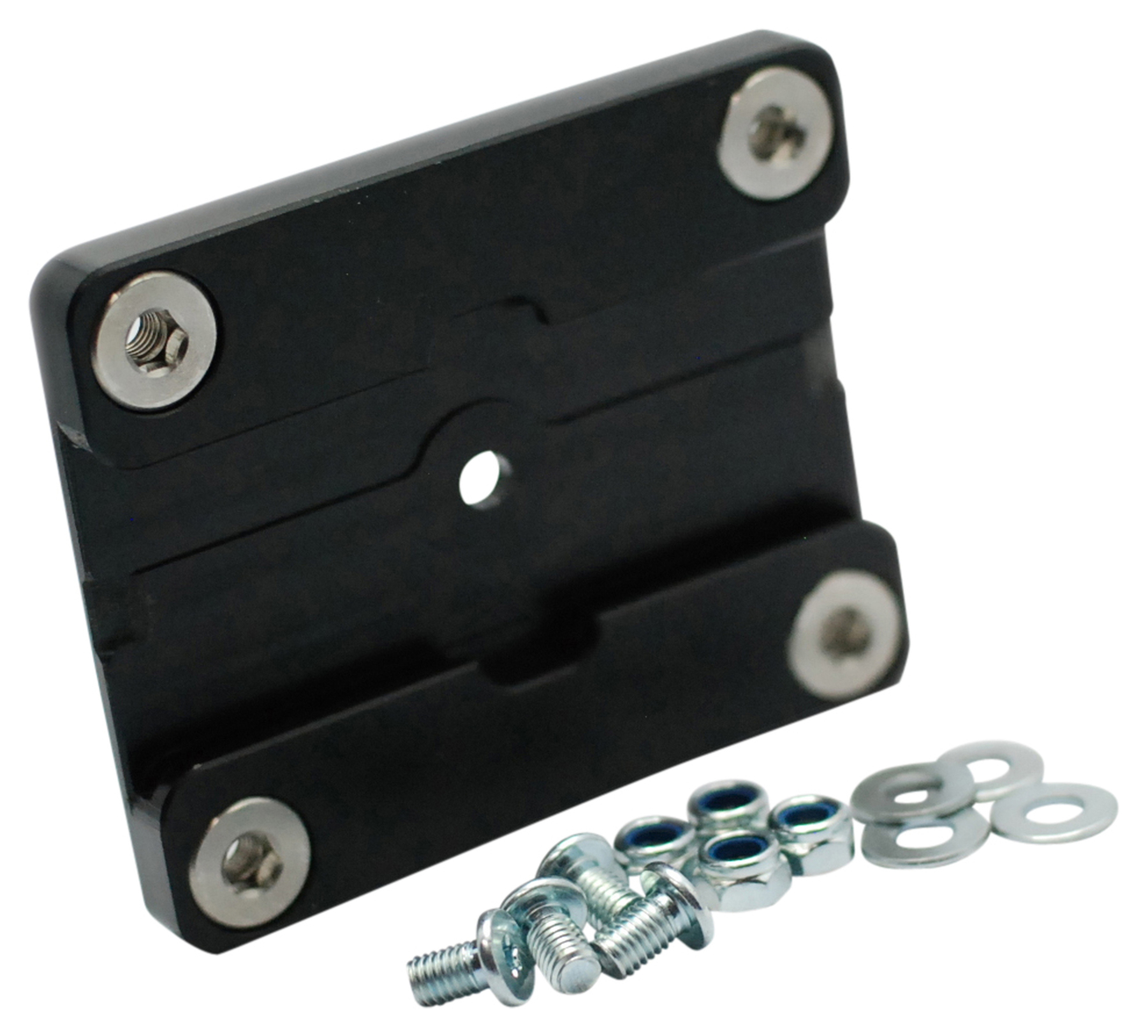 HOTSWOP PRO PLATE PART
CHANGBL NUMBR PLATE BRCKT
You have placed the following items in the shopping basket:
HOTSWOP PRO PLATE PART
CHANGBL NUMBR PLATE BRCKT
Driving fun instead of screwing frustration! With the HotSwop PRO you can change your number plate in seconds - without any tools. Safe, fast, stable and simple: the unique quality system is suitable for almost all motorbikes and guarantees maximum performance.
Thanks to the ETF technology (Elastic-Tight-Fit) developed and patented by HotSwop, the system withstands even the most extreme conditions, falls and dirt. With a directional holding force of 2500 Newton (approx. 250 kg), the HotSwop PRO is by far the most robust product on the market.

Perfectly suited for off-road, on-road, rallies and enduro racing.

Features:
- Mount and change number plates easily and in seconds without tools
- Flexible 360° mounting
- Dimensions: Bike plate part 80 x 65 mm
- Vibration damping
- Bidirectional dirt ejector (maintenance-free)
- High-quality materials: high-performance plastic, stainless steel and aluminium
- Aluminium: EN AW-7075 alloy (from aerospace industry)
- Patented ETF technology (Elastic-Tight-Fit)
- Guaranteed directional holding force of more than 2500 N (~250 kg)
- Permissible load: 350 g

Remark:
- Plate part consists of the plate itself
- Compatible parts can be extended as required
- Tighten locking bolts with max. 2 Nm, Loctite recommended
- Including all small parts and assembly instructions
Write a review for HOTSWOP PRO PLATE PART
We offer you the opportunity to rate products purchased from Louis and to share your experiences with them publicly.

To ensure that your objective and truthful report will be really beneficial to all readers, please observe the following rules.


Please only rate products that you have personally used for their intended purpose.
Please give reasons for your positive and negative criticisms. Only then will they benefit other customers and allow us to improve the product if necessary.
Please don't copy content that has already been published elsewhere. It's your personal experience which counts.
Data protection: Please don't include your own and other people's addresses, telephone numbers or URLs or even the names of third parties (people as well as companies) in your review.
In your product review, please don't make comparisons with third party product ranges. Regardless of whether you judge these positively or negatively, you, or we as operators of this online shop, would be violating competition law.
Fair play: Please follow these rules so that we don't have to shorten or delete your rating.
Your product rating has been saved. It will be displayed in a few minutes
Your previous input will be lost!
Do you really want to cancel your entry?
+400 brands
2-year right of return
Fast delivery
Worldwide shipping