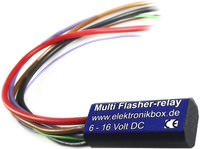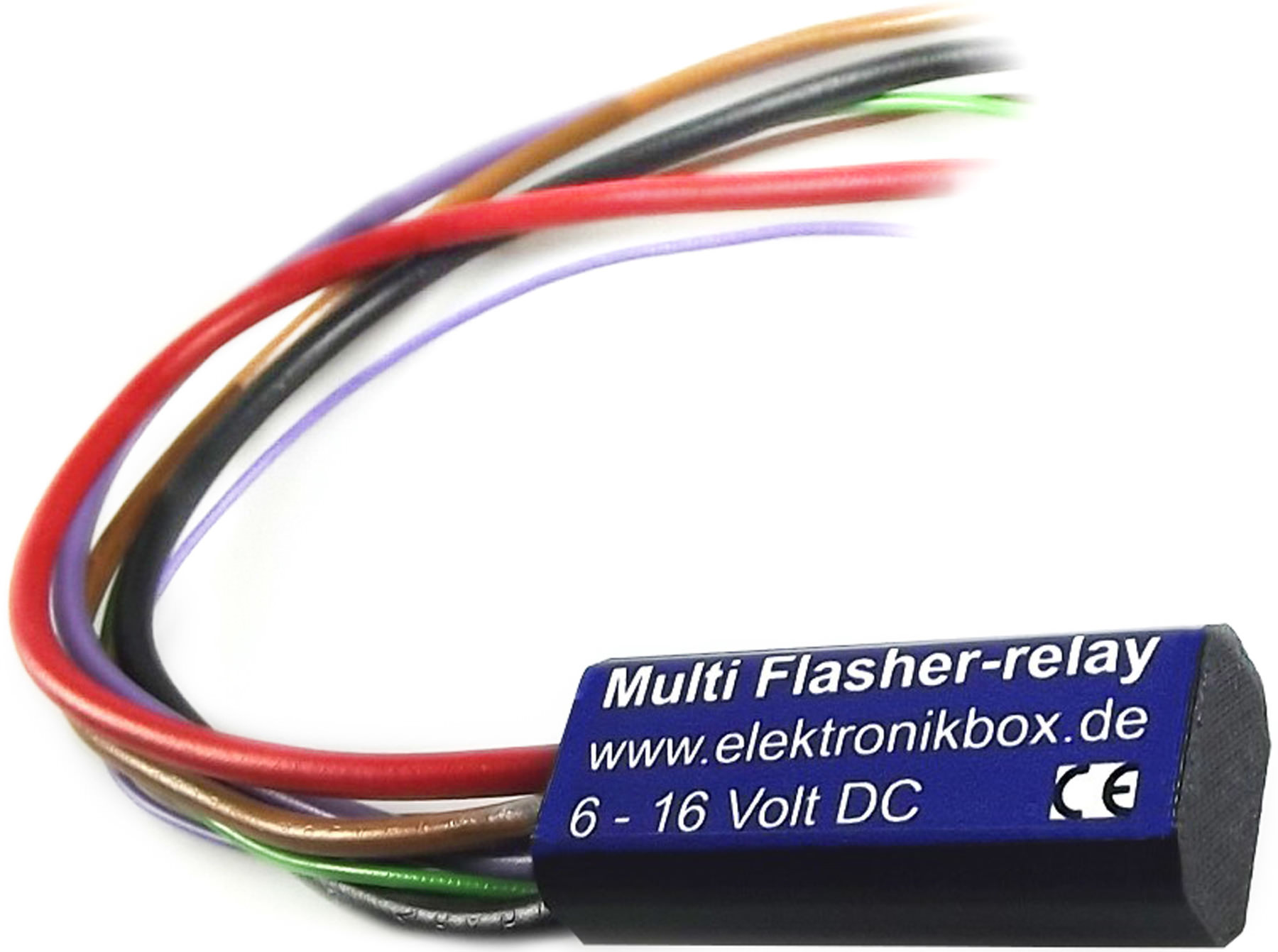 JOOST MULTI FLASHER RELAY
JOOST MULTI FLASHER RELAY
JOOST MULTI FLASHER RELAY
JOOST MULTI FLASHER RELAY
You have placed the following items in the shopping basket:
JOOST MULTI FLASHER RELAY
JOOST MULTI FLASHER RELAY
It's really quite fascinating what can be done with modern electronics. A component scarcely bigger than an eraser can house the entire turn signal control system, in combination with handlebar buttons and switches. That's exactly what the *Multi Flasher* relay from Joost achieves. This multi flasher relay is so compact, it will fit virtually any handlebar. All you need is the appropriate pushbuttons to go with it.
Specifications:

Dimensions: 38 mm x 16 mm x 11 mm
Weight: approx 25 grams
Power consumption: Up to 7 mA micro-controller, 2 x 5 A power module
Housing: ABS housing encapsulated with Odopal cast resin
Input voltage: 7 - 18 V
Connections: Control unit 0.5 mm², power module 1 mm²
Cable length: 22 cm each
Maximum ambient temperature: 80°C
Permitted current with 12 V connection: 2 X 5 A
Short-circuit-proof, limited at approx. 15 A
Load-independent in the range 0.1 W - 60 W
The following functions, in combination with pushbuttons, are possible:

COMFORT MODE: In this mode, the turn signal cancels itself automatically after a set number of flashes, depending on how long the button is pressed: after 4 flashes (brief tap = overtaking), 30 flashes (longer press = turning) unless you press the button again. If you press the button for longer than 1 second, the turn signal stays on. This autostop function can be activated or deactivated via a cable.

SHOW MODE: Both turn signals flash twice as soon as the ignition is switched on. This function is activated via an earth bridge.

HAZARD WARNING MODE: This mode is activated by pressing the left and right buttons simultaneously. The flashing speed is, of course, independent of the connected load. The unit can also be used in place of a flasher unit.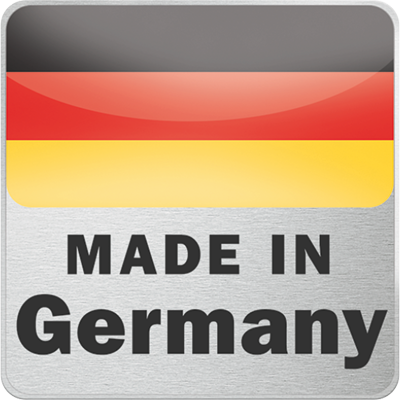 QUALITY MADE IN GERMANY!

By purchasing this item you have chosen a premium-quality product with superior German workmanship. This internationally acknowledged mark of quality means that this product is the result of efficiently coordinated development and production processes, technological expertise, continuous quality controls.
Write a review for JOOST MULTI FLASHER RELAY
We offer you the opportunity to rate products purchased from Louis and to share your experiences with them publicly.

To ensure that your objective and truthful report will be really beneficial to all readers, please observe the following rules.


Please only rate products that you have personally used for their intended purpose.
Please give reasons for your positive and negative criticisms. Only then will they benefit other customers and allow us to improve the product if necessary.
Please don't copy content that has already been published elsewhere. It's your personal experience which counts.
Data protection: Please don't include your own and other people's addresses, telephone numbers or URLs or even the names of third parties (people as well as companies) in your review.
In your product review, please don't make comparisons with third party product ranges. Regardless of whether you judge these positively or negatively, you, or we as operators of this online shop, would be violating competition law.
Fair play: Please follow these rules so that we don't have to shorten or delete your rating.
Your product rating has been saved. It will be displayed in a few minutes
Your previous input will be lost!
Do you really want to cancel your entry?
+400 brands
2-year right of return
Fast delivery
Worldwide shipping