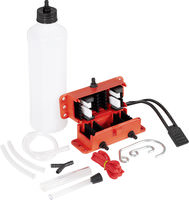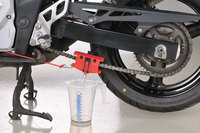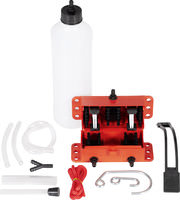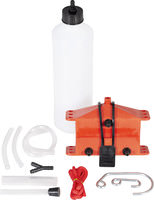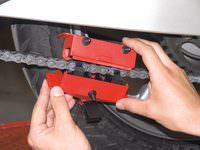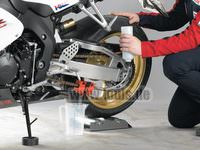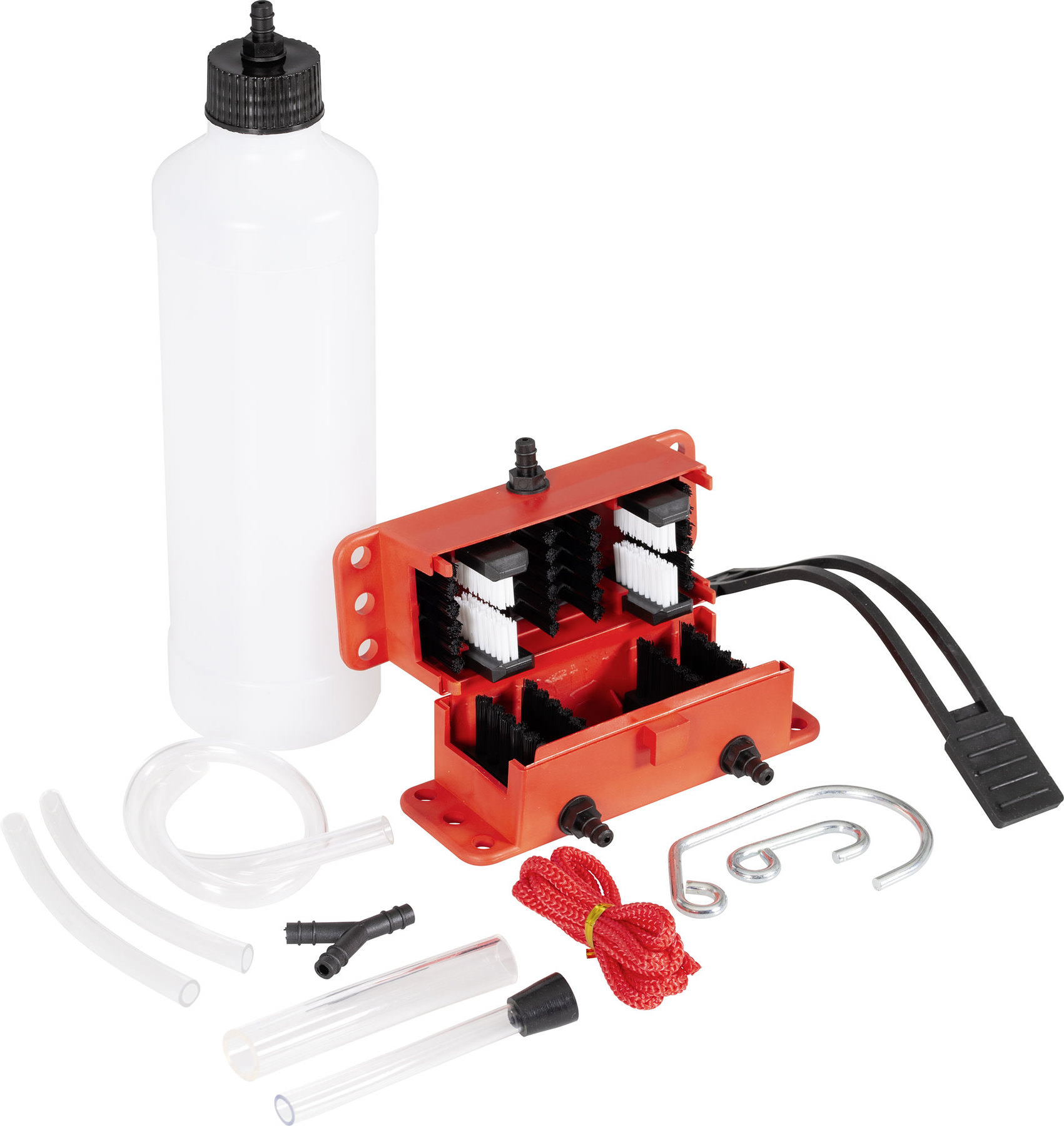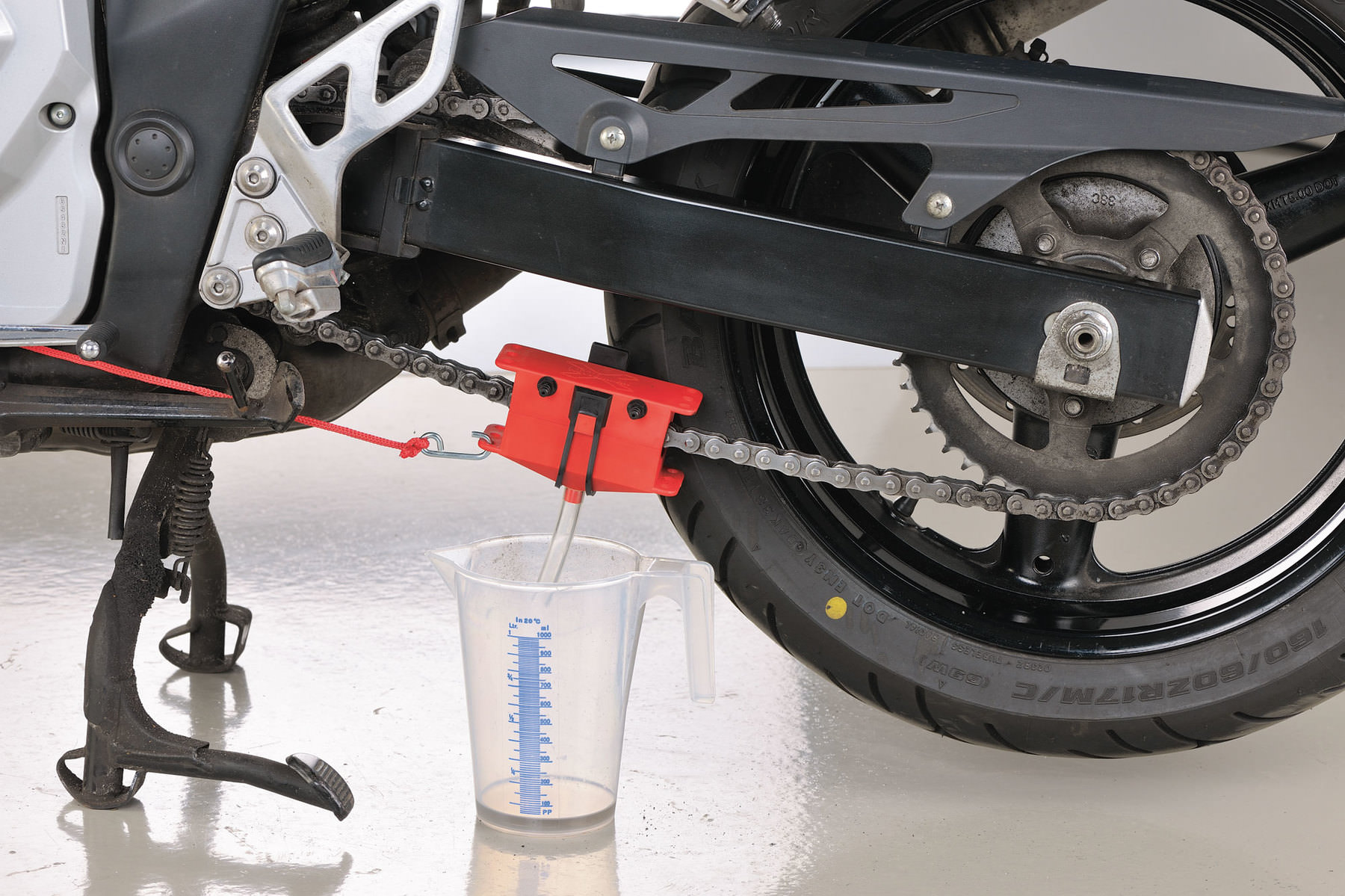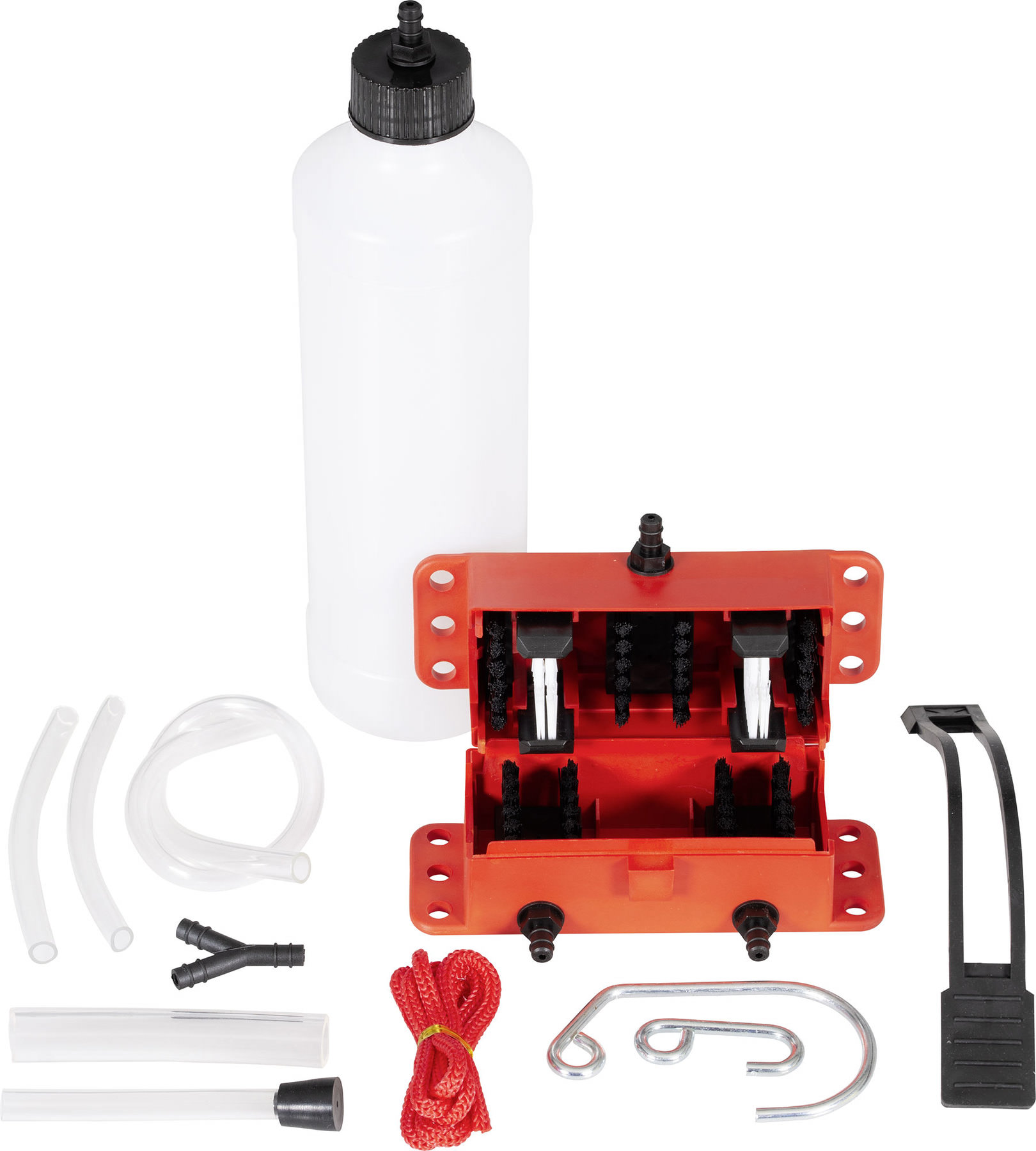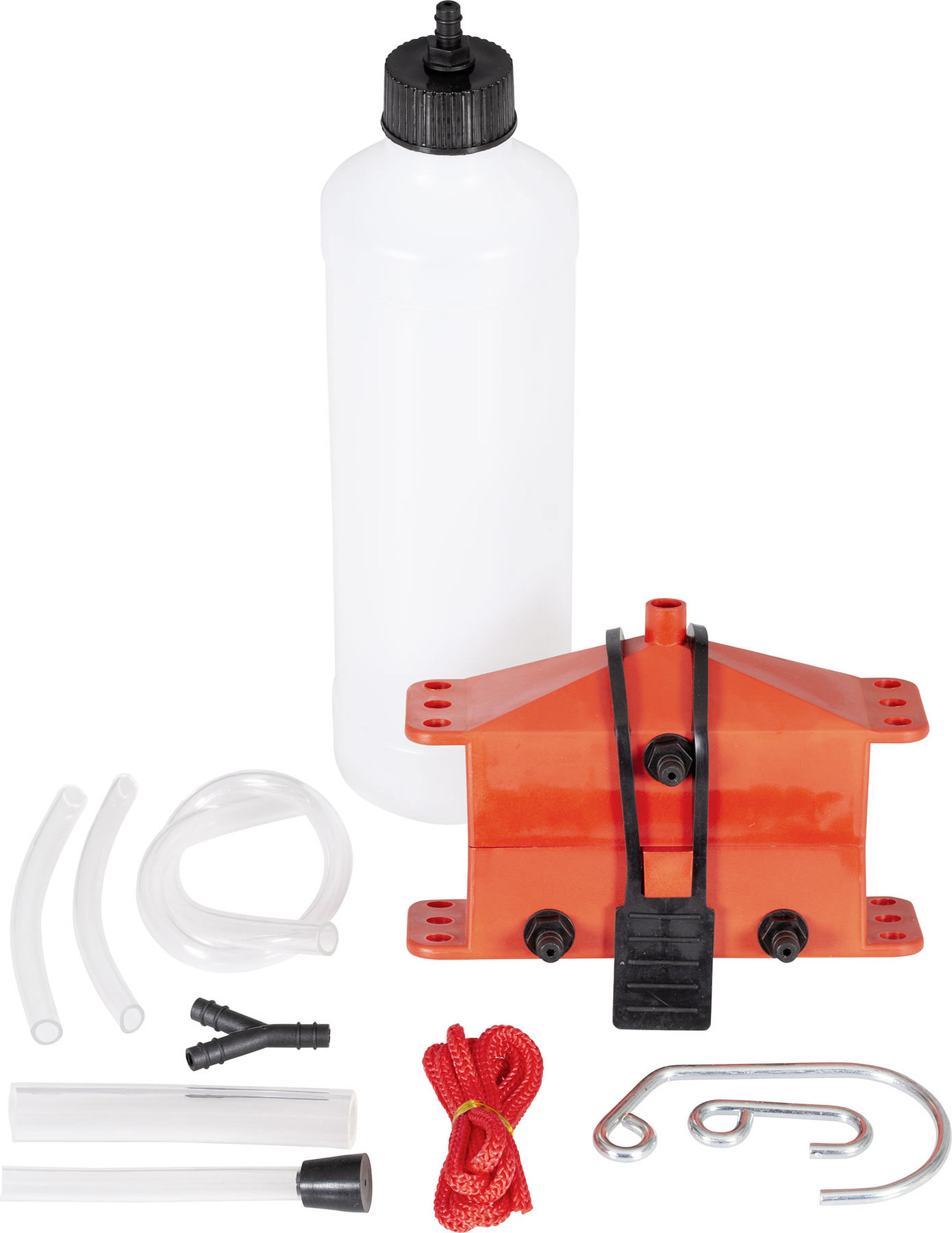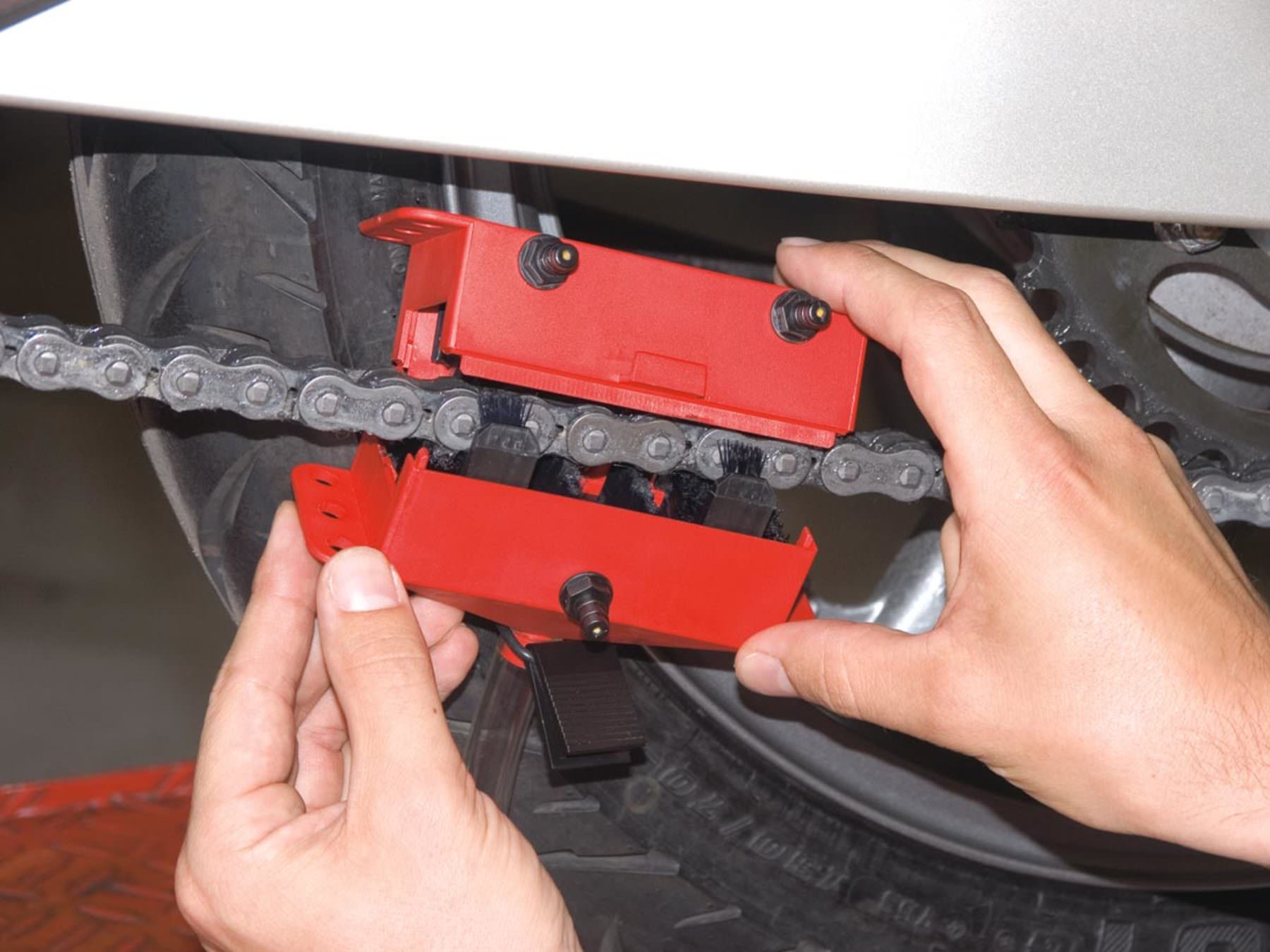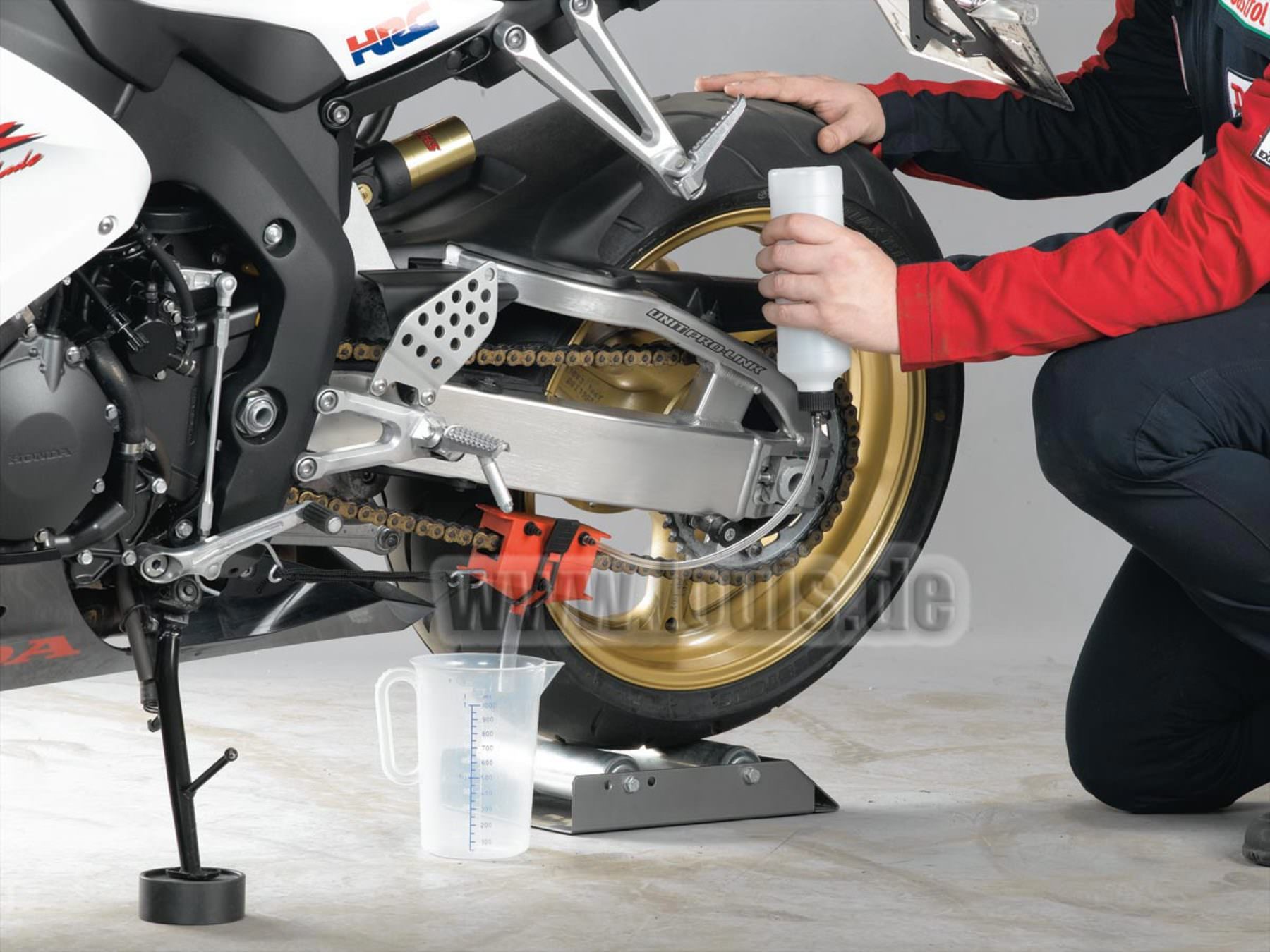 KETTENMAX LOUIS EDITION
CLEANING/LUBE DEVICE
You have placed the following items in the shopping basket:
KETTENMAX LOUIS EDITION
CLEANING/LUBE DEVICE
The Kettenmax *Louis Edition* Cleaning & Lube Device is a great thing to have! If you want to maximise the life of your chain, this Kettenmax is strongly recommended. It's already in use on many thousands of motorcycles. And the exclusive Louis Edition comes at a super price.
Chain and sprockets are perfectly cleaned, lubricated and protected against rust,
which extends their life many times over.
Significantly less maintenance is required, and your chain stretches 30% less, which means the tension needs adjustment less often
Virtually no fling-off onto the rear tyre because the amount of lubricant is finely metered and it is applied and distributed with great precision, as confirmed by testing on the race track
The lubricant is applied direct to the inner side of the chain by the Kettenmax system.
Very economical use of cleaner and lubricant
A chain maintained with the Kettenmax runs smoothly, without any slap, clanking or squeal
Comprises:
Kettenmax, a range of tubes and adapters for spray cans, fill-it-yourself pump bottle plus detailed operating instructions. Please order chain cleaner separately.

You should check that your chain is freely accessible below the swing arm so that the Kettenmax can be used effectively.
Very important:
The Kettenmax is suitable for use on almost all motorcycles with chain drive. The following exceptions are known:
Kawasaki VN800, Kawasaki ZZR 1100, Honda Shadow 600
Manufacturer details: Kettenmax-Premium

Go to Kettenmax-Premium articles
Chain bucket for motorcycle

It was just for private use on his own motorcycle that Josef Pesl began working on designing a cleaning system for drive chains. But because all his friends and acquaintances suddenly wanted to own such a handy piece of kit for themselves, he soon began to mass produce them. The Kettenmax is now patented globally and has a first class reputation - not only in Europe - as the clean solution for those who want to preserve the performance of their chains.

.

The Louis Special Editions. Co-developed by Louis, customised in response to wishes expressed by you, produced by well-known manufacturers, and available only from us. This is what makes our exclusive products special. Look for the tag "Only from Louis" and the bargain prices.
Writing review is not available
We are currently working on the implementation. The feature will be available soon.
+400 brands
2-year right of return
Fast delivery
Worldwide shipping