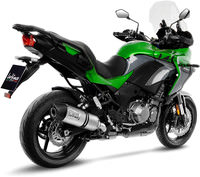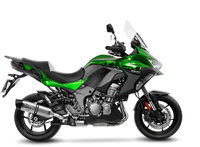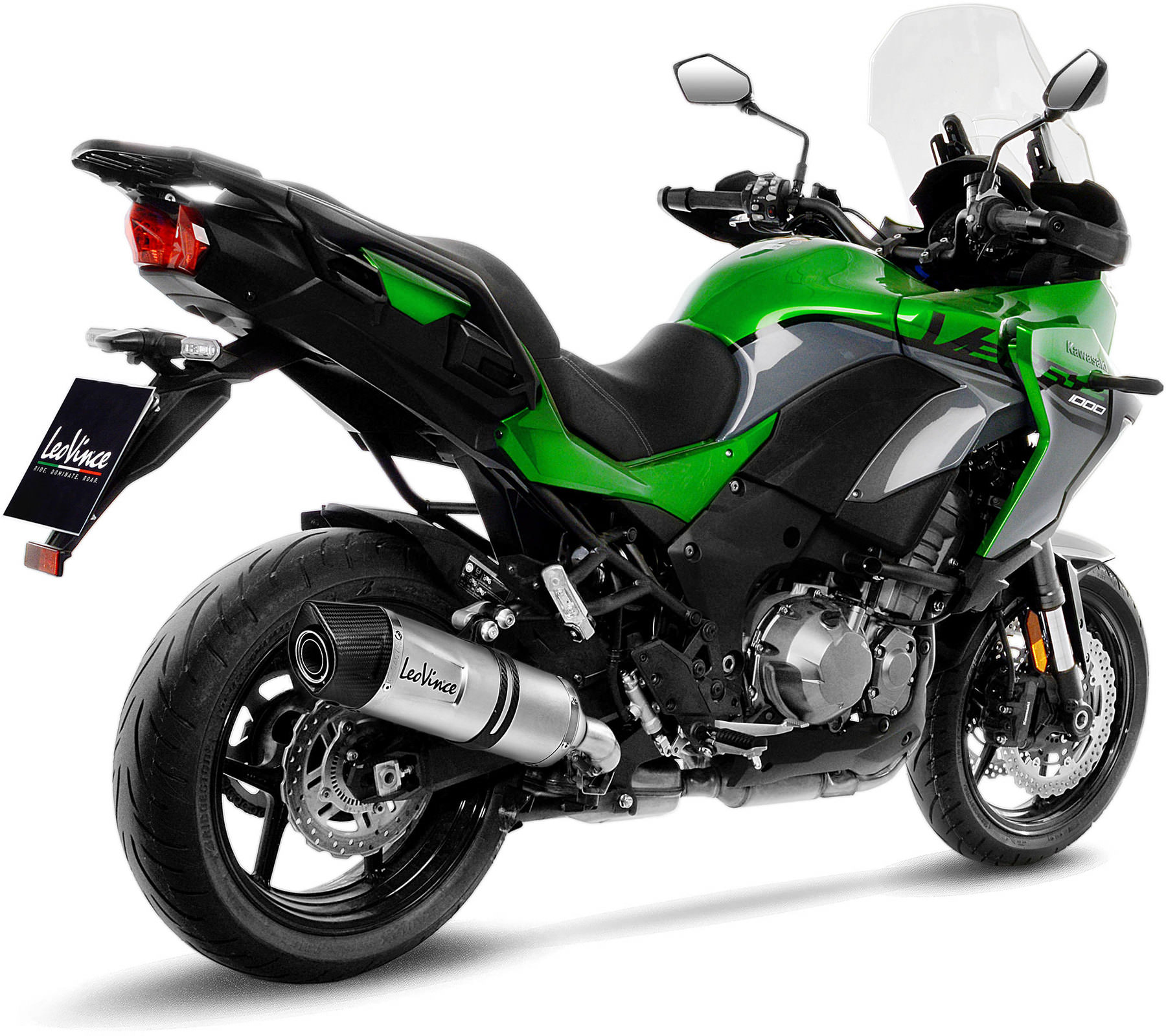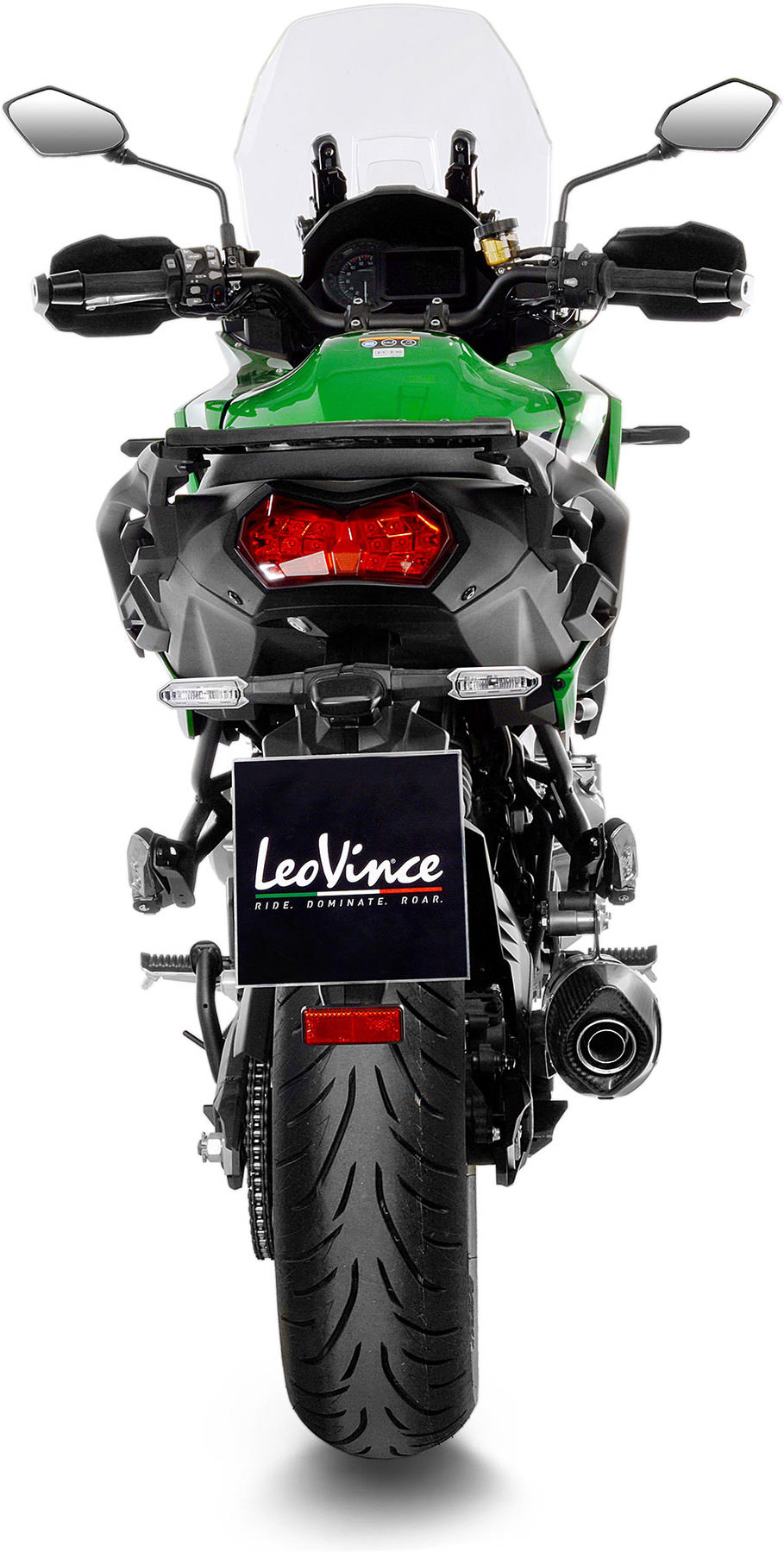 SBK *LV-ONE EVO* EXHAUST-
SBK *LV-ONE EVO* EXHAUST-
SBK *LV-ONE EVO* EXHAUST-
VERSYS 1000 19- EG-BE
Important notes
The exhaust system is compliant with the Euro-4 and Euro-5 standard
Compatible with the original main stand
Compatible with the original case system
Design: Slip-on 4-1
The original catalytic converter is retained, so retrofitting is not required.
You have placed the following items in the shopping basket:
SBK *LV-ONE EVO* EXHAUST-
VERSYS 1000 19- EG-BE
The new LeoVince LV One rear silencer
When this new product line was developed, the focus was on bringing to market a combination of perfect, tested technology, ultramodern design and outstanding value for money.
So the exhaust is made entirely from TIG-welded AISI 304 stainless steel and has a flattened oval profile at the top and bottom.
A superb sandblasted finish creates a titanium look that combines sportiness and elegance.
The rear outlet cap is made of carbon: Lightweight, impact resistant and heat-resistant.
This end cap comes in two versions: vertical for a side-mounted exhaust and horizontal for underseat mounting
The front sleeve on the manifold side is also new: No longer the earlier style with sharp lines and conical shape, but instead very streamlined and sporty.
The canister strap is made entirely of carbon. The connections are AISI 304 stainless steel and, where necessary, are TIG-welded.
The shape of the manifold and silencer is specifically tailored to each model of engine so as to further improve the torque and peak performance. Of course, everything complies with the regulations.
With EC type approval

Versions:
LV- One Evo Stainless Steel
LV- One Evo Black
LV- One Evo Carbon
Notes:
BL - Black
VA - Stainless Steel
CB - Carbon
For further information regarding approval law and product maintenance, see "Documents".
Manufacturer details: Leo Vince

Always the first choice

Leo Vince - the name alone is enough to set any biker's pulse racing! It is evocative of innovative design, race track and ... of course, Italy. Born in Monticello d'Alba, near Torino, but now a truly international name! Scarcely any other exhaust manufacturer in the world has succeeded in building such a reputation for quality and performance over the last twenty years. Whether super-elegant, high-performance exhaust systems for modern scooters and maxi scooters or powerful slip-ons and bolt-ons - Leo Vince is always the first choice. The numerous test wins in motorbike magazines and the number of European Championship and World Championship titles are impressive proof of the innovativeness and superior engineering of this world-renowned brand.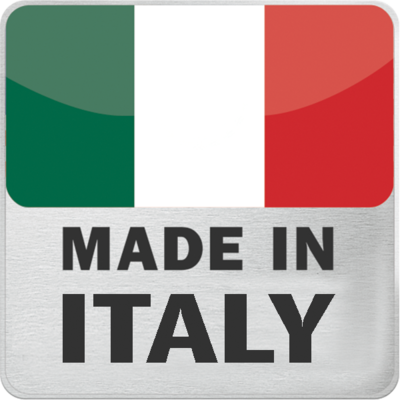 Made in Italy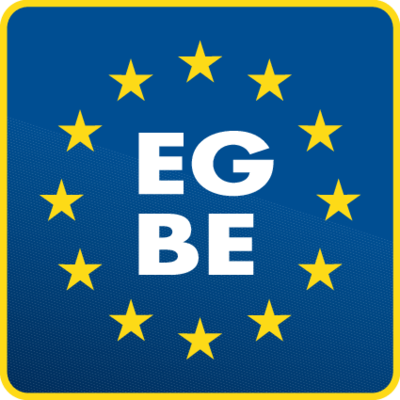 Modern vehicle accessories of different types now frequently carry an "E" approval mark valid throughout Europe. This "E" mark, which is made up of a combination of letters and numbers, is clearly displayed on the product and shows the application tested, the country in which testing was carried out and, where appropriate, the vehicle type to which approval applies. EC type approvals for exhaust systems, for example, are always issued for a specific vehicle type, whereas in the case of lighting, they apply to an entire group of vehicles, e.g. motorcycles.
This certification mark is the sole proof of legality stipulated by law, i.e. no written report or entry in the vehicle documents by a TÜV (German Technical Inspection Association) test centre is required. However, when it comes to installing accessories, the relevant guidelines of the Road Traffic Licensing Regulations (StvZO) must always be observed.
At a roadside check or a TÜV vehicle inspection, the registered keeper is only required to show the "E" mark. It is then up to the official in charge whether to check the mark with the Federal Motor Transport Authority (KBA) in Flensburg (or equivalent type approval authority in other countries), which is able to decode all certification marks.
Write a review for SBK *LV-ONE EVO* EXHAUST-
We offer you the opportunity to rate products purchased from Louis and to share your experiences with them publicly.

To ensure that your objective and truthful report will be really beneficial to all readers, please observe the following rules.


Please only rate products that you have personally used for their intended purpose.
Please give reasons for your positive and negative criticisms. Only then will they benefit other customers and allow us to improve the product if necessary.
Please don't copy content that has already been published elsewhere. It's your personal experience which counts.
Data protection: Please don't include your own and other people's addresses, telephone numbers or URLs or even the names of third parties (people as well as companies) in your review.
In your product review, please don't make comparisons with third party product ranges. Regardless of whether you judge these positively or negatively, you, or we as operators of this online shop, would be violating competition law.
Fair play: Please follow these rules so that we don't have to shorten or delete your rating.
Your product rating has been saved. It will be displayed in a few minutes
Your previous input will be lost!
Do you really want to cancel your entry?
Issue 18-2017
In its 18-2017 issue, "Motorrad" magazine tested seven exhaust systems on the Honda CRF 1000. The LeoVince LV One was awarded a MOTORRAD PRACTICAL RECOMMENDATION. The following features were given special mention:

- High-quality exhaust in every detail
- Tension-free installation
- Provides a boost in the speed range between 4000 and 6000 rpm
- 1 hp increase in engine power
Issue 8-2014
"Motorrad News" magazine tested six different aftermarket exhausts on a BMW R 1200 GS in its 8/14 issue. The LeoVince LV One was awarded a BEST BUY recommendation. The following features were given special mention:

- Saves more than 2 kilos in weight
- Lowest price of all the silencers tested
- Impressive sound
- Very well engineered
Issue 20-2013
In its 20-2013 issue, "Motorrad" magazine tested the LeoVince LV One on the air-cooled BMW R 1200 GS, and rated it VERY GOOD (following on from the test in issue 18) . The following features were given special mention:

- 2.2% higher performance than the original
- 37% lighter than the OEM rear silencer
- Bass-heavy sound
- Pleasing fit and finish

(Two of the silencers tested were rated "Very Good")

Issue 6-2013
In its 06-2013 issue, "Motorrad News" magazine tested nine aftermarket rear silencers on a Suzuki GSR 750. The LeoVince Evolution 2 (plus one other silencer) was awarded the "Motorrad News Best Buy". The following features were given special mention:

" Performance, materials and fit are of a very high standard, and the silencer even comes with a spring-hook tool. The LeoVince is also reasonably priced and very lightweight..."
Issue 5-2013
In its 5-2013 issue, "Motorrad Abenteuer" magazine tested various silencers for the water-cooled BMW R 1200 GS. The following features of the LeoVince SBK Evo II were given special mention:

- Sporty, deep sound
- Good fit
- Short design
- Fits perfectly, even with cases
- Blends well with the lines of the R 1200 GS
- Weight 3.1 kg compared to 4.9 kg for the original exhaust
Issue 12-2011
The "Motorradfahrer" magazine tested the LeoVince LV-One silencer on the Triumph Tiger 800XC and rated it as follows:

"Best rear silencer. High level of precision, clean workmanship. Sound is more "meaty" than the original but not too loud. Much less spluttering from the exhaust. Does not fit with the original luggage system."
Issue 12-2011
In its 12-2011 issue, "2Räder" magazine tested fourteen different exhaust systems on the Kawasaki Z1000. The LeoVince LV ONE EVO II was rated GOOD. The following features were given special mention:

- Super finish, neat welds
- Exact fit
- Homologated sound level

(Five of the systems tested were rated "Good")
+400 brands
2-year right of return
Fast delivery
Worldwide shipping