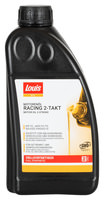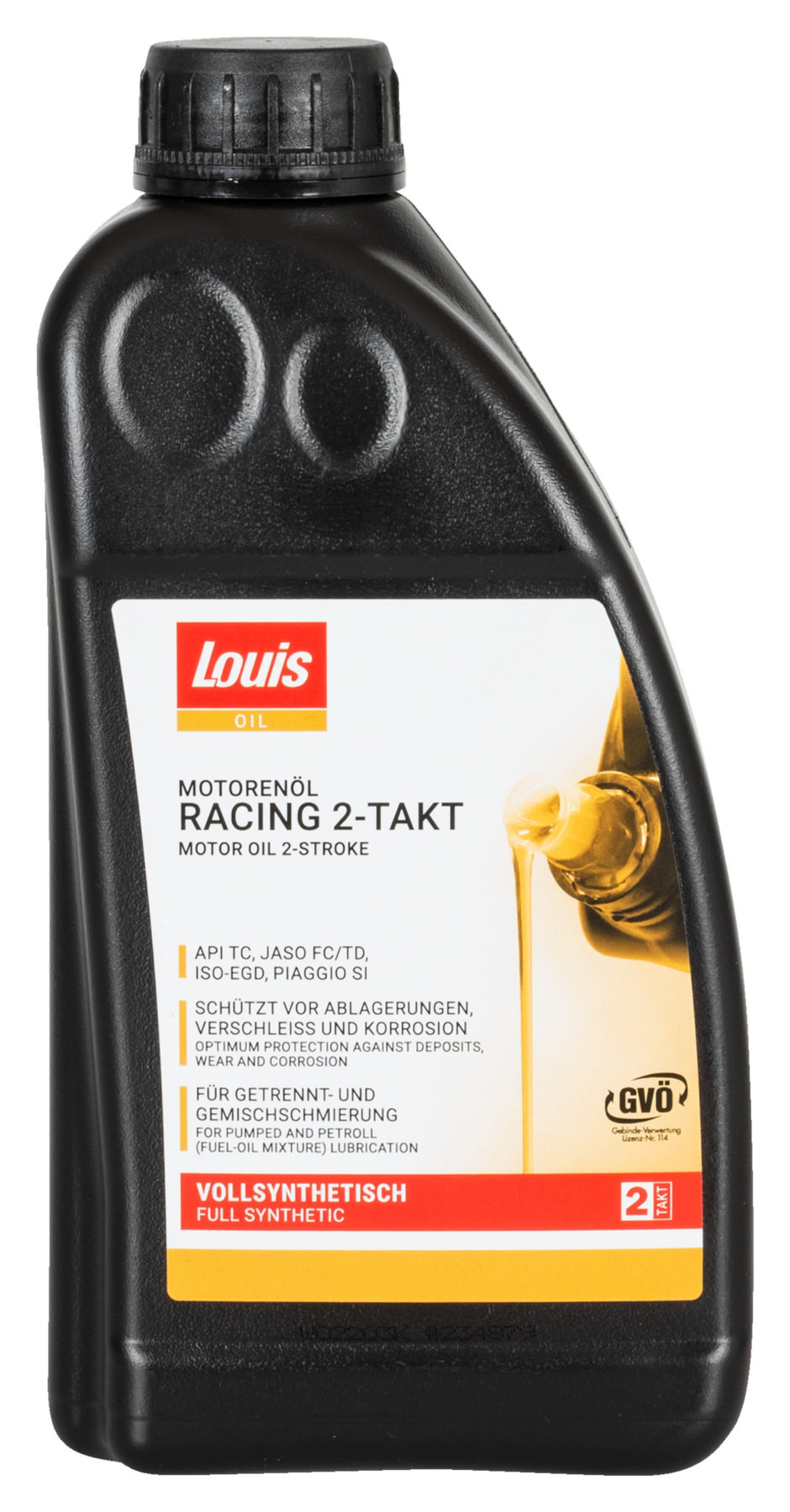 ENGINE OIL LOUIS 2-STROKE
ENGINE OIL LOUIS 2-STROKE
ENGINE OIL LOUIS 2-STROKE
RACING, FULLY SYNTH., 1 L
You have placed the following items in the shopping basket:
ENGINE OIL LOUIS 2-STROKE
RACING, FULLY SYNTH., 1 L
The fully synthetic Louis Oil Racing engine-oil 2-stroke with the specifications API TC, JASO FC/FD, TISI, ISO L-EGD and PIAGGIO SI serves the optimal lubrication of high-performance engines on the race track and in sporty road or off-road operation.

The engine oil is well suited for both separate lubrication and mixture lubrication. Observe the respective prescribed mixing ratios (manufacturer's specifications) for water-cooled and air-cooled 2-stroke engines.

This engine oil meets the requirements of leading motorcycle manufacturers and complies with the following specifications: API TC, JASO FC/FD, TISI, ISO L-EGD, PIAGGIO SI.

Other technical details:
Flash point: 80 degrees Celsius (according to DIN ISO 2592).
Calorific value: approx. 44-49 MJ/kg
Available in 1 or 4 litre containers.
Good to know:
The 4 liter canisters have an integrated filling funnel, so easy and clean filling is guaranteed.
Contains C14-16-18 ALKYL PHENOL. May produce an allergic reaction.
List of compatible motorcycles
The ratings will be available to you again soon.
+400 brands
2-year right of return
Fast delivery
Worldwide shipping