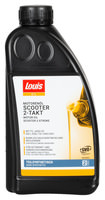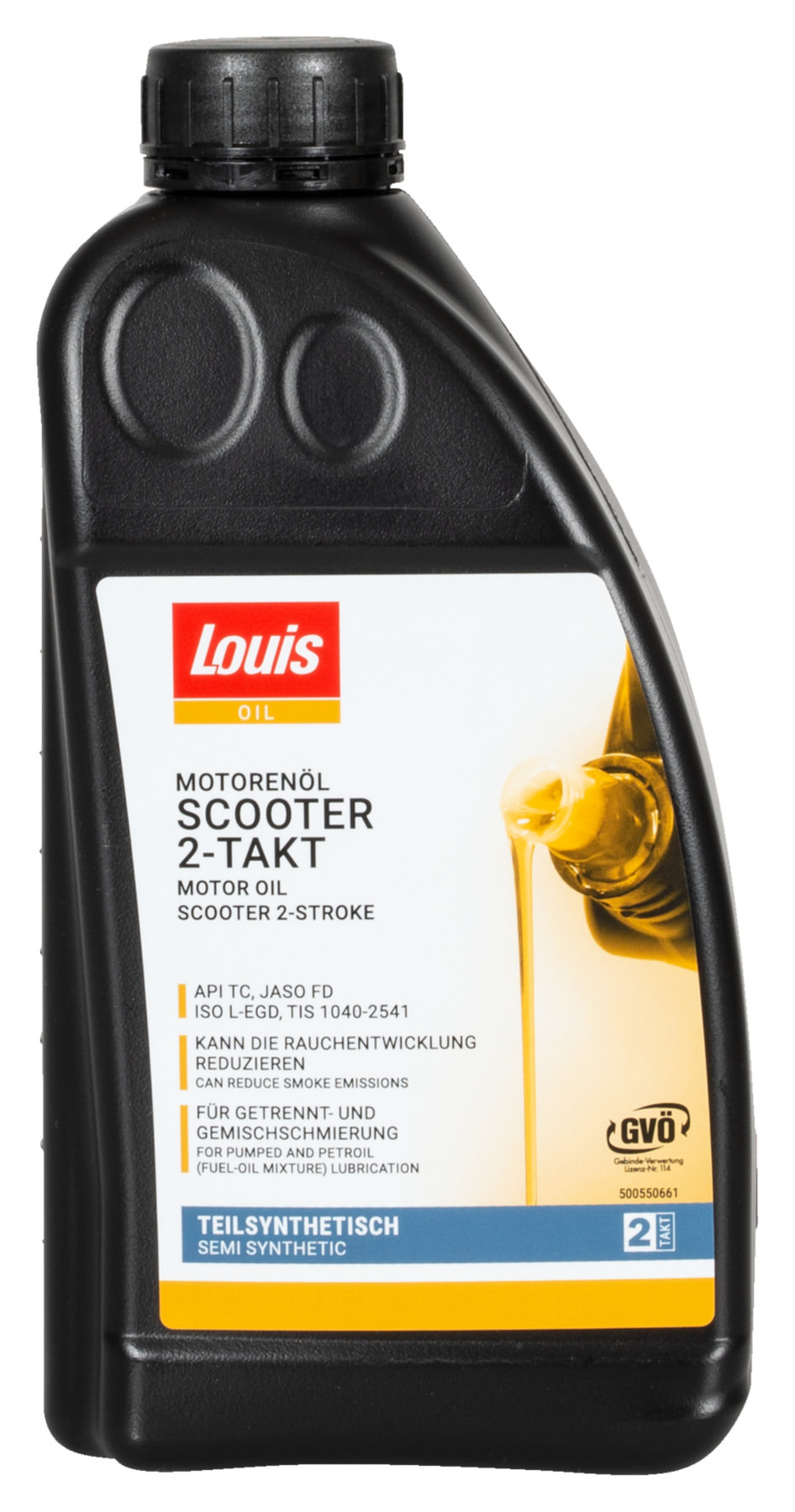 ENGINE OIL SCOOTER LOUIS
2T., PART SYNTH., 1 LITRE
You have placed the following items in the shopping basket:
ENGINE OIL SCOOTER LOUIS
2T., PART SYNTH., 1 LITRE
The high-quality and high-performance, partially synthetic Louis Oil Scooter 2-stroke engine oil with the specifications API TC, JASO FD, ISO L-EGD, TIS 1040-2541 was specially developed for the lubrication of scooter engines.

Due to the special viscosity setting, this two-stroke engine oil is excellently suited for both separate lubrication and mixture lubrication in the respective prescribed mixing ratios (according to the manufacturer's specifications) of air-cooled two-stroke engines.

LOUIS OIL Scooter Engine Oil meets the requirements of leading scooter manufacturers and complies with the following specifications: API TC, JASO FD, ISO L-EGD, TIS 1040-2541.

Good to know:
Due to the low smoke formulation, this lubricant is also suitable for vehicles with catalytic converter use. This is defined by the JASO FD specification.

Safety data sheet available on request. Contains alkylphenol, long chain. May cause allergic reactions.
List of compatible motorcycles
The ratings will be available to you again soon.
+400 brands
2-year right of return
Fast delivery
Worldwide shipping