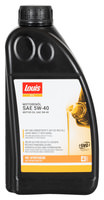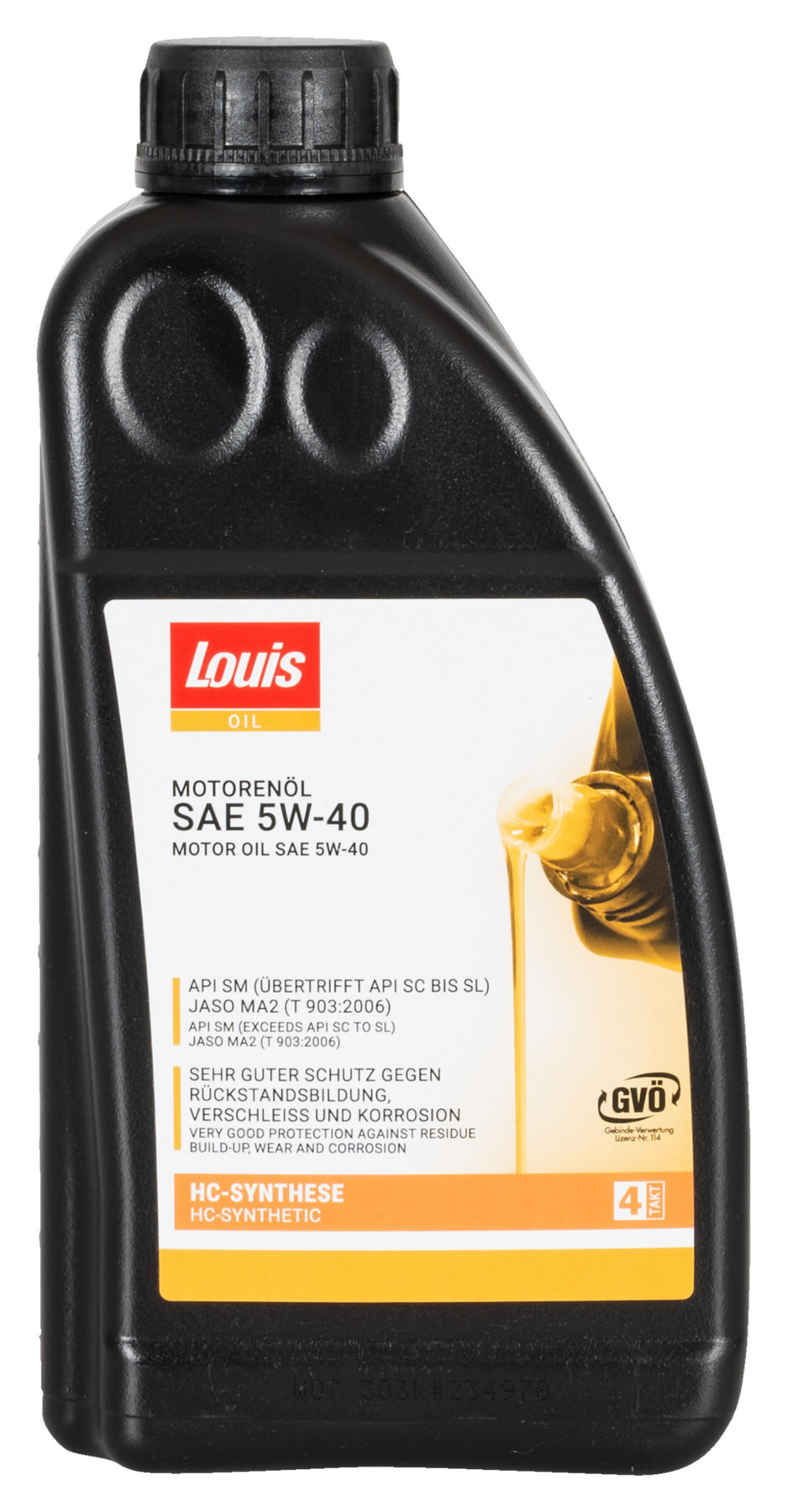 ENGINE OIL LOUIS 4-STROKE
ENGINE OIL LOUIS 4-STROKE
ENGINE OIL LOUIS 4-STROKE
HC SYNTH., SAE 5W-40, 1L
You have placed the following items in the shopping basket:
ENGINE OIL LOUIS 4-STROKE
HC SYNTH., SAE 5W-40, 1L
Louis Oil engine oil 5W-40 with the specifications API SM (exceeds API SC to SL) and JASO T 903:2006 MA2 is a multigrade fuel-economy oil with HC synthesis components. It is specially designed to meet the requirements of modern 4-stroke high-performance motorbike engines, e.g. those of the manufacturer BMW, and is suitable for year-round use.

Properties:
API SM (exceeds API SC to SL), JASO T 903:2006 MA2
Optimum viscosity behaviour
very good protection against residue formation, wear and corrosion
excellent cold start behaviour
Extremely safe at peak performance
Available in 1 or 4 litre containers.
Good to know:
The 4-litre canisters have an integrated filler funnel, guaranteeing easy and clean filling.
Info HC synthetic engine oils:
In the field of semi-synthetic oils, engine oils with HC synthesis components are currently particularly technologically advanced. These oils are produced by the catalytic hydrocracking process and have the following improved quality characteristics:
high clutch compatibility
improved cold flow properties
improved thermal and chemical resistance
faster oiling of the engine after starting
significantly improved engine cleanliness
Overall, this results in increased protection of the engine components.
Contains calcium long-chain alkaryl sulfonate. May produce an allergic reaction.
The ratings will be available to you again soon.
+400 brands
2-year right of return
Fast delivery
Worldwide shipping