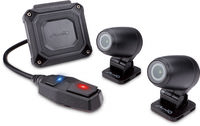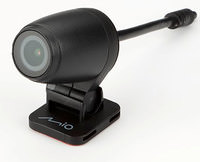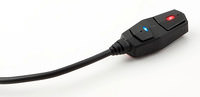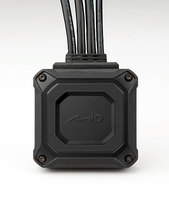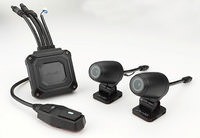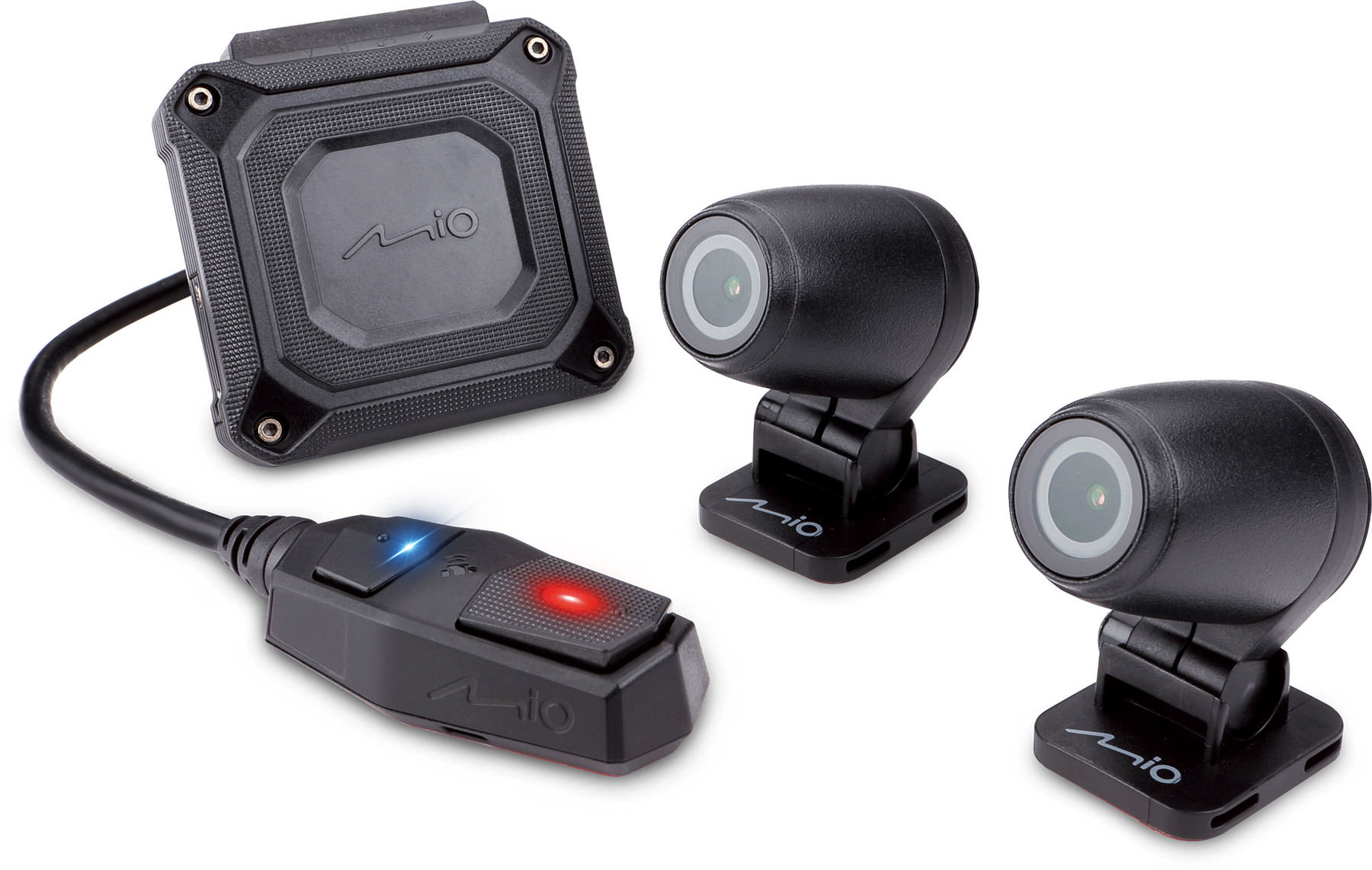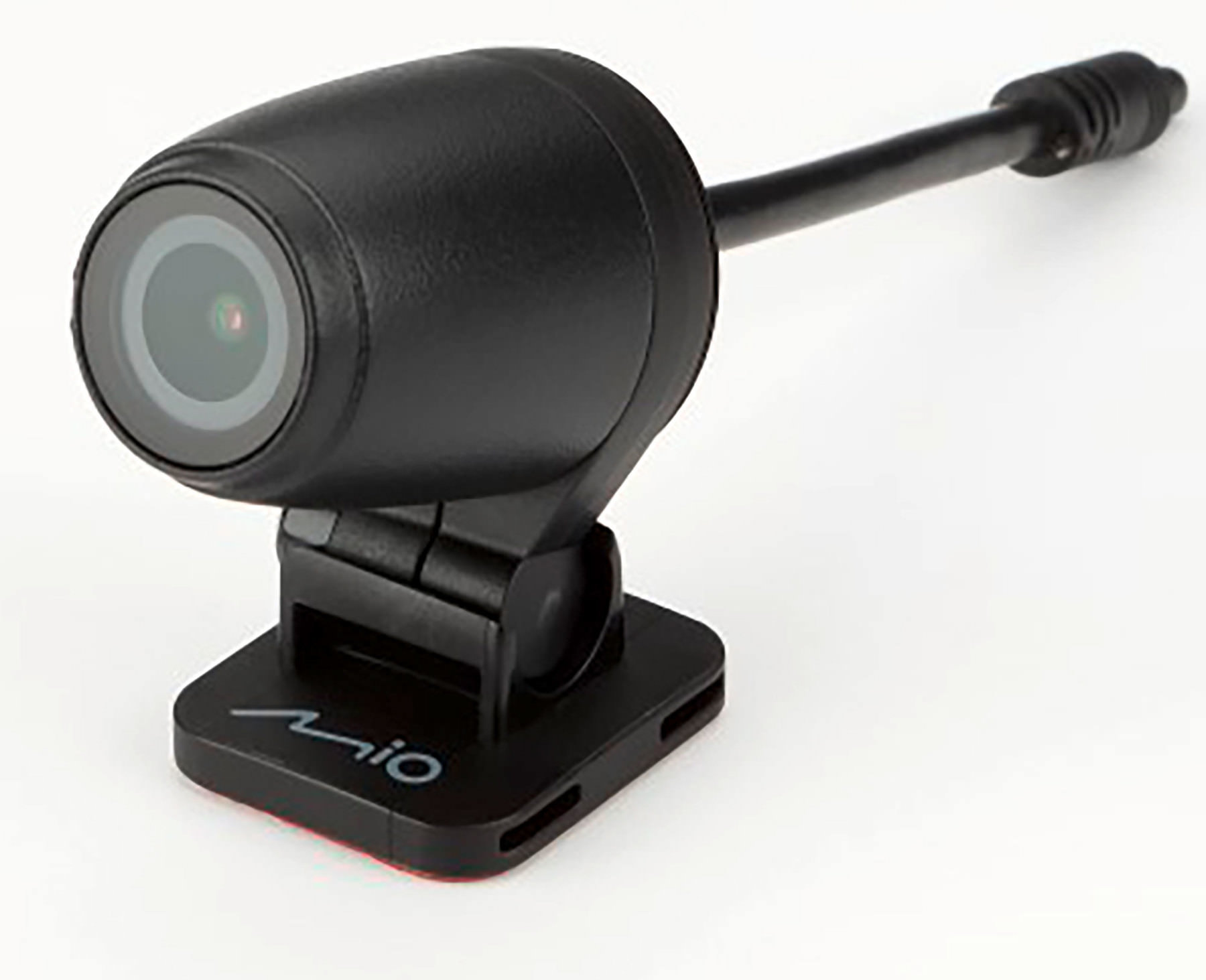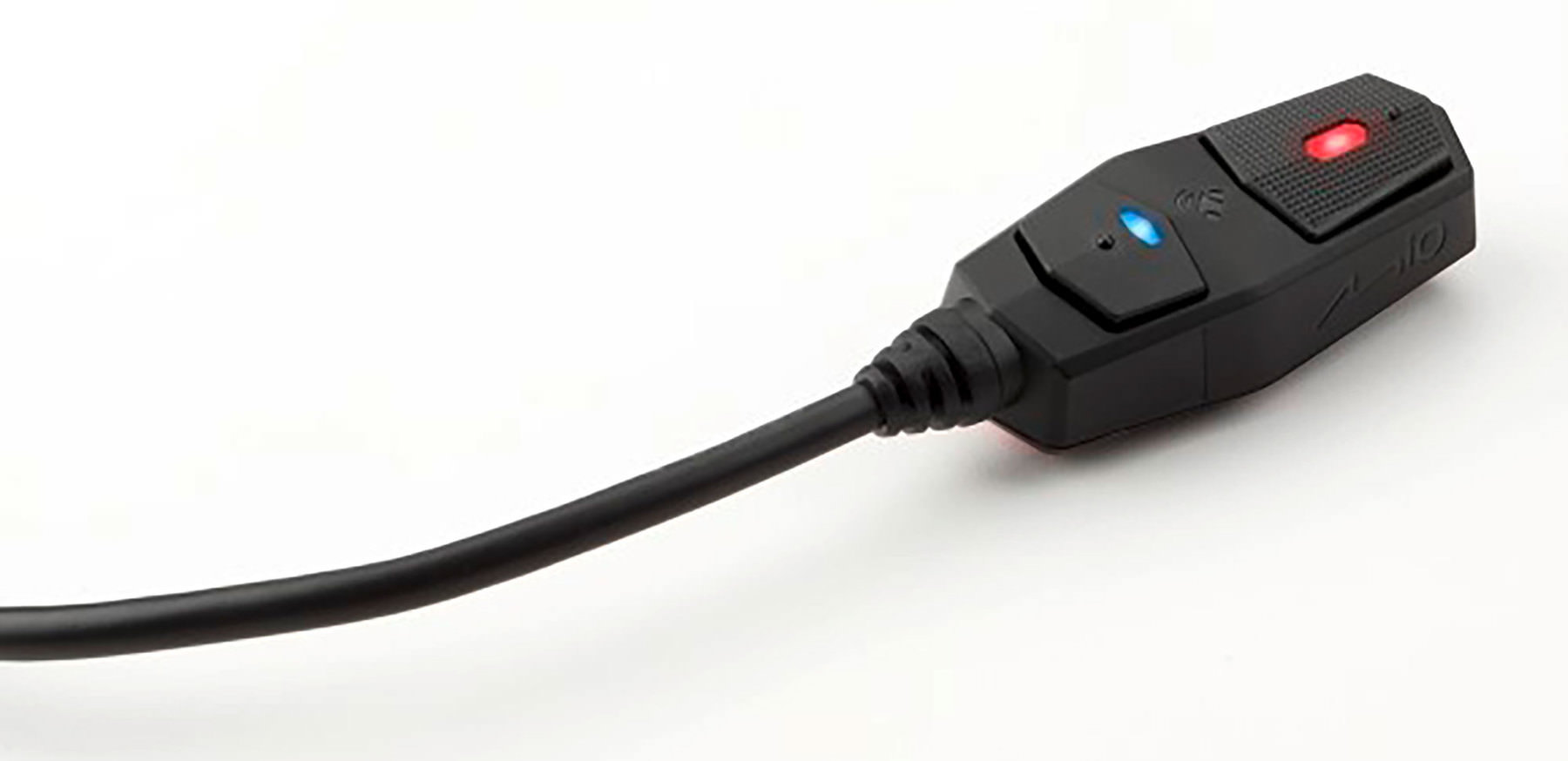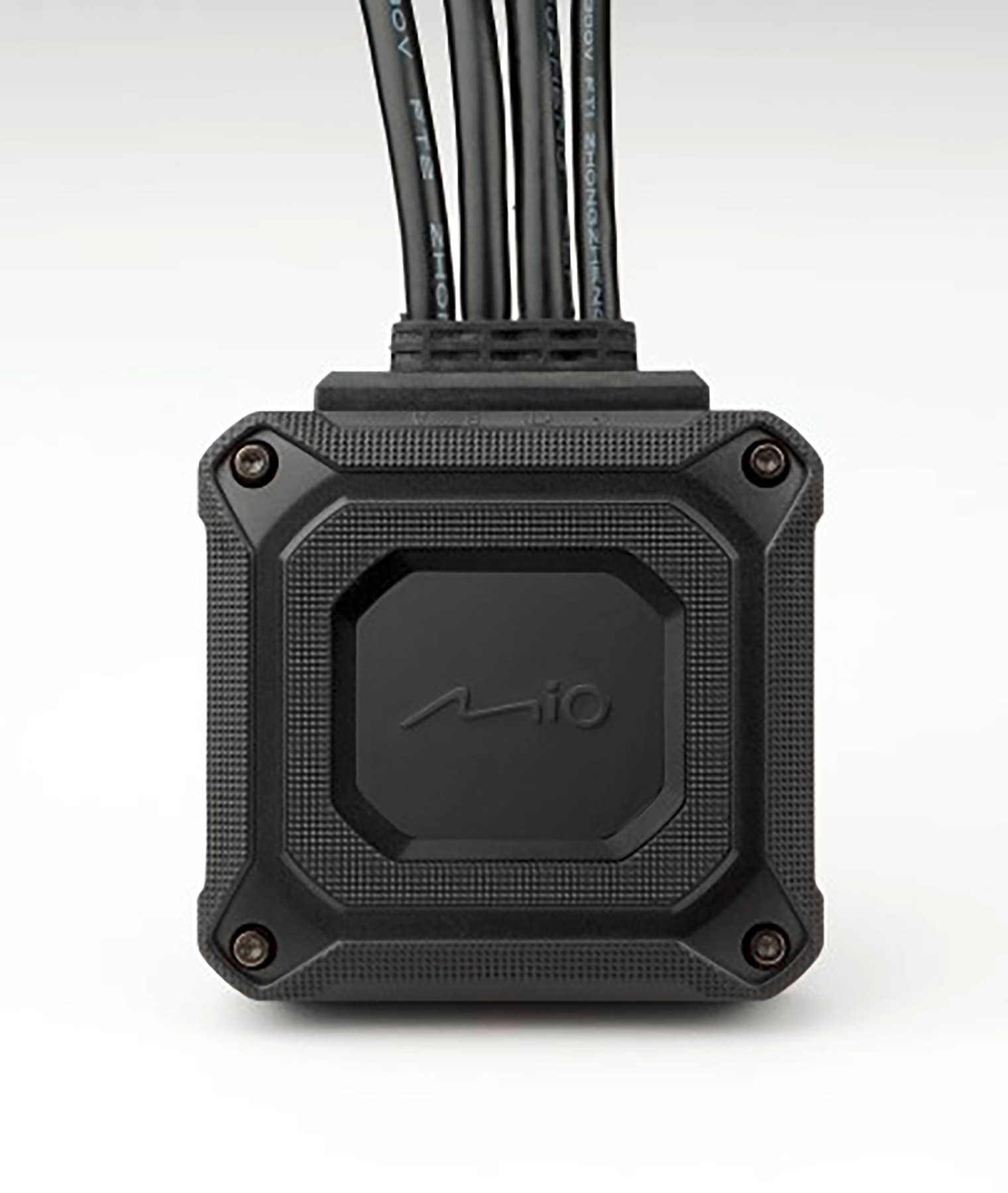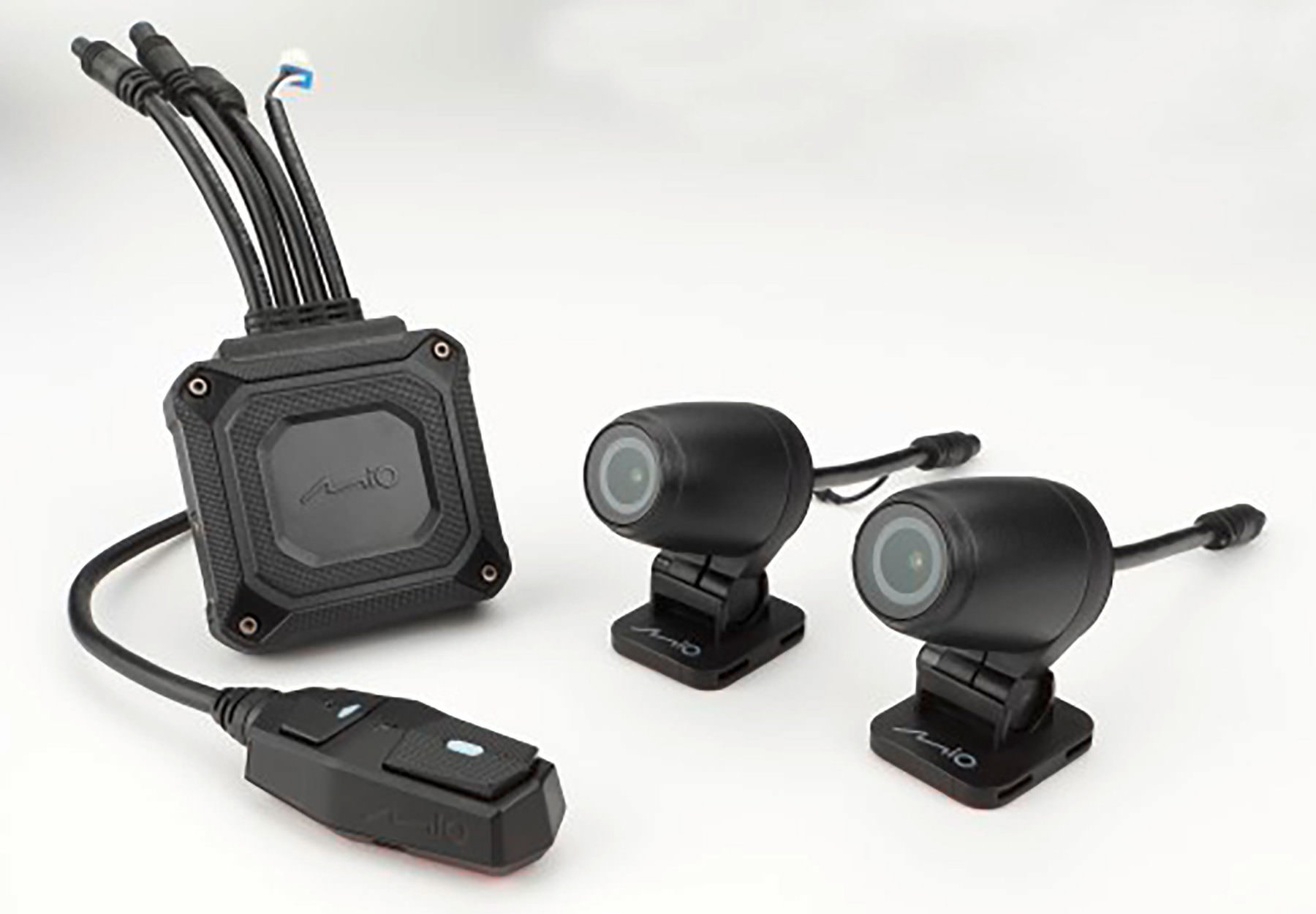 MIO MIVUE 760D
MOTORCYCLE DASHCAM
You have placed the following items in the shopping basket:
MIO MIVUE 760D
MOTORCYCLE DASHCAM
Do you want to record your tours in HD quality and have all the benefits of a motorbike dash cam at the same time? In that case we can wholeheartedly recommend the Mio *MiVue 760D*. This high-performance system features two powerful cameras (front and rear), so you can record everything perfectly. The sophisticated technology from Mio and Sony enable detailed recordings even in the dark
With the Mio *MiVue 760D*, a multifunction GPS control box is installed on your handlebar grip. At the press of a button, you can activate the emergency recording lock file immediately in an emergency or whenever you need to prevent files from quickly being overwritten.
Sony's top-quality STARVIS sensor for the front and rear cameras
One-button emergency recording lock file
Built-in GPS with automatic positioning, time calibration and track recording
Built-in super capacitor
Integrated WiFi for real-time footage viewing and backup
Built-in GPS system
Immediately back up your videos to your smartphone or share them via the MiVue Pro app, with the devices integrated WIFI. You can also update the MiVue M760D firmware with WIFI OTA (over-the-air) update, ensuring your device always has the latest version.
Includes 32 GB memory card, MicroSD card slot (Class 10 or above recommended; supports a maximum of 128 GB).
Easy installation with no special knowledge required.
Video specs:
Video recording resolution
Front camera: 1080P/30fps
Rear camera: 1080P/30fps
Front camera: Sony STARVIS CMOS / all-glass lens
Rear camera: Sony STARVIS CMOS / all-glass lens
Front camera: F1.6
Rear camera: F1.6
Recording format .mp4 (H.264)
Front camera: 130
Rear camera: 130
1 MiVue *M760D* Motorcycle Dash Cam with front and rear cameras
2 camera connection cables, 1.5 m each
1 12 V power cable, splash-proof
5 cable ties
1 3M hook-and-loop pad for fastening the control unit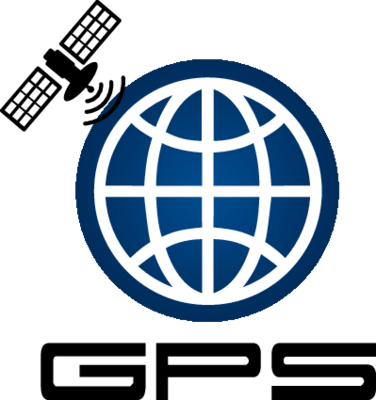 The Global Positioning System is a space-based satellite navigation system that provides location and time information.

The ratings will be available to you again soon.
+400 brands
2-year right of return
Fast delivery
Worldwide shipping