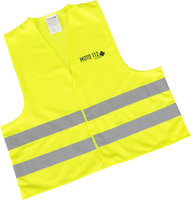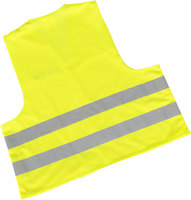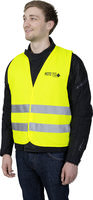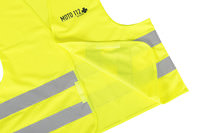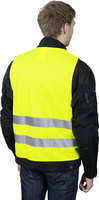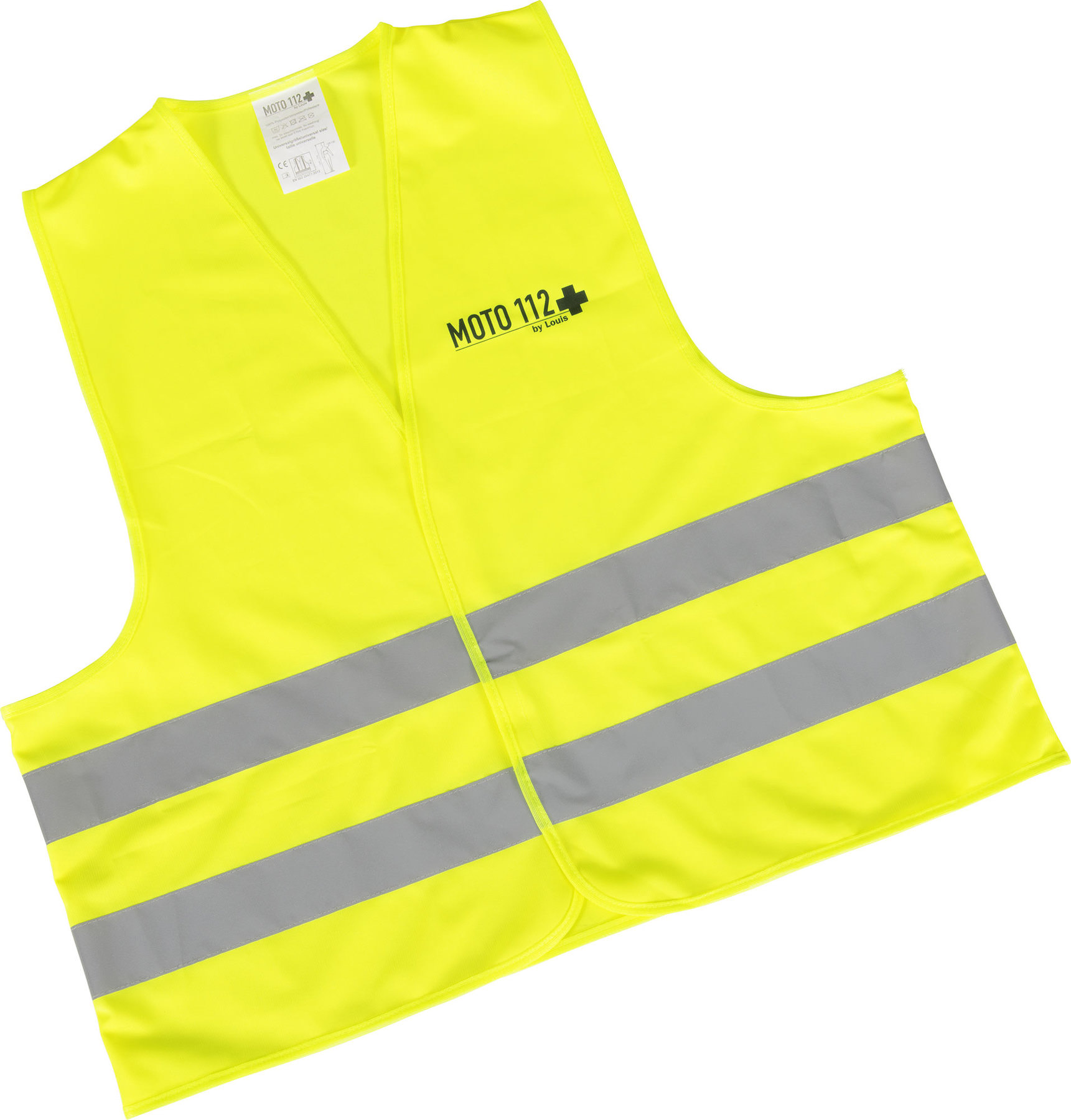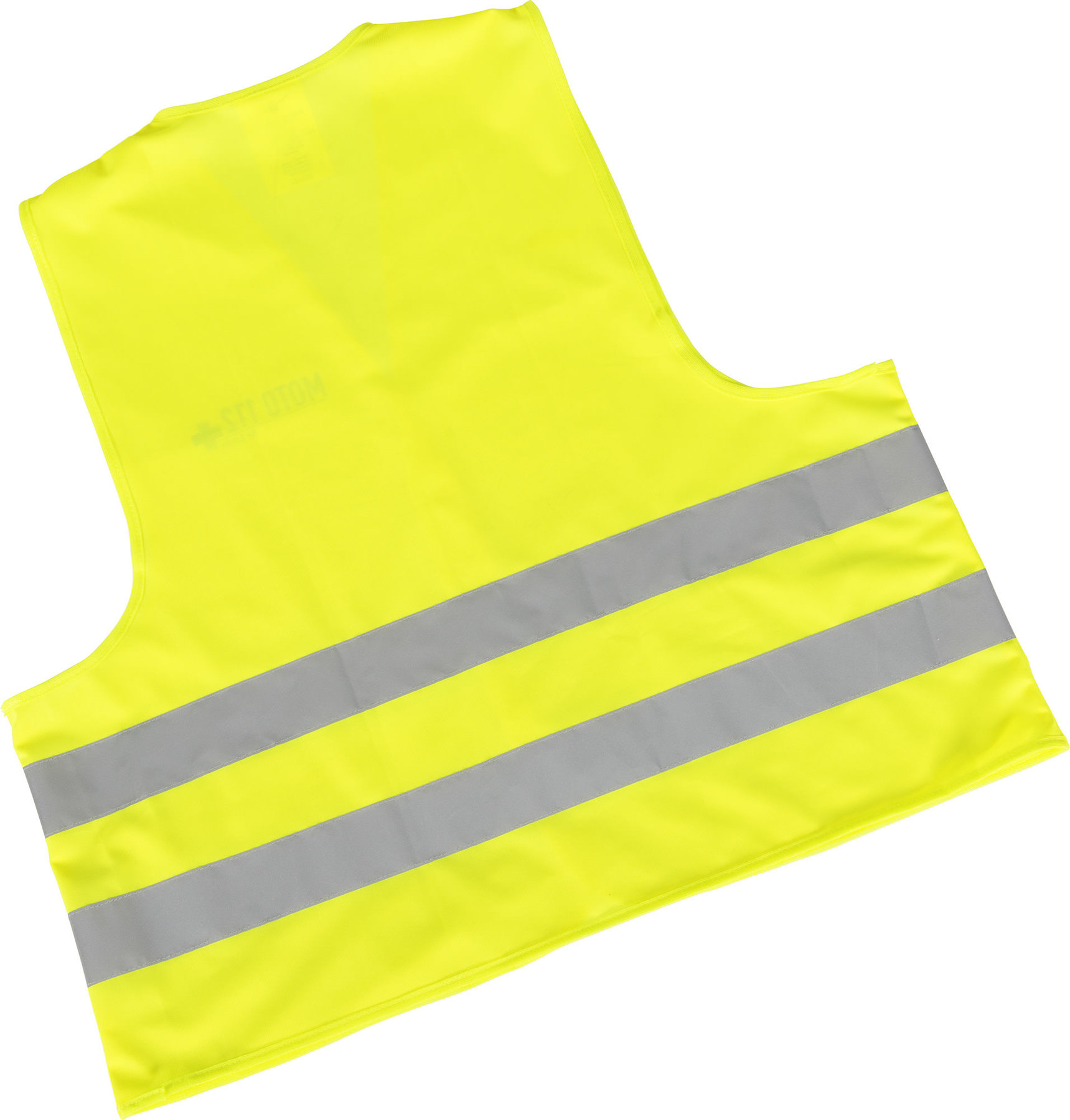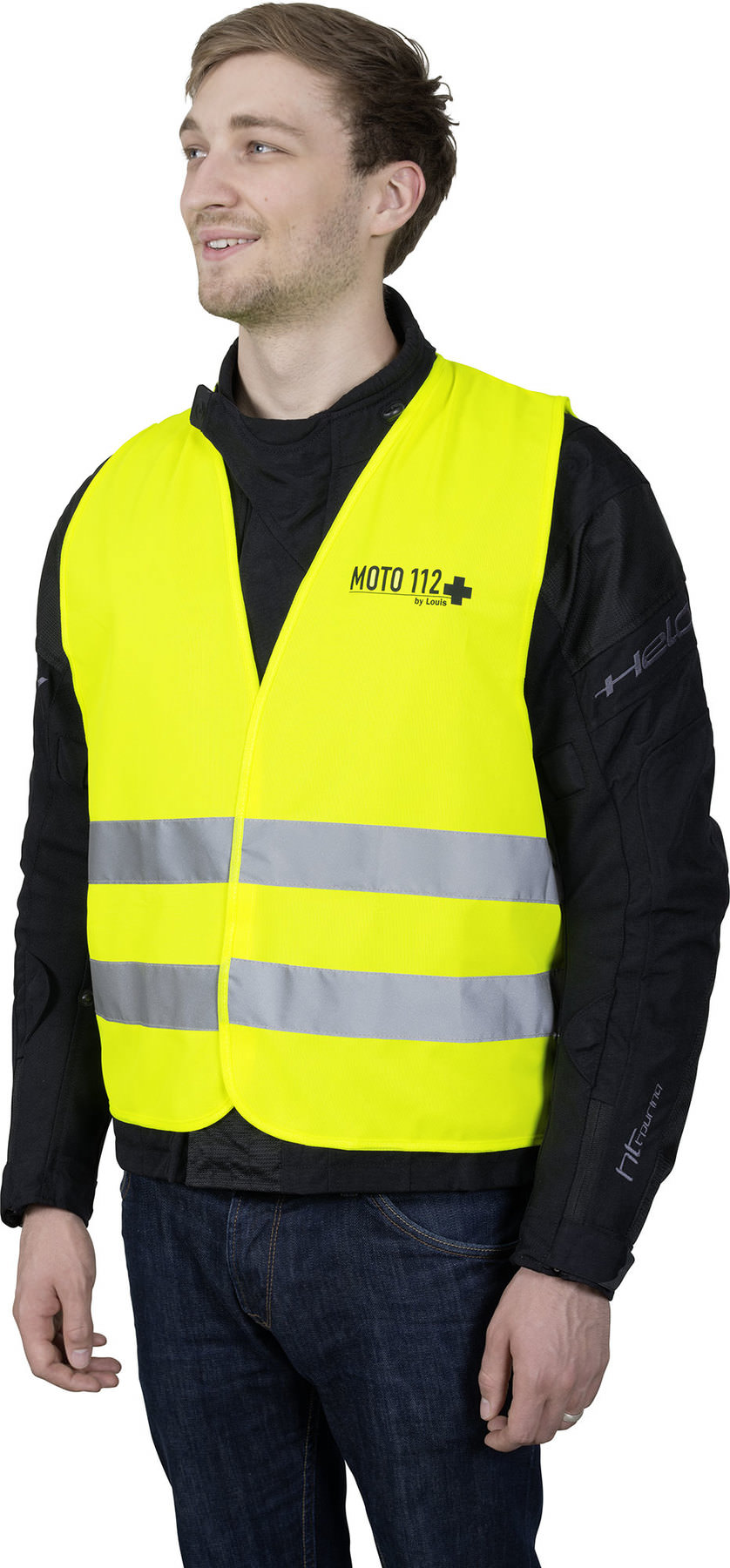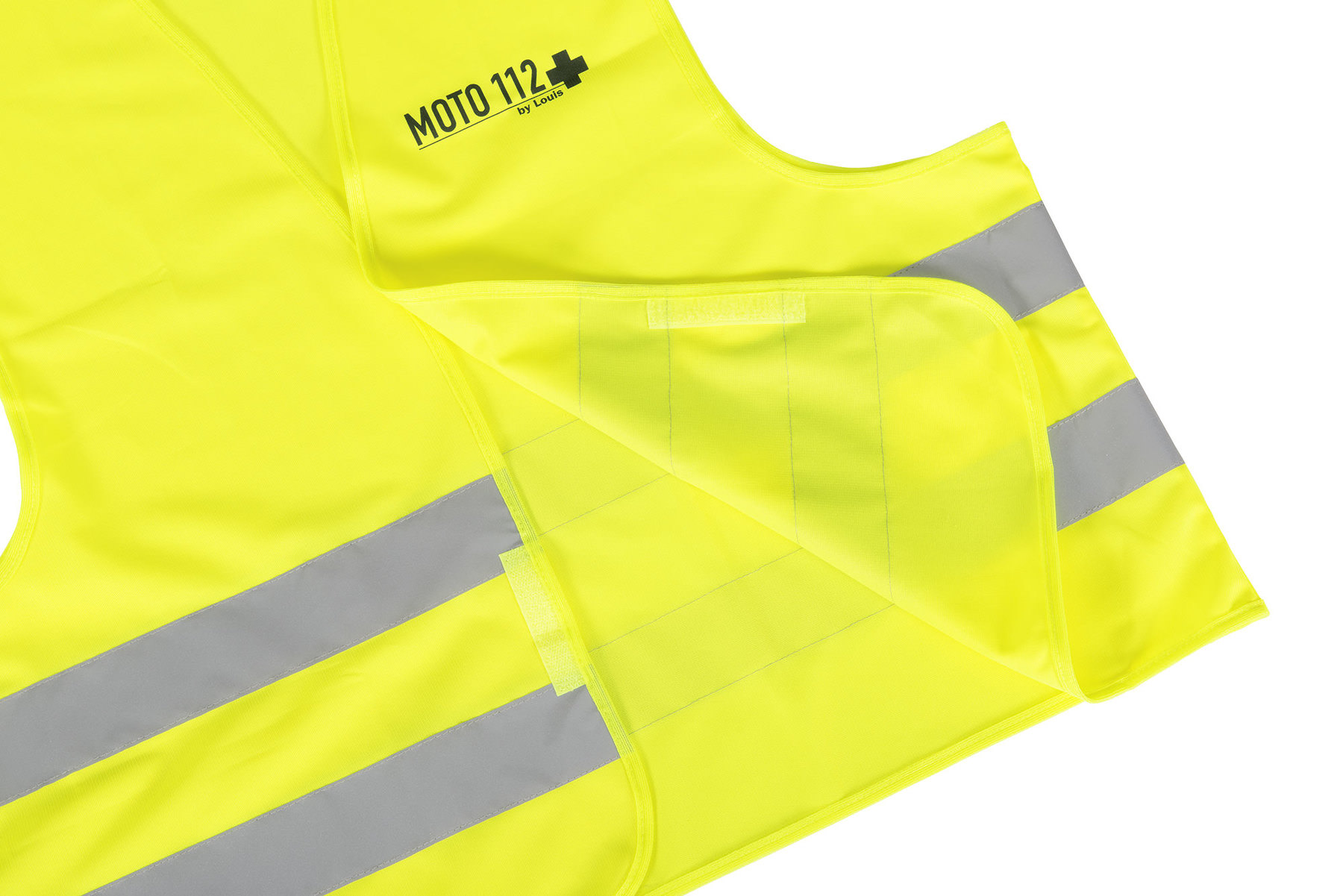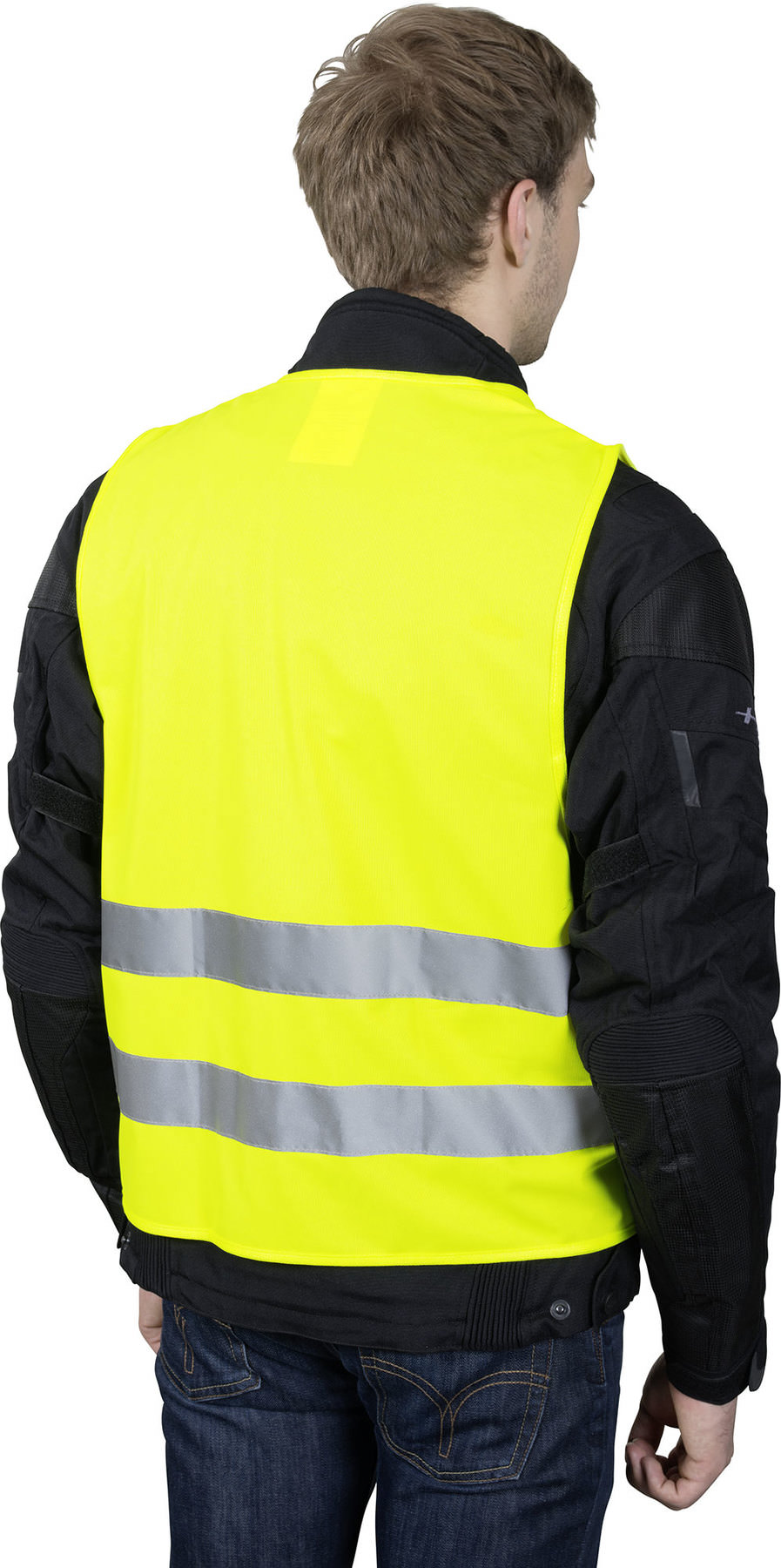 MOTO112+ HI-VIS VEST
EN ISO 20471 CLASS 2
You have placed the following items in the shopping basket:
MOTO112+ HI-VIS VEST
EN ISO 20471 CLASS 2
Ultra-light & air-permeable! All edges bound with reinforcing tape; 2 x 5 cm wide reflective strips all round. Extra safety for motorbike riders, car drivers, joggers and schoolchildren. Statutory in all vehicles used for business in Germany. Optimum visibility! Fastener: hook-and-loop. Size: One size fits all; neon yellow with reflective strips. Conforms to European standards EN ISO 20471 (High-Visibility Clothing) and EN 340 (Protective Clothing General Requirements).
Material: 100% polyester (machine washable at 60°C)
Additional information:
On 1 July 2014, hi-vis vests became obligatory in Germany. Every vehicle must carry one, irrespective of the number of persons in the vehicle. The vest must be red, yellow or orange, and must conform to the DIN EN 471 and EN ISO 20471 standards.

The new regulation applies to all cars, vans, lorries and buses registered in Germany, but motorcycles and camper vans are exempted. The driver is obliged to show the vest and hand it over for inspection if stopped at a roadside check. Failure to meet these requirements is liable to attract a fine.

It is a statutory duty to carry a hi-vis jacket with EN 471 and EN ISO 20471 approval in the following countries:
Germany (since 1 July 2014), Austria, Belgium, Bulgaria, Croatia, Czech Republic, France, Hungary, Italy, Luxembourg, Portugal, Serbia, Slovakia, Slovenia and Spain. In Germany, a hi-vis jacket is obligatory for commercial vehicles.

In the following countries, hi-vis jackets are also required by law for motorcyclists:
Belgium, Bulgaria, Croatia, Hungary, Luxembourg, Lithuania, Moldavia, Montenegro, Norway, Portugal, Serbia and Slovakia. Louis does not accept any responsibility for the accuracy of information
The most frequent cause of accidents to pedestrians on roads and motorways is people leaving their vehicles without thinking after a breakdown or accident. Few people think of their own personal safety in these situations, either because they are in a state of shock caused by the accident, or because they are still angry about the breakdown.
Assisting at the scene of an accident, setting up a warning triangle, changing a tyre or walking to an emergency telephone are all particularly dangerous in the dark, when you cannot be seen easily. The last thing car and lorry drivers expect to encounter on the motorway is pedestrians, even if they are only on the hard shoulder.
Insurance experts strongly advise motorcycle riders and car drivers to buy a hi-vis jacket for their private vehicles ??? for the sake of their own safety!