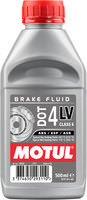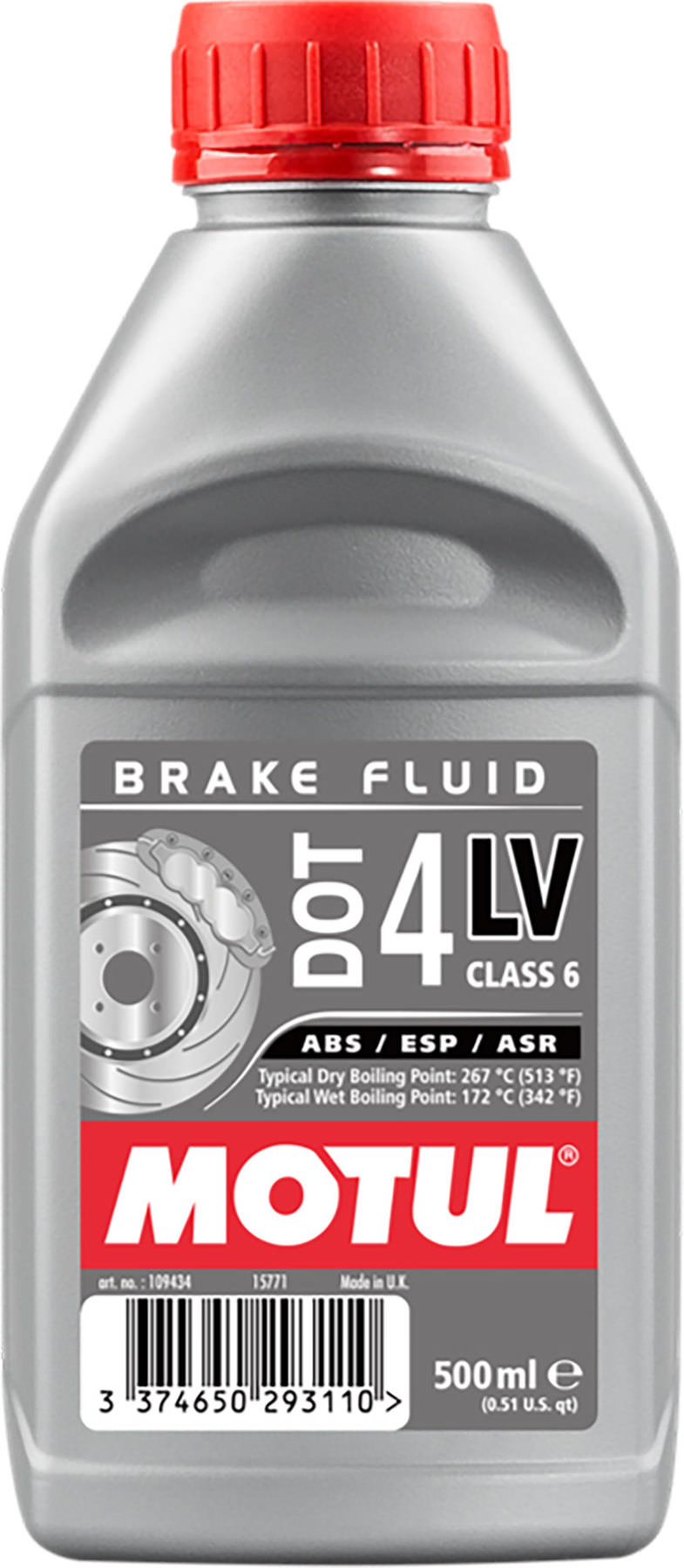 DOT 4 LV, FULLY SYN.,0.5L
You have placed the following items in the shopping basket:
DOT 4 LV, FULLY SYN.,0.5L
MOTUL DOT 4 LV is a fully synthetic, polyglycol-based brake fluid for braking systems, hydraulic clutches, ESP, ABS and ASR units. It comes with manufacturer's recommendation DOT 4 ISO Class 6. Key features of DOT 4 LV are its high boiling points and improved flow at low temperatures. It enables the braking system to operate efficiently under extreme conditions.
Can be mixed with all DOT 3, DOT 4 and DOT 5.1 products
Extremely long service life due to high wet boiling point
High dry boiling point gives high temperature resistance and stability, for excellent reliability
Corrosion-resistant; good seal compatibility in the braking system
Comprises: 0.5 L

Replacement intervals: between 12 and 24 months (as recommended by vehicle manufacturer)