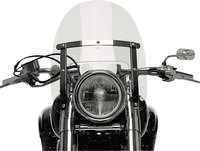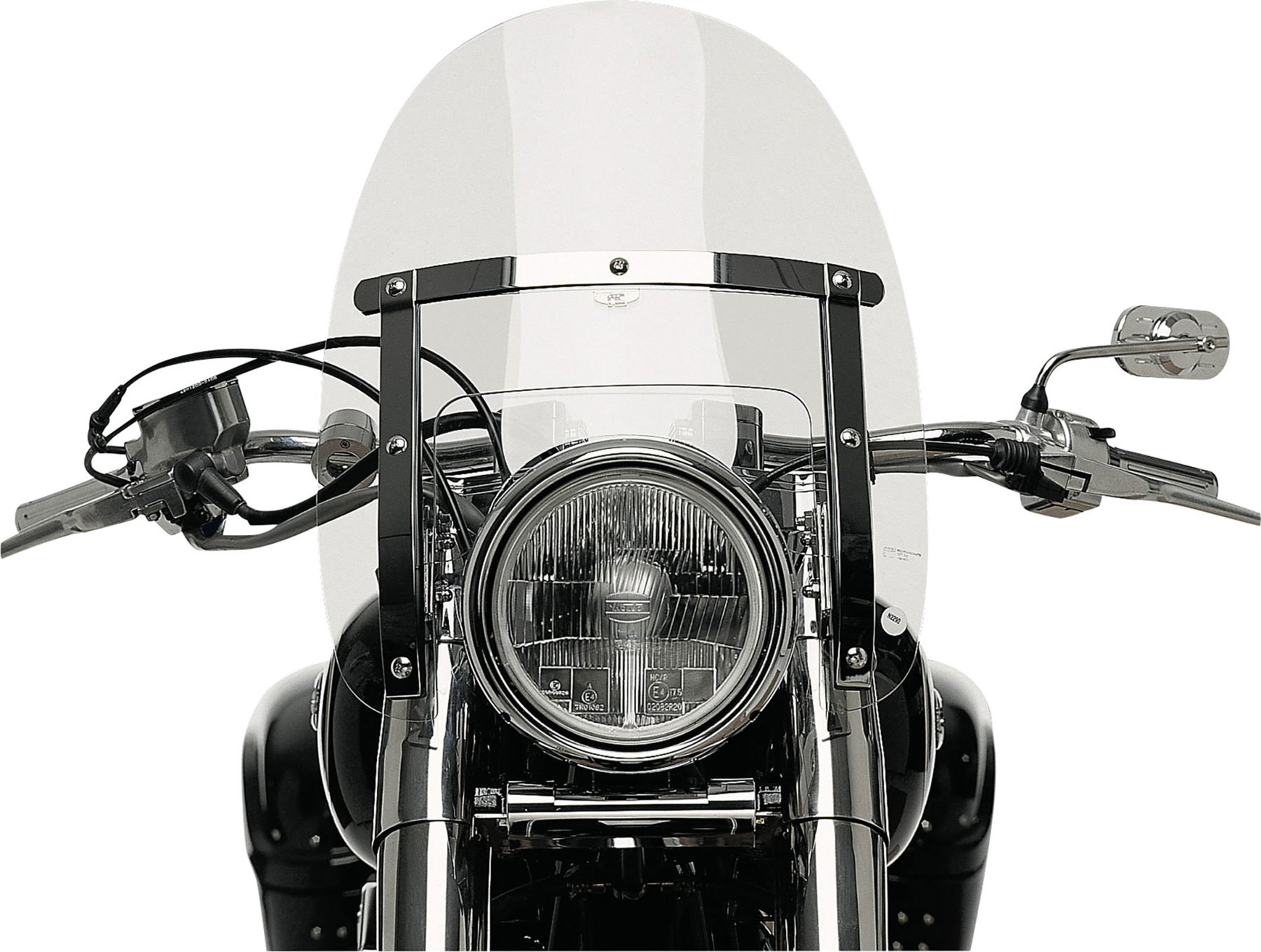 CHOPPER-SHIELD RANGER
VT 600 C / VF 750 C, ABE
You have placed the following items in the shopping basket:
CHOPPER-SHIELD RANGER
VT 600 C / VF 750 C, ABE
The NATIONAL CYCLE Windshield Ranger Heavy Duty has the cleanest lines of any US chopper windshield.
Slimline, protective yet compact height, and high-polish chromed hardware.
The 4 mm thick windshield in OEM quality is made in the USA from high-tech Lexan® polycarbonate with Quantum hardcoating, which makes it ten times more scratch-resistant, twice as shatterproof, and twice as UV-resistant as high-impact acrylic.
This high-end windshield features a vehicle-specific mounting system for an absolutely precise fit and easy installation.
No protective edge trim necessary.
Type-approved.
Dimensions: Width (measured at the widest clamp): approx. 420 mm. Height above headlight 390 mm, overall height: approx. 540 mm
No protective edge trim necessary.
Type-approved.
Design: clear
Made in the USA
With type approval for Germany
List of compatible motorcycles
Manufacturer details: National Cycle

Founded in the USA

Motorcyclists braving the vast expanses of America require great wind protection of genuinely sound quality for their journey along the endless road. No surprise then that American brand National-Cycle delivers nothing but the best materials and first-class workmanship. Founded in Chicago in 1937, the firm is today a premium maker of windshields and is also an OEM for BMW and Harley-Davidson. National-Cycle not only offers excellent quality, their styling is second to none as well. It has that typical American look with a high-polish chrome mounting system, which is ideal for cruisers and choppers.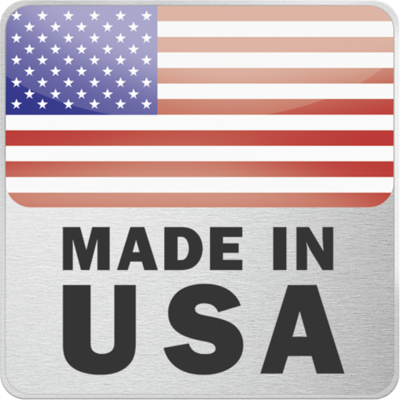 Made in USA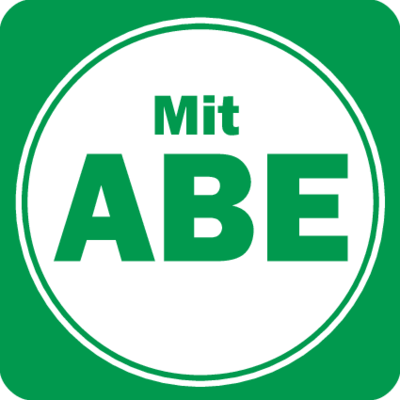 German type approval ("ABE)" allows the relevant accessory to be used on the vehicle models listed in the test report. Here it is the type abbreviation and not the maker's designation that is important for identifying the vehicle. The test report must be carried when riding in case it needs to be presented at a road-side check or vehicle safety inspection.
Accessories with type approval do not have to be registered in the vehicle documents! Those who do not want to carry the test report with them all the time can (for example) arrange to have the product registered by the Technical Inspection Association (subject to a charge).
If the accessory is to be used on a vehicle that is not listed in the type approval, an individual component approval is required. Although ABE type approval confirms the proper installation and safety of the product, it is the inspector who has to decide according to his technical expertise whether it is suitable for use on the vehicle.

An electric scooter with "ABE" approval has a type approval for Germany stating that the relevant vehicle satisfies all the relevant requirements of the eKFV (Small Electric Vehicle Ordinance in Germany) for the approval. In addition, insurance of the electric scooter is compulsory and use on pavements is forbidden. It can only be ridden on cycle paths and on the road (if a cycle path is not available). The minimum age for riding an electric scooter is 14 years. Although a driving license and helmet are not mandatory, they are highly recommended. An electric scooter must always be ridden solo.
The ratings will be available to you again soon.
+400 brands
2-year right of return
Fast delivery
Worldwide shipping