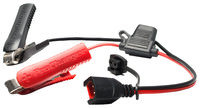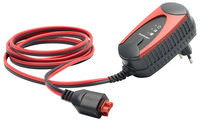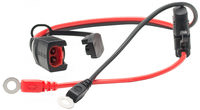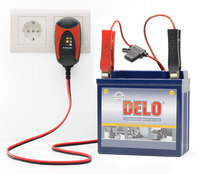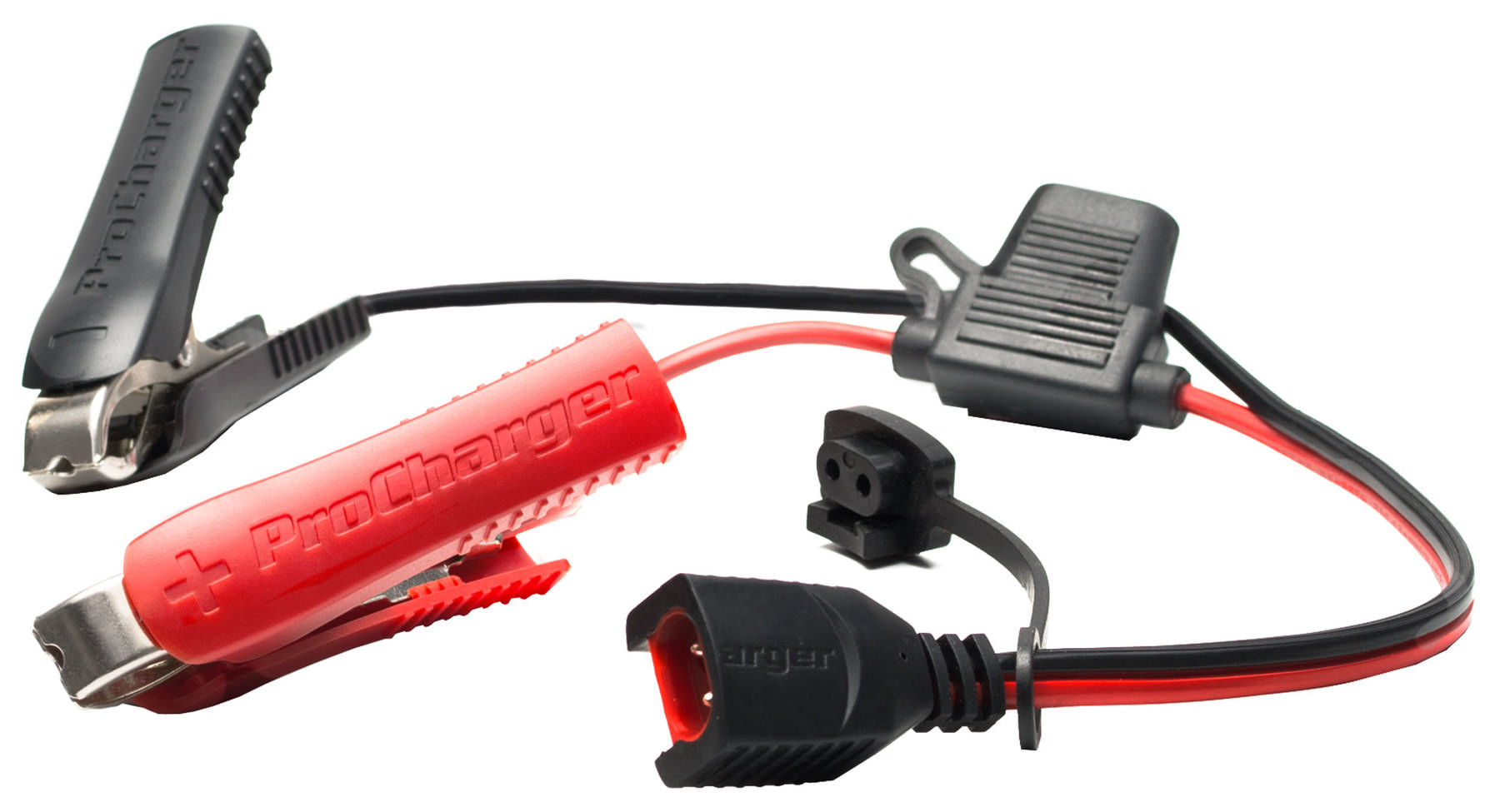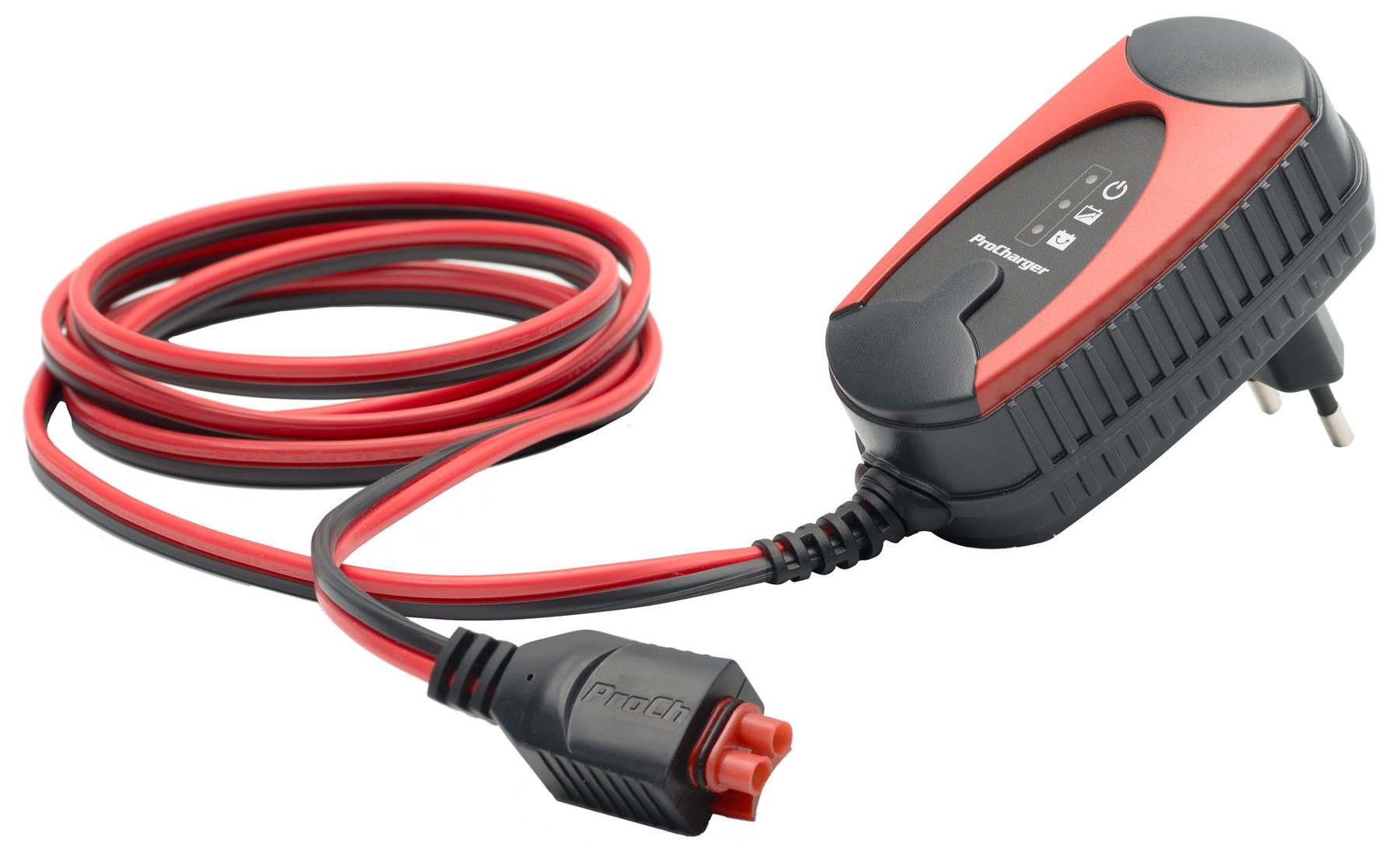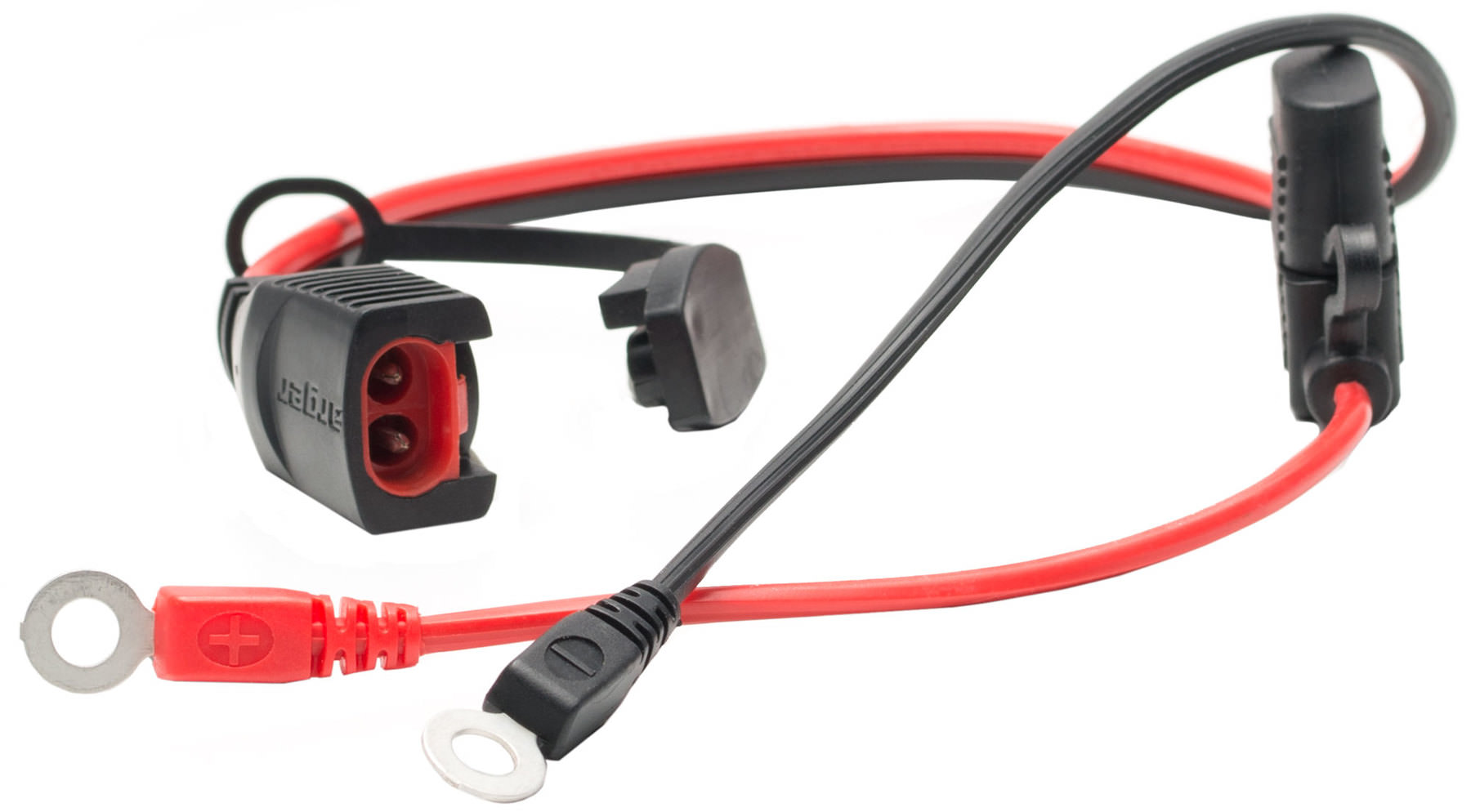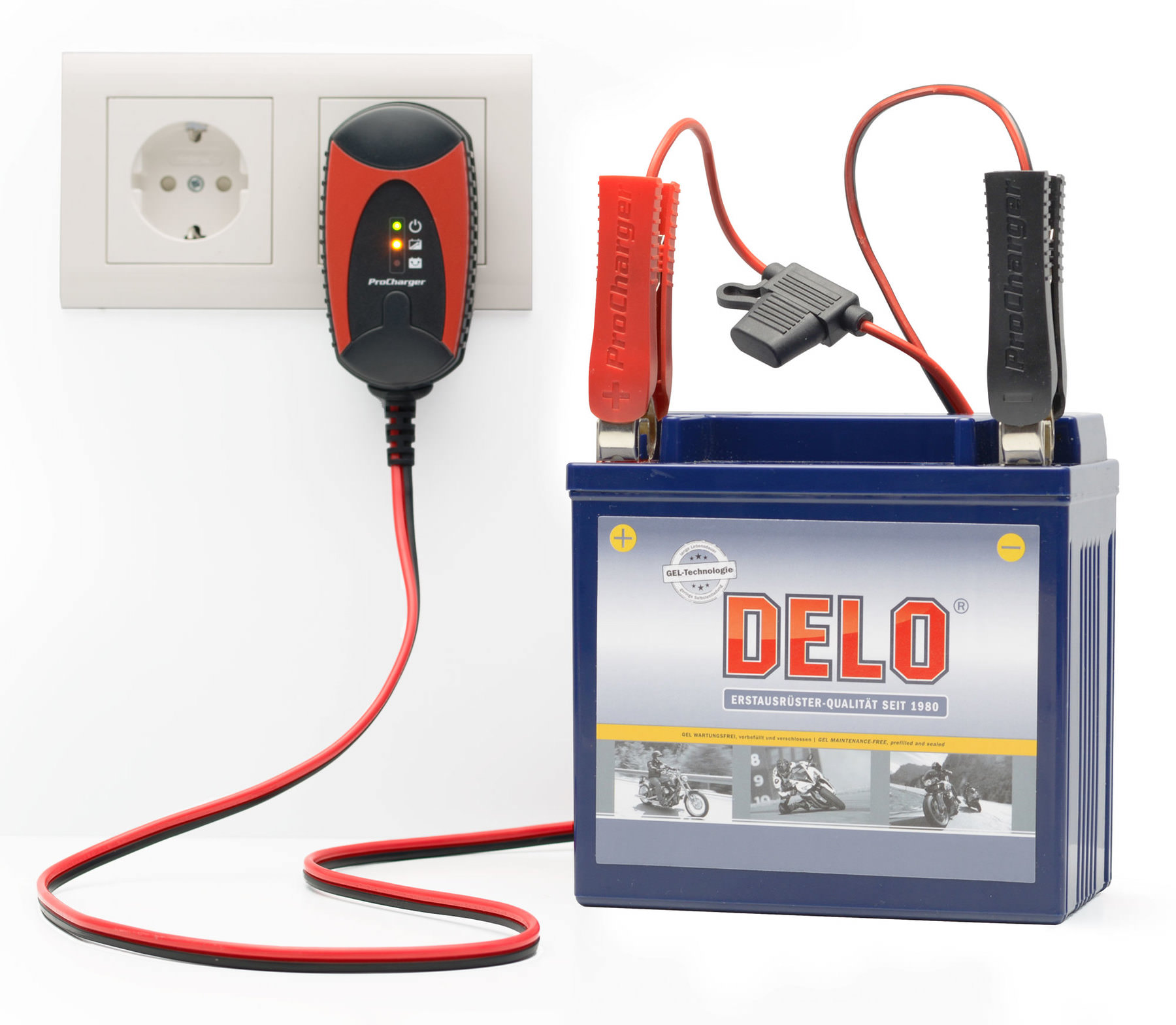 PROCHARGER 600
PLUG-IN BATTERY CHARGER
You have placed the following items in the shopping basket:
PROCHARGER 600
PLUG-IN BATTERY CHARGER
Ultra-compact design, self-explanatory operation. Suitable for 12 V motorbike and motor-scooter starter batteries. Thanks to automatic adjustment of the charging current, and constant end-of-charge voltage, the battery is charged gently and protected against damaging overcharge.
Features:

Automatic charging current adaptation (I/U charging characteristic)
Suitable for 12 V lead-acid, lead-gel, lead-fleece (AGM) and calcium starter batteries
Maximum charging current: 600 mA
Trickle charging function and overcharge protection (ideal for winter storage)
Reverse polarity protected and short-circuit-proof
Dimensions (W x H x D): approx. 94 x 51 x 35 mm
Power consumption: Idling approx. 0.4 W; peak load approx. 11.5 W
Please note: The charging current of the ProCharger 600 is constant, which makes it a perfect alternative source of power when changing the battery. Simply attach the charging terminals to the battery cable, making sure they are connected the right way round, then release the contact to the battery.
This dispenses with tiresome reprogramming of the electrical system and the bike will be ready to ride again in no time at all.

Comprises:

Charger
Charging clamp cable
Ring terminal cable
Operating Instructions
Delivery without british power plug! If you nead an adapter, please also order item 10037394.
List of compatible motorcycles