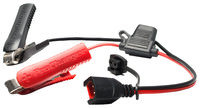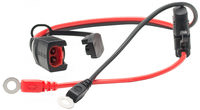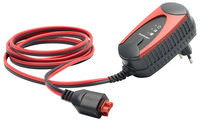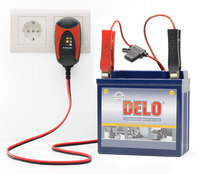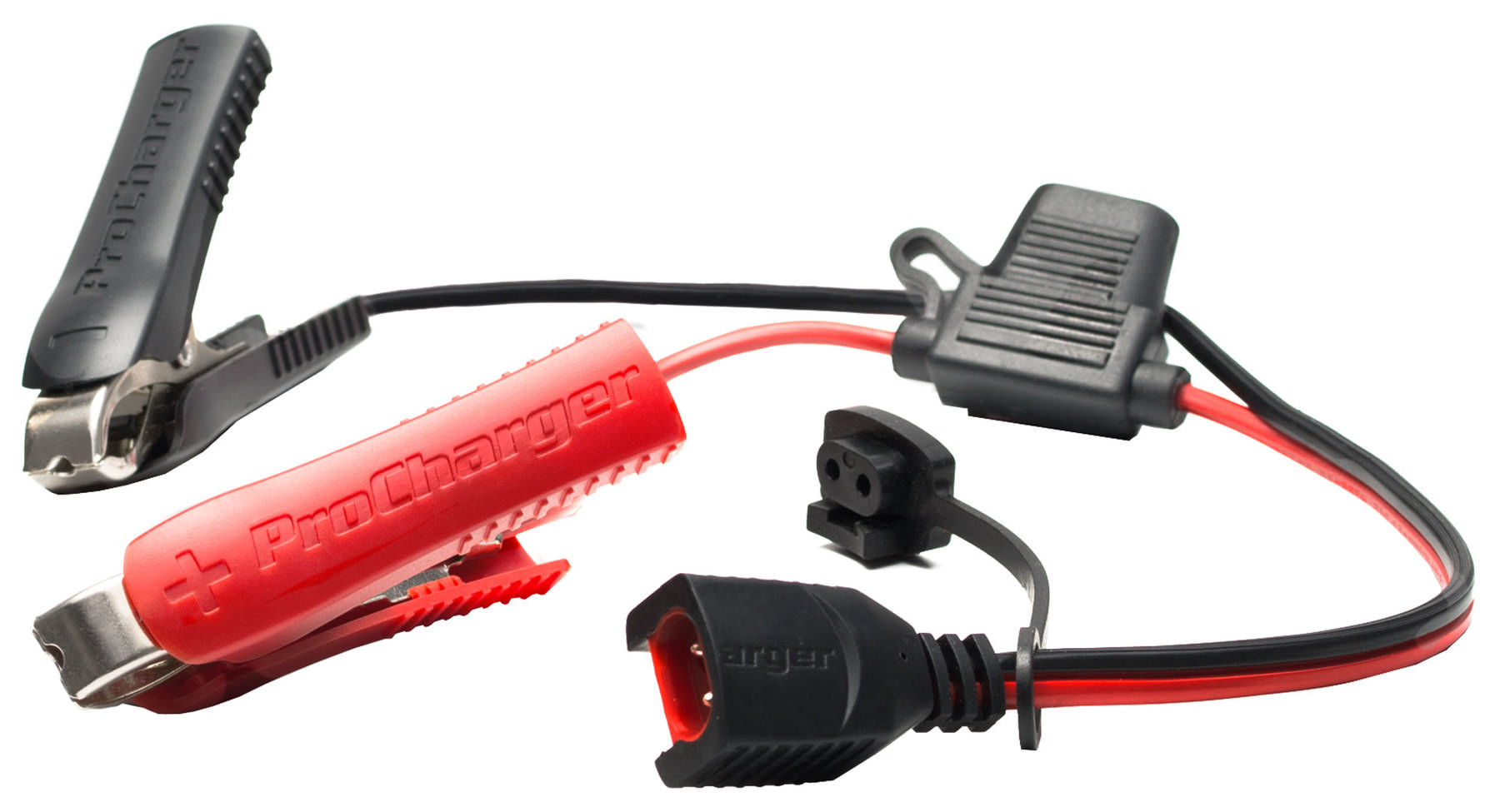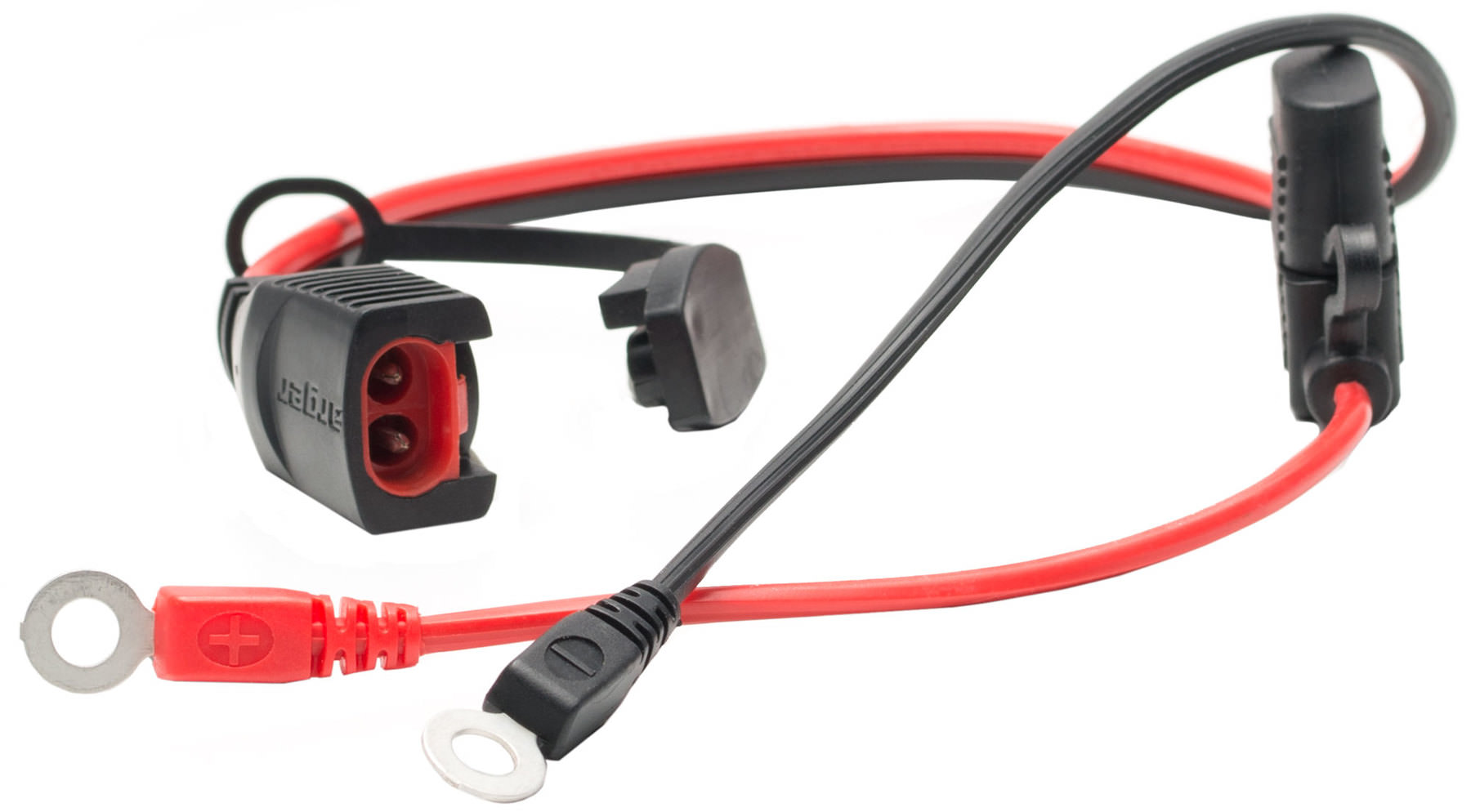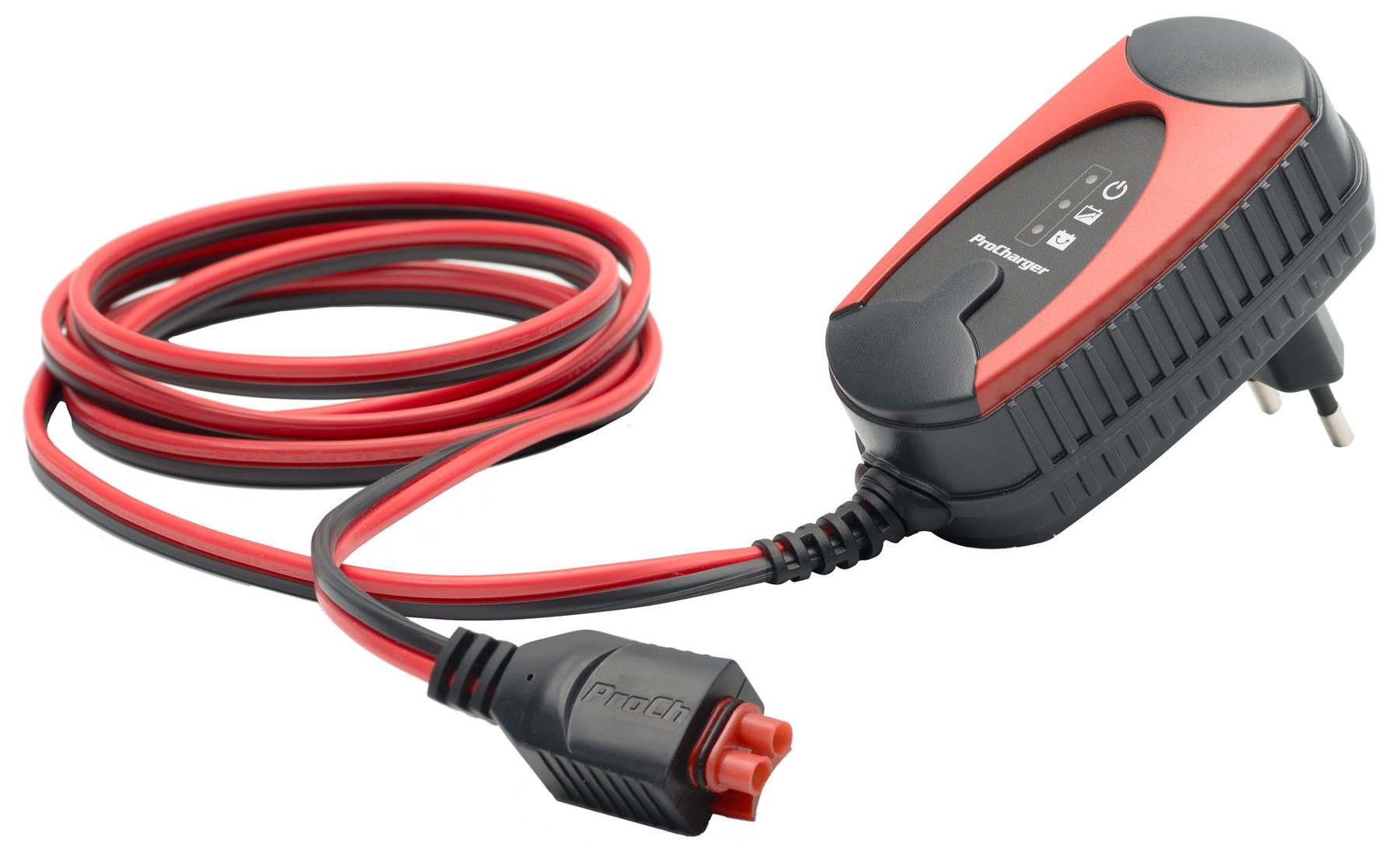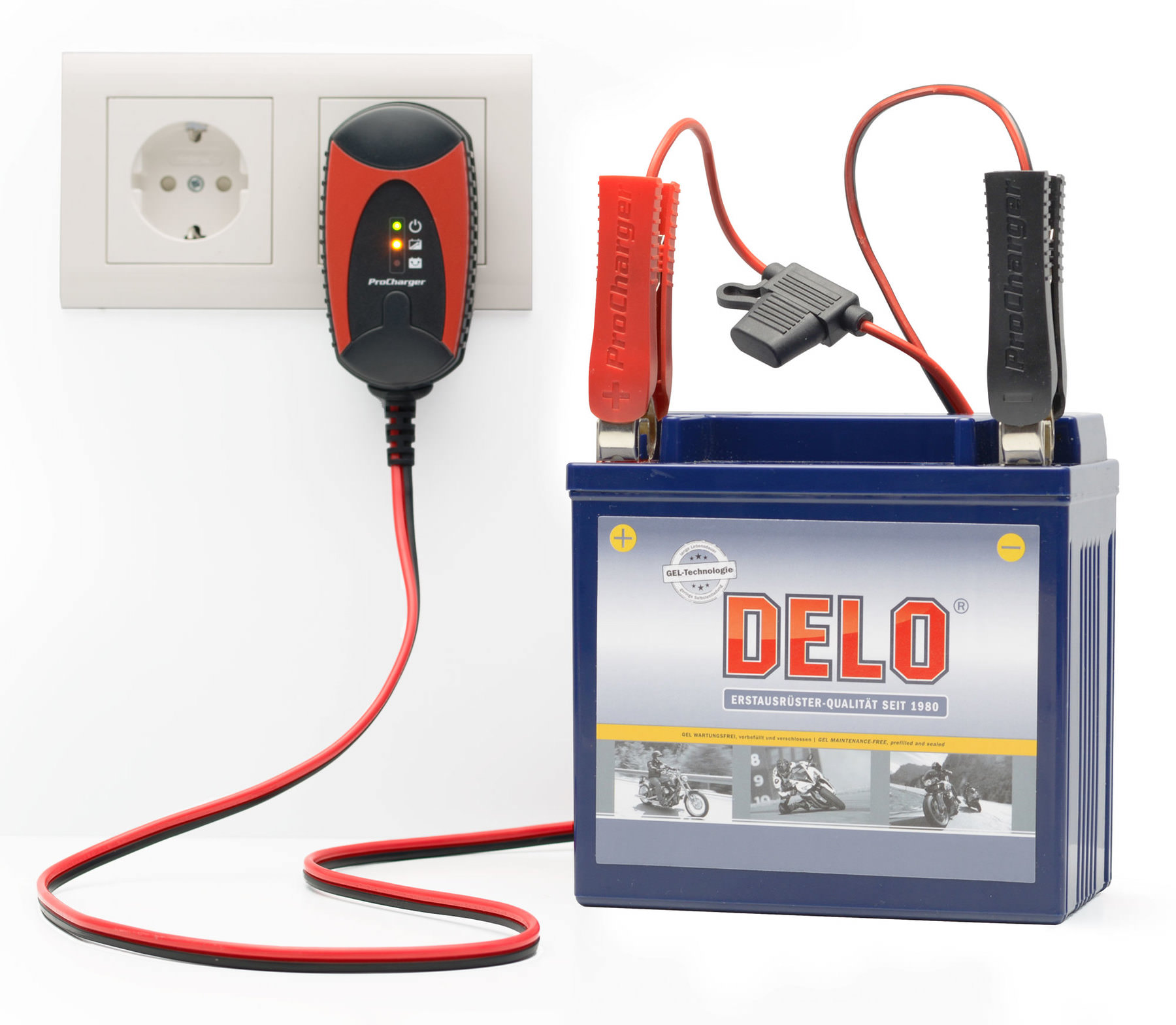 PROCHARGER 600
PLUG-IN BATTERY CHARGER
You have placed the following items in the shopping basket:
PROCHARGER 600
PLUG-IN BATTERY CHARGER
Ultra-compact design, self-explanatory operation. Suitable for 12 V motorbike and motor-scooter starter batteries. Thanks to automatic adjustment of the charging current, and constant end-of-charge voltage, the battery is charged gently and protected against damaging overcharge.
Features:

Automatic charging current adaptation (I/U charging characteristic)
Suitable for 12 V lead-acid, lead-gel, lead-fleece (AGM) and calcium starter batteries
Maximum charging current: 600 mA
Trickle charging function and overcharge protection (ideal for winter storage)
Reverse polarity protected and short-circuit-proof
Dimensions (W x H x D): approx. 94 x 51 x 35 mm
Power consumption: Idling approx. 0.4 W; peak load approx. 11.5 W
Please note: The charging current of the ProCharger 600 is constant, which makes it a perfect alternative source of power when changing the battery. Simply attach the charging terminals to the battery cable, making sure they are connected the right way round, then release the contact to the battery.
This dispenses with tiresome reprogramming of the electrical system and the bike will be ready to ride again in no time at all.

Comprises:

Charger
Charging clamp cable
Ring terminal cable
Operating Instructions
Delivery without british power plug! If you nead an adapter, please also order item 10037394.
Manufacturer details: Procharger

Pure energy!

ProCharger: Regarded by many bikers as the ultimate in battery chargers. Where else can you get such outstanding quality and technology at affordable prices!? Every motorbike/scooter rider and car driver will find exactly the right ProCharger model for their requirements - from socket-powered compact unit through to sophisticated high-tech system. So you can be certain that your battery is always in perfect condition. Numerous top ratings in tests by the trade press plus enthusiastic customer reports repeatedly demonstrate that ProCharger gets the maximum service life out of your battery. ?What's more: the top model, ProCharger XL, is now also CAN-bus enabled.
Product details
Number of LED status indicators:

3 LED´s

Charging characteristic:

I/U

Charging current (max.):

600 mA

Suitable to starter batteries with:

12V
Overview of product features
Suitable for conventional lead acid batteries
Suitable for maintenance-free gel batteries
Suitable for maintenance-free AGM batteries
Short-circuit proof
Automatic charging current adaptation
Automatic charging shutdown
Trickle charging
Write a review for PROCHARGER 600
We offer you the opportunity to rate products purchased from Louis and to share your experiences with them publicly.

To ensure that your objective and truthful report will be really beneficial to all readers, please observe the following rules.


Please only rate products that you have personally used for their intended purpose.
Please give reasons for your positive and negative criticisms. Only then will they benefit other customers and allow us to improve the product if necessary.
Please don't copy content that has already been published elsewhere. It's your personal experience which counts.
Data protection: Please don't include your own and other people's addresses, telephone numbers or URLs or even the names of third parties (people as well as companies) in your review.
In your product review, please don't make comparisons with third party product ranges. Regardless of whether you judge these positively or negatively, you, or we as operators of this online shop, would be violating competition law.
Fair play: Please follow these rules so that we don't have to shorten or delete your rating.
Your product rating has been saved. It will be displayed in a few minutes
Your previous input will be lost!
Do you really want to cancel your entry?
+400 brands
2-year right of return
Fast delivery
Worldwide shipping