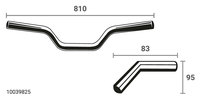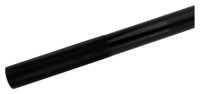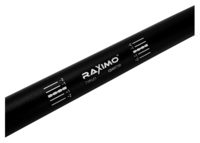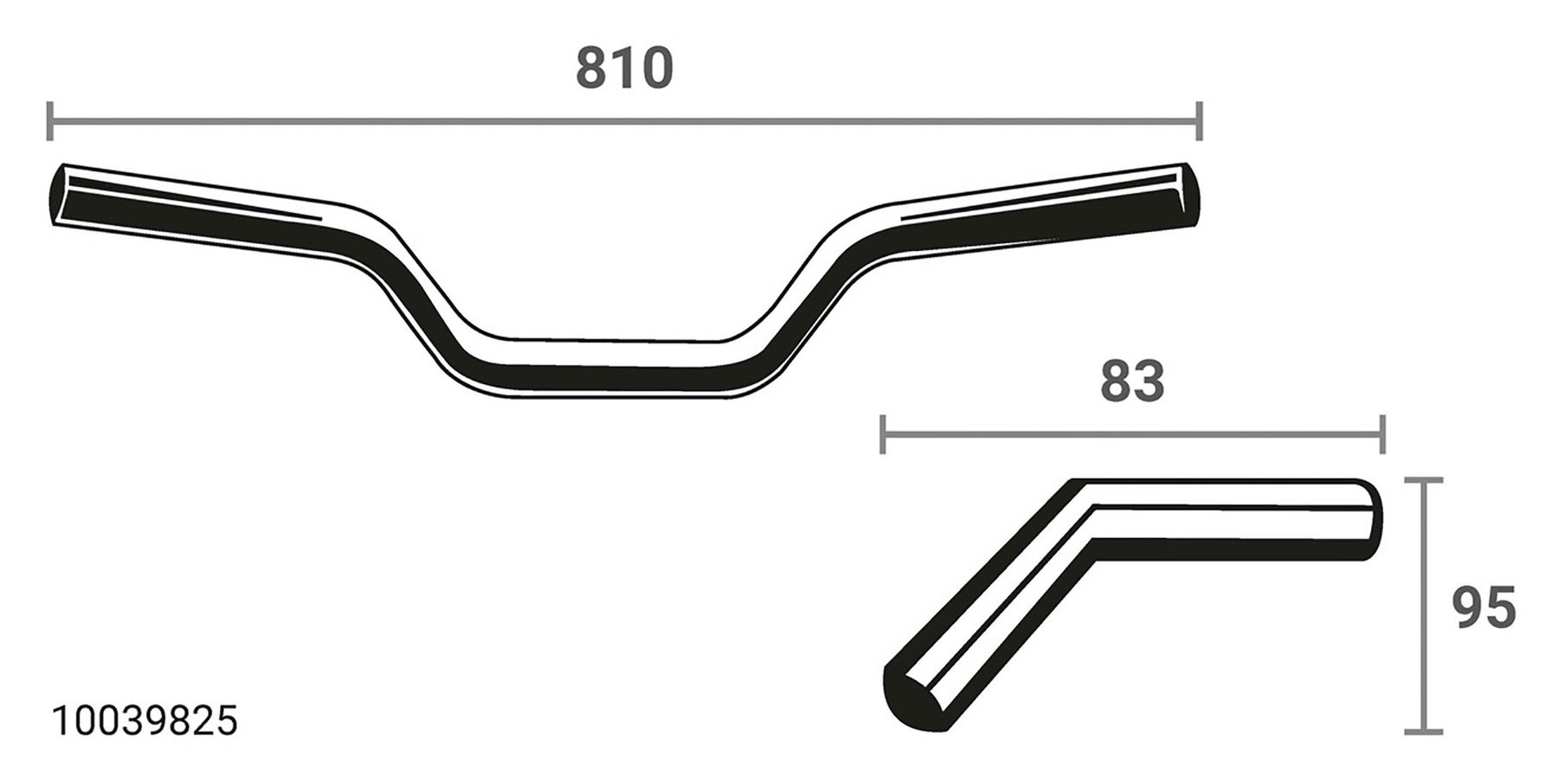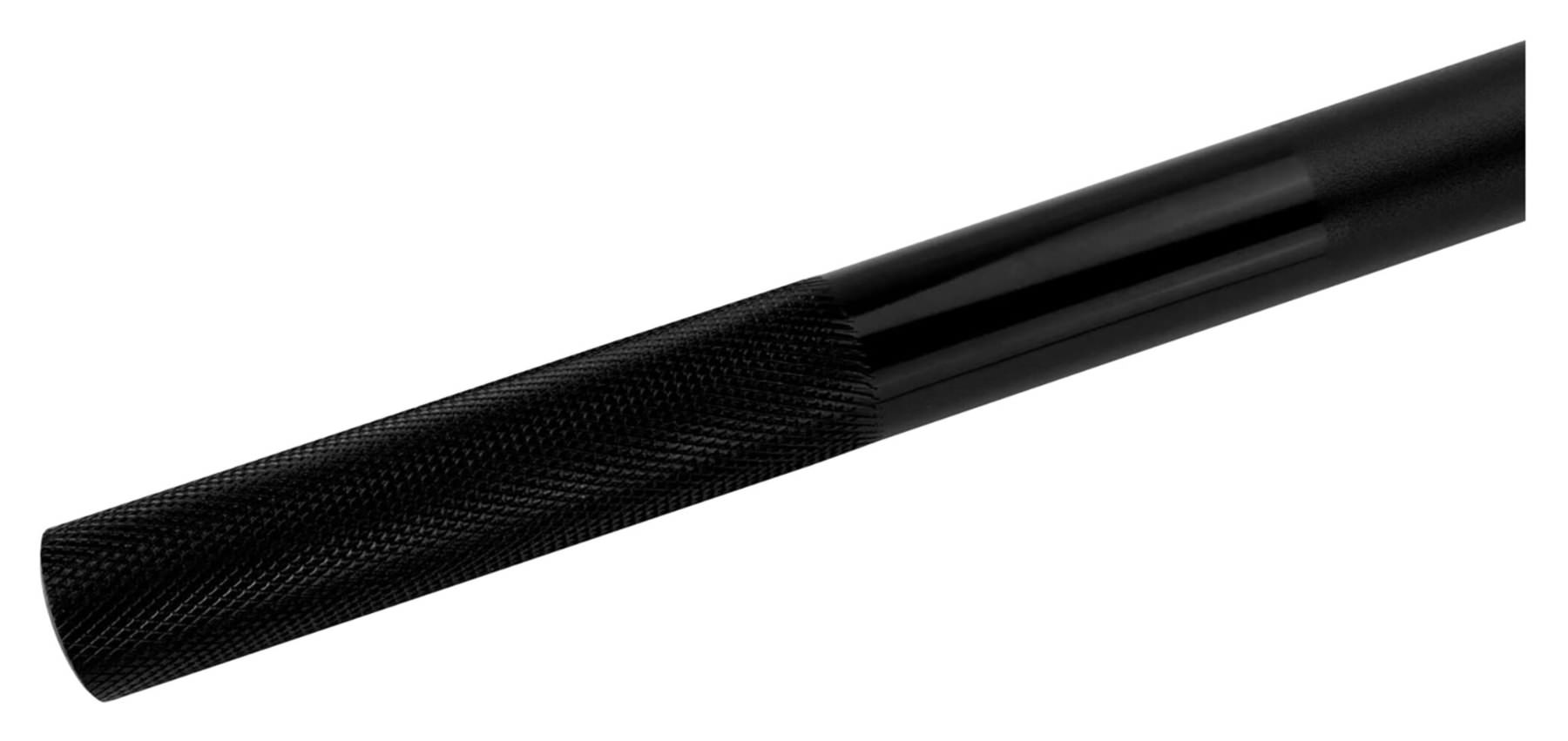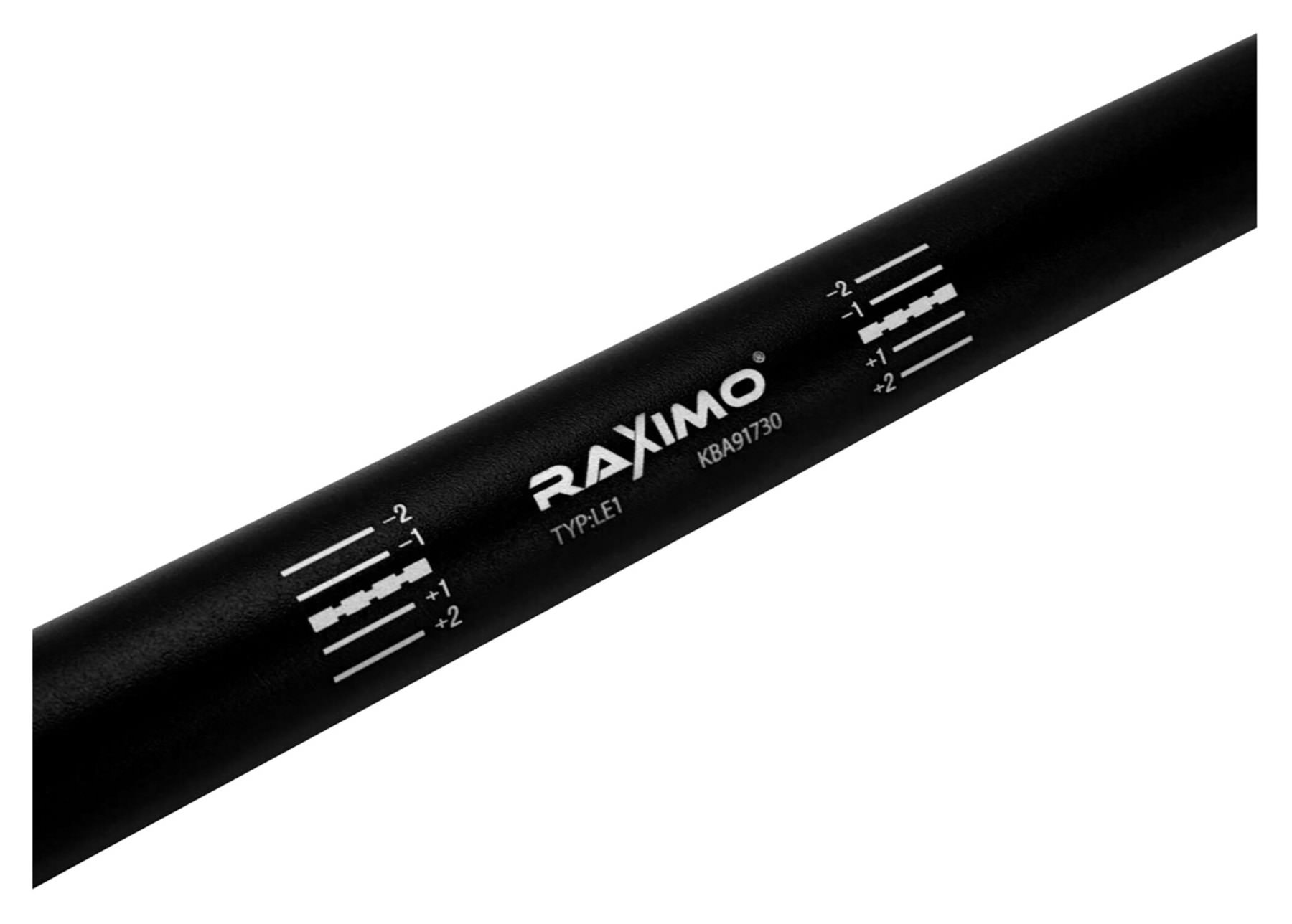 RAXIMO TOUR ALUMIN. H'BAR
RAXIMO TOUR ALUMIN. H'BAR
RAXIMO TOUR ALUMIN. H'BAR
22MM, TYPE APPR., BLACK
You have placed the following items in the shopping basket:
RAXIMO TOUR ALUMIN. H'BAR
22MM, TYPE APPR., BLACK
If you want to improve the look and/or the riding comfort of your motorcycle, you should always think about the handlebar, too. The same applies if you're looking to reduce the weight of your motorbike. In fact, replacing an original steel handlebar with an aluminium one can make quite a difference in itself. The Raximo *Tour* aluminium handlebar with 22 mm diameter, for example, might appeal to you.
It's available in 8 different colours (anodised) and, of course, it's type approved for Germany. And it gives you exactly what you want: a sportier look for your machine and a more comfortable riding feel. Basically tailor-made for your motorcycle tours. It's also lighter, naturally.
High-strength aluminium tubular handlebar
Diameter: 22 mm in the clamp area and 22 mm at the ends
Laser-engraved scale for perfect adjustment
Width: 810 mm
Height: 95 mm
Offset to the rear: 83 mm
Outside diameter in the clamp area 22 mm
Outside diameter at the grips: 22 mm
Inside diameter: approx. 12 mm
Width at the attachment: approx. 130 mm
Colours: black, red, blue, titanium, orange, gold, green and silver
1 Raximo *Tour* handlebar
1 type approval


Manufacturer details: Raximo

Motorcycle accessories with a splash of colour

Raximo handlebars, grips, levers etc. are designed in Germany to give you high quality at affordable prices. These stylish CNC-machined parts are available in nine different colours. And it goes without saying that functionality and safety are always the top priorities. The manufacturer uses the IRRC (International Road Racing Championship) as its testing laboratory, with its own race team. All Raximo products come with the type approval if needed. Naturally! In a word, Raximo is just right for anyone who wants a cool look without ever compromising on functionality.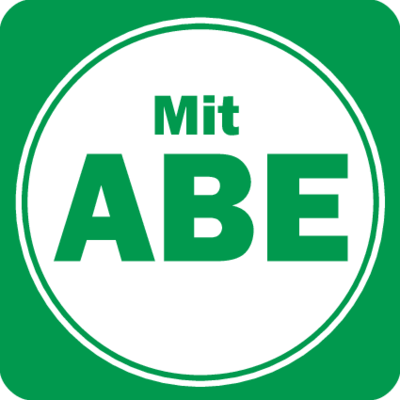 The German "Allgemeine Betriebserlaubnis (ABE)" (general type approval) authorises the use of the relevant accessories on the vehicle models listed in the certificate booklet. The certificate booklet must be carried along when driving and must be presented on request in the event of a traffic control or the main inspection (HU).
Accessories with an ABE do not have to be registered in the vehicle documents. However, if you do not want to carry the certificate with you at all times, you can have it registered (at a charge) by the TÜV, for example.
If the accessories are to be used on a vehicle that is not listed in the ABE, an individual approval is necessary.

The regulations in other countries may differ. Before ordering a product, please make sure that it may be used in road traffic in your region, your country.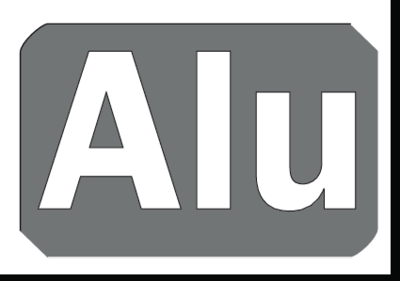 This product is made of high-quality aluminium and will look great on your motorbike. To ensure that it gives you years of pleasure, please observe the following instructions: To keep this product in top condition, it should be treated after long trips in winter, or in rain or salty air (near the coast), and also at periodic intervals.

Water and salt encourage corrosion. After cleaning (e.g. with Procycle Special Gel Cleaner, Order no. 10004909), we recommend regularly polishing aluminium parts with standard aluminium polish (e.g. Alu-Magic, Order no. 10004031).
Write a review for RAXIMO TOUR ALUMIN. H'BAR
We offer you the opportunity to rate products purchased from Louis and to share your experiences with them publicly.

To ensure that your objective and truthful report will be really beneficial to all readers, please observe the following rules.


Please only rate products that you have personally used for their intended purpose.
Please give reasons for your positive and negative criticisms. Only then will they benefit other customers and allow us to improve the product if necessary.
Please don't copy content that has already been published elsewhere. It's your personal experience which counts.
Data protection: Please don't include your own and other people's addresses, telephone numbers or URLs or even the names of third parties (people as well as companies) in your review.
In your product review, please don't make comparisons with third party product ranges. Regardless of whether you judge these positively or negatively, you, or we as operators of this online shop, would be violating competition law.
Fair play: Please follow these rules so that we don't have to shorten or delete your rating.
Your product rating has been saved. It will be displayed in a few minutes
Your previous input will be lost!
Do you really want to cancel your entry?
+400 brands
2-year right of return
Fast delivery
Worldwide shipping