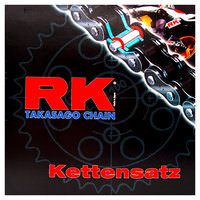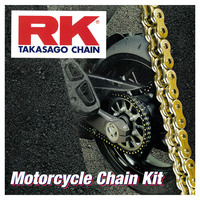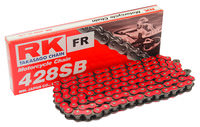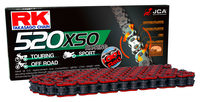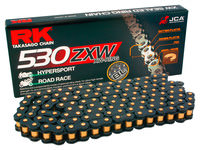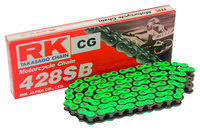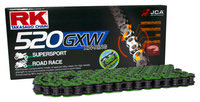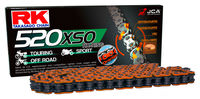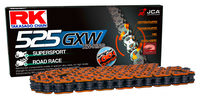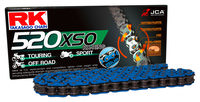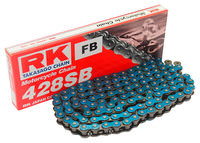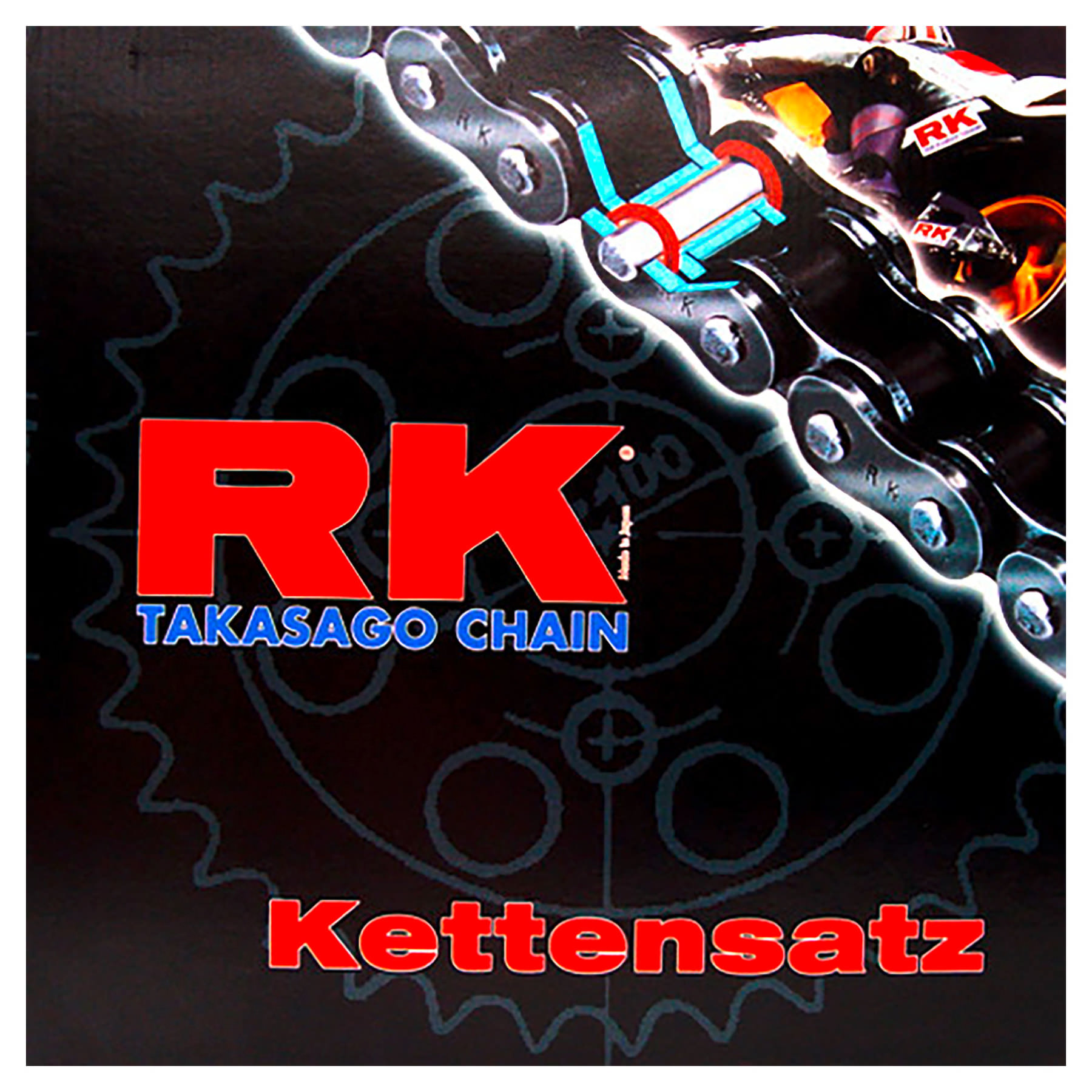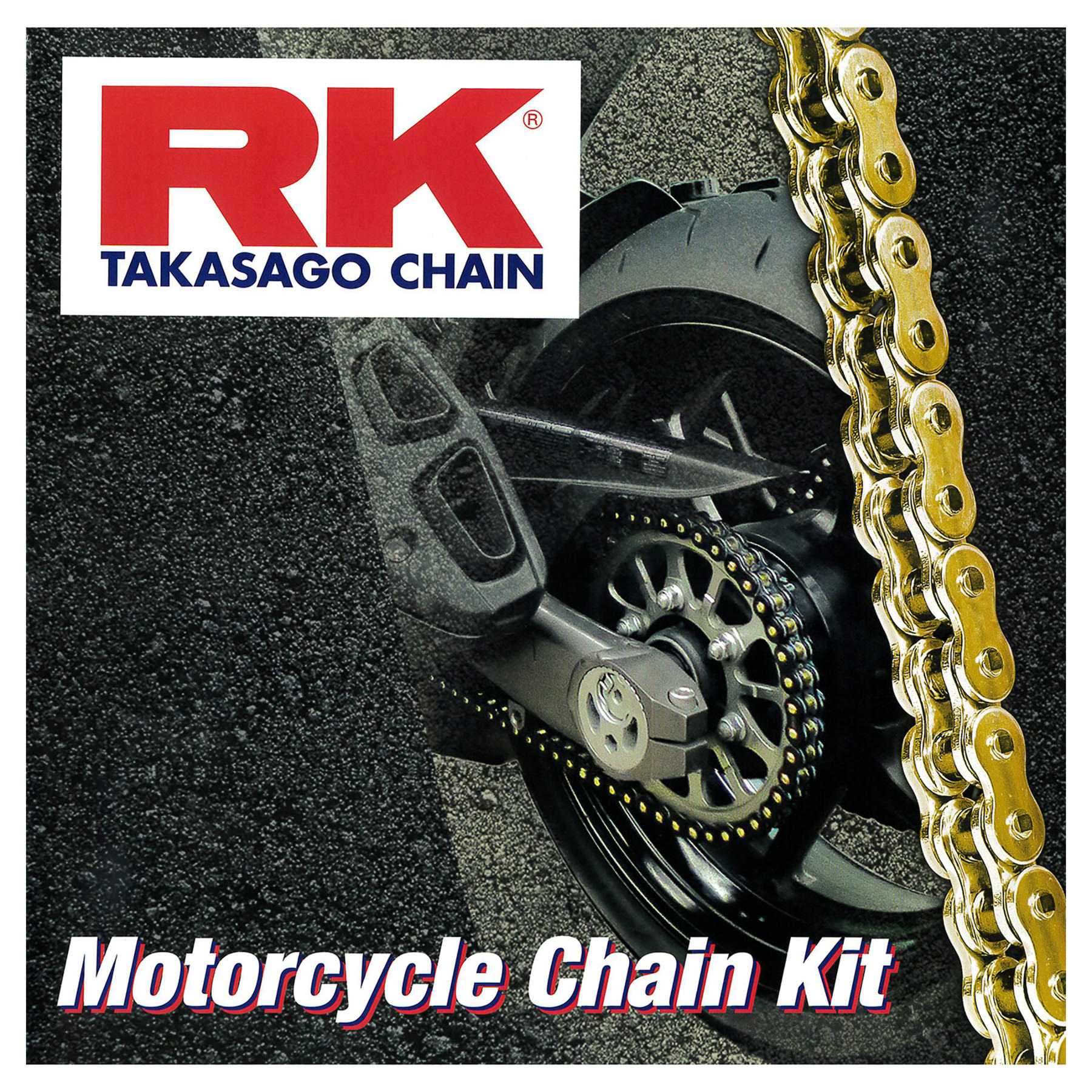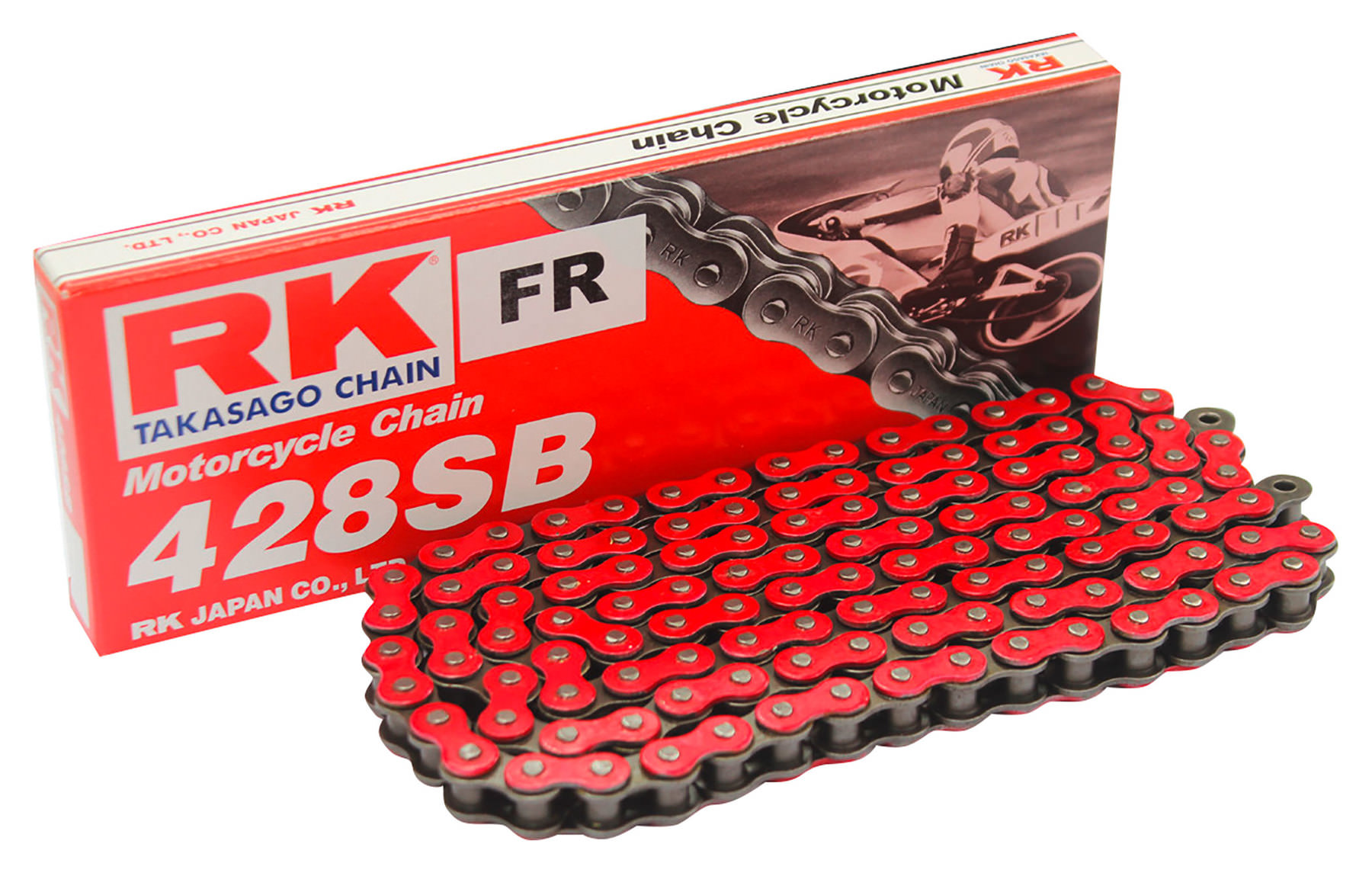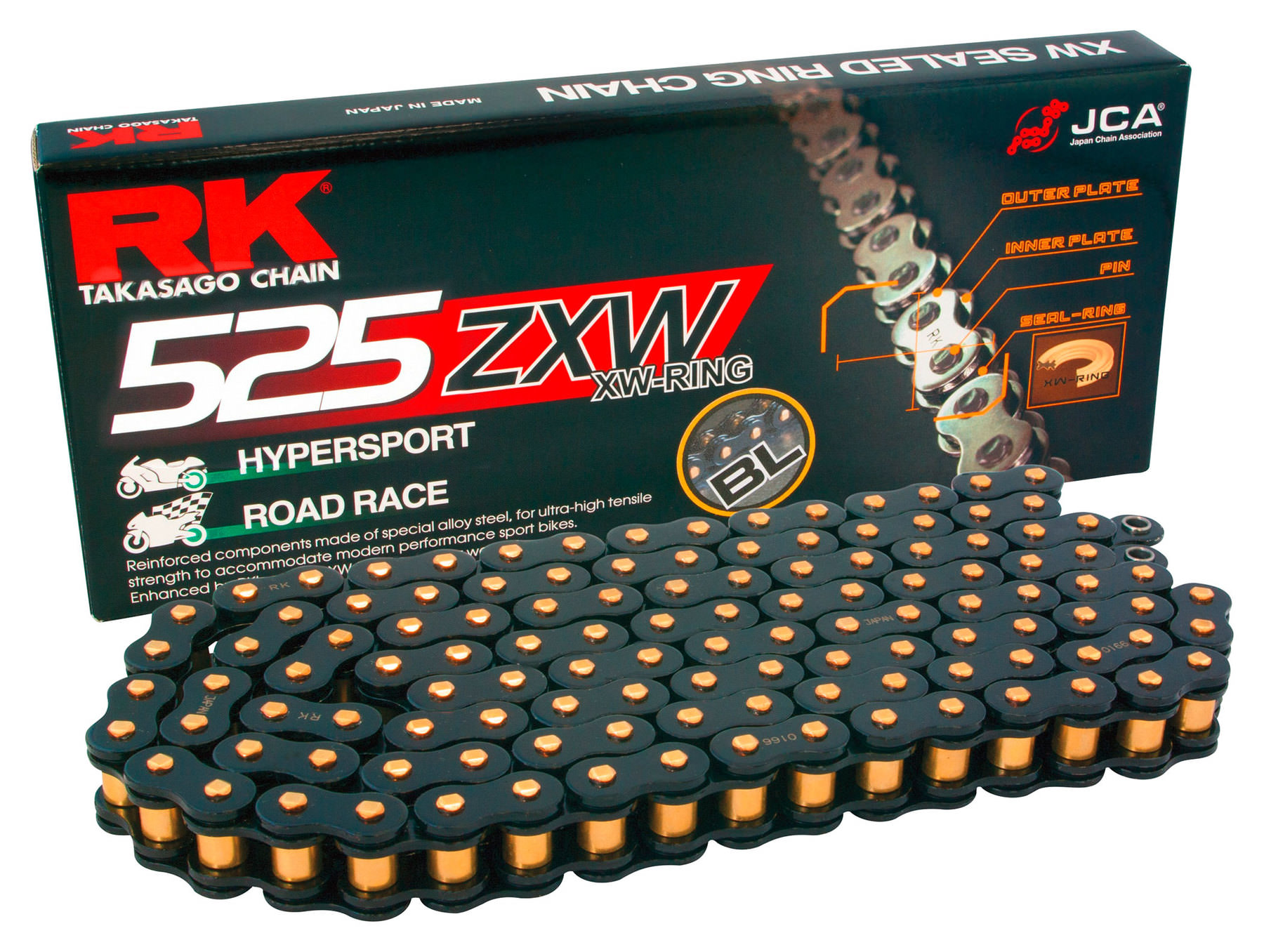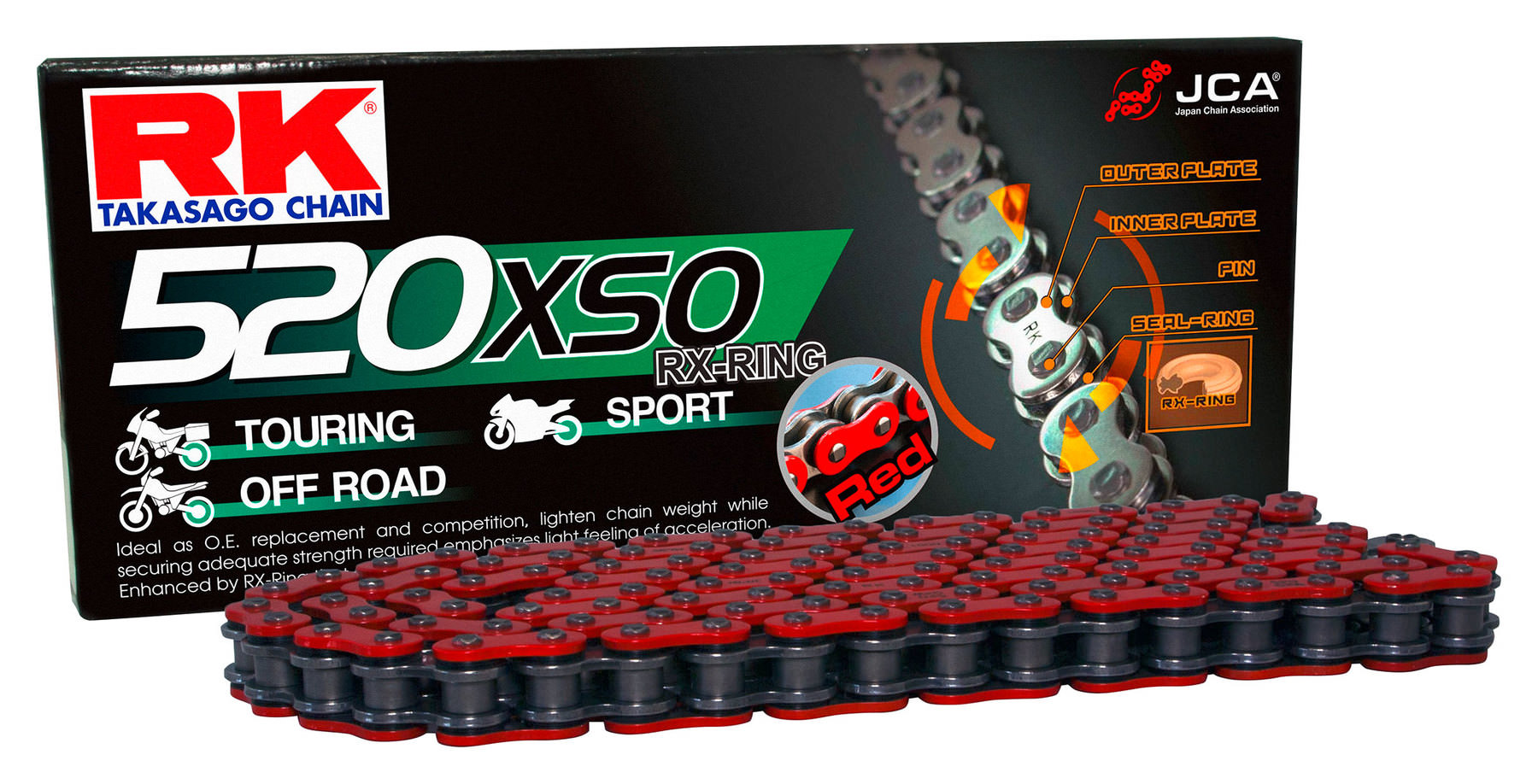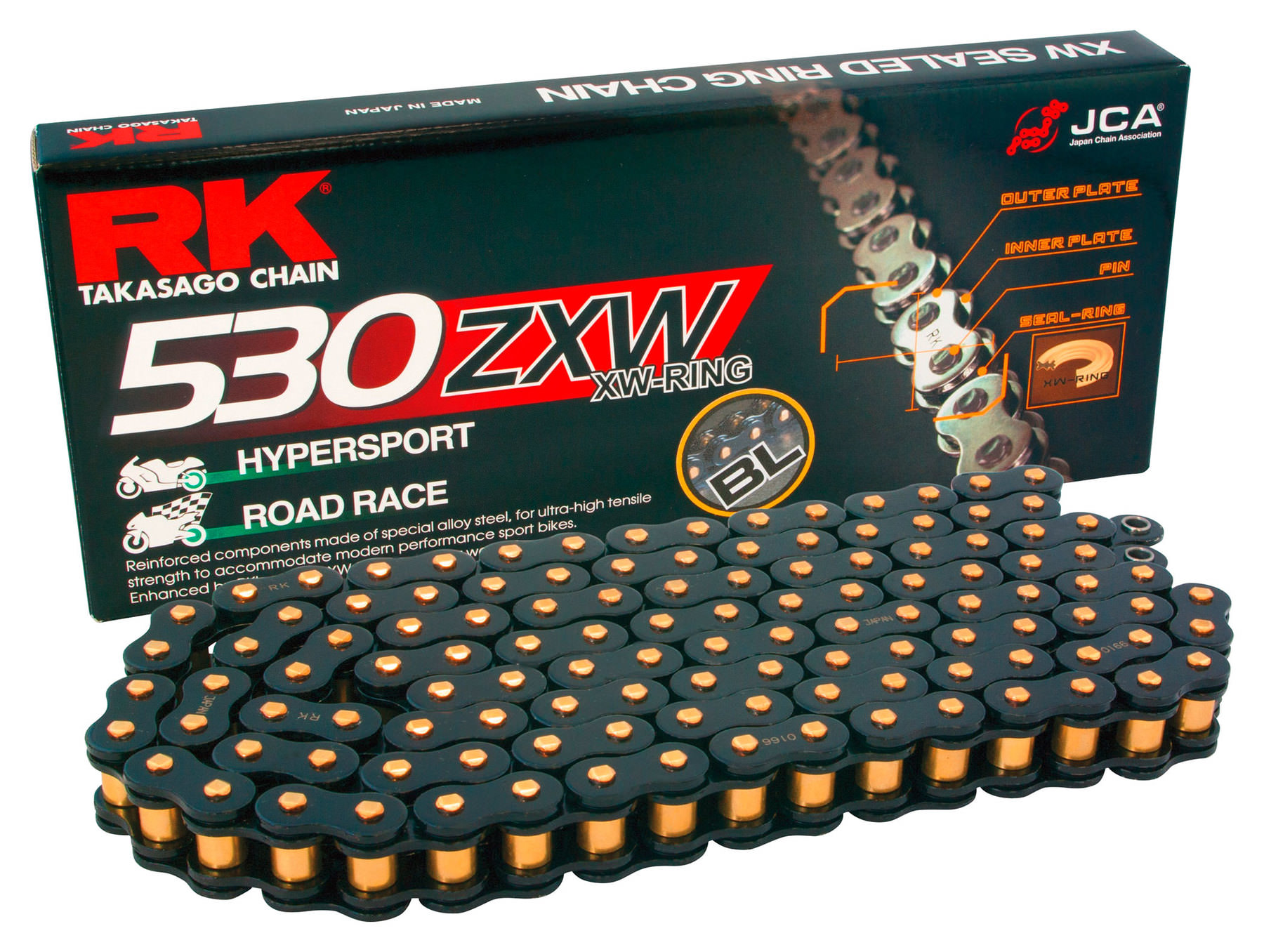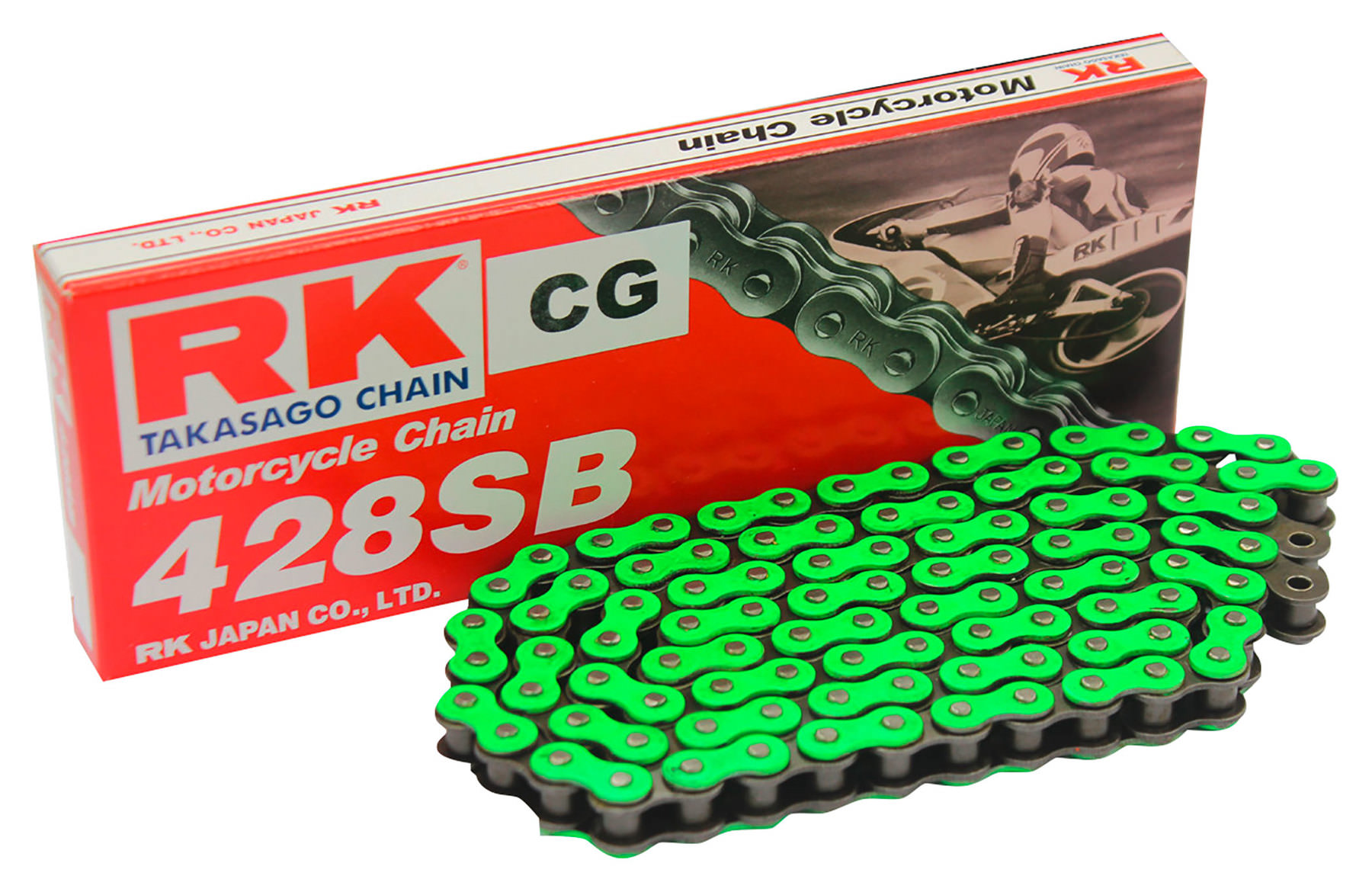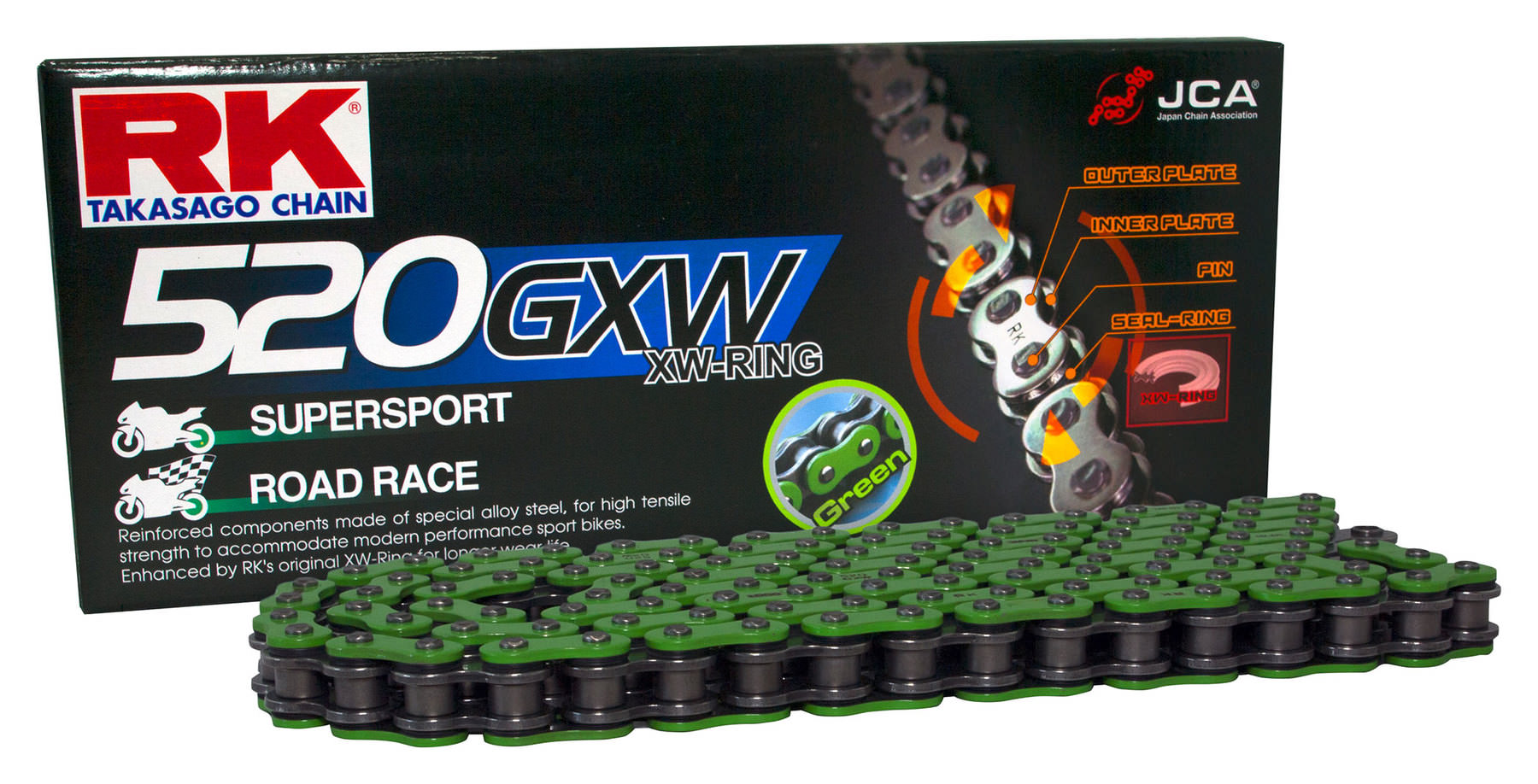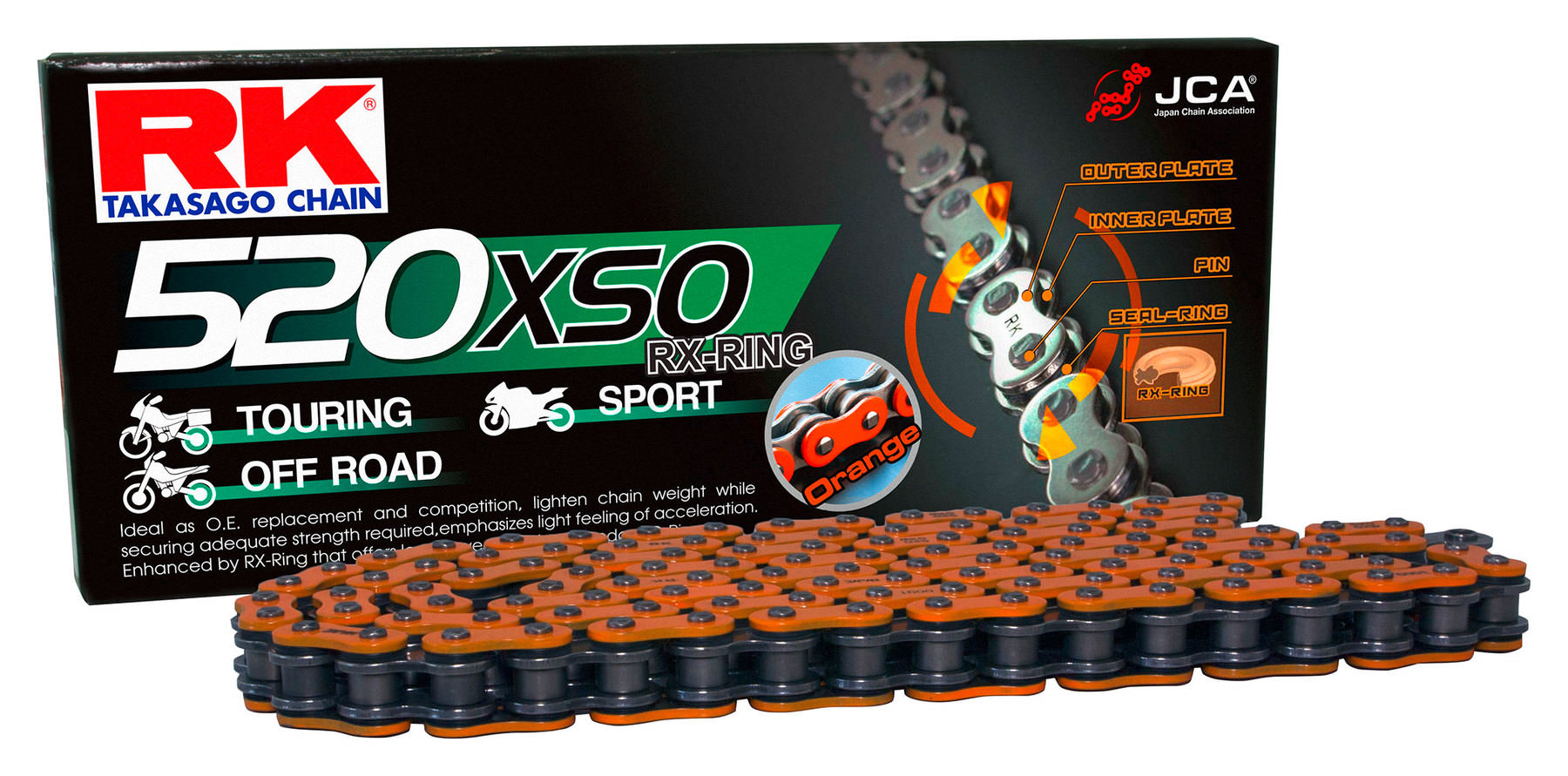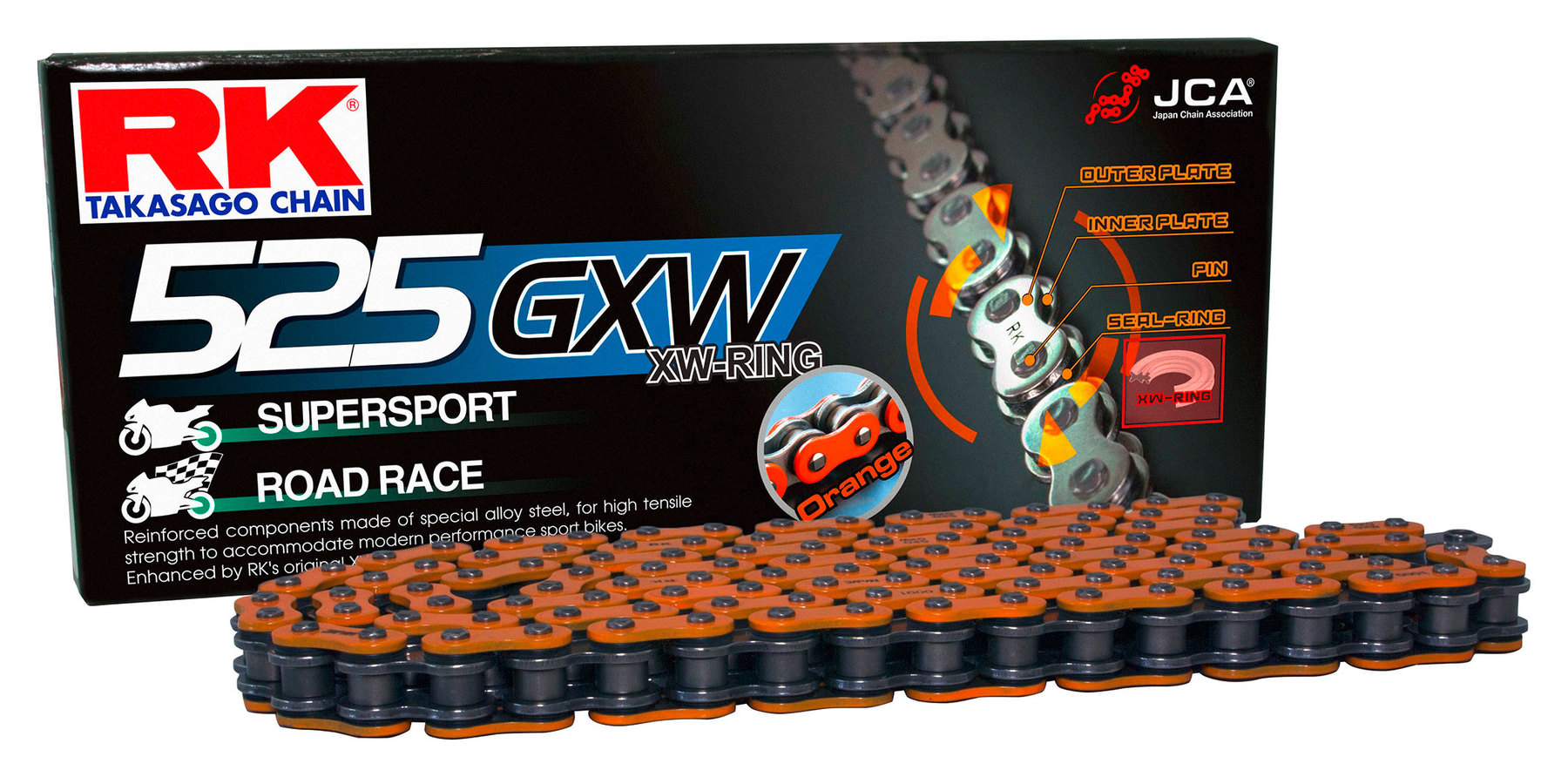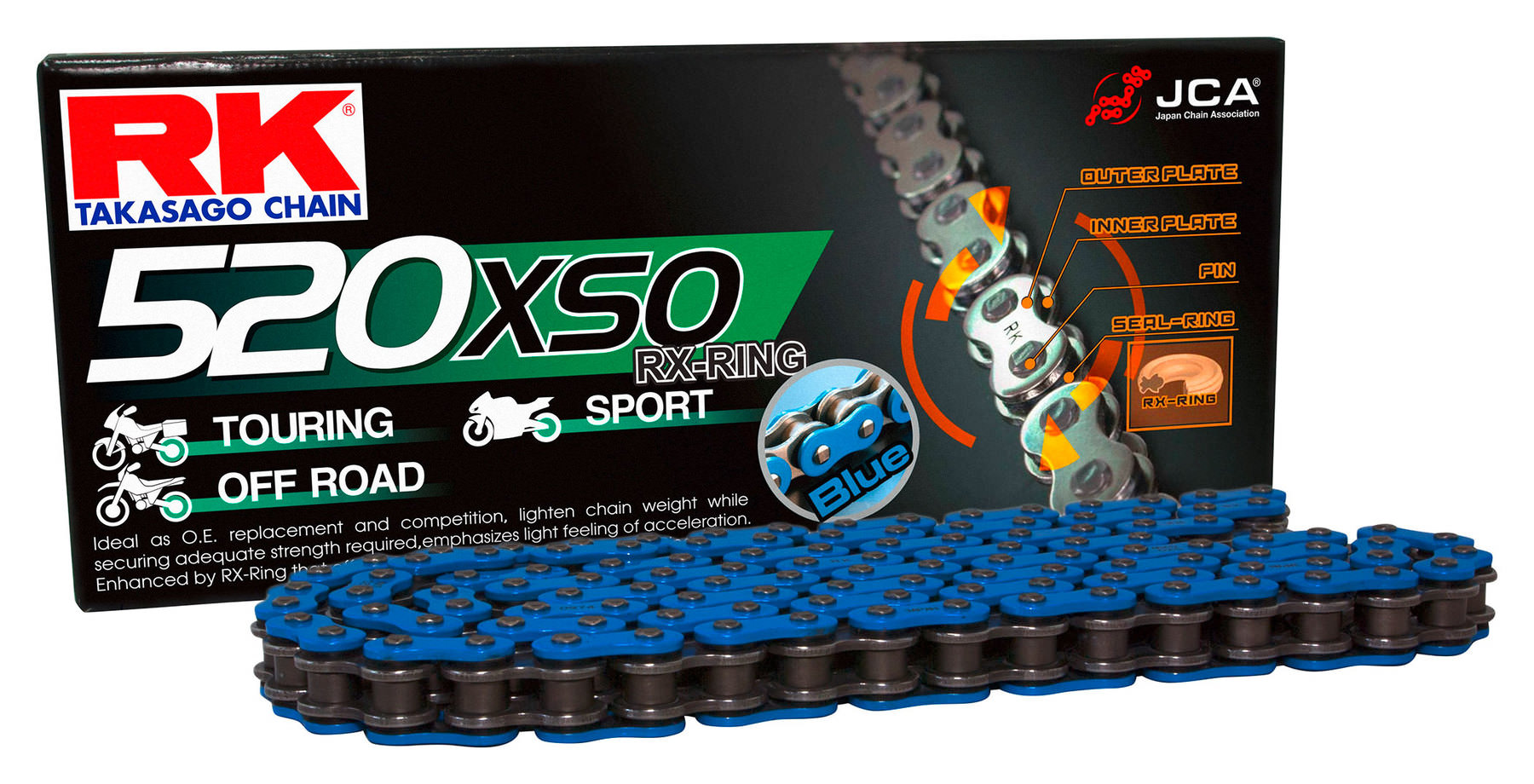 RK chain kit with coloured
Chain, Pinion, Sprocket
You have placed the following items in the shopping basket:
RK chain kit with coloured
Chain, Pinion, Sprocket
When it comes to the drive chain for his Japanese motorcycle, the Japanese rider is fully committed to RK products. With good reason, because RK chains have been original equipment for more than 40 years at all well-known Japanese motorcycle manufacturers. Also in racing, RK is the first choice of many teams. This is true for MotoGP, Motocross or even the Dakar Rally (formerly the Paris-Dakar Rally). For chain sets RK works together with other premium brand manufacturers.


For the coloured RK chain sets, original equipment manufacturer JT Sprockets supplies sprockets and chain wheels in high quality steel.

Depending on the motorcycle model Louis offers you the following RK chain sets:

RK chain set 428: Standard chain without sealing rings

RK chain set 520, 525 and 530 X-ring: four sealing points per chain link. This means that the lubricant cannot escape and that the service life is increased by 30% compared to an O-ring chain.

Whether the chain kit comes with an endless or an open chain, with rivet or clip lock, you will find under the red dot "Important Notes" at the top of the page.

The colour of the sprockets is mostly the same as the original sprockets installed ex factory.

Please note that any rubber rolling noise dampers on the original sprockets are not applicable.
Manufacturer details: RK Kettensätze

RK is the leading manufacturer of drive chains for motorcycles in Japan.
For more than 40 years RK has been supplying all well-known Japanese motorcycle manufacturers as original equipment.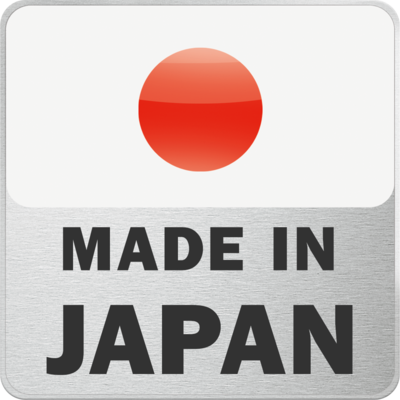 QUALITY MADE IN JAPAN!
This product has been imported from Japan! The latest technology and continuous production monitoring are just two of the factors that ensure you are offered a top-quality product.
The ratings will be available to you again soon.
+400 brands
2-year right of return
Fast delivery
Worldwide shipping