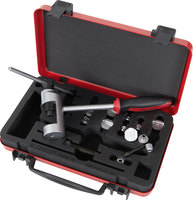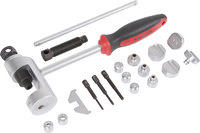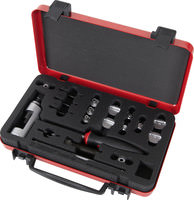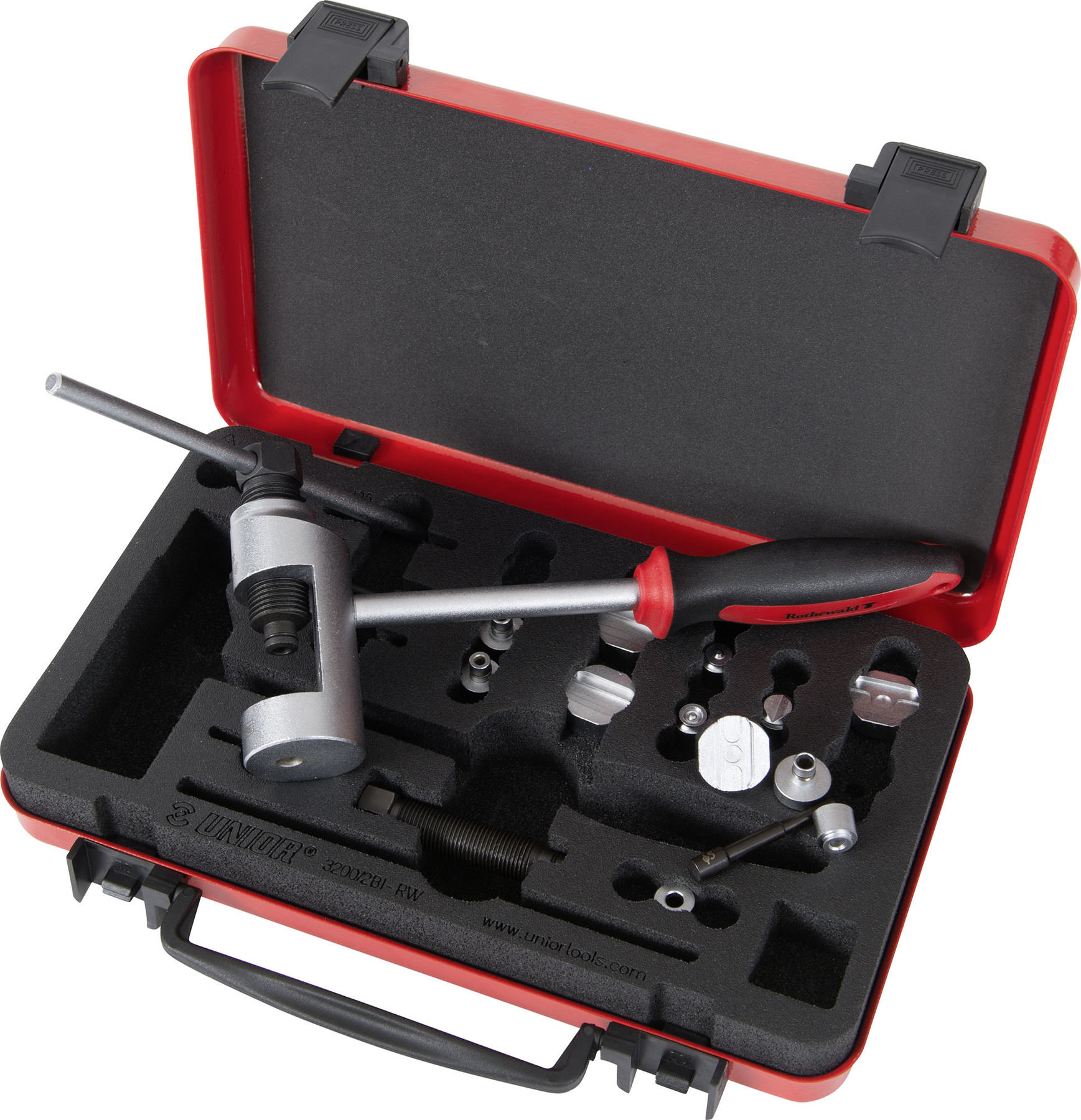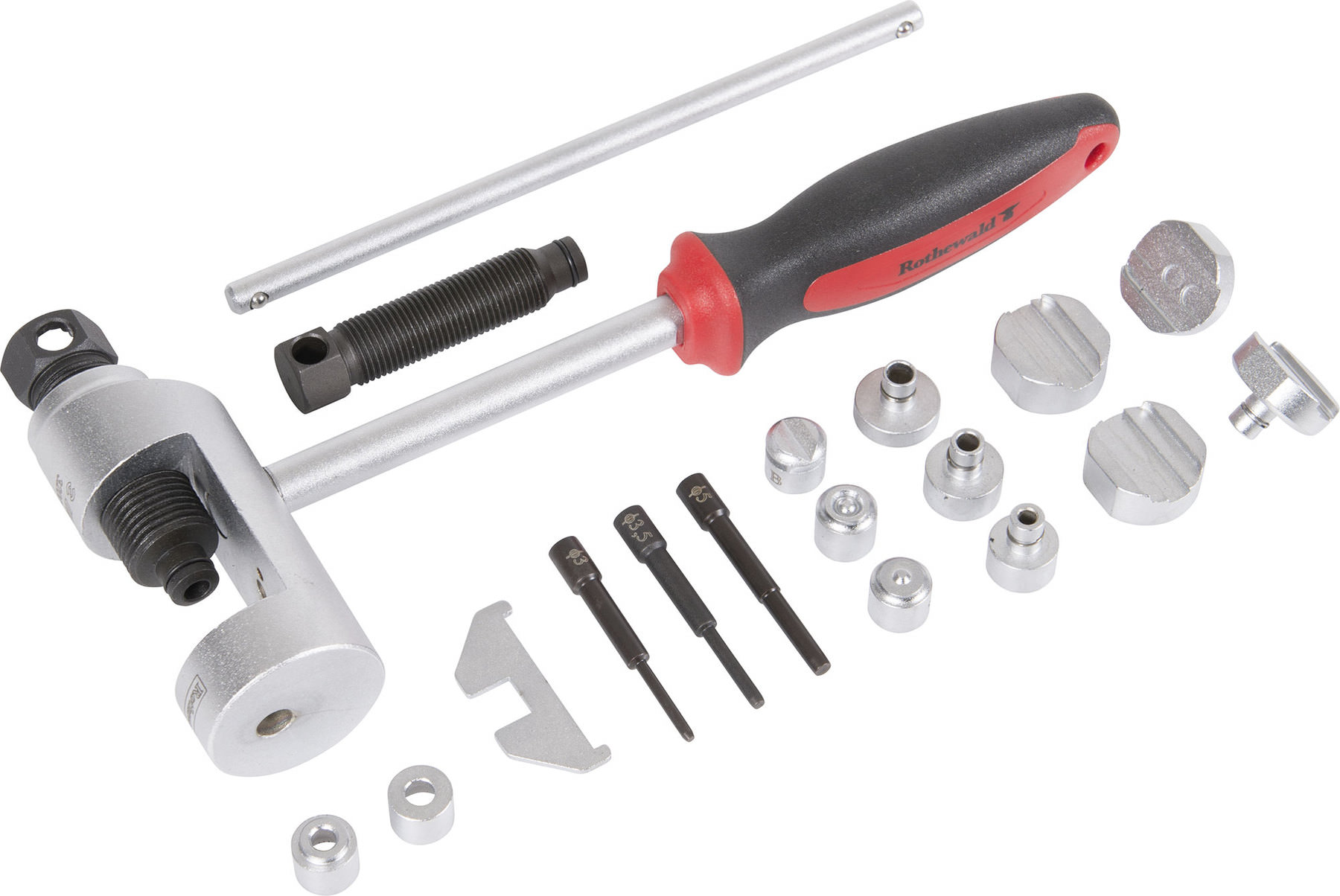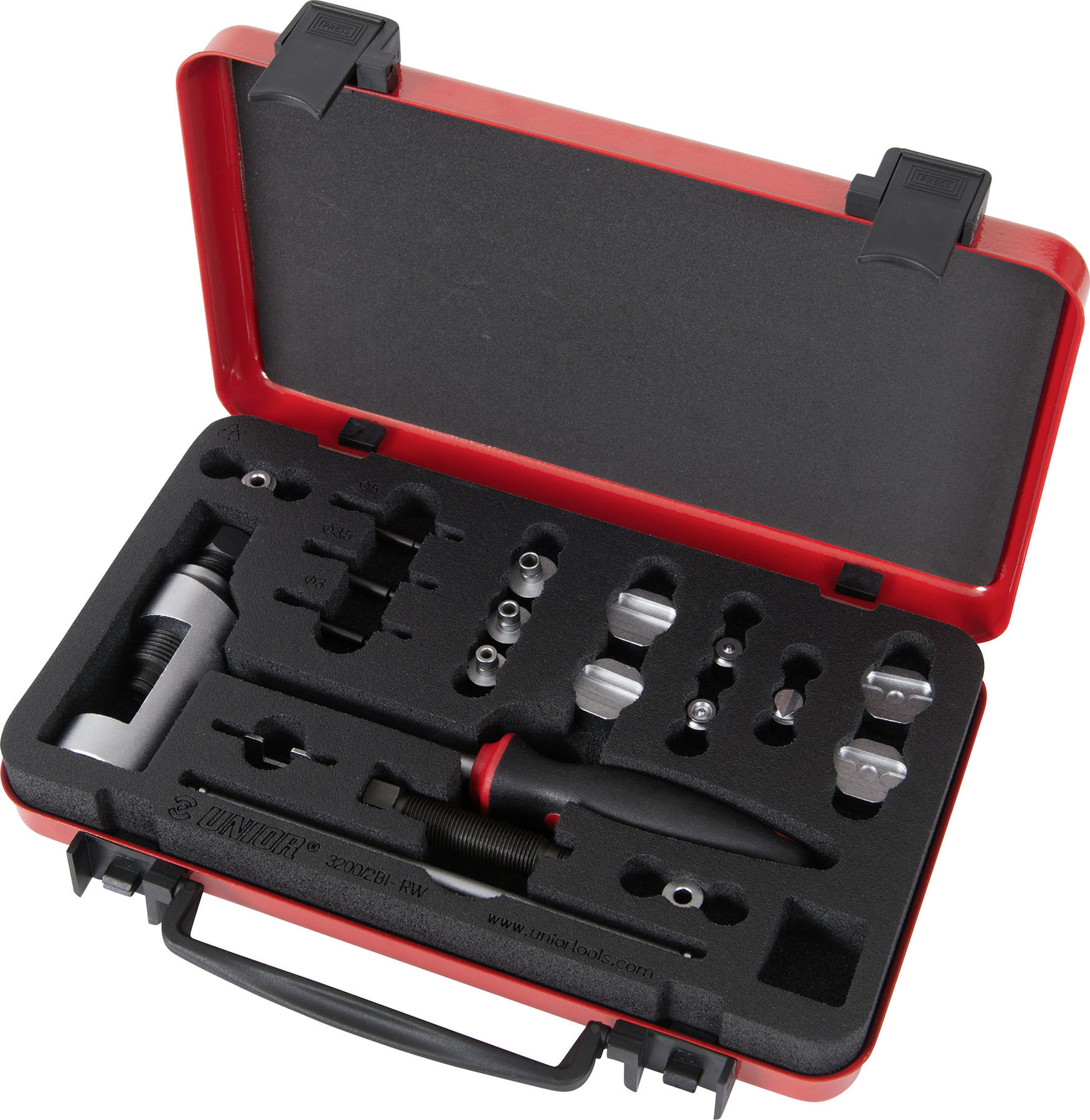 ROTHEWALD CHAIN BREAKER
AND RIVETER
You have placed the following items in the shopping basket:
ROTHEWALD CHAIN BREAKER
AND RIVETER
Need to change your chain? That's a job you can do yourself! With the Rothewald Professional Chain Breaker and Riveter, you can remove your old chain and fit the new one in no time at all. This special tool does a great job on all D.I.D, Regina, RK and Enuma chains. And it will save you an expensive trip to your local motorcycle repair workshop.
Material:

Heat-treated and oil-hardened special tool steel
Chromed finish conforms to EN 12540
Ergonomic, two-component handle
Dimensions of box: 321 x 198 x 54
For use on:

D.I.D 520, 525, 530 and 533 chains
Regina 520, 525 and 530 chains
RK 520, 525, 530 and 533 chains
Enuma 520, 525 and 530 chains
Saito 520, 525 and 530 chains
Compatible with most motorcycle drive chains
Interesting to know:
This chain breaker and riveter is made by UNIOR Hand Tools, who are renowned for extremely strong and durable chain tools.
Manufacturer details: Rothewald

Tools for generations

Working on your motorbike is fun. But only if you have the right tools. There's nothing more frustrating than a rounded-off screw head on your machine. DIY mechanics who would like to avoid such mishaps, should choose tools from Rothewald. As soon as you pick up a Rothewald tool, you can feel that the firm's slogan "Tools for generations" is meant to be taken seriously. From socket set to synchroniser, or from motorcycle hoist to pair of gloves, you need look no further than Rothewald to find everything that makes a well-equipped workshop. It's good to know you can rely on your tools 100%.
The ratings will be available to you again soon.
+400 brands
2-year right of return
Fast delivery
Worldwide shipping