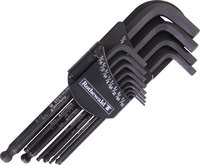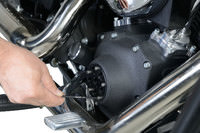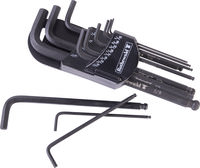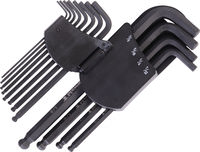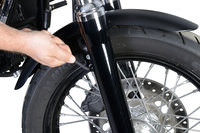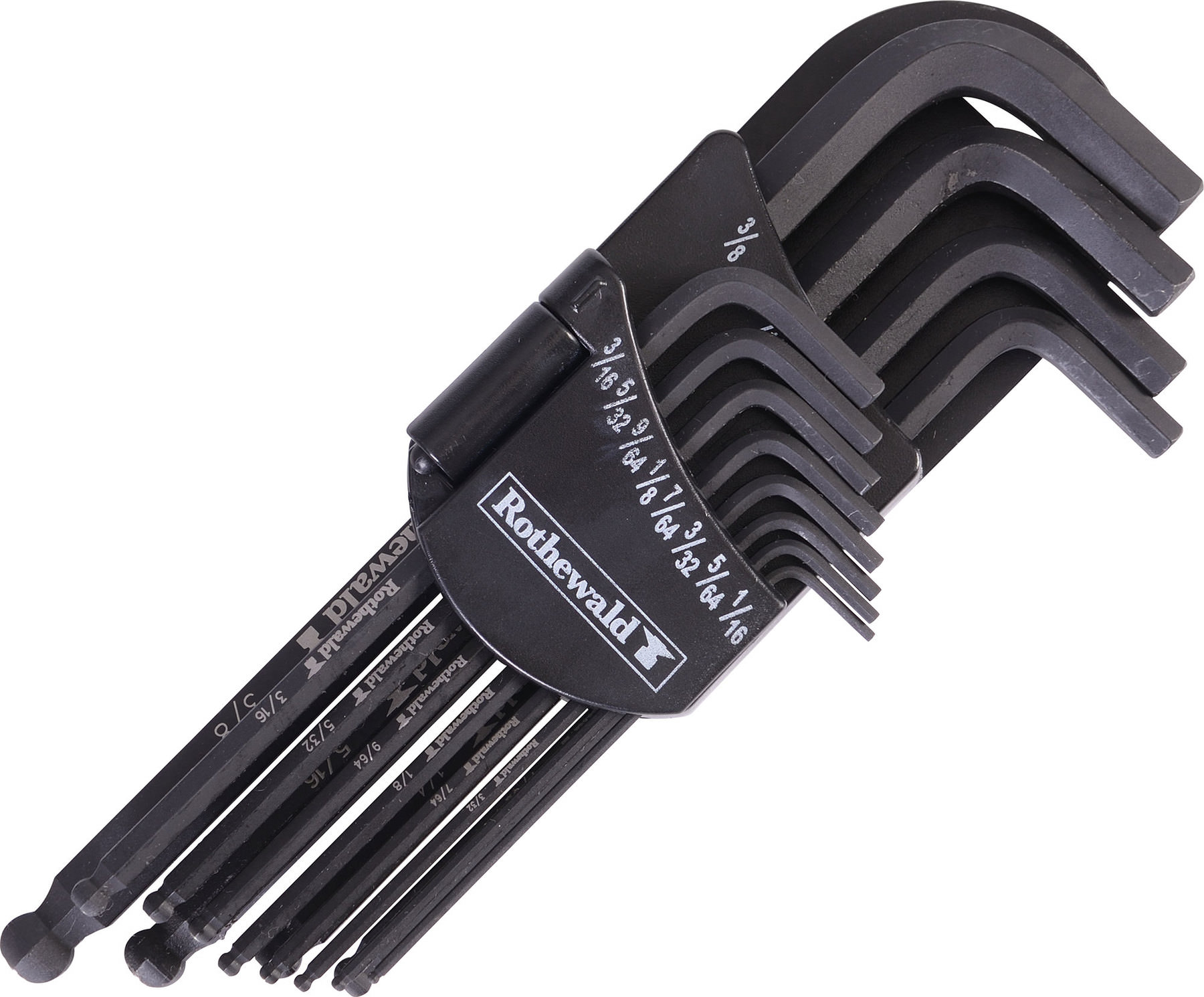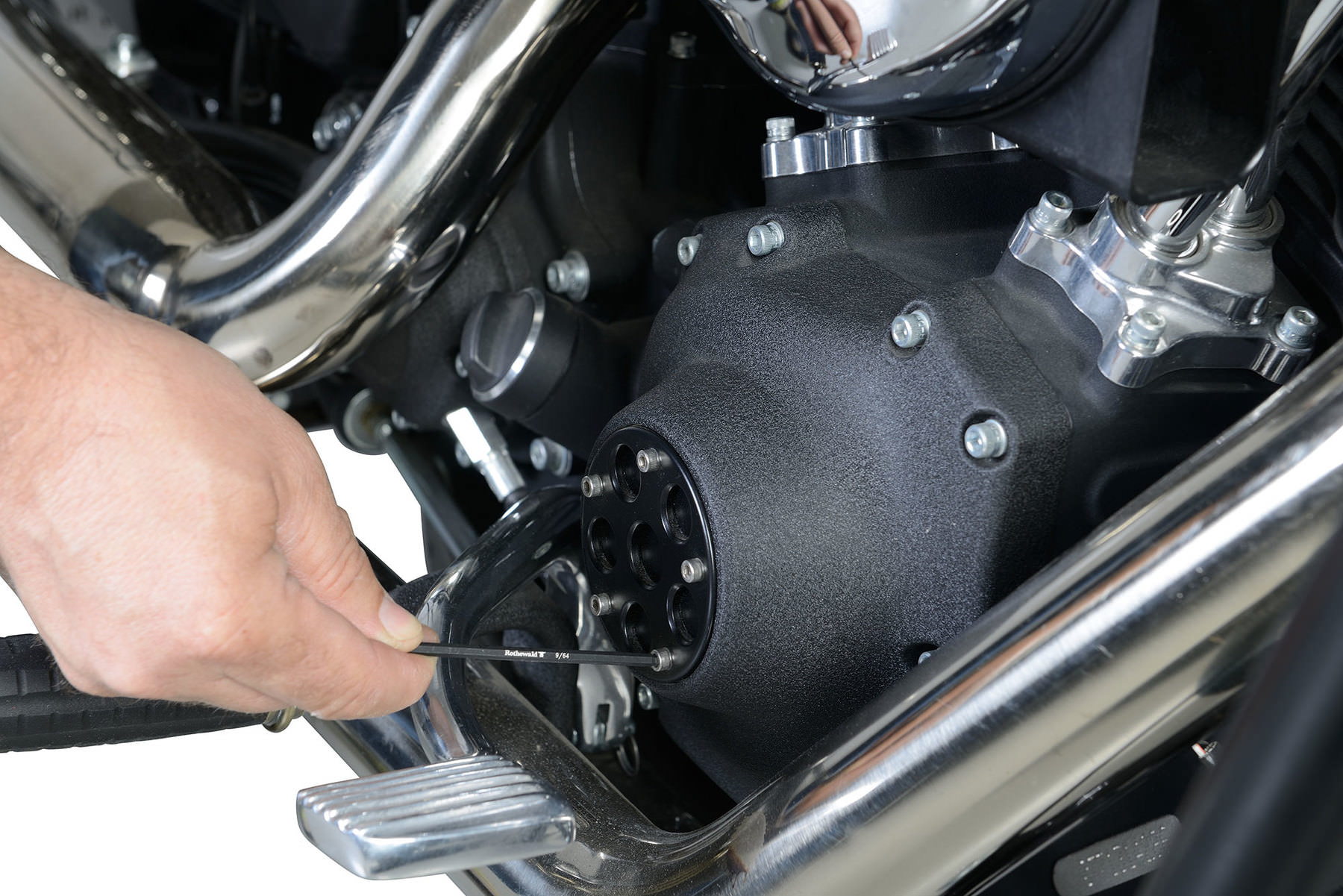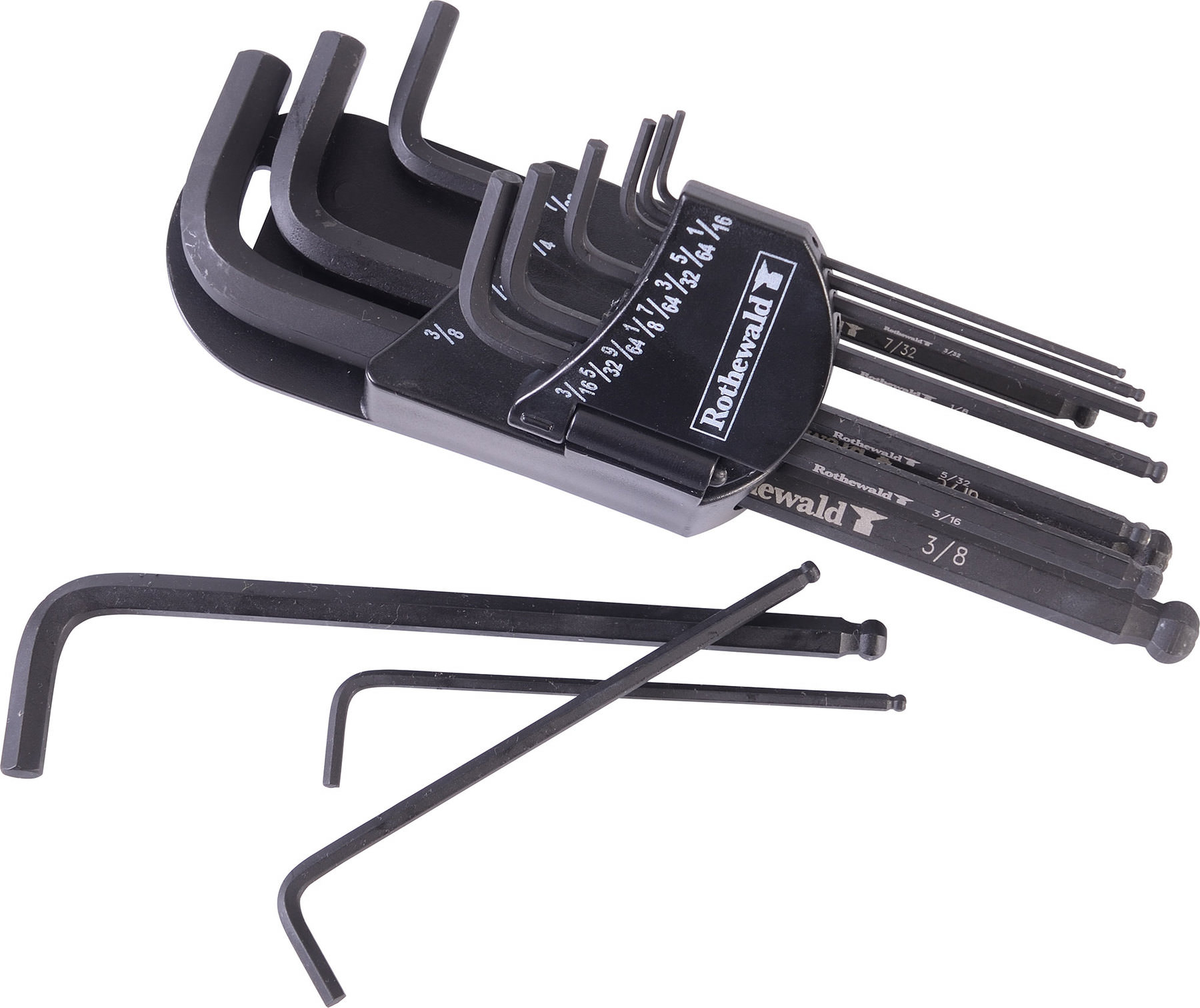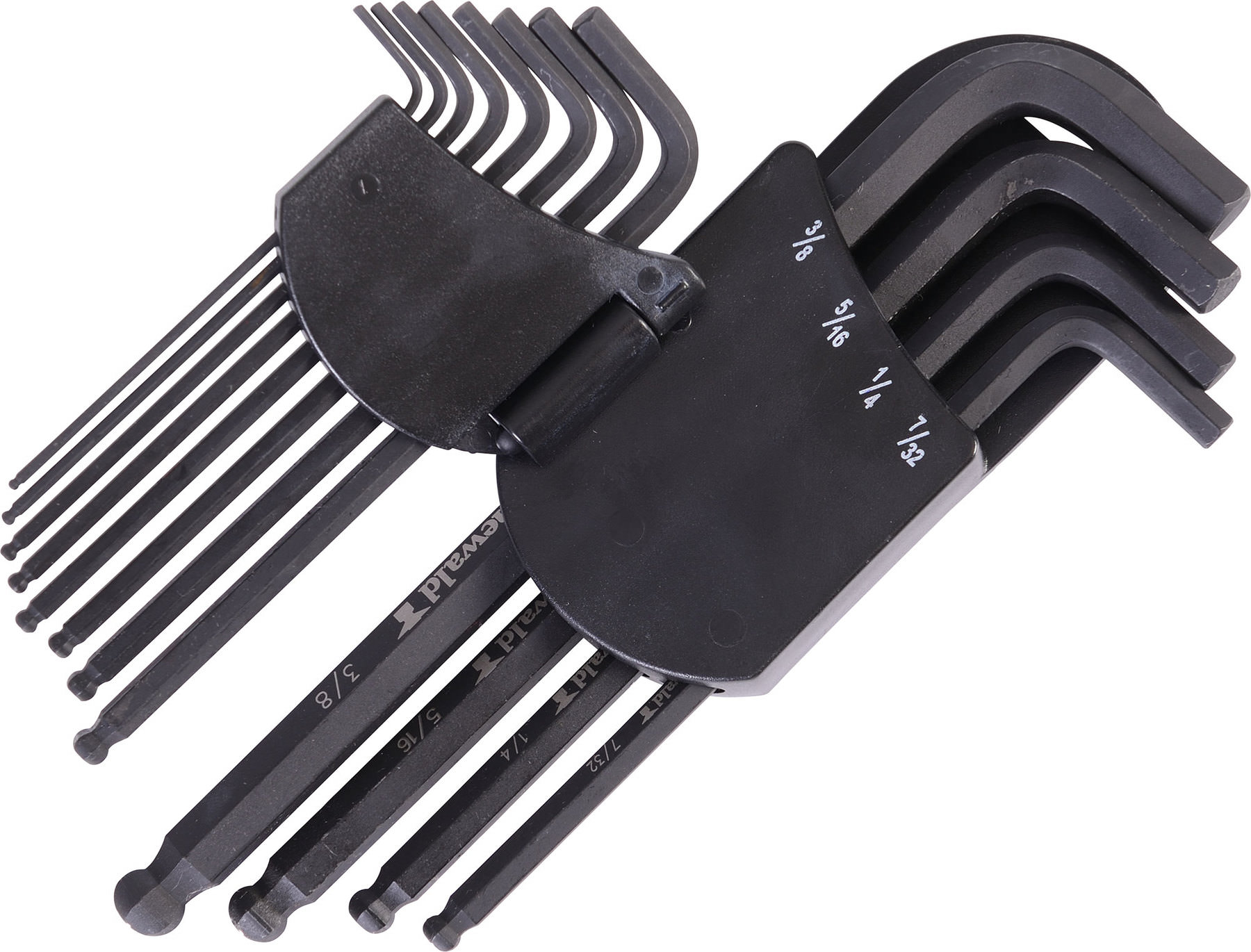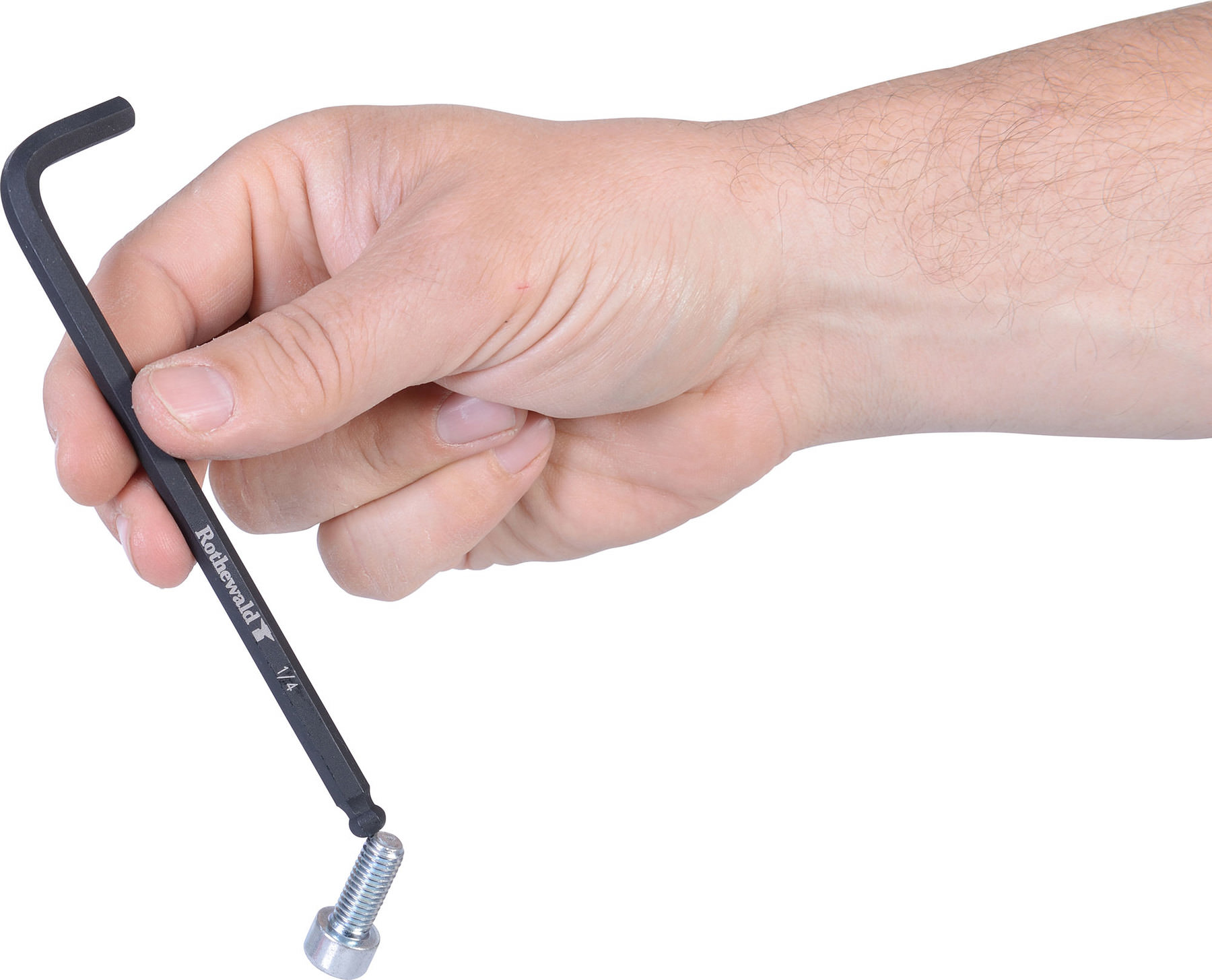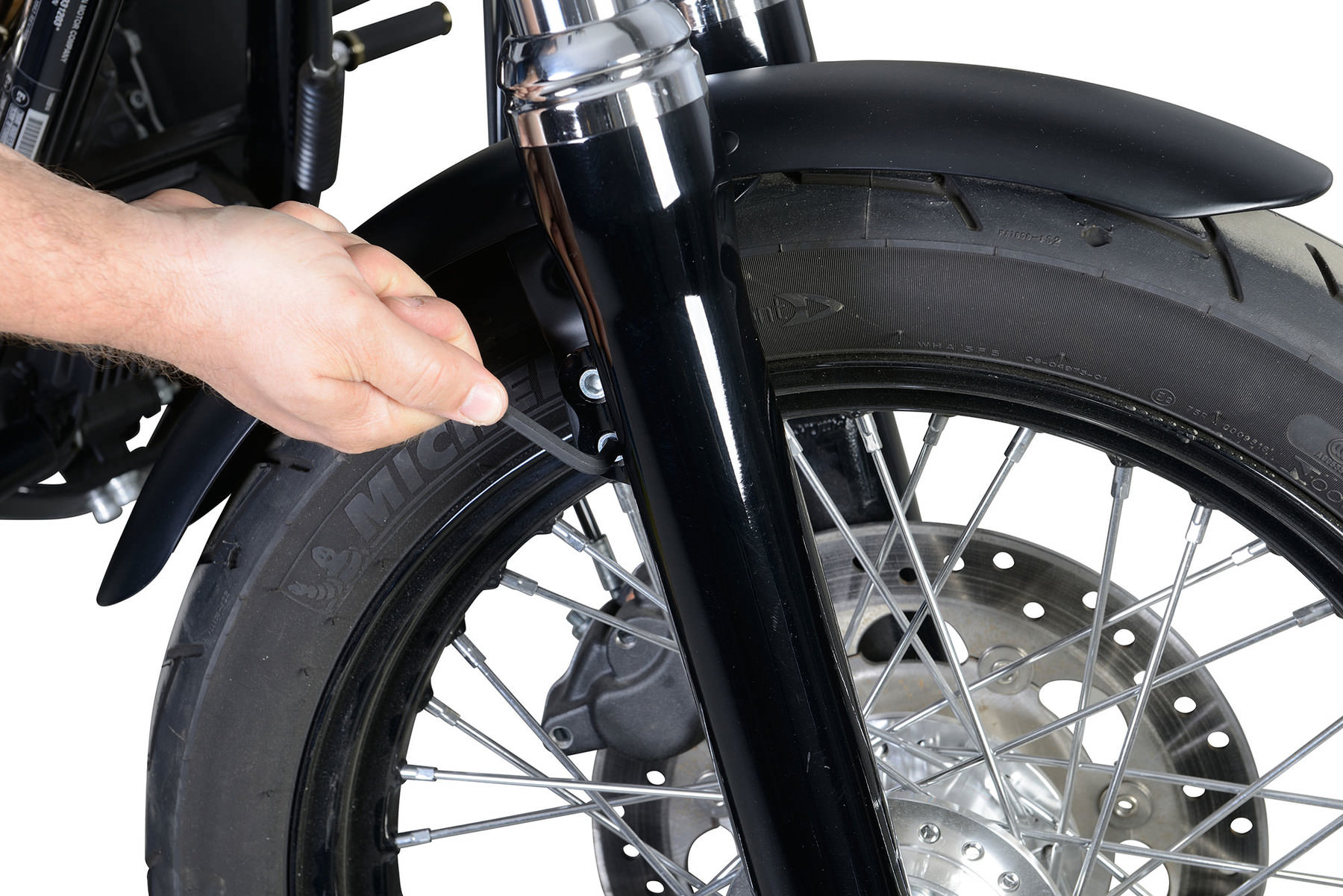 ROTHEWALD HEXAGON KEYS,
IMPERIAL, 12-PC
You have placed the following items in the shopping basket:
ROTHEWALD HEXAGON KEYS,
IMPERIAL, 12-PC
Wonderful! The 12-piece, imperial hexagon key set from Rothewald. All sizes from1/16 to 3/8 inch mean that you have all standard imperial hexagon socket screws covered. This set is exactly what's needed for owners of older English motorcycles or Harley-Davidson bikes. The 12 high-quality hexagon keys are made of chrome vanadium steel with a burnished finish, and they fit perfectly in the hand.
The length of these hex keys is designed for optimal leverage. They are all magnetic for holding the screw securely, and the long arm has a ball end which allows the key to be used at an angle of up to 30°. Ideal for use wherever access is restricted.
Supplied in a handy fold-out holder with belt clip.
Sizes: 1/16, 5/64, 3/32, 7/64, 1/8, 9/64, 5/32, 3/16, 7/32, 1/4, 5/16, 3/8 inch
Manufacturer details: Rothewald

Tools for generations

Working on your motorbike is fun. But only if you have the right tools. There's nothing more frustrating than a rounded-off screw head on your machine. DIY mechanics who would like to avoid such mishaps, should choose tools from Rothewald. As soon as you pick up a Rothewald tool, you can feel that the firm's slogan "Tools for generations" is meant to be taken seriously. From socket set to synchroniser, or from motorcycle hoist to pair of gloves, you need look no further than Rothewald to find everything that makes a well-equipped workshop. It's good to know you can rely on your tools 100%.
The ratings will be available to you again soon.
+400 brands
2-year right of return
Fast delivery
Worldwide shipping