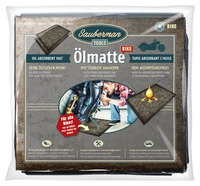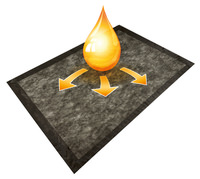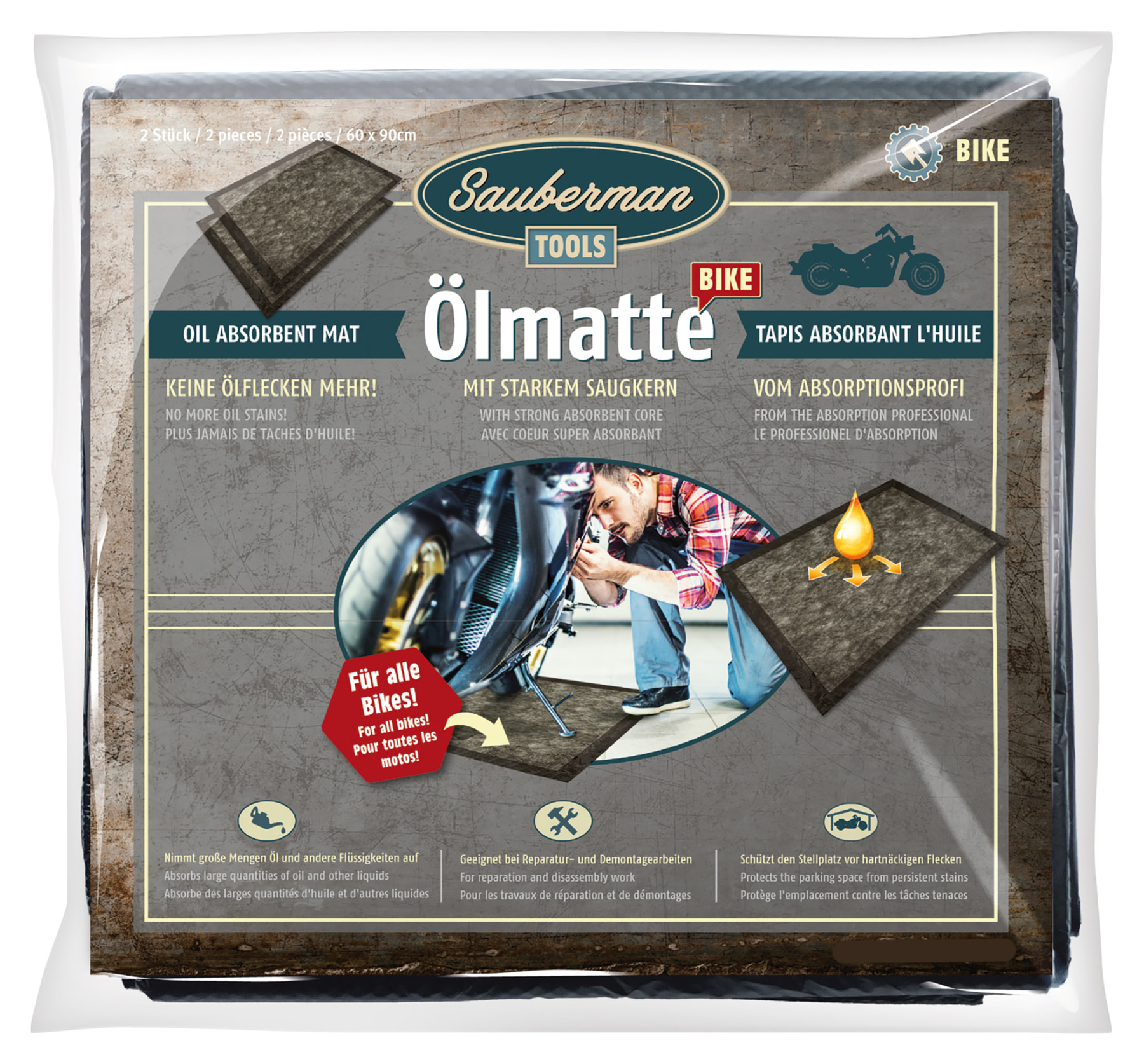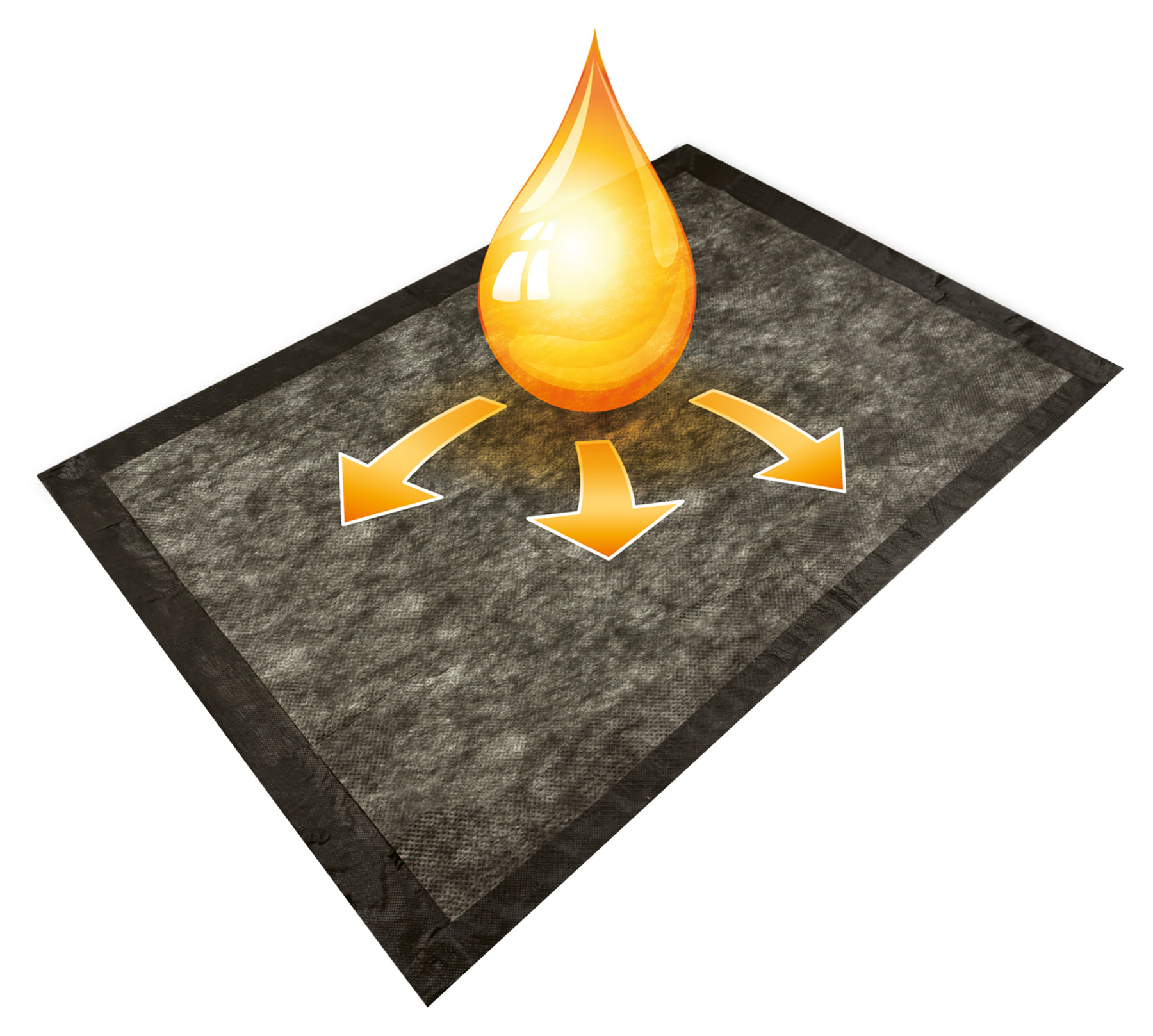 SAUBERMAN OILMAT SET OF 2
SAUBERMAN OILMAT SET OF 2
SAUBERMAN OILMAT SET OF 2
BLACK, 600X900MM
You have placed the following items in the shopping basket:
SAUBERMAN OILMAT SET OF 2
BLACK, 600X900MM
What happens quickly and you get a long time out of it? An oil stain in the middle of the garage or workshop floor. All it takes is a little inattention. Maybe during an oil change. The beautiful overall picture of your "mechanic's paradise" is already ruined. A Sauberman oil mat in the size 600 x 900 mm helps here. It is highly absorbent and absorbs engine oil, gear oil, brake oil, coolant and other fluids immediately. The underside of each Sauberman oil collection mat does not allow any liquids to pass through. The floor remains clean and there is no need for tedious cleaning. This is how a Saubermann mat protects the floor and the environment. By the way: due to the extremely small packing size of 220 x 220 x 40 mm, the 2-piece oil mat set is also suitable for travelling.
highly absorbent
dense underside
dimensions: 600 x 900 mm
2 pieces in a set
Scope of delivery:
2 x Sauberman oil mat, each 600 x 900 mm