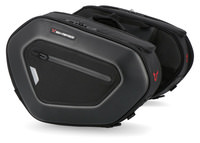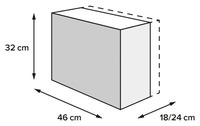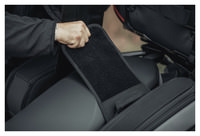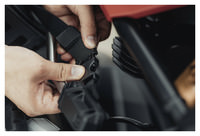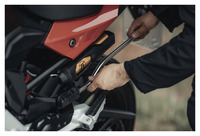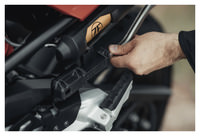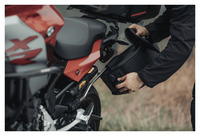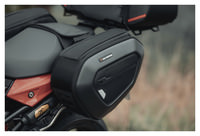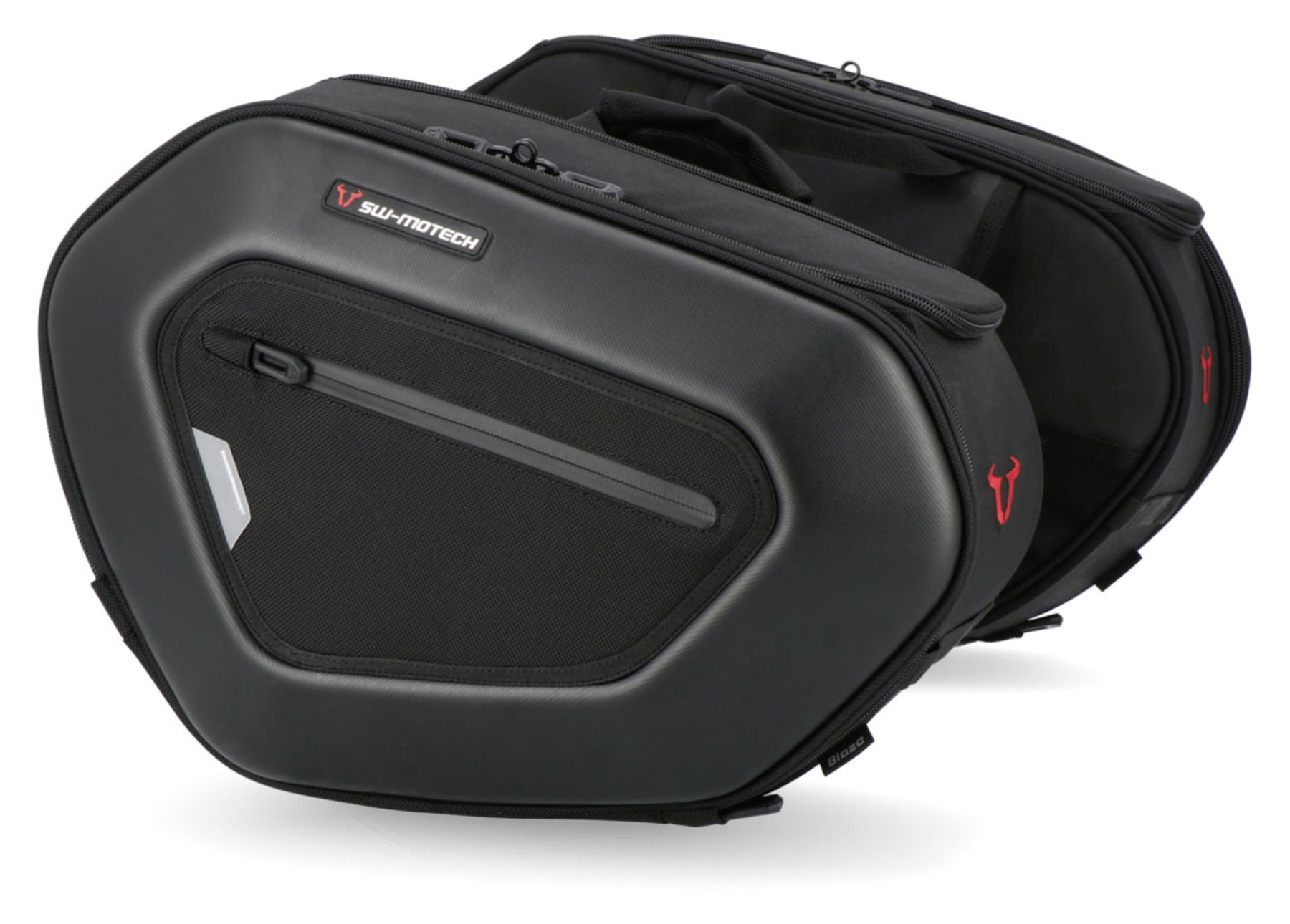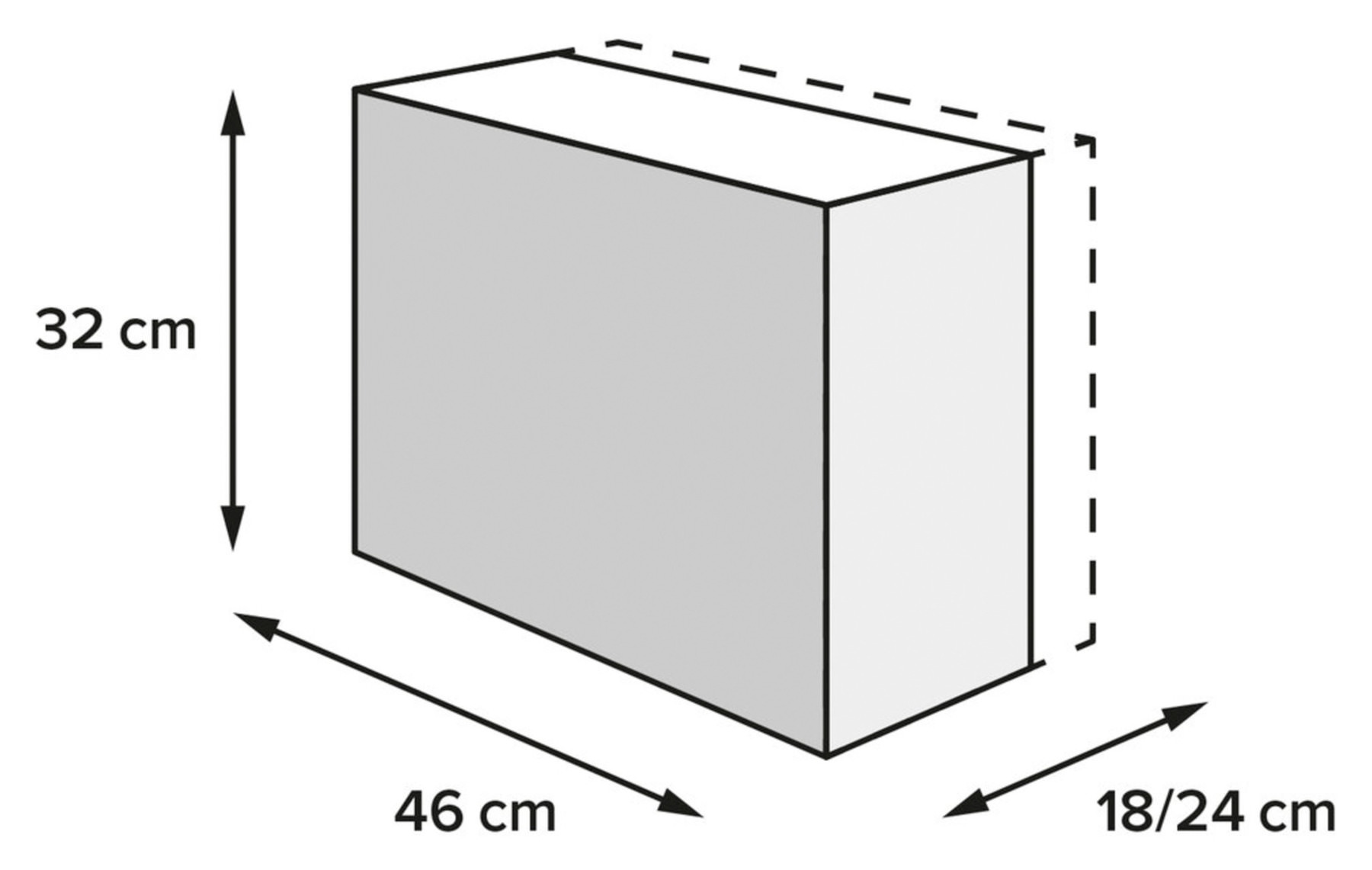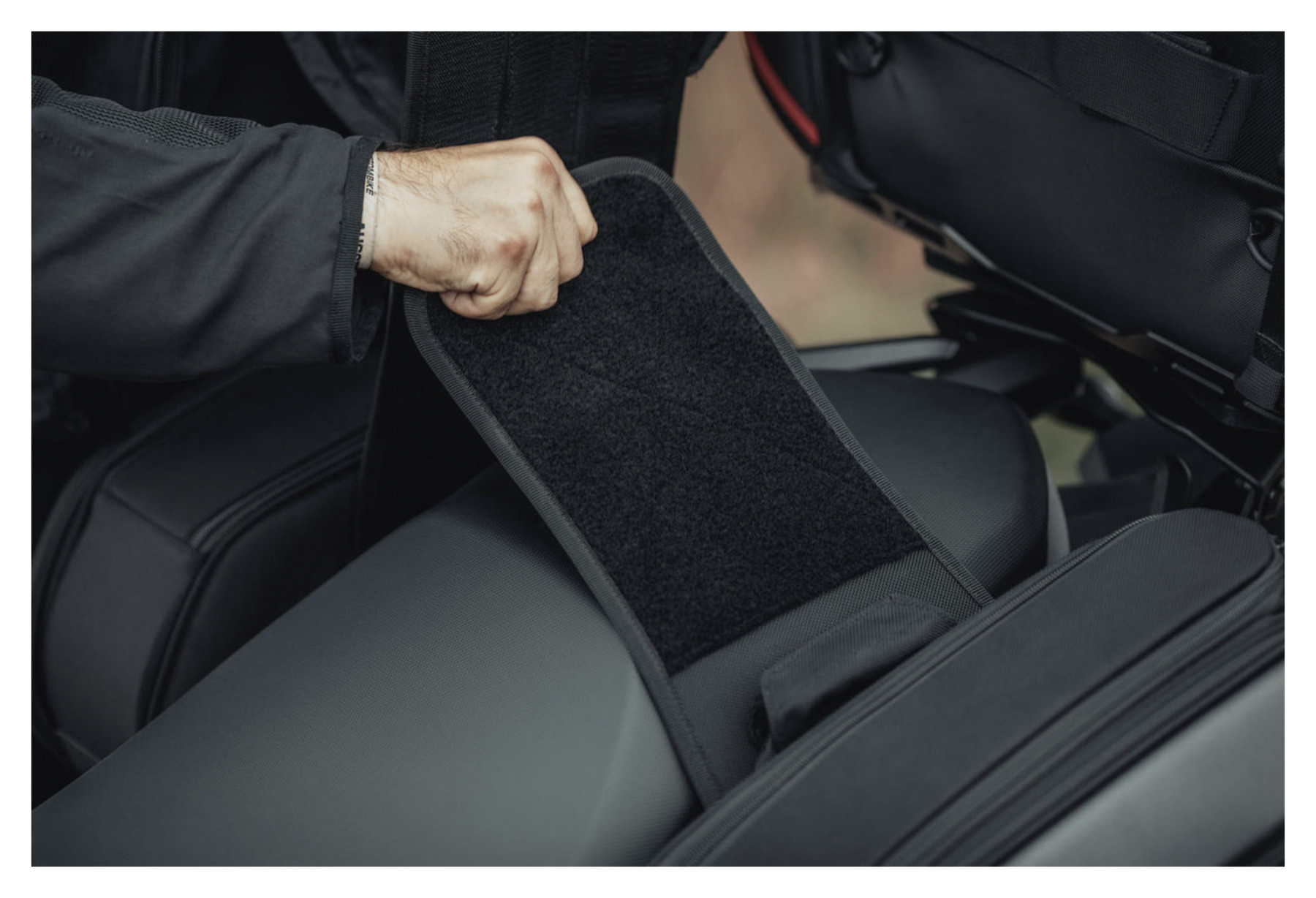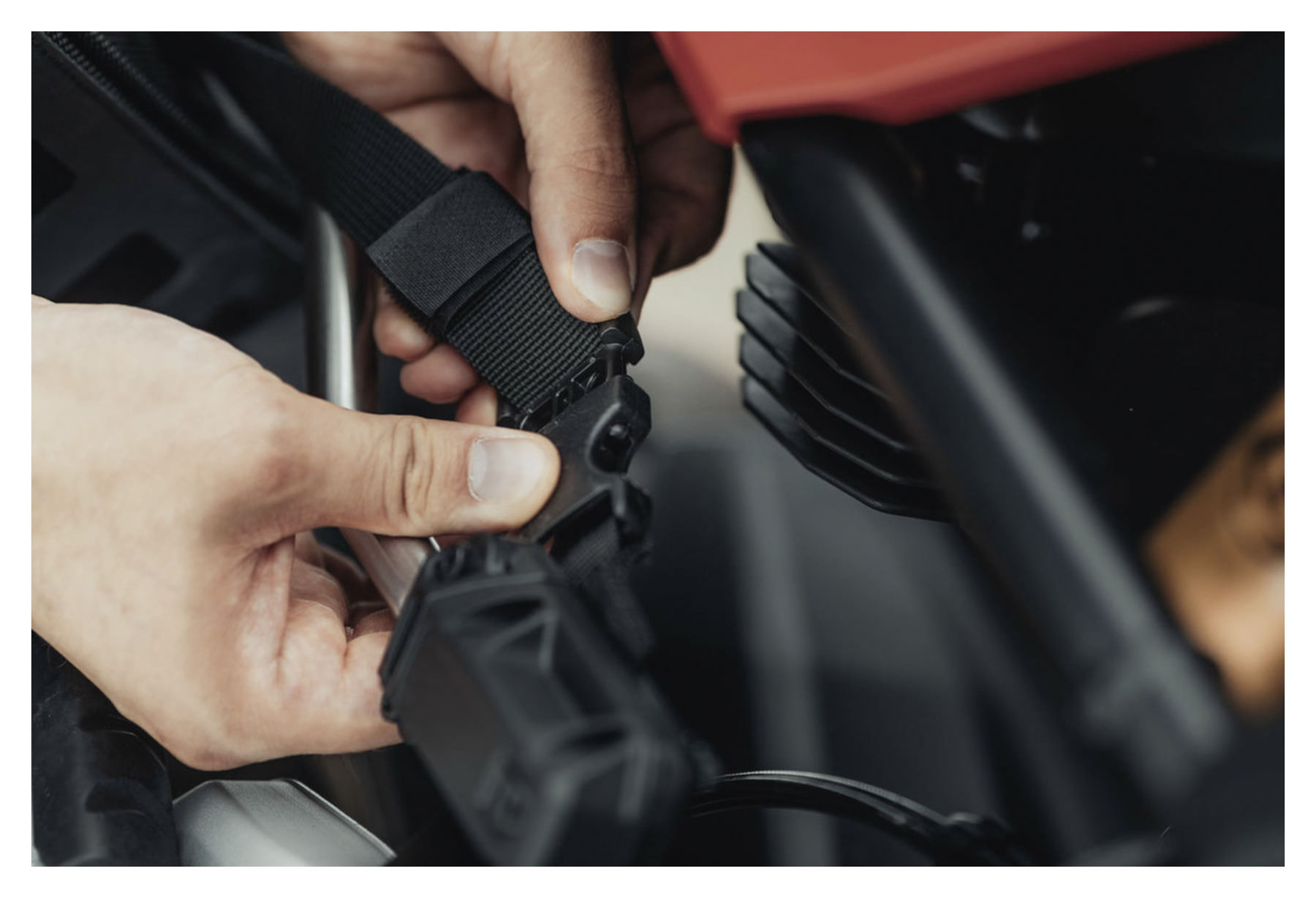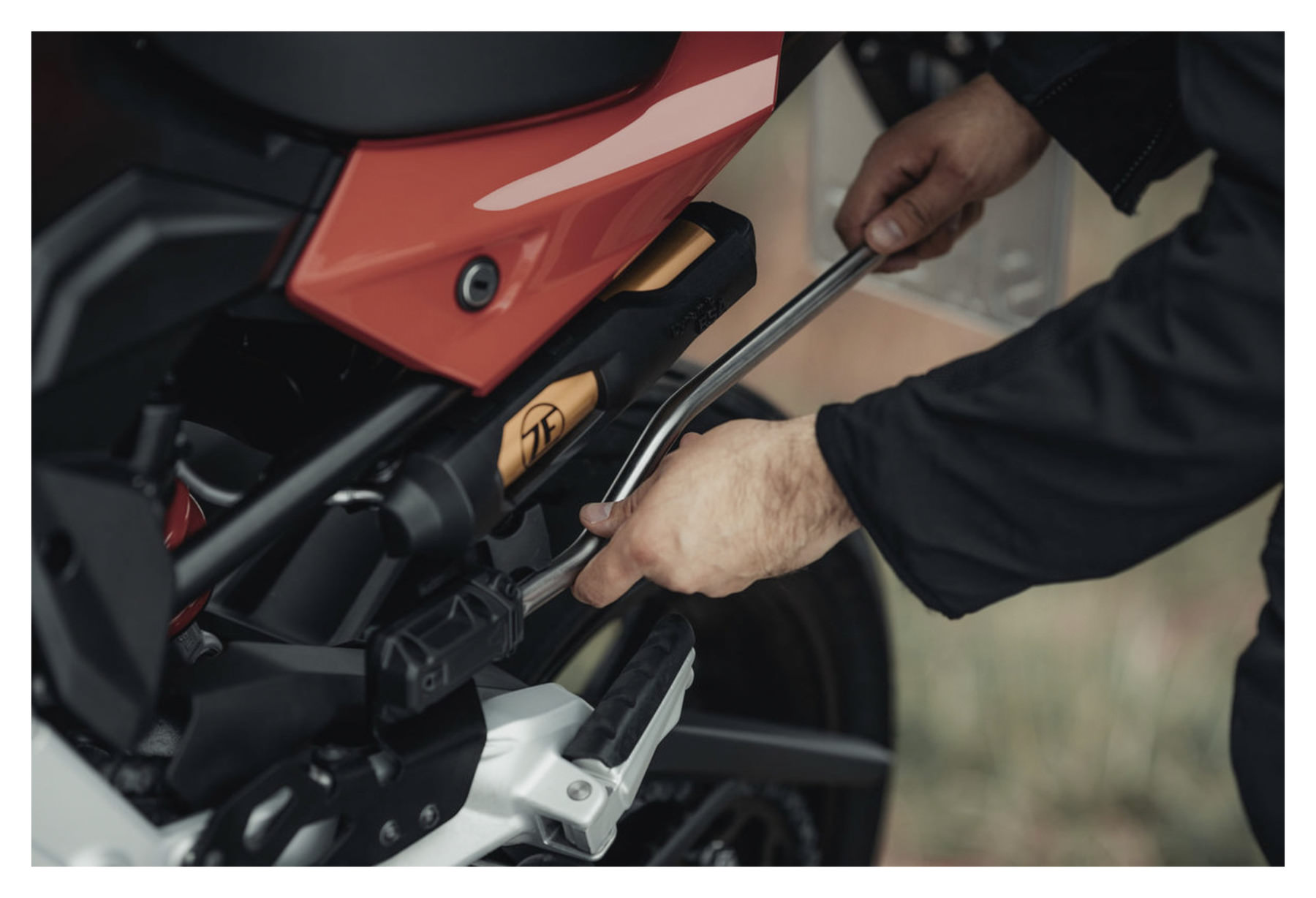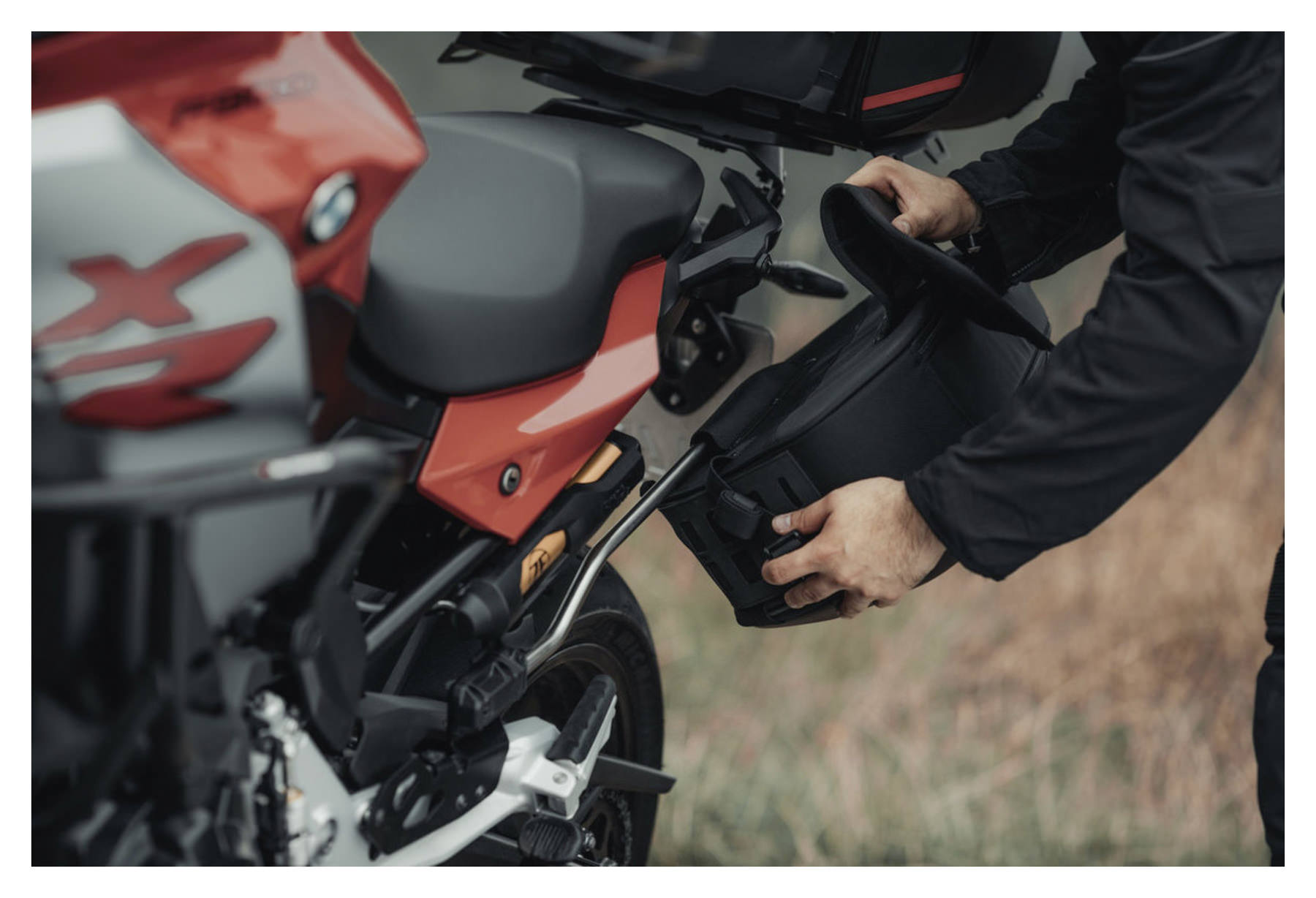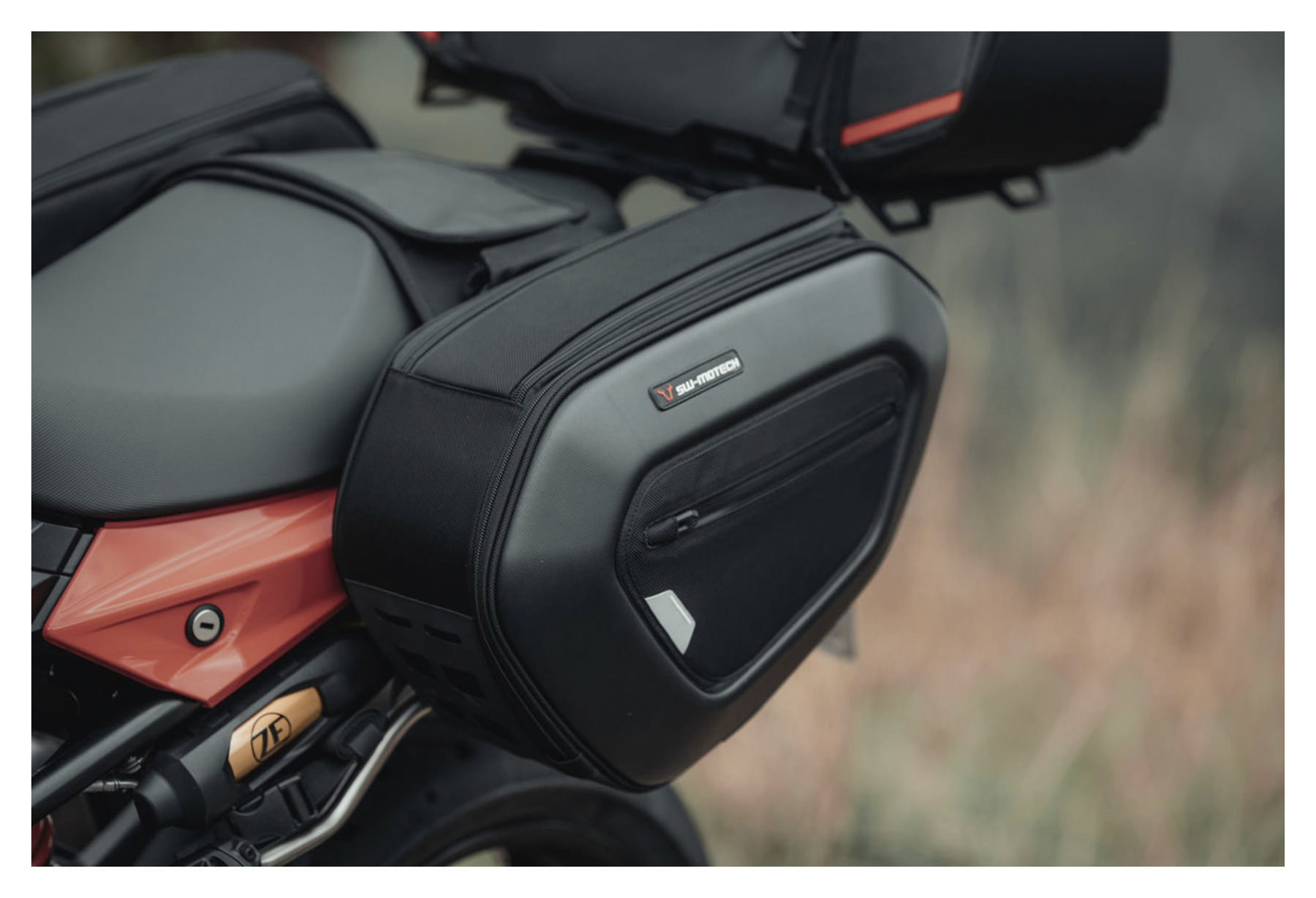 PRO BLAZE H SADDLEB. SET
BLK GSX1300R HAYABUSA 08-
You have placed the following items in the shopping basket:
PRO BLAZE H SADDLEB. SET
BLK GSX1300R HAYABUSA 08-
SW-Motech has brought out a new, improved version of the popular *BLAZE* soft luggage saddlebags for sporty motorcycles. They were impressive before, with their sporty look, light weight and ingenious fastening system with special spacer bracket (1) but now they also come with side walls made of shape-retaining laminated EVA material plus a MOLLE system made of sturdy Hypalon material. So now you can conveniently attach auxiliary bags to the front. On top of that, SW-Motech has coated the upper side of the hook-and-loop strap with non-slip material to ensure a secure hold on the pillion seat.
Fastening: with removable *BLAZE* spacer bracket
Expansion zipper
Two waterproof inner bags included
Paint protection film included
Reflective trim
Main bag is loaded from the top
Zippered outside pocket
Practical carry handles
Total weight: 5.1 kg
Total capacity: 40 l
What's included
2 PRO BLAZE H saddlebags
2 BLAZE spacer bracket
2 waterproof inner bags
1 paint protection film
Installation instructions
Fittings
(1) When you're on the move without luggage, you can remove the spacer brackets in an instant, leaving only inconspicuous mounts on the bike.
List of compatible motorcycles
Manufacturer details: SW-Motech

Engineering for motorbikes

SW-MOTECH stands for competence in the development and production of practical solutions in the areas of luggage systems, navigation, ergonomics and safety - all perfectly designed to meet your riding needs. These products stand out thanks to their distinct look, constant high performance, patented technologies and elaborate innovations. Quality, durability and precision are of utmost importance. SW-MOTECH is the ideal companion for every adventure, no matter whether you are on the way to work, on a weekend tour or around globe.
Write a review for PRO BLAZE H SADDLEB. SET
We offer you the opportunity to rate products purchased from Louis and to share your experiences with them publicly.

To ensure that your objective and truthful report will be really beneficial to all readers, please observe the following rules.


Please only rate products that you have personally used for their intended purpose.
Please give reasons for your positive and negative criticisms. Only then will they benefit other customers and allow us to improve the product if necessary.
Please don't copy content that has already been published elsewhere. It's your personal experience which counts.
Data protection: Please don't include your own and other people's addresses, telephone numbers or URLs or even the names of third parties (people as well as companies) in your review.
In your product review, please don't make comparisons with third party product ranges. Regardless of whether you judge these positively or negatively, you, or we as operators of this online shop, would be violating competition law.
Fair play: Please follow these rules so that we don't have to shorten or delete your rating.
Your product rating has been saved. It will be displayed in a few minutes
Your previous input will be lost!
Do you really want to cancel your entry?
Issue 09-2021
PS magazine tested various softbag systems in its 9/2021 issue. The SW Motech Quicklock / Blaze system is awarded a BUYTIP. It is positively highlighted:
well thought-out holiday set
versatile expandable tank bag, sophisticated quick release fastener
Solid spacers for the saddlebags, easy to assemble
In just a few steps, you have your luggage at hand at the front and at the back, or you can stow it on the bike again.
+400 brands
2-year right of return
Fast delivery
Worldwide shipping