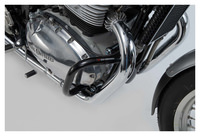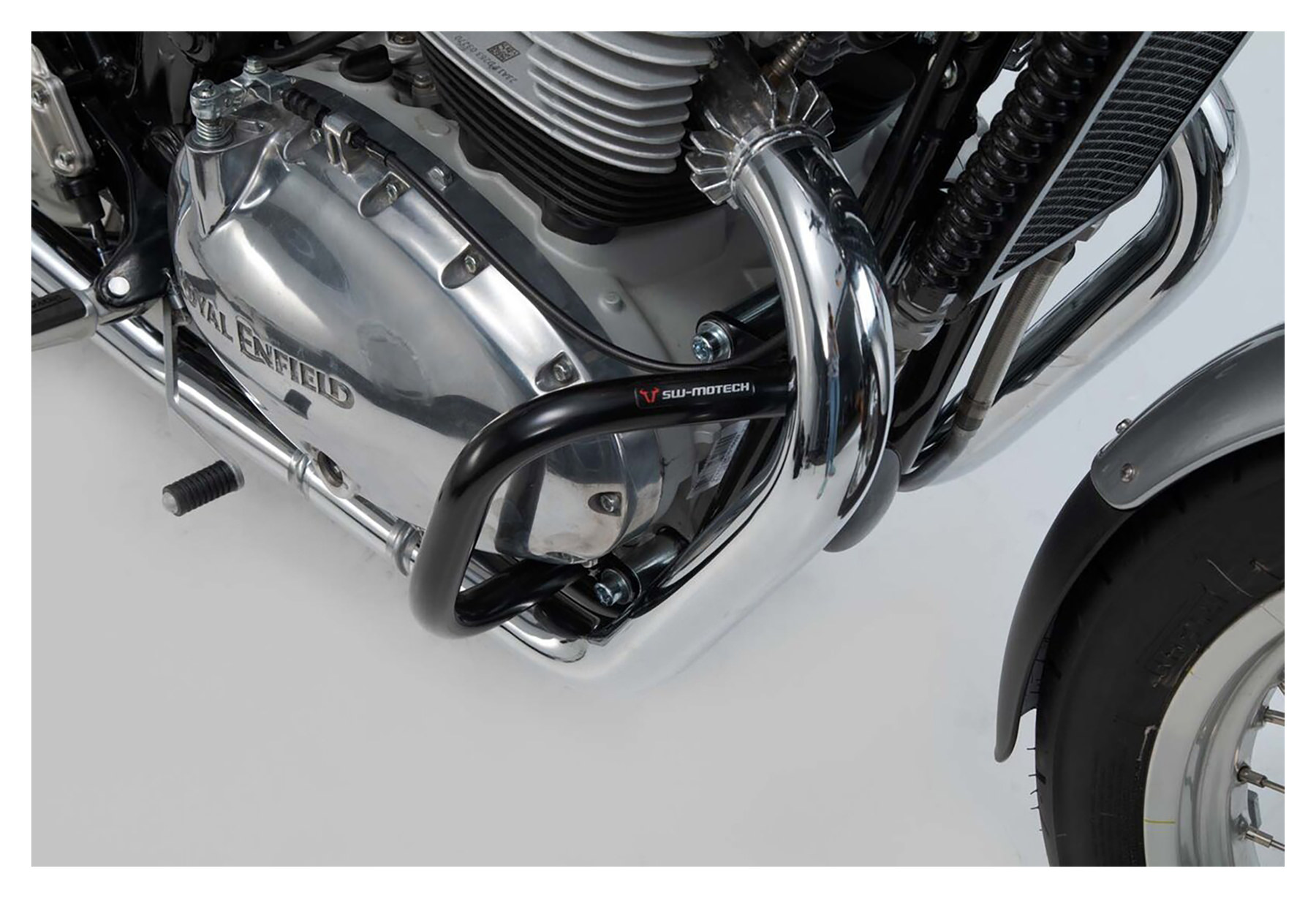 SW-MOTECH CRASHBAR
ROYAL ENFILED INT./CONT.
You have placed the following items in the shopping basket:
SW-MOTECH CRASHBAR
ROYAL ENFILED INT./CONT.
SW-MOTECH Engine Crashbar:

Leave nothing to chance with these great value, high-quality engine bars. SW-MOTECH's top priority in the design of their engine bars is maximum protection, visual harmony and precision fit. All versions are sand-blasted and plastic-coated for corrosion protection. Strong attachment points, such as frame connections, are a major consideration in their development. SW-MOTECH engine bars are precision-manufactured and protect your engine and all other important components. The frame connection is extremely strong. The engine guard is designed to blend with the styling of the motorcycle. Made in EU.

Please note:

SW-MOTECH Engine Crashbar for Honda XL 1000 V Varadero (year: 03), Order no. 10023920 only compatible with models without ABS!
It is recommended that the SW-MOTECH Engine Crashbar for Honda XL 1000 V Varadero (year: from 98), Order nos. 10023920 and 10023995 is mounted by a motorcycle workshop!
The SW-MOTECH Engine Crashbar for Yamaha MT-01 (year: from 04), Order no. 10023982 is not an engine bar but an oil sump guard!
NOTE: Engine Crashbars are not subject to TÜV test centre approval. They neither require type approval nor have to be specially registered in the vehicle documents.


List of compatible motorcycles
Manufacturer details: SW-Motech

Engineering for motorbikes

SW-MOTECH stands for competence in the development and production of practical solutions in the areas of luggage systems, navigation, ergonomics and safety - all perfectly designed to meet your riding needs. These products stand out thanks to their distinct look, constant high performance, patented technologies and elaborate innovations. Quality, durability and precision are of utmost importance. SW-MOTECH is the ideal companion for every adventure, no matter whether you are on the way to work, on a weekend tour or around globe.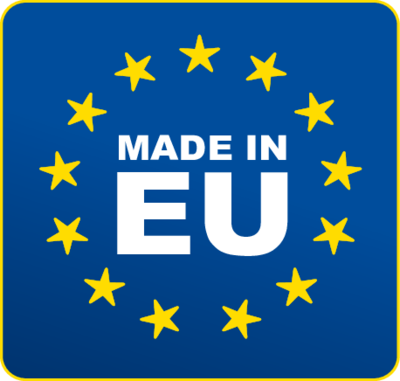 Made in the European Union
The ratings will be available to you again soon.
Issue 9-2011
"Motorrad News" magazine tested five different crash bars in its 9/2011 issue. The SW Motech Crash Bar was the only one to be awarded a "Motorrad News Recommendation" (apart from one Best Buy). The following features were given special mention:

- Easy-to-understand instructions
- Very good protection for the engine; the bar makes a strong, solid impression
- Precise fit
- Comparatively easy to install
- Very well engineered
Issue 09-2005
The engine bar for the BMW R 1200 GS was awarded a Best Buy recommendation by "Motorrad News" magazine (issue: 09/2005)!

Verdict: "The MoTech bar is a good size, well-made, easy to install and inexpensive."...."."
Protection: 5 out of 5 stars

"Very good. The Mo-Tech bars are positioned so that the cylinders are also protected at an angle of 90 degrees. Dimensions and design should give a very good level of protection,"..."."
Quality: 4 out of 5 stars

"Good-sized bars, well-made and precision-fitting - you can't go wrong."
Installation: 3 out of 5 stars

"... The precision fit means that even absolute beginners should manage..."

"Clear exploded view, parts list - not a problem unless you really have got two left hands"

14 out of 20 overall
Value for money: 4 out of 5 stars
+400 brands
2-year right of return
Fast delivery
Worldwide shipping