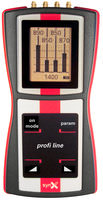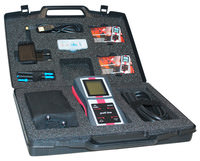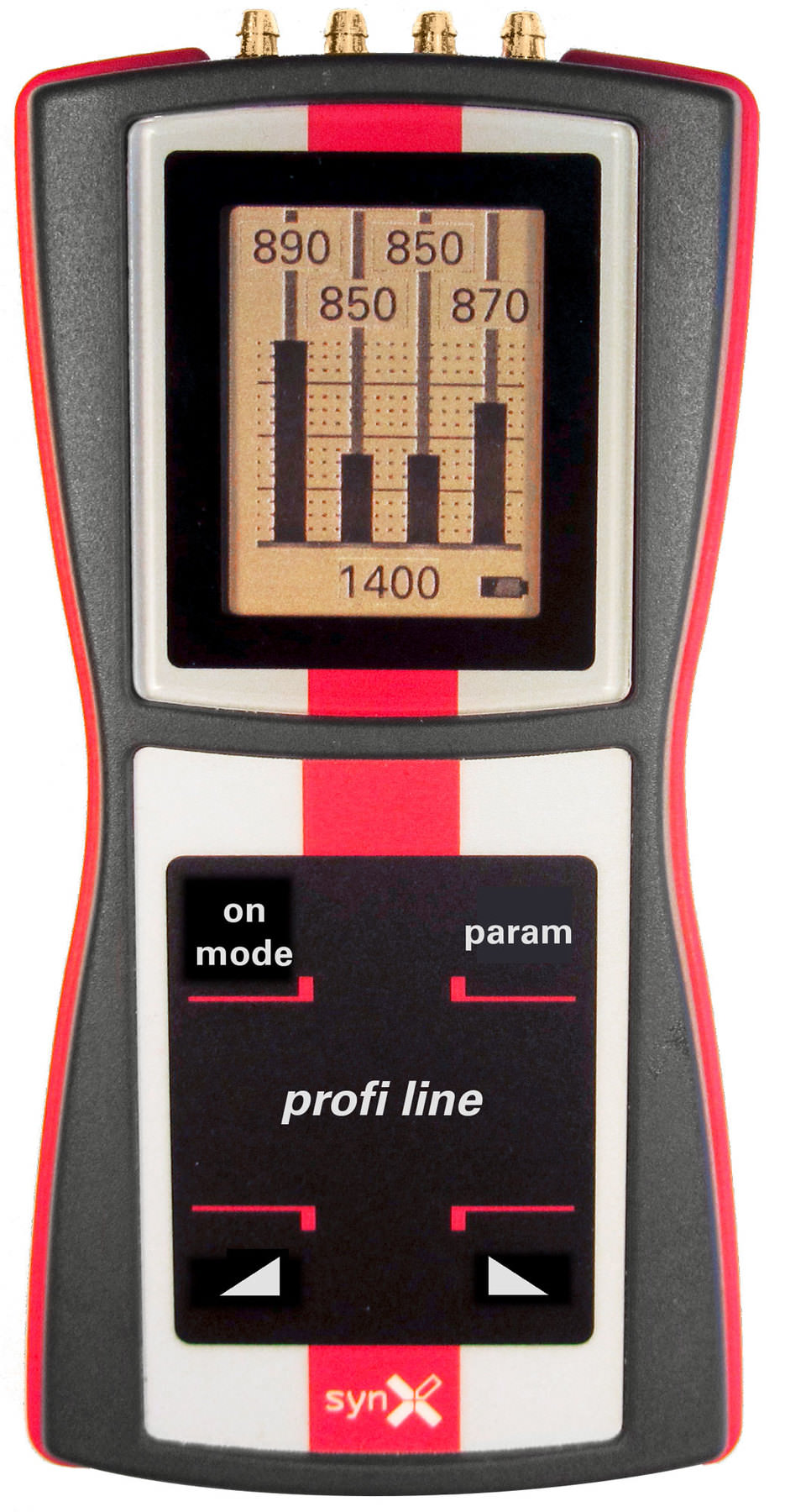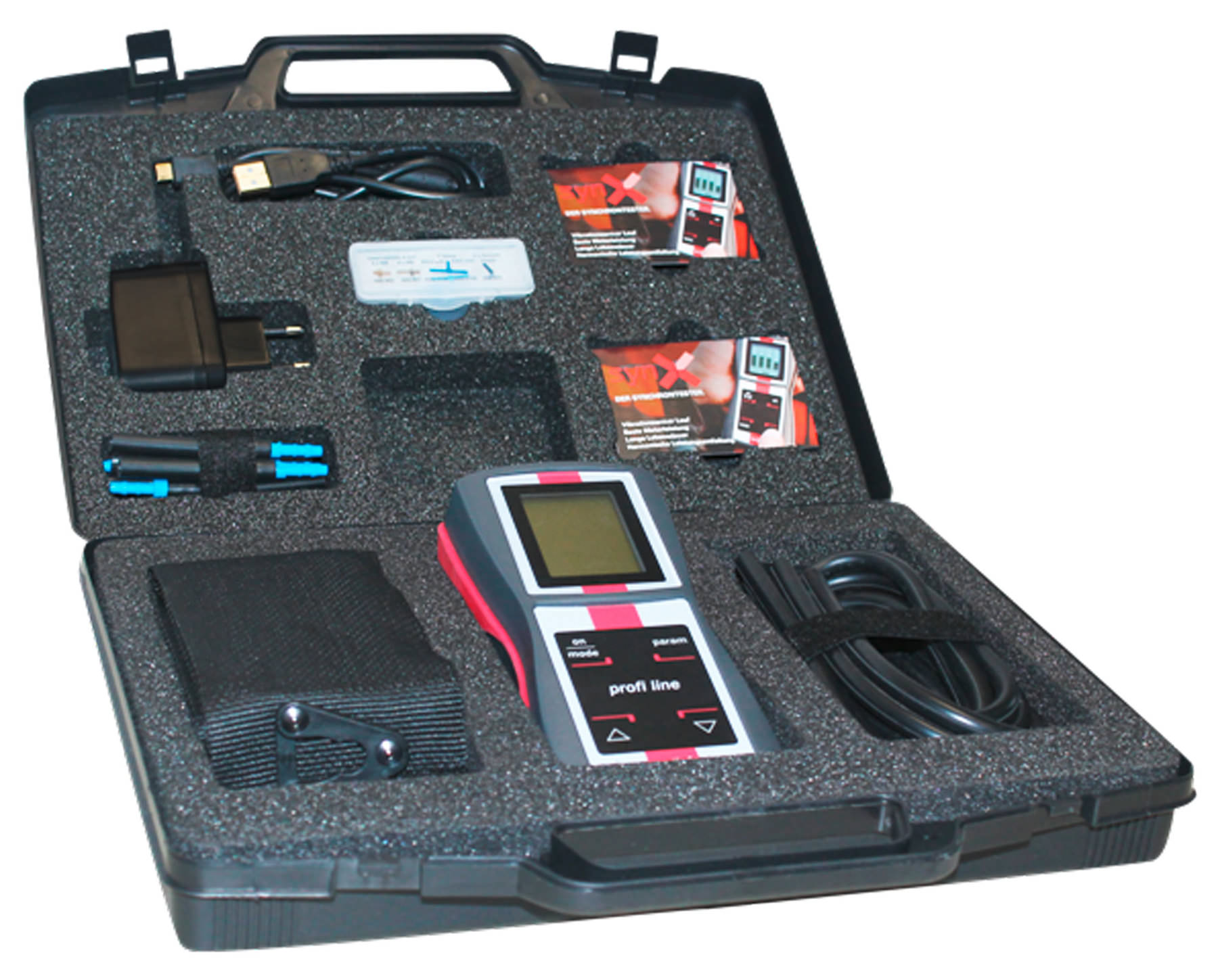 SYNX SYNCHRONISER
PROFESSIONAL, ELECTRONIC
You have placed the following items in the shopping basket:
SYNX SYNCHRONISER
PROFESSIONAL, ELECTRONIC
As a professional mechanic, or if you want a professionally equipped workshop so that you can do all the maintenance on your own motorcycle, then your equipment should definitely include the synX "profi line" electronic synchroniser.

The synX "profi line" will save you valuable time and guarantees optimal results. This device
was designed specifically for rapid synchronisation by automatically adapting the measuring range and display to the respective residual pressure difference: AutoRange and AutoZoom.

Together with the easy-to-read numerical display, any engine can be synchronised without switching over or even pressing a button. The synX "profi line" thus provides perfect synchronisation (with maximum accuracy) in the shortest possible time.

Technical details:

Measuring functions: Automatic mode (AutoRange + AutoZoom), pressure difference (400/200/100/50/25 mbar between channels), dynamic pressure (min-max display), pressure progression, engine speed (500-2500 rpm
Measuring resolution: numerical 1 mbar, graphical 0.25 mbar
Automatic calibration
Extra-powerful sensor heating
Choice of ordinary or rechargeable batteries (charging via USB with the adaptor supplied)
Voltage monitoring for operation with rechargeable batteries
Backlit display
Protective rubber surround
Splashproof housing
Includes:

Sturdy plastic case
Tank and seat pad for non-slip placement in the optimum reading position
Adapter set with hoses, M5 and M6 threaded nozzles, T-pieces and caps
Mains adapter and connecting cable for battery charging and set of rechargeable batteries
WEEE-Reg.Nr.: DE 32774000
Manufacturer details: SynX Der Synchrontester

Go to SynX Der Synchrontester articles
synX is a fully electronic synchroniser for carburettors/fuel injection systems, and has enjoyed great success since its market launch in 2012. Electronic sensors and microcontroller technology are employed to measure and indicate pressure differences, no matter how small, and thus achieve optimal synchronisation. synX was developed by a passionate biker, and was exhaustively tested in everyday use by over 70 DIY mechanics and workshop professionals for more than six months. Numerous big-name motorcycle magazines have put the synX to the test and published detailed reports. The manufacturer of synX - x-log Elektronik GmbH - has more than 30 years of expertise in the development and production of high-end electronic devices, made in Germany. Experience, technical expertise and passion are the formula for producing systems that make motorbike riding an even greater pleasure.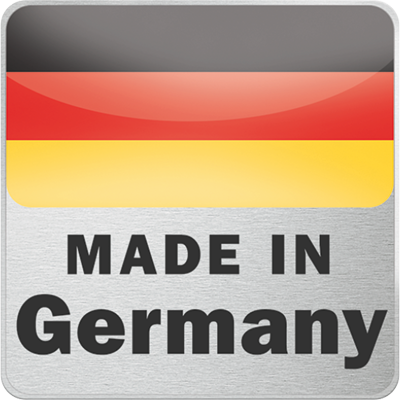 QUALITY MADE IN GERMANY!

By purchasing this item you have chosen a premium-quality product with superior German workmanship. This internationally acknowledged mark of quality means that this product is the result of efficiently coordinated development and production processes, technological expertise, continuous quality controls.
Write a review for SYNX SYNCHRONISER
We offer you the opportunity to rate products purchased from Louis and to share your experiences with them publicly.

To ensure that your objective and truthful report will be really beneficial to all readers, please observe the following rules.


Please only rate products that you have personally used for their intended purpose.
Please give reasons for your positive and negative criticisms. Only then will they benefit other customers and allow us to improve the product if necessary.
Please don't copy content that has already been published elsewhere. It's your personal experience which counts.
Data protection: Please don't include your own and other people's addresses, telephone numbers or URLs or even the names of third parties (people as well as companies) in your review.
In your product review, please don't make comparisons with third party product ranges. Regardless of whether you judge these positively or negatively, you, or we as operators of this online shop, would be violating competition law.
Fair play: Please follow these rules so that we don't have to shorten or delete your rating.
Your product rating has been saved. It will be displayed in a few minutes
Your previous input will be lost!
Do you really want to cancel your entry?
+400 brands
2-year right of return
Fast delivery
Worldwide shipping