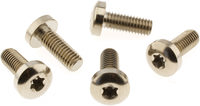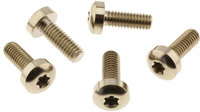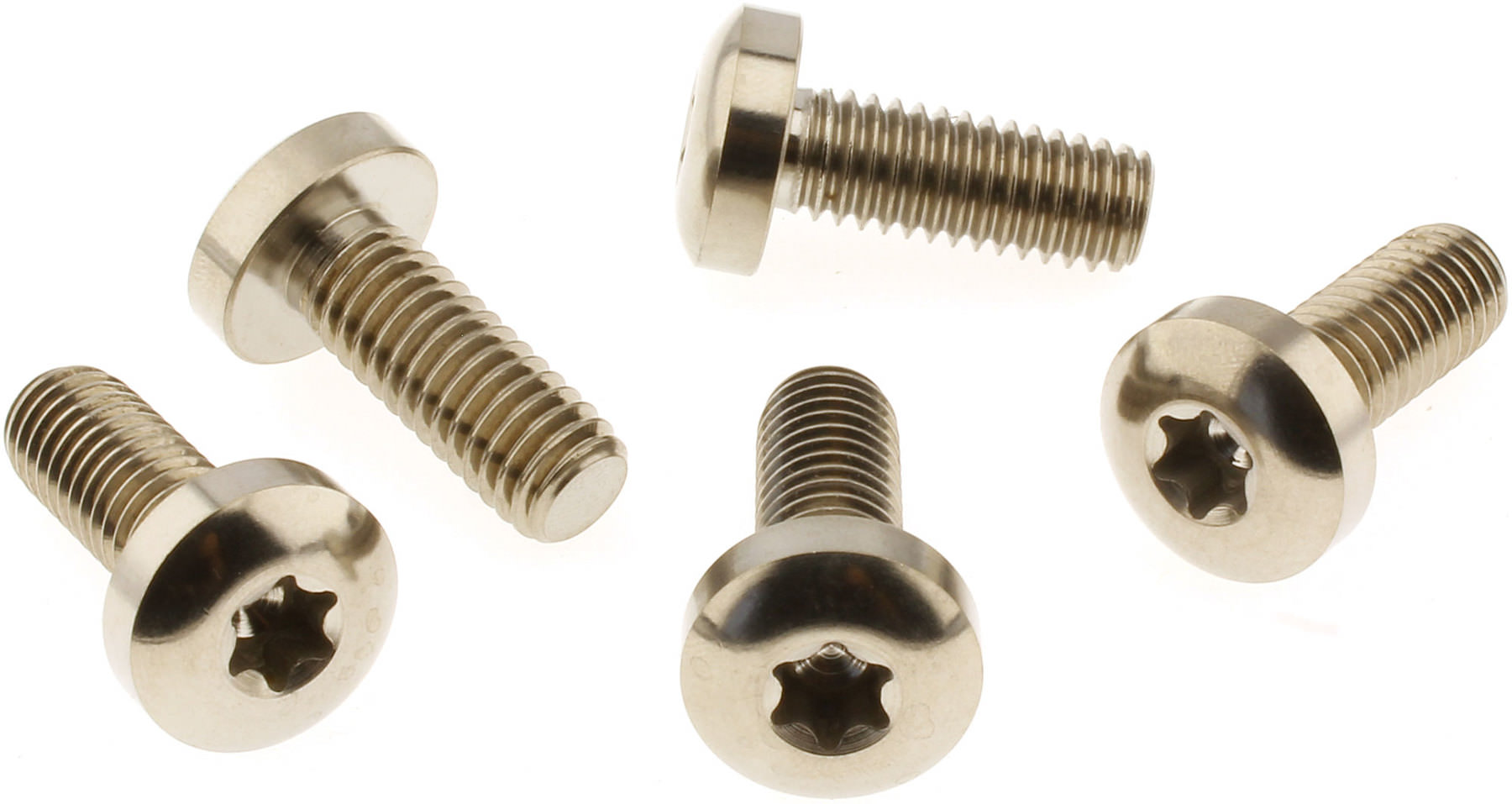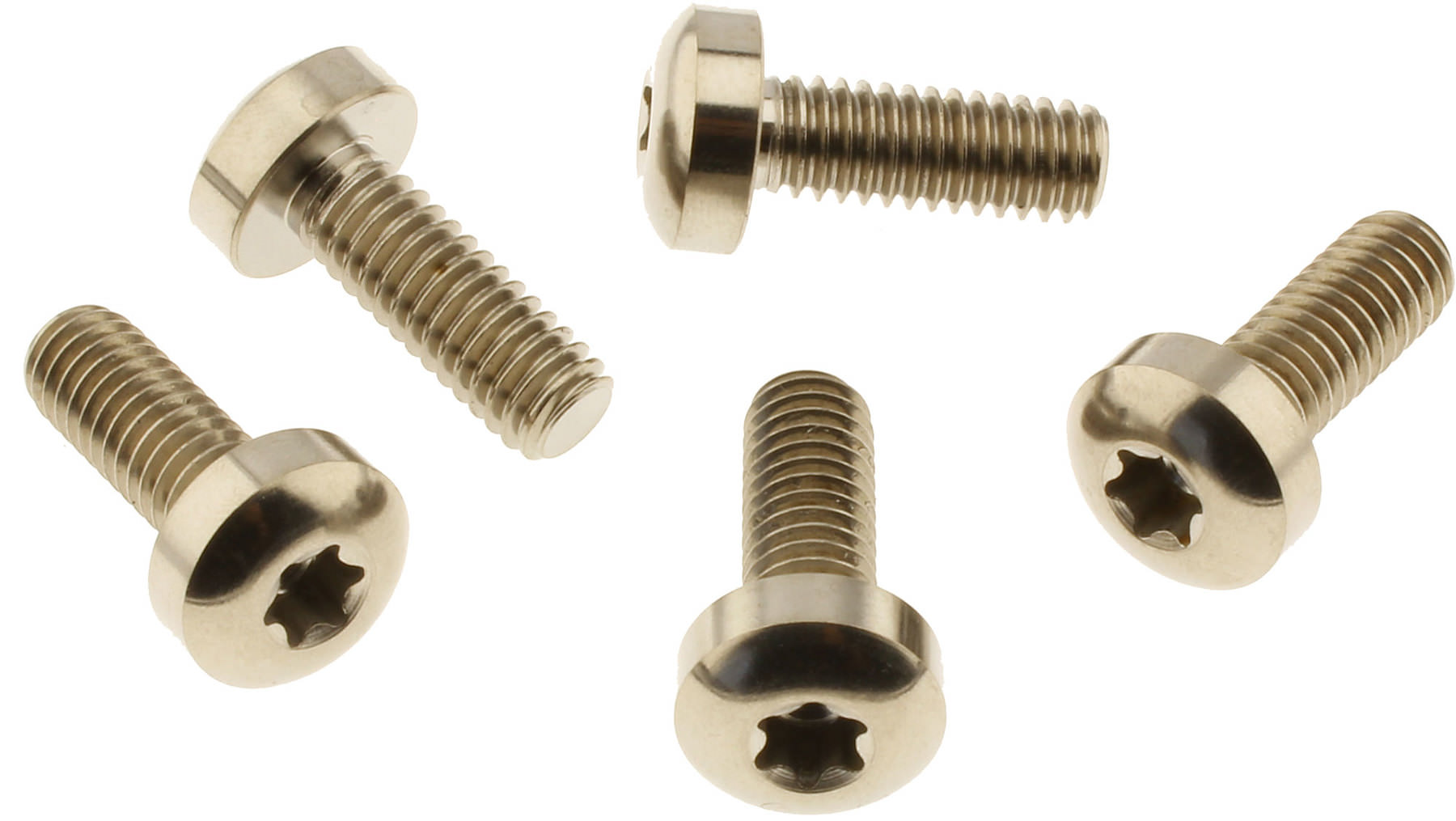 Titanium HD brake disc bolts
Titanium untreated
You have placed the following items in the shopping basket:
Titanium HD brake disc bolts
Titanium untreated
Scruffy, tarnished or damaged screws are a thing of the past thanks to these high-quality titanium screws.
Each kit contains 5 screws for one brake disc with flat countersunk screw holes and brake discs which are screwed directly to the hub.
Thread: Rolled
Material: Titanium 6AL-4V Grade 5
Tensile strength: 950 - 1050 N/mm²
5 oval-head screws per set for one brake disc
Screw size, front: 5/16-18 UNC x 7/8" (T40 drive)
Screw size, rear: 3/8-16 UNC x 1" (T45 drive)
FRONT suitable for:
All Harley-Davidson models from 1990 onwards, except V-Rod.

REAR suitable for:
All Harley-Davidson models from 1992 onwards, except Trikes.
Manufacturer details: Screws 4 Bikes

The fact is, with most stock motorcycles, too little attention is given to the design of screws and bolts. That's why Screws4Bikes offer the perfect alternative for all motorbike perfectionists: metric and imperial screw/bolt sets made of high-grade stainless steel. Very convenient when you're doing a conversion, and you save money at the same time, compared to buying screws and bolts individually. These high-quality screws and bolts come in a range of designs, including with a powder-coated head. So what's the benefit? That extra something for the look of your bike. Plus the reassuring feeling that comes with quality made to last.
Write a review for BRAKE DISC BOLT KITS
We offer you the opportunity to rate products purchased from Louis and to share your experiences with them publicly.

To ensure that your objective and truthful report will be really beneficial to all readers, please observe the following rules.


Please only rate products that you have personally used for their intended purpose.
Please give reasons for your positive and negative criticisms. Only then will they benefit other customers and allow us to improve the product if necessary.
Please don't copy content that has already been published elsewhere. It's your personal experience which counts.
Data protection: Please don't include your own and other people's addresses, telephone numbers or URLs or even the names of third parties (people as well as companies) in your review.
In your product review, please don't make comparisons with third party product ranges. Regardless of whether you judge these positively or negatively, you, or we as operators of this online shop, would be violating competition law.
Fair play: Please follow these rules so that we don't have to shorten or delete your rating.
Your product rating has been saved. It will be displayed in a few minutes
Your previous input will be lost!
Do you really want to cancel your entry?
+400 brands
2-year right of return
Fast delivery
Worldwide shipping