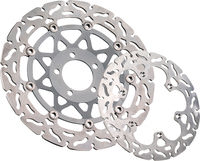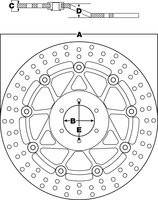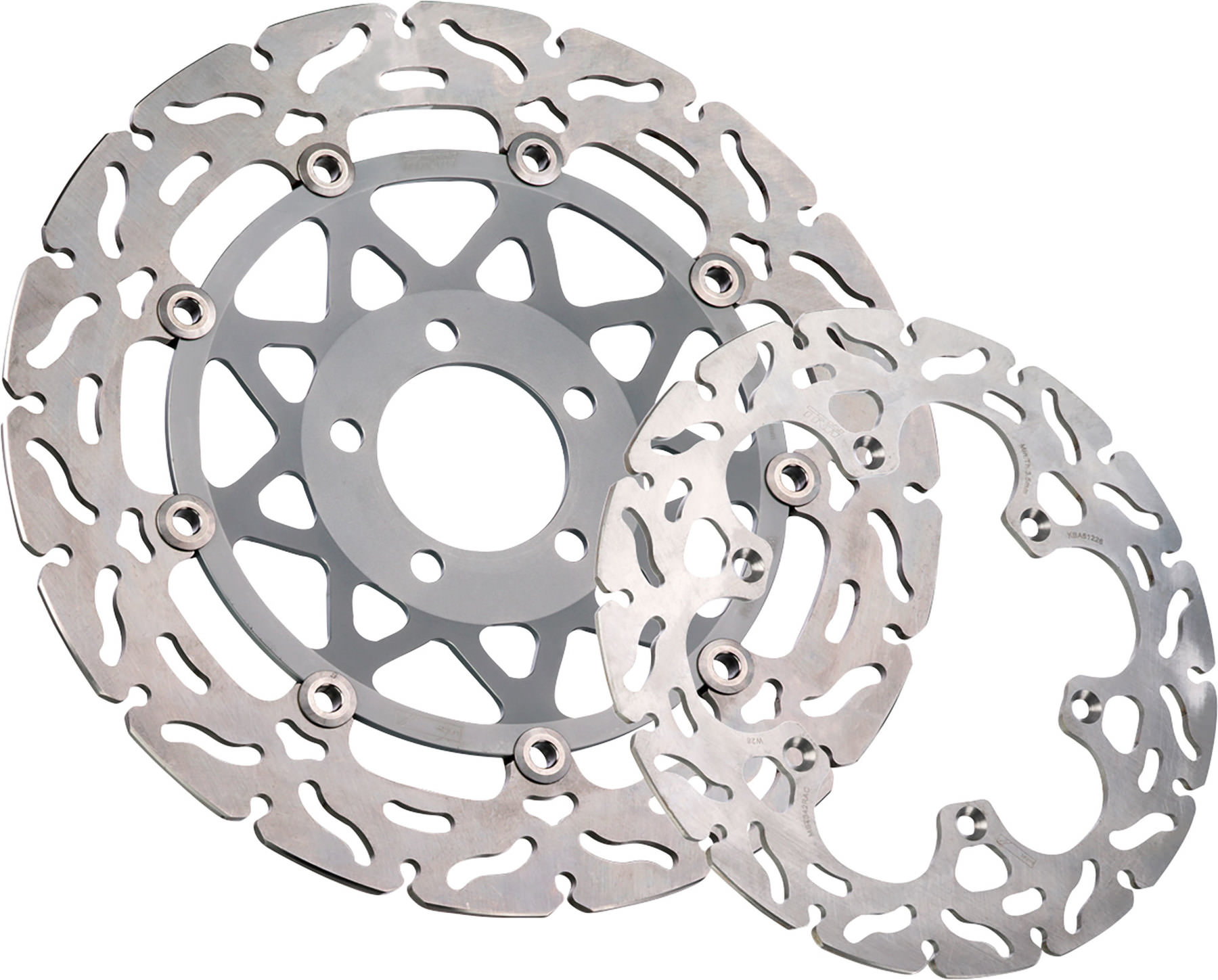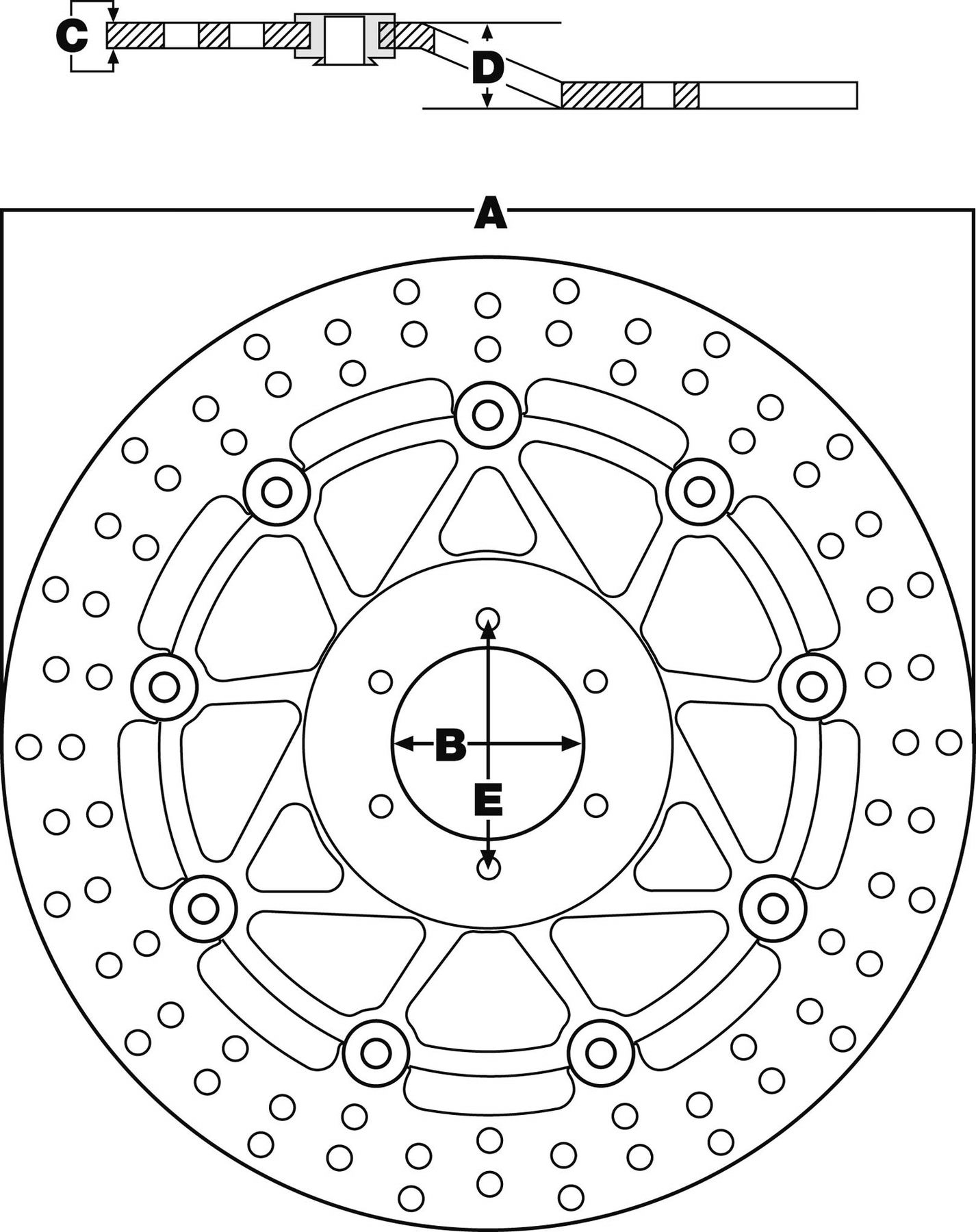 TRW RACING BRAKE DISC
FRONT, MSTR257RAC FIXED
Important notes
Now discs also with non-floating rivets
You have placed the following items in the shopping basket:
TRW RACING BRAKE DISC
FRONT, MSTR257RAC FIXED
TRW *RACING* brake disc for the front, type approved
Cool design, the finest of high-tech, with type approval for Germany, and all this at a rock-bottom price. Following an exhaustive testing phase and successful use on racing bikes, TRW is launching this new brake disc on the market.

You can see straight away that this brake disc is a real head-turner. But it's not only about elegant design; this disc also delivers rock-solid performance. Its base material is a high-strength steel alloy (35 HRC). Hardened, then also thermally post-treated, this steel alloy is pretty much the ultimate in terms of strength. Even after extreme temperature stress of up to approx. 700 degrees, the brake disc stays cool and keeps its shape. Undamaged, the disc can still be used afterwards. These are the properties that make this disc so highly-prized, especially amongst the racing fraternity.
The unusual contour is produced by cutting with high-powered lasers. The special shape ensures that the brake pads are continuously roughened, but without exhibiting significantly increased wear.
The contour also allows an even increase and decrease in temperature, which in turn ensures that the pressure point is stable and makes even the most daring of braking manoeuvres relatively calculable
These brake discs can be used with sintered metal, carbon or organic brake pads. They are extremely wear-resistant despite the excellent braking performance they offer.
When changing the brake discs, be sure to change the pads as well (not included - order separately).
The brake discs are supplied individually; for double-disc systems, please order two.
Please read the enclosed safety instructions prior to installation.
List of compatible motorcycles
Manufacturer details: TRW
Every second counts when you brake!

TRW Lucas has been manufacturing premium-quality motorbike spare parts since 1976 (ISO 9001, ISO/TS 16949) and is the German market leader for brake discs, brake pads and steel-braided lines. Every time that product tests have been carried out by trade publications over the past 30 years, they have confirmed the excellent quality of these products. They have won test after test. Every second counts when you brake! Don't settle for anything less than quality products from the market leader.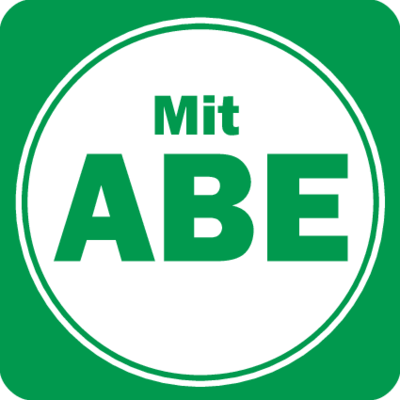 German type approval ("ABE)" allows the relevant accessory to be used on the vehicle models listed in the test report. Here it is the type abbreviation and not the maker's designation that is important for identifying the vehicle. The test report must be carried when riding in case it needs to be presented at a road-side check or vehicle safety inspection.
Accessories with type approval do not have to be registered in the vehicle documents! Those who do not want to carry the test report with them all the time can (for example) arrange to have the product registered by the Technical Inspection Association (subject to a charge).
If the accessory is to be used on a vehicle that is not listed in the type approval, an individual component approval is required. Although ABE type approval confirms the proper installation and safety of the product, it is the inspector who has to decide according to his technical expertise whether it is suitable for use on the vehicle.

An electric scooter with "ABE" approval has a type approval for Germany stating that the relevant vehicle satisfies all the relevant requirements of the eKFV (Small Electric Vehicle Ordinance in Germany) for the approval. In addition, insurance of the electric scooter is compulsory and use on pavements is forbidden. It can only be ridden on cycle paths and on the road (if a cycle path is not available). The minimum age for riding an electric scooter is 14 years. Although a driving license and helmet are not mandatory, they are highly recommended. An electric scooter must always be ridden solo.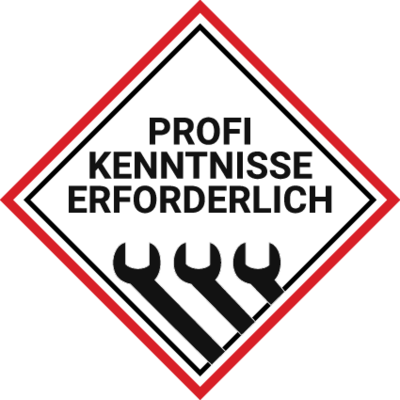 Professional technical expertise is essential to fit this article. We therefore urge you to have it installed by a motorcycle workshop!
Writing review is not available
We are currently working on the implementation. The feature will be available soon.
+400 brands
2-year right of return
Fast delivery
Worldwide shipping