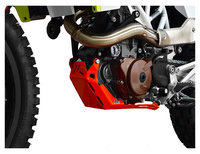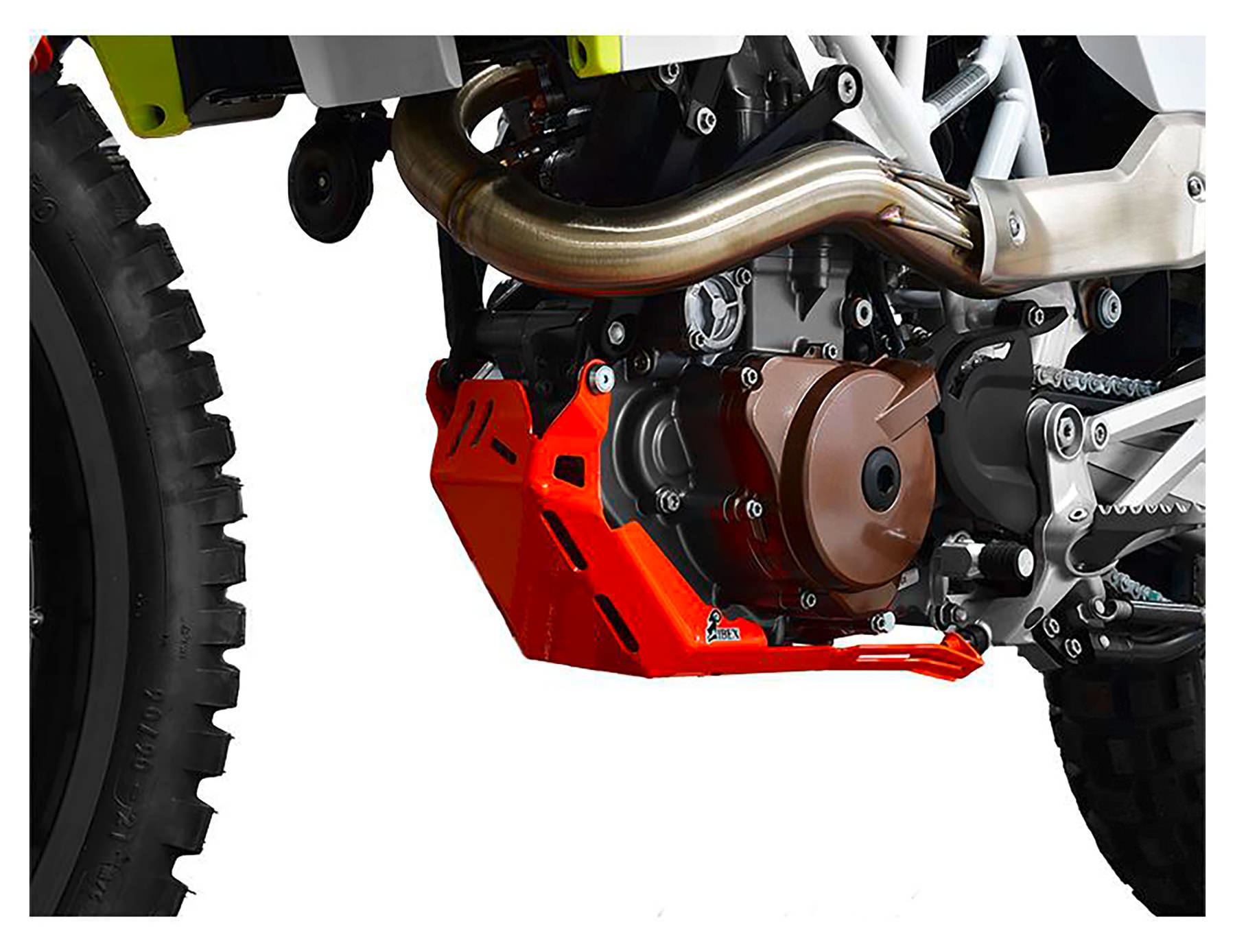 ZIEGER ENGINE GUARD
701 ENDURO(16-19), ORANGE
You have placed the following items in the shopping basket:
ZIEGER ENGINE GUARD
701 ENDURO(16-19), ORANGE
For aesthetic reasons, or if you like to ride off-road with your enduro or scrambler, an engine guard is definitely recommended. Bike-specific aluminium versions are available from Zieger which provide optimum protection against stone chip damage and ground collision. The substructures differ essentially in shape, size, colour and the special mounts. What they all have in common is the rugged aluminium design (3 mm thick) and protective effect.
Optimum protection against stone chip damage and ground collision
Guard is fastened to original points
Aluminium (3 mm thick)
Easy to install
With type approval for Germany, no entry in vehicle papers required
Compatible with original centre stand
1 engine guard
Installation kit
List of compatible motorcycles
Manufacturer details: Zieger

Motorcycle accessories made in Saxony

When Frank Zieger designed and built his first license plate holder back in 2005, the notion of having his own highly successful company still seemed like a distant dream. A metalworker by trade and also a serious motorcycle rider, he simply wanted something better than what was on the market. And from there, things just took off. A one-off item turned into a mini series, and as demand grew, so too did the range of products. Today Zieger employs 28 people in Dresden and Pirna, and the trend is upwards. The license plate holder is still Zieger's best selling product, but his crash bars, rear racks, engine guard plates, paddock stands and many other accessories are enjoying huge popularity.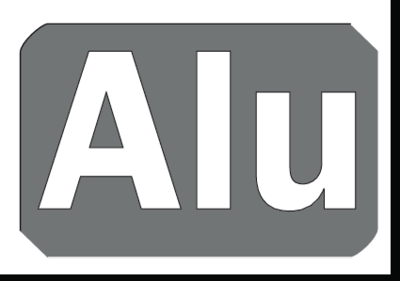 This product is made of high-quality aluminium and will look great on your motorbike. To ensure that it gives you years of pleasure, please observe the following instructions: To keep this product in top condition, it should be treated after long trips in winter, or in rain or salty air (near the coast), and also at periodic intervals.

Water and salt encourage corrosion. After cleaning (e.g. with Procycle Special Gel Cleaner, Order no. 10004909), we recommend regularly polishing aluminium parts with standard aluminium polish (e.g. Alu-Magic, Order no. 10004031).
Write a review for ZIEGER ENGINE GUARD
We offer you the opportunity to rate products purchased from Louis and to share your experiences with them publicly.

To ensure that your objective and truthful report will be really beneficial to all readers, please observe the following rules.


Please only rate products that you have personally used for their intended purpose.
Please give reasons for your positive and negative criticisms. Only then will they benefit other customers and allow us to improve the product if necessary.
Please don't copy content that has already been published elsewhere. It's your personal experience which counts.
Data protection: Please don't include your own and other people's addresses, telephone numbers or URLs or even the names of third parties (people as well as companies) in your review.
In your product review, please don't make comparisons with third party product ranges. Regardless of whether you judge these positively or negatively, you, or we as operators of this online shop, would be violating competition law.
Fair play: Please follow these rules so that we don't have to shorten or delete your rating.
Your product rating has been saved. It will be displayed in a few minutes
Your previous input will be lost!
Do you really want to cancel your entry?
+400 brands
2-year right of return
Fast delivery
Worldwide shipping