Buy LED turn signals for motorcycles online
You will find a large selection of LED turn signals from the most renowned manufacturers at Louis. Compared to conventional turn signals, LED turn signals give off a very bright light. At the same time, the LED technology allows for a compact turn signal housing and thus looks great on the bike.
Browse our selection of motorcycle LED turn signals from famous names such as Kellermann, Xenolen, LSL and motogadget!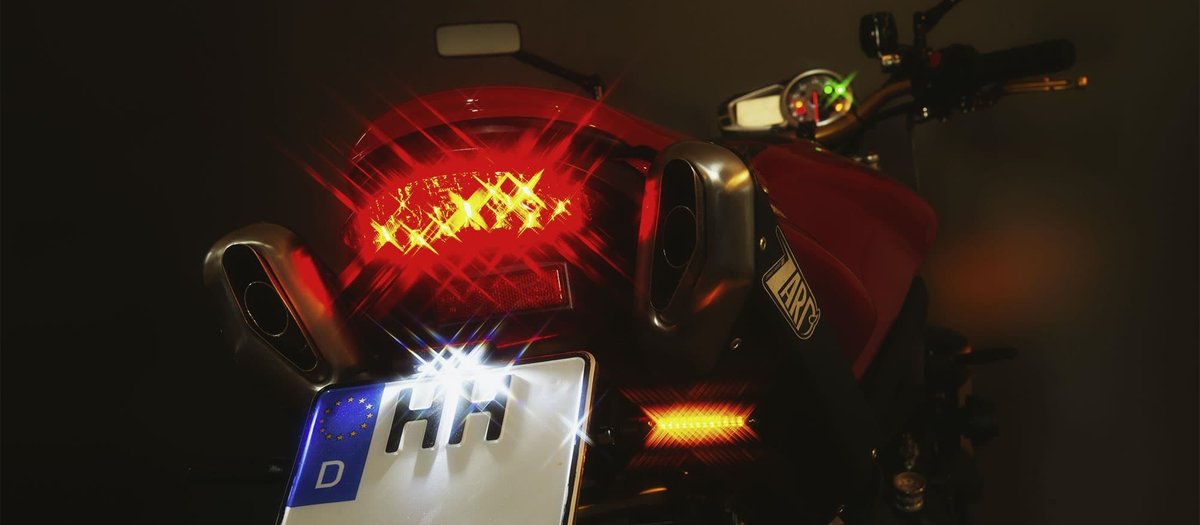 LED Turn Signals
More safety on the road thanks to the use of powerful LED turn signals, a better appearance and a little bit more individuality, all this can be achieved by replacing your original turn signals. You may need electronic resistors in order to comply with the legal flashing frequency, but that shouldn't stand in the way of conversion.
Customers who searched for LED turn signals were often also interested in the following topics: