Leather chopper clothing
Part of owning a chopper motorcycle is, of course, having the clothing to match. At Louis you will find chopper leather jackets and matching leather trousers. In addition, we also offer chopper leisurewear, including leather vests, chopper casual shirts and hoodies.
Chopper clothing should first and foremost be comfortable and look good, but it goes without saying that this should not come at the cost of protection in the event of a fall. For this reason, our chopper clothing can be fitted with protectors or comes with integrated shoulder and elbow protectors. In addition, many of our chopper clothing items have a double layer of material at the potential impact points.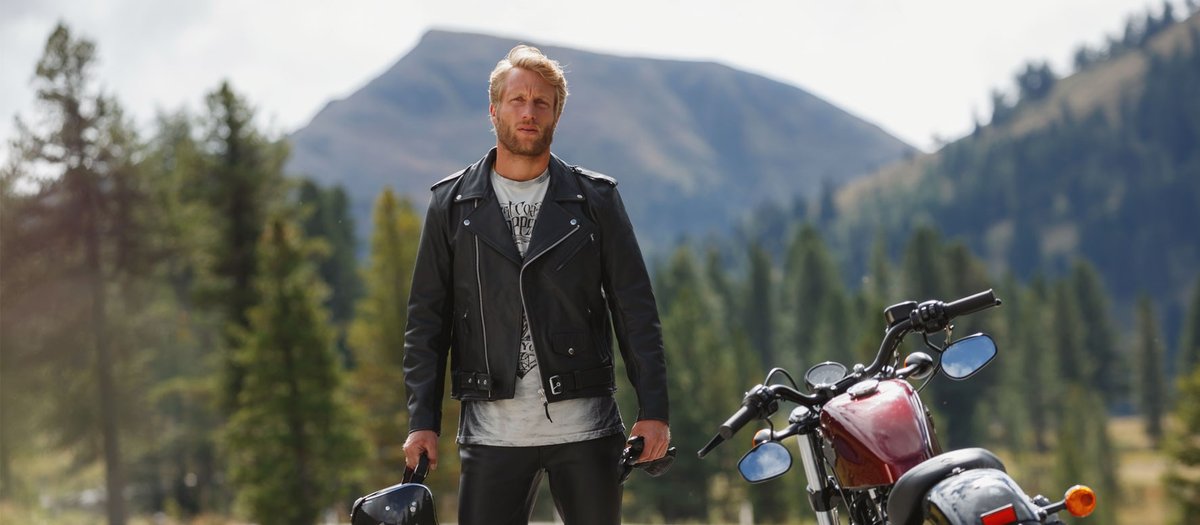 Leatherjackets: The optimal chopper clothing
Rugged, robust, masculine, distinctive, honest – everything a leather jacket for a chopper biker should be. The leather must be as "thick" as possible, around 1.4 mm – or at least look as if it is. Retro look and vintage style are also terms frequently used when describing chopper jackets, but modern leather racing jackets or textile touring jackets certainly have no place on a chopper.

Leather pants for chopper brikers
The most popular item of clothing among chopper bikers is definitely our leather trousers with a classic 5-pocket jeans cut. These always go well with retro and vintage jackets and perfectly underscore their cool, casual style. Leather trousers with side lacing also totally fit the bill – and whether you go for smooth or nubuck leather is an entirely personal choice.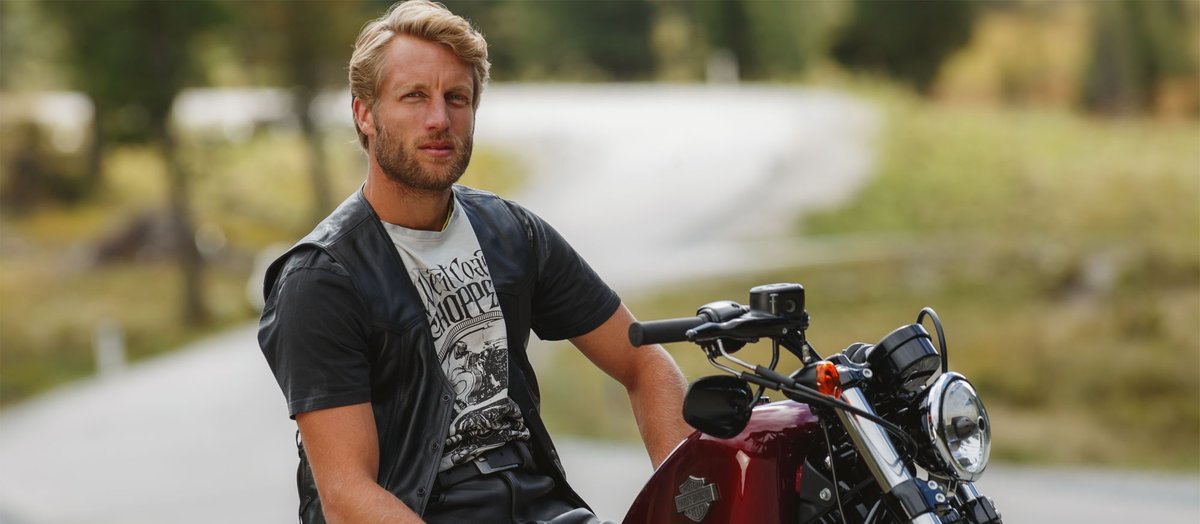 Discover chopper Leisurewear
From rugged lumberjack shirts, cargo trousers, zip hoodies and vintage T-shirts right through to beanies and baseball caps, chopper leisurewear is extremely versatile and offers a suitable fashionable distraction until you can next swing yourself into the saddle.
Customers who searched for chopper clothing were often also interested in the following topics: