BMW R nineT – Louis Special Custom Bike
BMW hits the mark. Rarely has a Boxer engine been so stylishly packaged.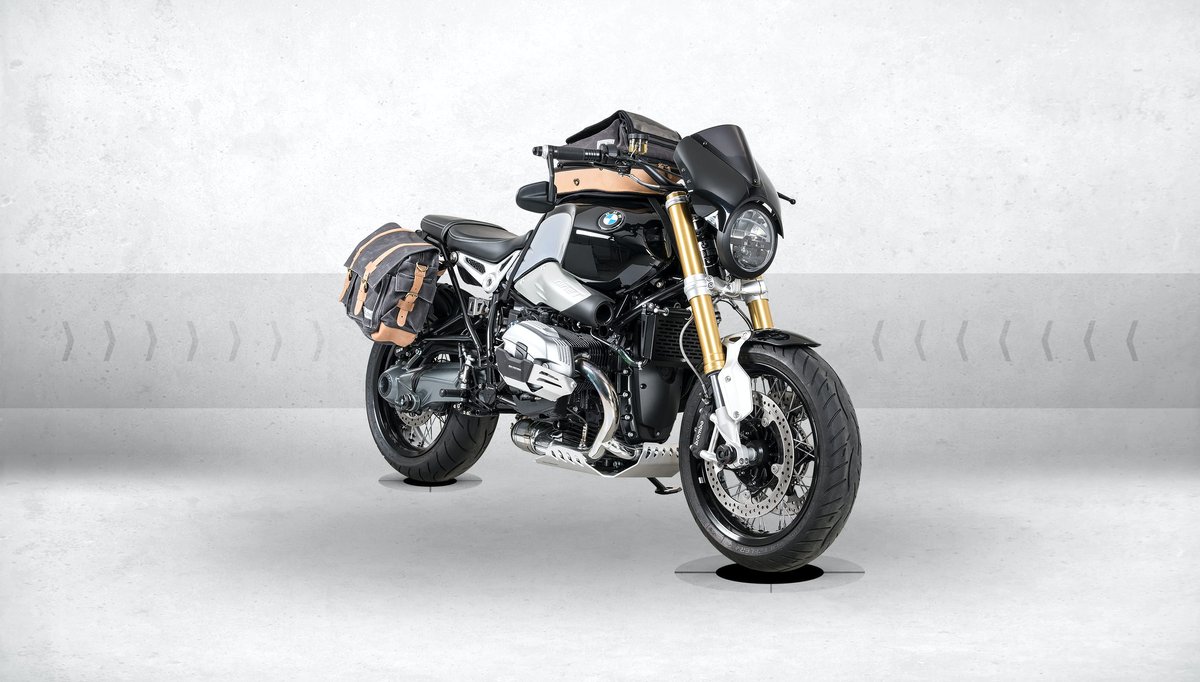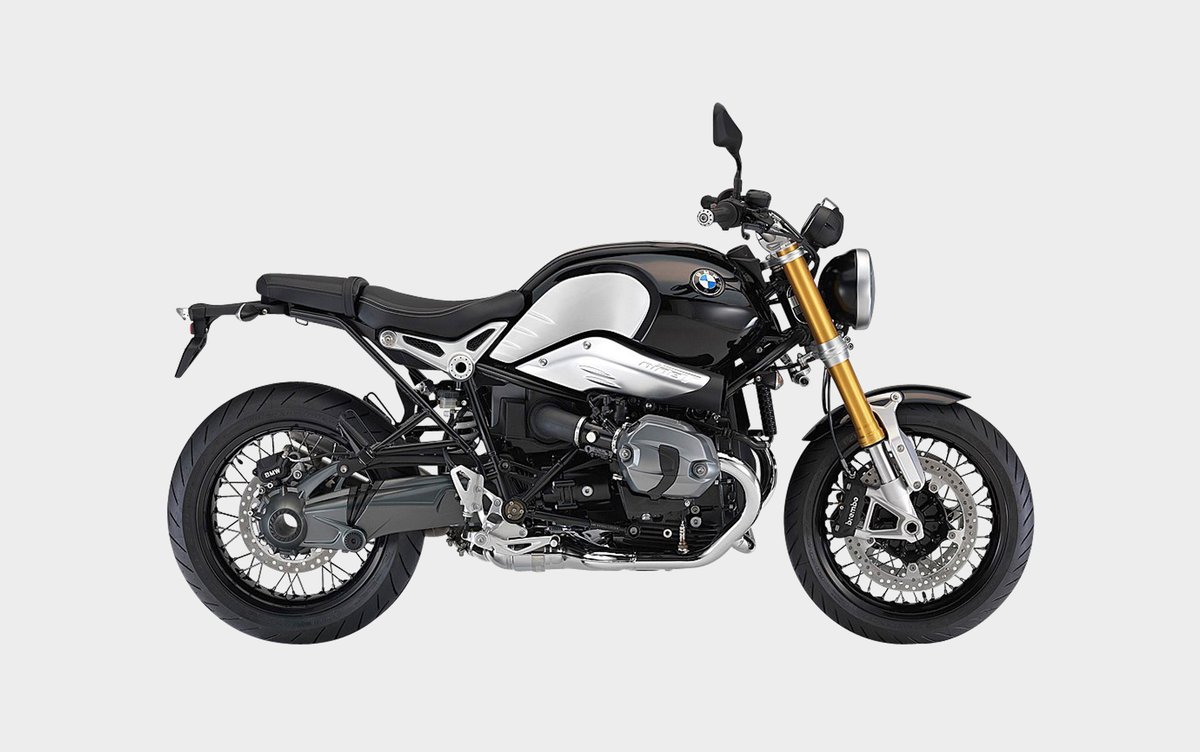 BMW R nineT
BMW's retro bestseller is just waiting to be turned into a customised gem – whilst still remaining a perfect machine for everyday riding.
Bike Special BMW R nineT – High-tech meets classic
The out-and-out retro design is enough to guarantee first sight, while the high-class, modern engineering delivers everything you could wish for in a top-of-the-range motorcycle. With the R nineT, the BMW development team has demonstrated brilliantly how to achieve the tricky feat of combining top-class engineering and fantastic looks. Unlike many restored classic bikes, which spend most of their days cocooned in the garage, an R nineT belongs on the road because, in addition to being a feast for the eyes, it's a real biker's machine, boasting plenty of power, an agile chassis and good brakes. In fact, it has all the ingredients for lots of biking fun at every opportunity. Our Bike Special shows you how to optimise the utility of the elegant Boxer with a few accessories and, at the same time, make its appearance even more stunning.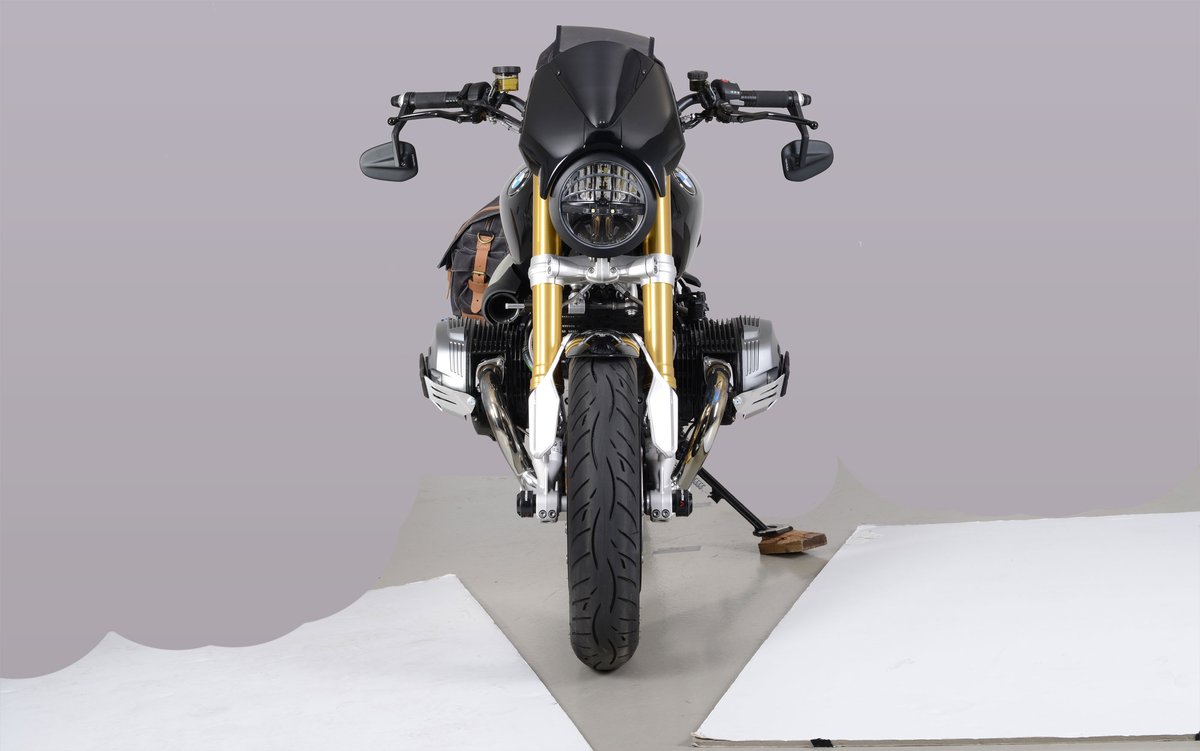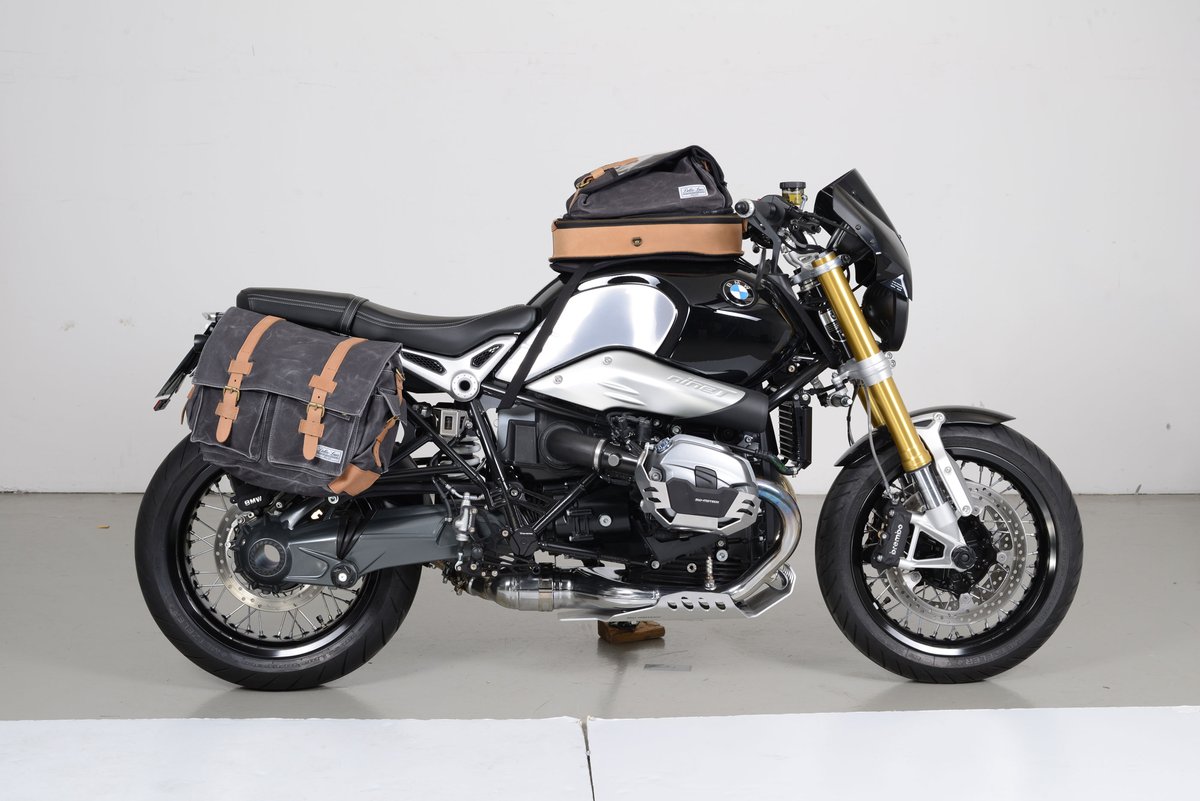 Luggage
Luggage storage options are essential for everyday use – but plastic cases on an old-school machine are a visual no-go. This dilemma is easily solved with our vintage-look luggage range plus sturdy saddlebag holders from Legend Gear. The waxed canvas bags with real leather detailing acquire an interesting patina with time, and complement the character of the R nineT beautifully.
Ergonomics and design
The riding position can be made more comfortable with a double-butted aluminium X-bar handlebar from LSL (type-approved), while a Puig naked windshield reduces wind pressure on your upper body when you're off on your travels. A Trucklite LED headlight, installed with the specially designed mount, is easily integrated into the front end, and almost turns the night-time into day. Tasteful bar-end turn signals and brake light/turn signal combinations from Kellermann with the classic "bullet" shape give a more elegant look. Thanks to CAN bus electronics, all that's required for installation is adapter cables. No need for a new flasher relay. Highsider bar-end mirrors in the down position really emphasise the Boxer's powerful, low-profile lines, while stylish Highsider grips and an aluminium yoke nut from Gilles provide additional accents. Bikers who are looking for more finely controlled brake and clutch hydraulics will do well to choose controls from Magura, from the renowned German maker of performance components. Dynamic riders who favour a sportier posture as they race along their favourite route can equip their trusty steed with a CNC-machined aluminium footrest system from LSL. Another essential item for a sporty look is a short, slender Protech license plate holder.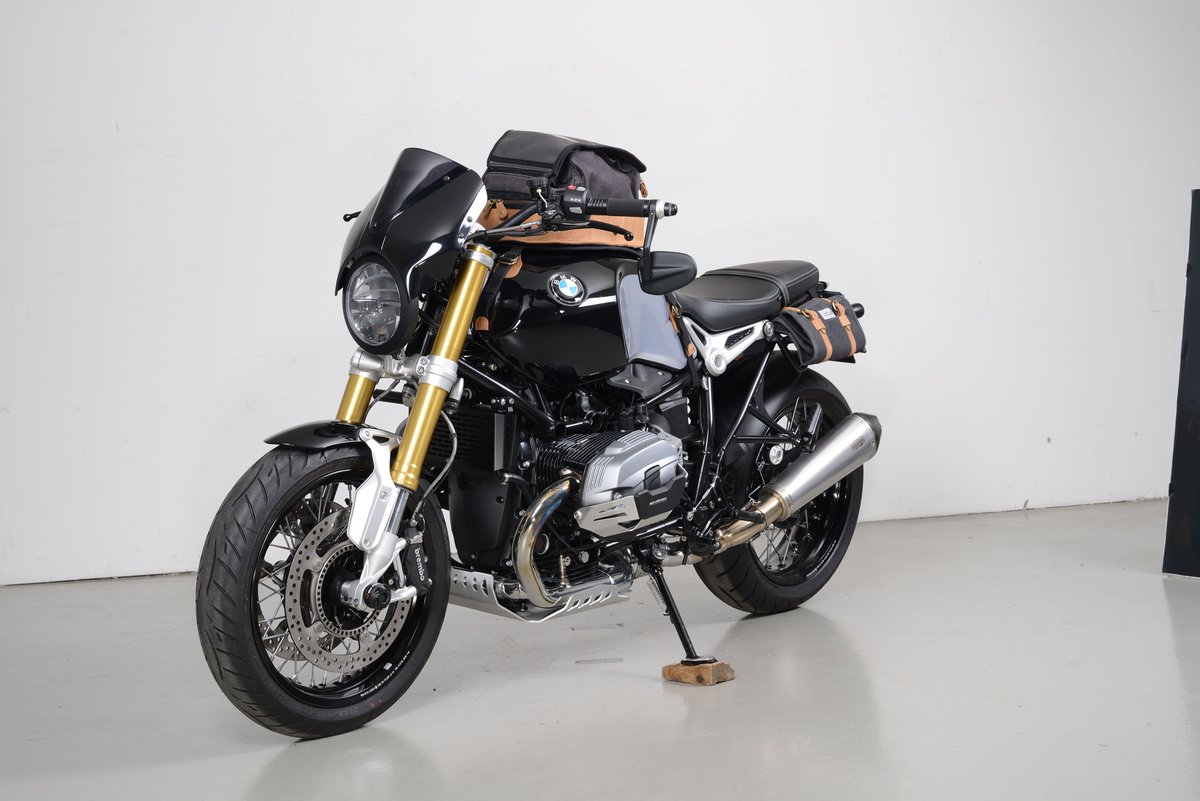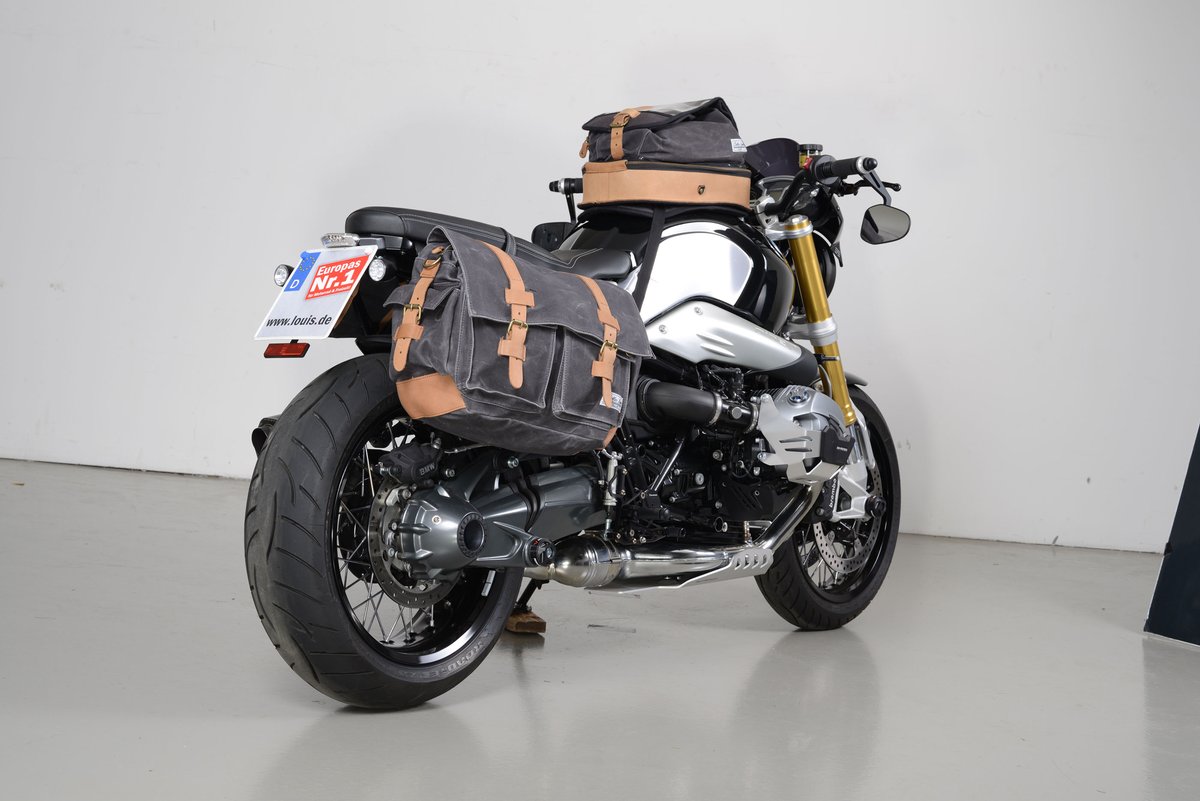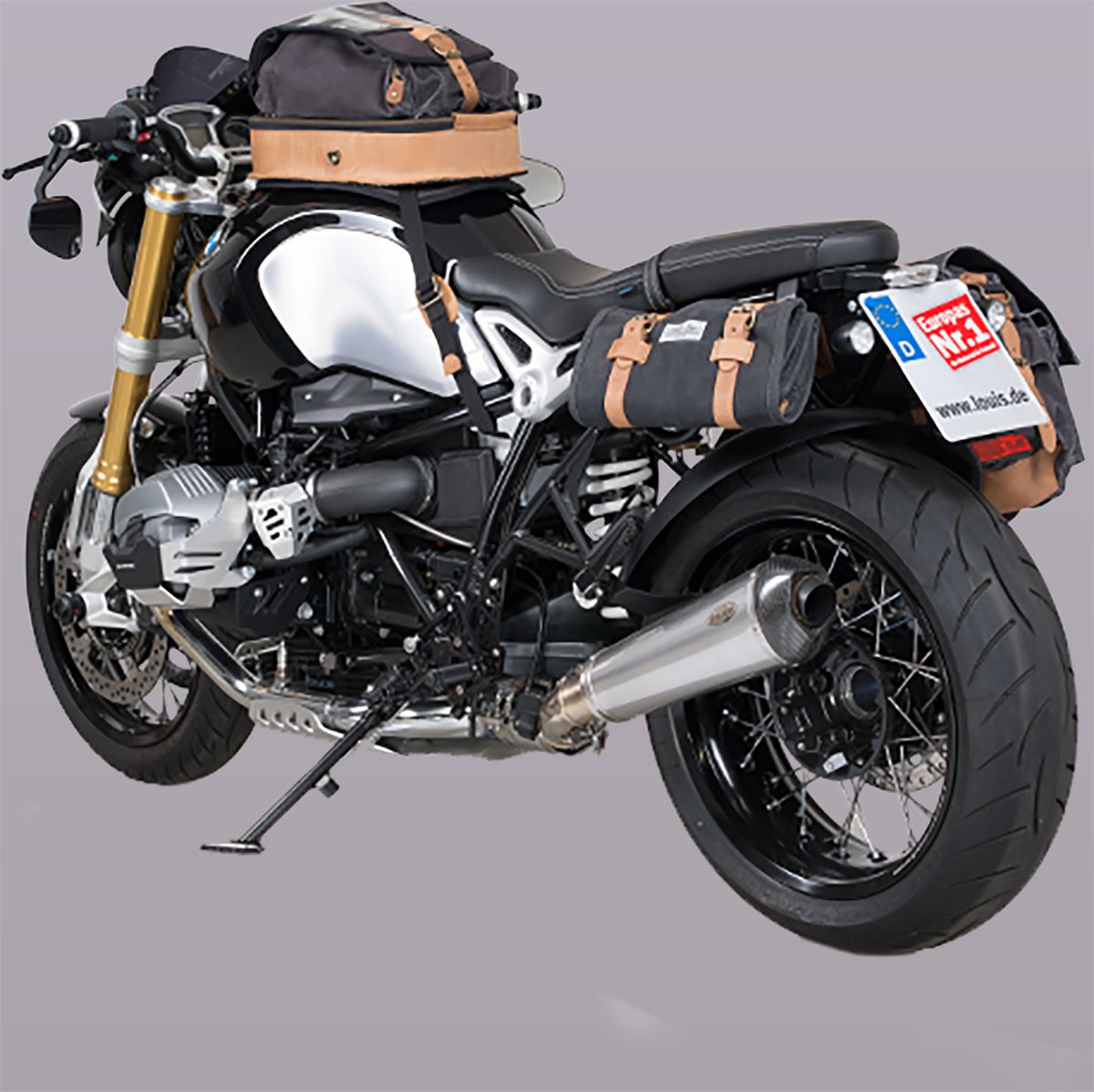 Protection
To protect your pride and joy against everything it may encounter during everyday use, it's wise to invest in a few suitable accessories. Swing-arm and fork crash pads, cylinder and engine guards, and brake fluid reservoir/potentiometer protectors from SW-Motech blend tastefully with the overall look and soon pay for themselves if the worst should come to the worst. 
Other highlights
A Protech radiator cover, SW-Motech frame caps, valve caps with BMW emblem, or an LSL oil filler nozzle make great gifts for any dedicated R nineT fan. And what about the exhaust? The overall look of a bike can be uninspiring if it's too homogeneous and tame, so we decided to opt for the rugged charm of a Shark DSX-7 silencer. It gives the Boxer a bigger sound, yet is also street-legal.
---
---