Harley-Davidson Dyna Street Bob – Louis Special Custom Bike
The Louis conversion turned the Dyna Street Bob into a show bike that's also perfect for everyday riding.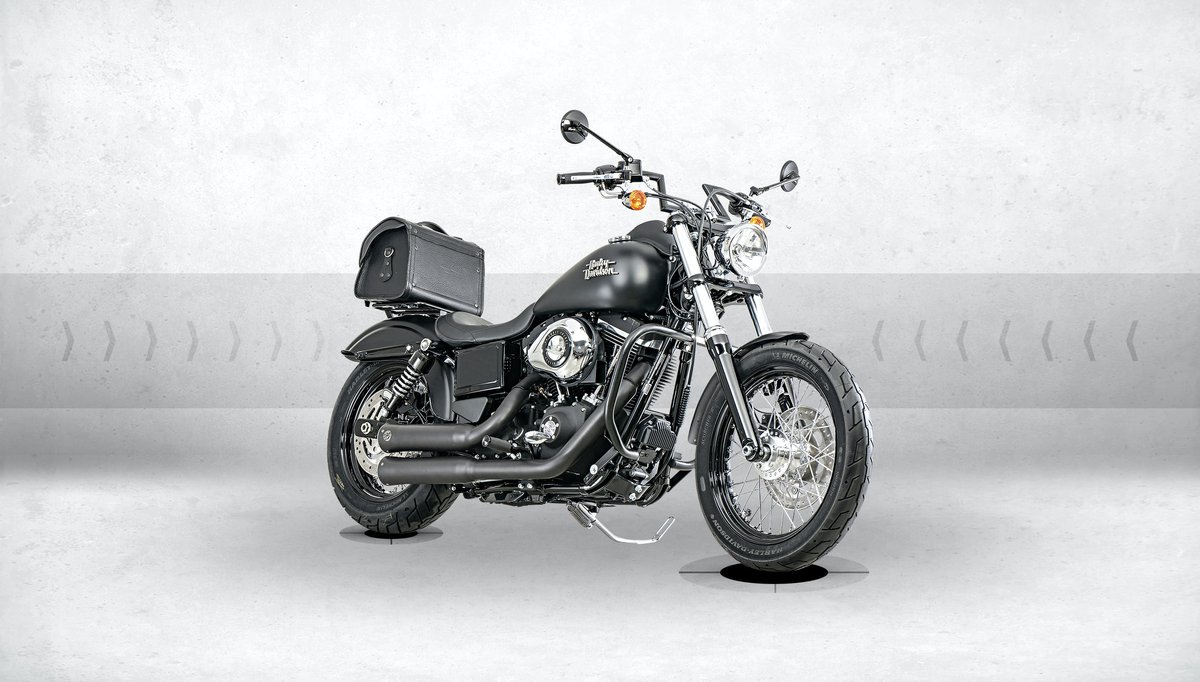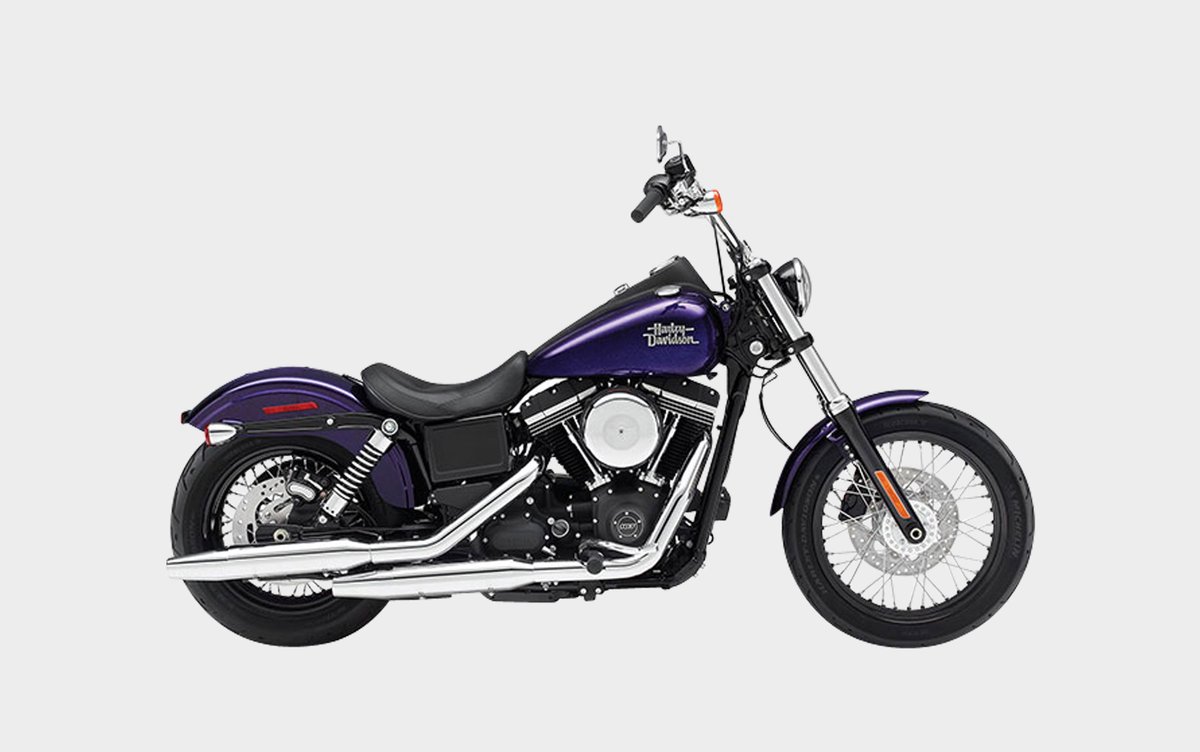 Harley-Davidson Dyna Street Bob
One of the most successful Harley models of recent years. It's the perfect contemporary bike: pure, classic and unfussy.
Hardcore – Harley-Davidson Dyna Street Bob
Ex-factory, the Dyna Street Bob is a no-holds-barred bike intended to appeal to purists. That makes it the perfect candidate for customising. Our Dyna is a tasteful understated chopper, with modern accents and sleek, dynamic lines. Luggage can be added in a jiffy. A great ride for weekend tours, ideal for the daily commute and a real eye-catcher in the city.
Tricks of the trade: Handlebar installation with internal cables
To stretch the line and improve the bike's suitability for motorways, we gave the Street Bob a flatter Z-bar from Fehling. This comes with a material approval certificate, so it's best to ask your local test centre in advance whether they conduct individual component approval. When installing, the electric cables should be routed in the handlebar. The best way to do this is by taking a thin piece of string, weighted with a nut, and driving it with compressed air through the handlebar to the central hole. When lubricated with a little washing up liquid or silicone spray, the cables can then be pulled from the centre to the holes in the controls area. We gave the front end a visual finishing touch with classically shaped aluminium mirrors from magazi, together with machined and rubberised aluminium design grips that match the look of the footrests and gearshift head.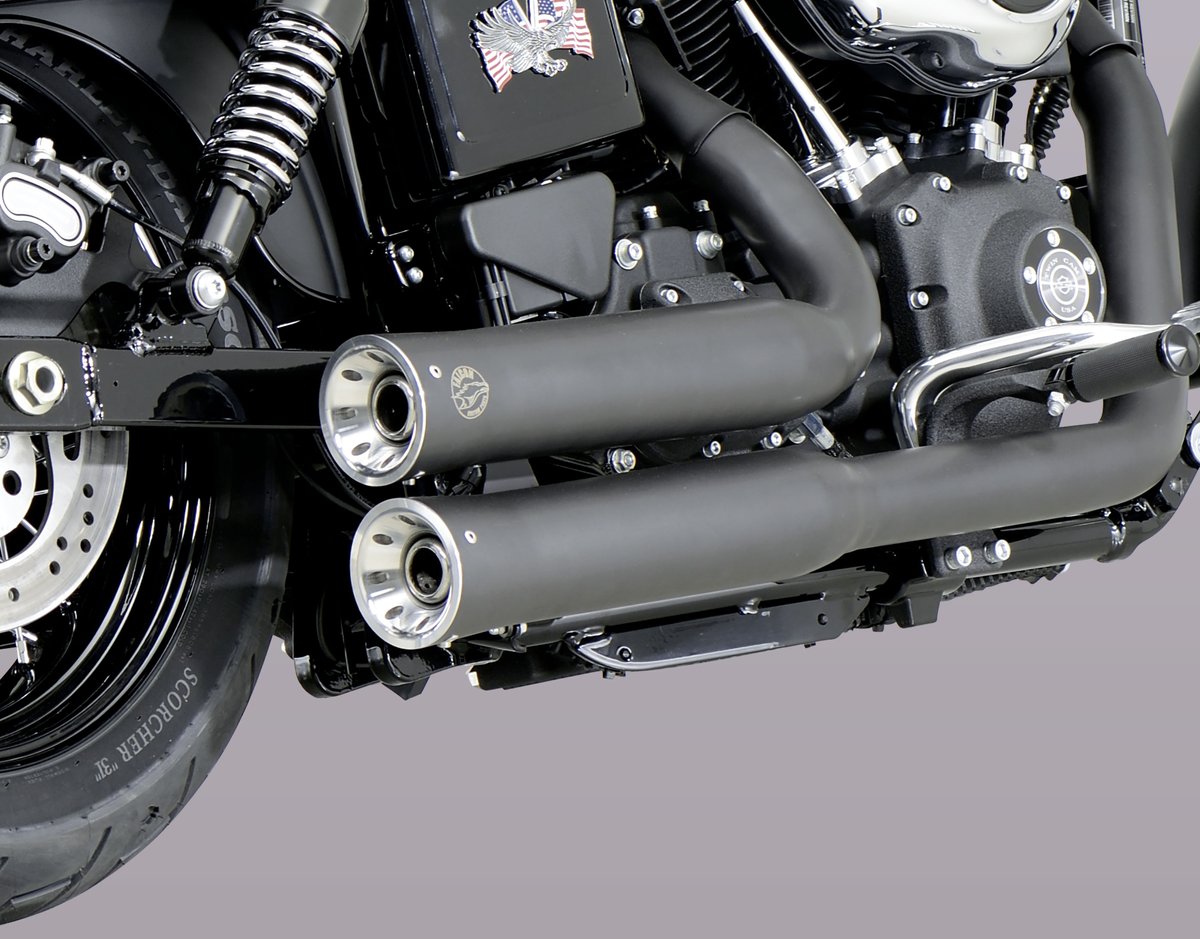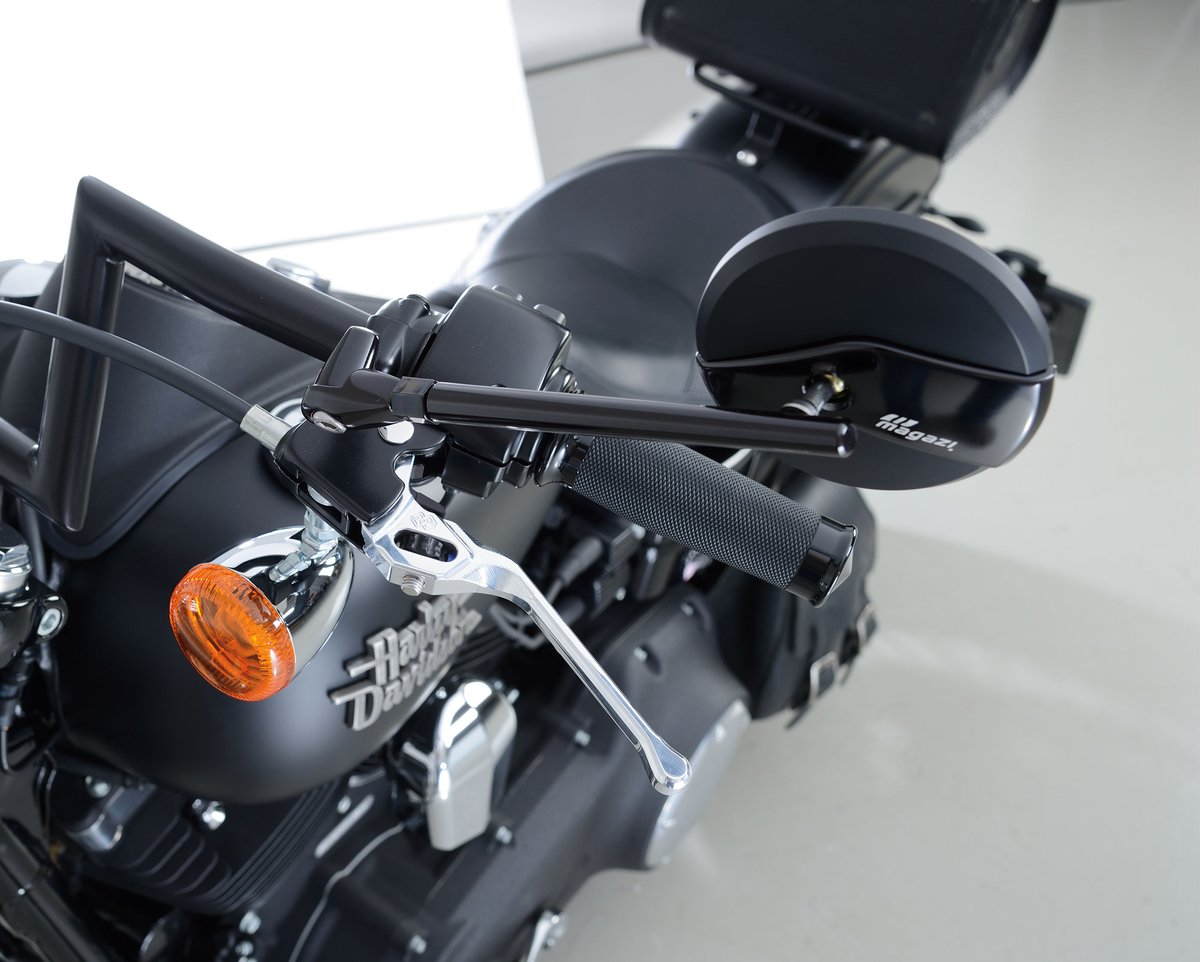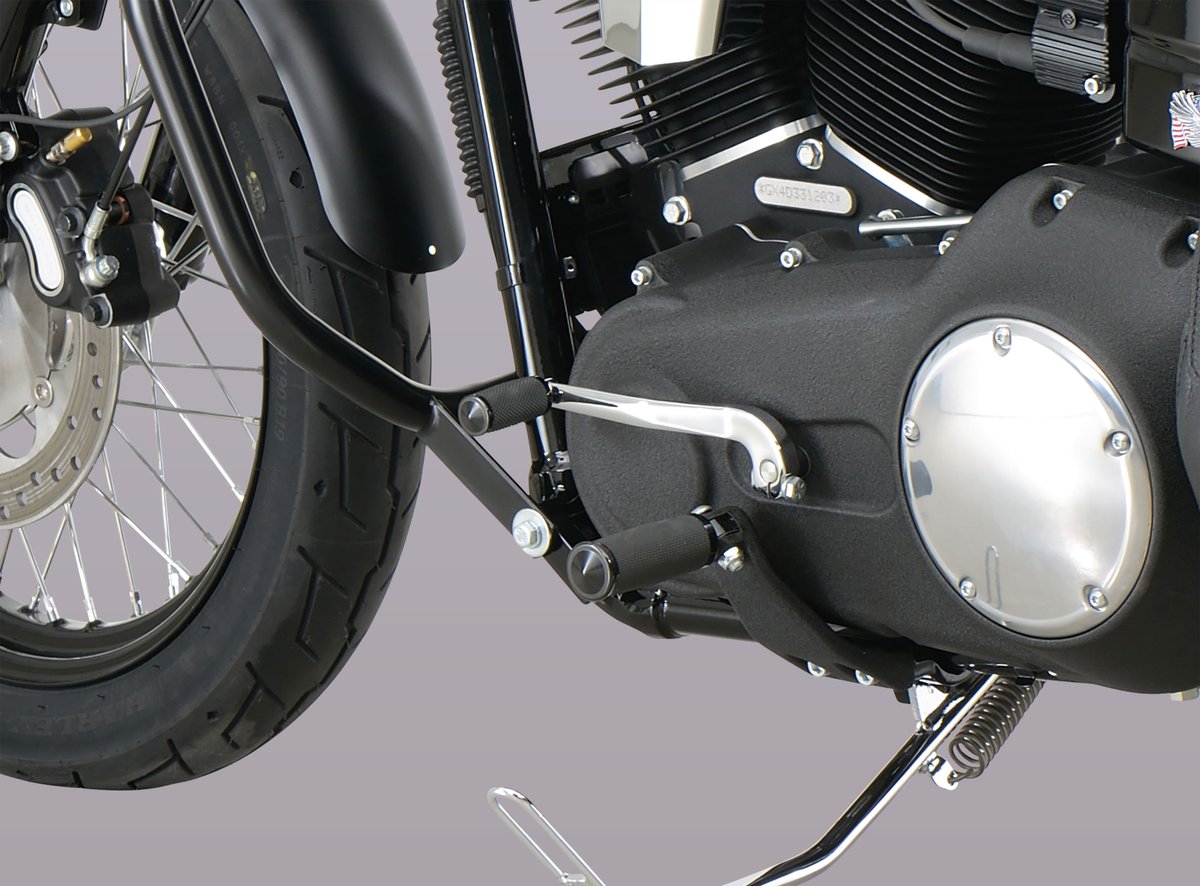 A headlight with an elongated housing gives the bike a dynamic visage. The genuine chopper look means a flat rear end, achieved using shorter shock absorbers and a side-mounted license plate holder. The cable for the license plate light can be secured to the swing arm easily using self-adhesive cable glands. Smoked "Dark" tail lights and turn signals from Kellermann are the ideal match for the Dyna's "black look". We routed the cables out of view behind the fender strut, soldered them to the original main cable, and permanently insulated the connection using heat shrink tubing.
Not just for going to the shops: Luggage system for grand tours
The ability to carry luggage increases the practicality of the chopper. A luggage rack from Fehling on the fender offers space for a high-quality Hepco & Becker leather bag. A Held pannier integrates seamlessly in the overall look, and is secured to the frame with a sturdy mount. The Harley's brawny looks are rounded off with a rugged Fehling crash bar, which helps prevent expensive damage to the bike in the event of a collision.
That just leaves the sound. Despite legal limits, the chunky Falcon system is still a big improvement on the original, both in terms of sound and looks.
---
---