Honda CB 500 F – Louis Special Custom Bike
A mild-mannered motorcycle does not always have to look mild-mannered, as our CB 500 F proves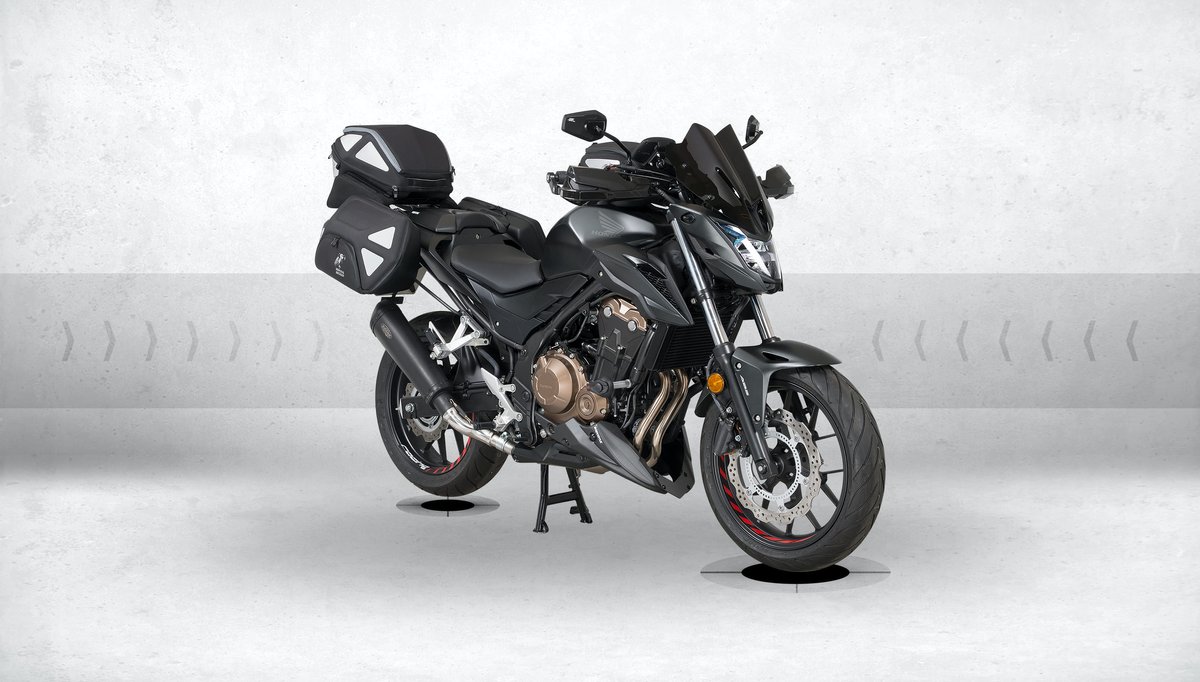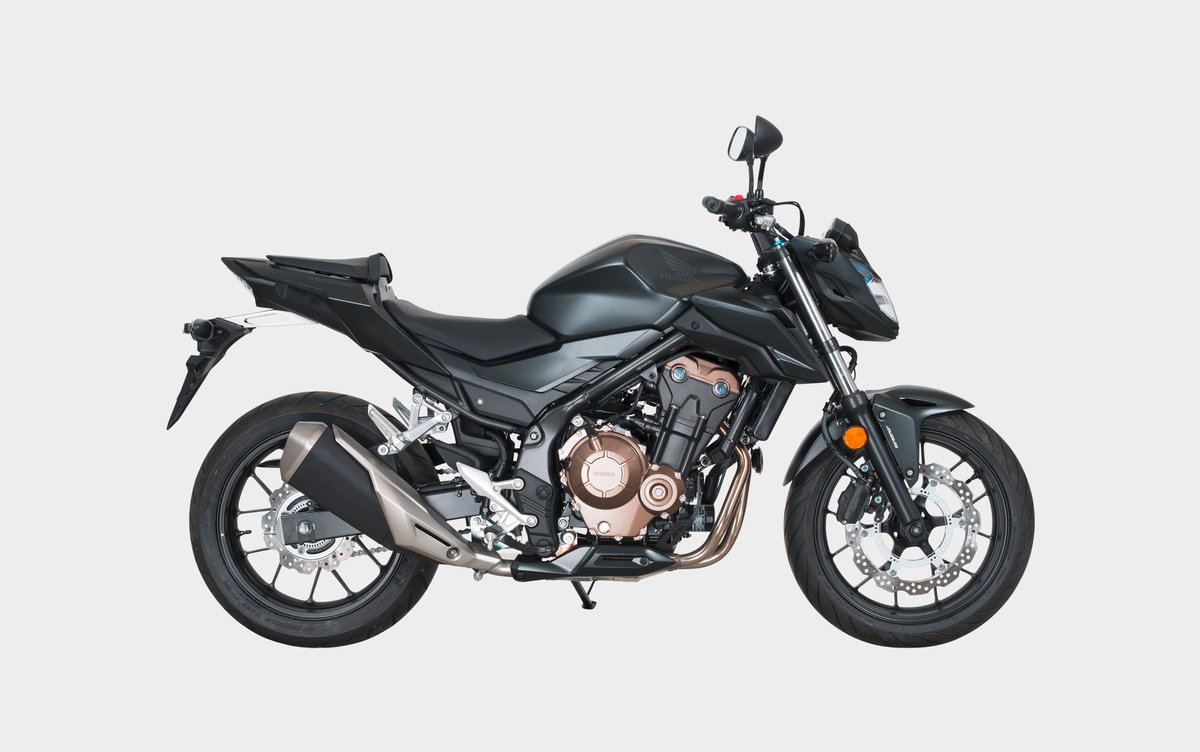 Honda CB 500 F
Honda CB 500 F In original condition a mild-mannered motorcycle, absolutely suitable for the beginner
Bread-and-butter motorcycle – now with a tasty topping!
There is absolutely no need for a big bike in order to experience the thrill of the ride on curvy country roads: a Honda CB 500 F, with its moderate weight, short wheelbase and low sitting height, indeed has the edge in this respect. It passes through the hairpin playfully and then sprints away energetically with its refined but rev-happy twin-cylinder engine. We quickly took a shine to the cheeky CB, thanks to its great handling – and we gave it a great package of accessories which show off the sporty look and optimise its suitability for everyday use: With a seat cowl, a belly pan and a rear hugger from Bodystyle, the slim 500 cc bike takes on an aggressive, individual look. This is emphasised at the rear end by a short, delicate Protech license plate holder. The Shark rear silencer with its stylish look provides a suitable sound and also saves weight. The elegant license plate holder features tiny LED turn signals. For installation it is recommended that the corresponding relay, mount cover and adapter cable be ordered along with them. The cockpit area was upgraded with loving attention to detail: custom handles harmonise with mirrors and hand lever from LSL, and wider superbike handlebars improve the feel for the road and handling. Further optical accents can be brought out with a coloured Enuma chain, rim bed stickers and grippy LSL aluminium footrests.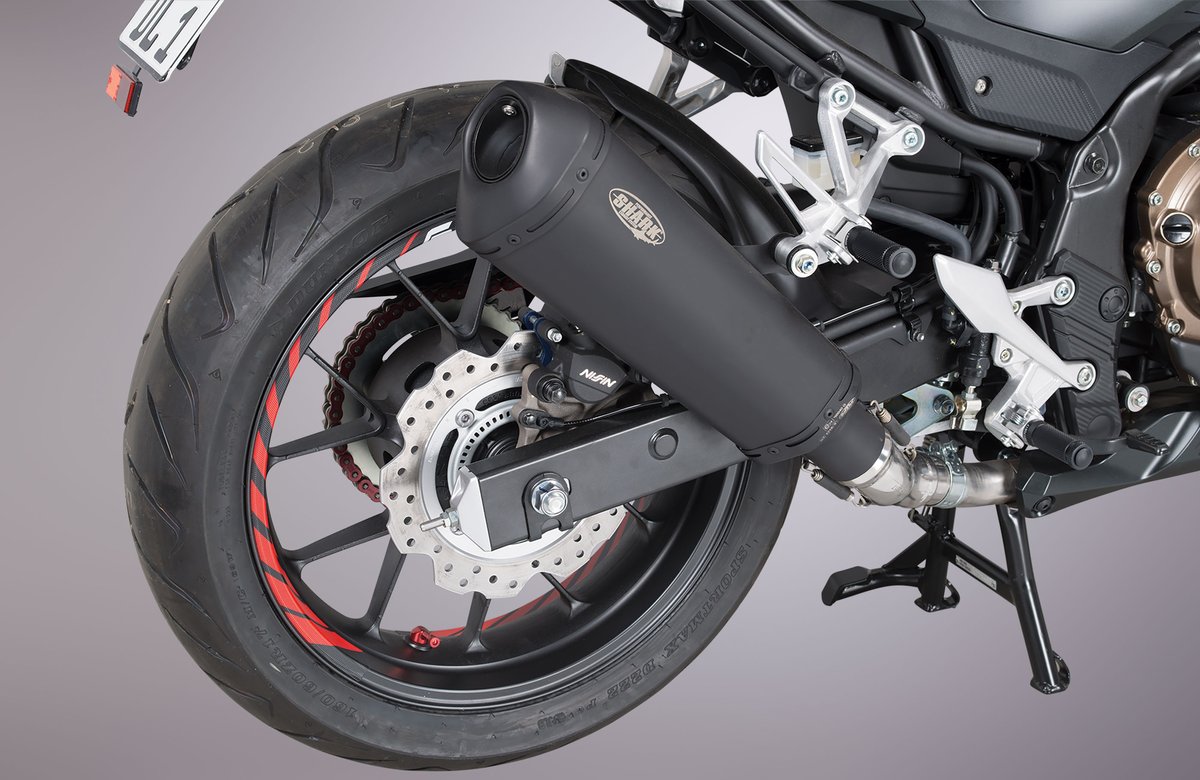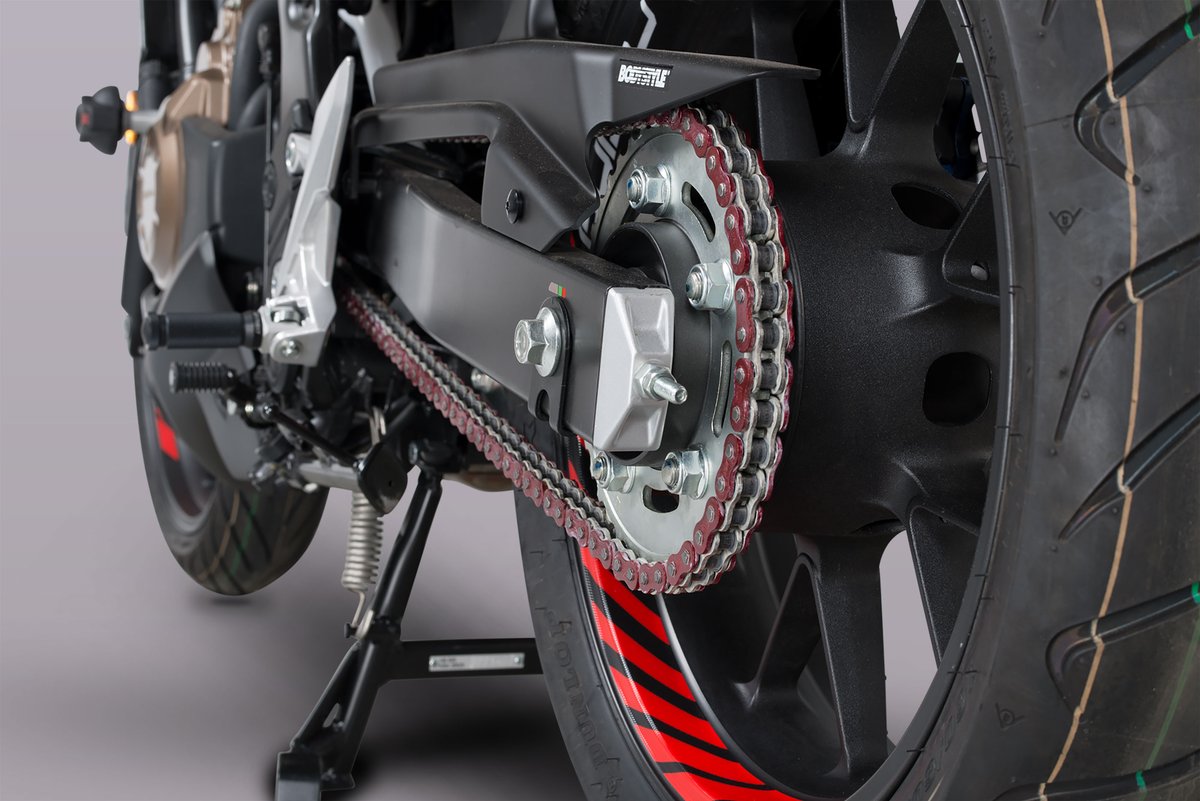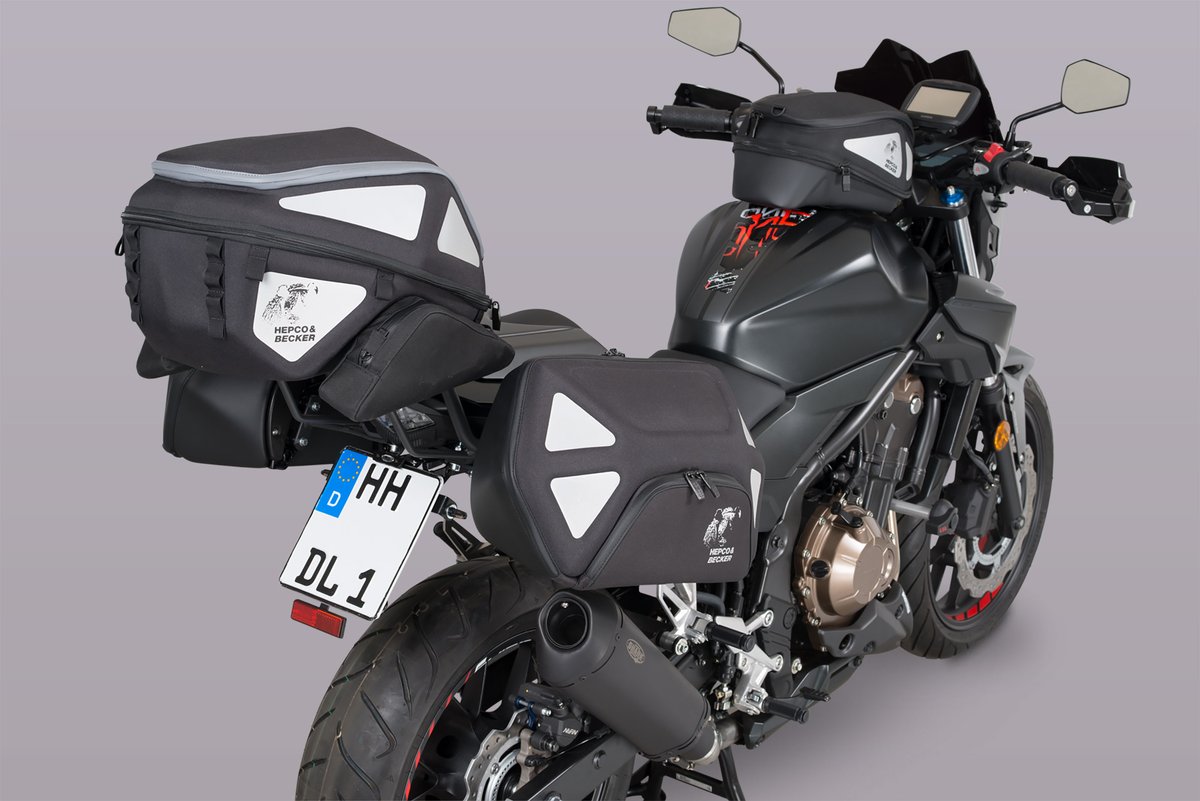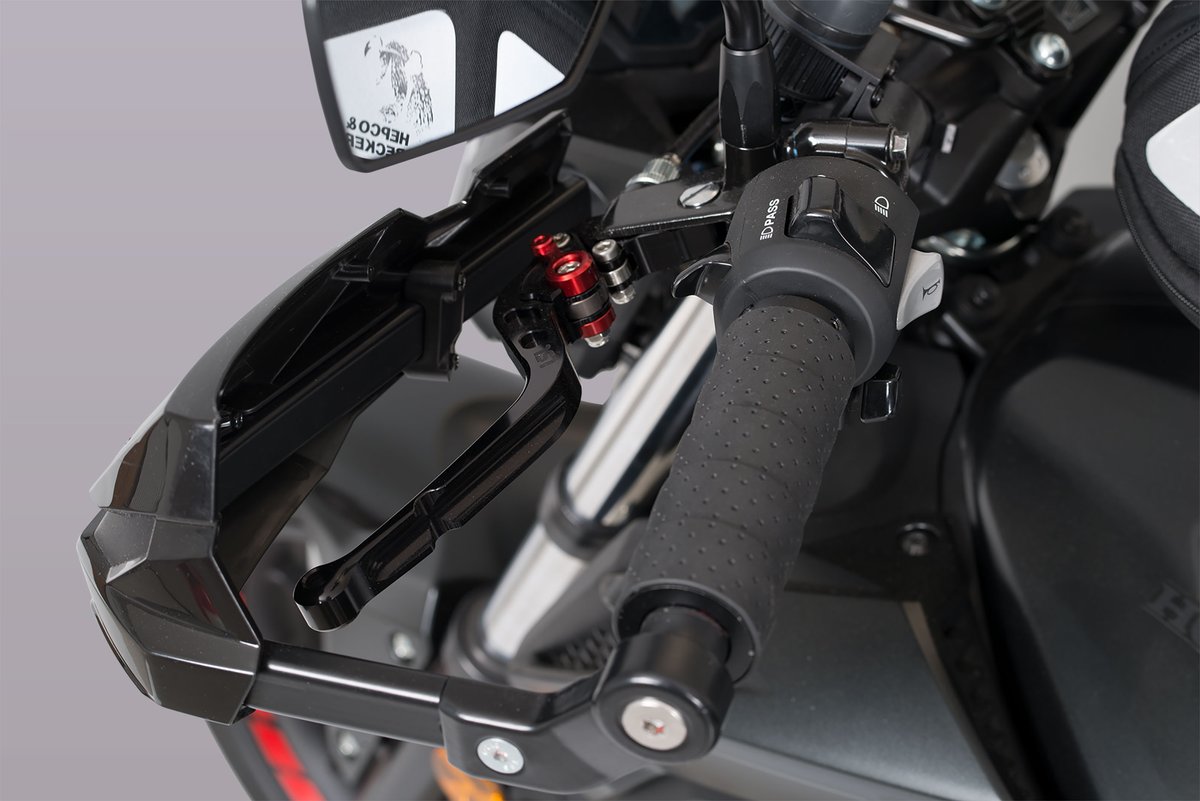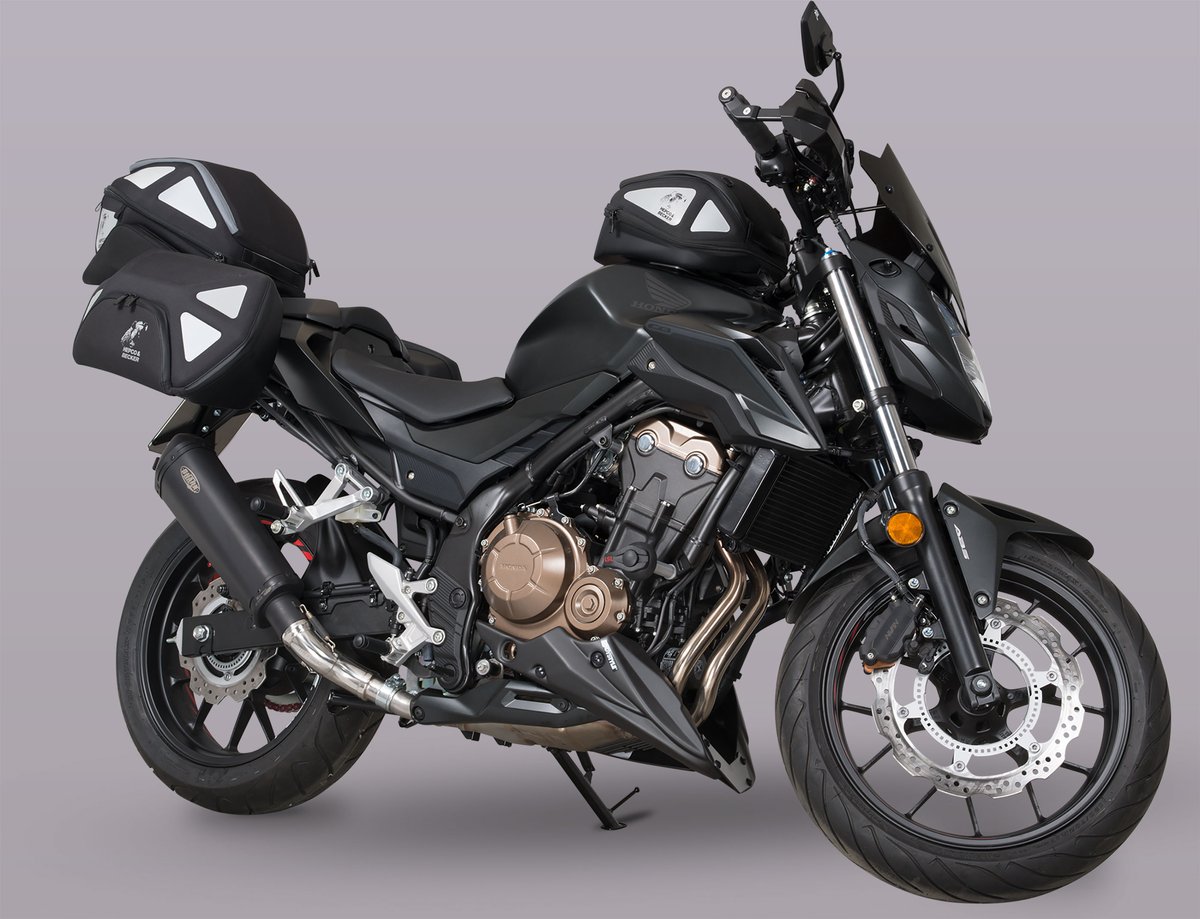 And they are suitable for touring too!
Beautiful, curvy circuits and all the sights on the weekend trip are easy to find with a Garmin motorcycle sat nav. Elegant, stable and easily removed C-Bow saddlebags from Hepco & Becker carry the travel equipment. For the rest of the holiday the capacity can be expanded with a Hepco system tank bag which also provides a good service in the city. The passive safety is improved by LSL crash pads and SW-Motech hand guards, whilst an Ermax windshield deflects the airstream away from the rider. A Hepco centre stand provides the loaded machine with a stable hold. It is also useful during the winter break or when servicing the chain.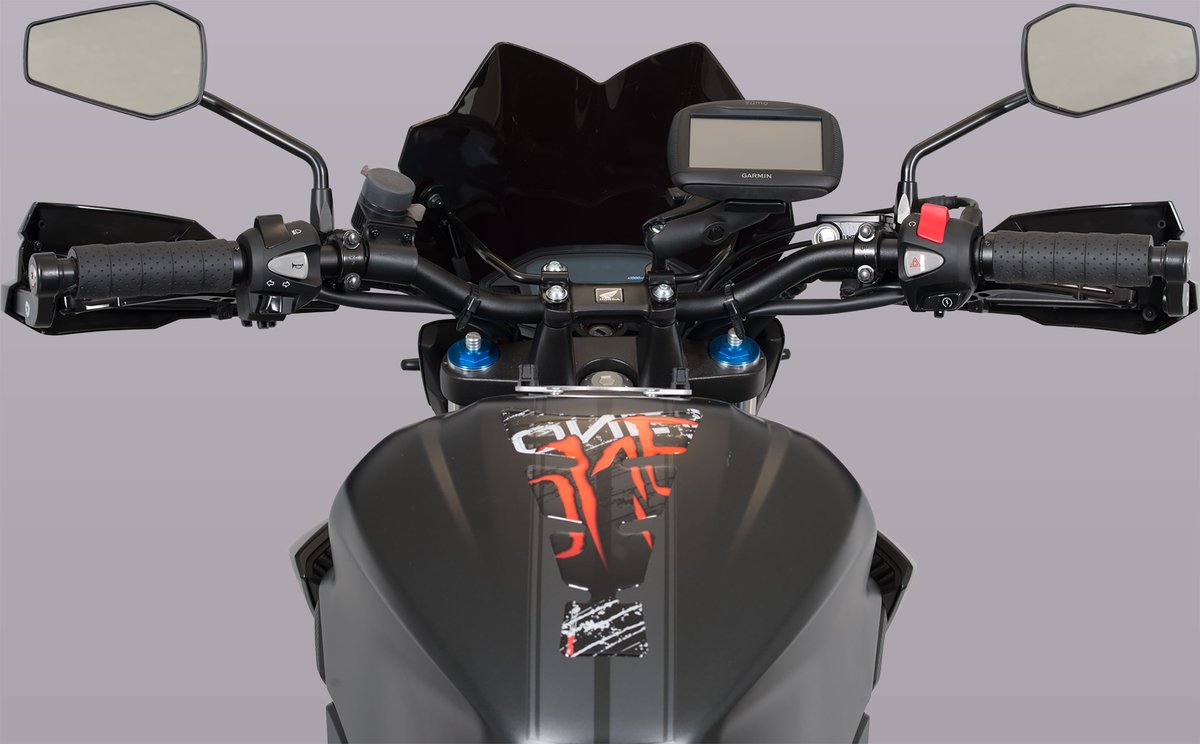 ---
---