Kawasaki Z 750 – Louis Special Custom Bike
Kawasaki's Z models are the epitome of power and dynamism on two wheels. The Z 750 was no exception. We chose to take this distinctive character a step further by giving the Z 750 its very own streetfighter look.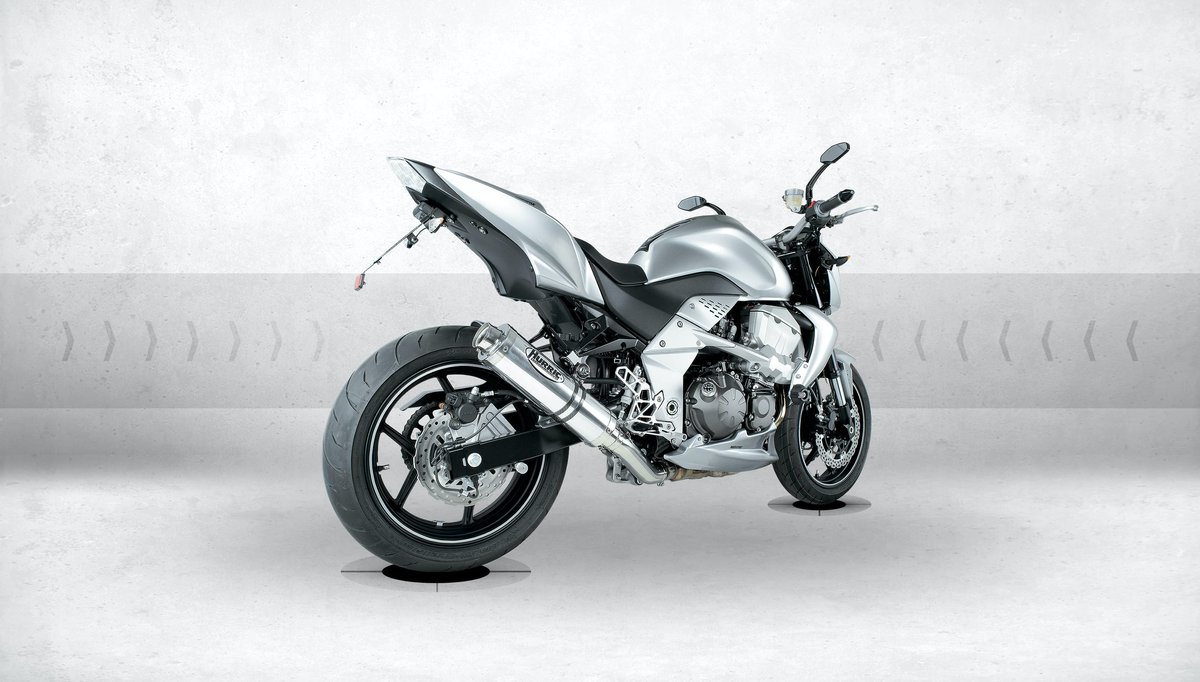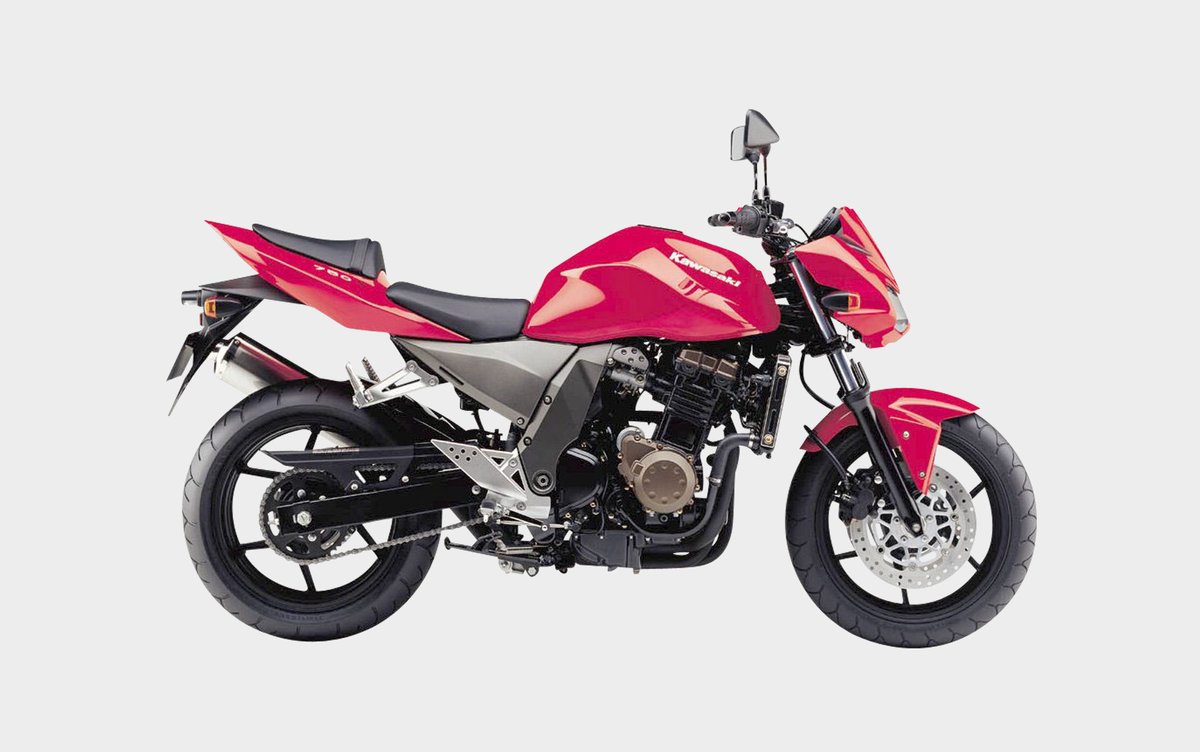 Kawasaki Z 750
As the little sister of the Z 1000, the Z 750 came onto the market in 2004. Our machine belongs to the second generation, launched in 2007, with a considerably sharper design.
Hardly middle of the road – Kawasaki Z 750
Mid-range motorcycles have long ceased to be overshadowed by their "big sisters" – engines that deliver around 100 bhp, tauter chassis and innovative technology add up to a major upgrade for this class of bike.
Bodybuilding for the Z
The Z 750 is perfect for quickly creating an extremely masculine fighter, and with only modest investment. This can be achieved with great success by opting for silver paintwork. The homogeneous colour scheme emphasises the powerful lines of the streetfighter to fantastic effect. But the bike only achieves a really cool physique when a few attractive components from Bodystyle are added: belly pan and rear hugger are the foundation stones of the conversion. But a fighter also needs a sexy tail end – with a slimline license plate holder, the lines are instantly perfect. The original license plate light and reflector are retained.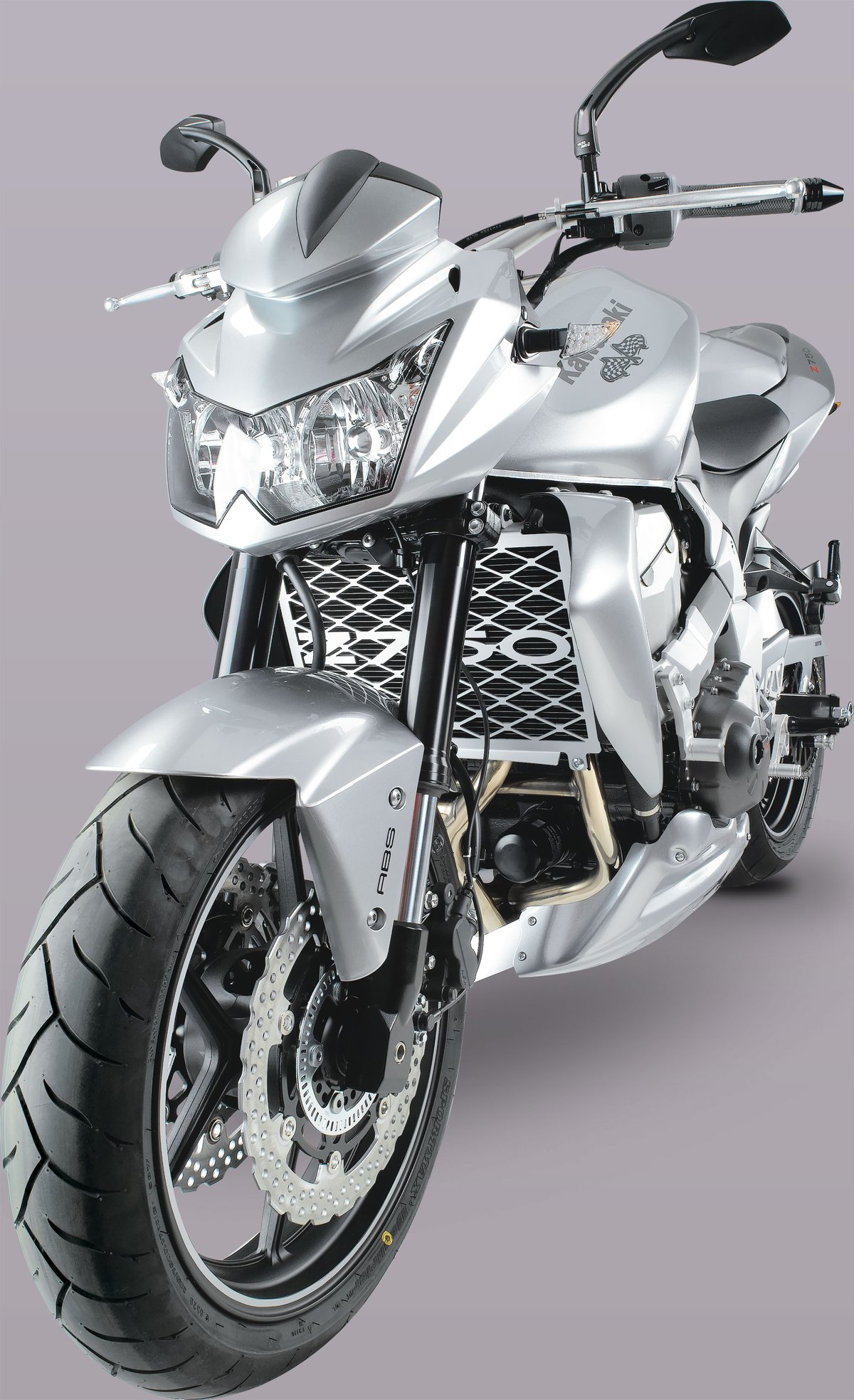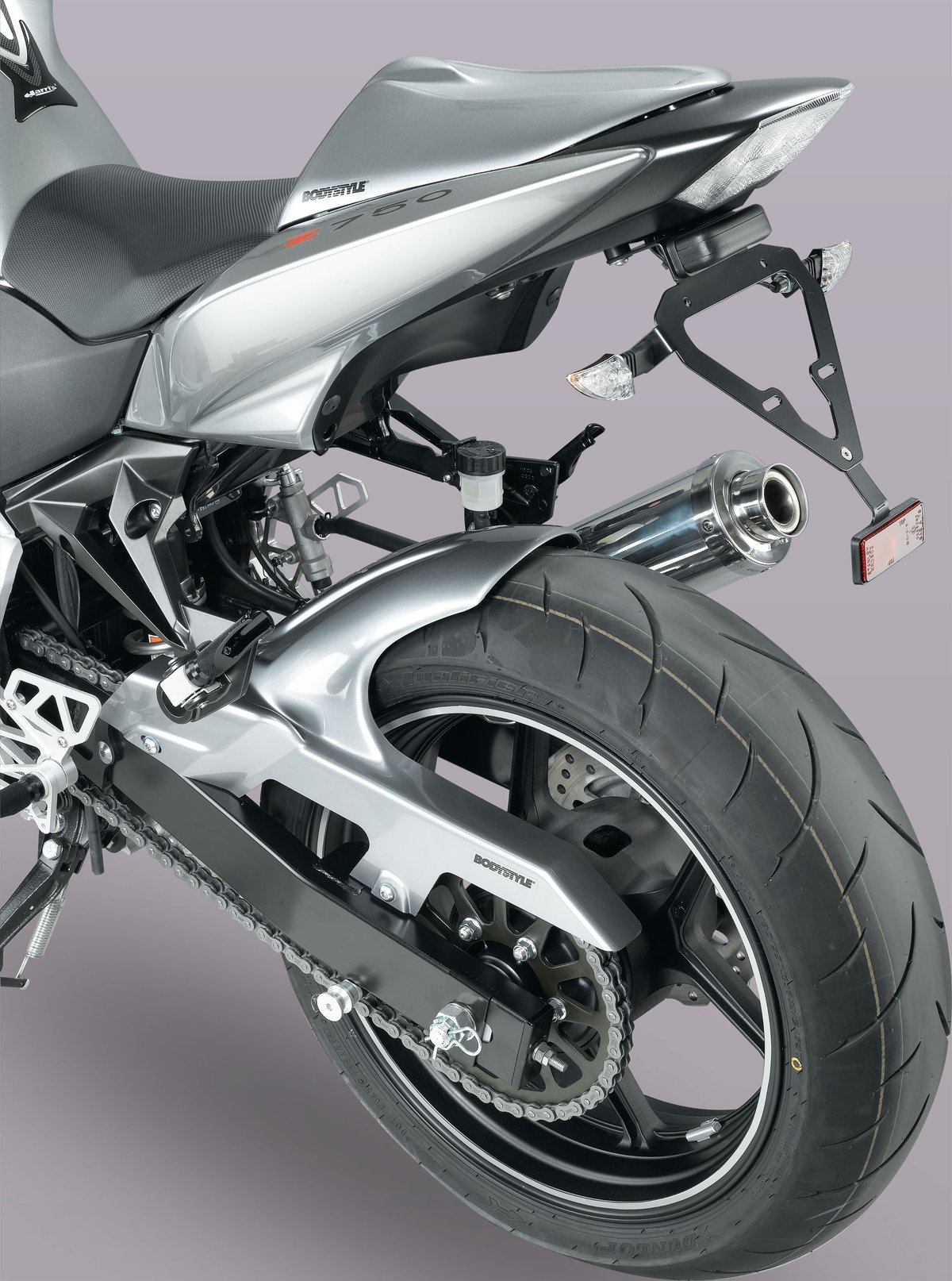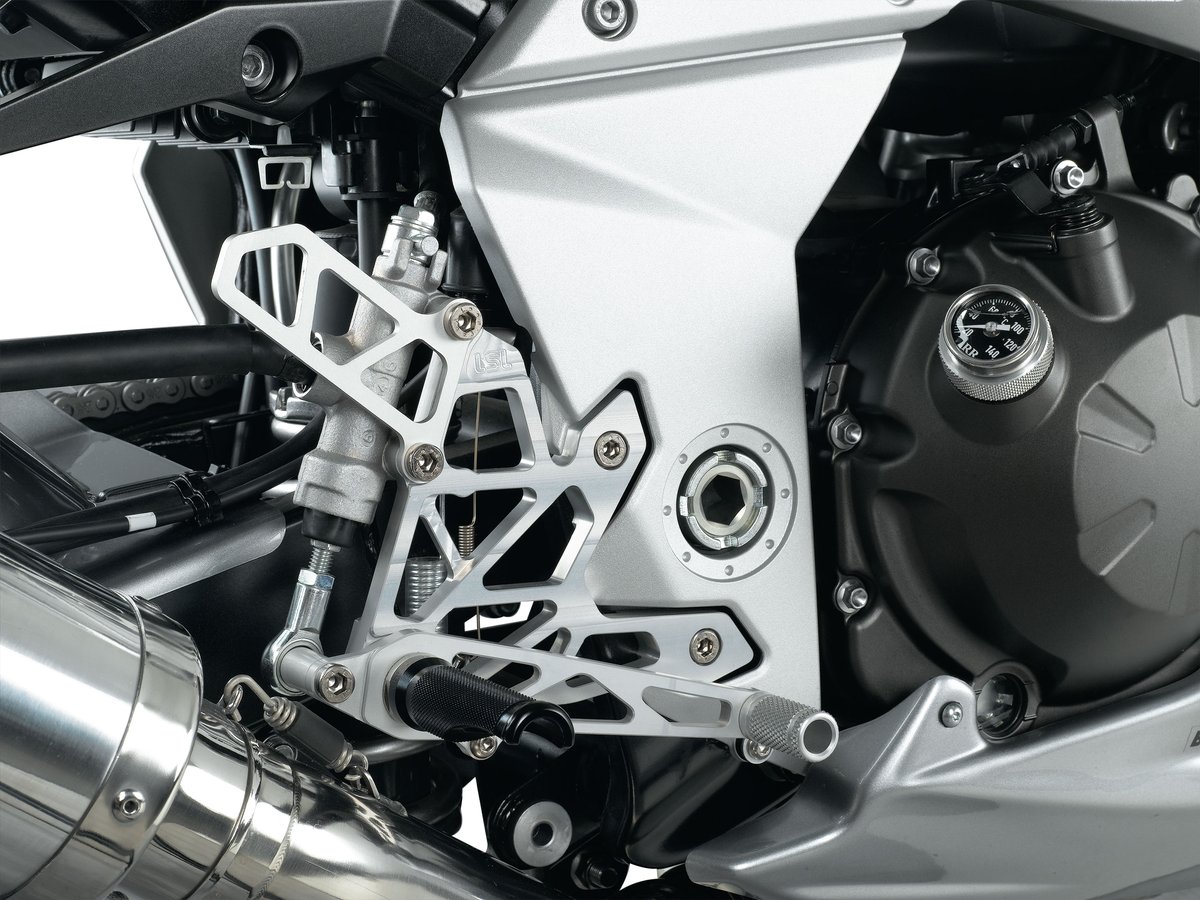 Lots of attention to detail
To ensure that the ergonomics of the Z 750 match the sporty image, we have chosen a footrest system and a superbike handlebar from LSL. Add to this lots of small details that make a big difference, such as protective crash pads and a radiator cover from Puig. Conical handlebar ends and mirrors with a matching shape complement the lines of the bike perfectly. The oversized original exhaust had to make way for a sleek and shiny Hurric shorty (with type approval and cat) – nothing must detract from the lean look of our Kawa. The result speaks for itself: even standing still, the bike now positively exudes power and dynamism!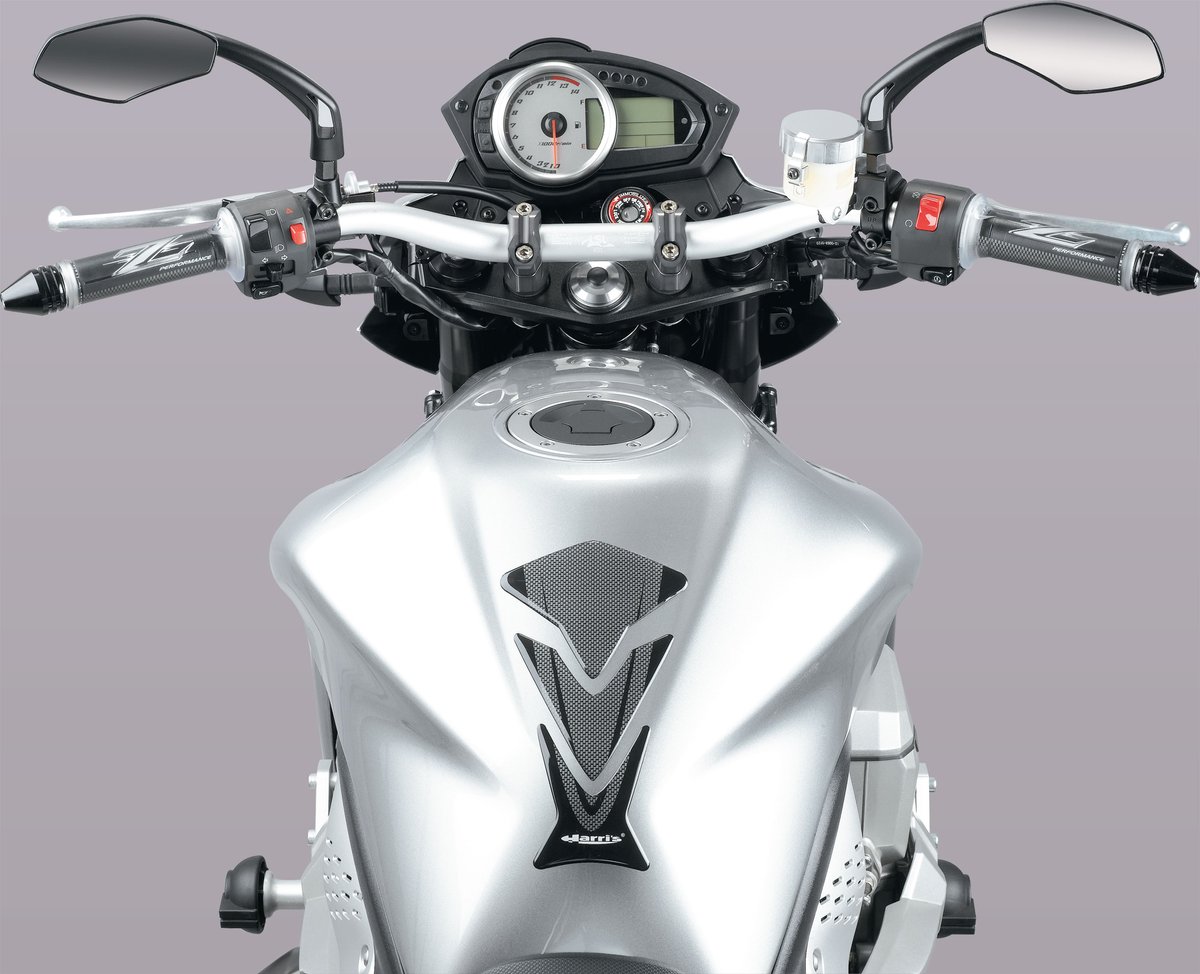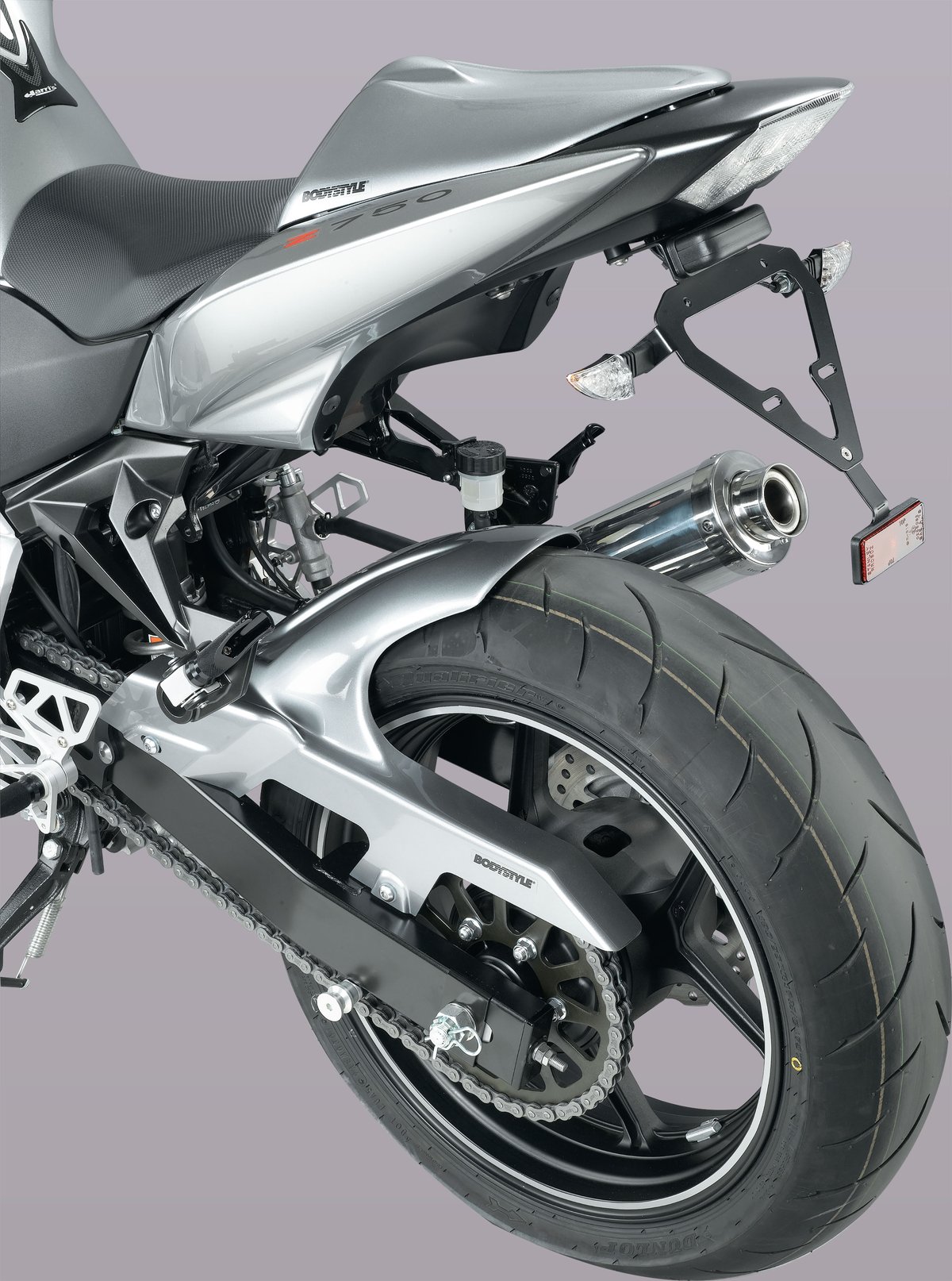 ---
---