KTM 125 Duke – Louis Special Custom Bike
The little KTM is a 16-year-old's dream. And Louis makes this dream even better.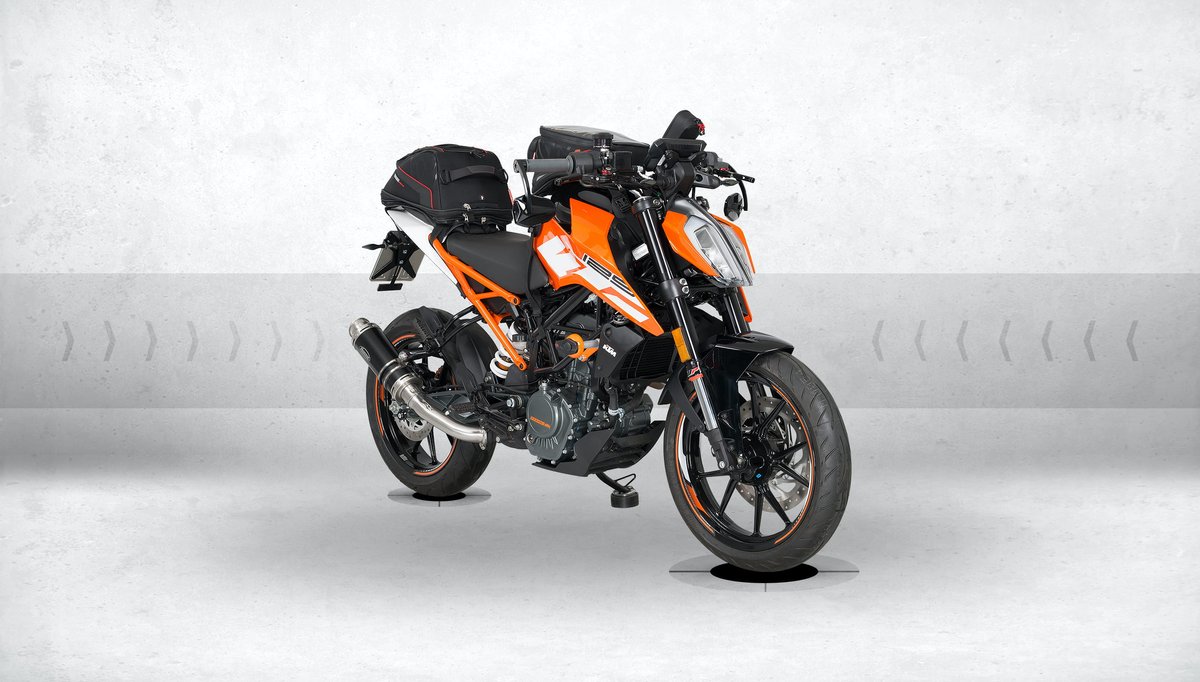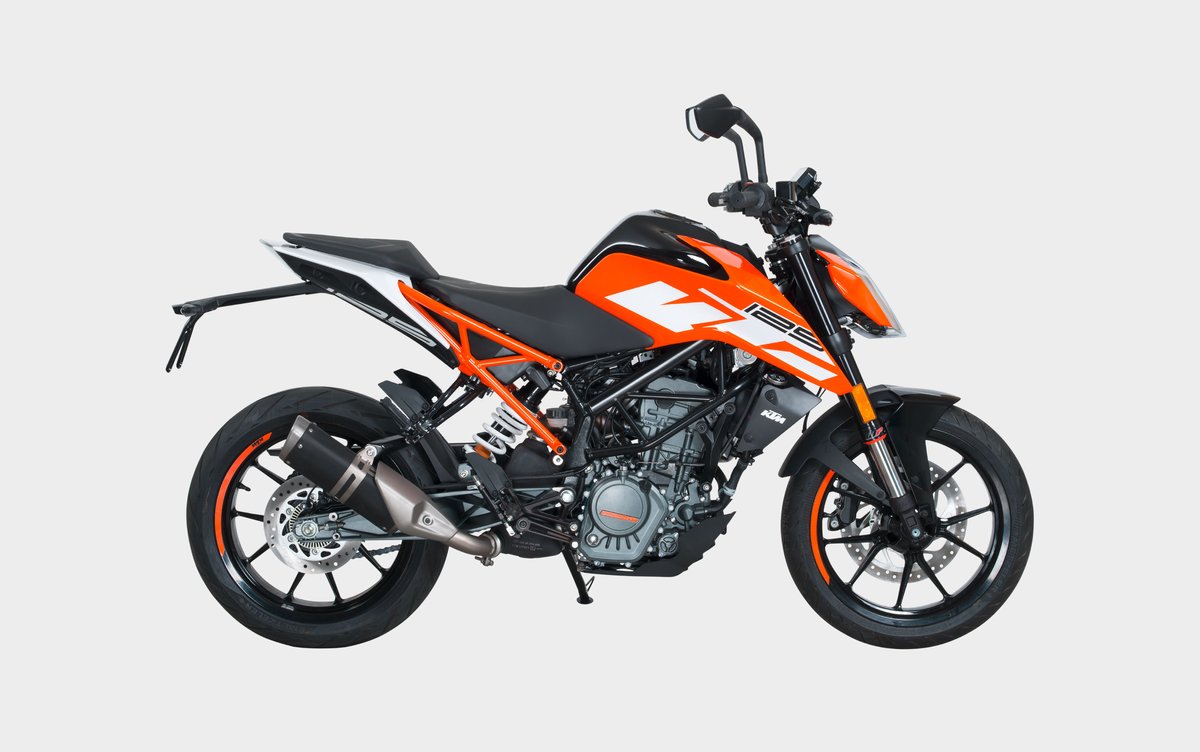 KTM 125 Duke
Even in original condition the KTM 125 Duke is already pretty much the best that can happen to a beginner rider.
Show bike with everyday qualities
KTM has a genuine top model on offer for beginners: with the powerful, seemingly adult 4-stroke motor, the elaborately designed, sporty chassis and aggressive styling, the little Duke even demands respect from experienced bikers. This cool plaything can be personalised perfectly with a little special equipment. Here are a few examples:
Increase everyday utility, e.g. with a Vanucci tank bag and tail pack which are a good-quality match for this premium 125 cc motorcycle. To prevent the sidestand from sinking into loose ground, an SW-Motech sidestand plate should be installed. Should the bike nonetheless topple over, LSL crash pads limit the damage without ruining the styling of the bike. The Cobrra chain lubrication system saves regular chain servicing and is particularly easy to install. The purchase price is easily recuperated thanks to the increased service life of the final drive. A GPS app converts the smartphone into a cost-effective sat nav – the GIVI smartphone holder with waterproof case is used to fasten the phone to the handlebars and provide protection. A real carbon tank pad stylishly protects the fine tank paintwork from scratches from the zipper on the rider's jacket.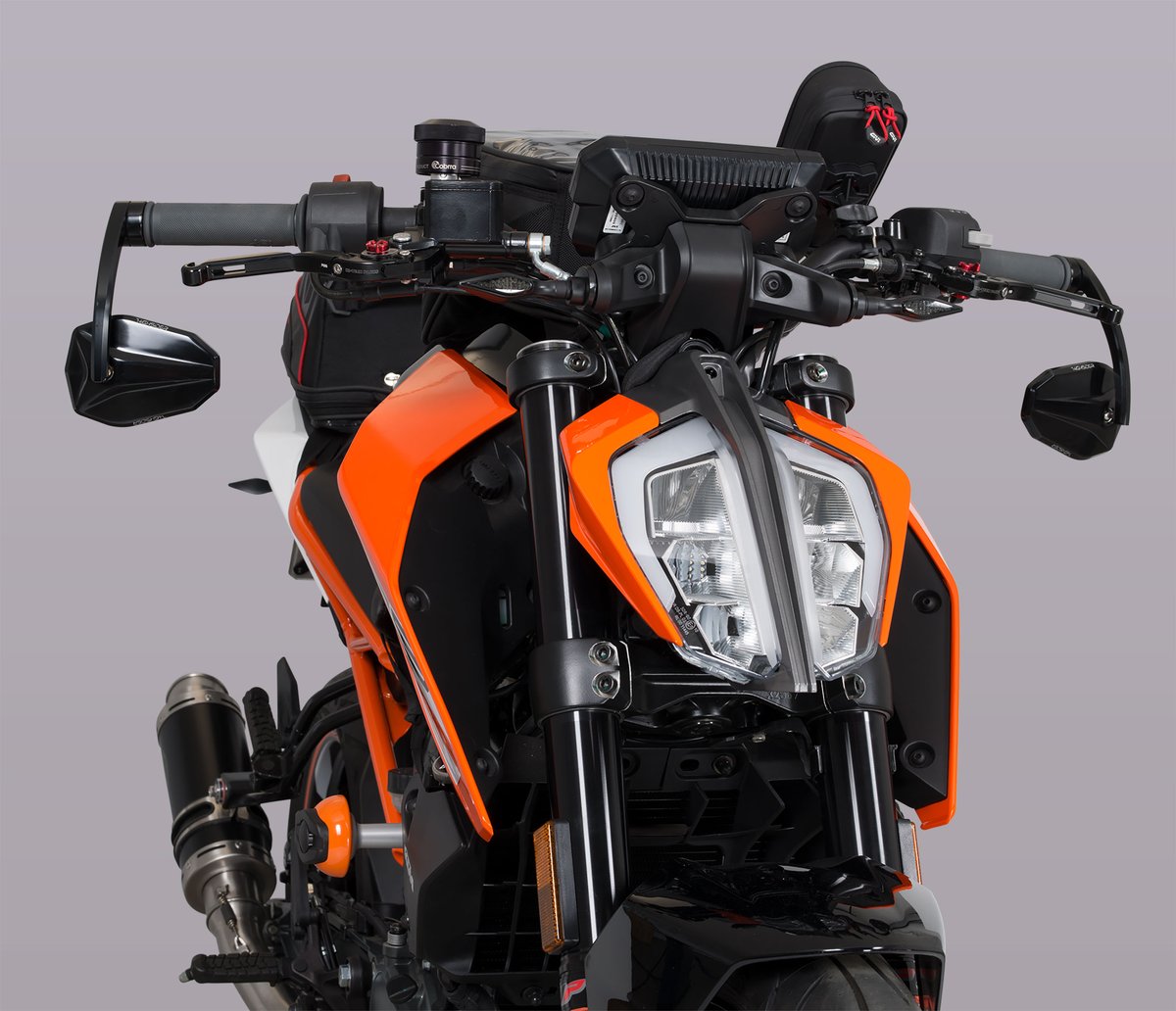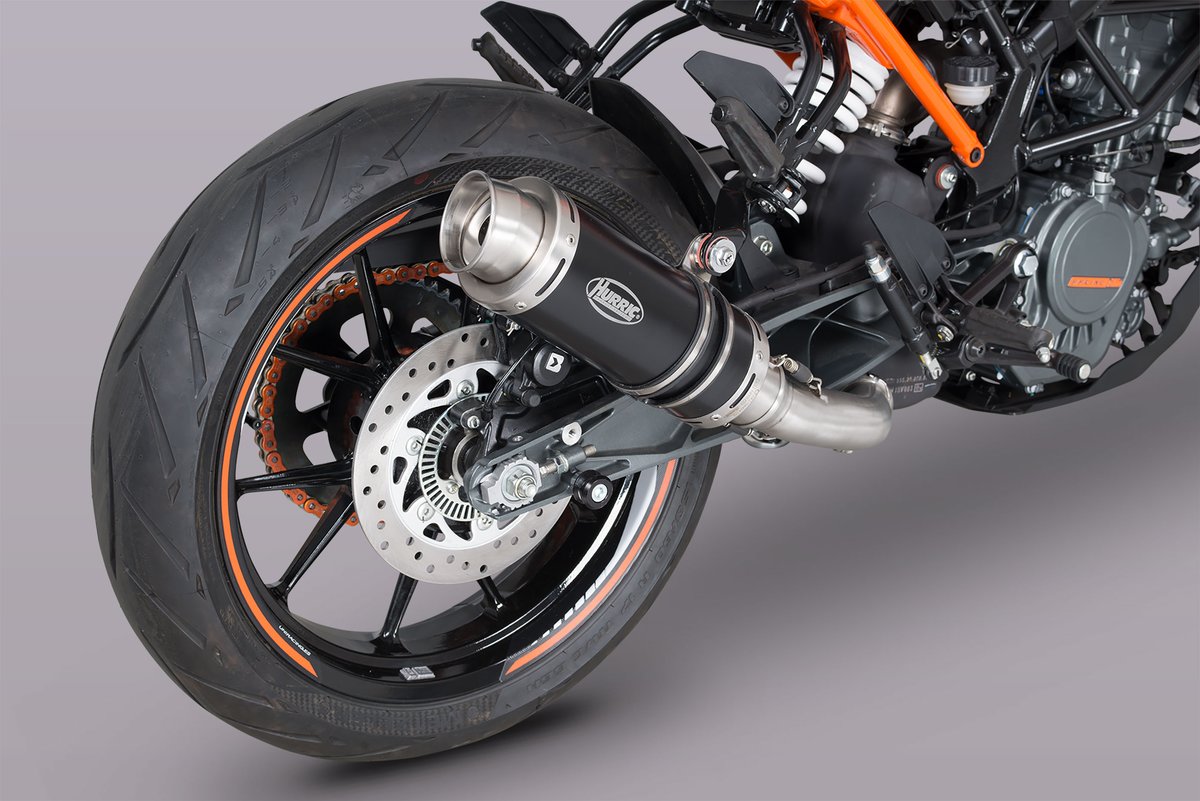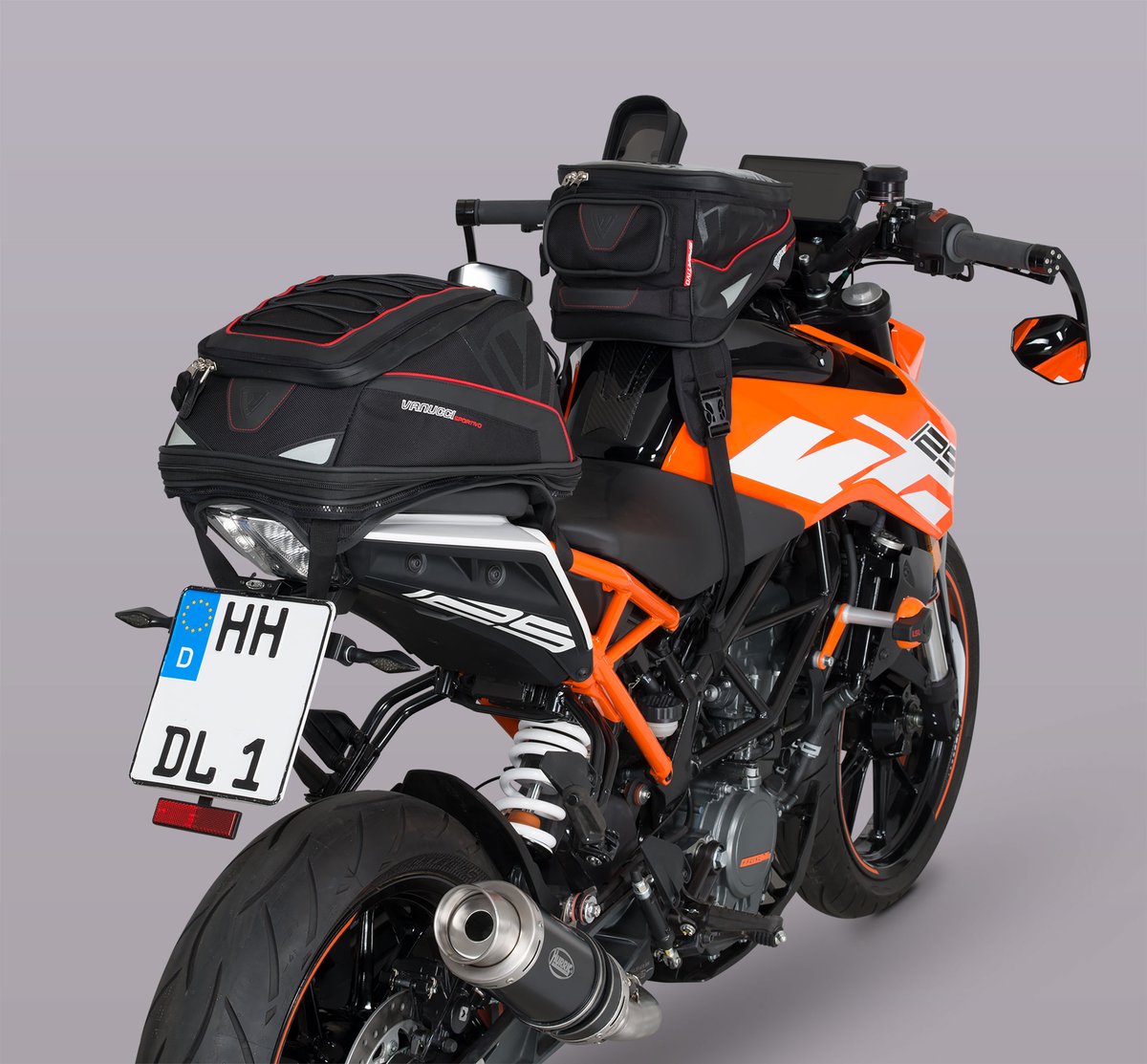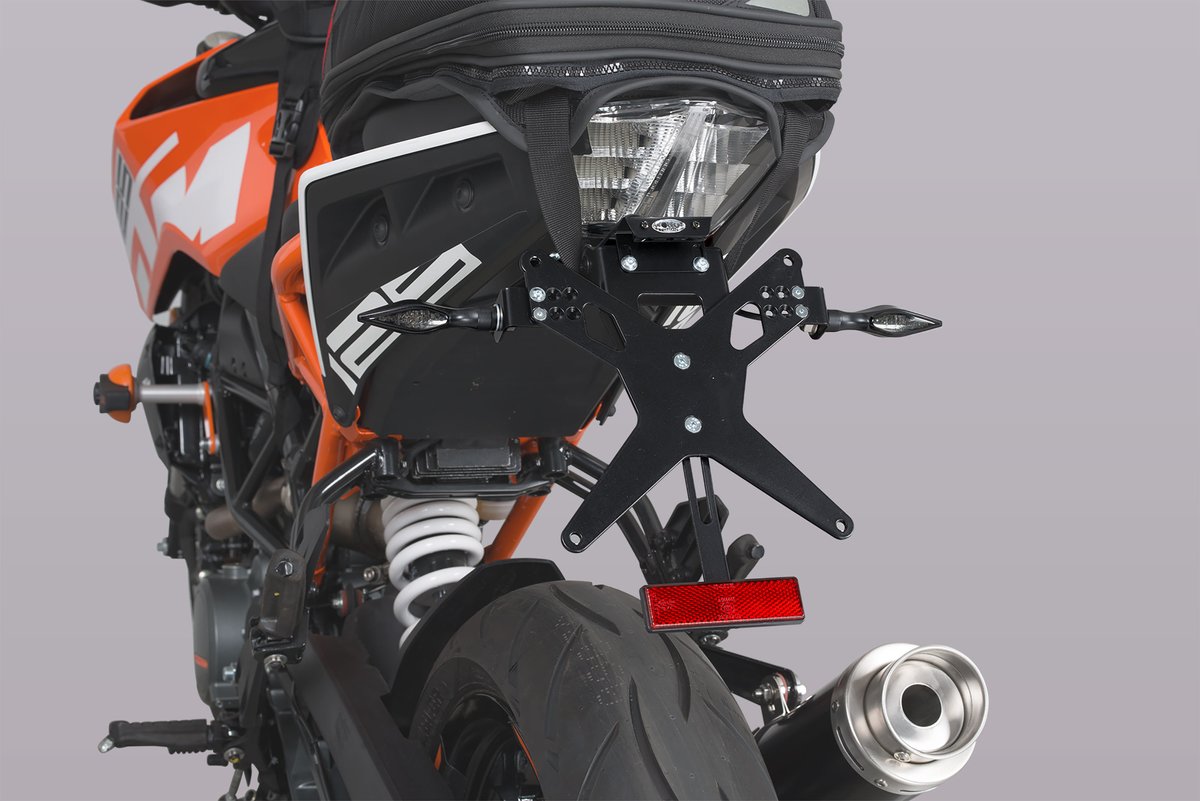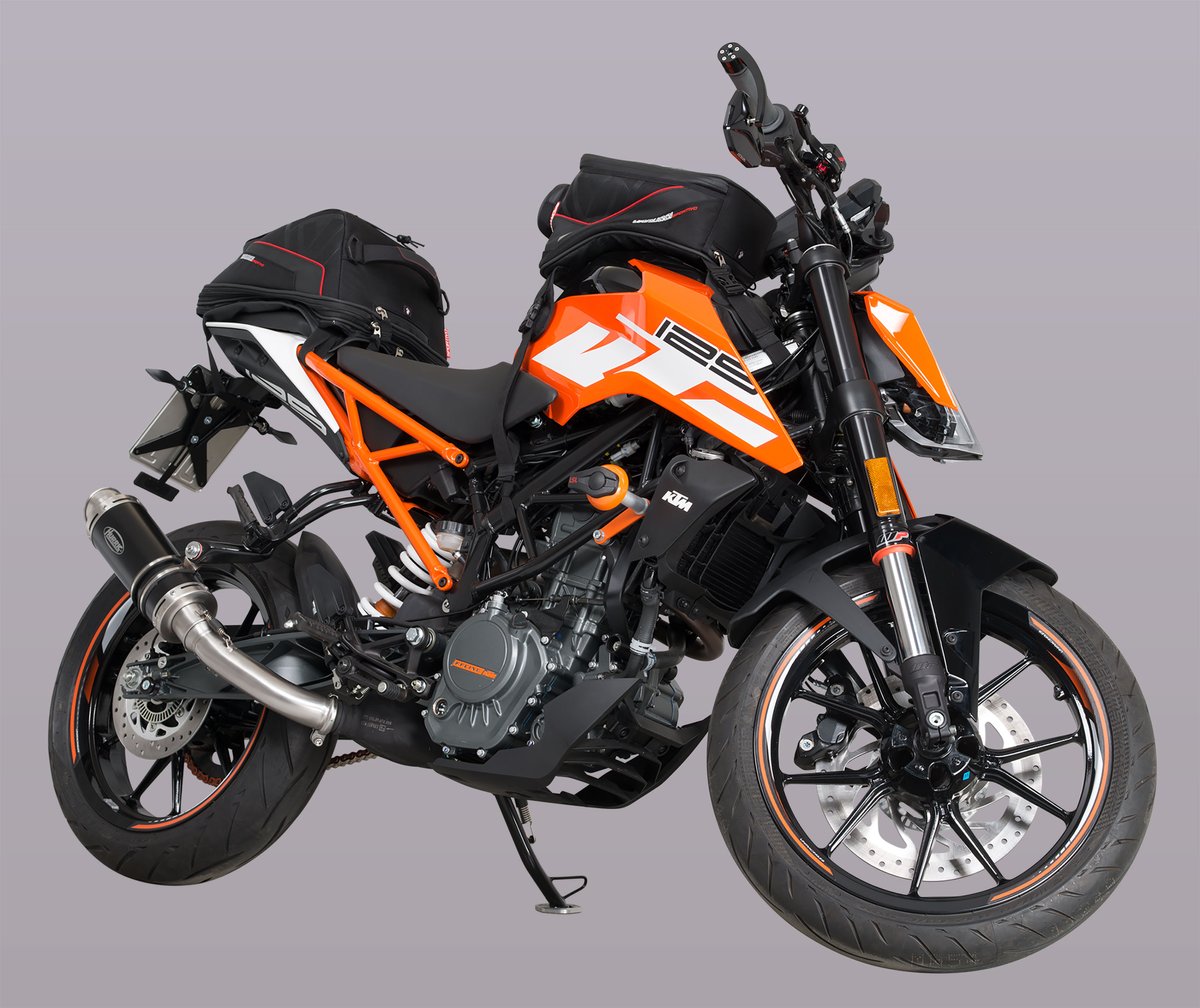 A classy look – more riding pleasure
With a colour-matched Enuma drive chain and rim decoration, the KTM seems a whole lot fresher. The original "insect sting" at the tail can simply be eliminated with a Protech license plate holder in conjunction with powerful LED micro turn signals. The superbike look can also be accompanied by a snappy short Hurric exhaust which better brings out the sound of the four-stroke engine. In addition, a fine, CNC-machined hand lever from Puig and bar-end mirror from Highsider, and the great 125 cc motorcycle doesn't need to hide itself away next to any larger bike when it comes to styling.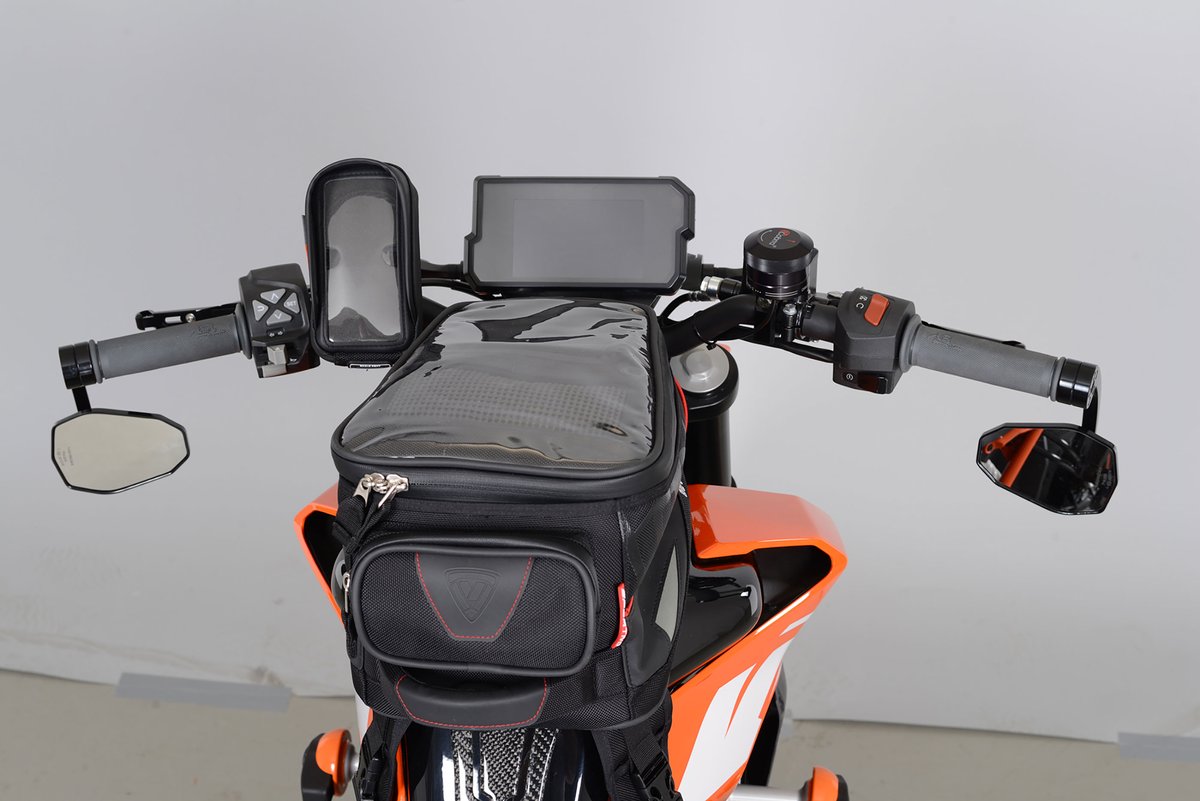 ---
---