Suzuki DL 650 V-Strom – Louis Special Custom Bike
Louis' conversion makes the Suzuki V-Strom an even better tourer.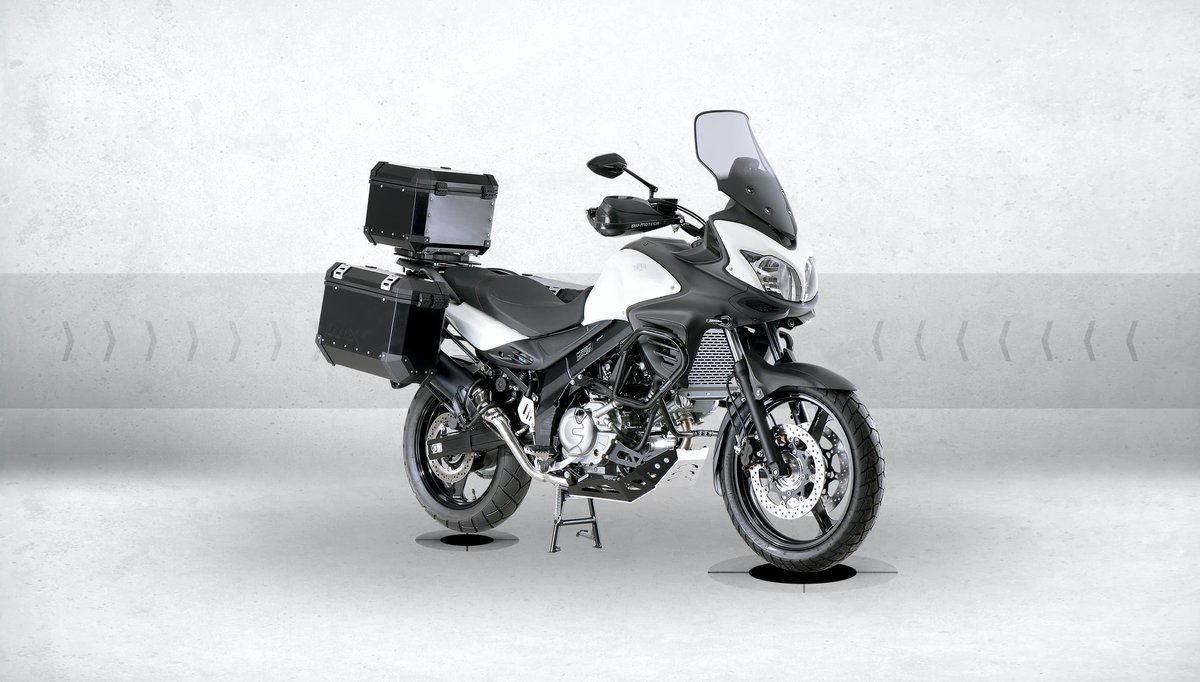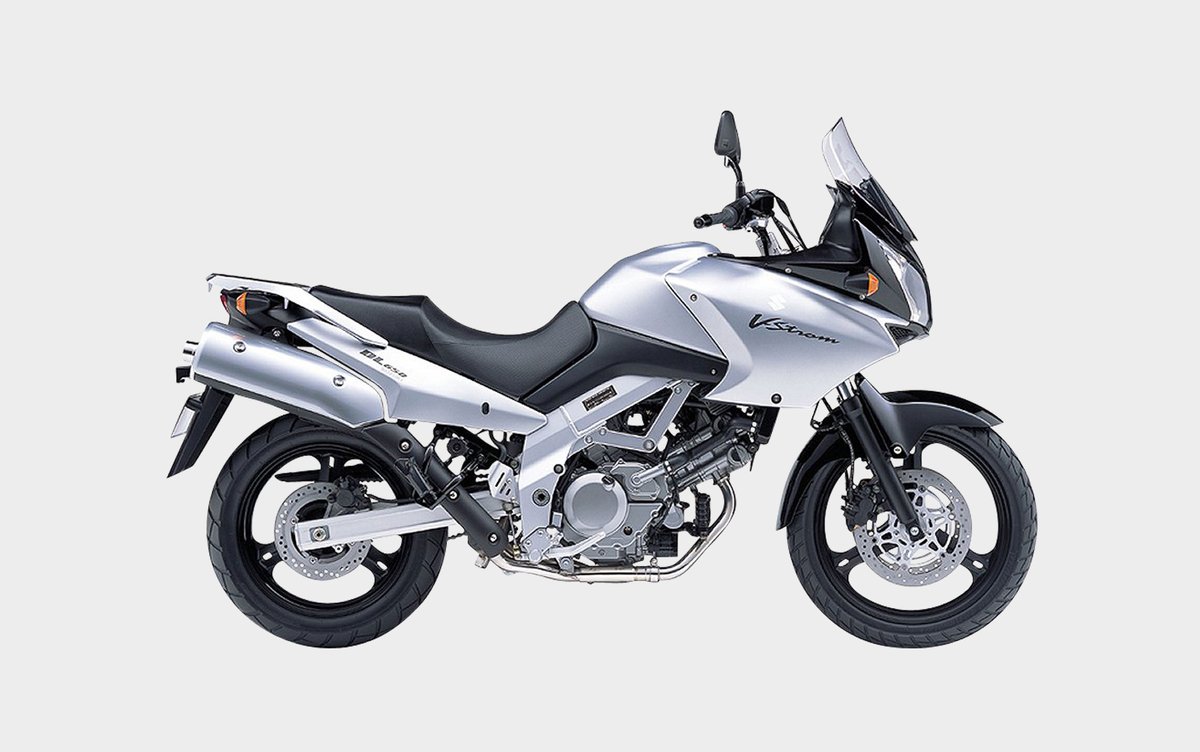 Suzuki DL 650 V-Strom
Exactly what a touring enduro should be: lightweight, reliable, torquey and no frills.
A very affordable touring enduro – The Suzuki DL 650 V-Strom
Suzuki's responsive and budget-friendly touring enduro has been a major player in the all-rounder market for years. And since 2012, the DL 650 has been more appealing than ever. The styling became easier on the eye and the V-twin was given more oomph and superior economy at the same time. The riding position and comfort are also great for covering long distances. Bikers looking to give free rein to their wanderlust with the V-Strom will, however, want to invest in a few extras to make the experience more enjoyable.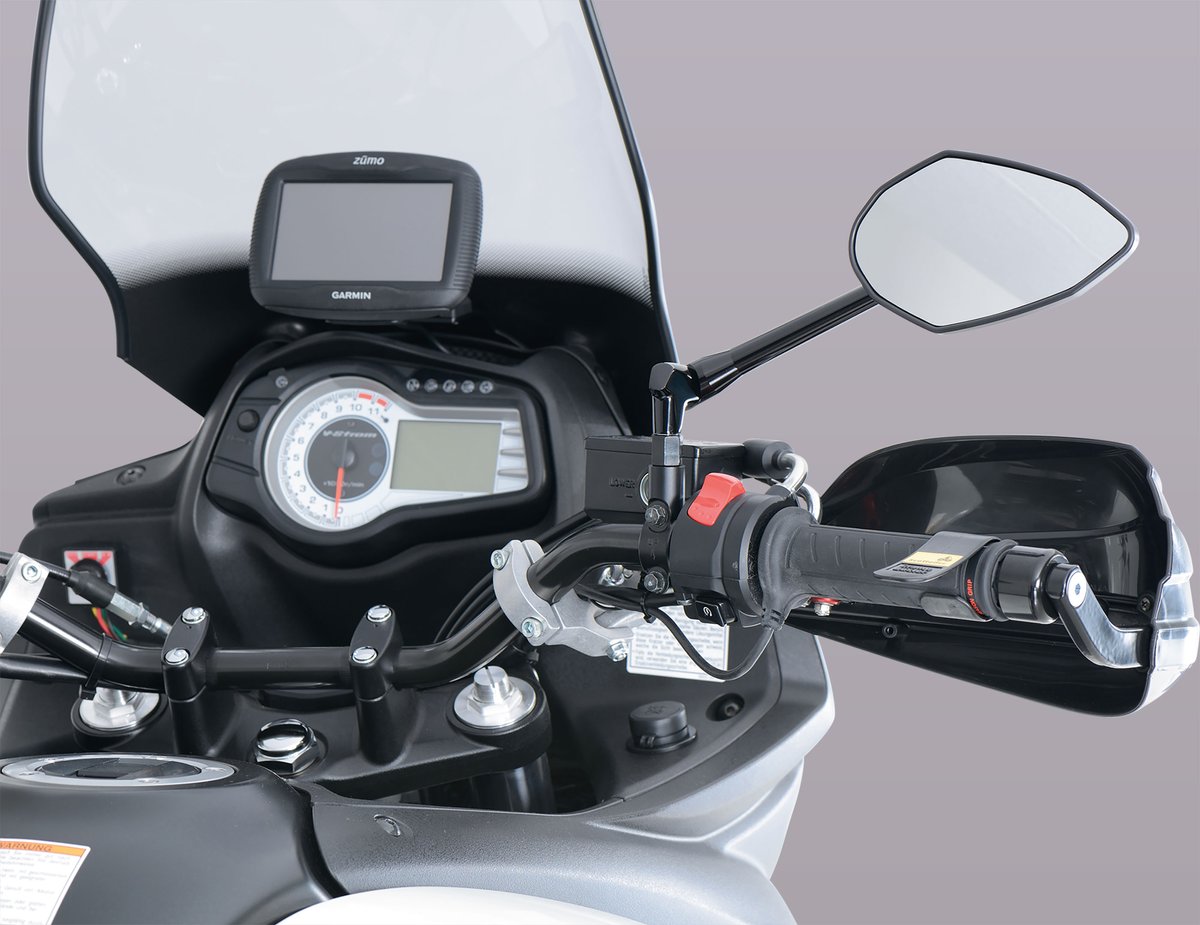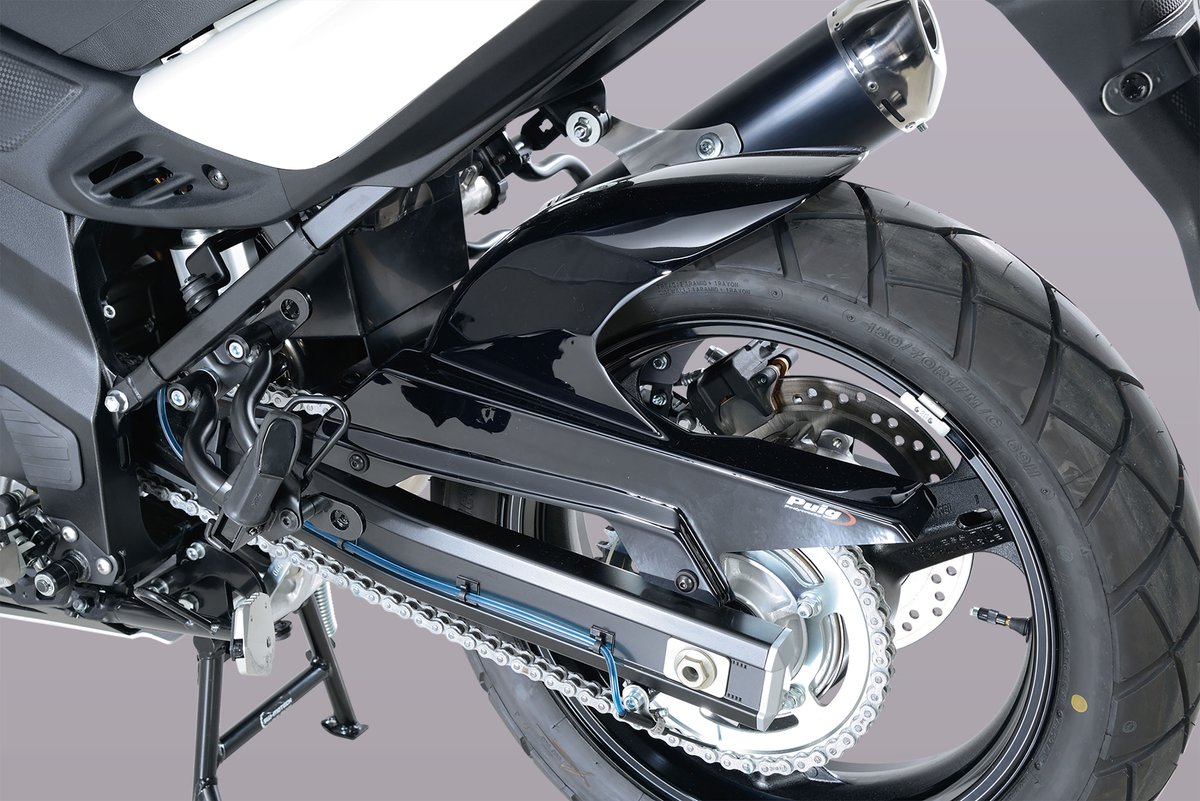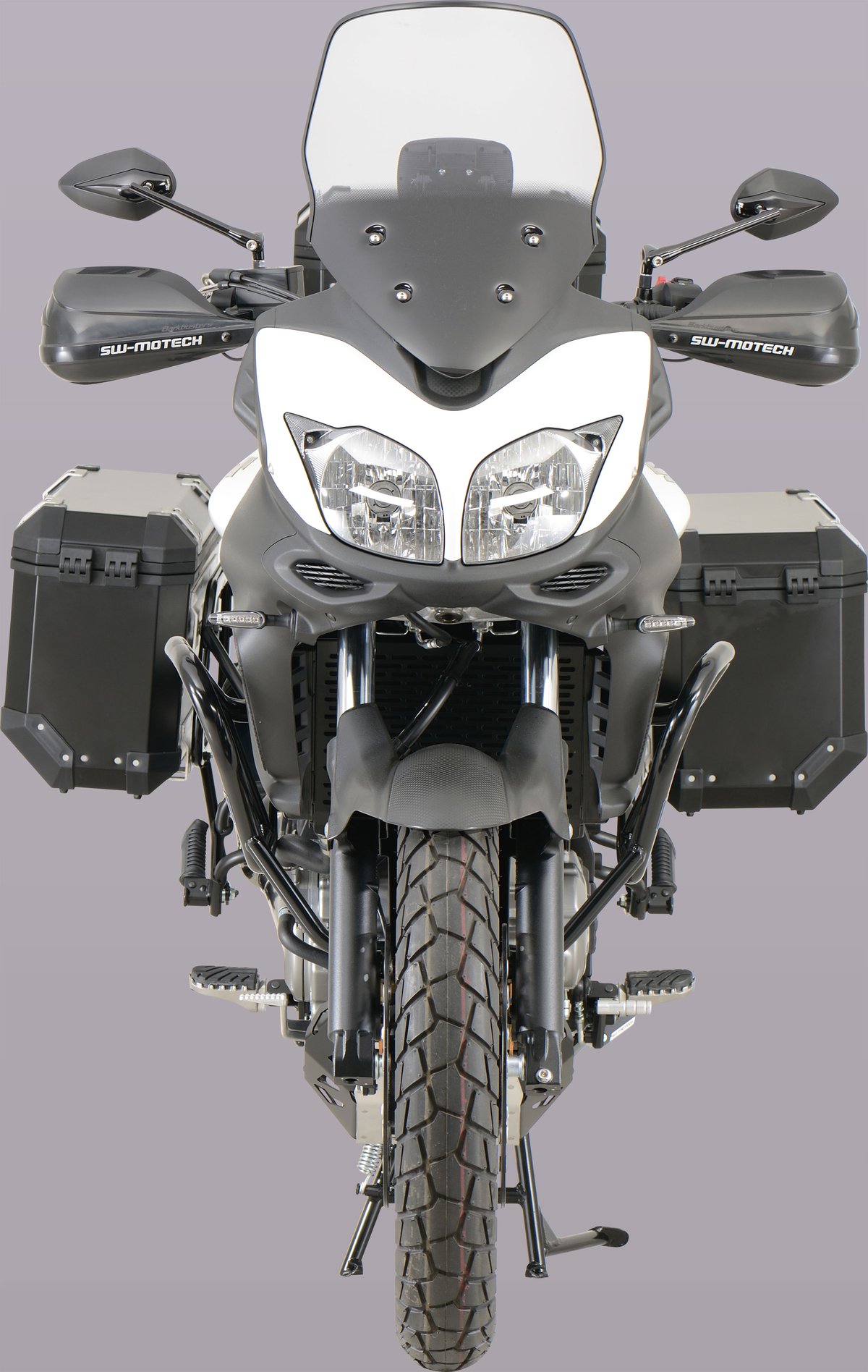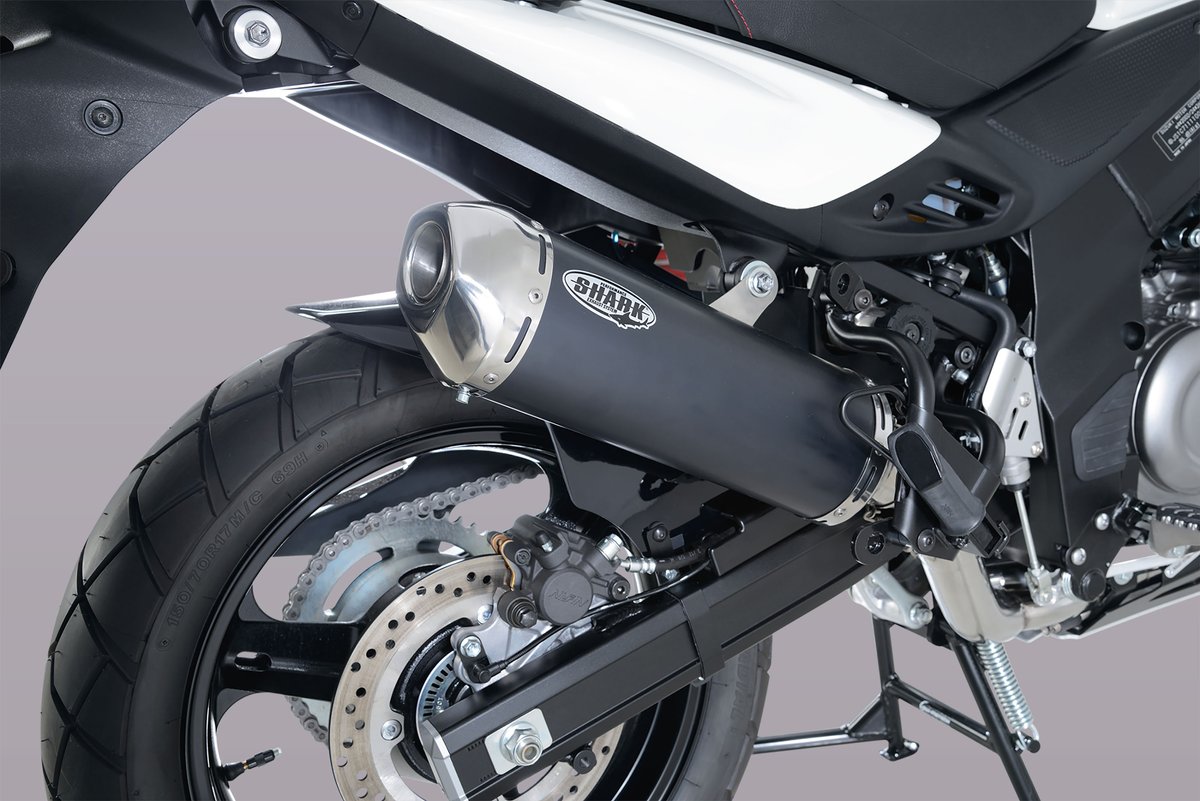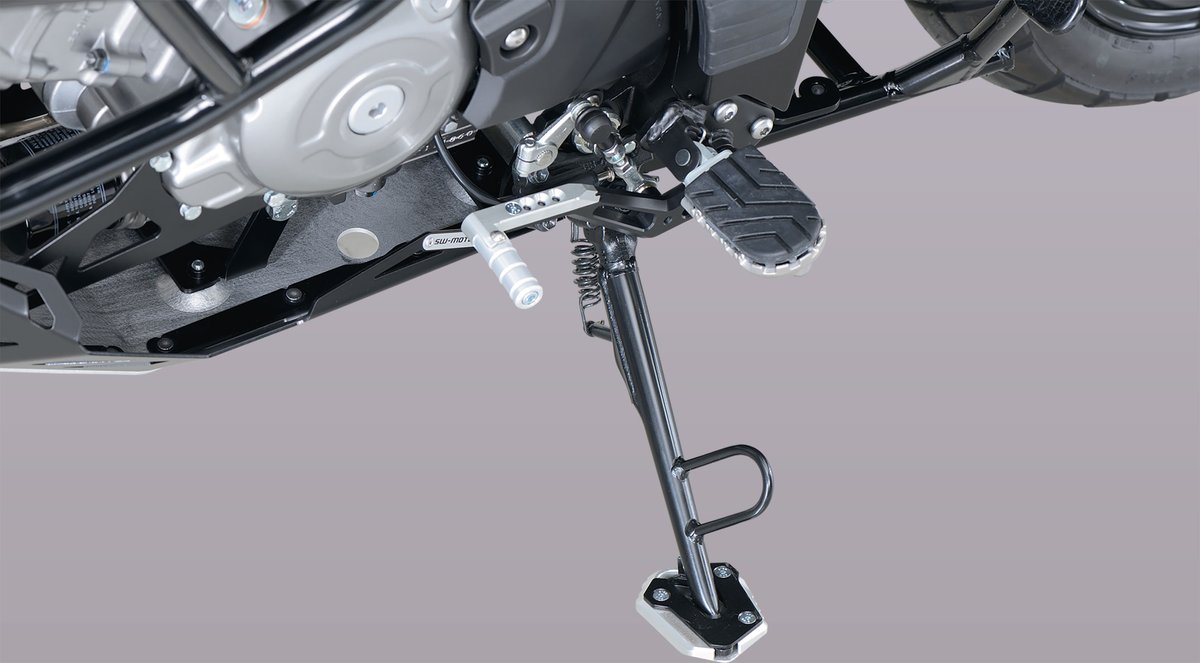 Generous baggage allowance with TraX aluminium cases from SW‑MOTECH
A GPS sat nav should be top of the shopping list. We went straight for a Garmin, which can be perfectly integrated into the cockpit using a mount from SW-MOTECH. Sturdy and weatherproof TraX aluminium cases, also from SW-MOTECH, will hold all your touring gear. They are secured on an easy-to-remove QUICK-LOCK-EVO rack, with an anti-theft device for protection against light fingers.
A sidestand foot and retrofitted centre stand ensure the bike is stable on unpaved ground, with the latter also making it easier to service the chain. Protection against crash landings or stone chip damage is provided by a Protech radiator cover, along with an engine guard and crash bar from SW-MOTECH.
The right accessories for all-season riders and long-distance tourers
Keen bikers value hand guards, and not just for going off road. The model-specific hand guards fit perfectly, keep the airstream out, and effectively help the Daytona heated grips to stretch out the riding season. The high-powered heated grips should be connected via a relay to protect the switch. To improve the ergonomics and provide better wind protection, we fitted an LSL touring handlebar, adjustable footrests from SW-MOTECH and an Ermax windshield that's 8 cm higher than the original. A cruise control from Scottoiler prevents pains or cramps in your throttle hand when travelling long distances, while a rear hugger from Puig and a Bodystyle front mudguard extension keep the worst of the splatter and spray at bay.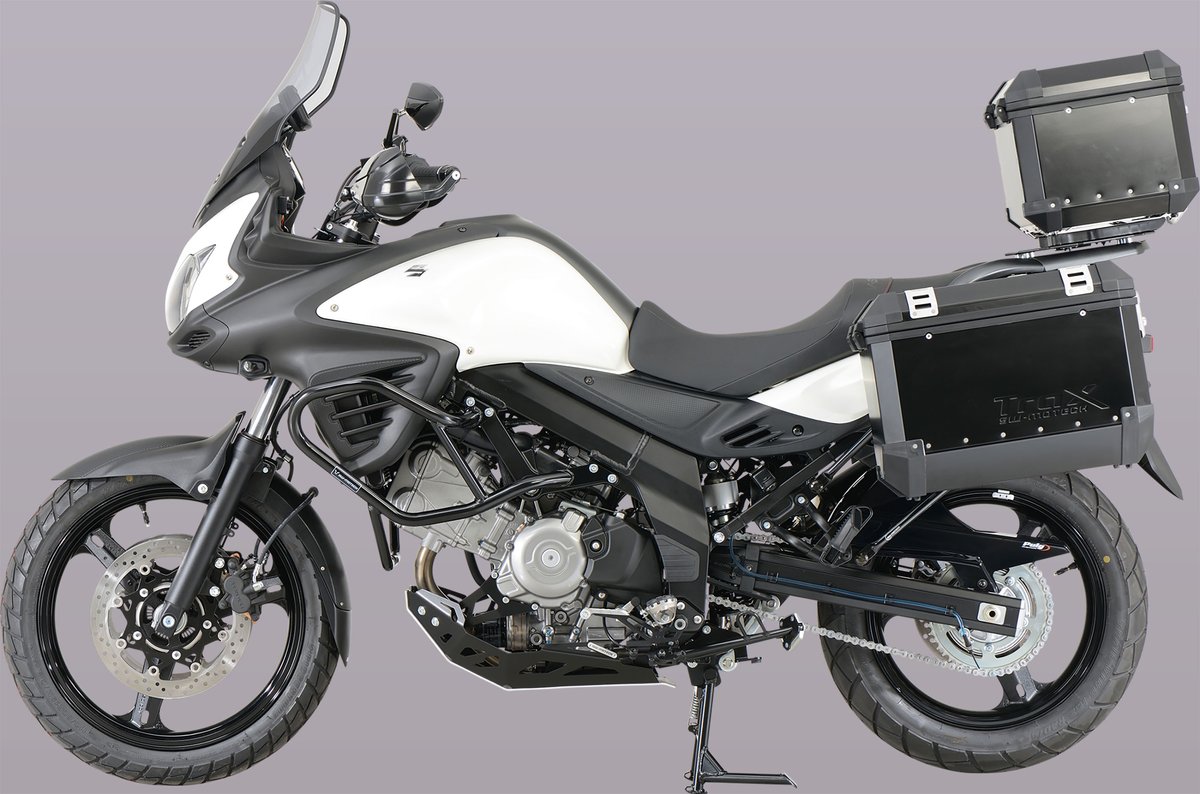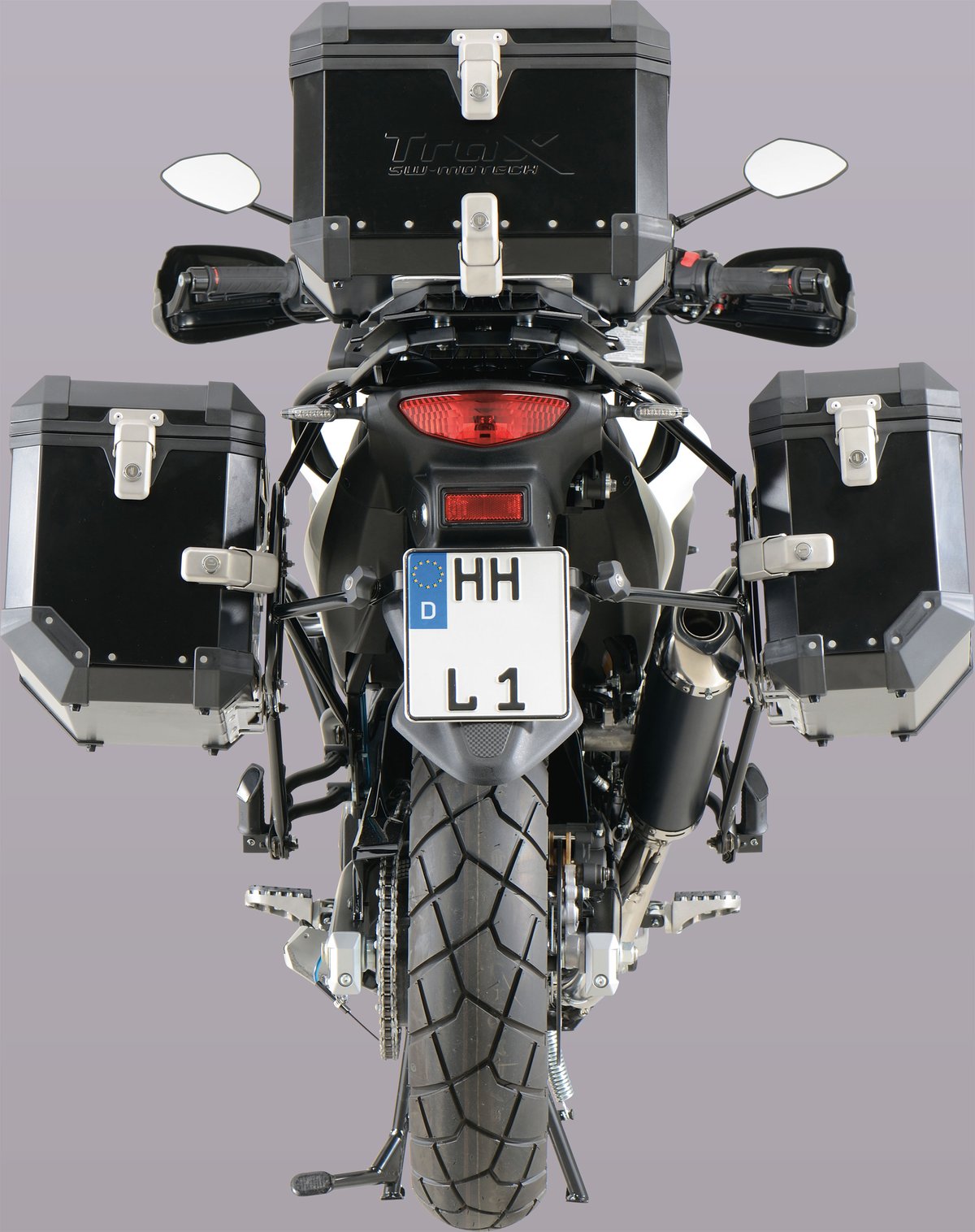 Eye candy for the 650 V-Strom
Naturally we also kitted out the V-Strom with a few eye-catching extras. Elegant, CNC-machined hand levers from LSL, aluminium mirrors from Magazi and slim Koso LED turn signals lend a sporty touch. The turn signals are installed with mount covers and a relay to ensure the right flashing rate. The DSX-5 full exhaust system from Shark promises a sportier but legal sound plus less weight.
---
---