Triumph Bonneville T100 – Louis Special Custom Bike
Straight from the factory it's already a style icon. And with the Louis conversion, the Bonneville T100 becomes a real jewel with loads of character.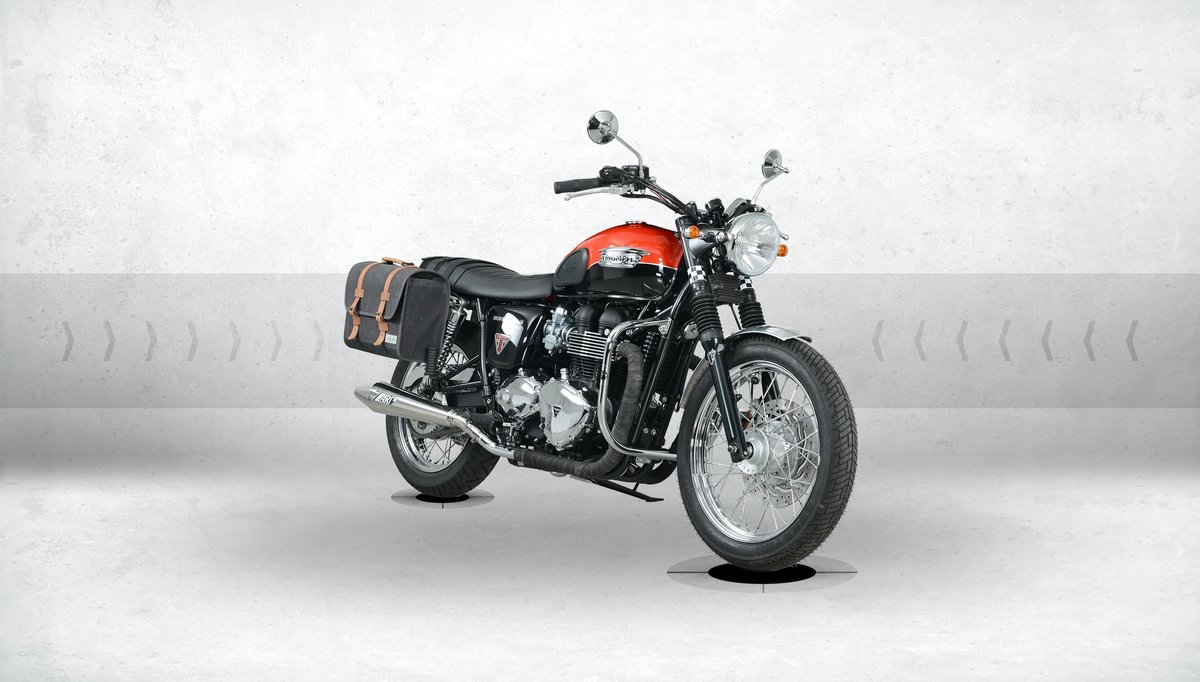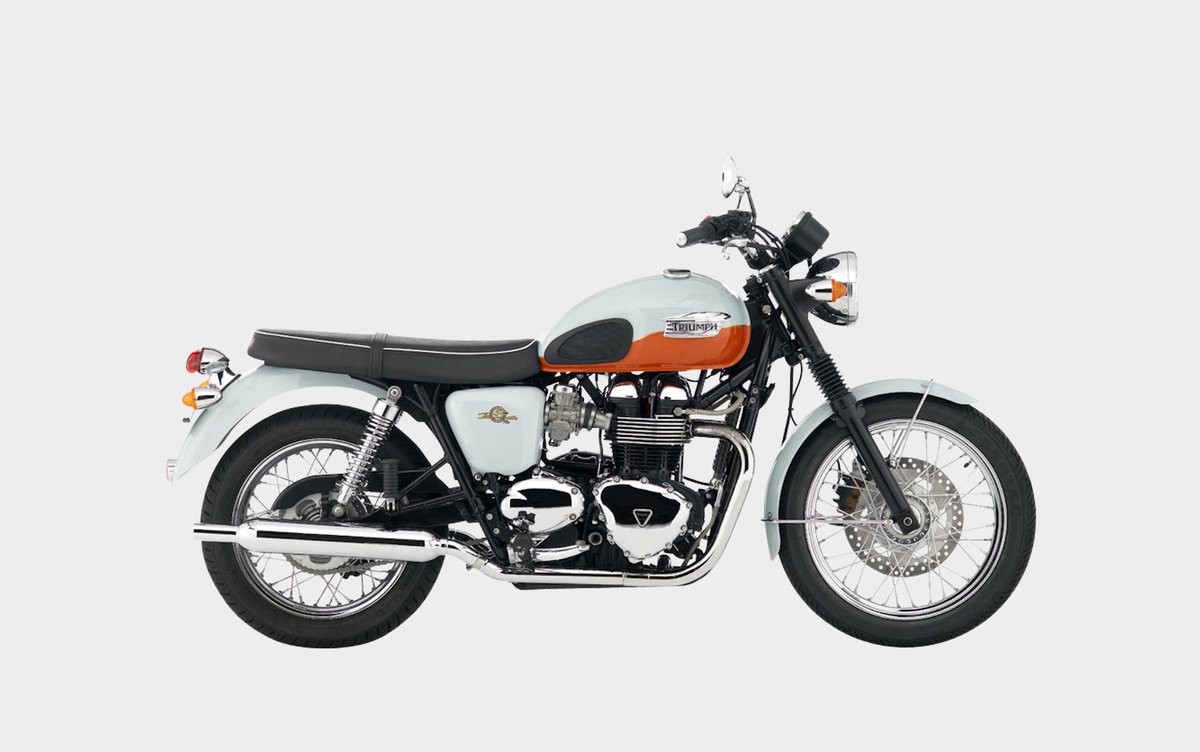 Triumph Bonneville T100
Im Sattel der Bonnie begibt man sich automatisch auf eine Zeitreise, so etwa 50 Jahre in die Vergangenheit, zum Glück ohne Ölpfütze unterm Motor.
Charming Bonnie – Triumph Bonneville T100
The icon of classic British motorcycles never seems to age, ever since Marlon Brando's heyday. The charm of a Bonneville, its historical charisma, but also its eccentric details, simply exert an irresistible attraction. While the British Twins were not without their airs and graces in the past, the modern generation makes it a whole lot easier to fall in love with them.
Tastefully personalised – With British understatement
When it comes to personalising a motorcycle like this, sensitivity and empathy are essential. We stayed true to the old style with our bike, only making a few subtle changes here and there. Slender, lightweight aluminium mudguards and a small classic-style tail light with cast aluminium mount from LSL serve to emphasise the classic lines. A throatier Triumph sound that remains street legal (with EC type approval and cat) and a typically British but dynamic look are conjured up with a ZARD exhaust system with conical end silencers, made entirely of rustproof stainless steel. Heat wrap tape on the manifolds completes the sporty look.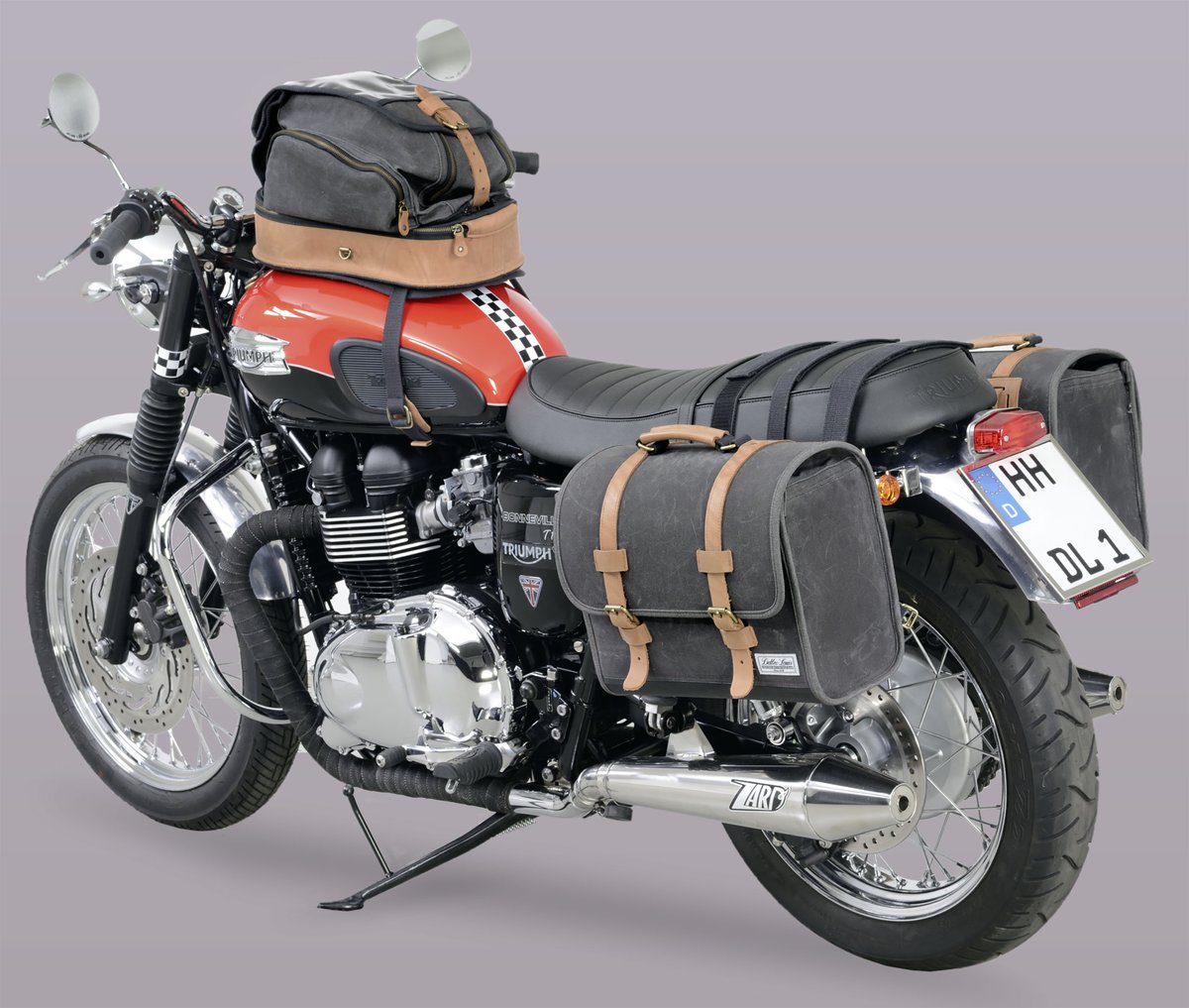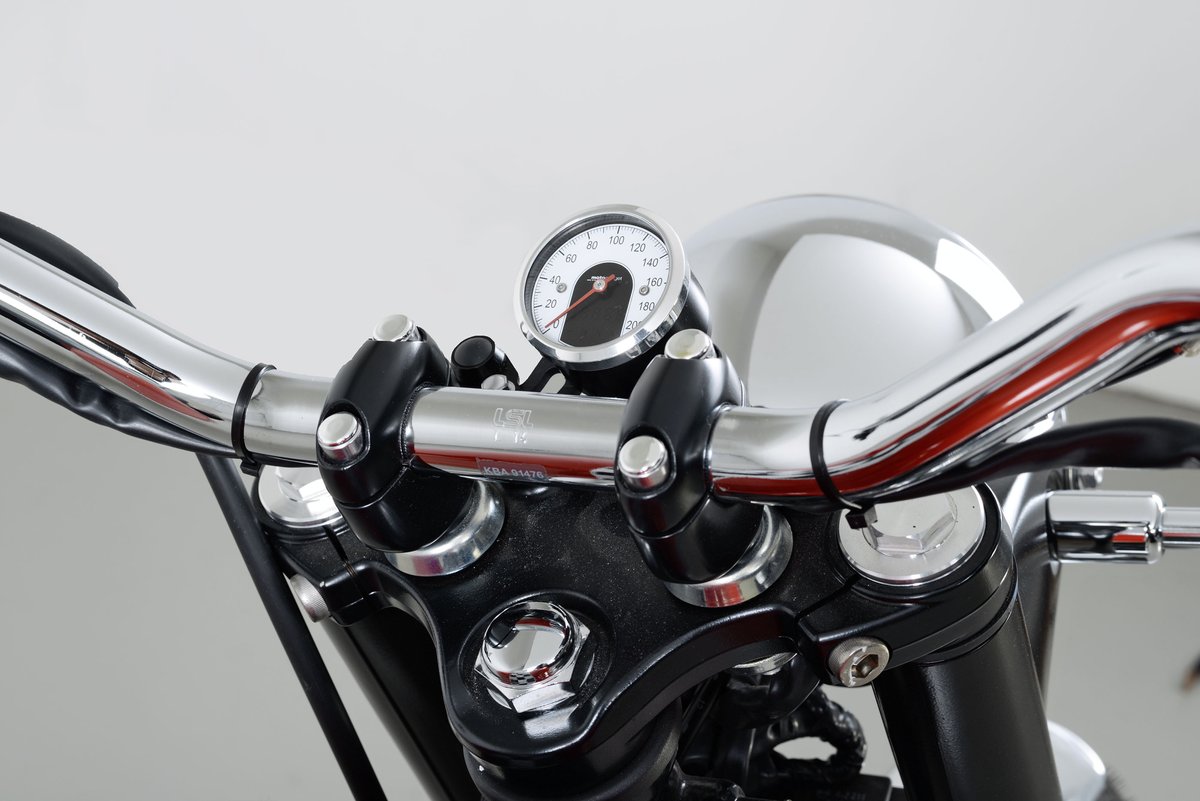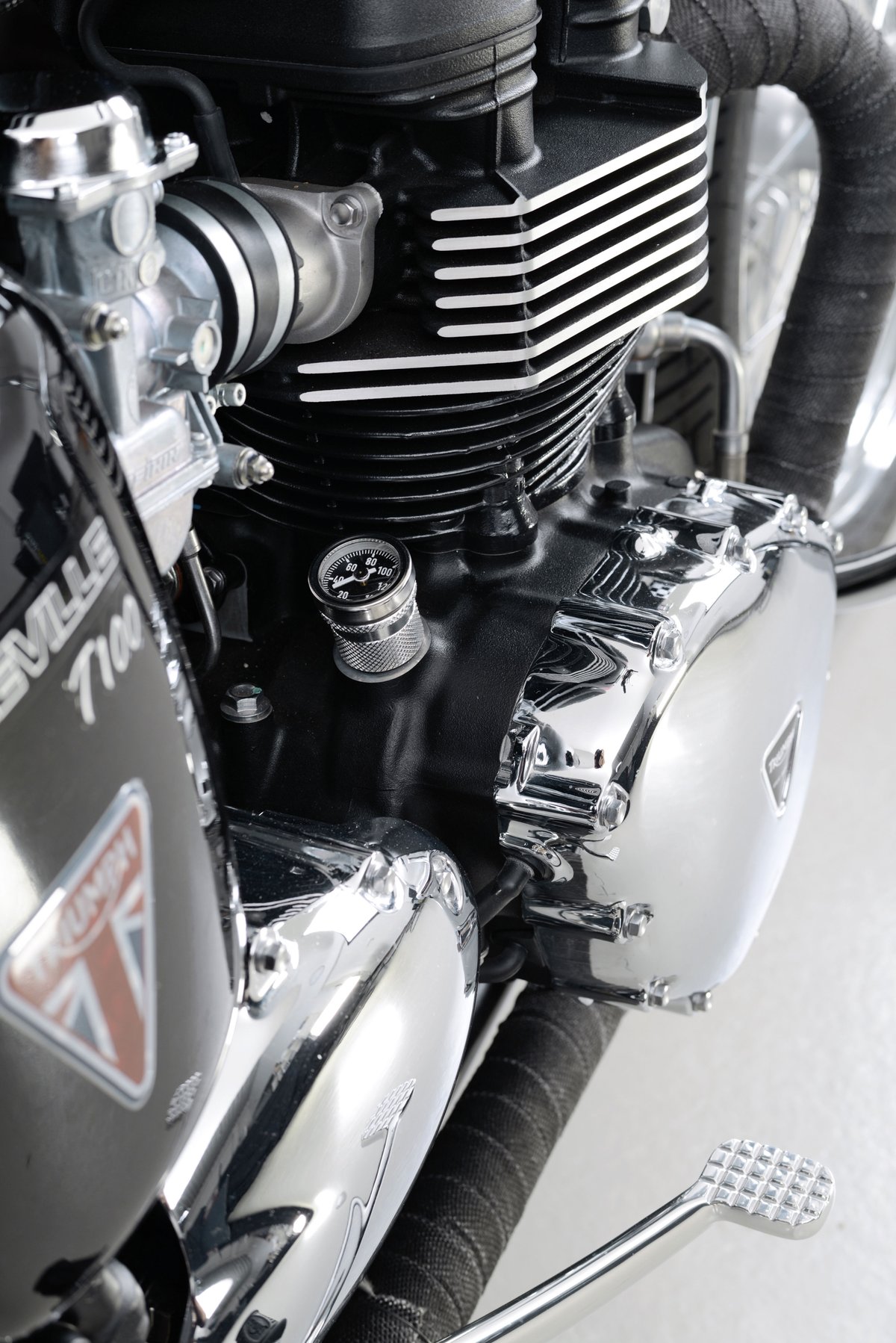 Small bullet turn signals suit any vintage bike perfectly. Because of the ignition lock, we mounted them with stem extensions at the front. At the rear, the use of angle brackets to position the turn signals further back allows for installing pannier brackets. Add a pair of smart vintage saddlebags and a stylish tank bag, and you're well equipped for a long weekend in Brighton.
Well equipped for a weekend in Brighton
Touring is all the more pleasurable with a somewhat wider handlebar. The imperial Flat Track from LSL is ideal for relaxed cruising and goes perfectly with the Brit look, especially if you embellish it with vintage-style grips and classic round mirrors. A spot of threadlock adhesive should be applied to the clamping bolts of the mirror heads to prevent theme working loose with the vibrations.
If you find the original instruments too bulky, a fine mini-speedo from Motogadget is an excellent choice. A T&T oil temperature gauge tells you when the engine is warm enough to ramp up the revs A rugged crash bar from Hepco & Becker will fend off any impacts, while a few visual details lend our Bonneville a personal note: three-dimensional union jack stickers, some chequered flag stripes a license plate frame made of rustproof stainless steel and a chromed oil filter cover.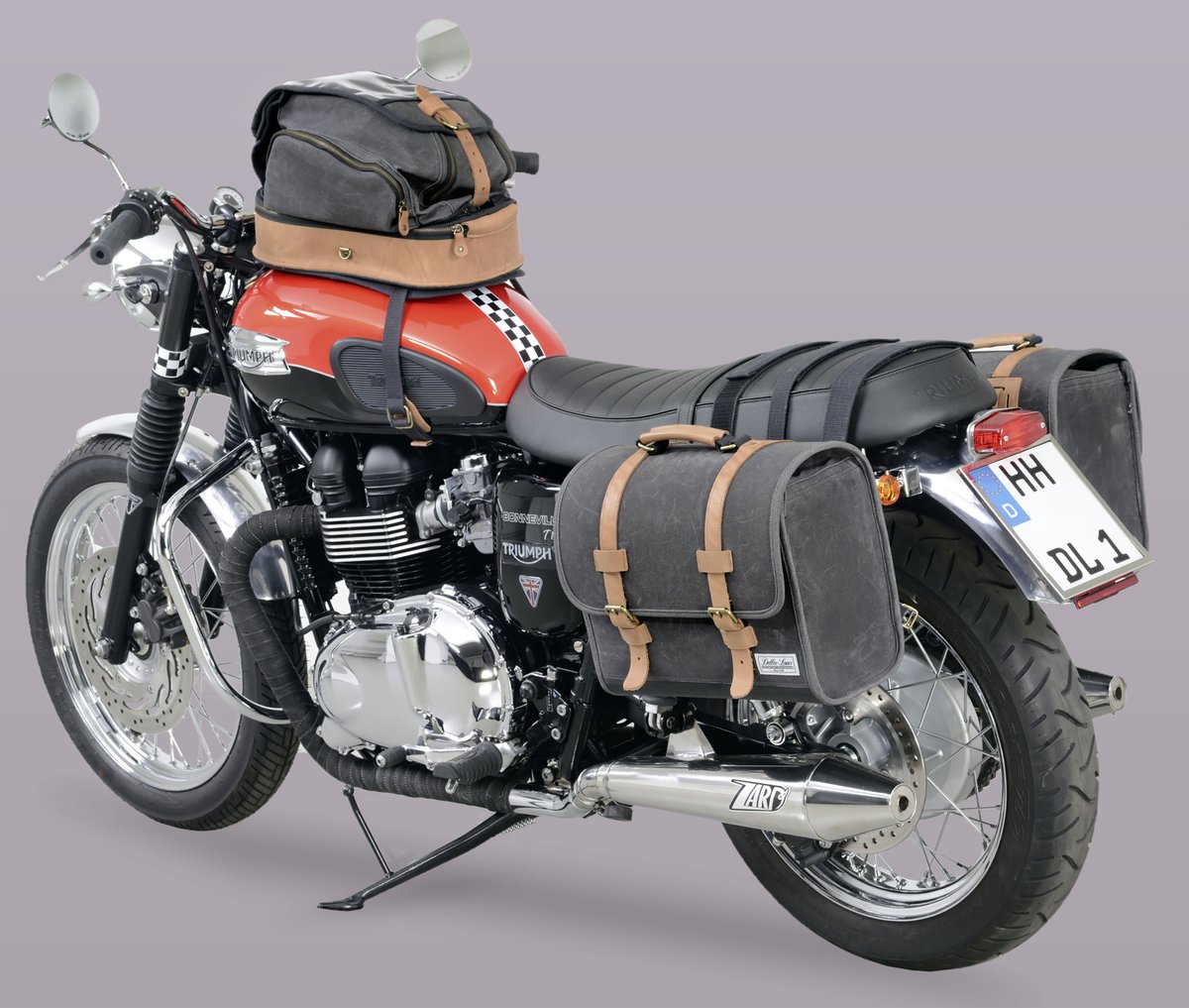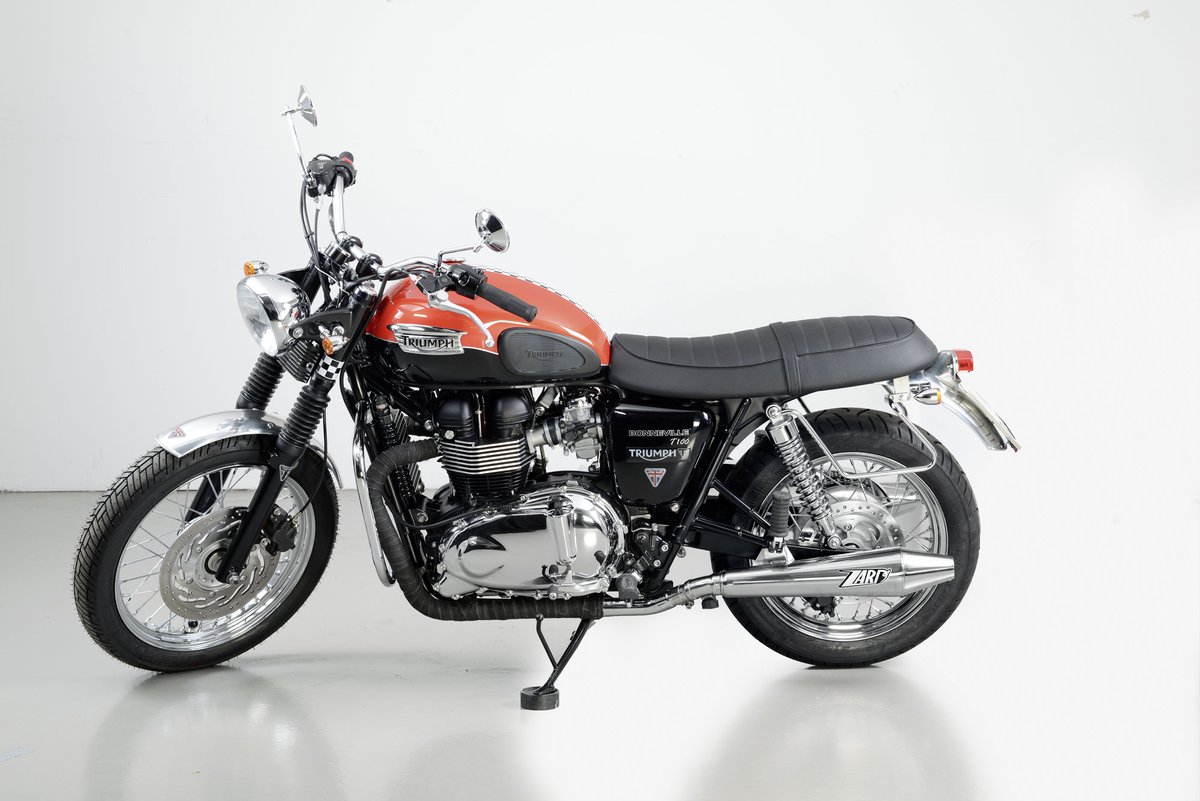 ---
---