Yamaha XJ6 – Louis Special Custom Bike
Admittedly, the Yamaha XJ6 is a good, honest, everyday motorcycle. But its great agility also makes it ideal for thrilling rides on winding roads. And it's precisely this side of its character that is emphasised by our conversion.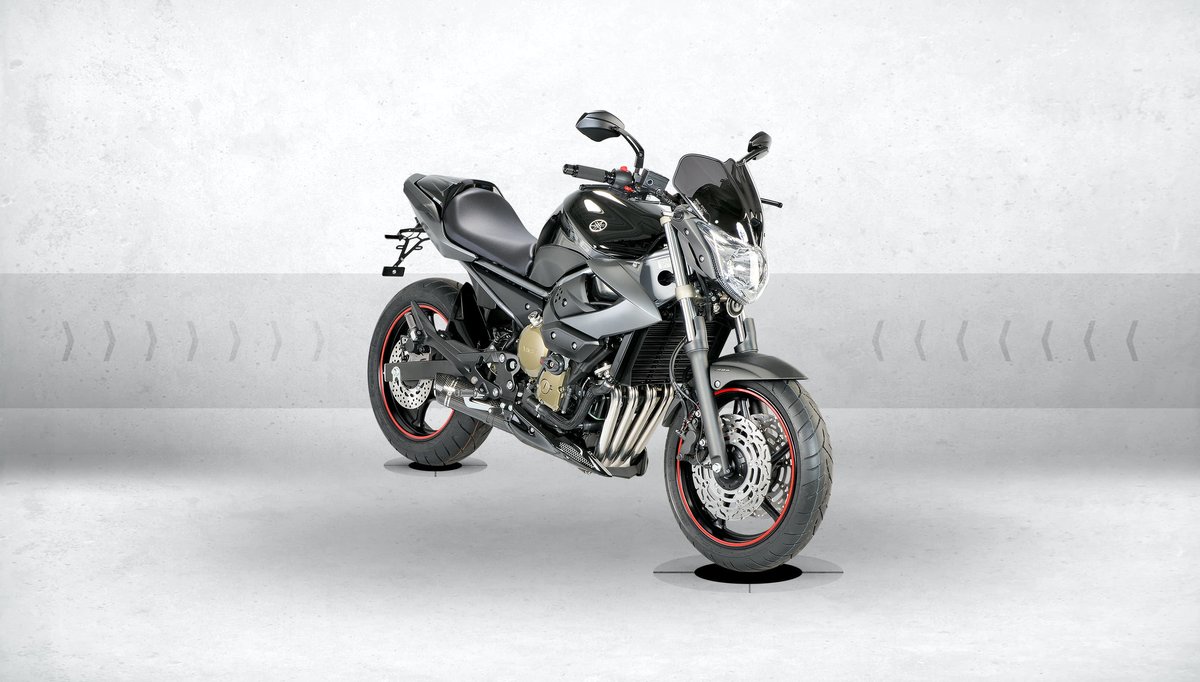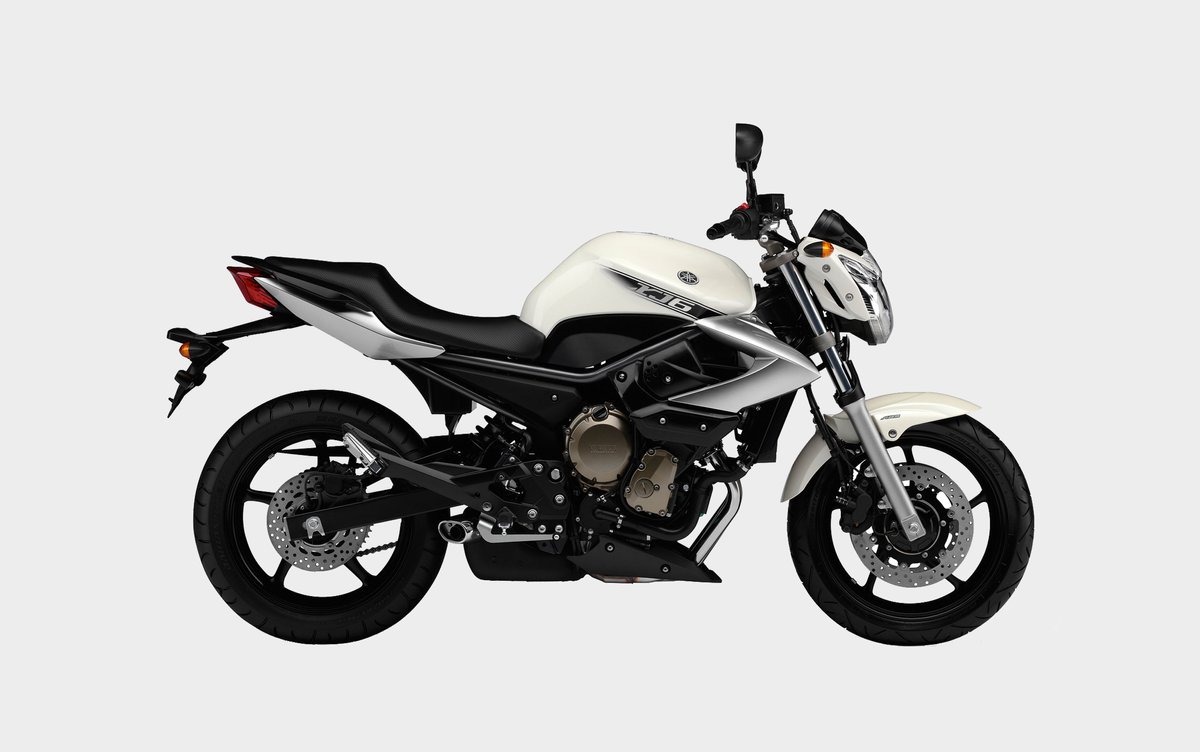 Yamaha XJ6
Better looking and sprightlier than Honda's CBF 600, the Yamaha XJ6 appeals to the same target group: anyone who is looking for a trusty machine for every day.
Mid-range, but not middling! – Yamaha XJ6
Yamaha's mid-range all-rounder combines economy and liveliness, super everyday riding qualities and a youthful-hippy overall look. A thoroughly re-engineered FZ6 engine with precise gear shifting and a torsionally rigid, finely designed tubular frame add up to a whole lot of biking enjoyment.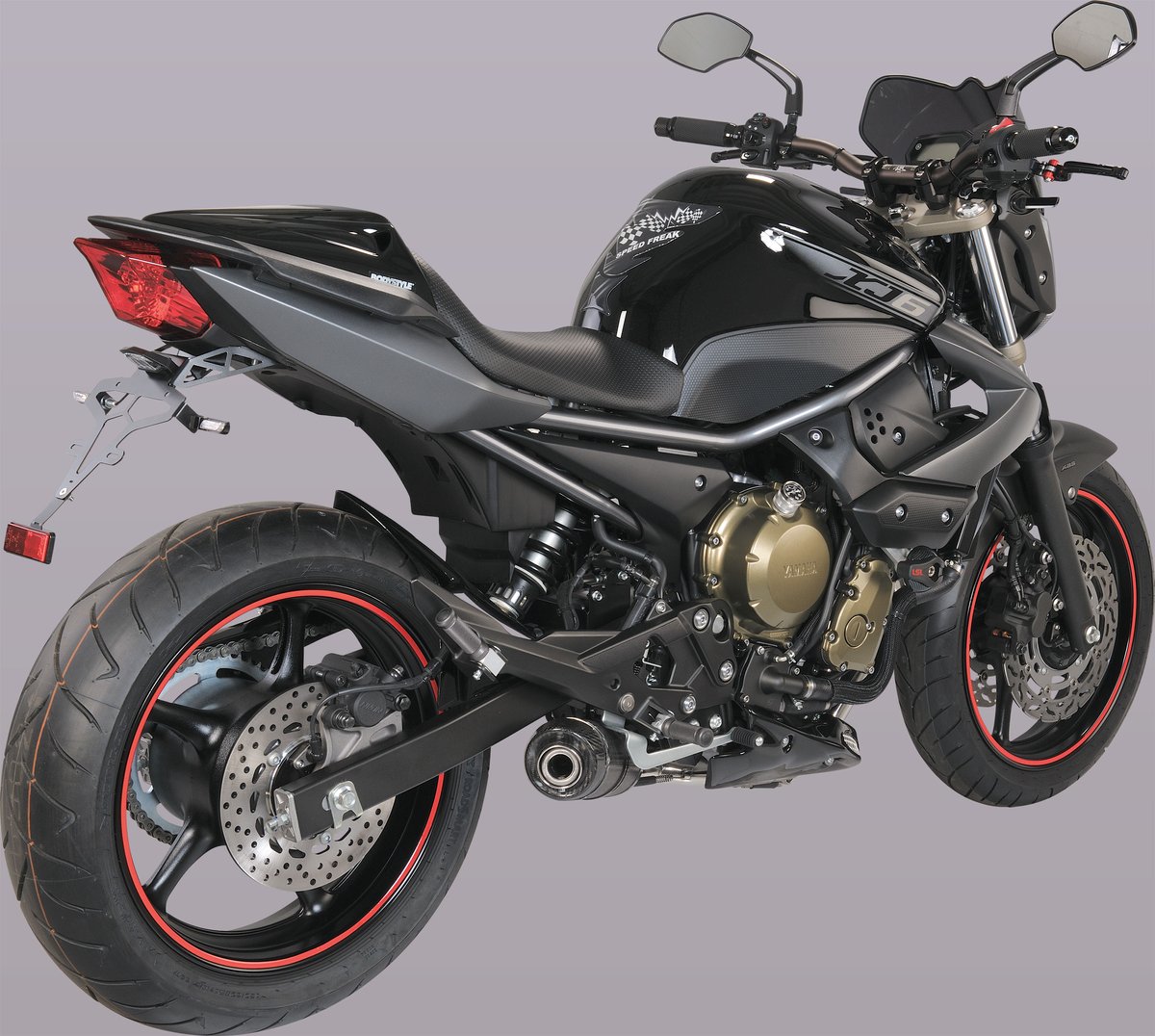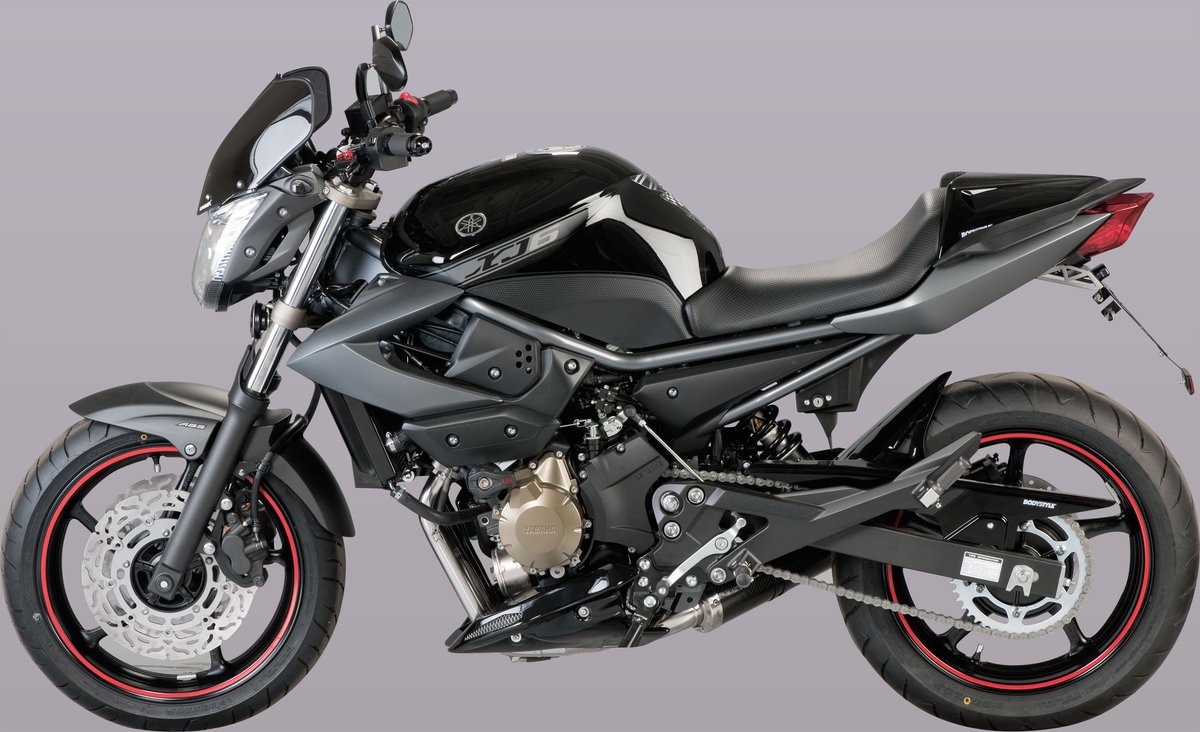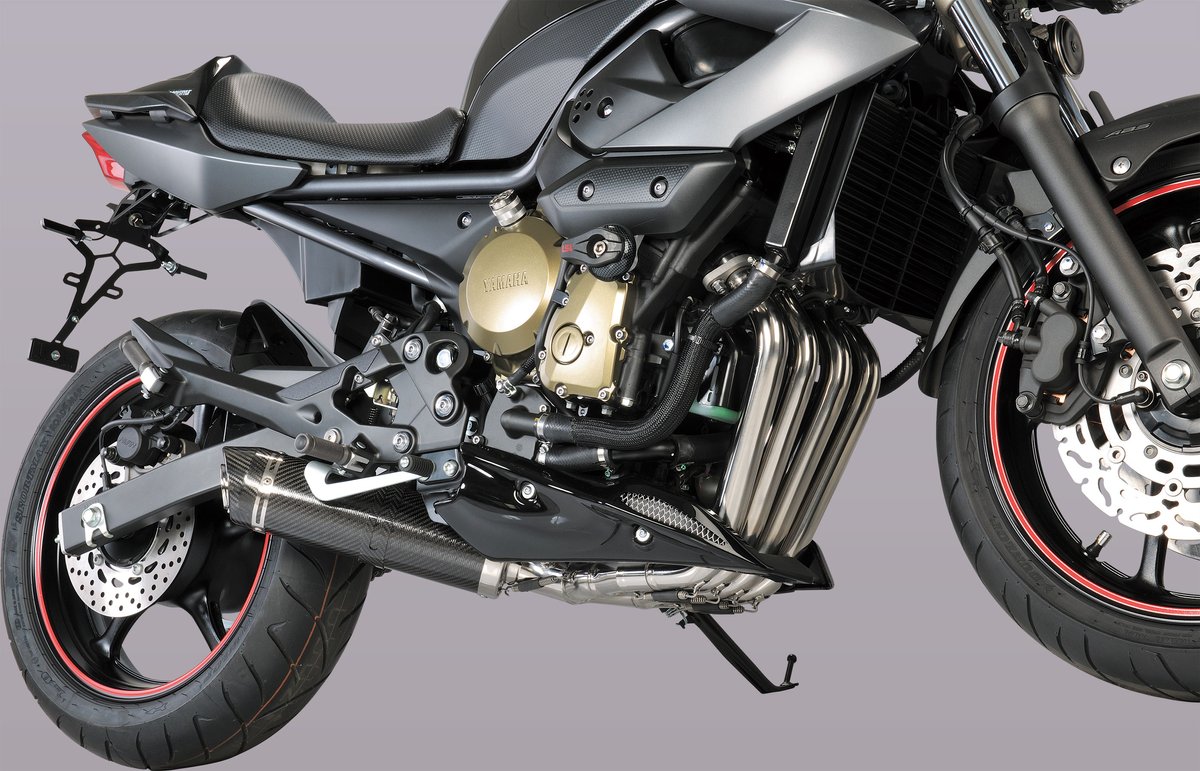 More fun for the eyes and ears
If you'd like to make the sporty lines of the XJ6 even more striking, a good place to start is with a seat cowl and rear hugger from Bodystyle plus a somewhat taller windshield from Ermax. Xenolen LED turn signals in a CNC-machined aluminium housing enhance the look further still. A special flasher unit ensures the correct flashing rate. We found the original "canister exhaust" looked rather uncool. Fortunately, there are some fantastic alternatives with EC type approval – e.g. the complete exhaust system with carbon shorty from Shark.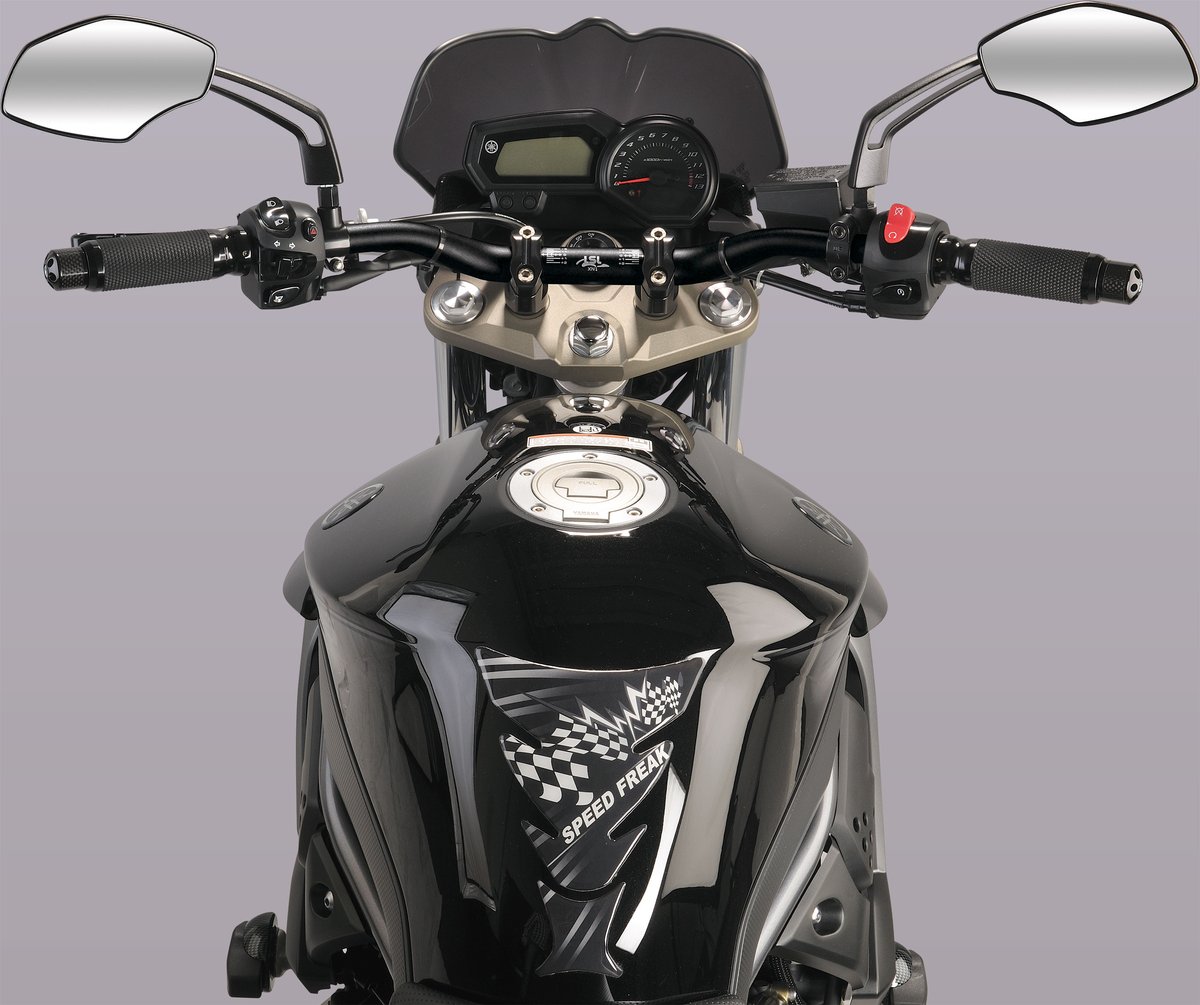 Customised cockpit
A double-butted LSL superbike handlebar gives stability, a superbike look and even lighter handling. The handlebar is easy to install with the requisite LSL clamps, and the original cables are long enough. Our aluminium grips with a rubber pad create the desired customised look as well as being grippy and quick to fit. High-quality Magazi mirrors complete the new cockpit.
An equally easy upgrade is to replace the footrests with classic racing footrests from LSL. TRW/Lucas racing-style brake discs add an eye-catching feature and also deliver improved heat dissipation and outstanding braking performance.
---
---