Yamaha XV 950 R "Tour" – Louis Special Custom Bike
The Yamaha XV 950 R offers ample scope for a range of different styles, which is why we are presenting two conversion alternatives for this machine: "Tour" and "City".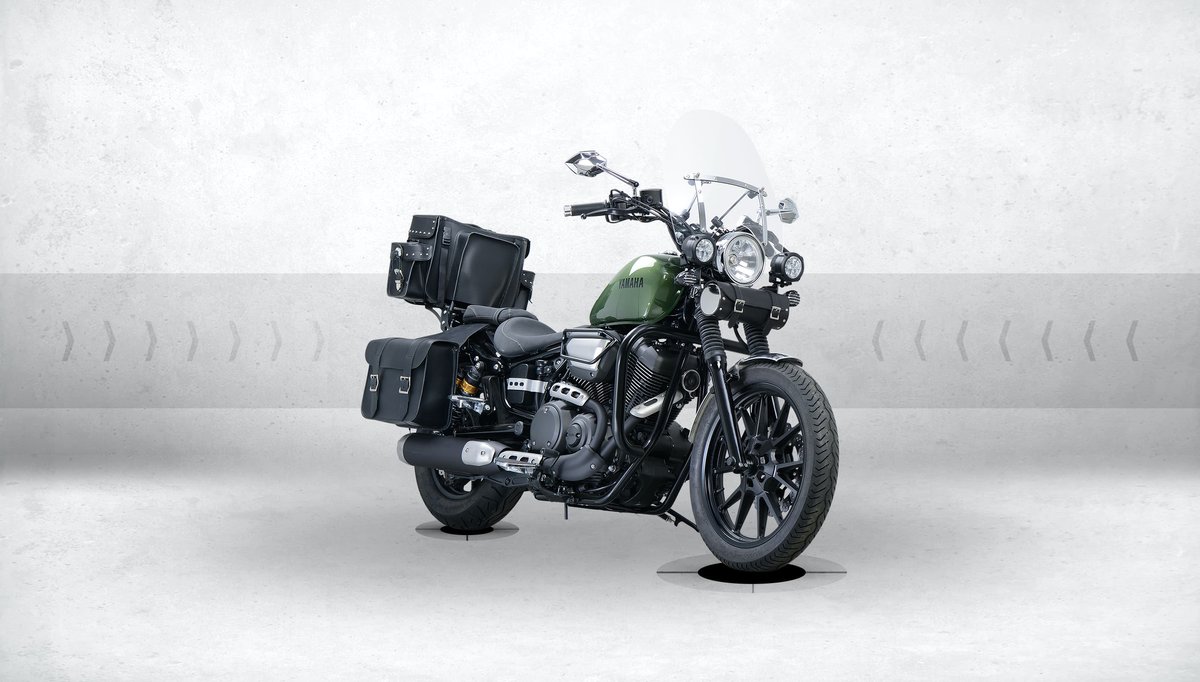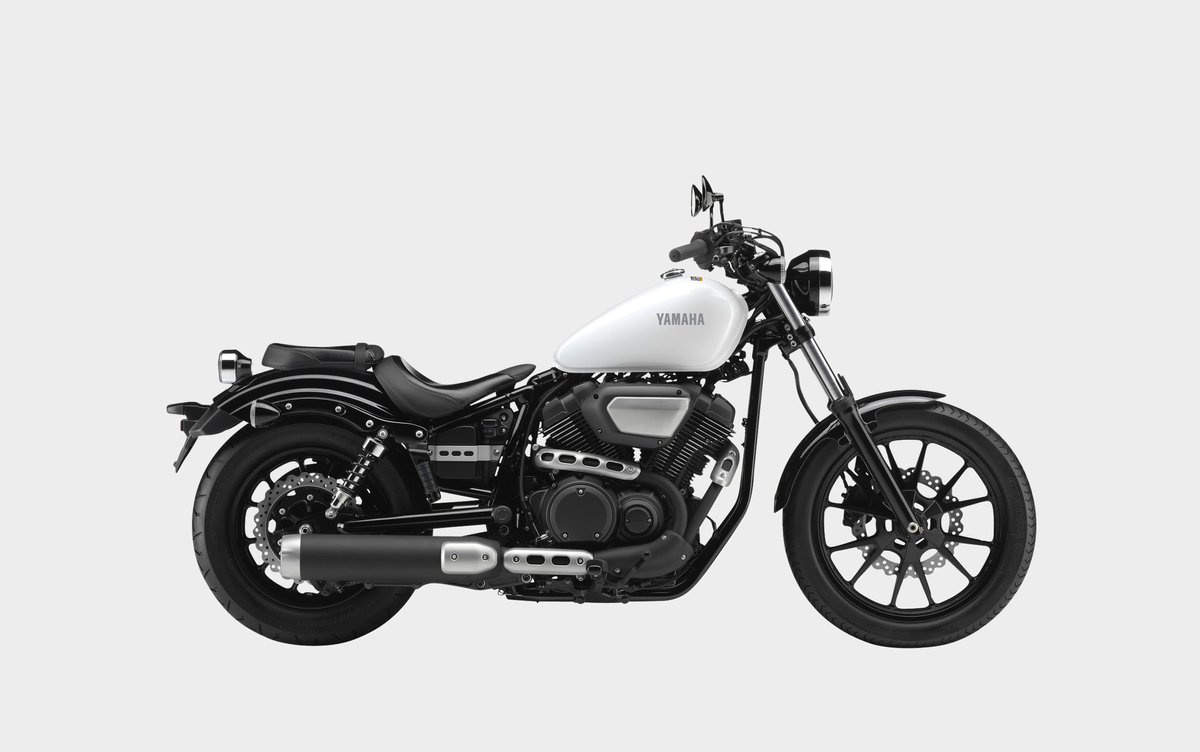 Yamaha XV 950 R "Bolt"
This Yamaha merges various styles, with a design somewhere between a chopper and a bobber. The bike's handling closely resembles that of a classic naked bike.
Quick-change artist – Yamaha XV 950 R
Yamaha has recognised the signs of the times: instead of old dinosaur bikes, slim puristic bikes in bobber and frisco chopper style are now turning heads on the cruiser scene – modern runabouts which are extremely fun to ride and promote an active lifestyle. Adapted for everyday use, with a great capacity for customisation, closely based on the American design, but considerably more cost-effective – yes, that's the new Japanese recipe for success, and the customers love it.
In this "Special", we show you how to transform the XV into a touring machine ideal for long distances. The second Special demonstrates how you can turn an XV series motorcycle into a customised city cruiser in next to no time (see below).
Both Specials present components which can be combined as desired – let your personal taste be your guide.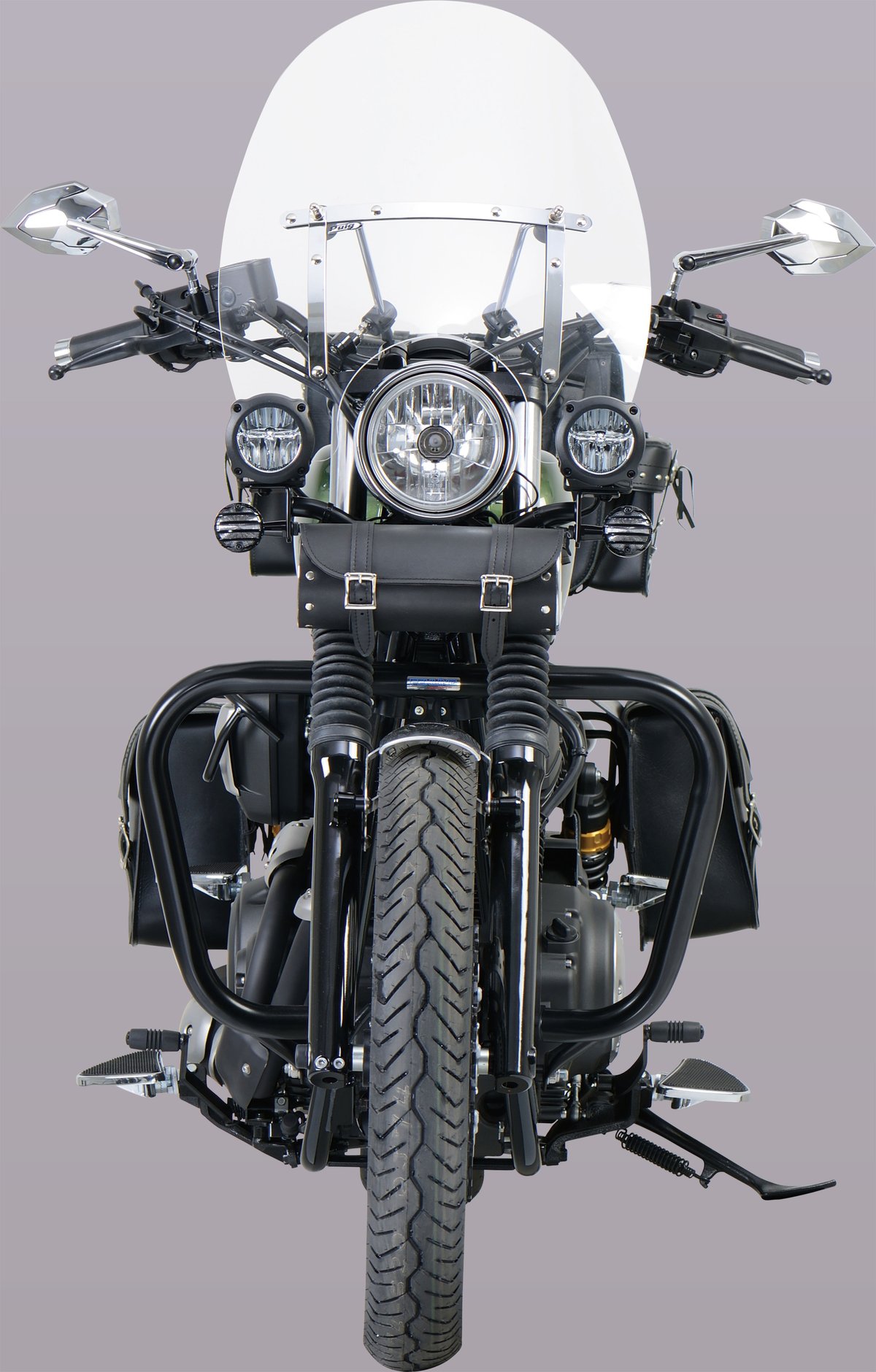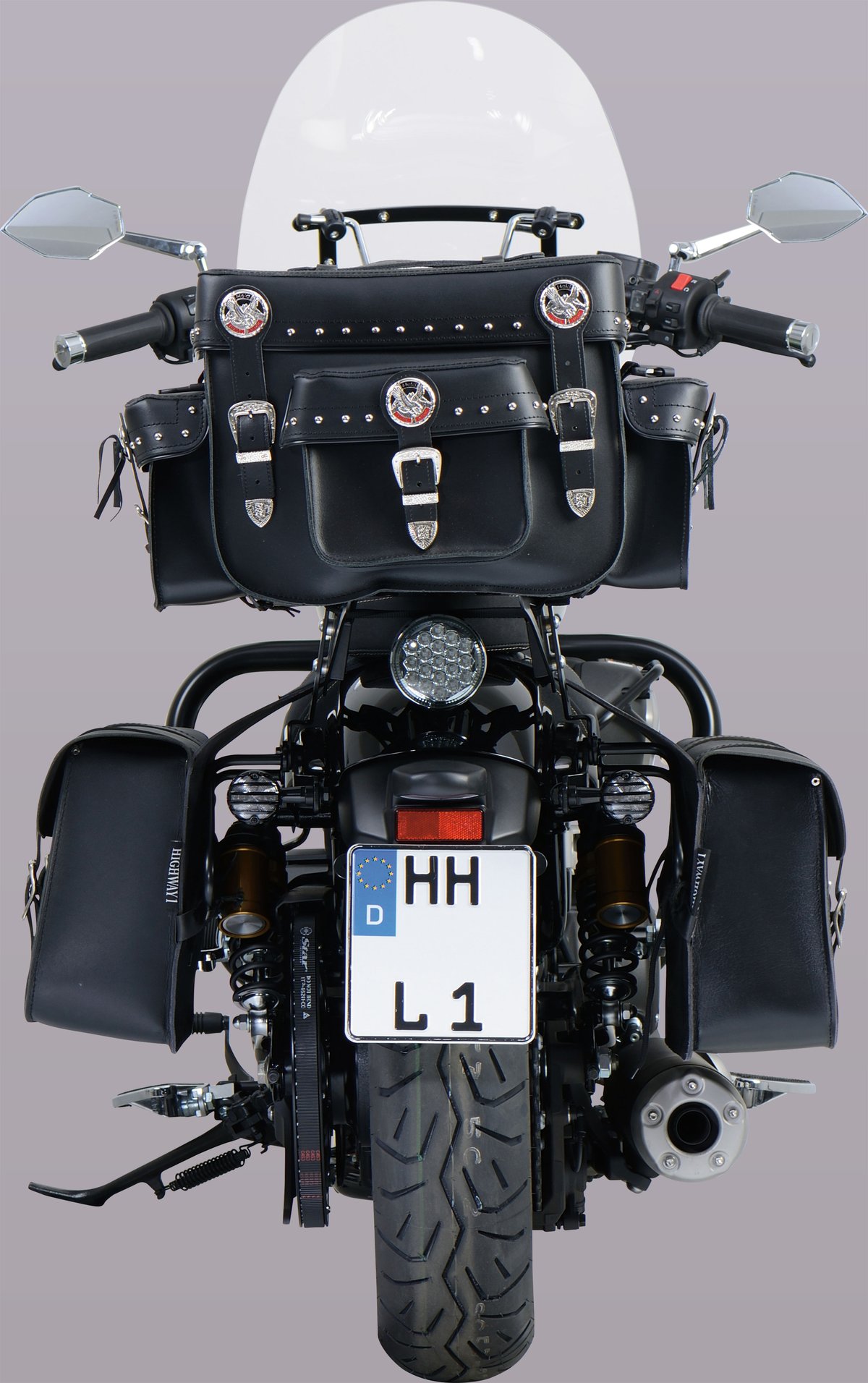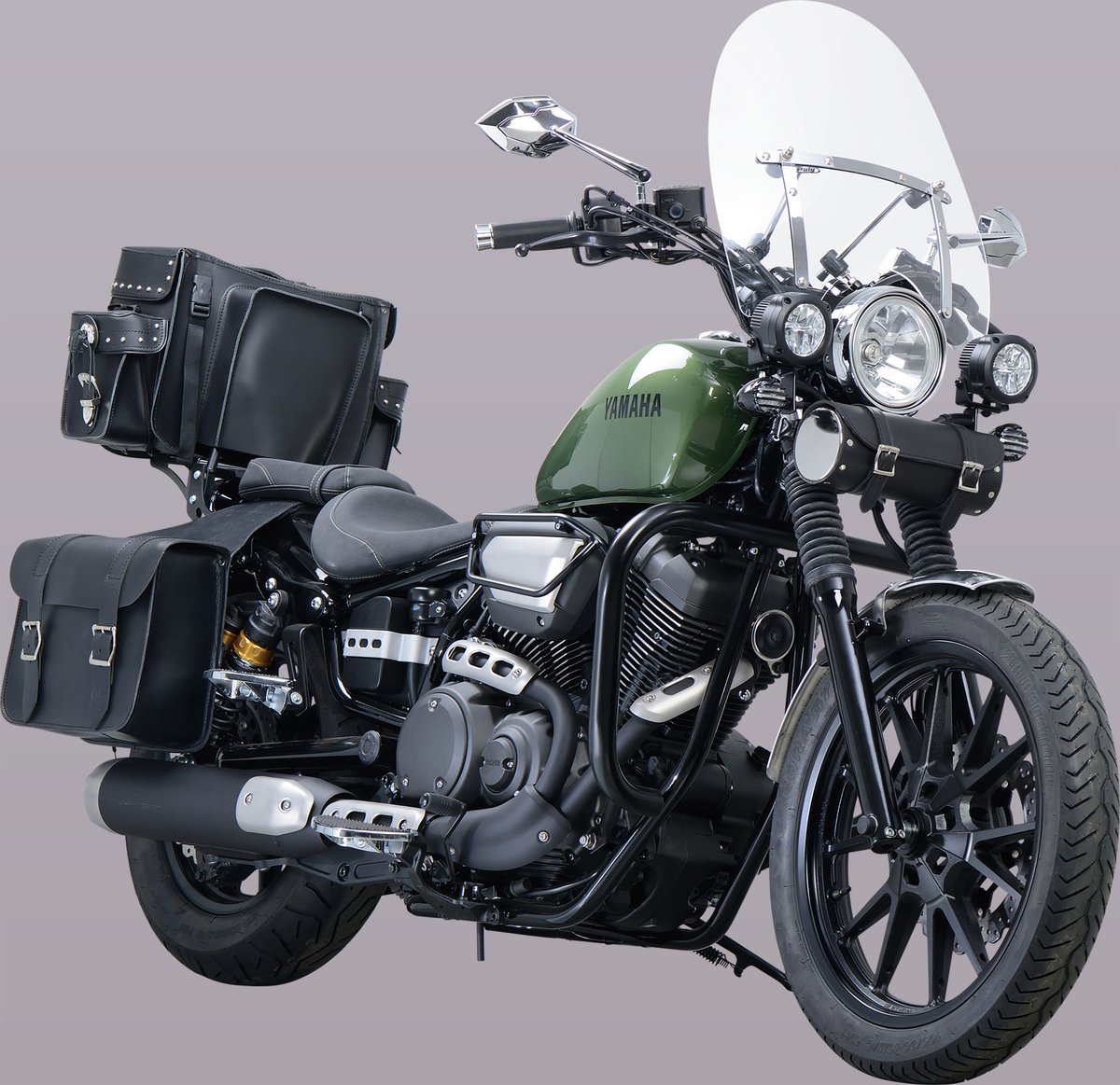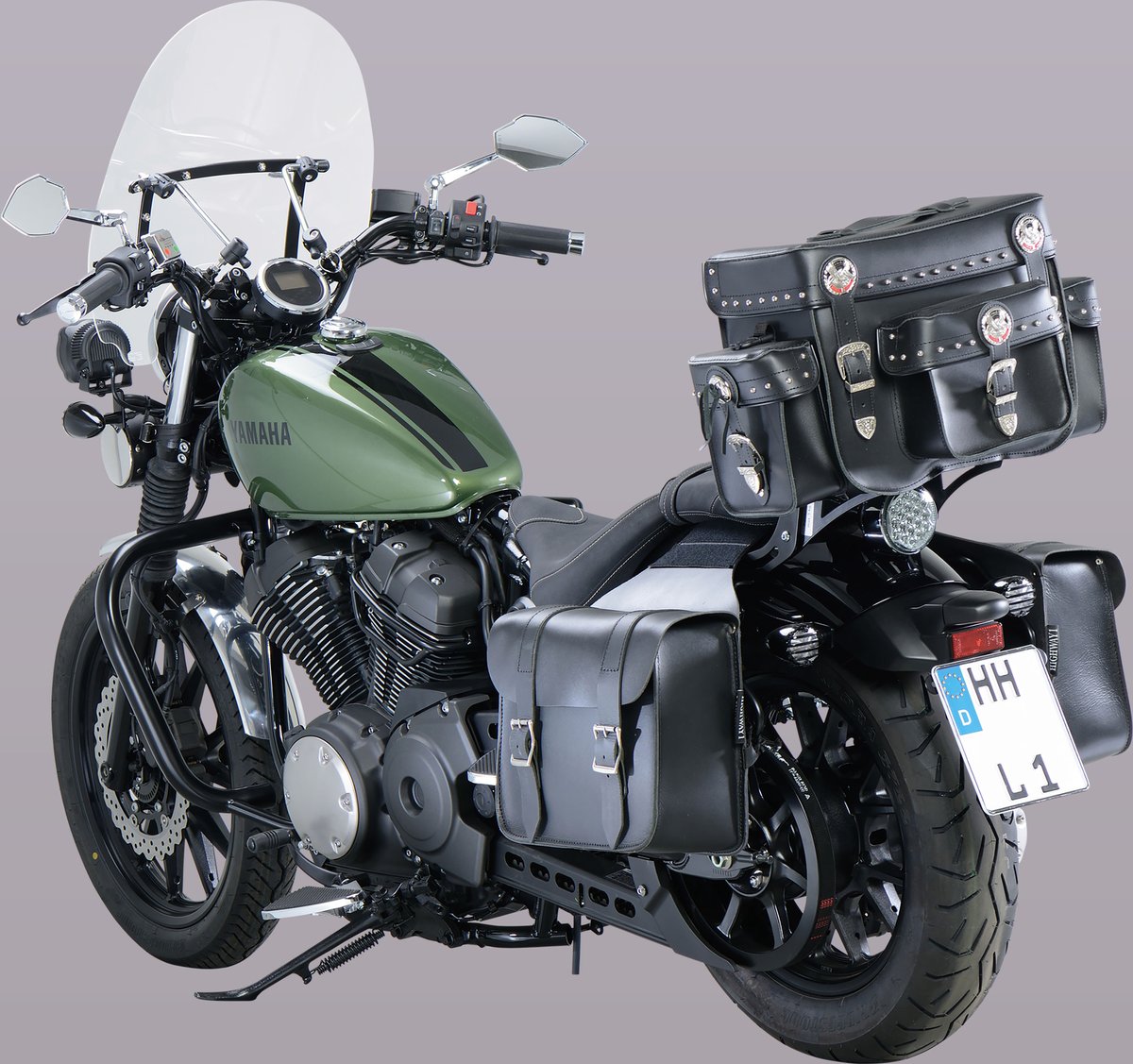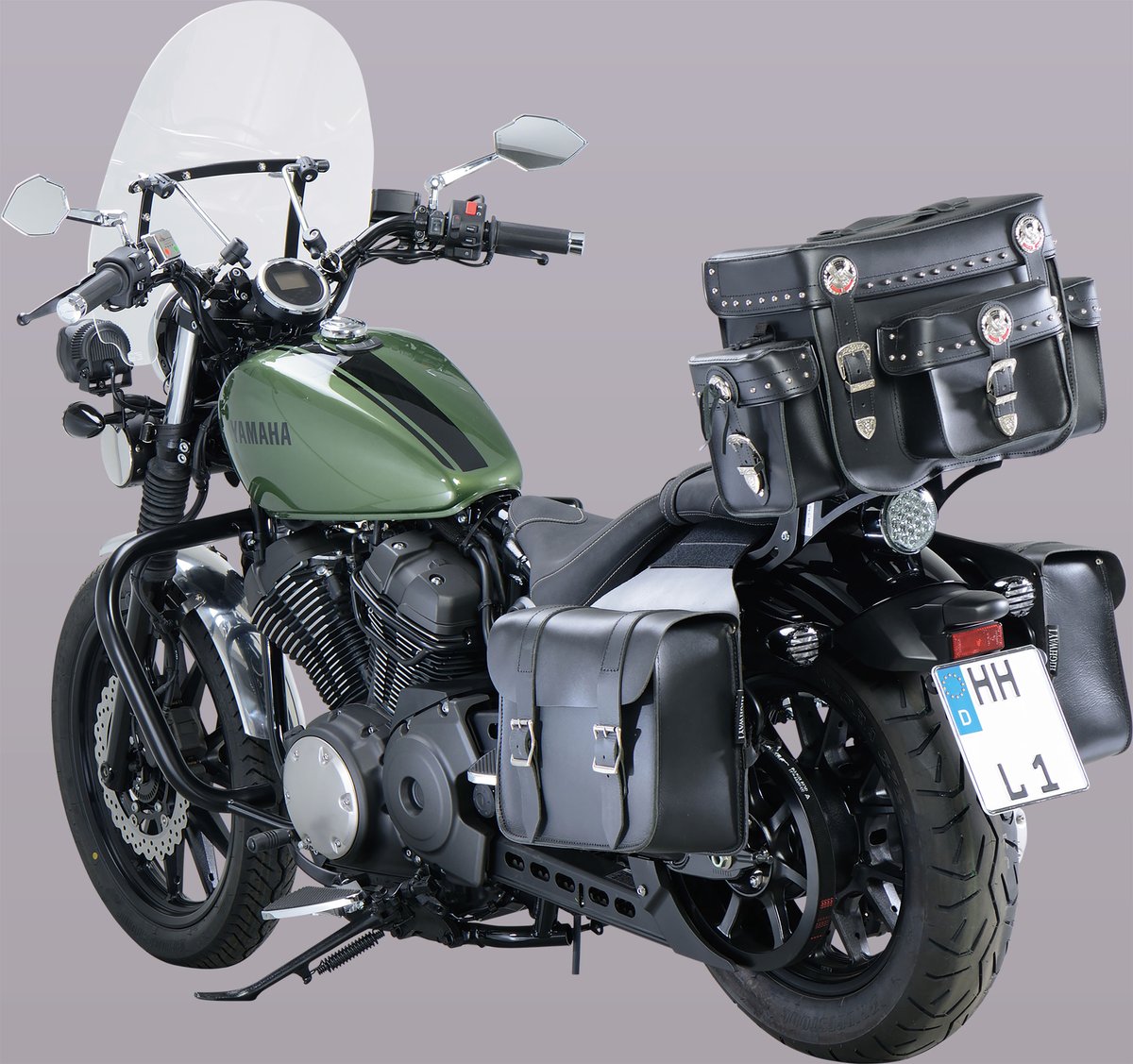 "Tour" alternative: Travelling in comfort
Take a seat behind the comfortable swept-back LSL Flat Track handlebars – the pleasant seat height is ideal for relaxed travelling. Excellent wind and weather protection is provided by a Puig front lens, while Saito handlebar grips keep your hands warm when the temperature drops and help to maximise your enjoyment of the season.
As nightfall approaches or in foggy weather conditions, auxiliary headlights with a modern or classic design enhance vision and give the front of the bike an impressive appearance when mounted on a Fehling auxiliary headlight holder. The headlights are E-approved; TÜV registration is not necessary. Likewise, the Hepco & Becker sissy bar can be fitted without registration. Pillion riders will appreciate the extra comfort. What's more, a luggage rack can be mounted on the sissy bar, which can be fitted with a spacious Held sissy bar bag, for example. Stylish Highway 1 leather panniers securely attached to pannier spacers make the cruiser suitable for weekend trips and holidays.
Those who use their bike on a daily basis will value the added safety offered by a sturdy Fehling crash bar, while additional Hepco & Becker brackets protect the exposed air filter box and the cylinder head from damage caused by contact with other vehicles.
We have also personalised the appearance of our touring bike – gaiters in typical bobber style on the fork, mirror, LED turn signal and an LSL mudguard set it apart from the standard models.
---
---