Workshop clothing – stay safe and comfortable
Wearing the right gear is important when you're riding your motorcycle, but also when you're doing repairs or servicing. That means suitable work clothing, protective goggles, workshop gloves etc.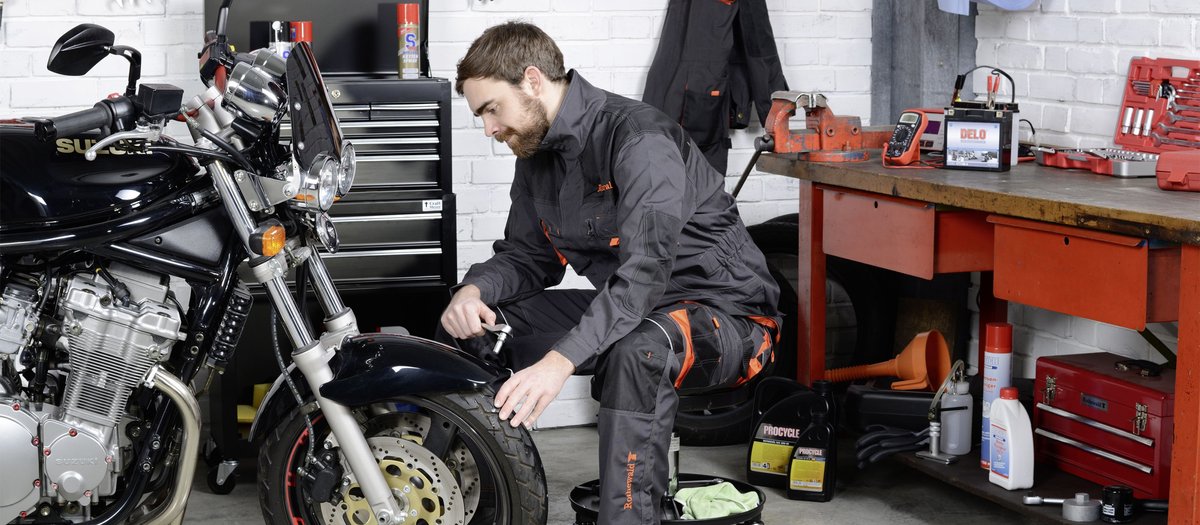 Workshop Clothing
If you're the sort of biker who's not afraid of a bit of DIY, then buying yourself proper work clothes is money well spent.
---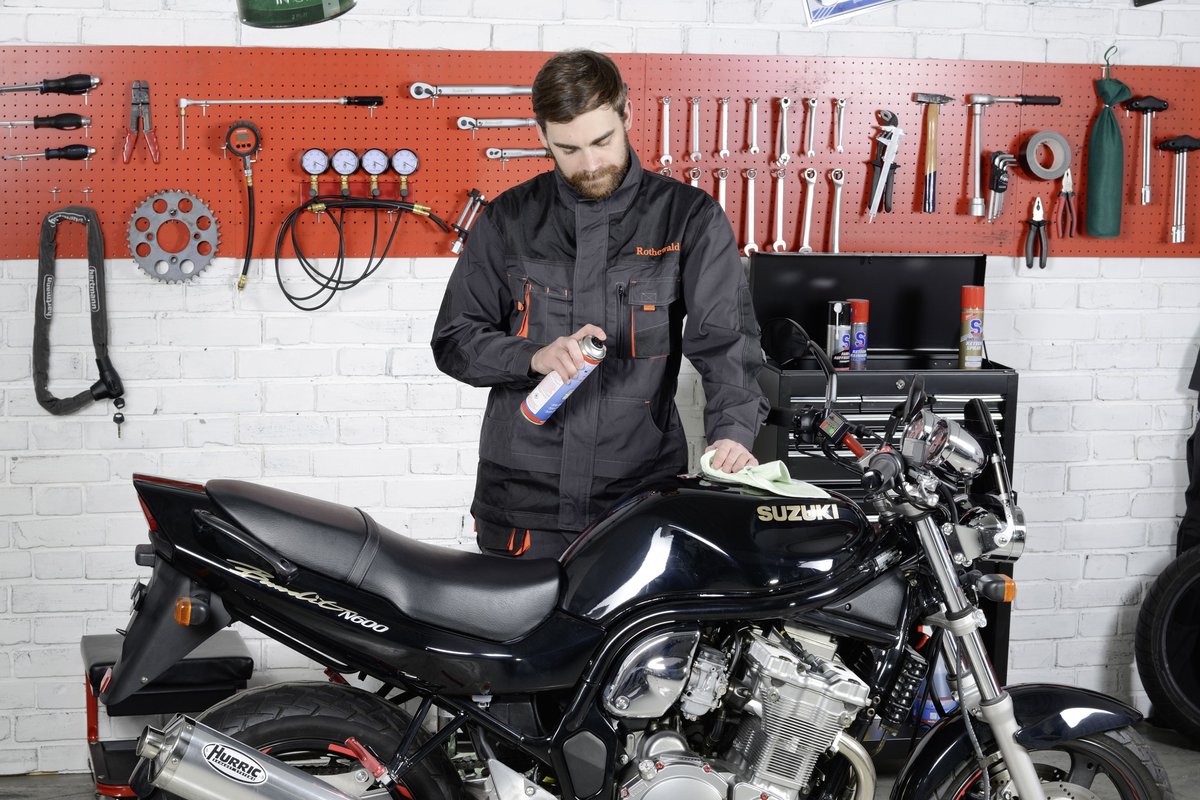 Clothing
Work trousers, jackets and overalls have a lot of features that make them different from normal leisurewear. The fit is important, for example. Work clothes should allow you plenty of freedom of movement but also have close-fitting cuffs so that they don't get caught in anything while you're working. Buttons and zippers should preferably be covered to avoid any risk of scratching your paintwork.
It's always useful to have lots of different pockets for tools and all sorts of small items. And, of course, the fabric must be rugged enough to not rip the moment it catches on something.
Overalls or jacket and trousers? That's a matter of personal preference! If you like overalls, a good tip is to buy one size larger than usual so that they're not too tight when you bend down.
---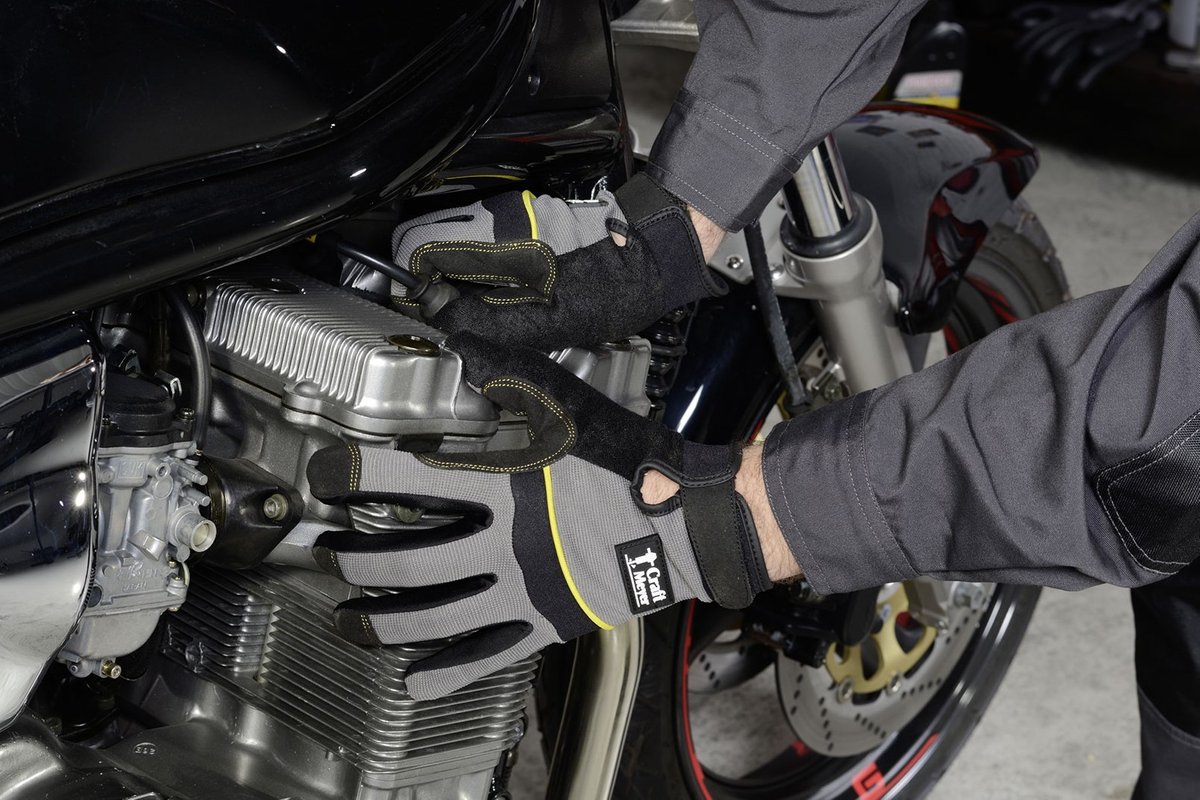 Gloves
Working on your motorcycle almost always involves gripping hard and also a certain amount of grease and dirt. So it makes sense to wear suitable gloves. If you've ever cut your finger on a part with sharp edges, or burnt yourself on a hot exhaust, you won't need much persuading.
Different jobs required different types of hand protection, so we have a range of gloves for you to choose from.
---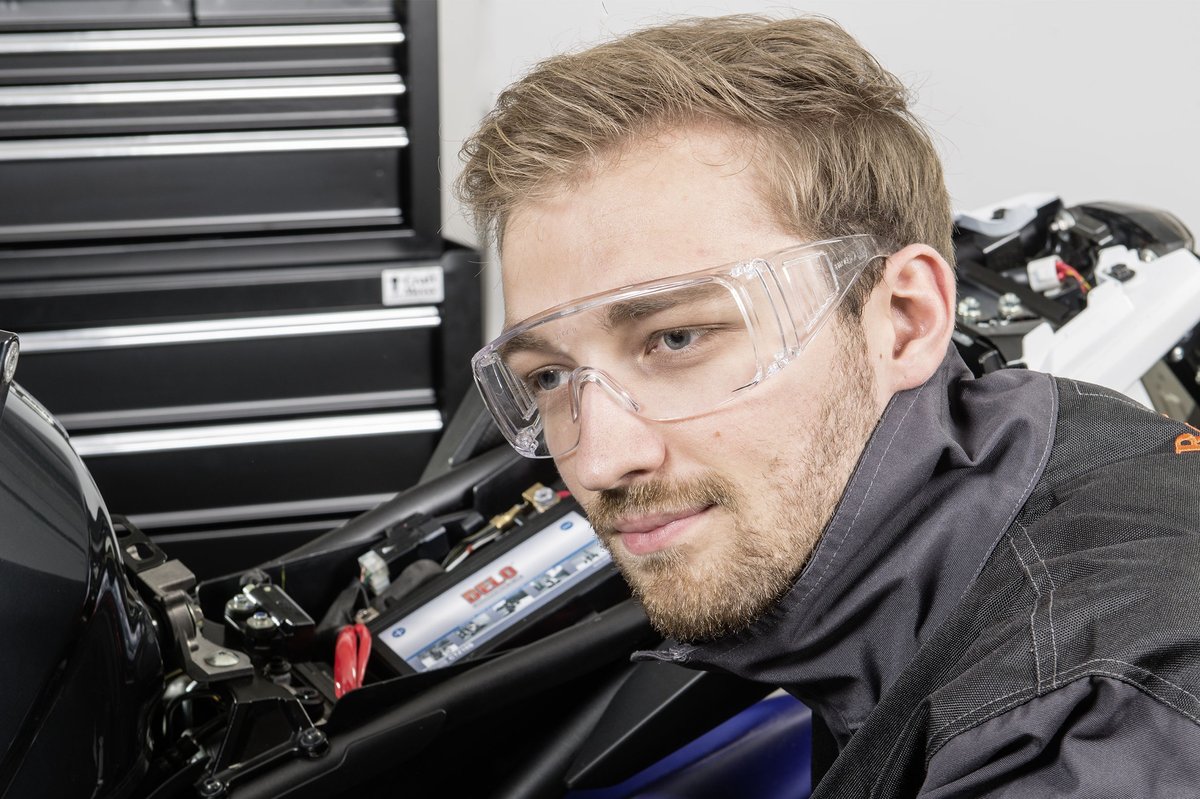 Protective goggles
It's essential to wear safety goggles whenever you're handling hazardous chemicals (e.g. battery acid or cleaning products). Likewise, for any job that creates lots of dust or flying sparks, effective eye protection is a must.
---
Shoes
Safety shoes are also a sensible precaution for DIY mechanics. Hardened toe caps protect your toes if anything heavy should fall on your foot, while anti-slip soles make sure you don't skid on a greasy or oily workshop floor.
---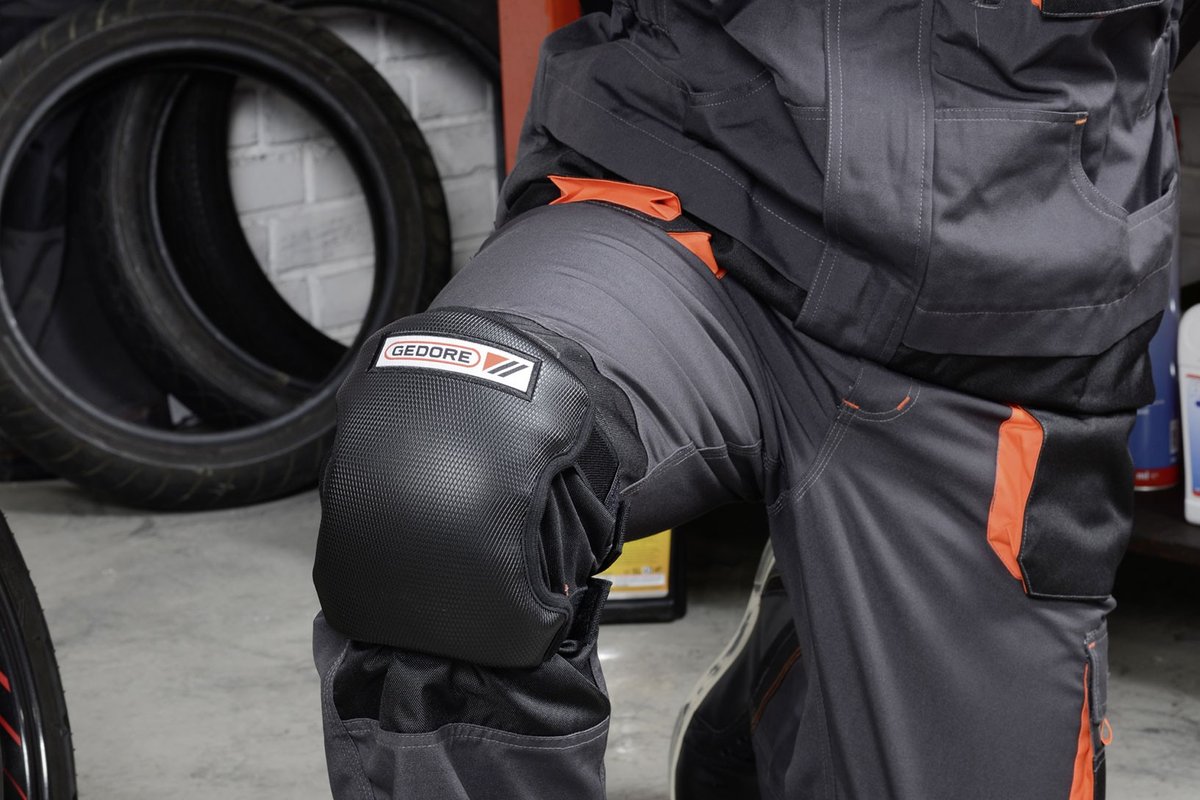 Knee pads
Some jobs can only really be done kneeling. That's where workmats from Louis come in very useful. But knee pads are even more convenient and practical because they move with you each time you need to change position. For comfort, you can't beat a workshop creeper seat with wheels.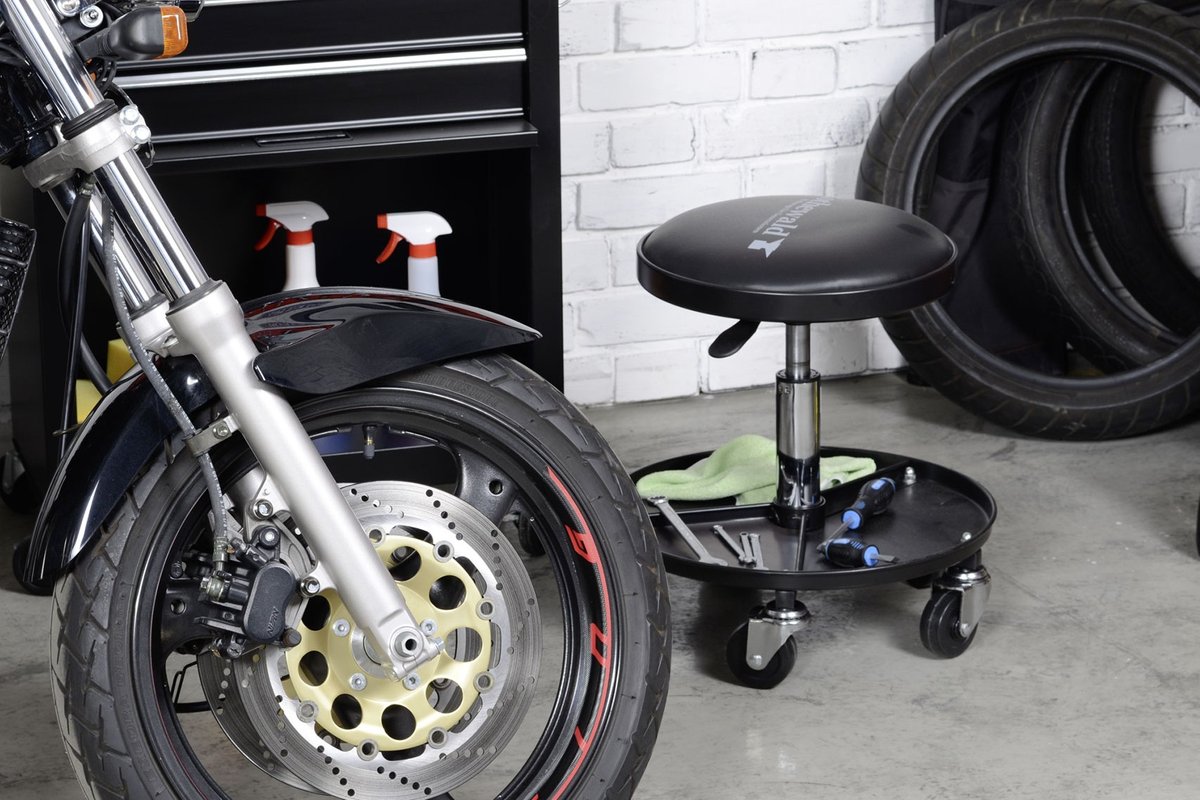 Workshop creeper seat
With handy tool tray, padded seat and height adjustment
---
The Louis Technical Centre
If you have a technical question about your motorbike, please contact our Technical Centre, where they have endless experience, reference books and contacts.
Please note!
These tips for DIY mechanics contain general recommendations that may not apply to all vehicles or all individual components. As local conditions may vary considerably, we are unable to guarantee the correctness of information in these tips for DIY mechanics.
Thank you for your understanding.