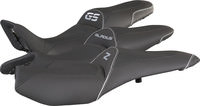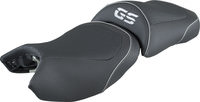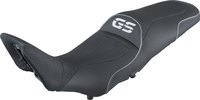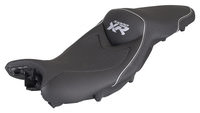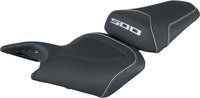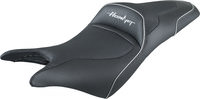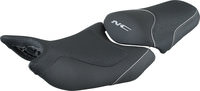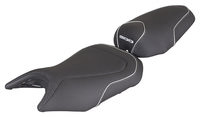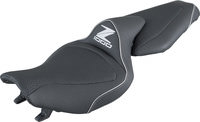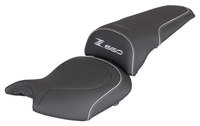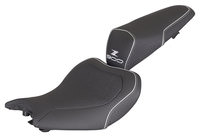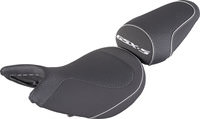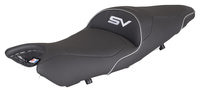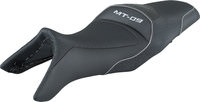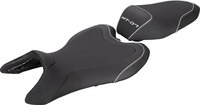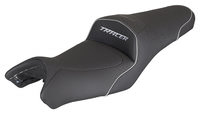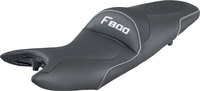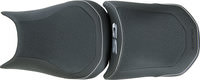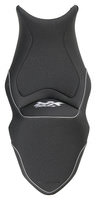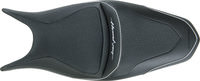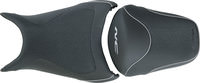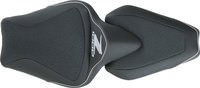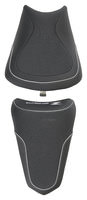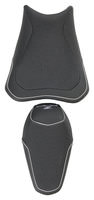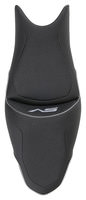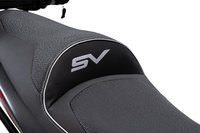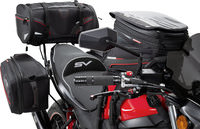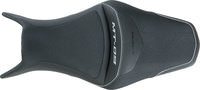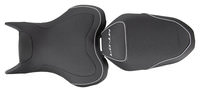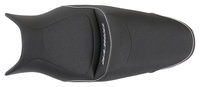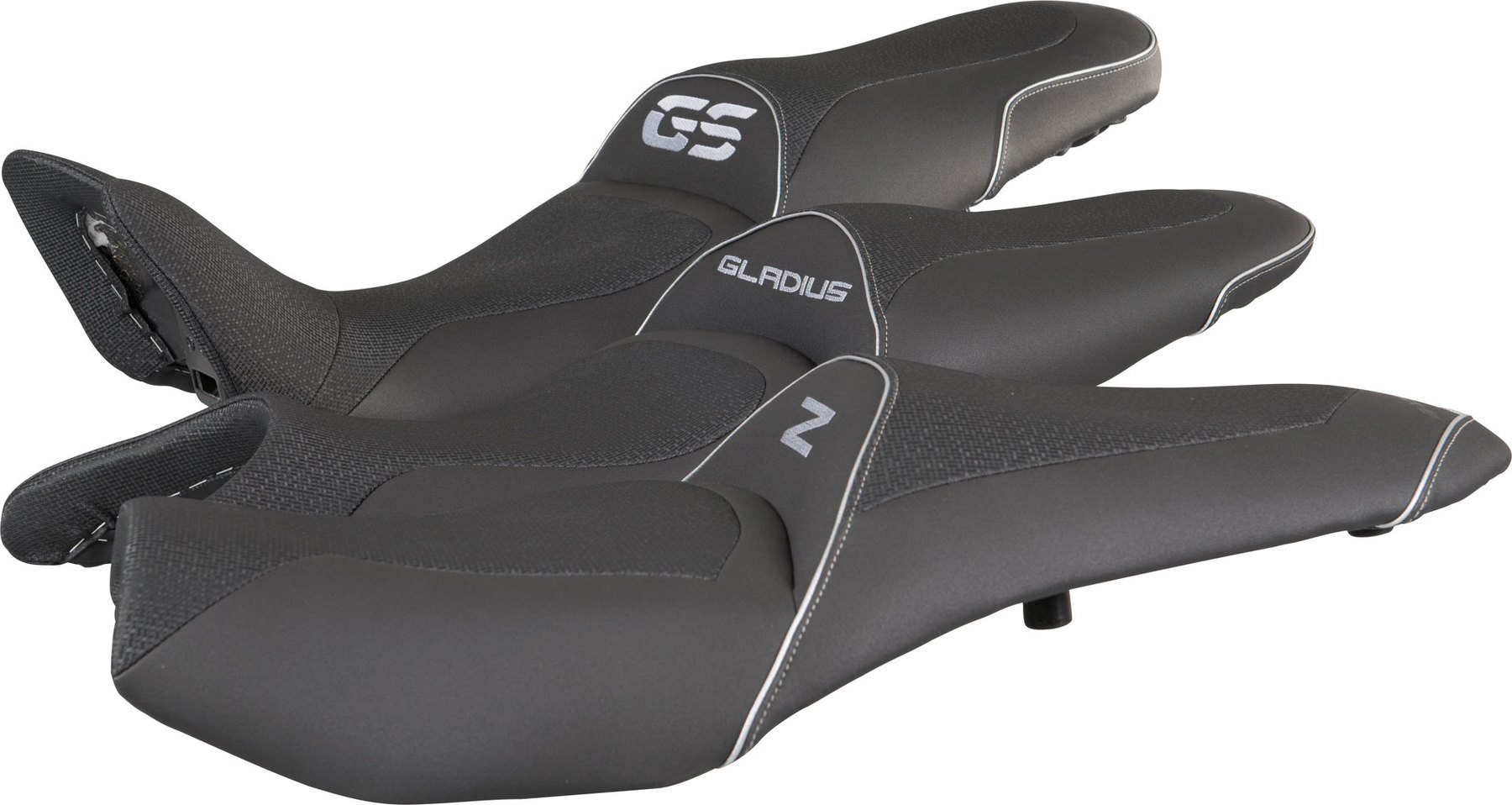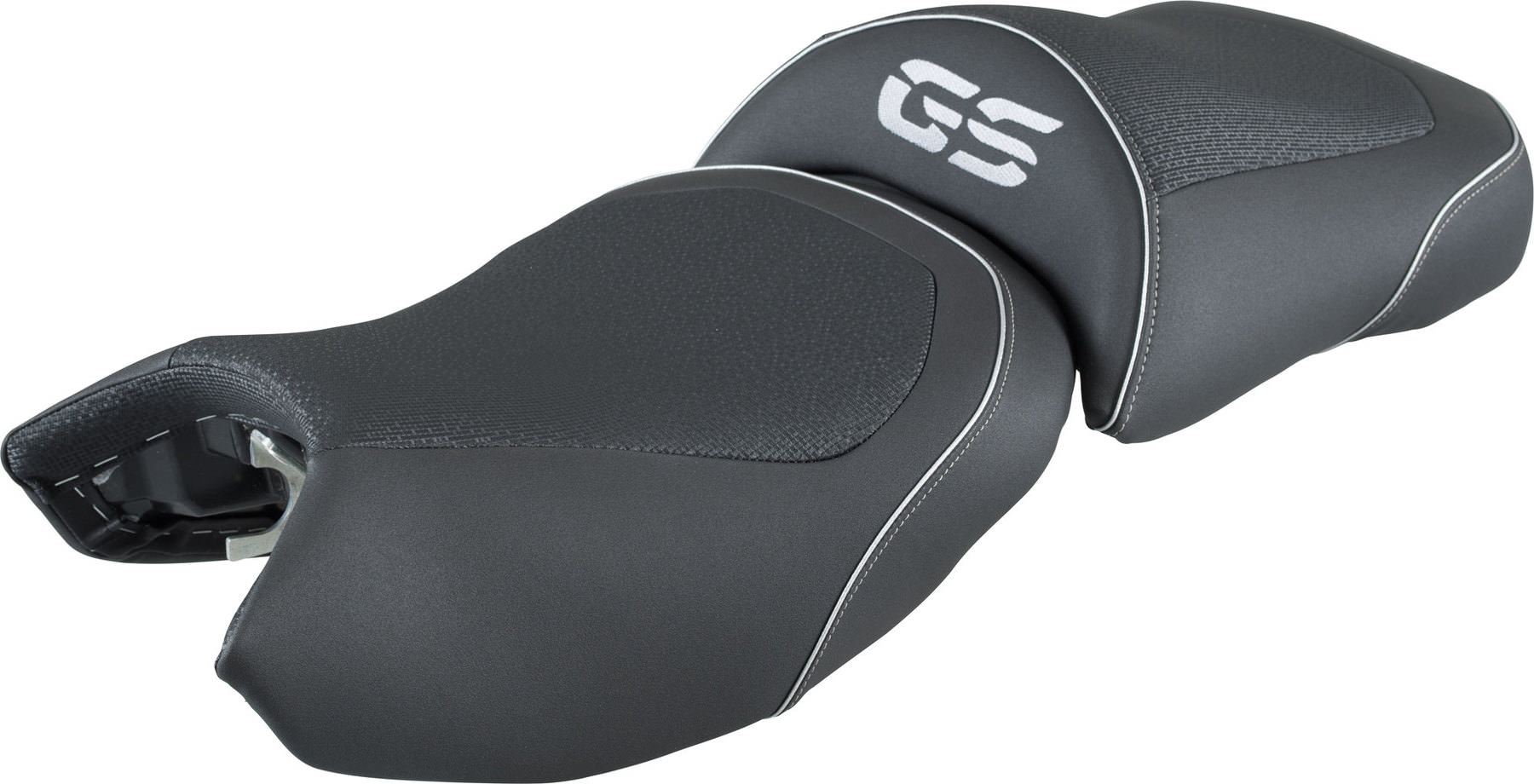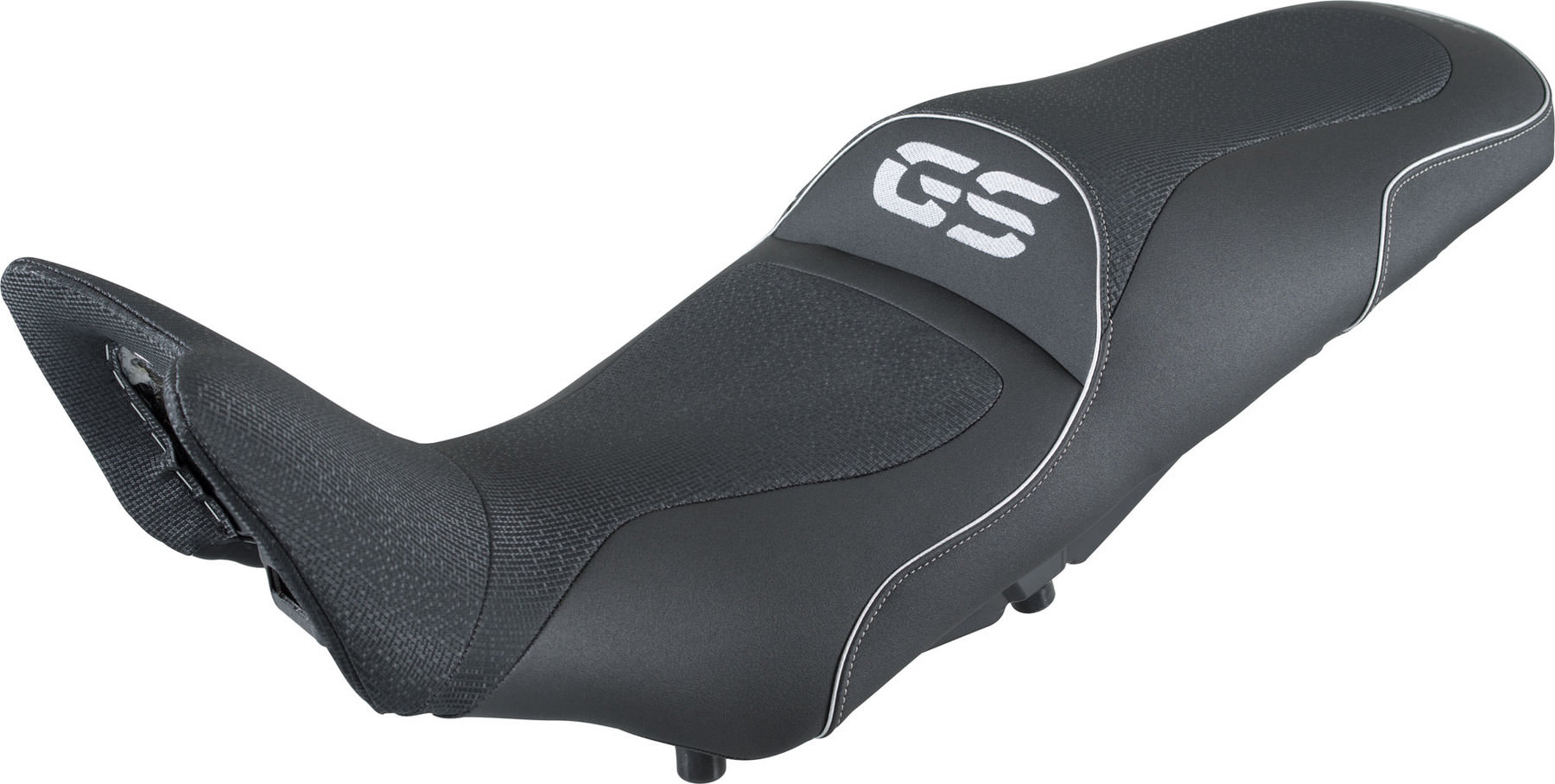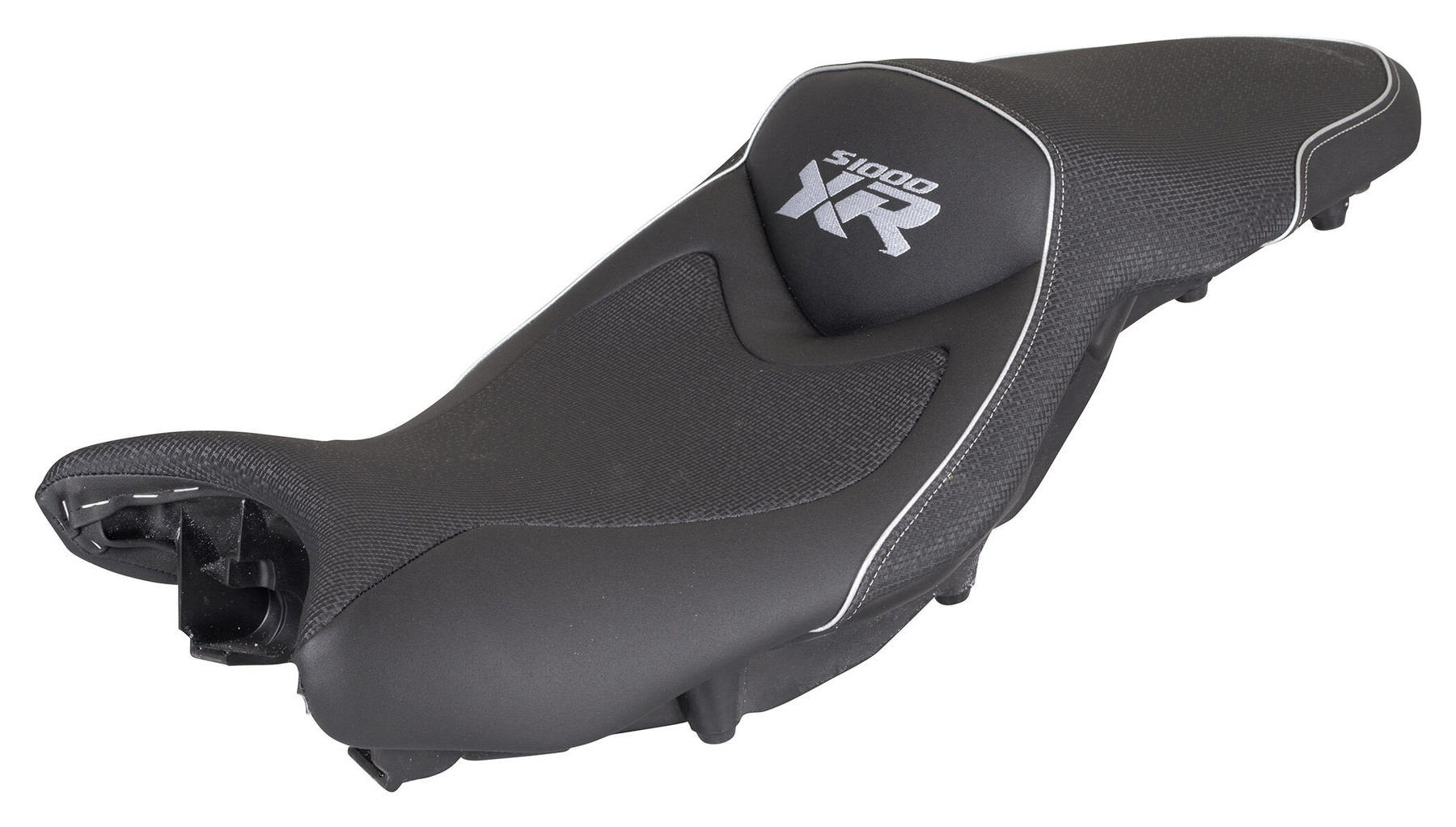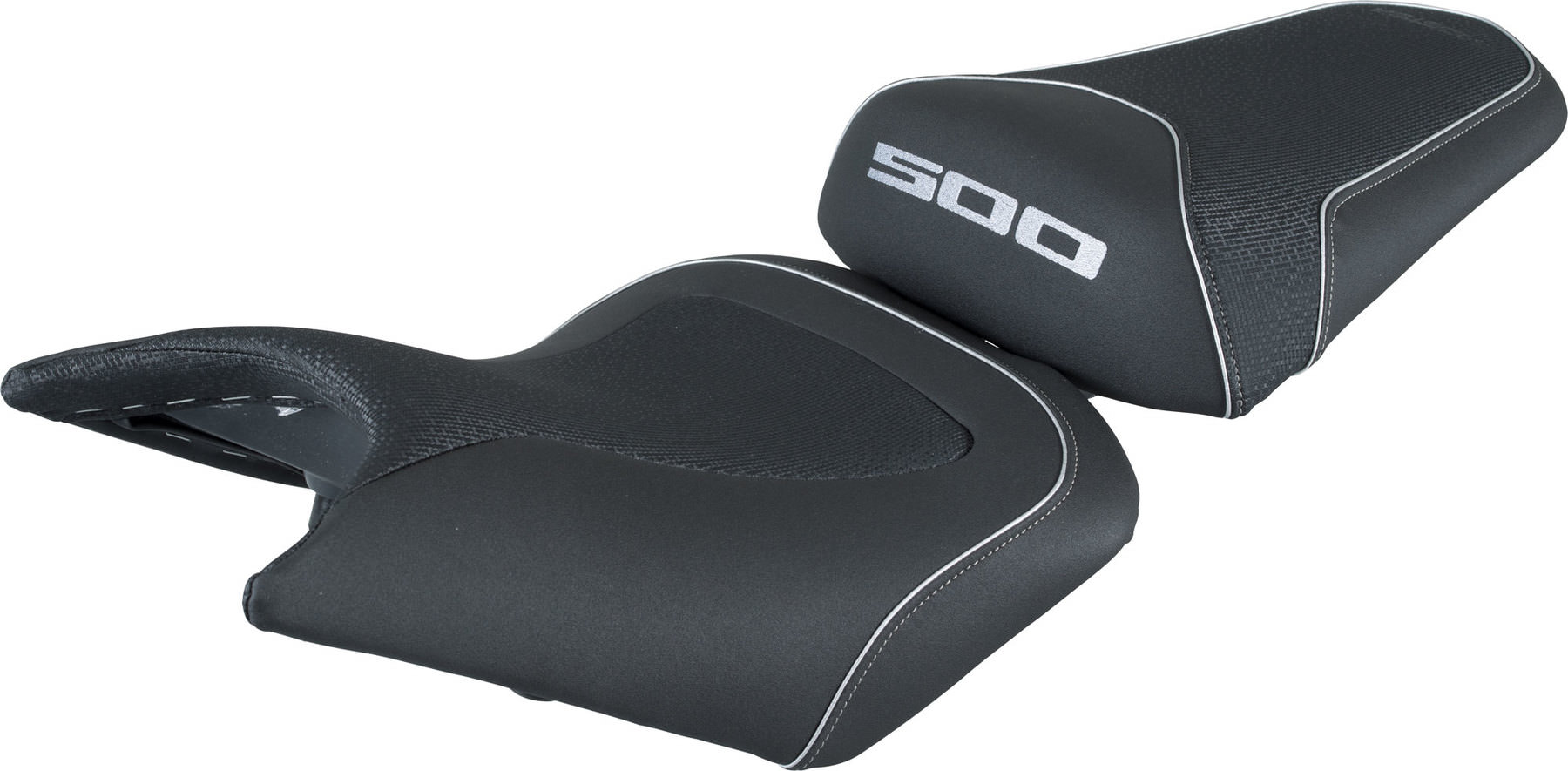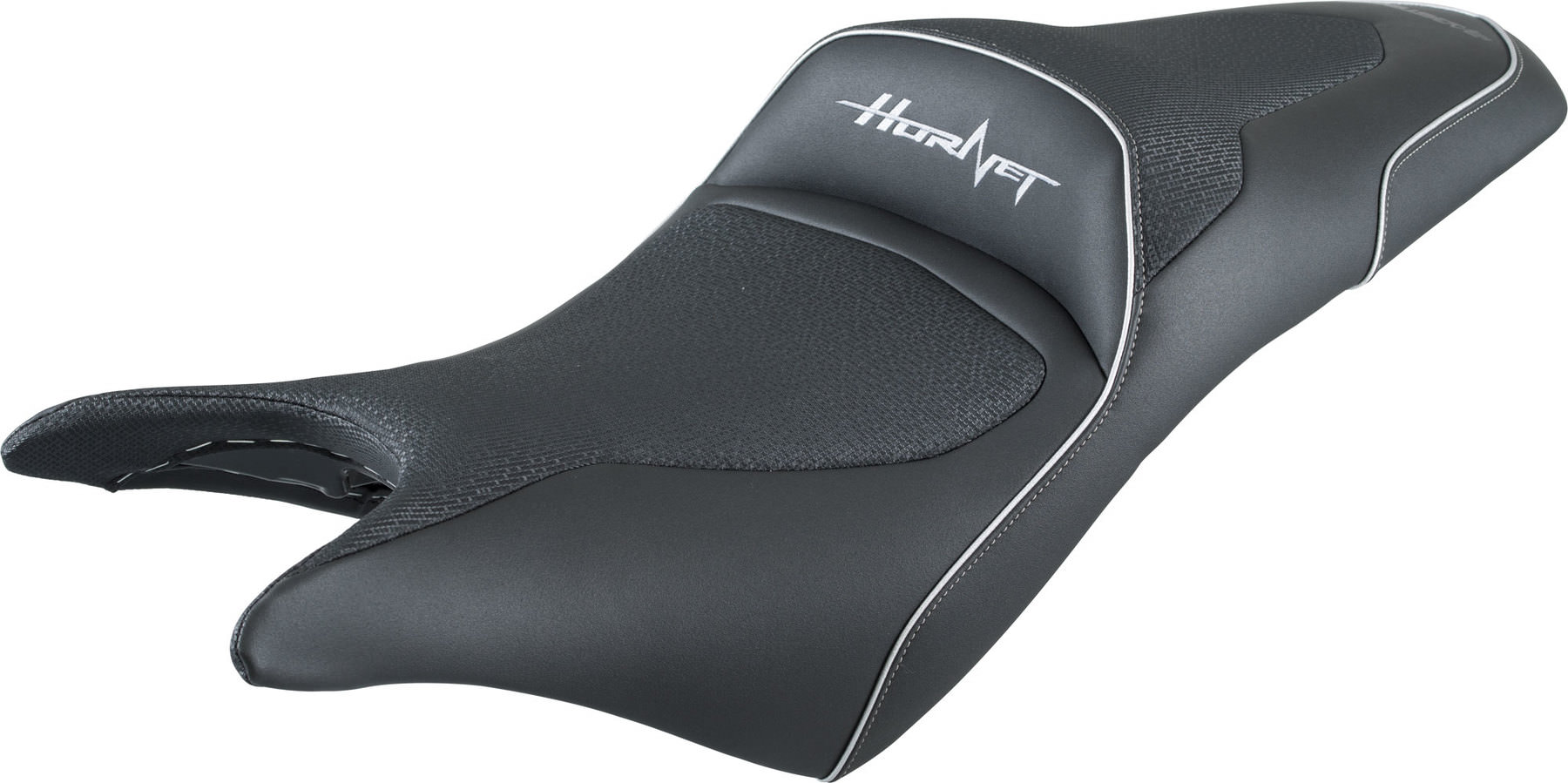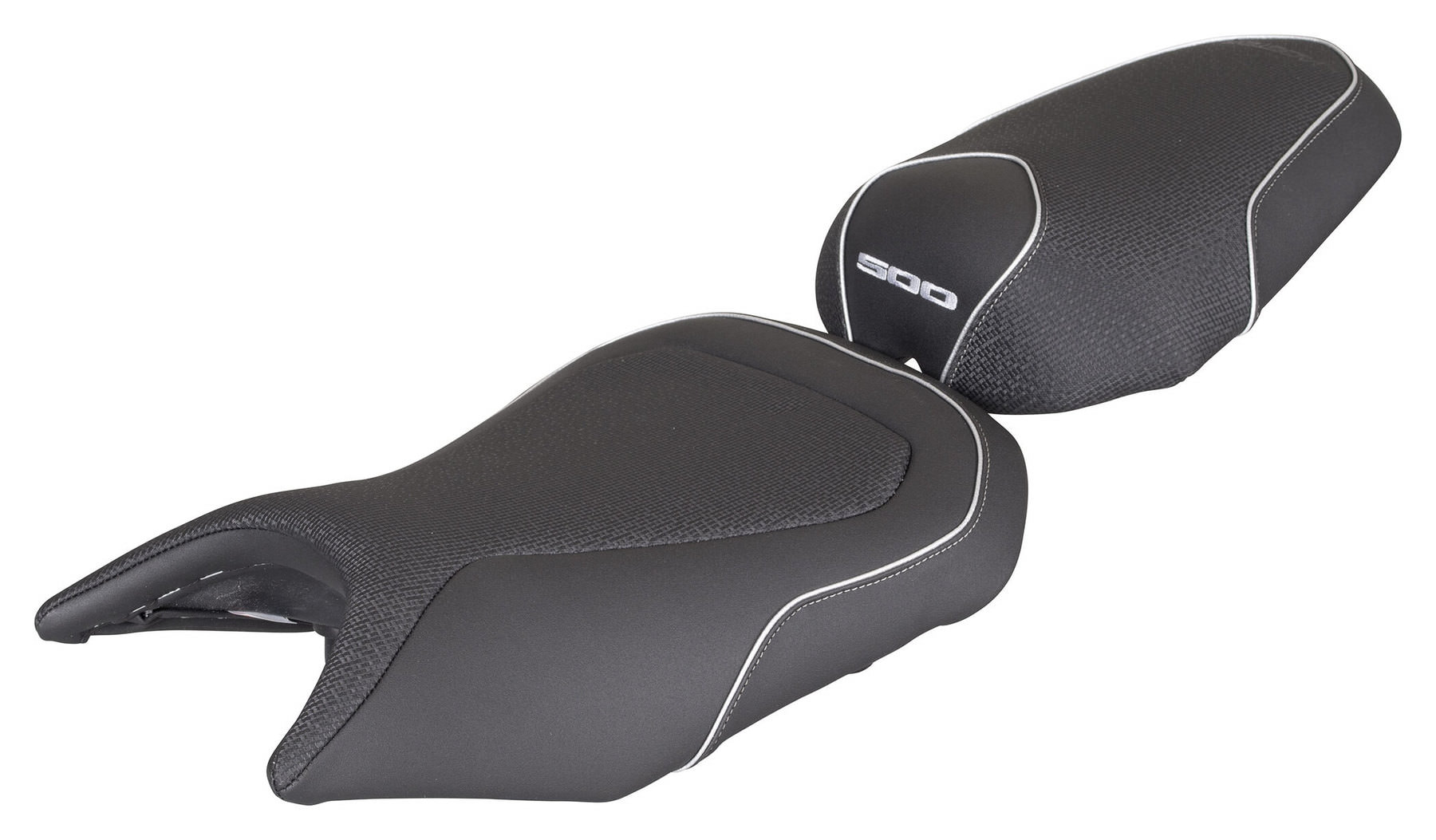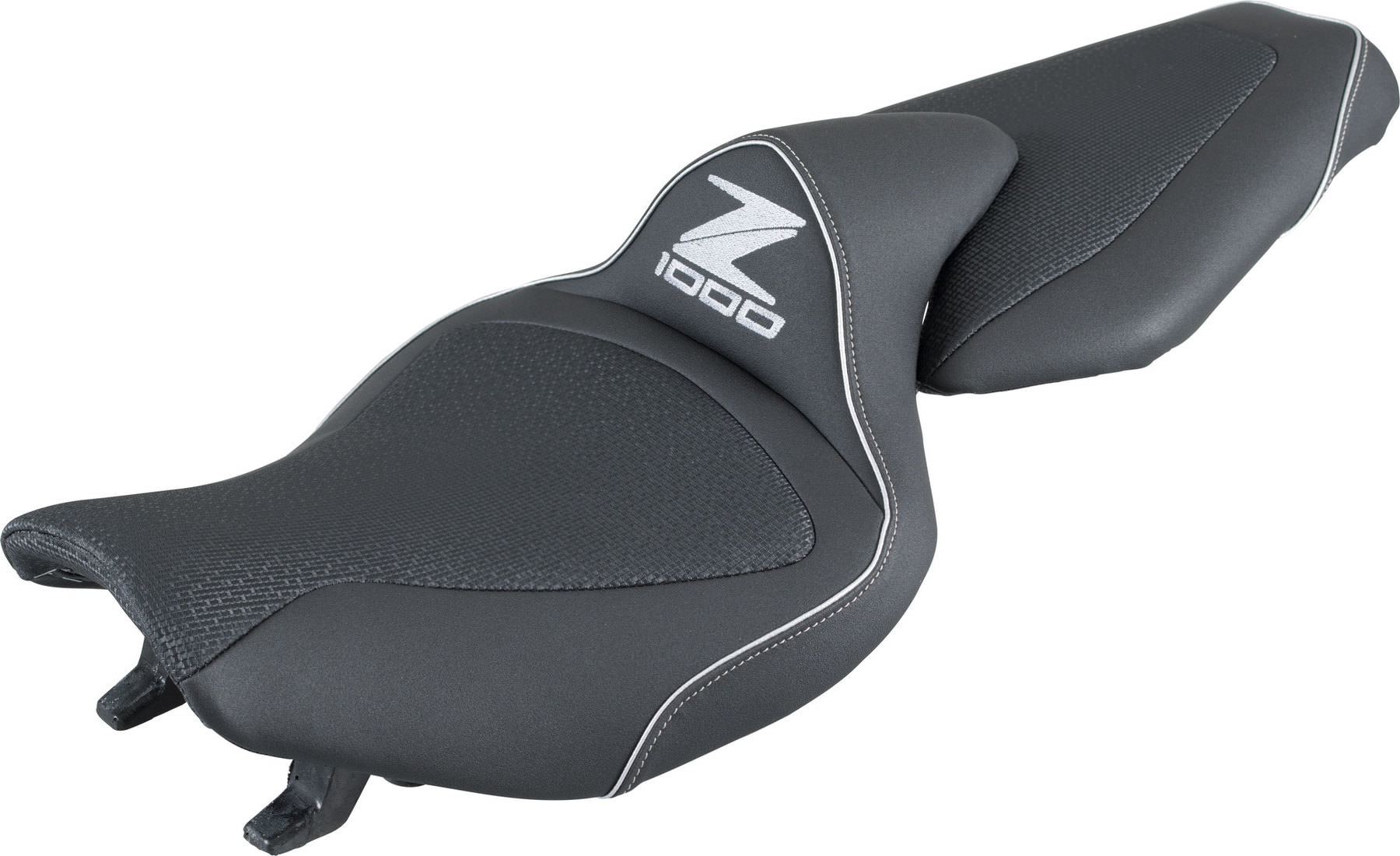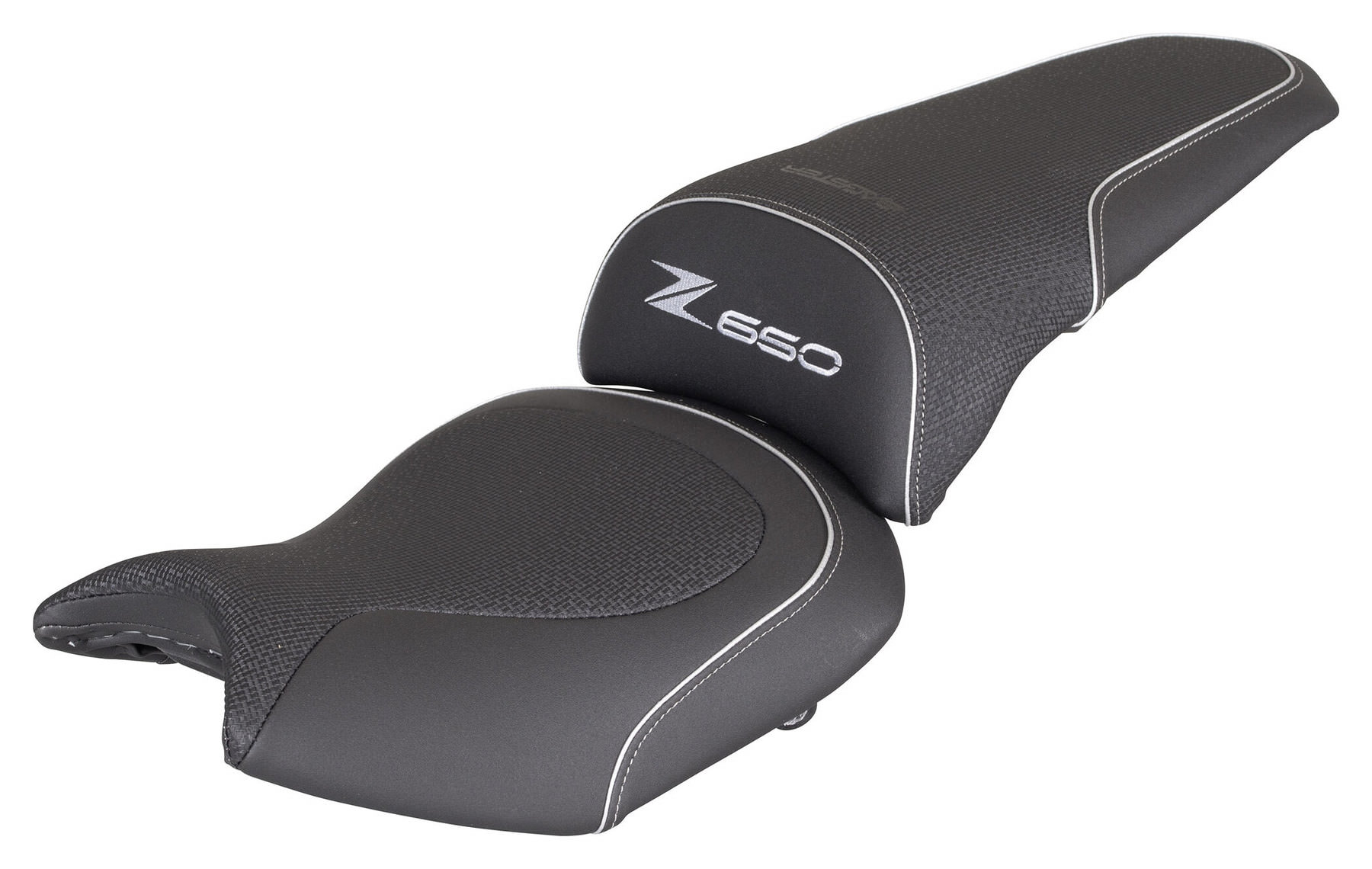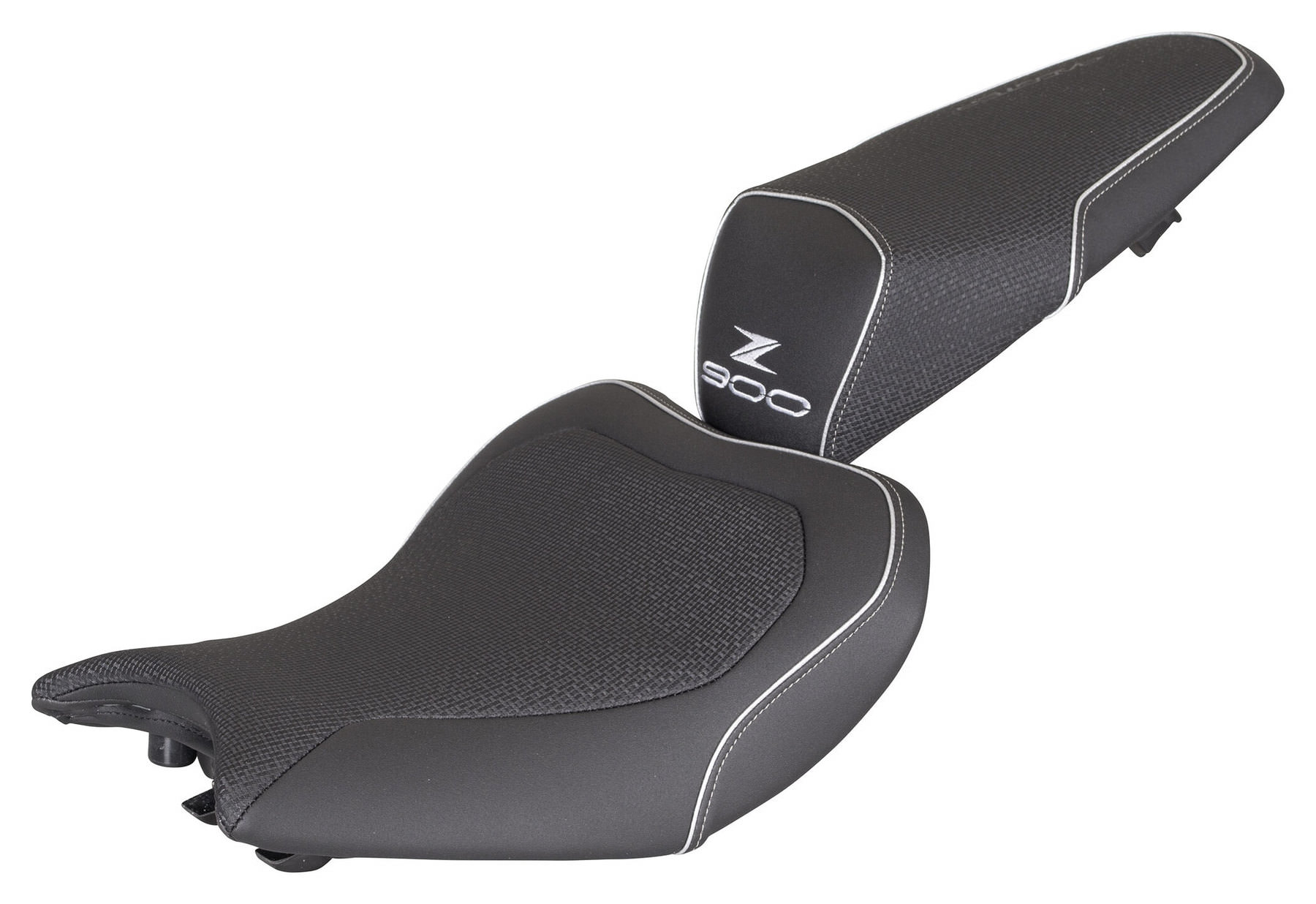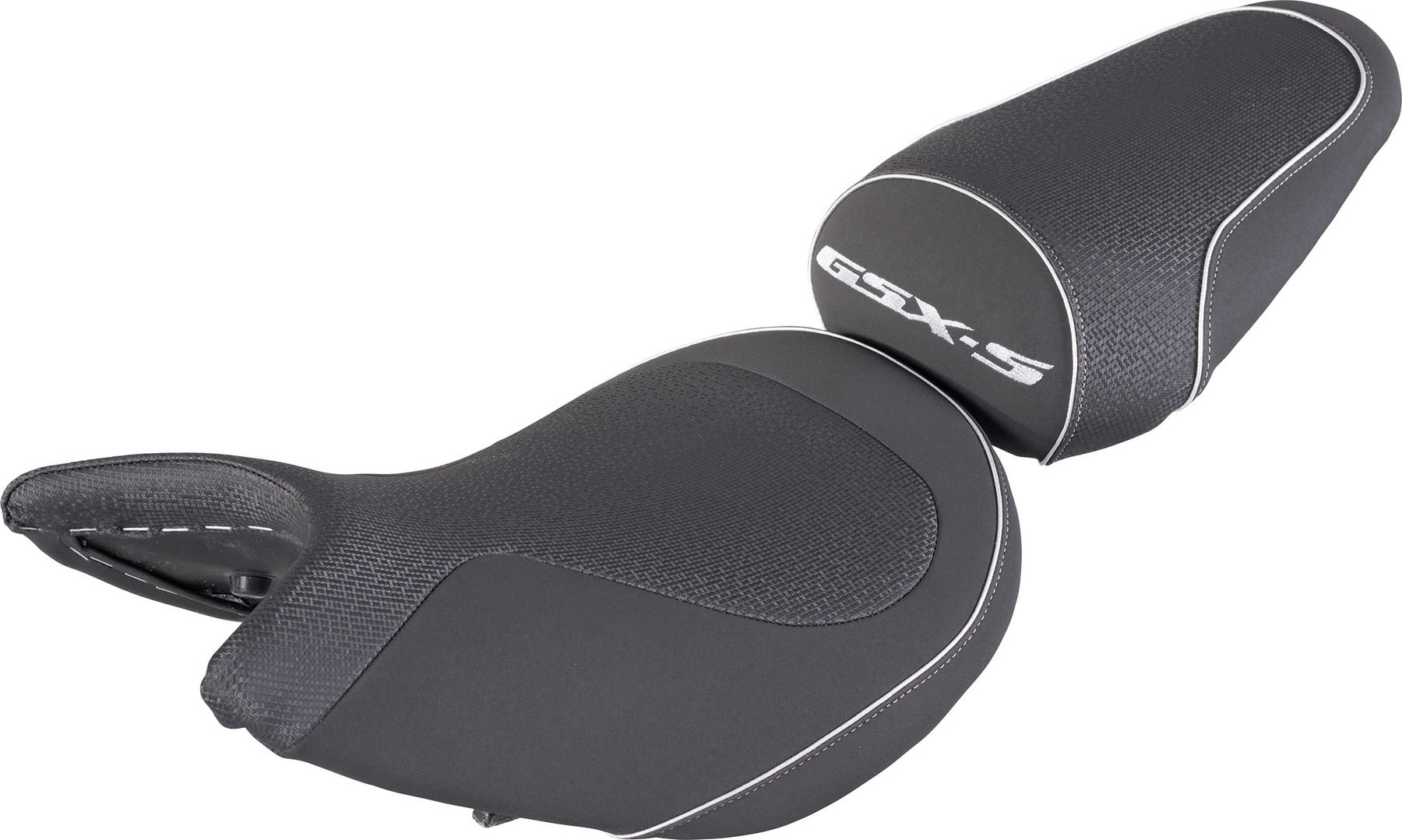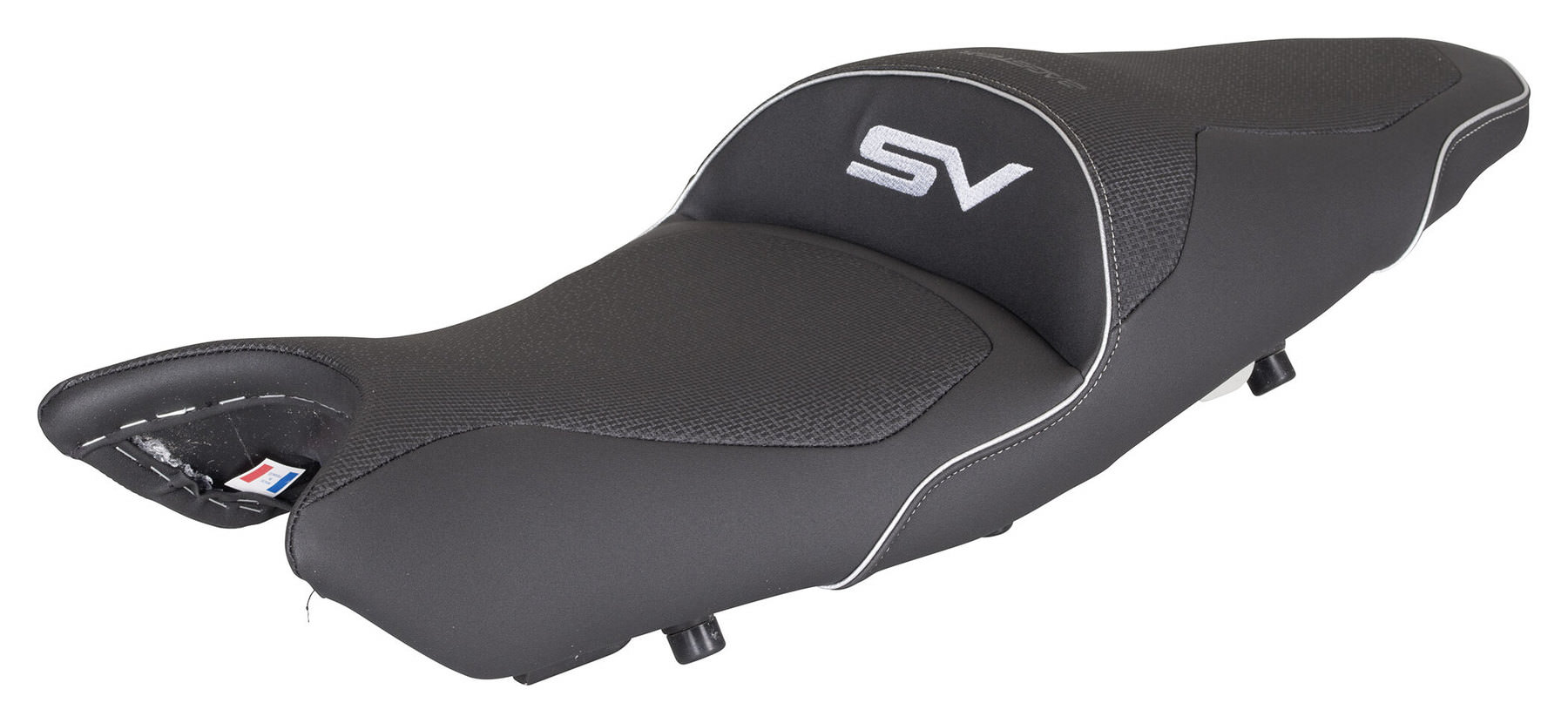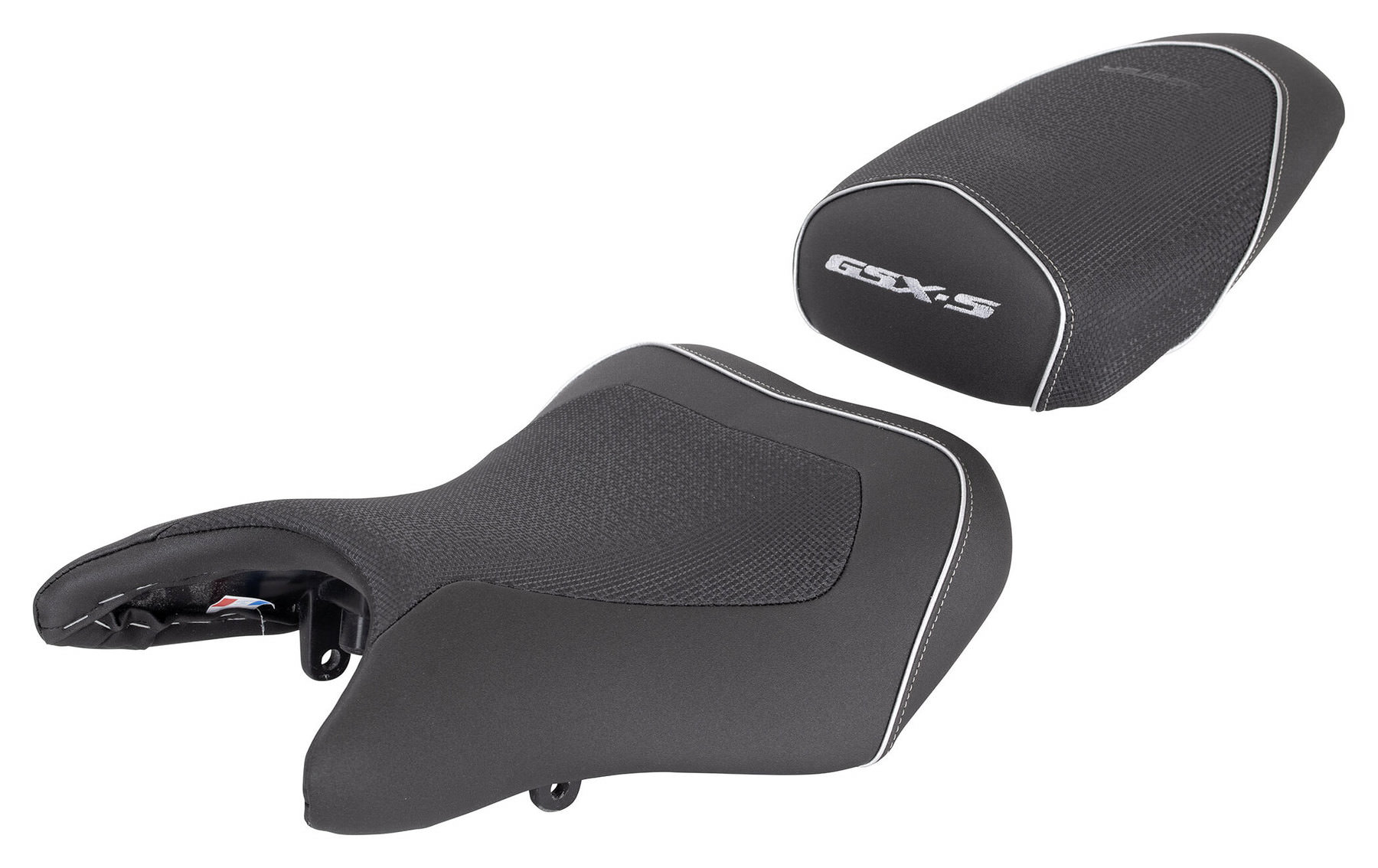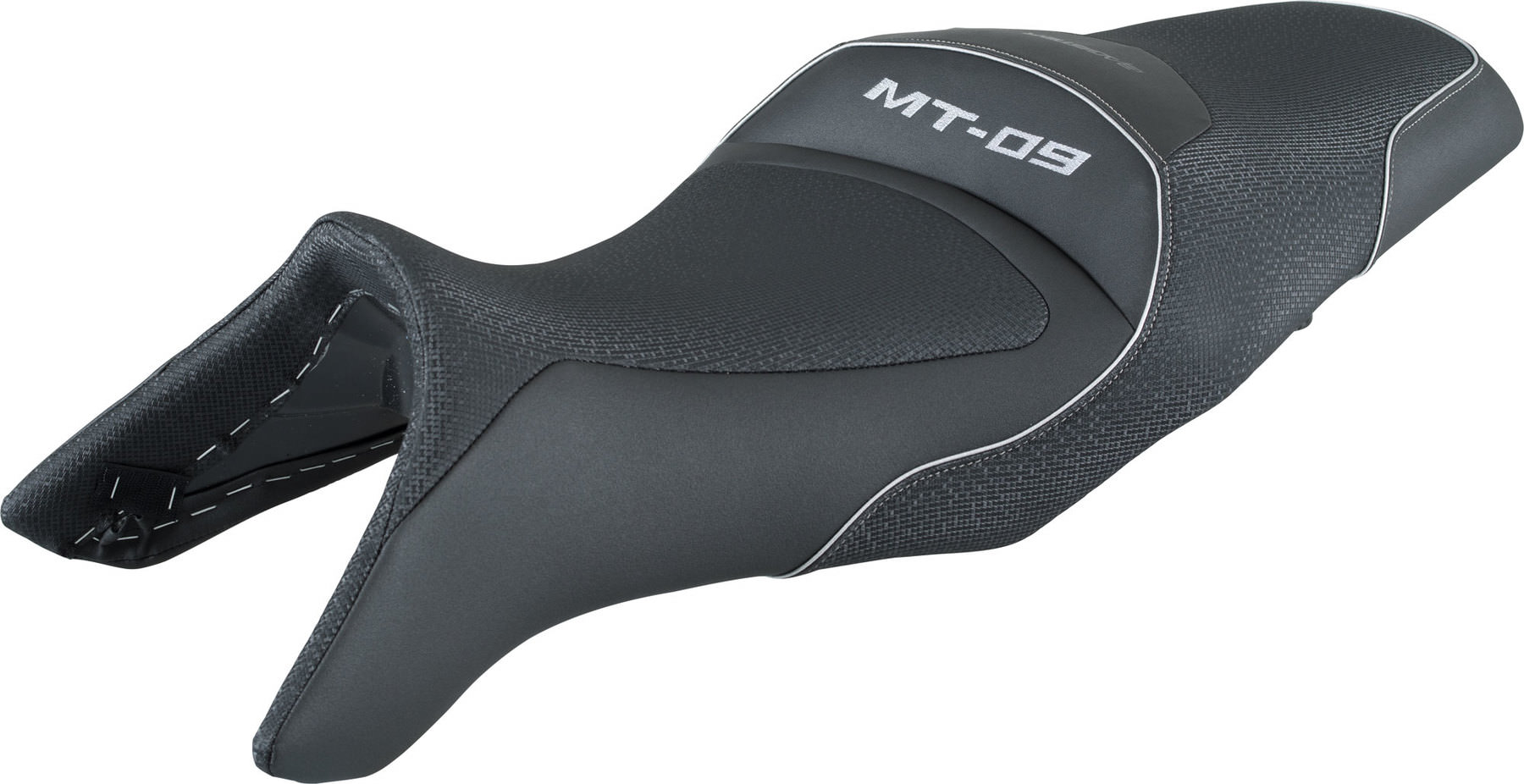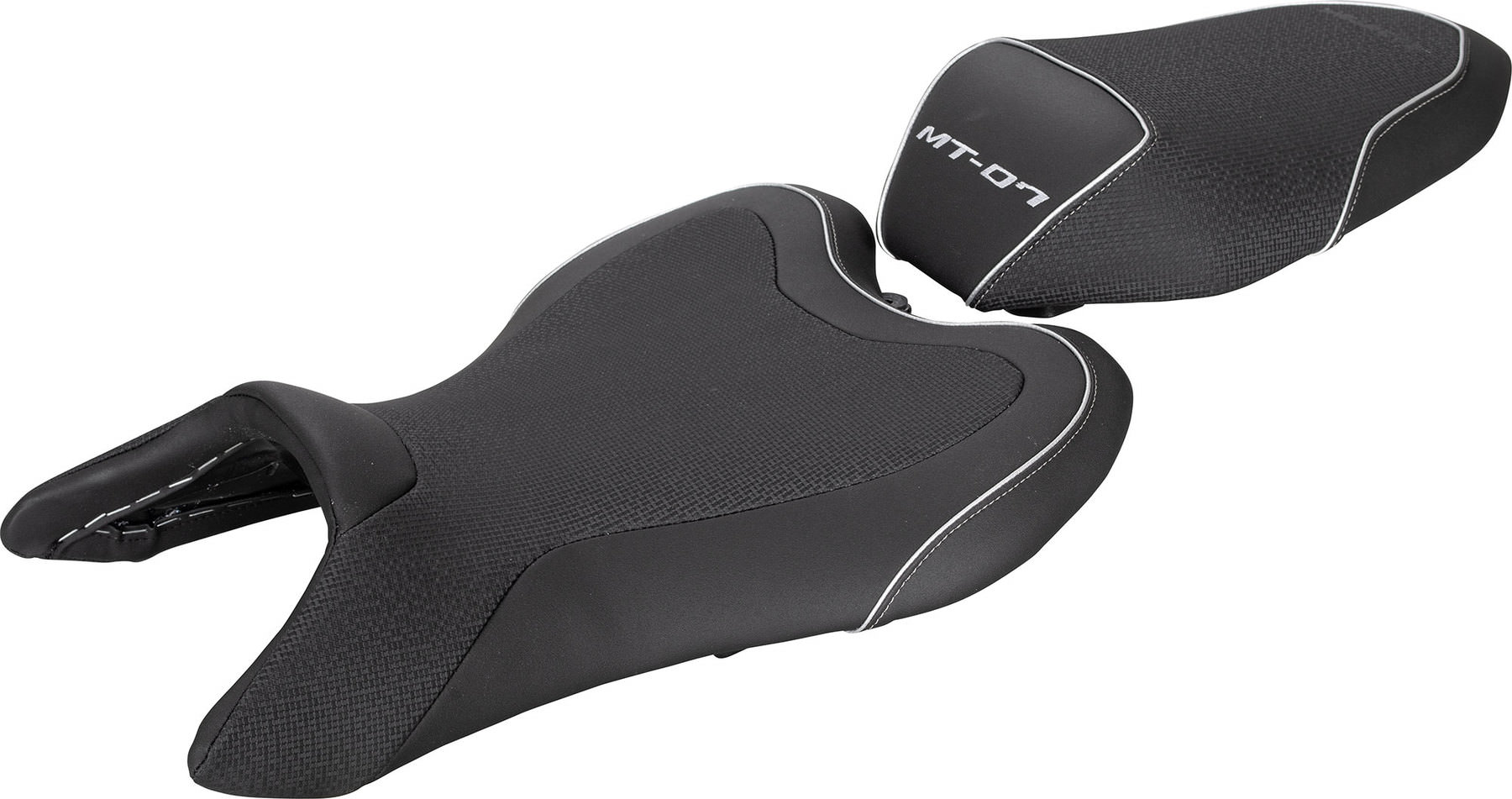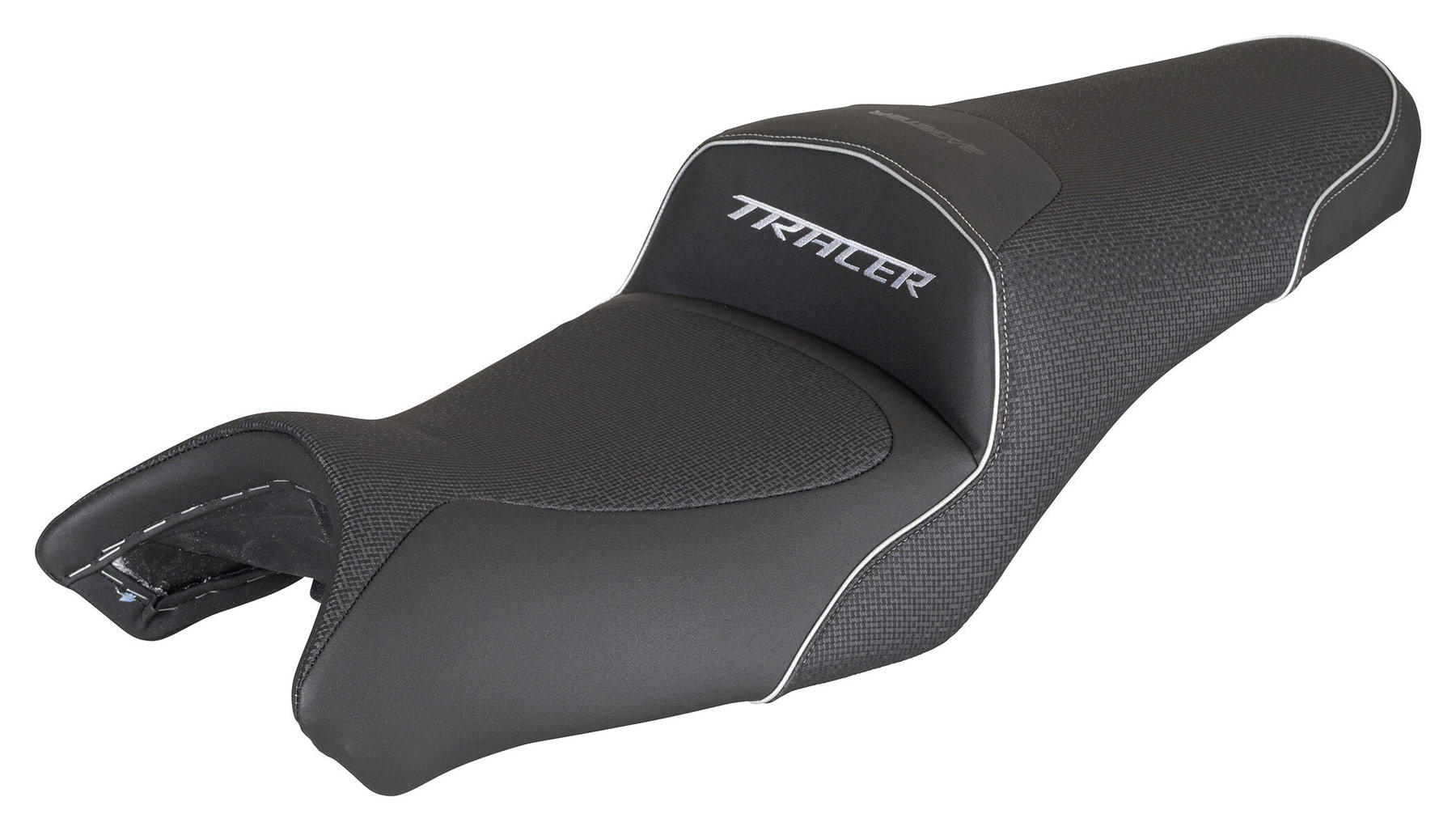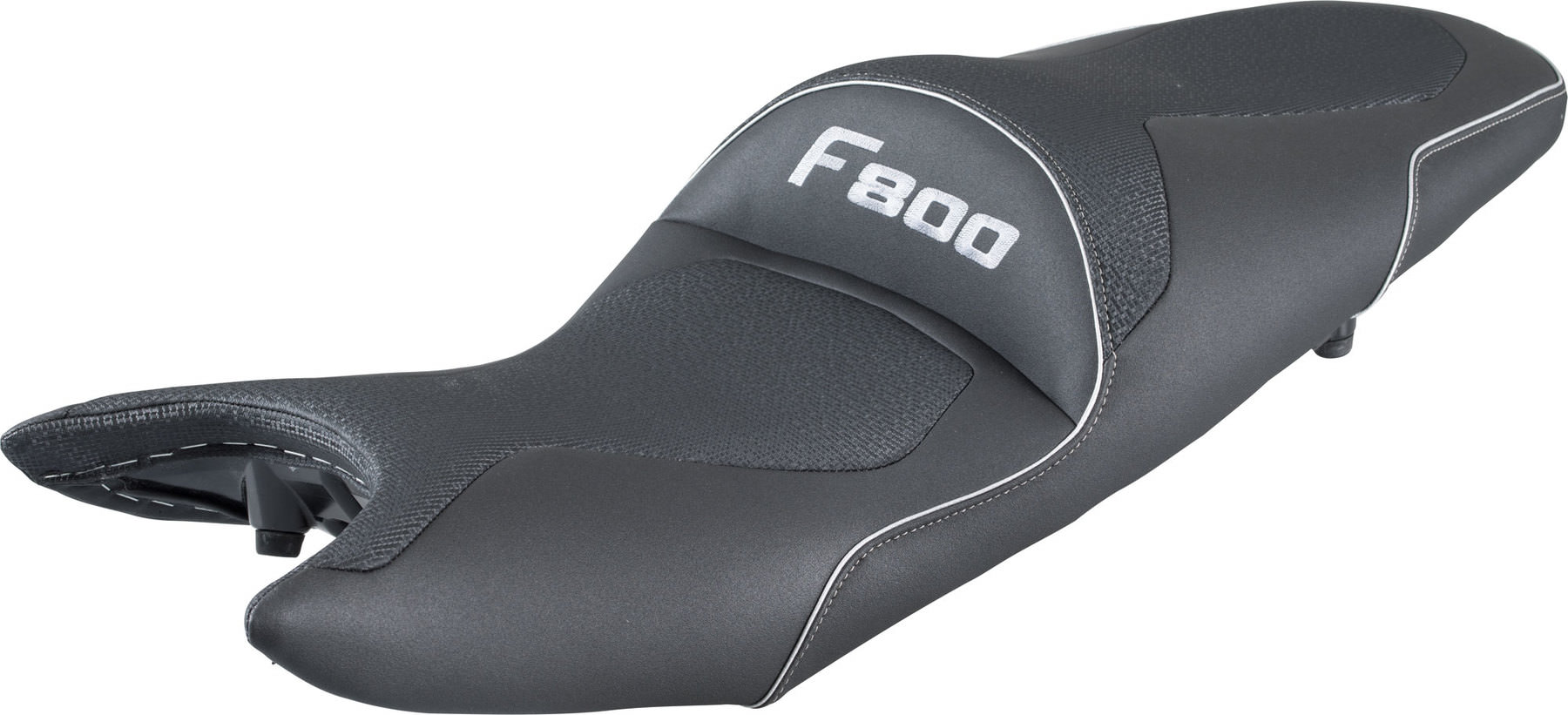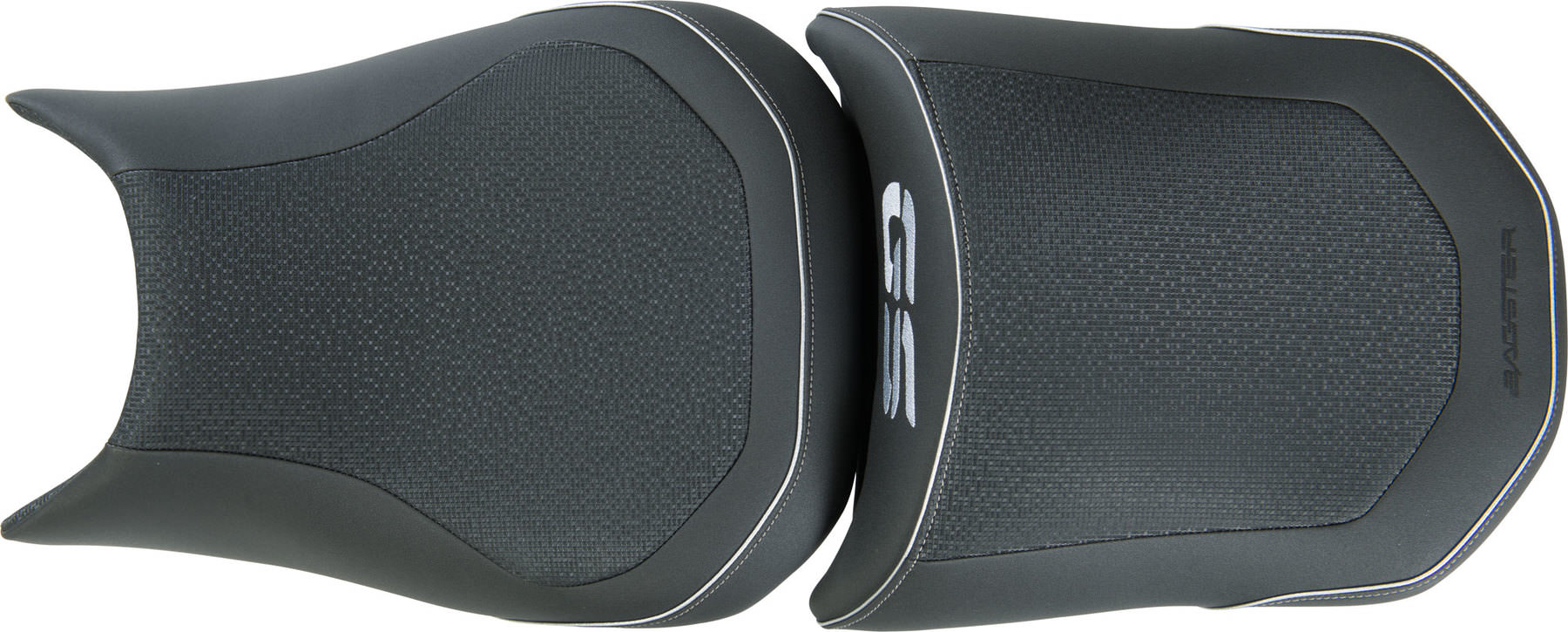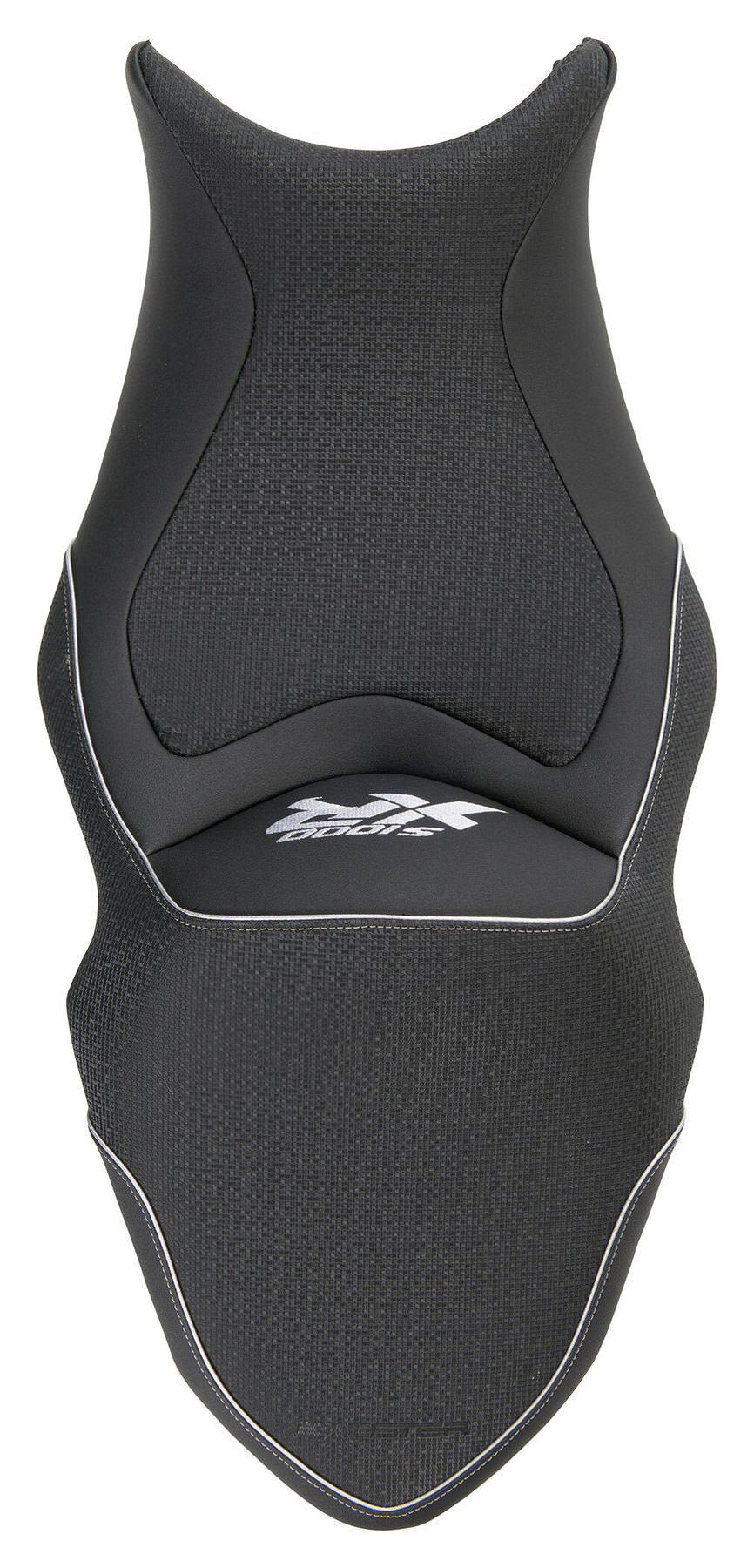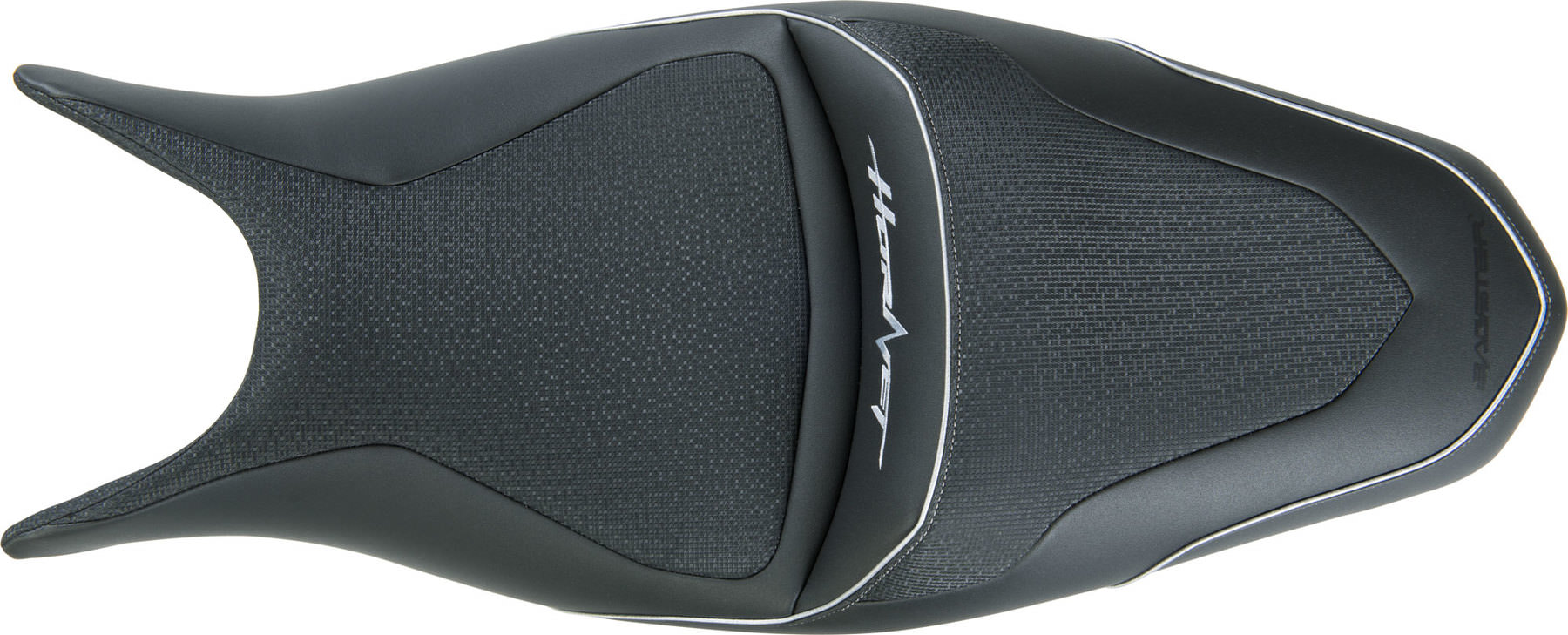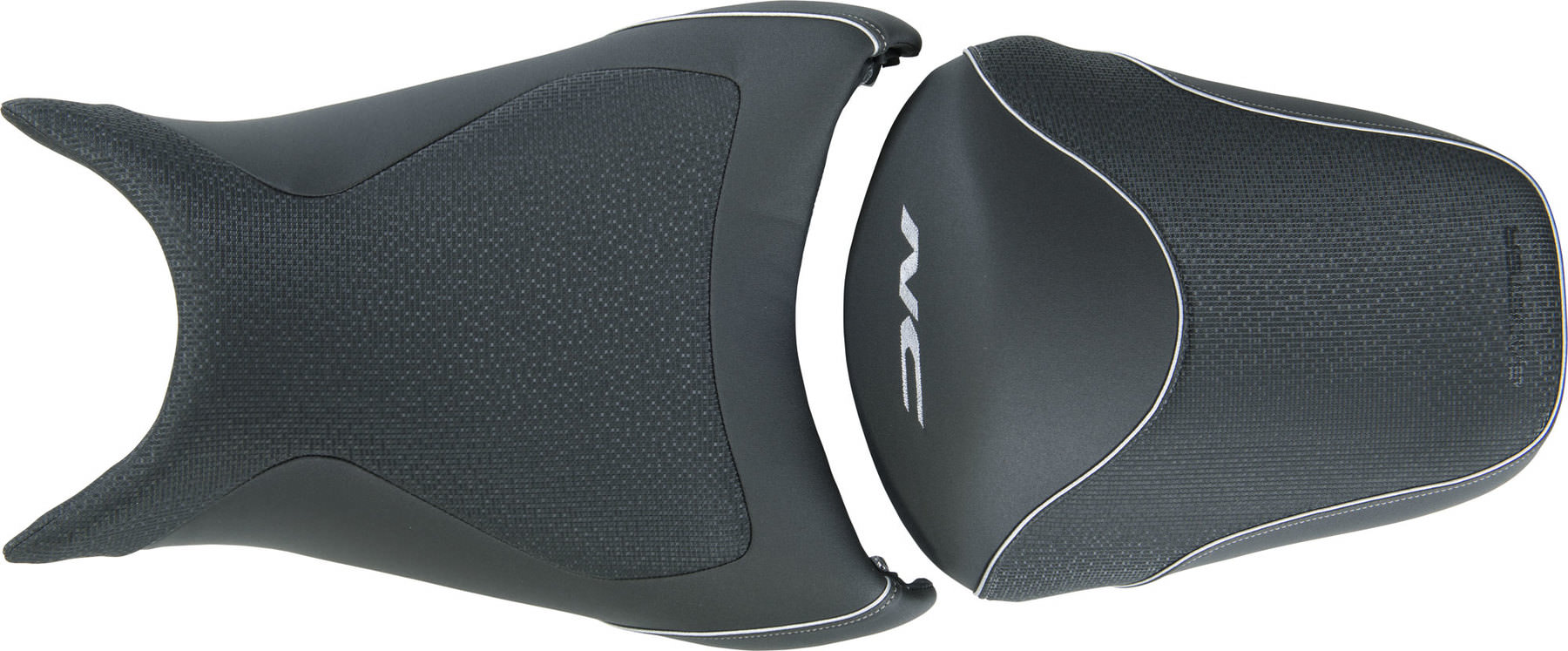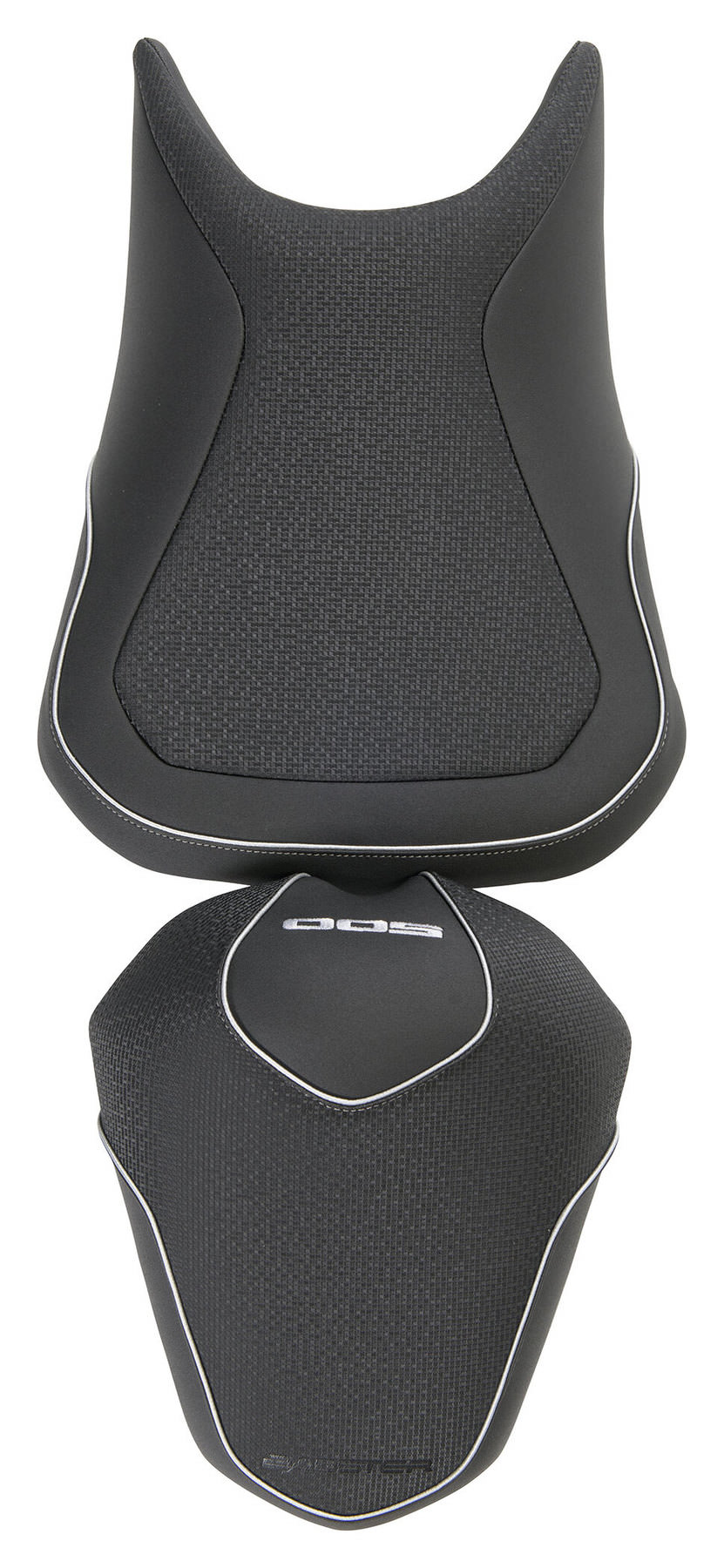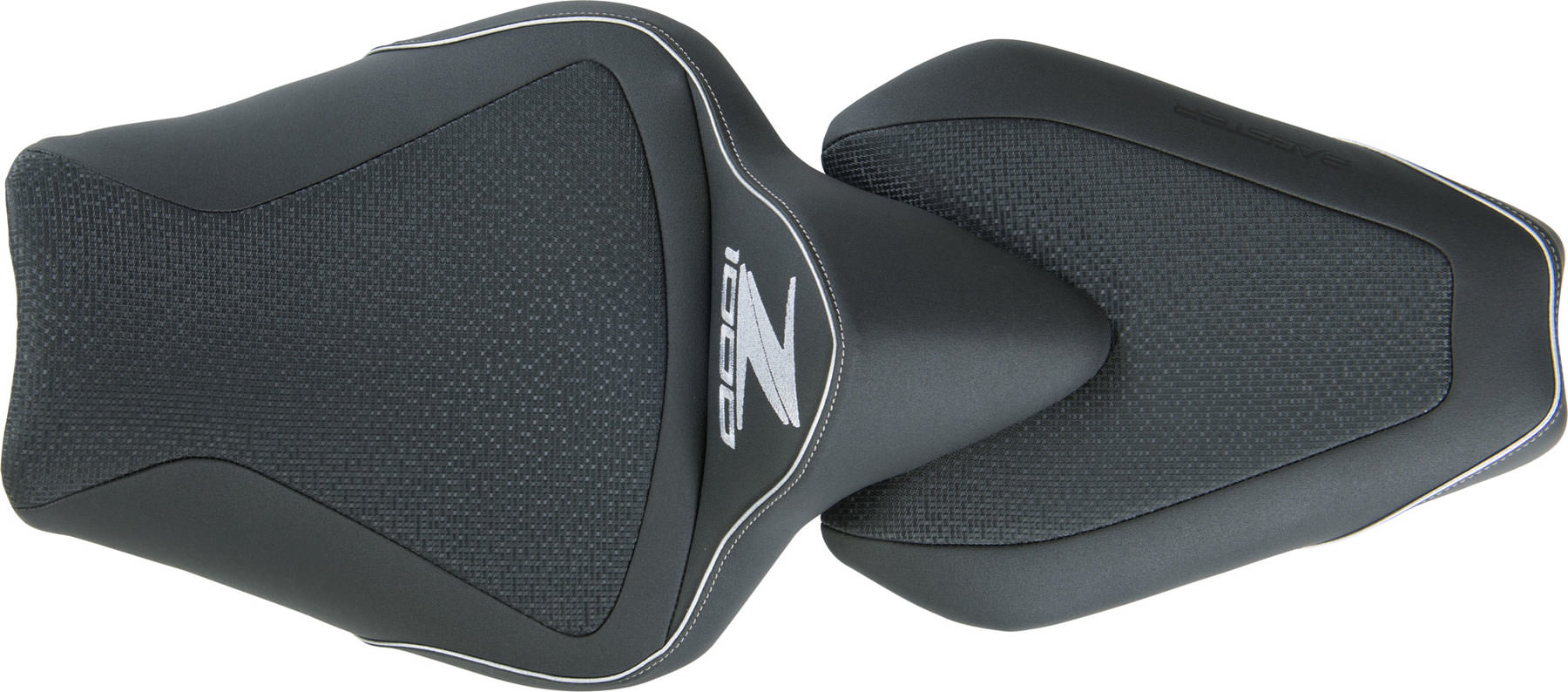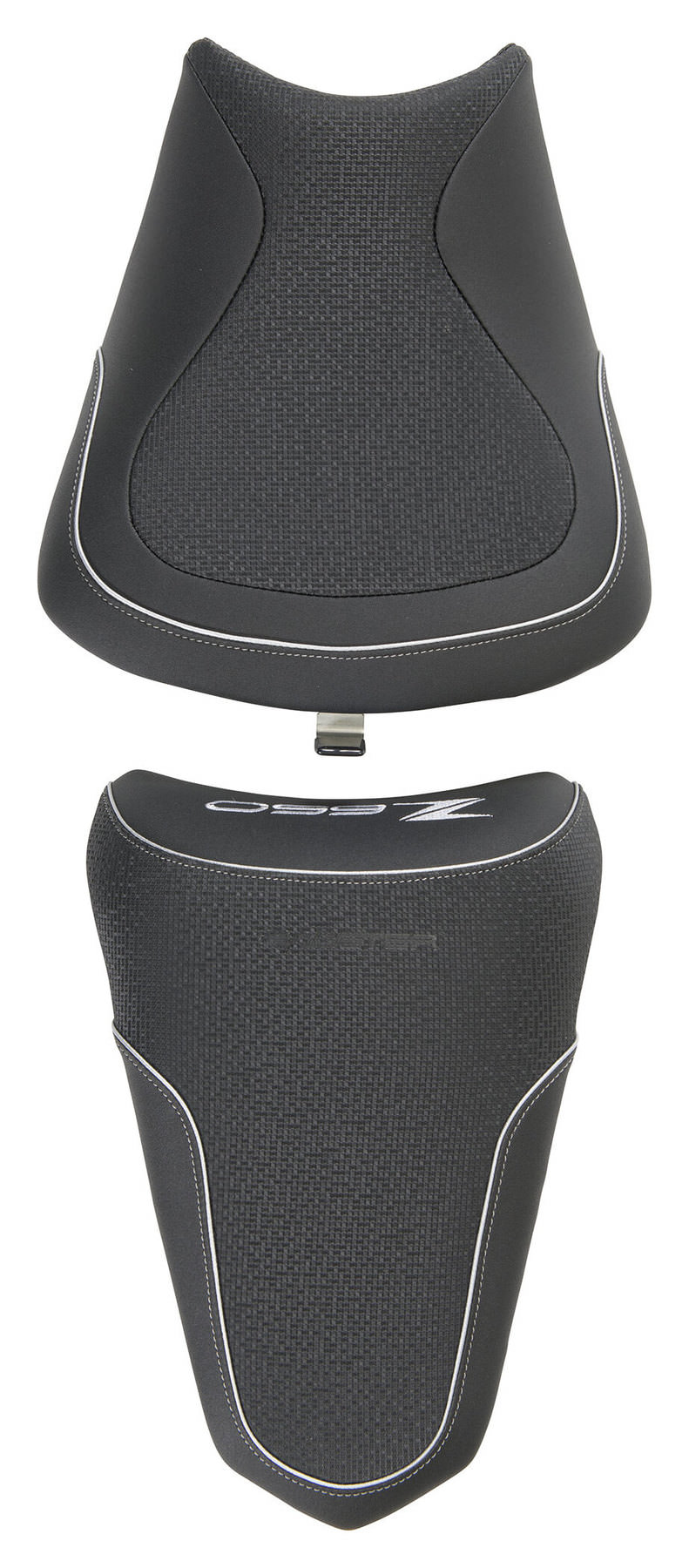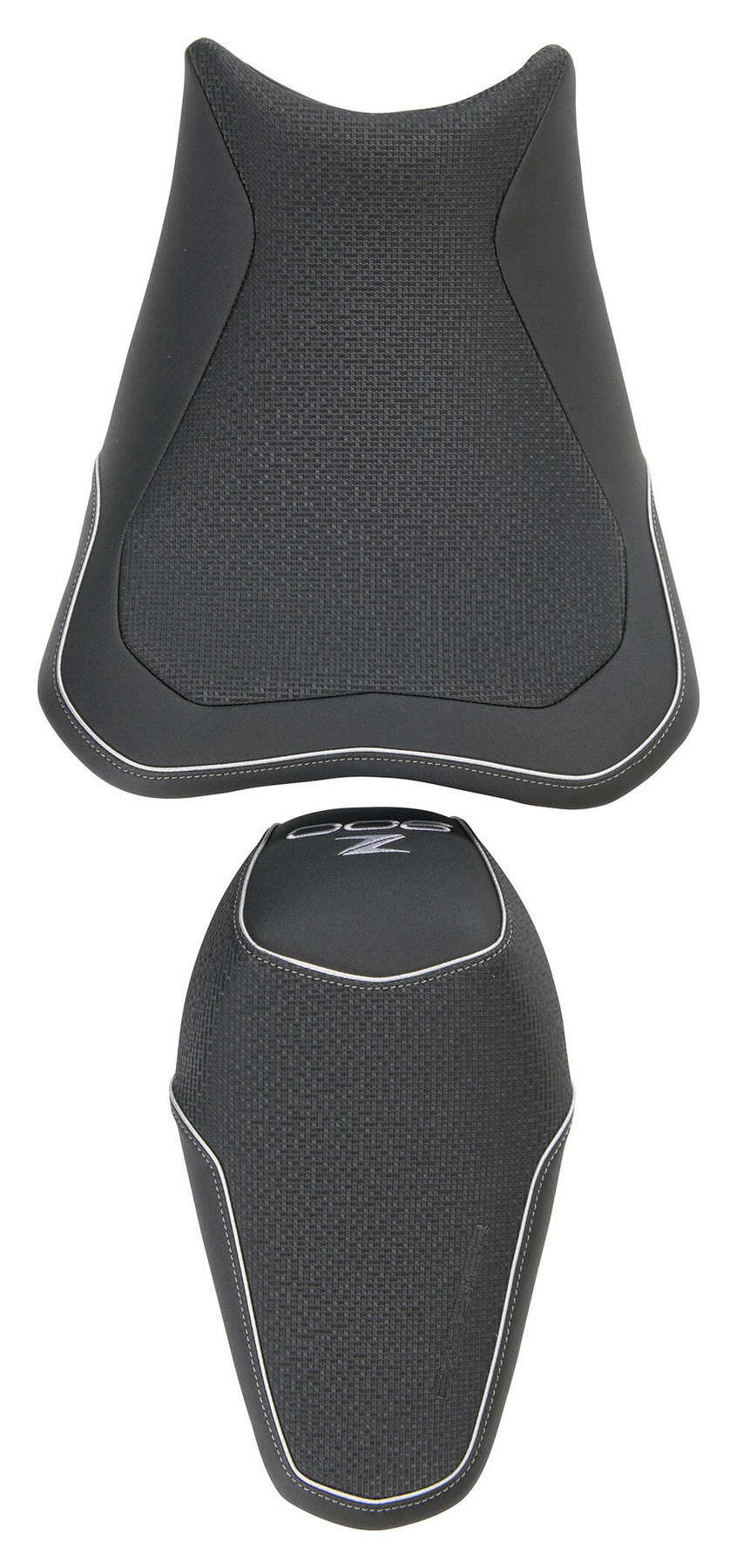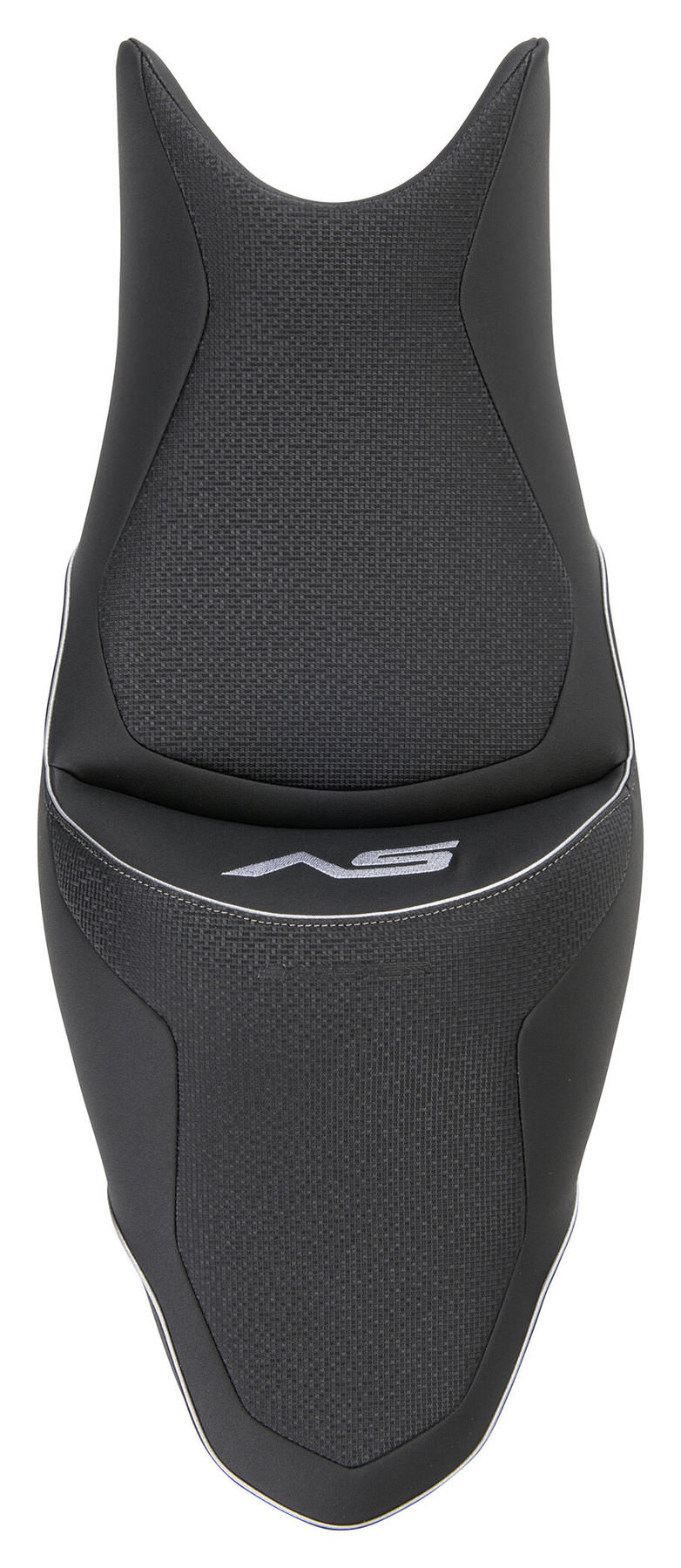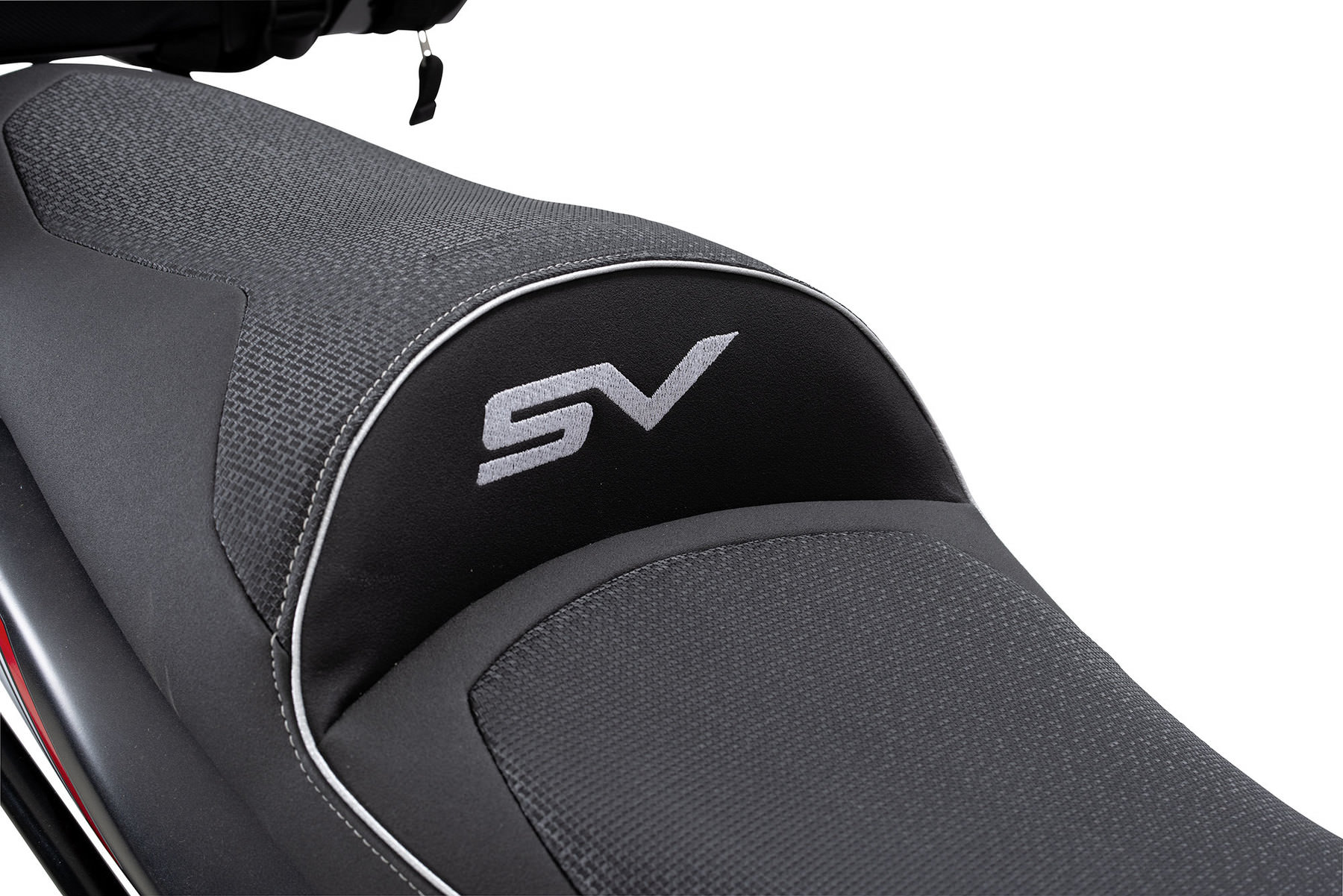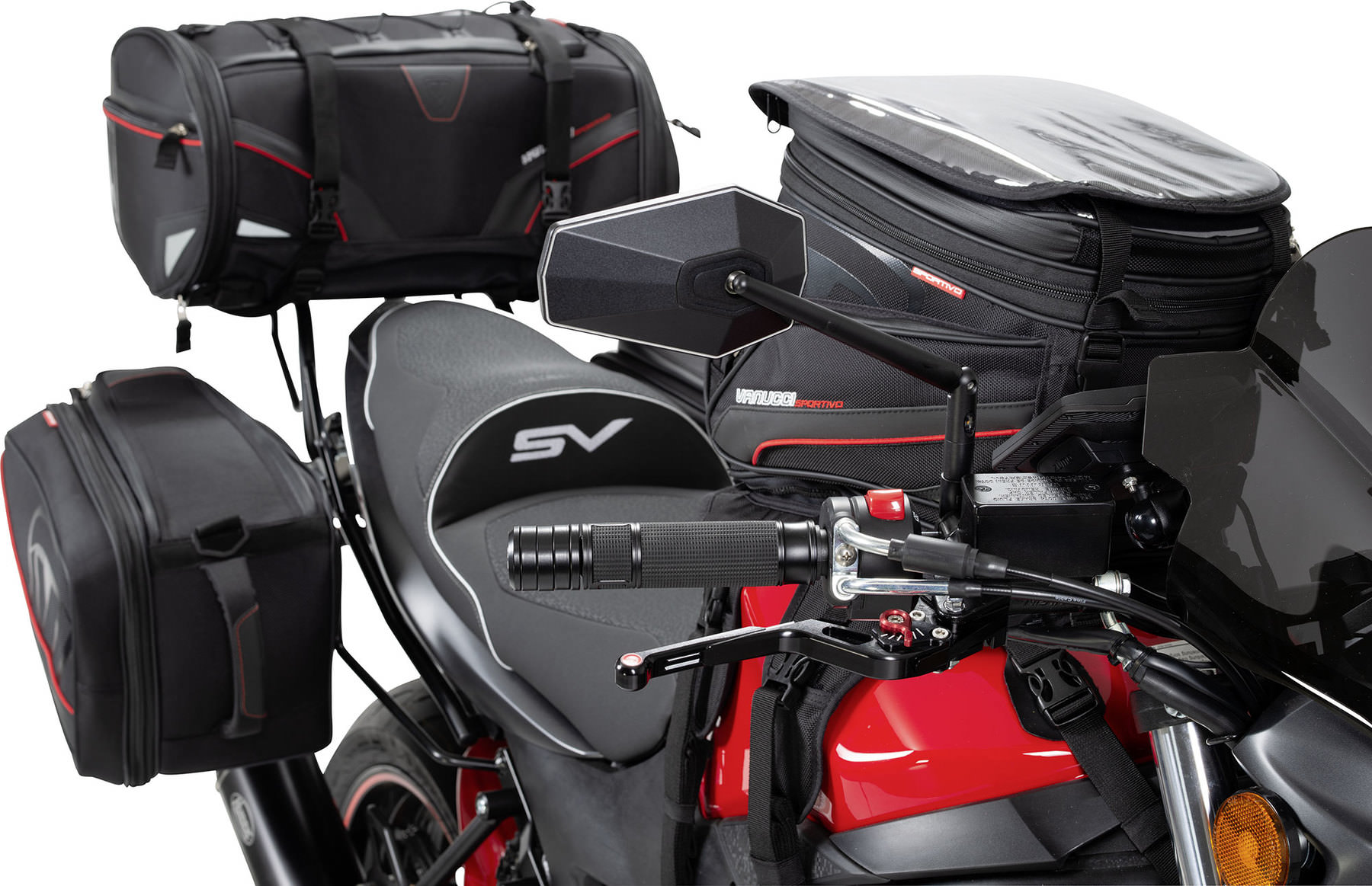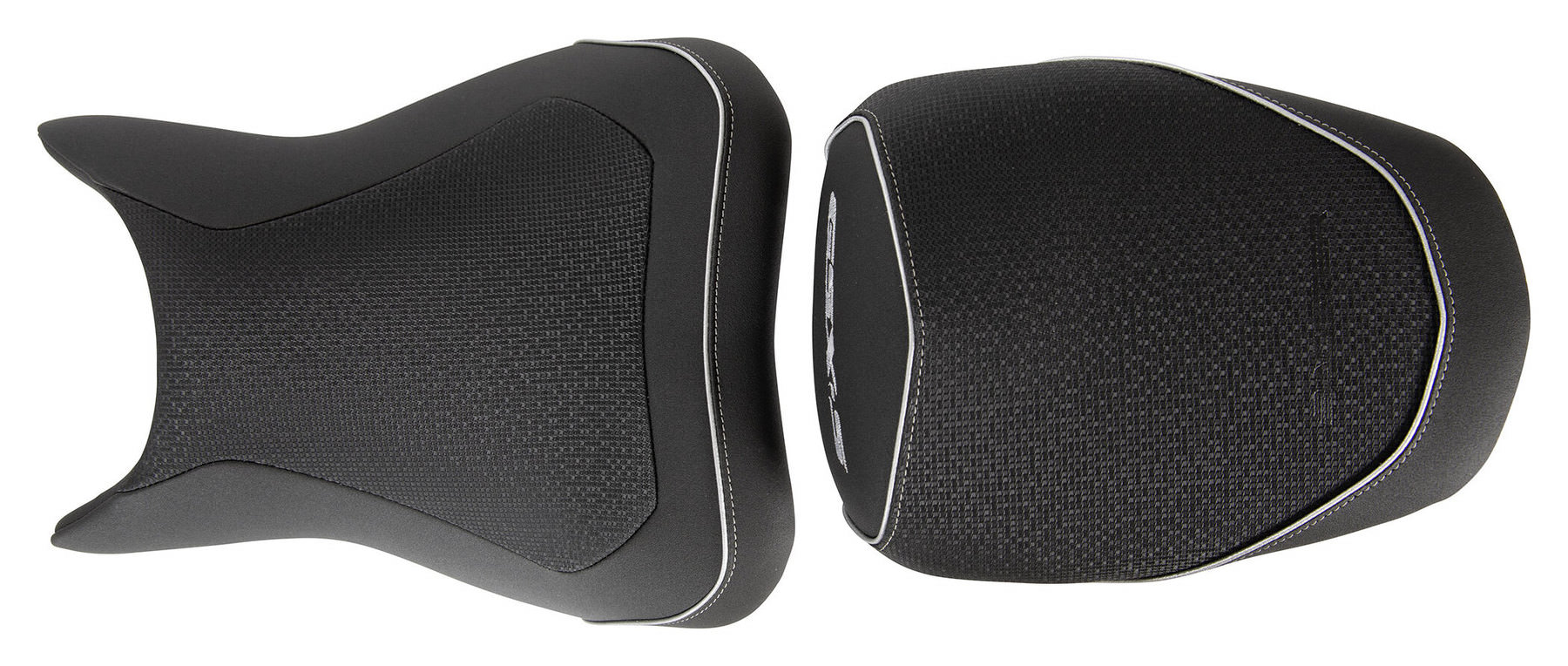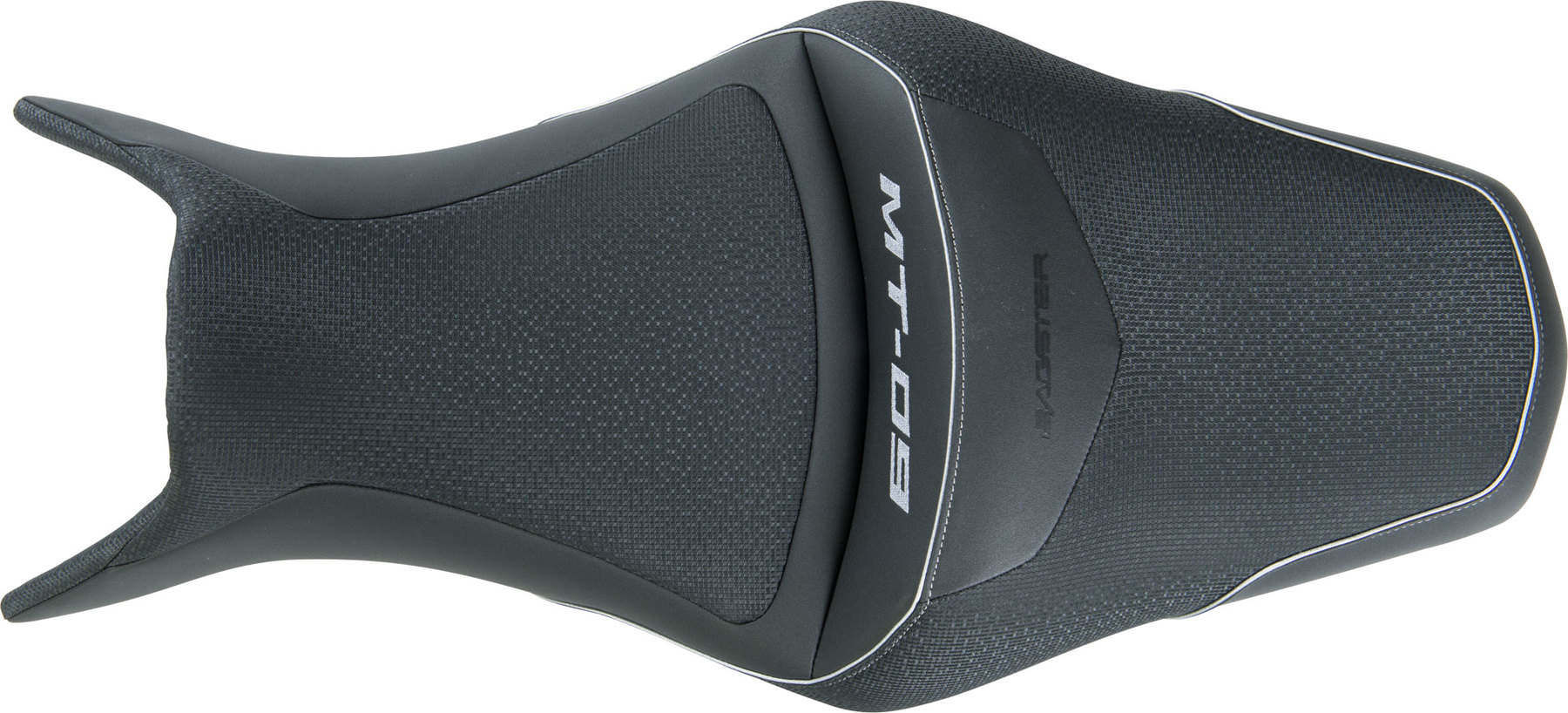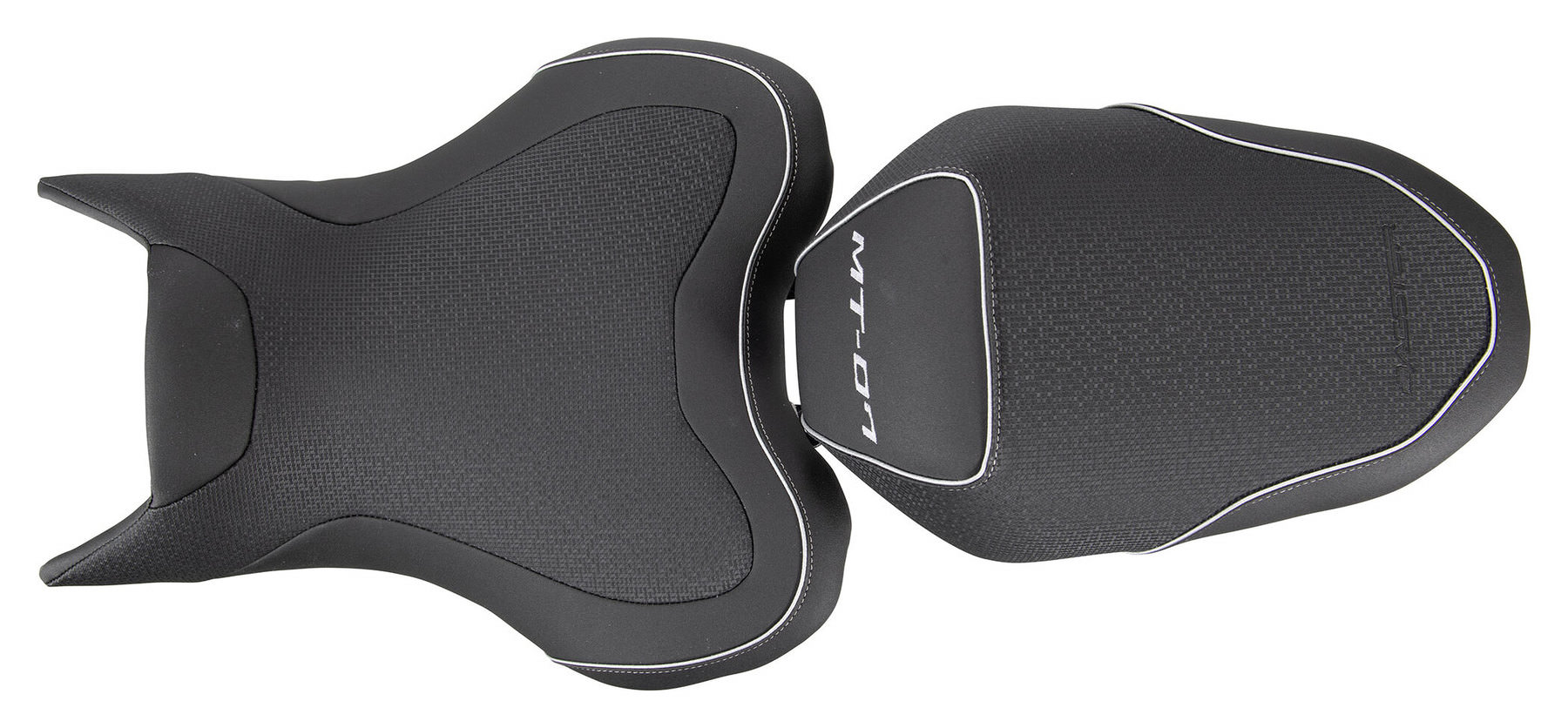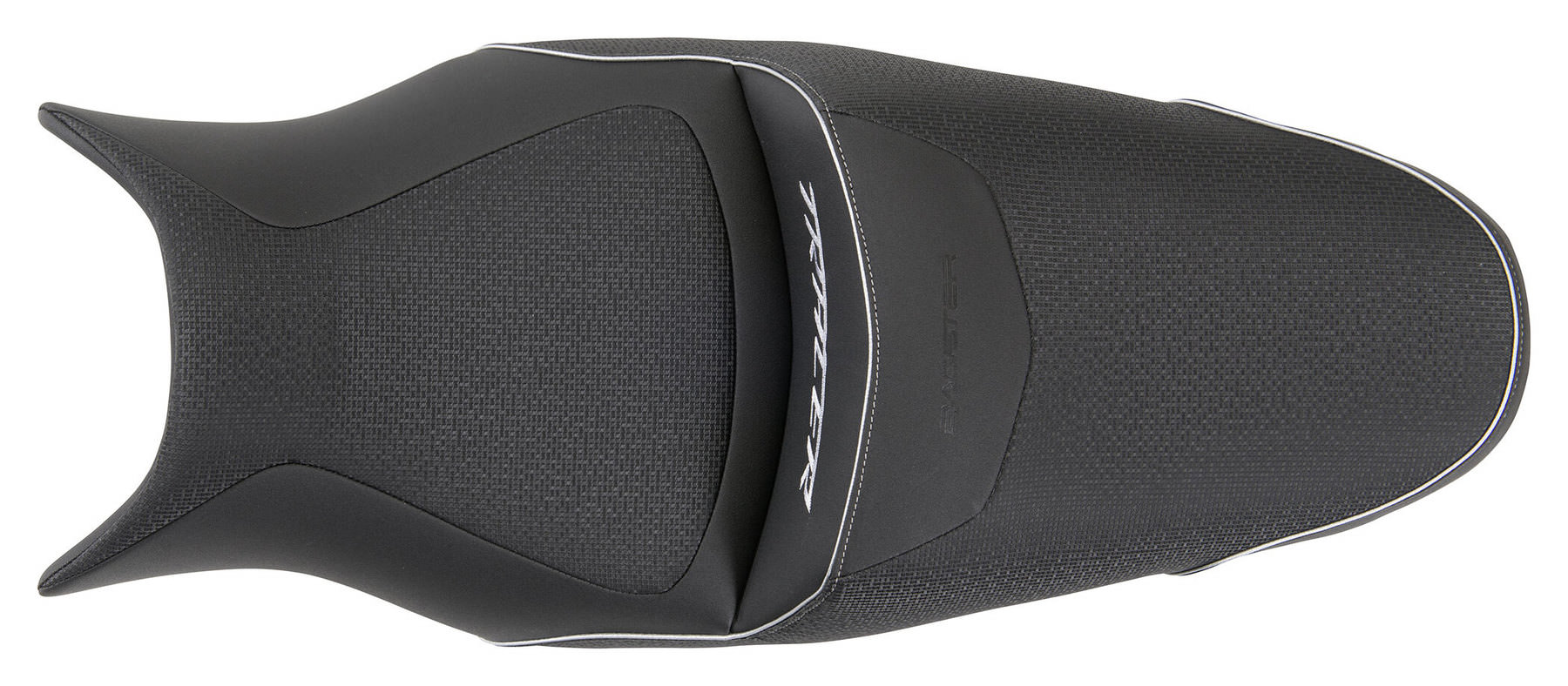 Bagster Seat "Ready"
Comfort Variant
Unfortunately, this product is not compatible with this motorcycle.
Unfortunately, this product is not compatible with this motorcycle. You can find the right for the here: .
Free delivery on orders over €199.00
2 year return policy
Fast delivery
Bagster Seat "Ready"
Comfort Variant
The seat of your motorcycle is one of its most important components in terms of appearance, ride quality and comfort. If you want to make it even more fun to take your motorbike on the road, you couldn't do better than to replace your machine-made OEM seat with a comfort seat from the French specialist BAGSTER. They are largely hand-crafted in true saddle maker fashion. Take the BAGSTER *Ready* comfort seat, for example.
This padded seat features a model-specific, ergonomic design, and appreciably greater comfort (compared to most original seats). These seats are not just highly functional, but also a real aesthetic enhancement for your bike.

Each seat model features a non-slip cover, and is shaped to give optimal grip when accelerating. What's more, they're rainproof, and the comfortable foam will survive countless miles without wearing out.

Features:
ergonomically shaped special foam
non-slip, waterproof cover
plug & play installation, incl base plate
an eye-catching feature!
Please note:
the edge trim and lettering are always in grey/silver.
Good to know:
BAGSTER seats are not mass-produced by machines. The labour-intensive saddle making work is your guarantee of high quality and a unique end product.
Manufacturer details: Bagster
Stylish comfort seats for your motorcycle

For over twenty years, the French manufacturer Bagster has been the name that many bikers associate with customised comfort seats. With a Bagster seat you can really rack up the miles and still feel fresh and comfortable. Sporty naked bike riders also benefit from a Bagster seat in everyday use. What's more, the look of any motorcycle is enhanced by the exclusive and distinctive design that sets a Bagster apart from stock saddles. Tried and tested detailed solutions, high-quality, durable materials and precision hand-made quality are what make Bagster products special. A great insider tip for any biker looking for something out of the ordinary!

Made in France
Product
Art. No.
Availability
Price
Actions
BAGSTER READY SEAT - CB500F 2016-
60911057

The product will be ordered from the manufacturer for you. Depending on availability, longer delivery times are also possible. We'll let you know if that's the case. You can of course cancel your delivery at any time free of charge.

Available in 7-21 days

€329.99 1
BAGSTER READY SEAT - GSX-S 750 17-
60911155

The item is in stock and will be delivered in 2-5 working days. Note: Stocks are updated online every hour on working days from 7 a.m. to 8 p.m., so there is a good chance that the products are available if they appear online.

Available

€329.99 1
BAGSTER READY SEAT - MT-07 BJ 18-
60911205

The item is in stock and will be delivered in 2-5 working days. Note: Stocks are updated online every hour on working days from 7 a.m. to 8 p.m., so there is a good chance that the products are available if they appear online.

Available

€329.99 1
BAGSTER READY SEAT - MT-07 TRACER 2016-
60911206

The product will be ordered from the manufacturer for you. Depending on availability, longer delivery times are also possible. We'll let you know if that's the case. You can of course cancel your delivery at any time free of charge.

Available in 7-21 days

€329.99 1
BAGSTER READY SEAT - MT-09 2013-
60911202

The item is in stock and will be delivered in 2-5 working days. Note: Stocks are updated online every hour on working days from 7 a.m. to 8 p.m., so there is a good chance that the products are available if they appear online.

Available

€350.00 1
BAGSTER READY SEAT - S1000XR 2015-17
60911005

The item is in stock and will be delivered in 2-5 working days. Note: Stocks are updated online every hour on working days from 7 a.m. to 8 p.m., so there is a good chance that the products are available if they appear online.

Available

€379.99 1
BAGSTER READY SEAT - SV650 2016-
60911154

The item is in stock and will be delivered in 2-5 working days. Note: Stocks are updated online every hour on working days from 7 a.m. to 8 p.m., so there is a good chance that the products are available if they appear online.

Available

€329.99 1
BAGSTER READY SEAT - TRACER 900 2018-
60911207

The item is in stock and will be delivered in 2-5 working days. Note: Stocks are updated online every hour on working days from 7 a.m. to 8 p.m., so there is a good chance that the products are available if they appear online.

Available

€329.99 1
BAGSTER READY SEAT - Z1000 2014-
60911103

The item is in stock and will be delivered in 2-5 working days. Note: Stocks are updated online every hour on working days from 7 a.m. to 8 p.m., so there is a good chance that the products are available if they appear online.

Available

€329.99 1
BAGSTER READY SEAT - Z650 2017-
60911105

The item is in stock and will be delivered in 2-5 working days. Note: Stocks are updated online every hour on working days from 7 a.m. to 8 p.m., so there is a good chance that the products are available if they appear online.

Available

€329.99 1
BAGSTER READY SEAT - Z900 2017-
60911106

The item is in stock and will be delivered in 2-5 working days. Note: Stocks are updated online every hour on working days from 7 a.m. to 8 p.m., so there is a good chance that the products are available if they appear online.

Available

€329.99 1
BAGSTER SEAT READY - CB500F/CBR500R 13-15
60911050

The item is in stock and will be delivered in 2-5 working days. Note: Stocks are updated online every hour on working days from 7 a.m. to 8 p.m., so there is a good chance that the products are available if they appear online.

Available

€329.99 1
BAGSTER SEAT READY - CB600F HORNET 2011-13
60911052

The item is in stock and will be delivered in 2-5 working days. Note: Stocks are updated online every hour on working days from 7 a.m. to 8 p.m., so there is a good chance that the products are available if they appear online.

Available

€329.99 1
BAGSTER SEAT READY - F800/700/650 GS 13-
60911004

This product is available at week 28.
Current calendar week: 27

Available as of calendar week 28

€379.99 1
BAGSTER SEAT READY - F800S/ST/R/GT 06-
60911000

The item is in stock and will be delivered in 2-5 working days. Note: Stocks are updated online every hour on working days from 7 a.m. to 8 p.m., so there is a good chance that the products are available if they appear online.

Available

€379.99 1
BAGSTER SEAT READY - GSX-S1000/F 15-
60911153

The item is in stock and will be delivered in 2-5 working days. Note: Stocks are updated online every hour on working days from 7 a.m. to 8 p.m., so there is a good chance that the products are available if they appear online.

Available

€329.99 1
BAGSTER SEAT READY - NC 700/750 S 13-
60911055

The item is in stock and will be delivered in 2-5 working days. Note: Stocks are updated online every hour on working days from 7 a.m. to 8 p.m., so there is a good chance that the products are available if they appear online.

Available

€350.00 1
BAGSTER SEAT READY - R1200GS 13-14 HIGH
60911003

This product is available at week 33.
Current calendar week: 27

Available as of calendar week 33

€379.99 1