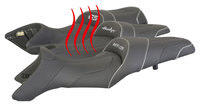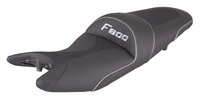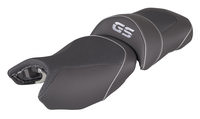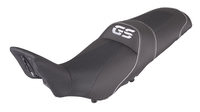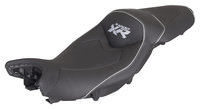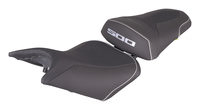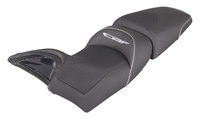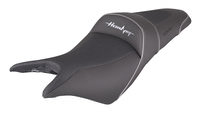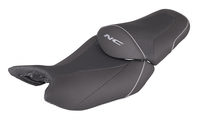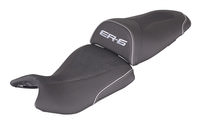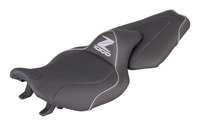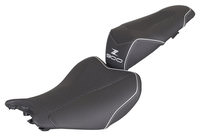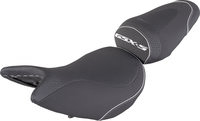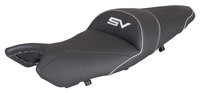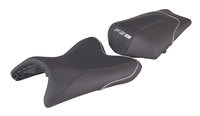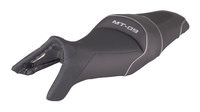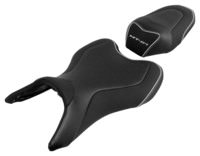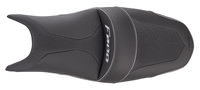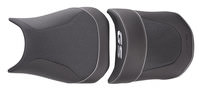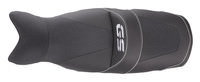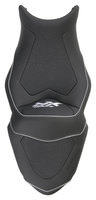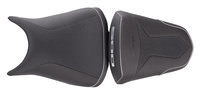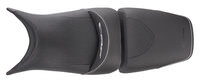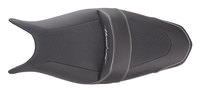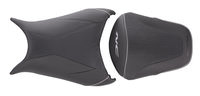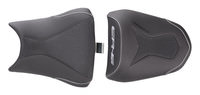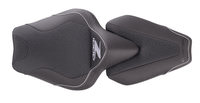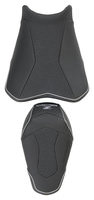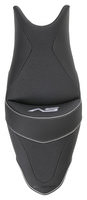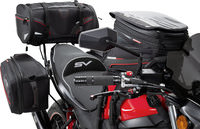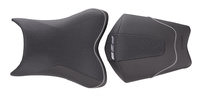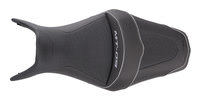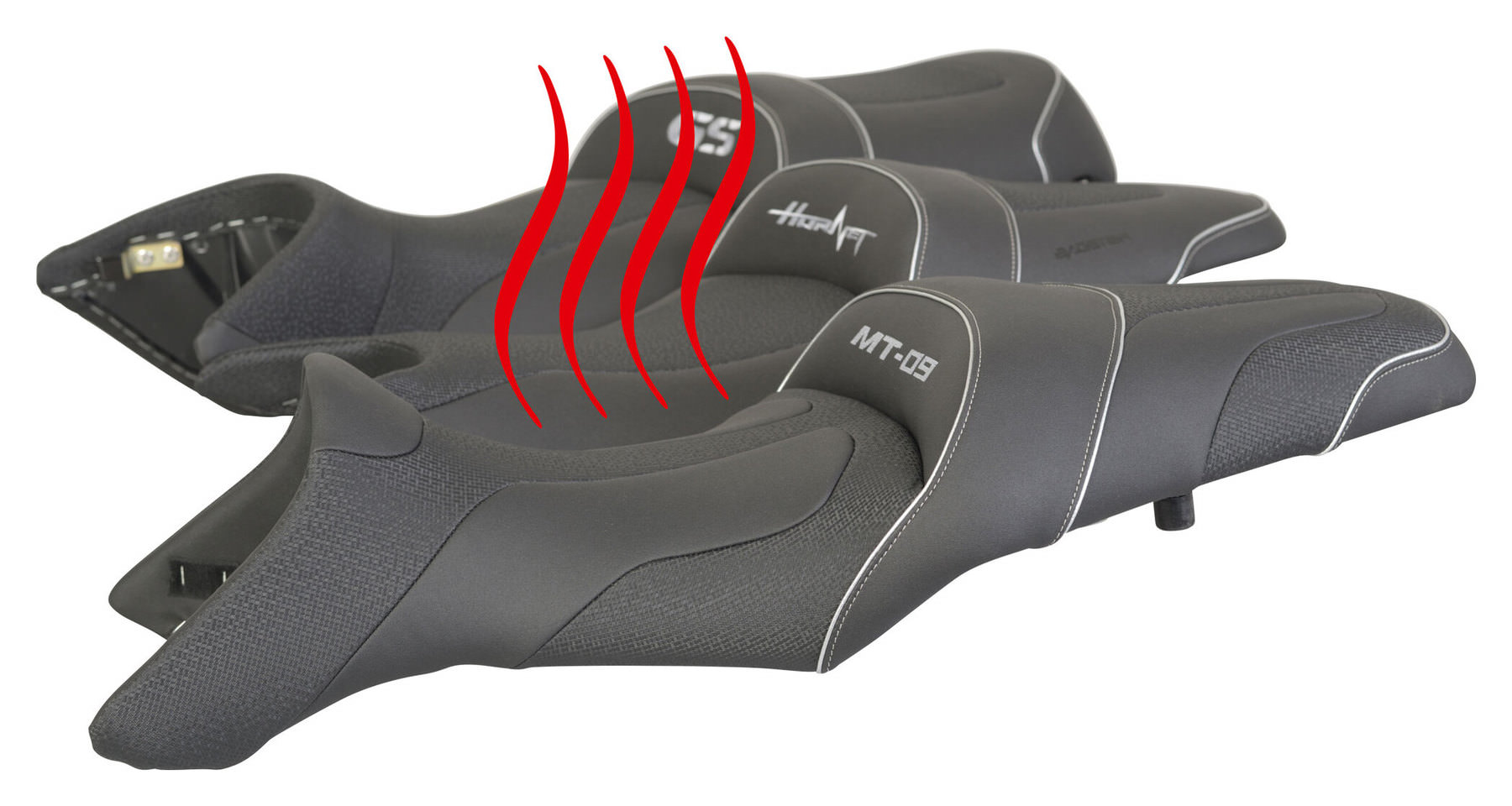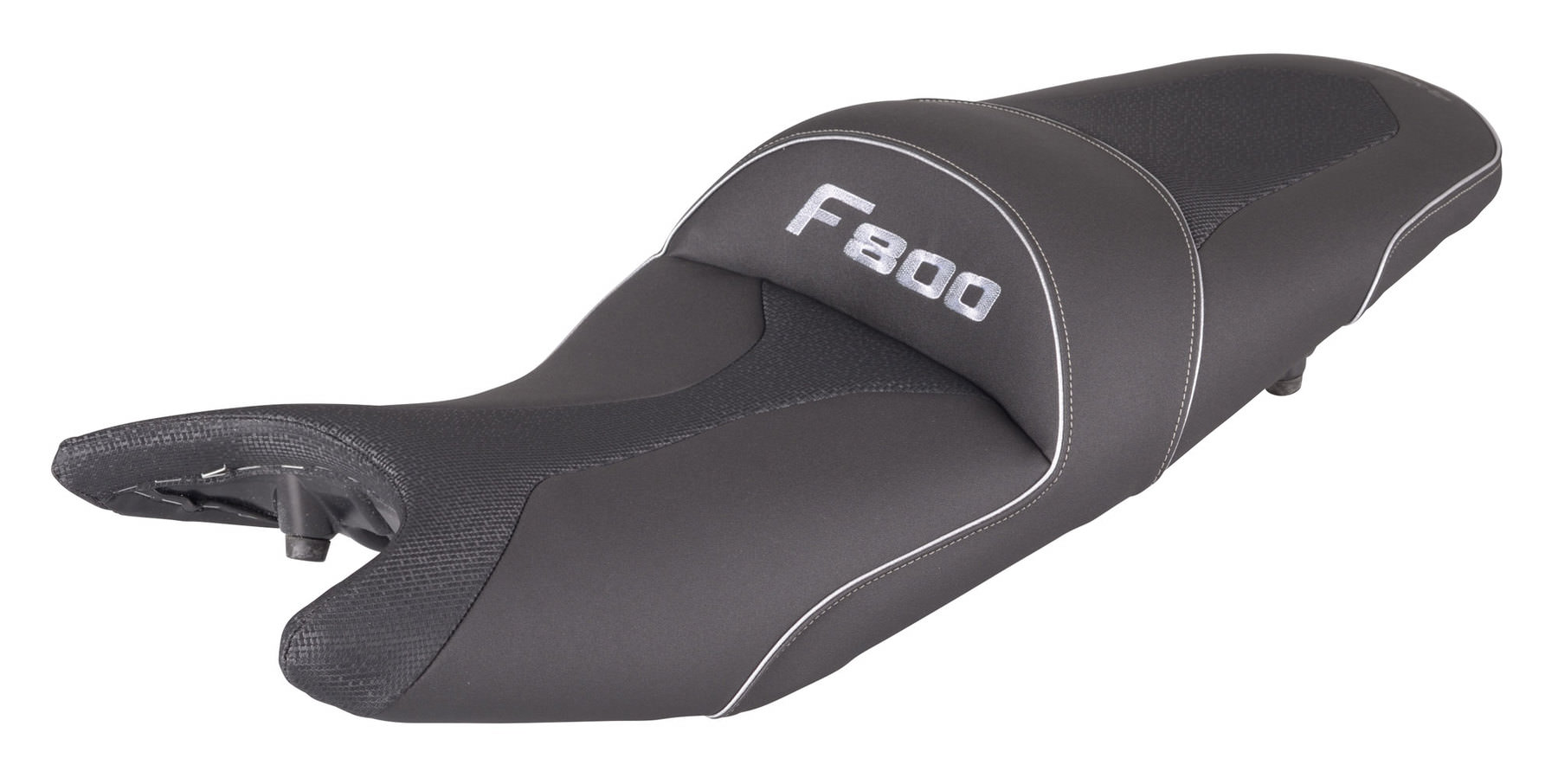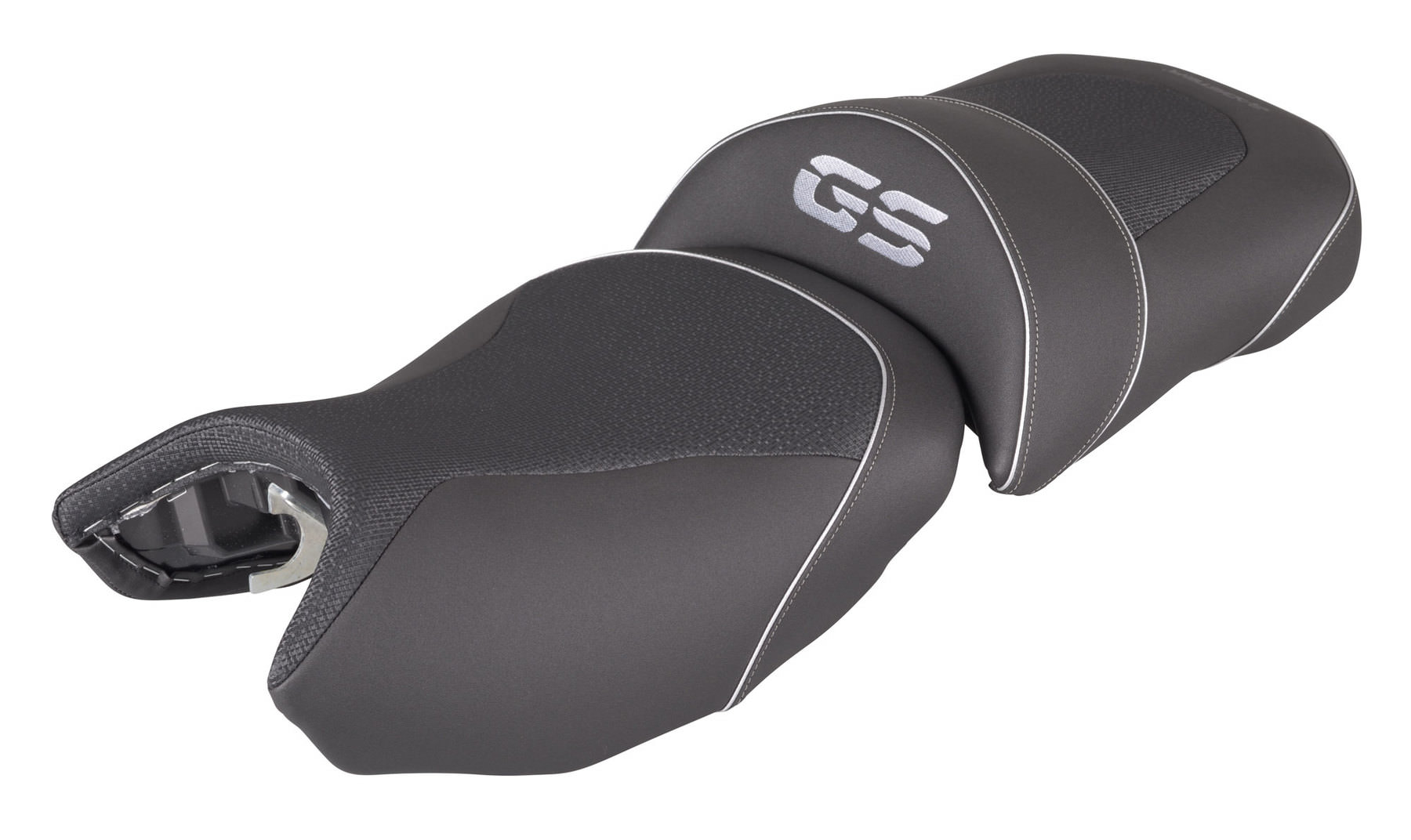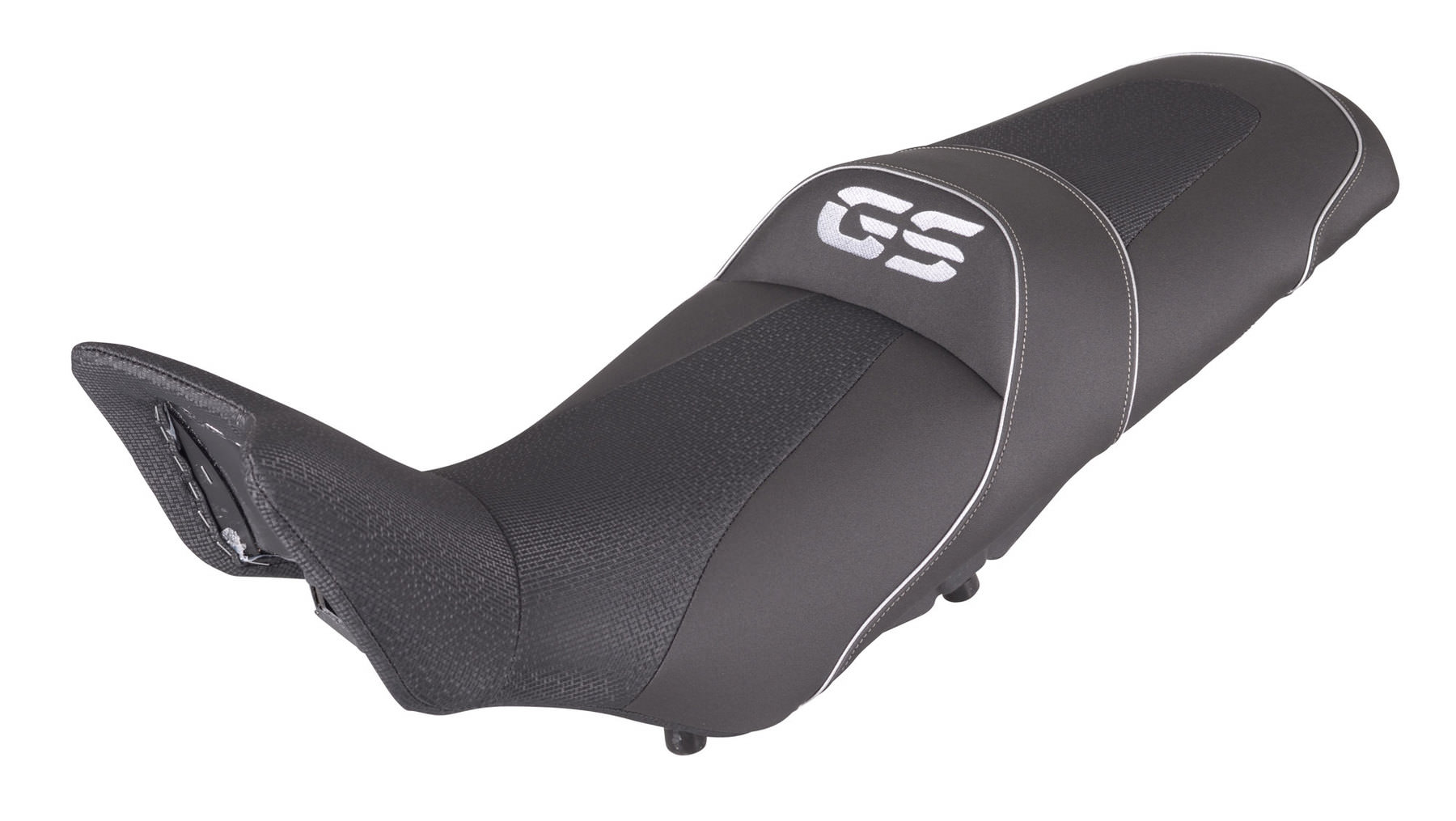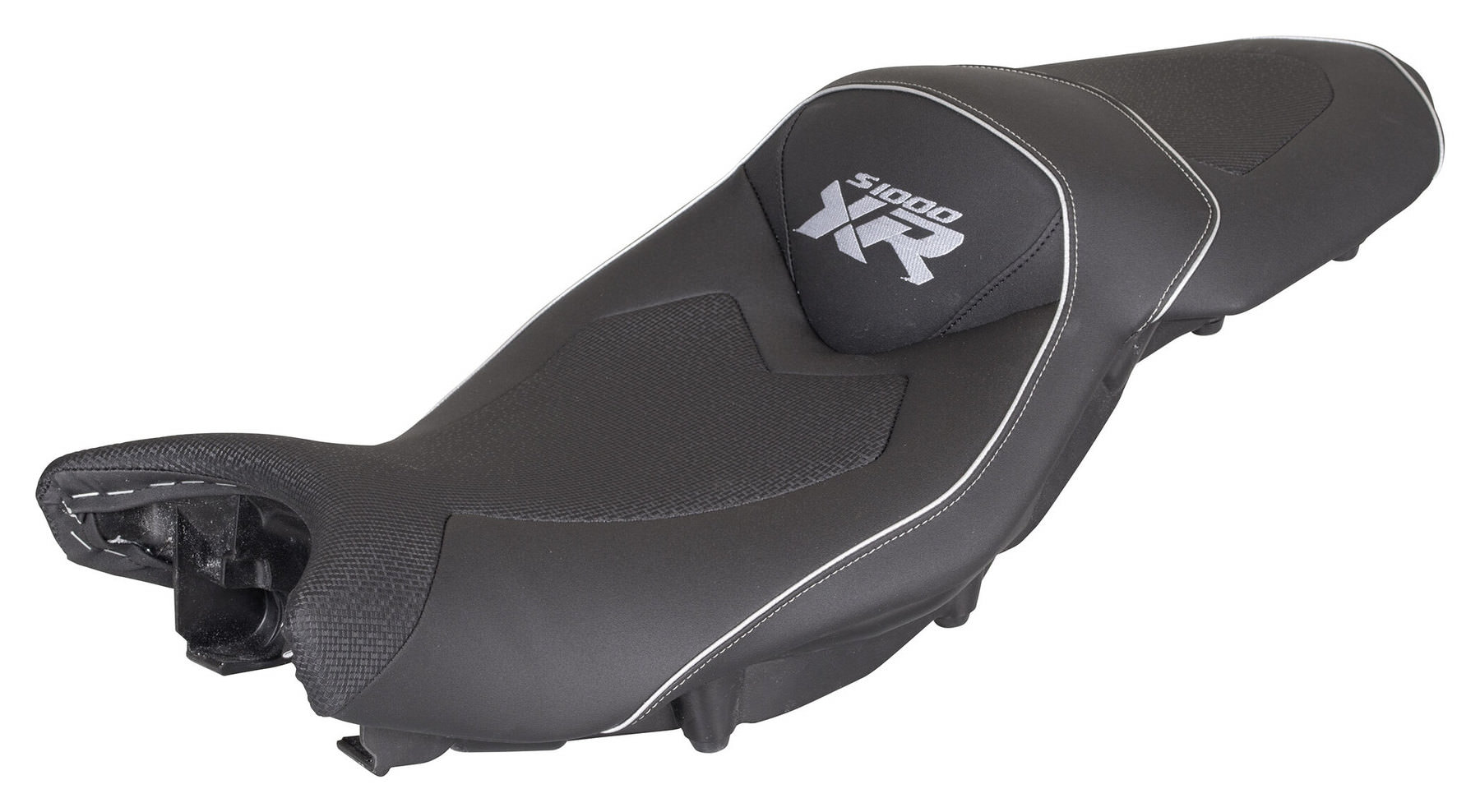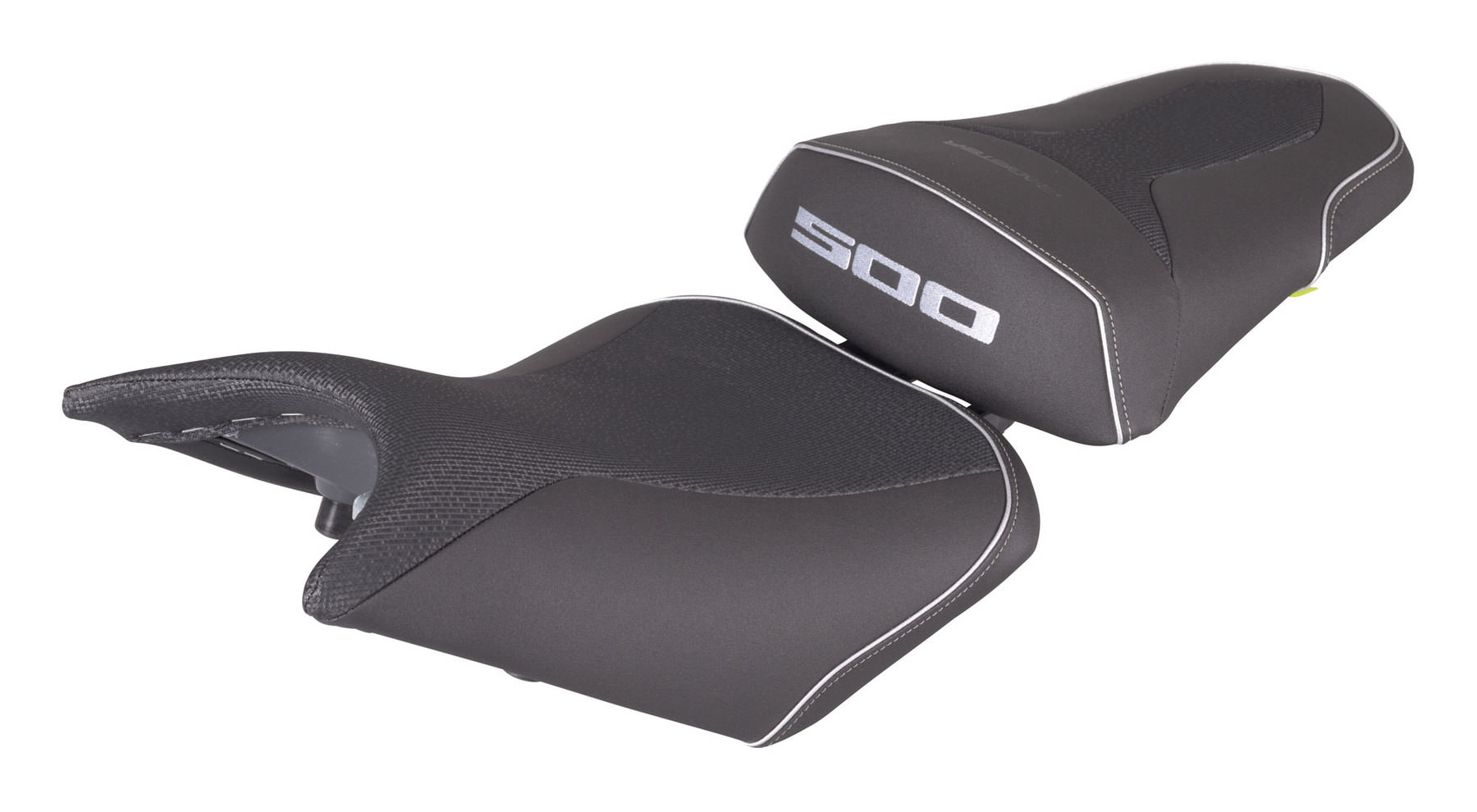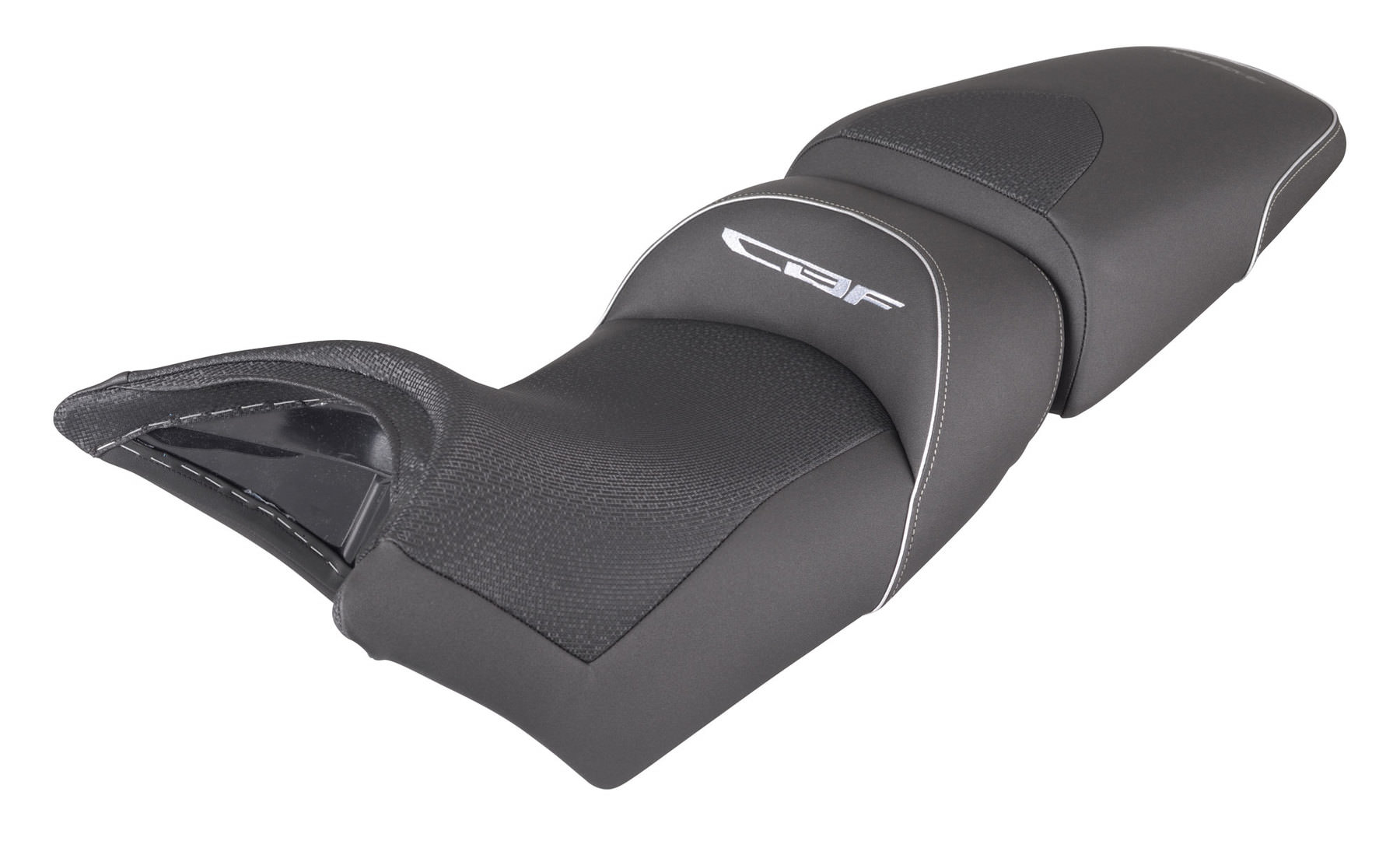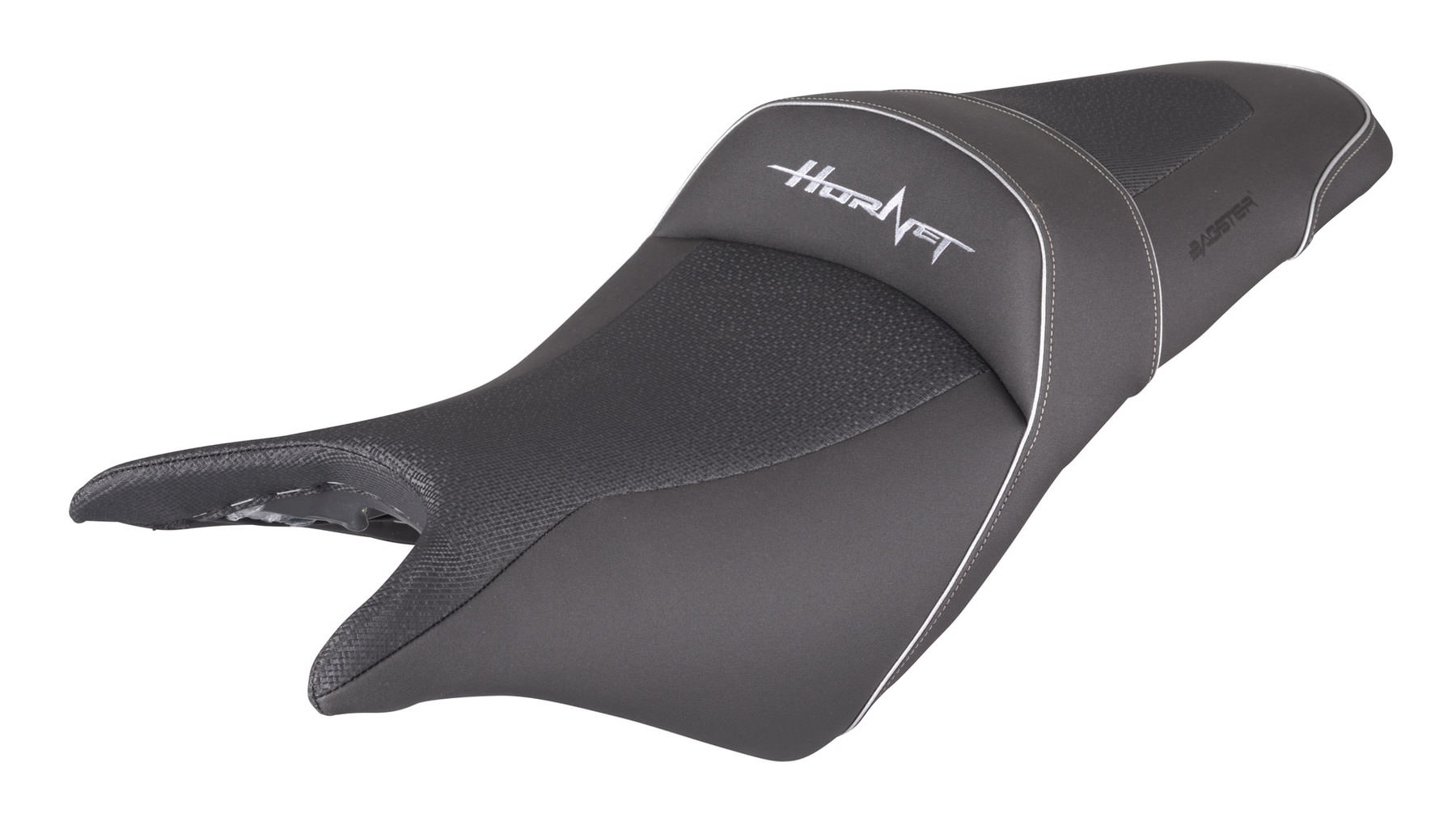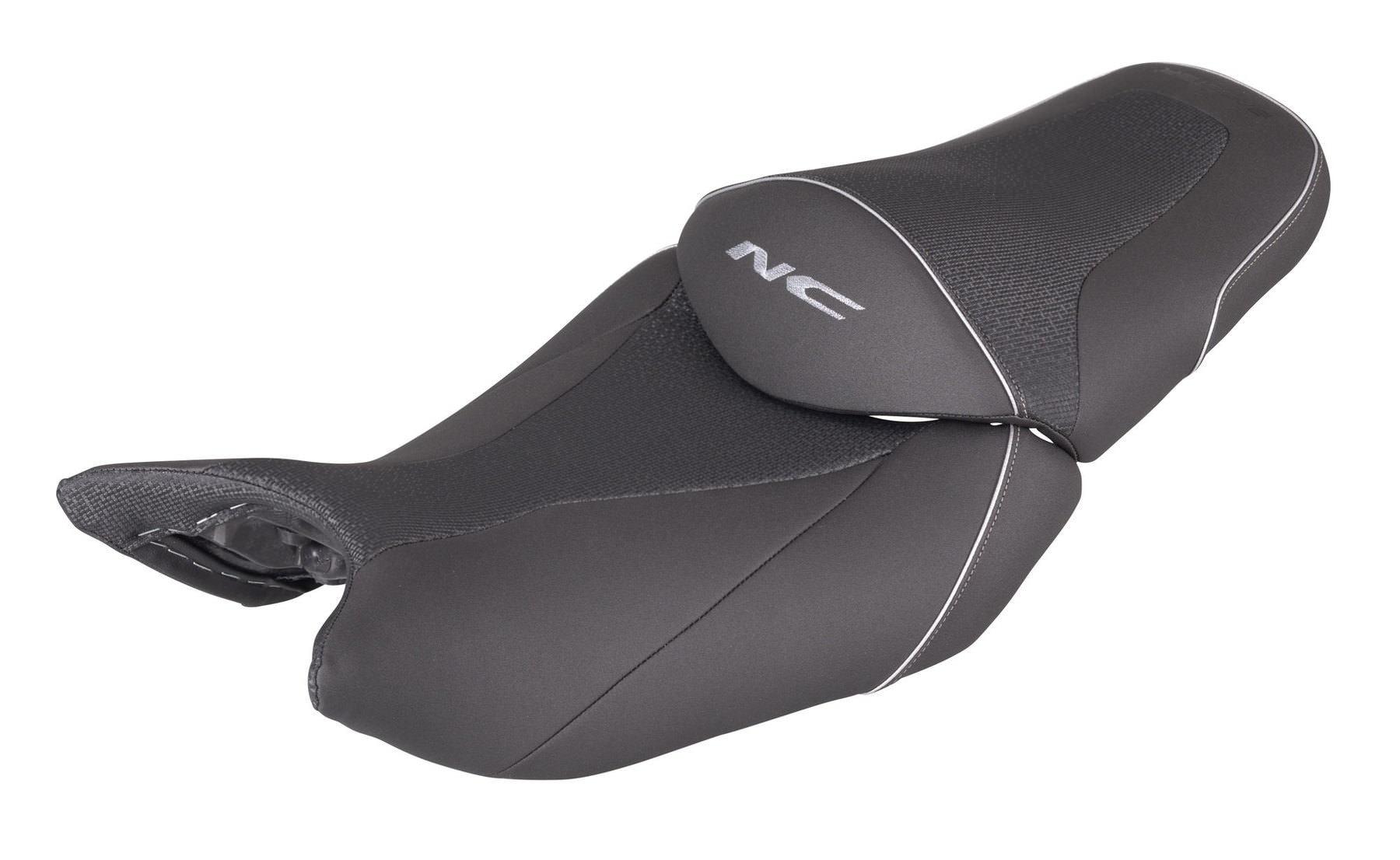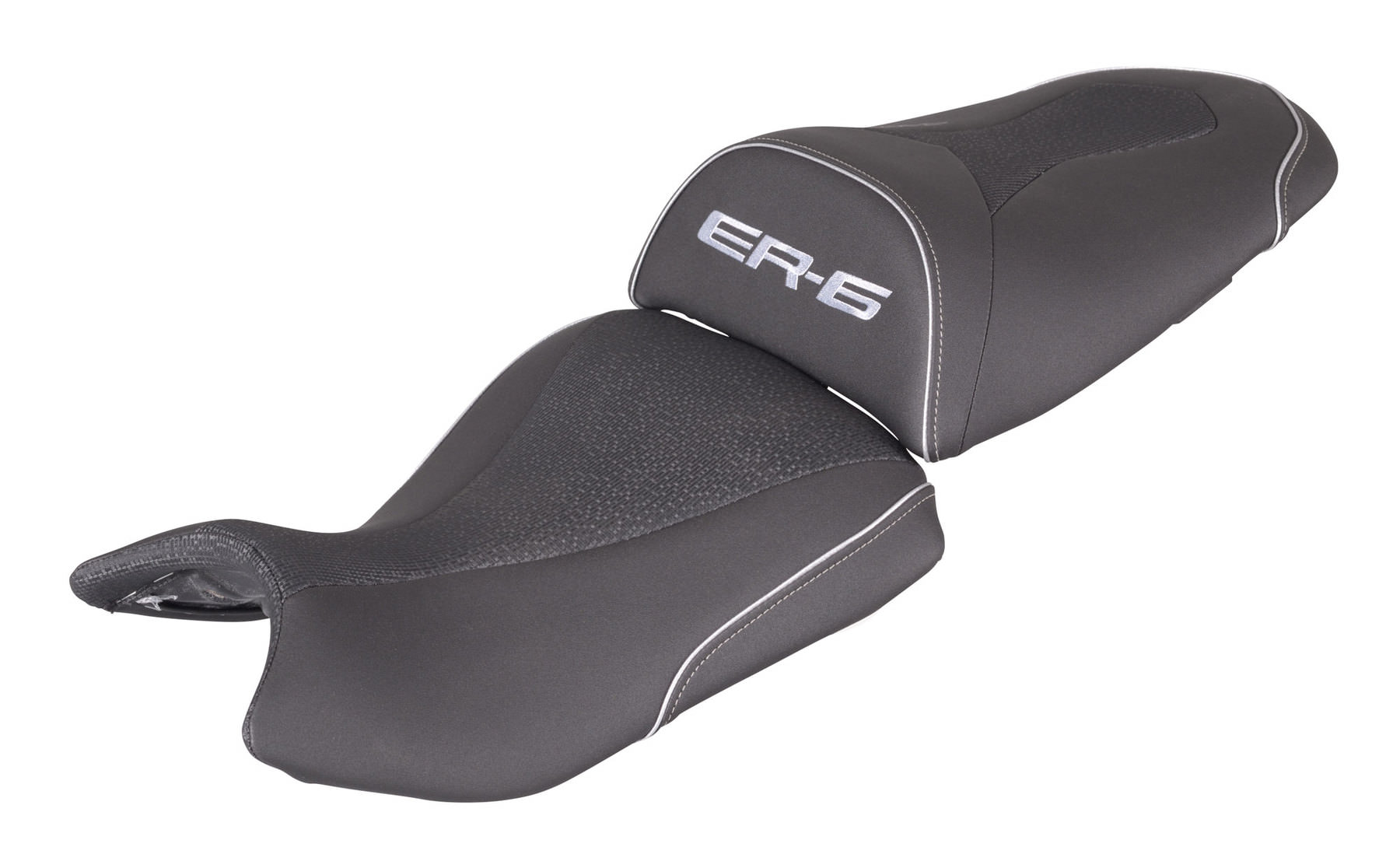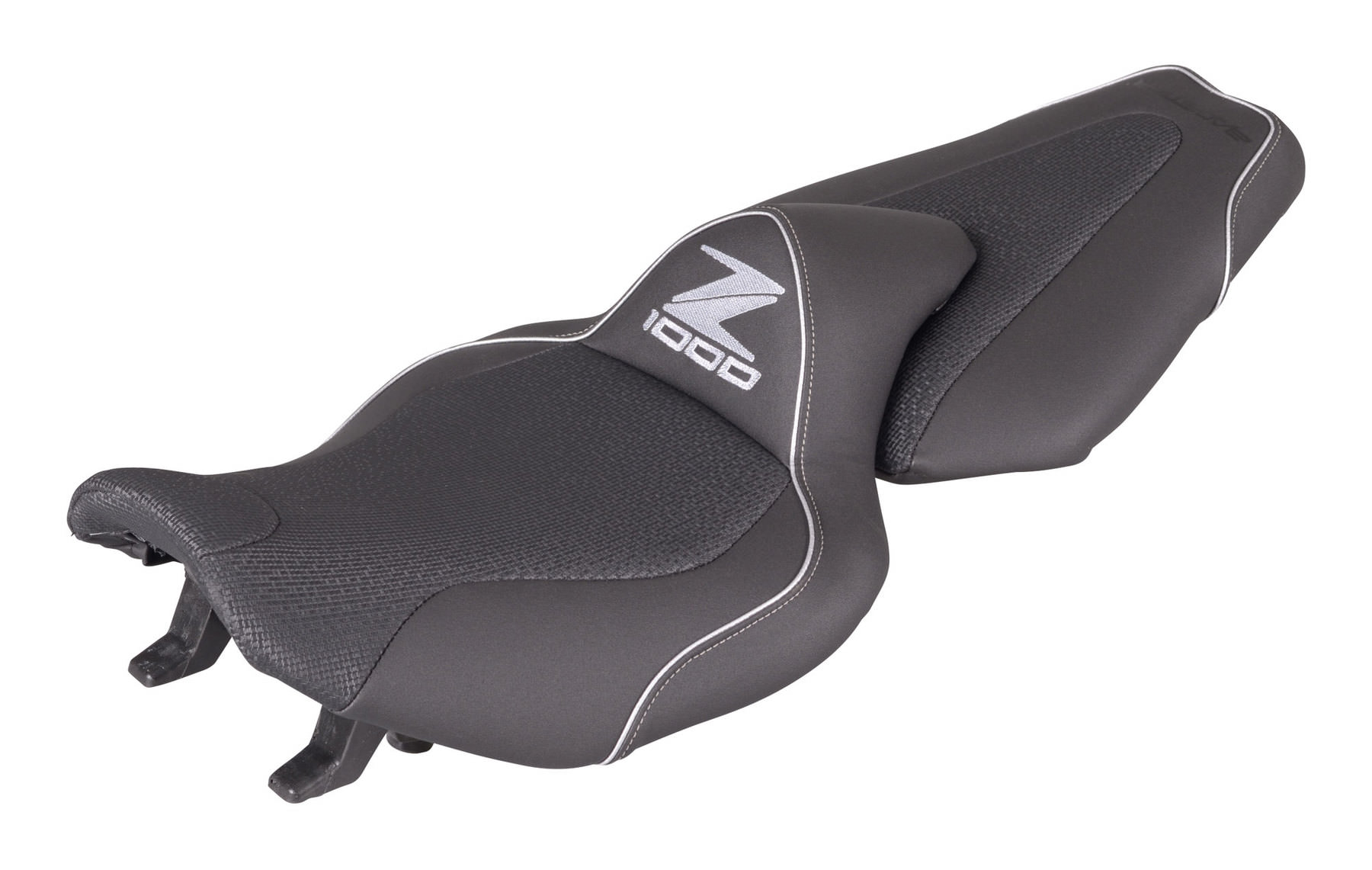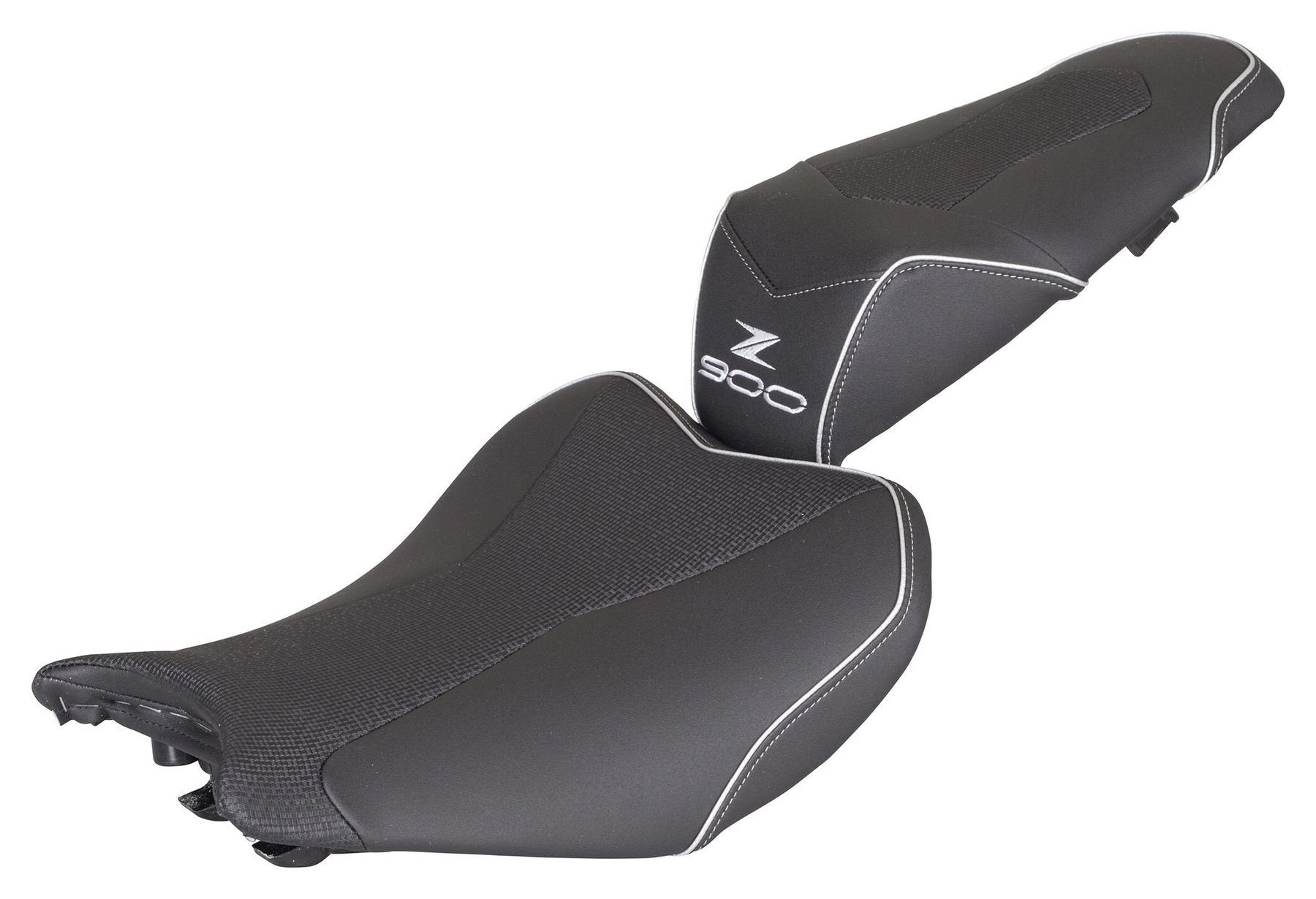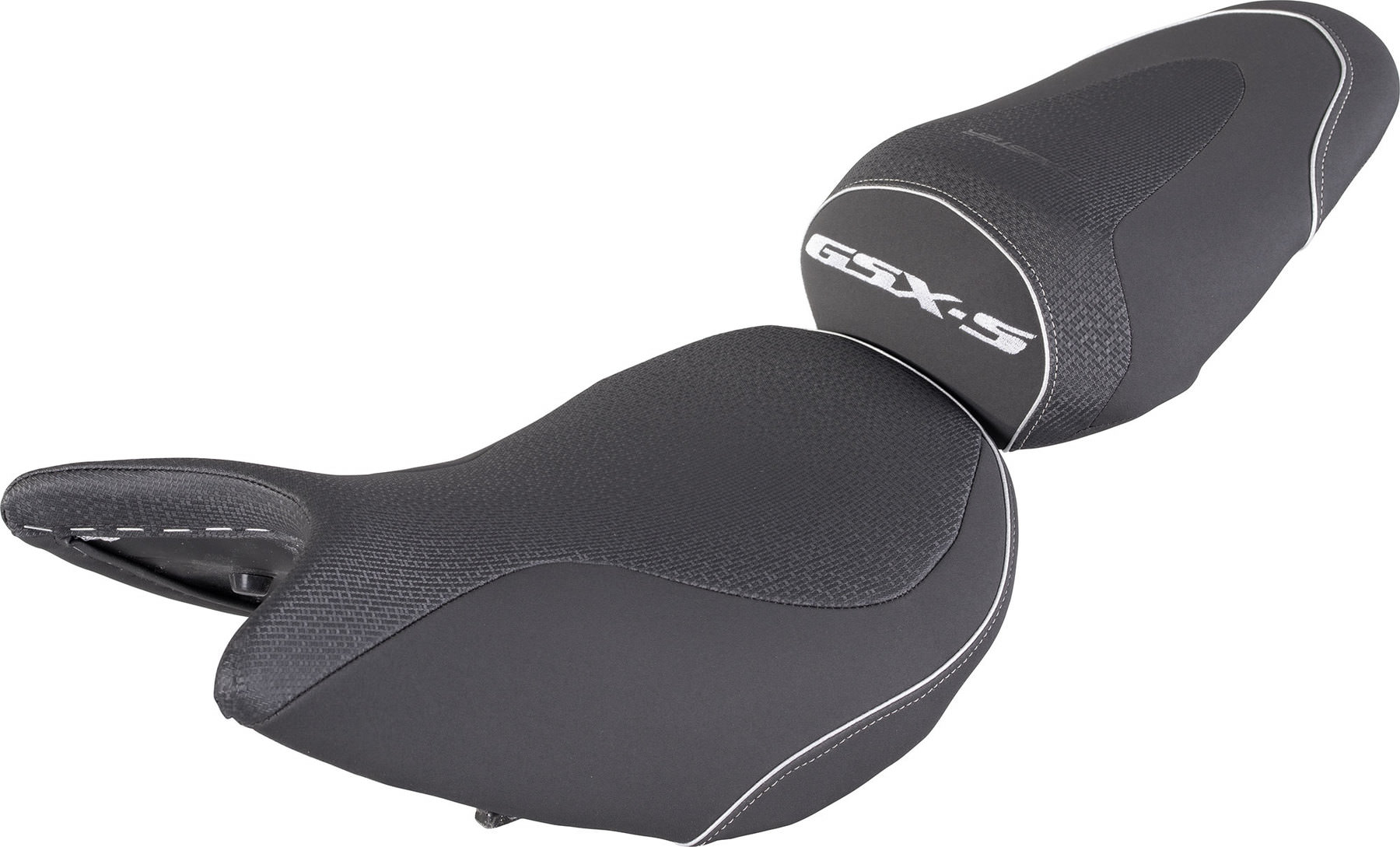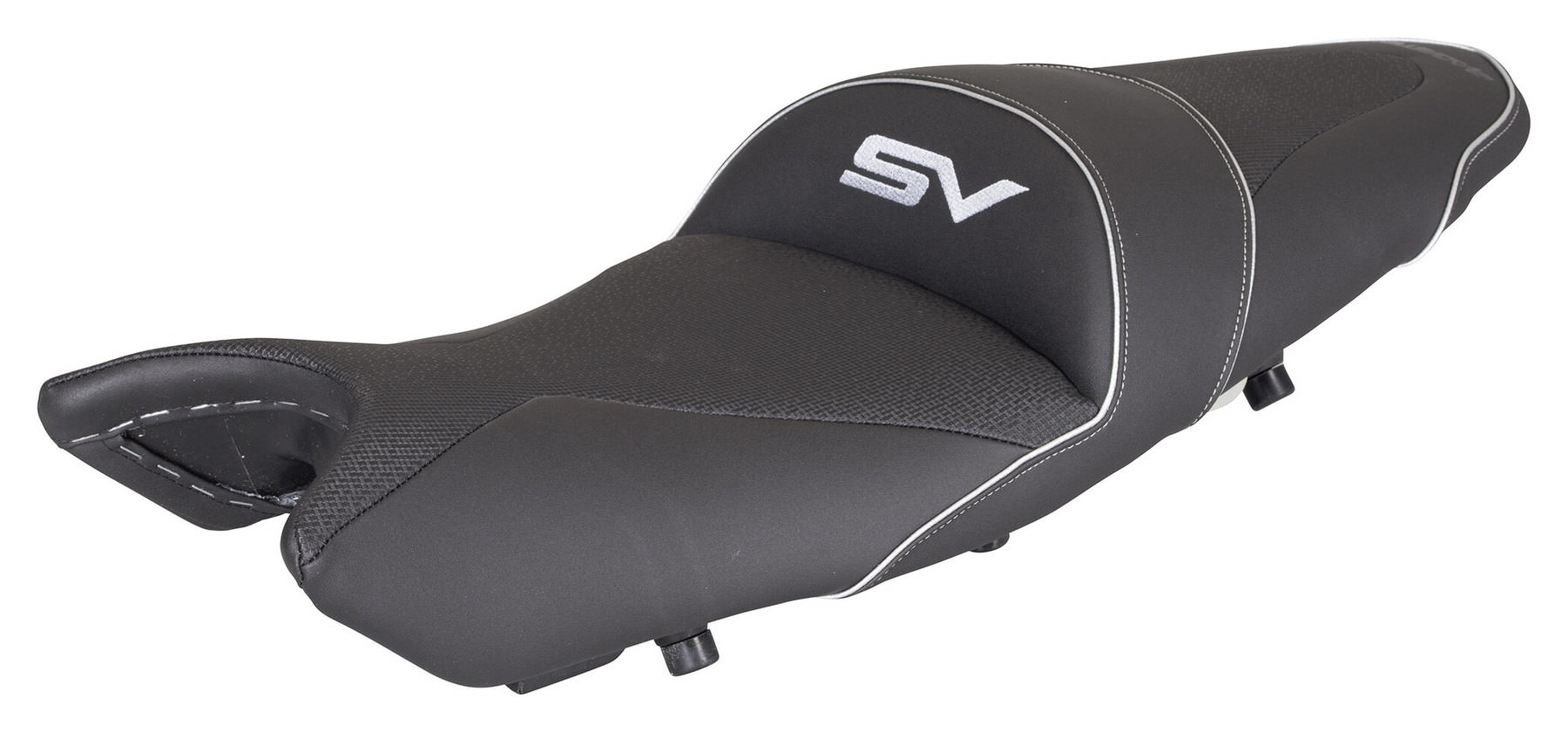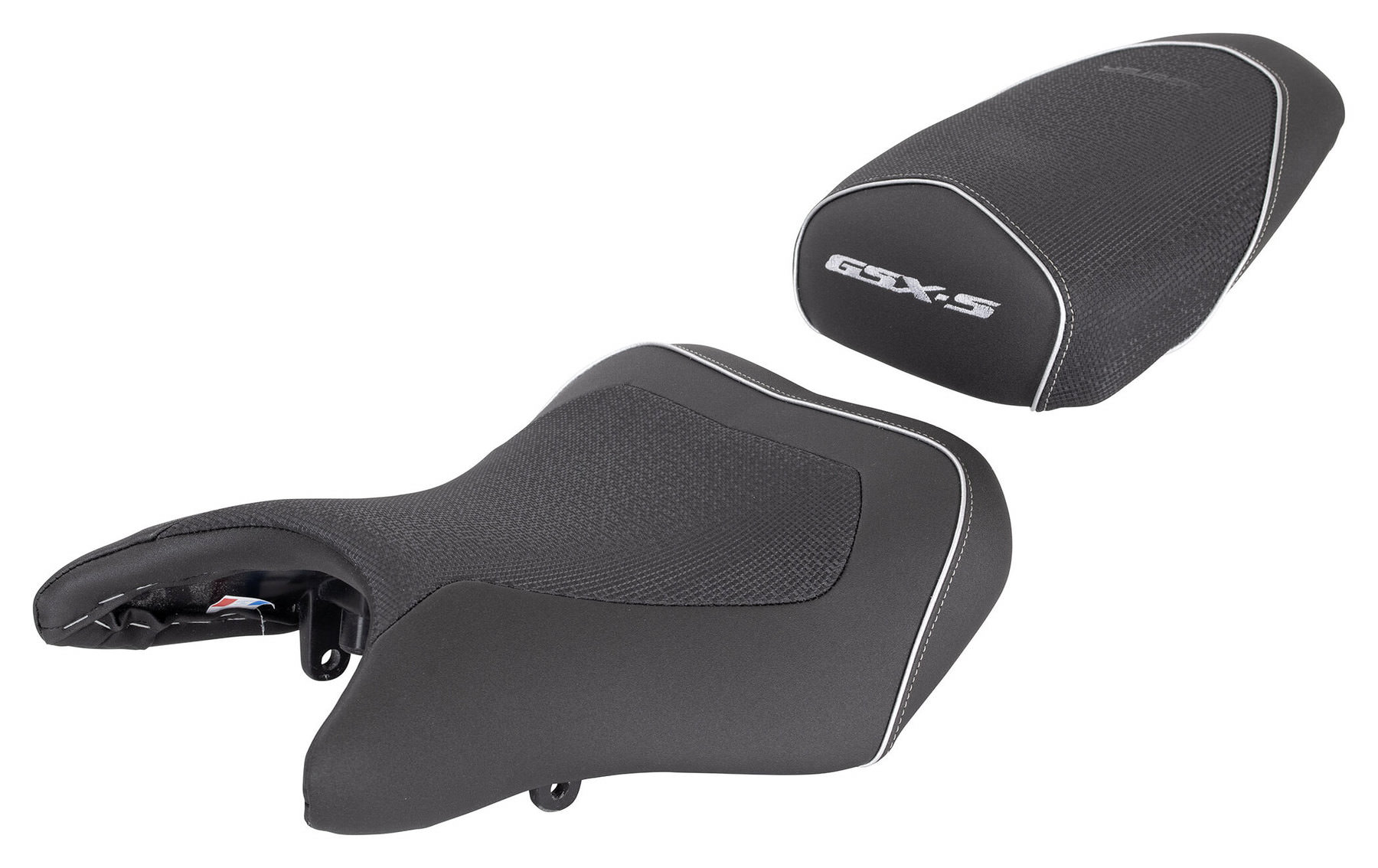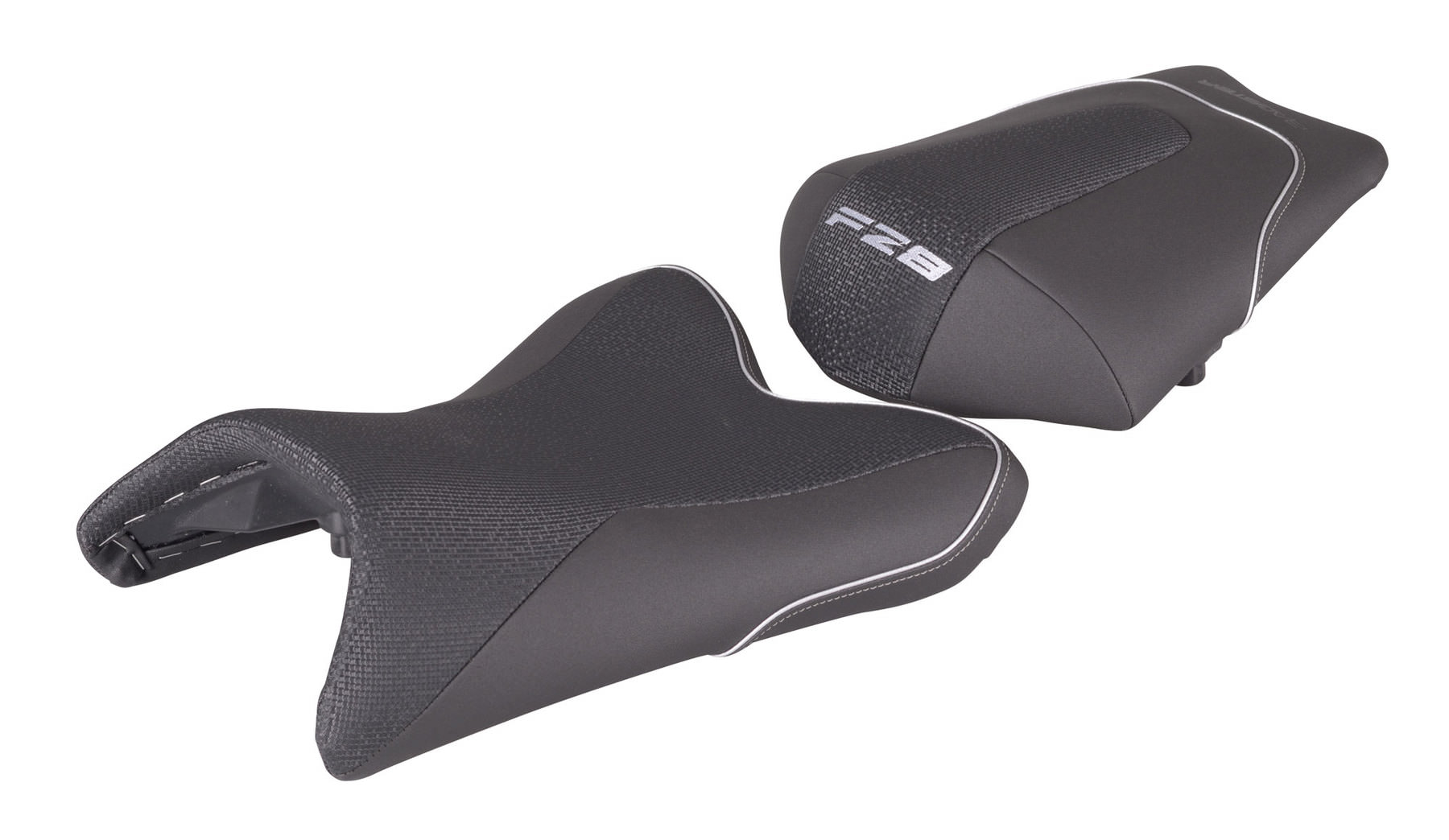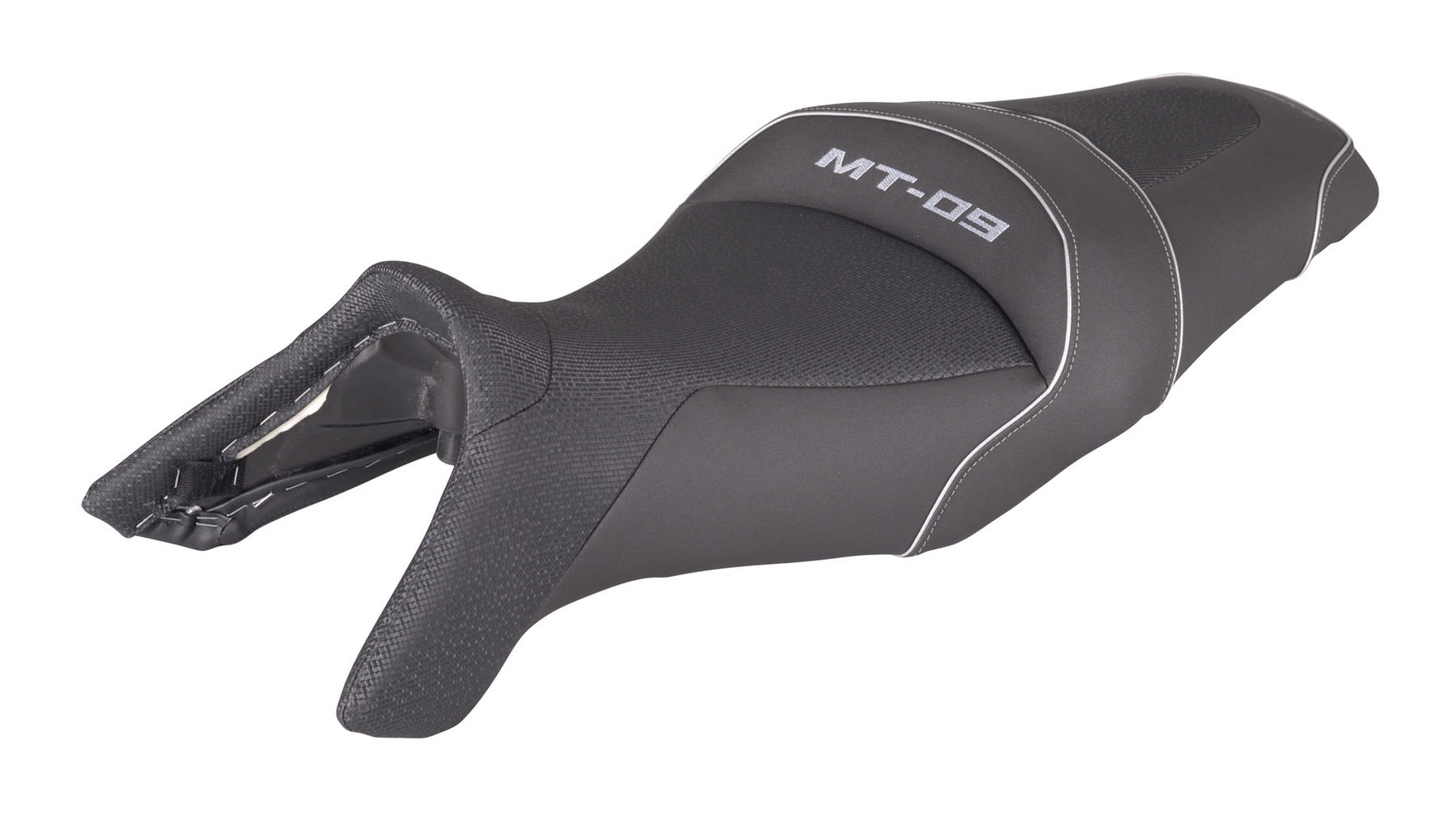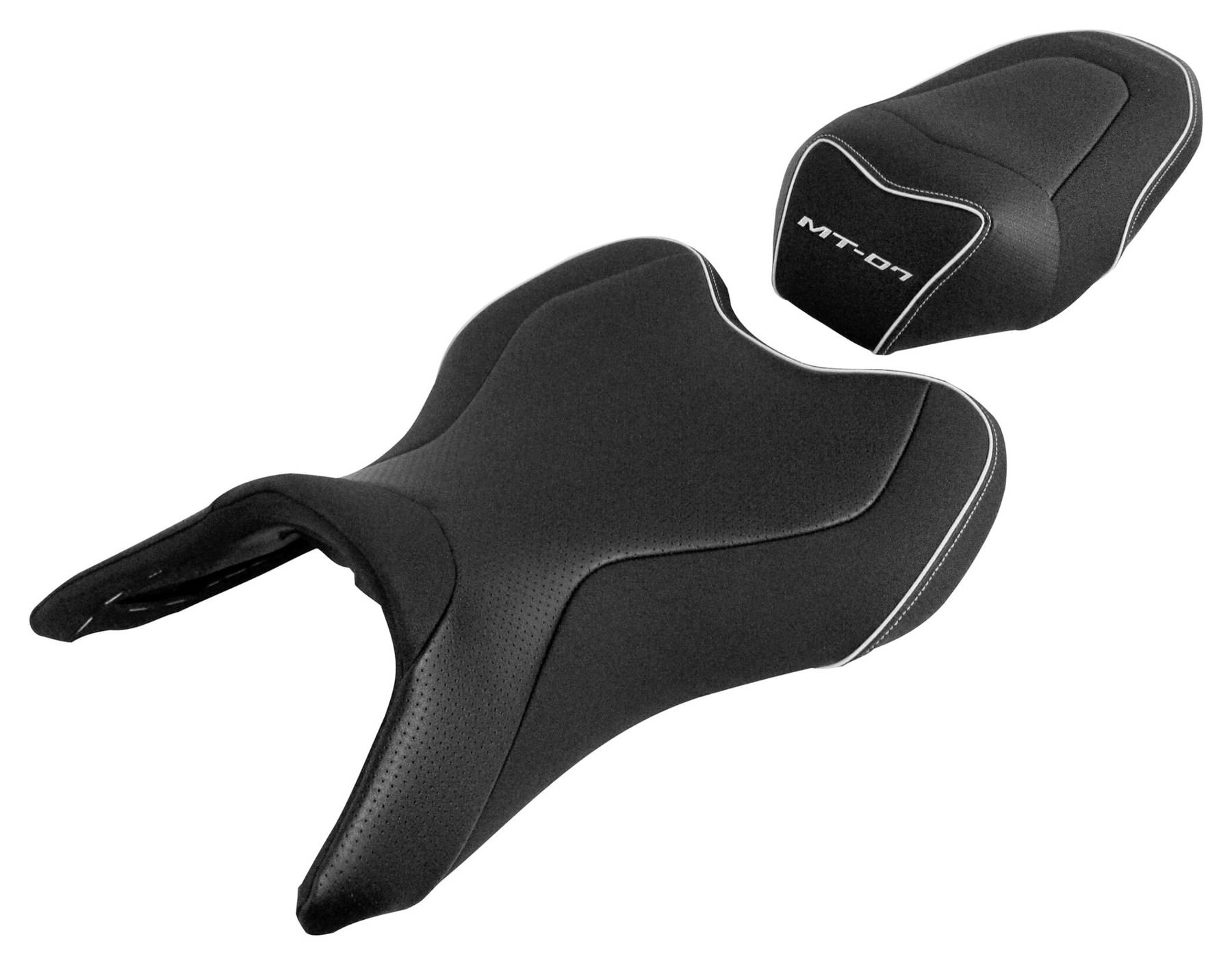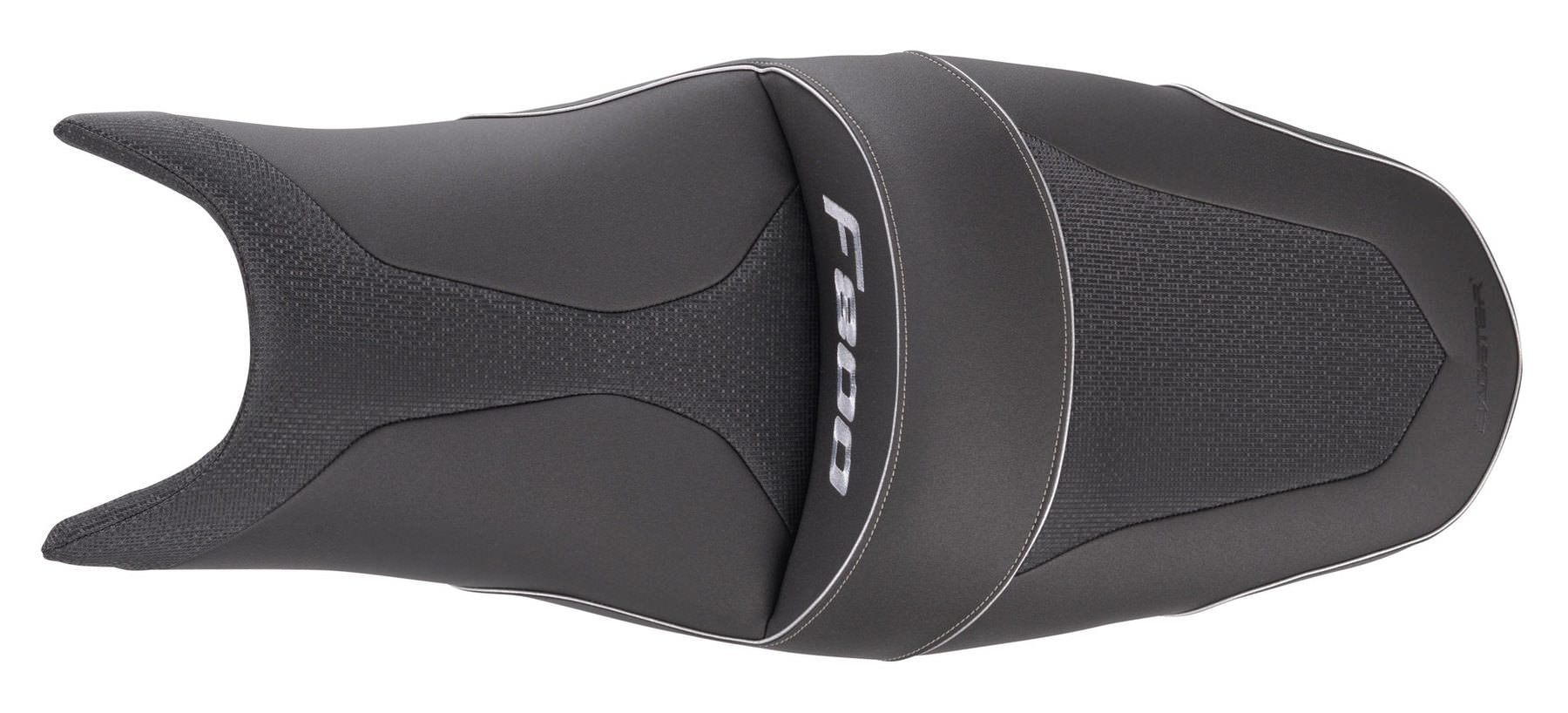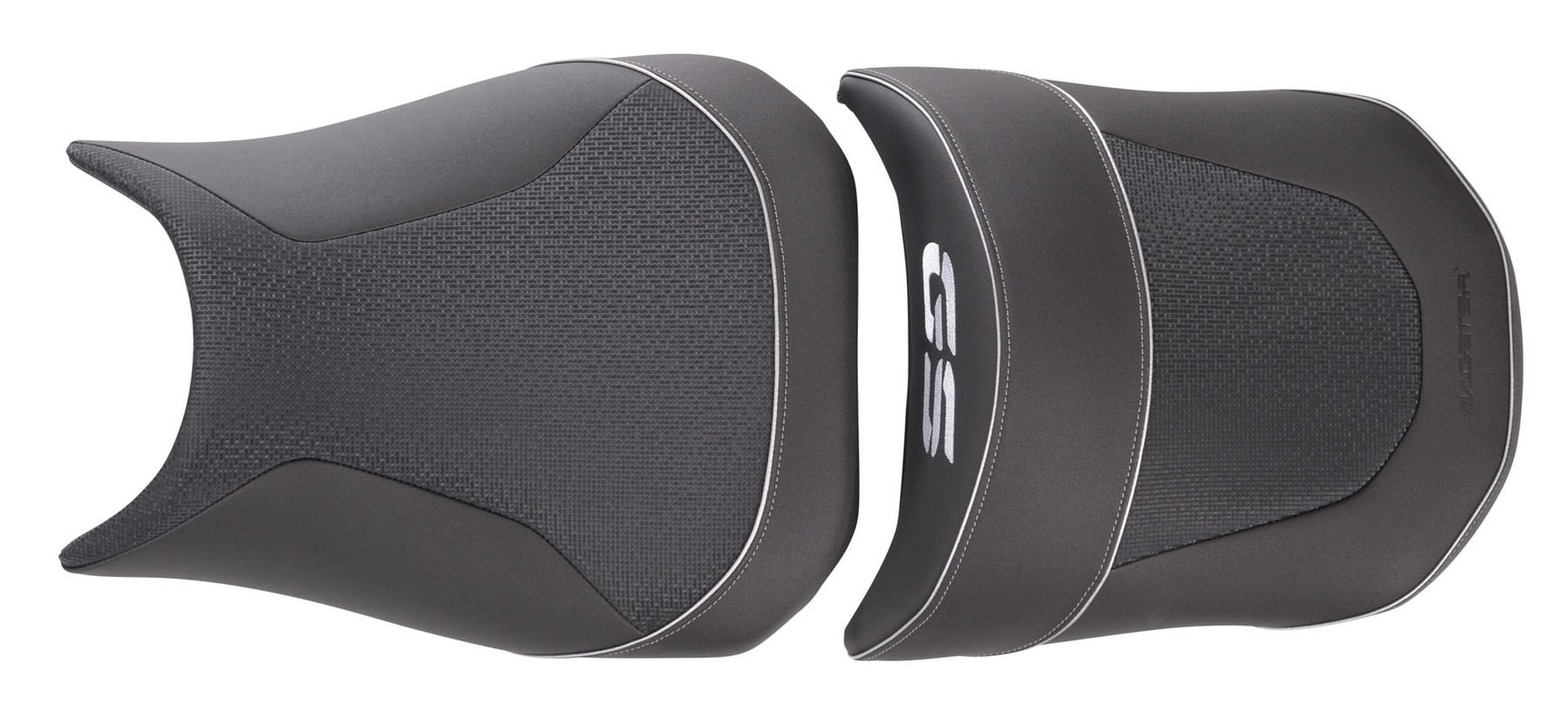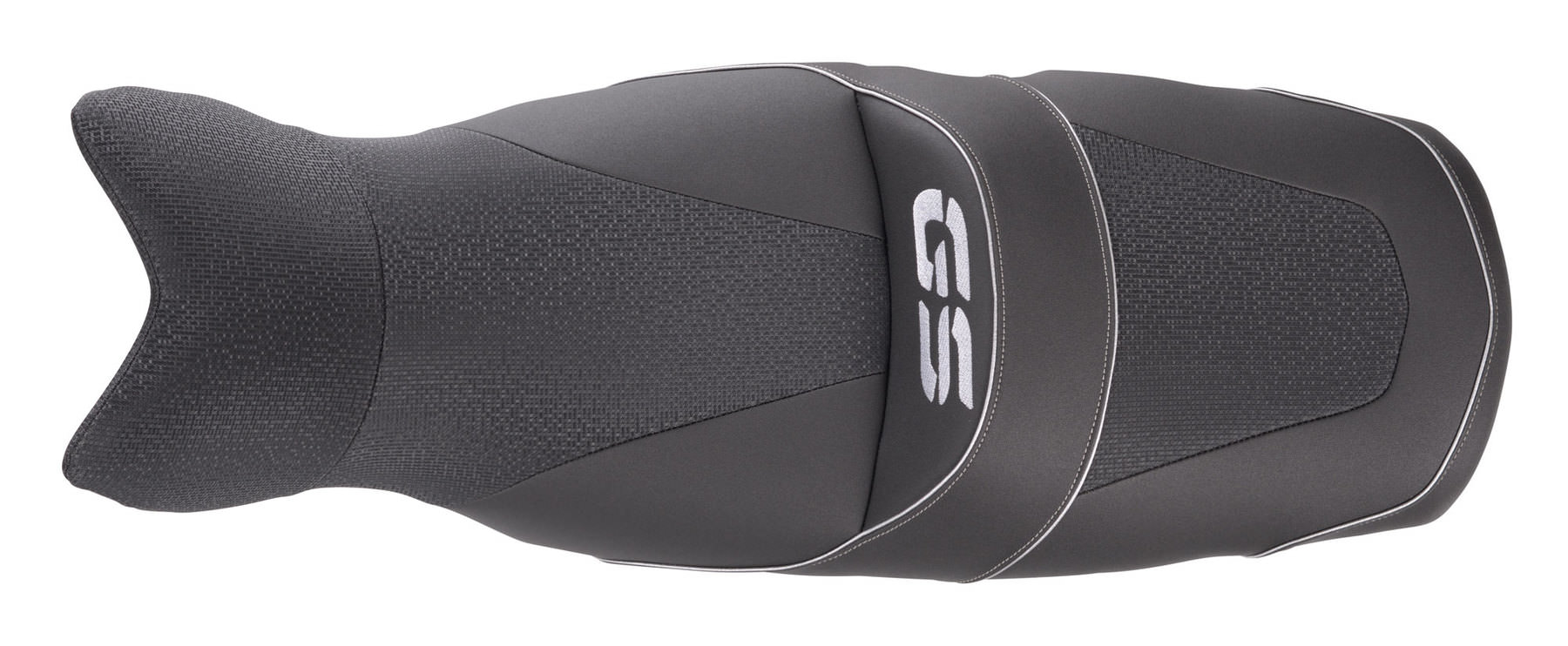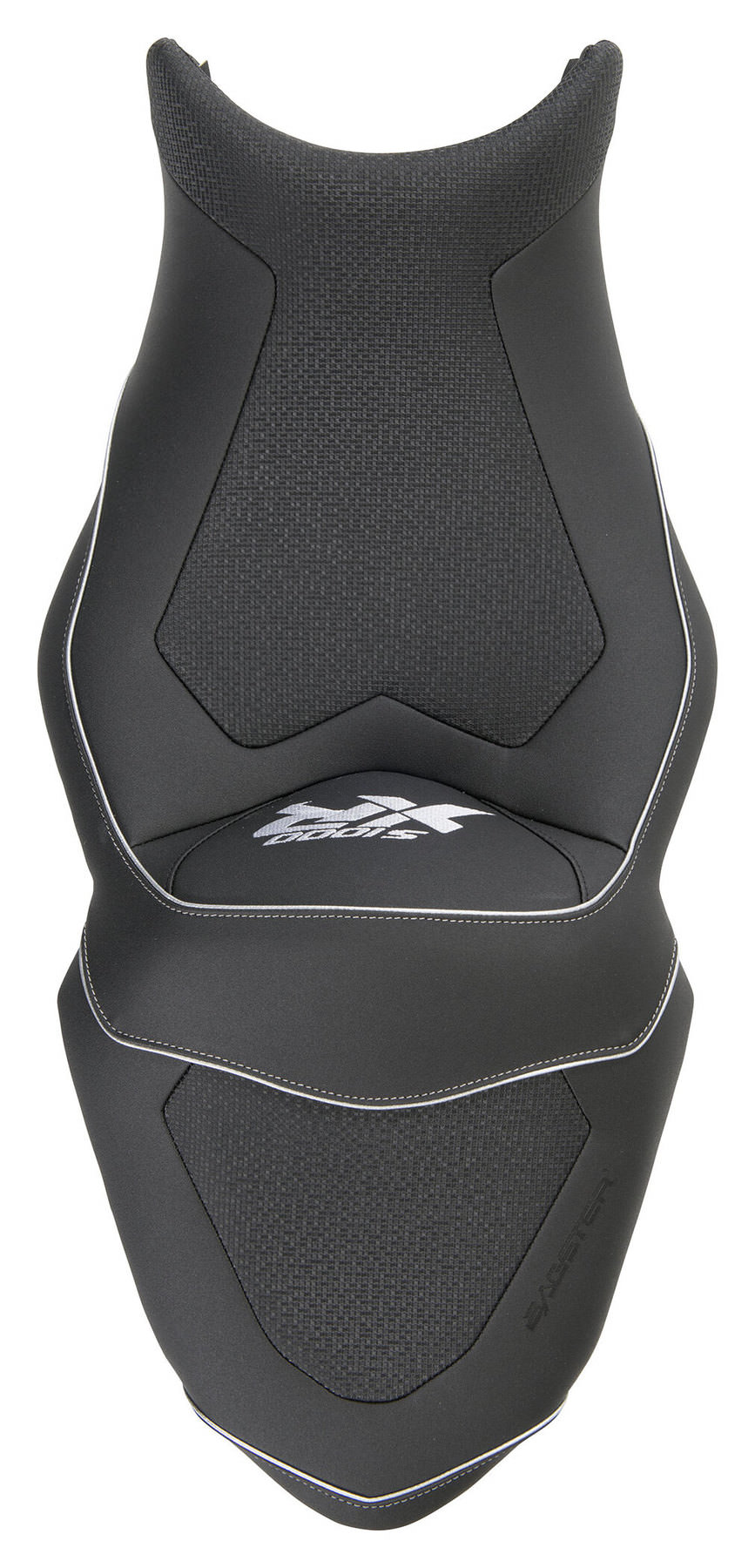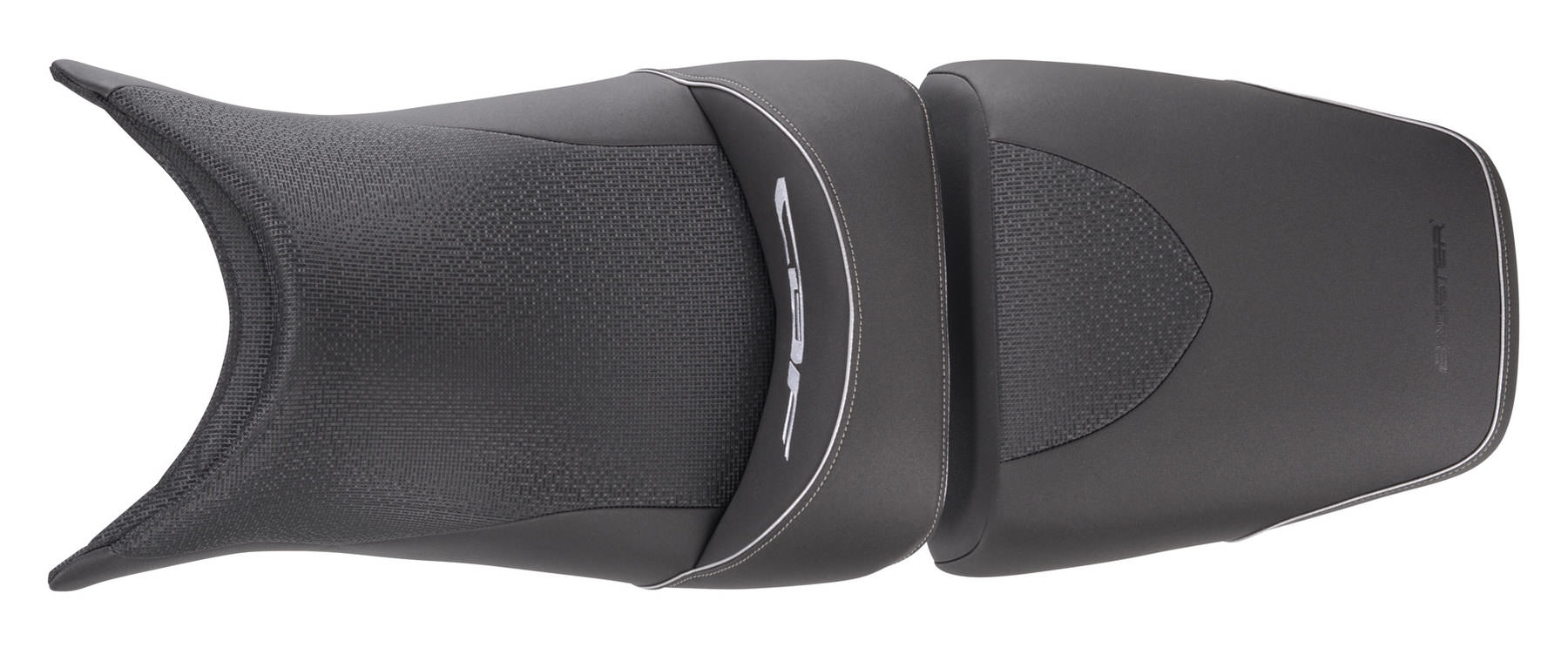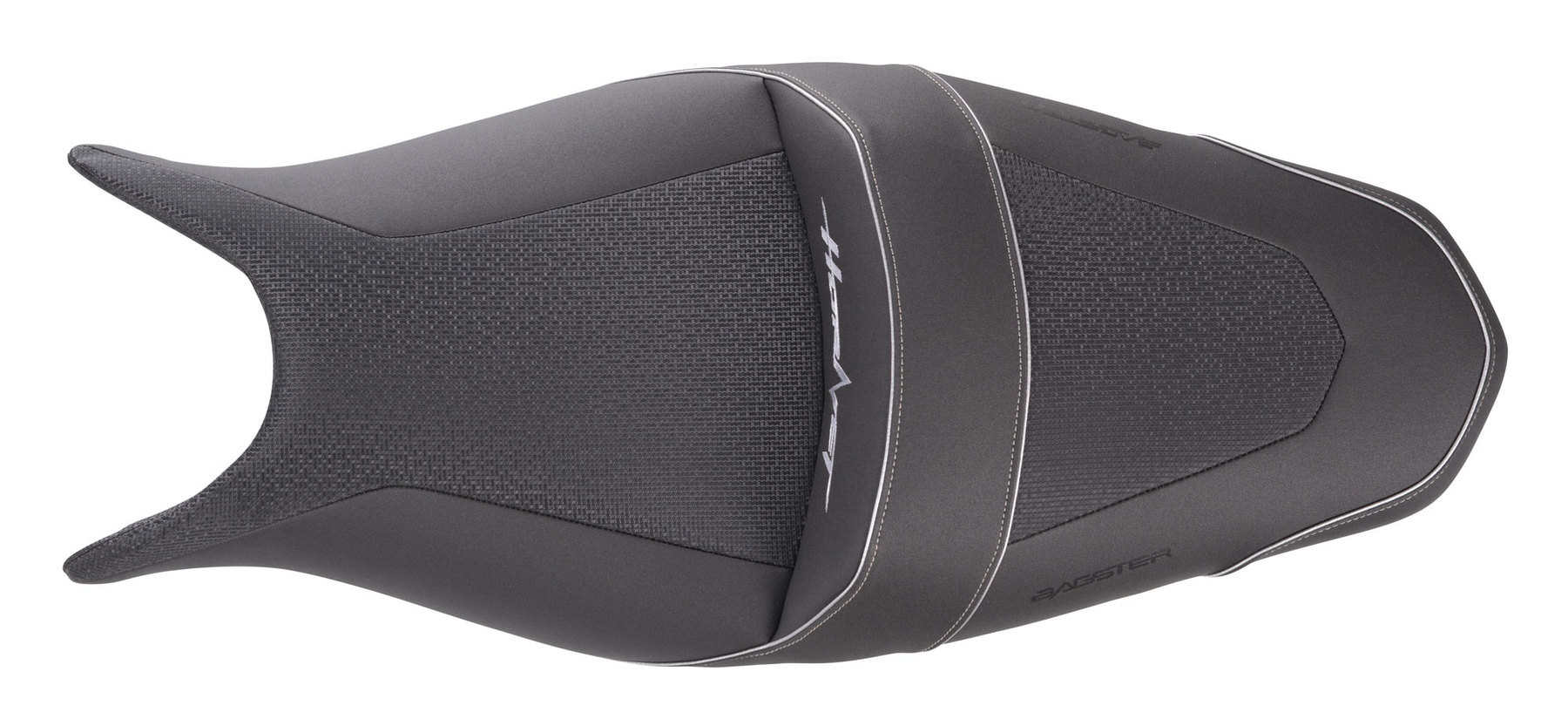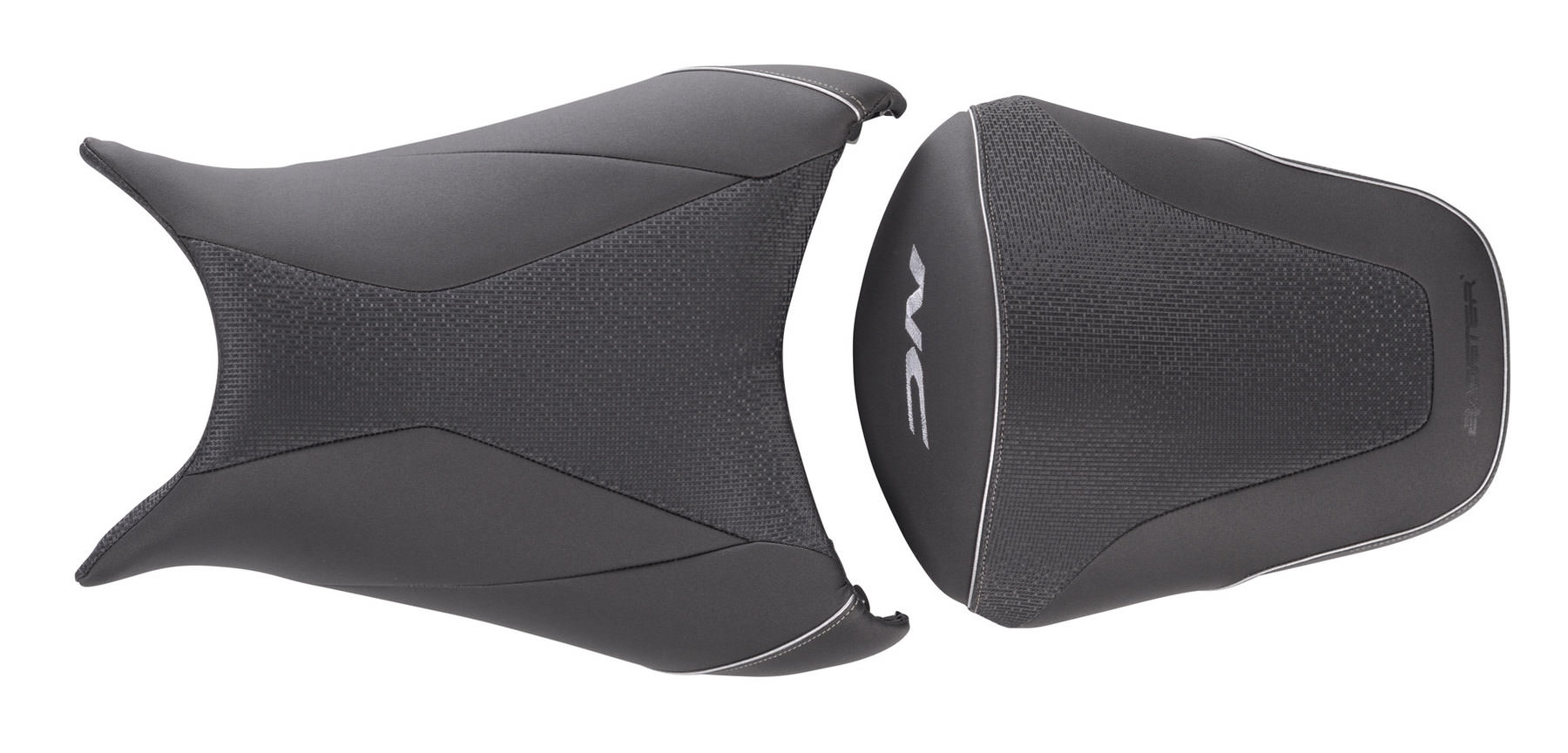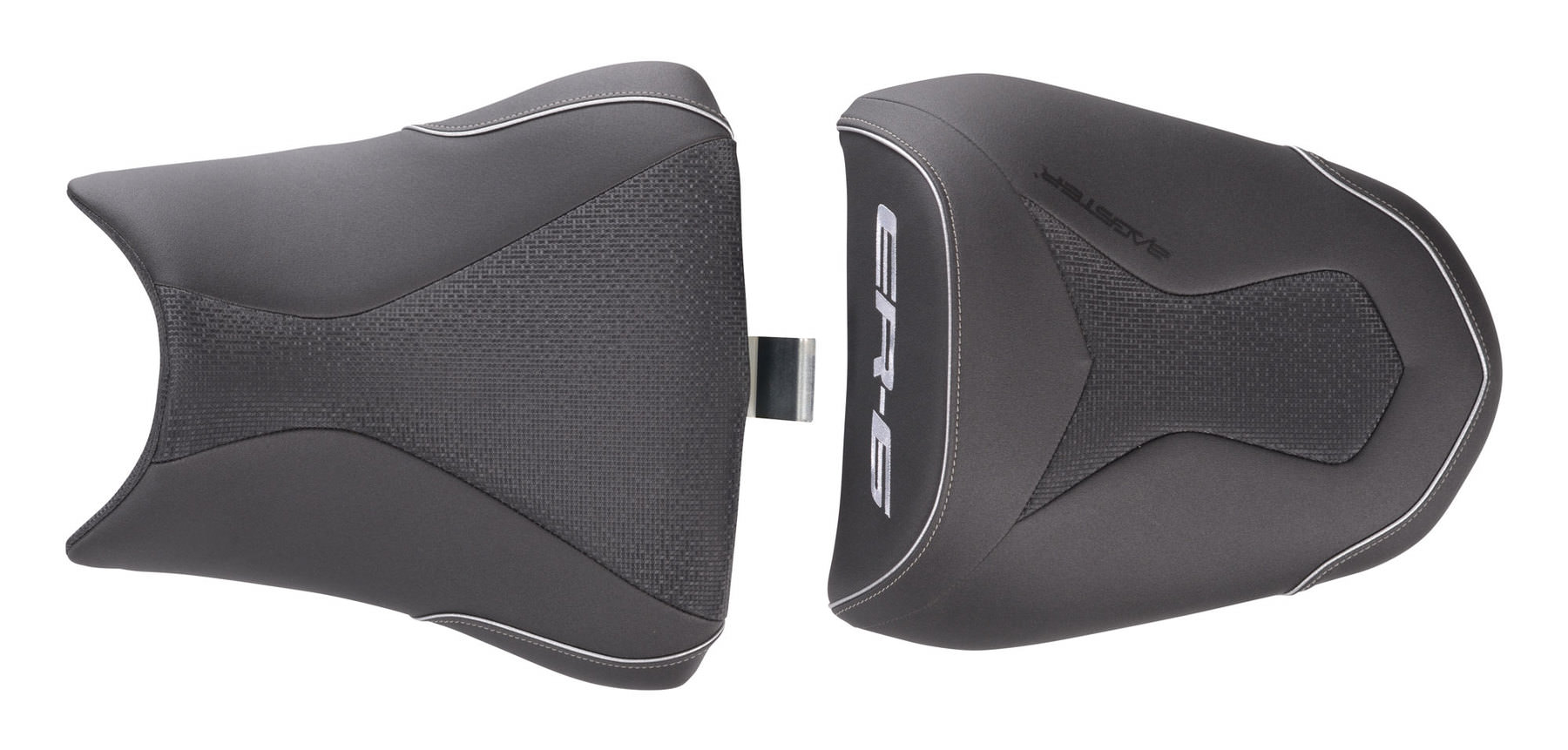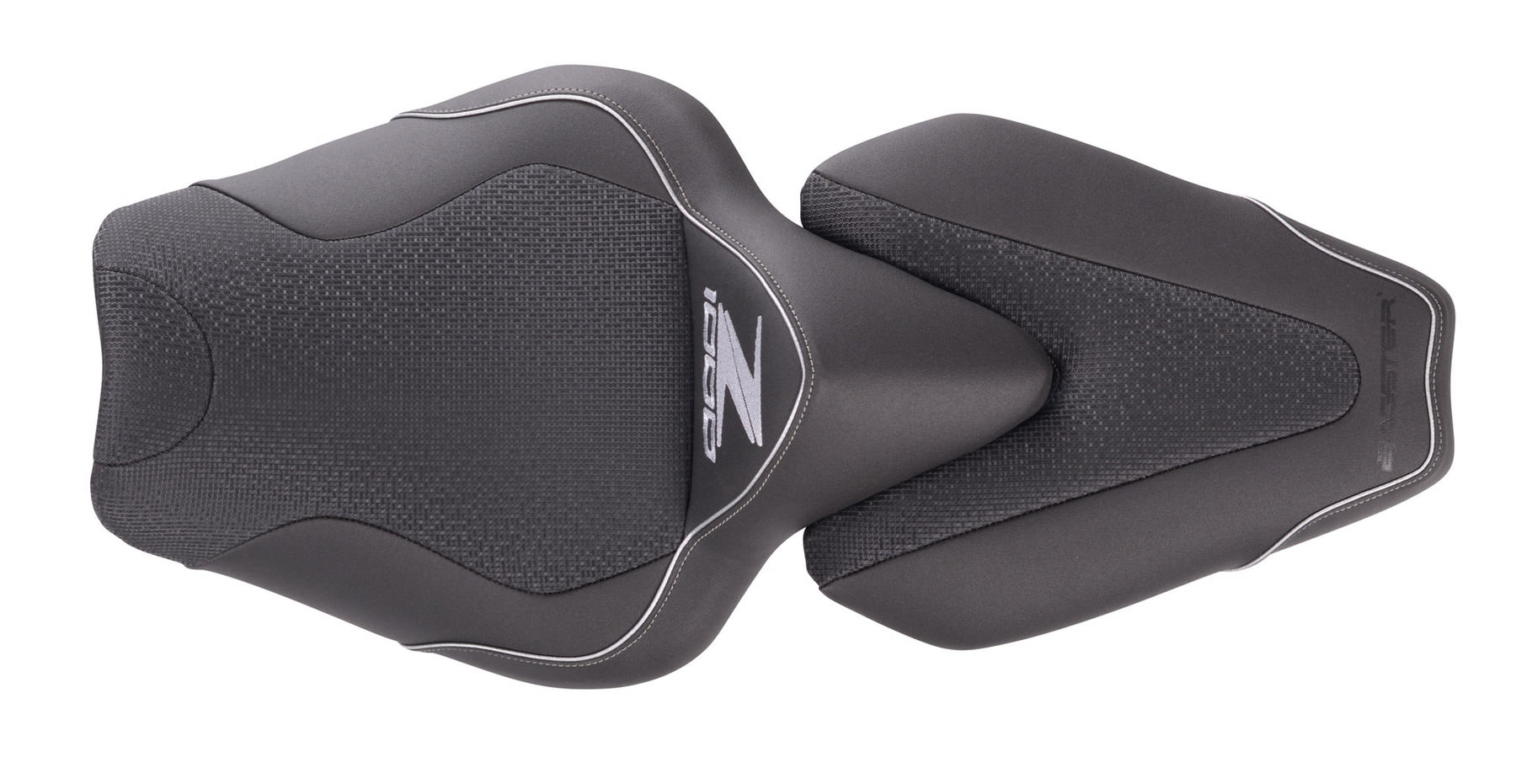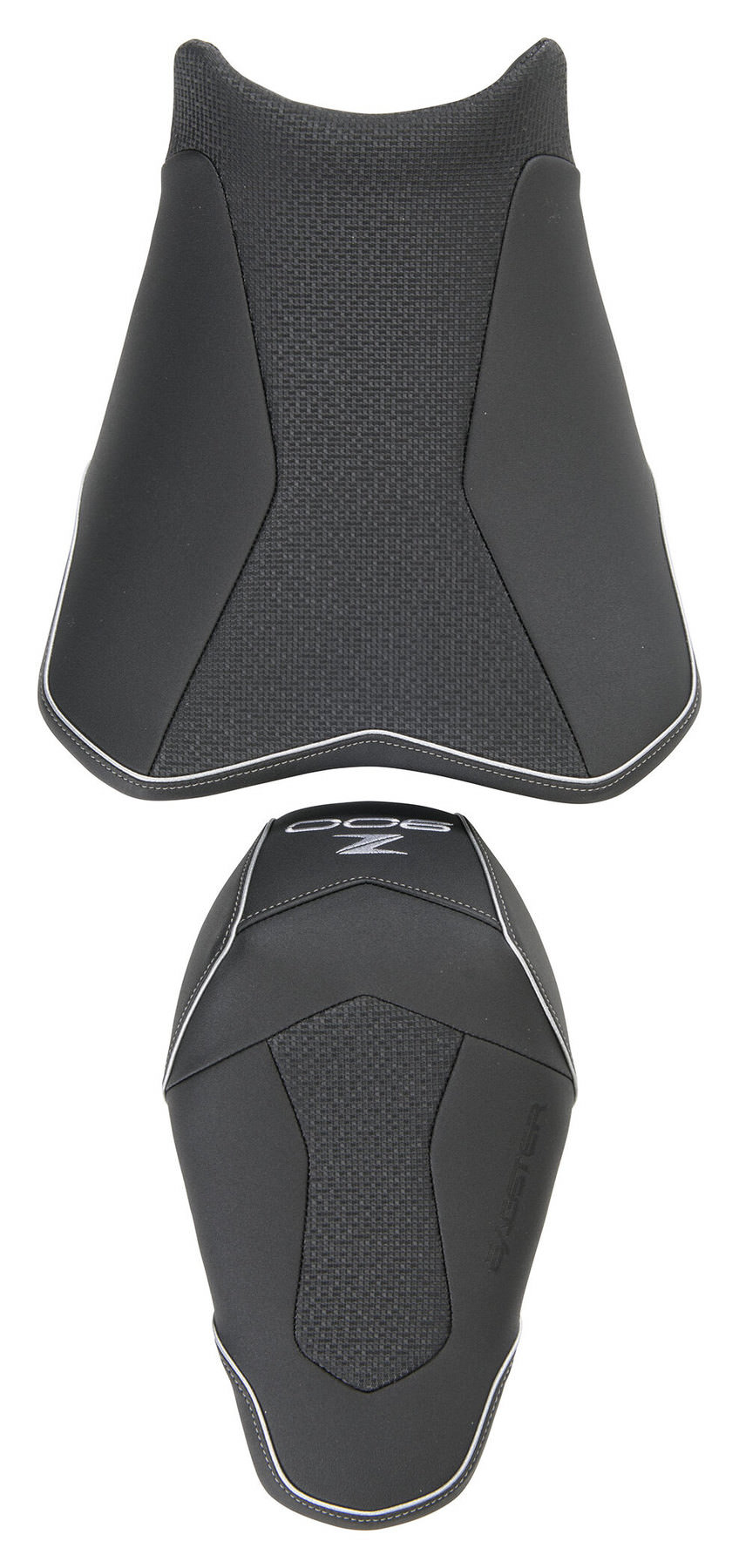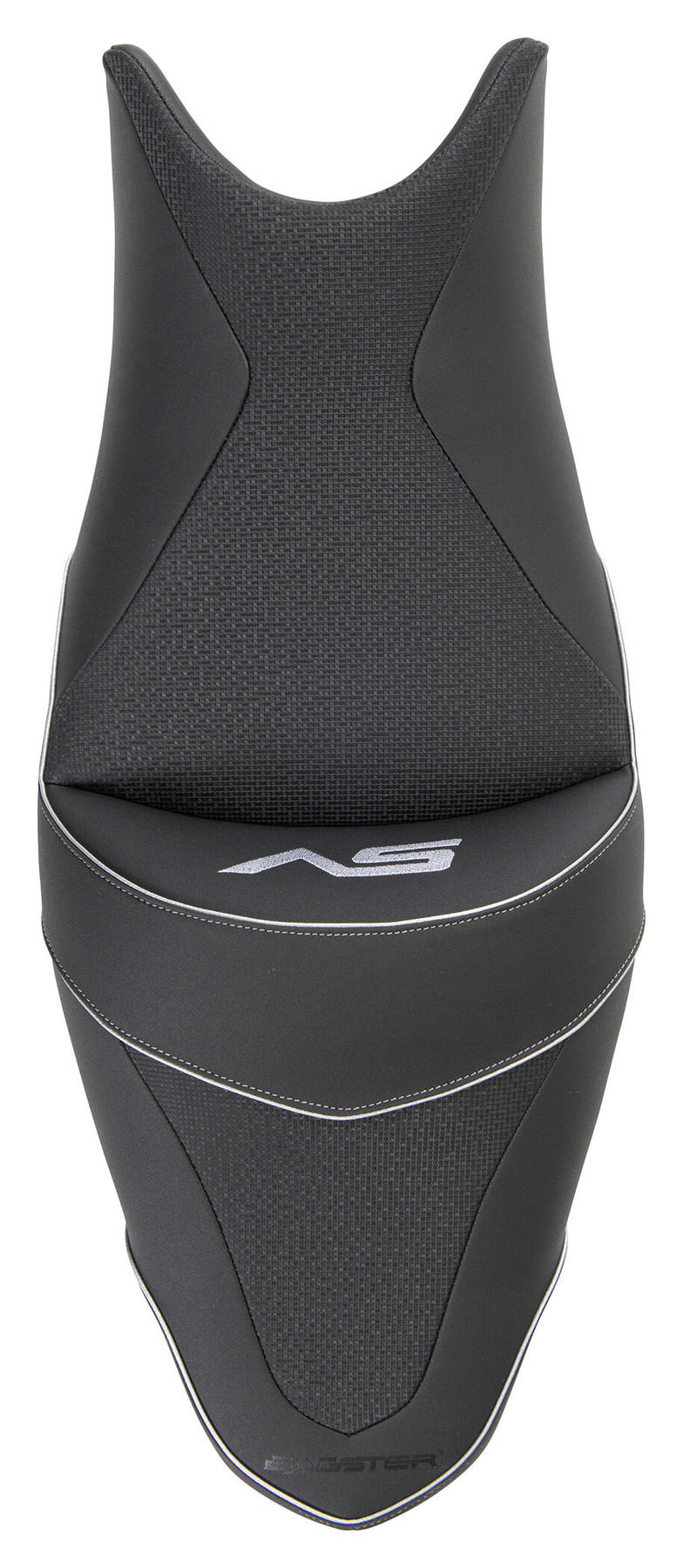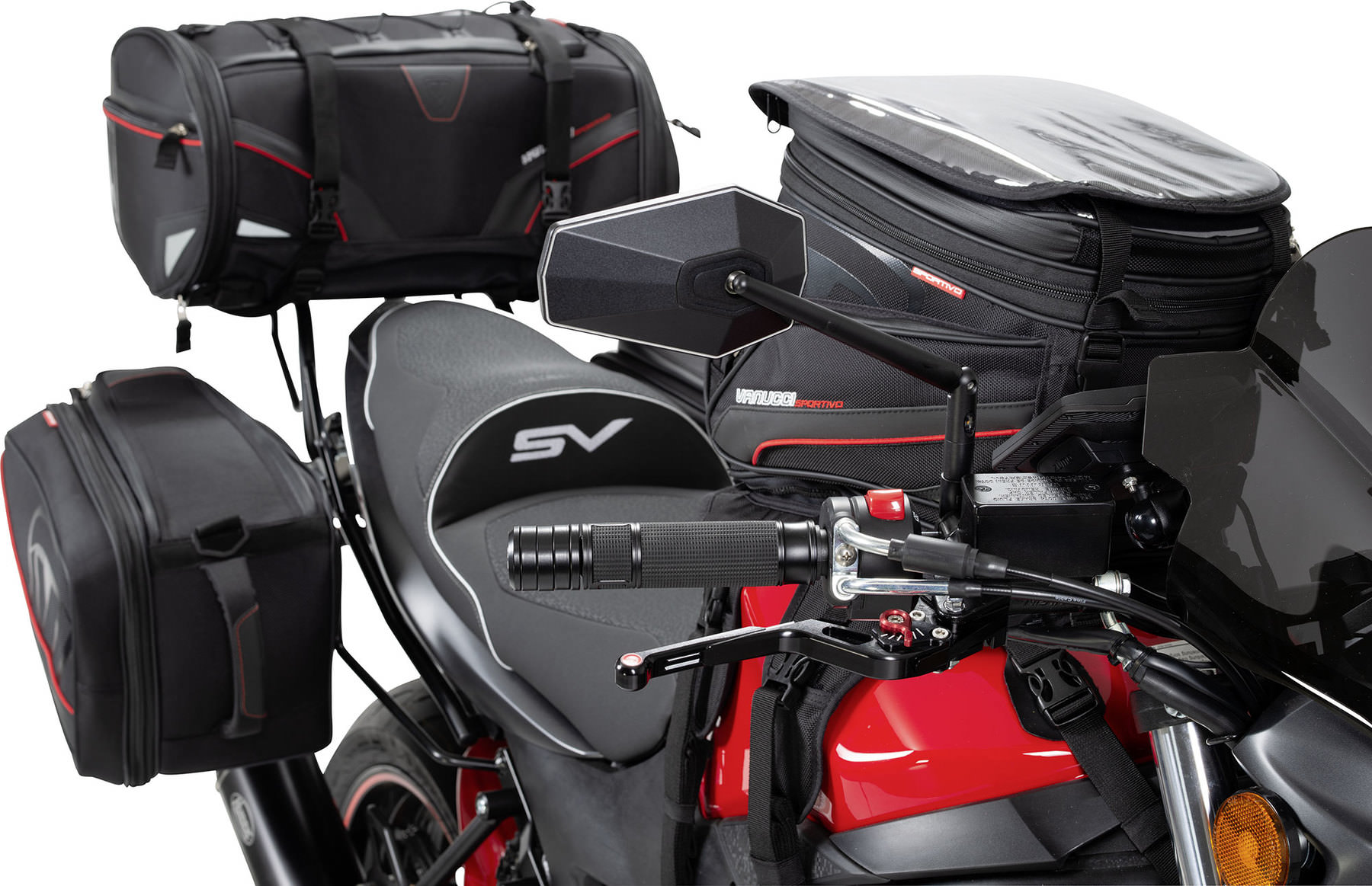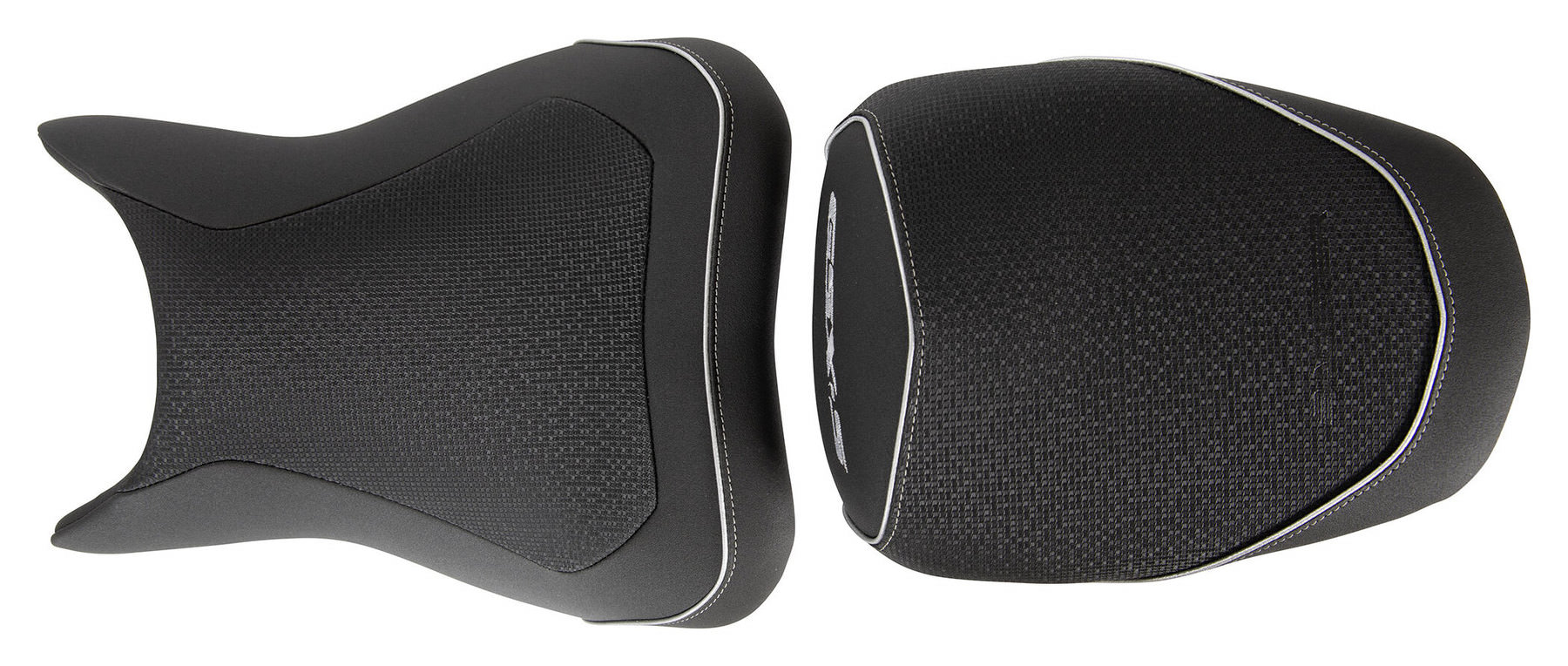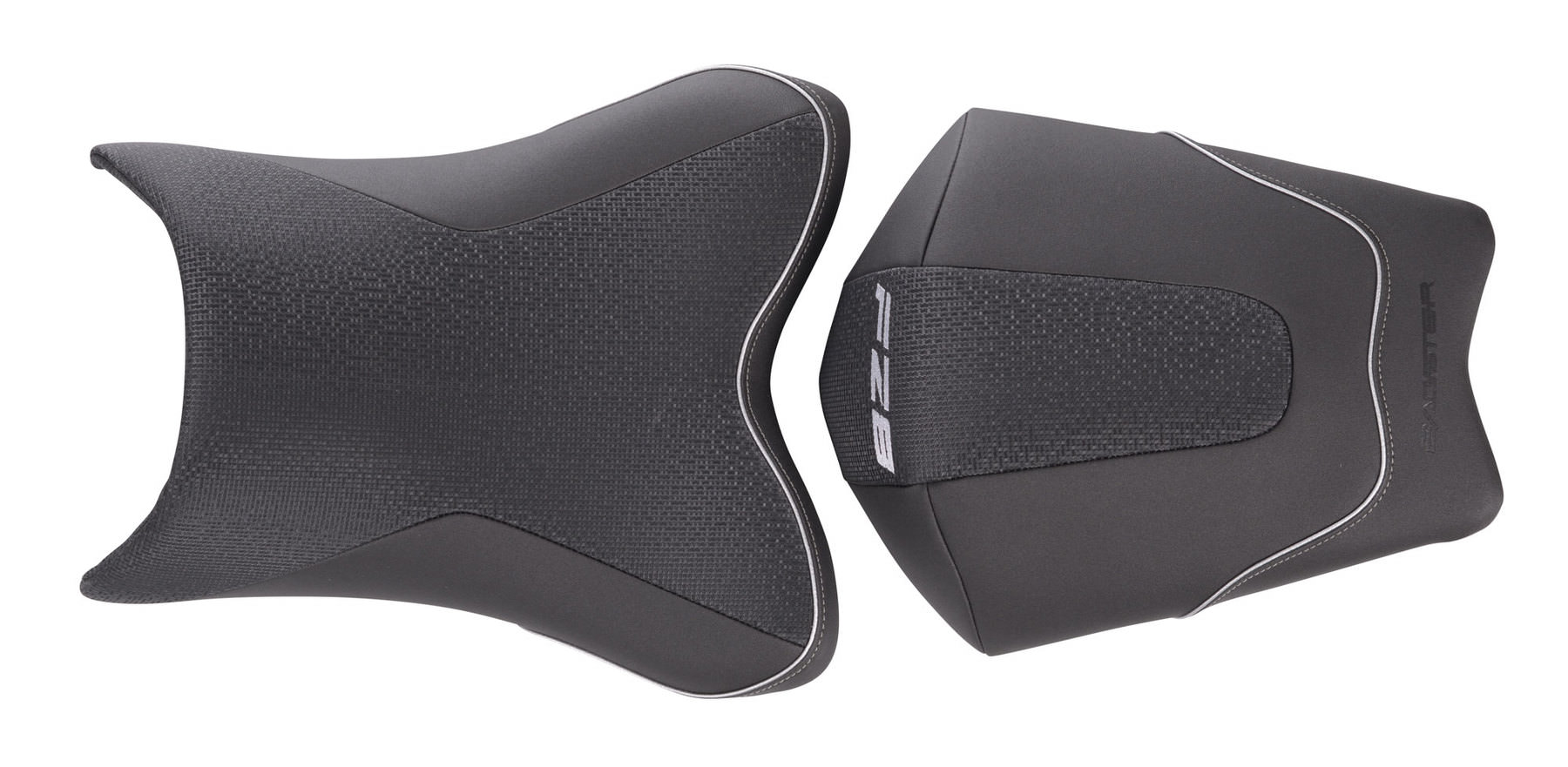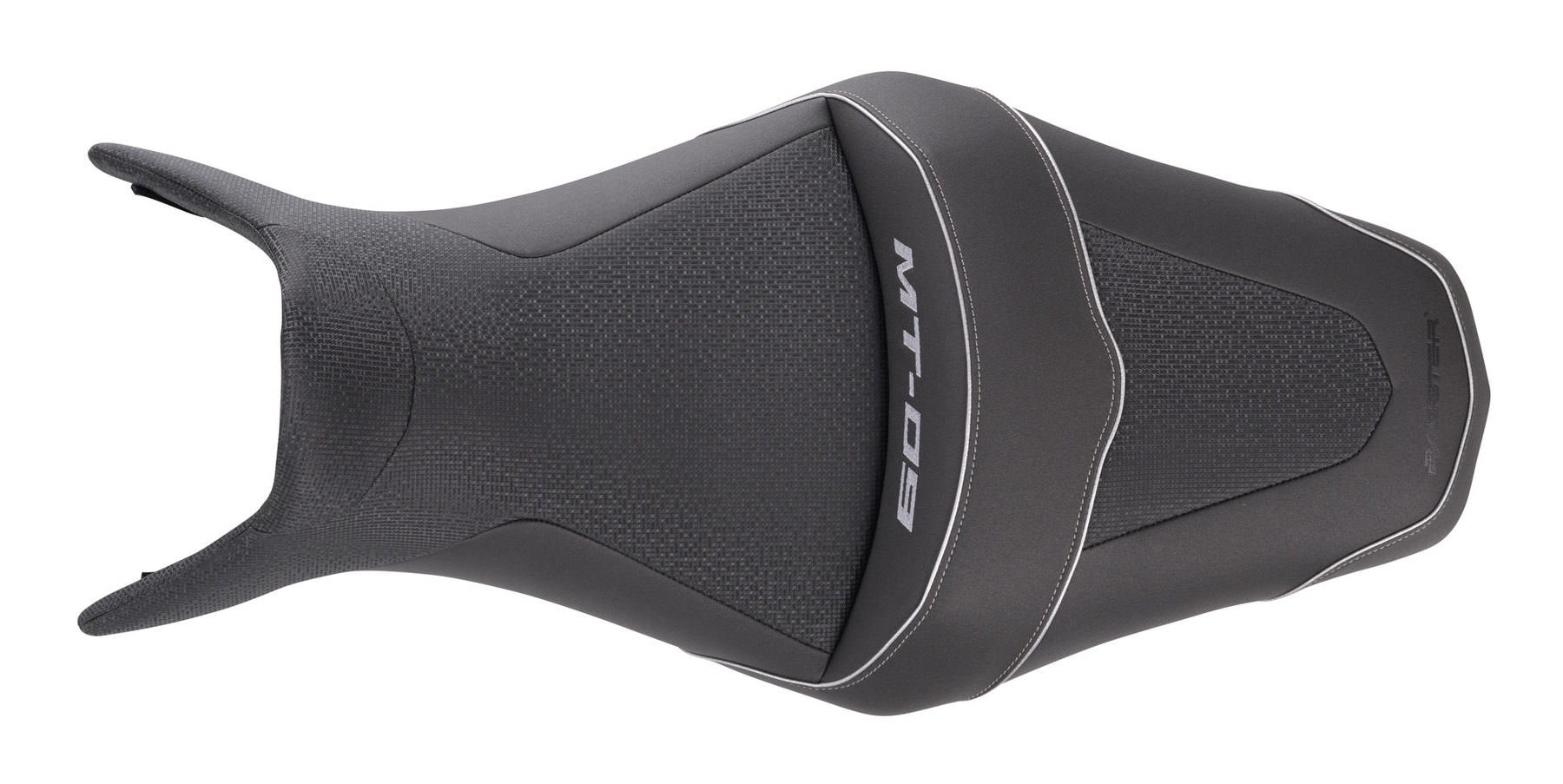 Bagster Seat "Ready Luxe"
Premium Variant
Unfortunately, this product is not compatible with this motorcycle.
Unfortunately, this product is not compatible with this motorcycle. You can find the right for the here: .
Free delivery on orders over €199.00
2 year return policy
Fast delivery
Bagster Seat "Ready Luxe"
Premium Variant
The seat of your motorcycle is one of its most important components in terms of appearance, ride quality and comfort. If you replace your machine-made OEM seat with a comfort seat from the French specialist BAGSTER, you'll immediately notice the difference. These seats are largely hand-crafted in true saddle maker fashion. Take the BAGSTER *Ready Luxe* comfort seat, for example.
This is the premium version of the BAGSTER seat for even greater ride comfort. Each seat is the product of professional saddle making work, tailored to your specifications. For example, an additional gel seat pad is ideal for touring bikers. And an integrated seat heater with 3 settings delivers rising warmth to keep you cosy when the temperature drops. That way you're well equipped to extend your biking season quite considerably!

What's more, the Ready Luxe seat has an anti-slip cover, offers optimal grip when accelerating thanks to its intelligent shape, and has the benefit of being rainproof.

Put together your personal BAGSTER seat specification to suit your preferences, with gel and/or seat heater for your motorcycle model. And discover a whole new biking feel!

Features:
ergonomically shaped special foam
non-slip, waterproof cover
plug & play installation, incl base plate
an eye-catching feature!
Also available with gel inlay and/or seat heater
Please note:

The edge trim and lettering are always in grey/silver
+GEL = Seat has an integrated gel pad for rider and passenger
+HEAT = Seat is equipped with an integrated heater with 3 settings for rider and passenger
+GEL+HEAT =Seat has an integrated gel pad and heater, with 3 settings, for rider and passenger
Our tip:
when installing a heated seat, you should connect the red cable to a switched positive (ignition)
so that electric current is not supplied permanently to the heater, but only when you switch on the ignition.
This will prevent the battery from being drained accidentally.
Manufacturer details: Bagster
Stylish comfort seats for your motorcycle

For over twenty years, the French manufacturer Bagster has been the name that many bikers associate with customised comfort seats. With a Bagster seat you can really rack up the miles and still feel fresh and comfortable. Sporty naked bike riders also benefit from a Bagster seat in everyday use. What's more, the look of any motorcycle is enhanced by the exclusive and distinctive design that sets a Bagster apart from stock saddles. Tried and tested detailed solutions, high-quality, durable materials and precision hand-made quality are what make Bagster products special. A great insider tip for any biker looking for something out of the ordinary!

Made in France
Product
Art. No.
Availability
Price
Actions
BAGSTER READY LUXE SEAT - CB650R 2019 +HEAT
60913451

The item is in stock and will be delivered in 2-5 working days. Note: Stocks are updated online every hour on working days from 7 a.m. to 8 p.m., so there is a good chance that the products are available if they appear online.

Available

€484.99 1
BAGSTER READY LUXE SEAT - CB650R 2019 GEL+HEAT
60913452

The item is in stock and will be delivered in 2-5 working days. Note: Stocks are updated online every hour on working days from 7 a.m. to 8 p.m., so there is a good chance that the products are available if they appear online.

Available

€579.99 1
BAGSTER READY LUXE SEAT - GSX-S 750 2017- +GEL
60915250

The item is in stock and will be delivered in 2-5 working days. Note: Stocks are updated online every hour on working days from 7 a.m. to 8 p.m., so there is a good chance that the products are available if they appear online.

Available

€444.99 1
BAGSTER READY LUXE SEAT - GSX-S 750 2017- +HEAT
60915251

The item is in stock and will be delivered in 2-5 working days. Note: Stocks are updated online every hour on working days from 7 a.m. to 8 p.m., so there is a good chance that the products are available if they appear online.

Available

€484.99 1
BAGSTER READY LUXE SEAT - MT-07 2018- +GEL
60916250

The item is in stock and will be delivered in 2-5 working days. Note: Stocks are updated online every hour on working days from 7 a.m. to 8 p.m., so there is a good chance that the products are available if they appear online.

Available

€444.99 1
BAGSTER READY LUXE SEAT - MT-09 2013- +GEL
60916100

The item is in stock and will be delivered in 2-5 working days. Note: Stocks are updated online every hour on working days from 7 a.m. to 8 p.m., so there is a good chance that the products are available if they appear online.

Available

€444.99 1
BAGSTER READY LUXE SEAT - MT-09 2013- +HEAT
60916101

The item is in stock and will be delivered in 2-5 working days. Note: Stocks are updated online every hour on working days from 7 a.m. to 8 p.m., so there is a good chance that the products are available if they appear online.

Available

€484.99 1
BAGSTER READY LUXE SEAT - S1000XR 2015-17 +GEL
60912250

The item is in stock and will be delivered in 2-5 working days. Note: Stocks are updated online every hour on working days from 7 a.m. to 8 p.m., so there is a good chance that the products are available if they appear online.

Available

€488.99 1
BAGSTER READY LUXE SEAT - S1000XR 2015-17 +GEL+HEAT
60912252

The item is in stock and will be delivered in 2-5 working days. Note: Stocks are updated online every hour on working days from 7 a.m. to 8 p.m., so there is a good chance that the products are available if they appear online.

Available

€623.99 1
BAGSTER READY LUXE SEAT - SV650 2016- +GEL
60915200

The item is in stock and will be delivered in 2-5 working days. Note: Stocks are updated online every hour on working days from 7 a.m. to 8 p.m., so there is a good chance that the products are available if they appear online.

Available

€444.99 1
BAGSTER READY LUXE SEAT - SV650 2016- +GEL+HEAT
60915202

The item is in stock and will be delivered in 2-5 working days. Note: Stocks are updated online every hour on working days from 7 a.m. to 8 p.m., so there is a good chance that the products are available if they appear online.

Available

€579.99 1
BAGSTER READY LUXE SEAT - TRACER 900 2018- +GEL
60916350

The item is in stock and will be delivered in 2-5 working days. Note: Stocks are updated online every hour on working days from 7 a.m. to 8 p.m., so there is a good chance that the products are available if they appear online.

Available

€444.99 1
BAGSTER READY LUXE SEAT - TRACER 900 2018- +HEAT
60916351

The item is in stock and will be delivered in 2-5 working days. Note: Stocks are updated online every hour on working days from 7 a.m. to 8 p.m., so there is a good chance that the products are available if they appear online.

Available

€484.99 1
BAGSTER READY LUXE SEAT - YAMAHA-MT-07 -2014
10091025

The product will be ordered from the manufacturer for you. Depending on availability, longer delivery times are also possible. We'll let you know if that's the case. You can of course cancel your delivery at any time free of charge.

Available in 7-21 days

€379.99 1
BAGSTER READY LUXE SEAT - Z1000 2014- +GEL
60914150

The item is in stock and will be delivered in 2-5 working days. Note: Stocks are updated online every hour on working days from 7 a.m. to 8 p.m., so there is a good chance that the products are available if they appear online.

Available

€444.99 1
BAGSTER READY LUXE SEAT - Z1000 2014- +GEL+HEAT
60914152

The item is in stock and will be delivered in 2-5 working days. Note: Stocks are updated online every hour on working days from 7 a.m. to 8 p.m., so there is a good chance that the products are available if they appear online.

Available

€579.99 1
BAGSTER READY LUXE SEAT - Z900 2017- +GEL
60914300

The item is in stock and will be delivered in 2-5 working days. Note: Stocks are updated online every hour on working days from 7 a.m. to 8 p.m., so there is a good chance that the products are available if they appear online.

Available

€444.99 1
BAGSTER READY LUXE SEAT - Z900 2017- +HEAT
60914301

The item is in stock and will be delivered in 2-5 working days. Note: Stocks are updated online every hour on working days from 7 a.m. to 8 p.m., so there is a good chance that the products are available if they appear online.

Available

€484.99 1
BAGSTER SEAT READY LUXE - CB500F/CBR500R 13-15 +GEL
60913000

The product will be ordered from the manufacturer for you. Depending on availability, longer delivery times are also possible. We'll let you know if that's the case. You can of course cancel your delivery at any time free of charge.

Available in 7-21 days

€444.99 1
BAGSTER SEAT READY LUXE - CB600F HORNET +HEAT
60913101

The product will be ordered from the manufacturer for you. Depending on availability, longer delivery times are also possible. We'll let you know if that's the case. You can of course cancel your delivery at any time free of charge.

Available in 7-21 days

€484.99 1
BAGSTER SEAT READY LUXE - CB600F HORNET +GEL+HEAT
60913102

The item is in stock and will be delivered in 2-5 working days. Note: Stocks are updated online every hour on working days from 7 a.m. to 8 p.m., so there is a good chance that the products are available if they appear online.

Available

€579.99 1
BAGSTER SEAT READY LUXE - CB600F HORNET 2011-13+GEL
60913100

The product will be ordered from the manufacturer for you. Depending on availability, longer delivery times are also possible. We'll let you know if that's the case. You can of course cancel your delivery at any time free of charge.

Available in 7-21 days

€444.99 1
BAGSTER SEAT READY LUXE - CBF600/CBF1000F +GEL
60913050

The item is in stock and will be delivered in 2-5 working days. Note: Stocks are updated online every hour on working days from 7 a.m. to 8 p.m., so there is a good chance that the products are available if they appear online.

Available

€438.99 1
BAGSTER SEAT READY LUXE - CRF1000L ADV. +GEL+HEAT
60913552

The item is in stock and will be delivered in 2-5 working days. Note: Stocks are updated online every hour on working days from 7 a.m. to 8 p.m., so there is a good chance that the products are available if they appear online.

Available

€573.99 1
BAGSTER SEAT READY LUXE - ER-6 2012-16 +GEL
60914050

The item is in stock and will be delivered in 2-5 working days. Note: Stocks are updated online every hour on working days from 7 a.m. to 8 p.m., so there is a good chance that the products are available if they appear online.

Available

€444.99 1
BAGSTER SEAT READY LUXE - F800/700/650GS +GEL
60912200

The item is in stock and will be delivered in 2-5 working days. Note: Stocks are updated online every hour on working days from 7 a.m. to 8 p.m., so there is a good chance that the products are available if they appear online.

Available

€488.99 1
BAGSTER SEAT READY LUXE - F800S/ST/R/GT +GEL
60912000

The item is in stock and will be delivered in 2-5 working days. Note: Stocks are updated online every hour on working days from 7 a.m. to 8 p.m., so there is a good chance that the products are available if they appear online.

Available

€488.99 1
BAGSTER SEAT READY LUXE - F800S/ST/R/GT +GEL+HEAT
60912002

The product will be ordered from the manufacturer for you. Depending on availability, longer delivery times are also possible. We'll let you know if that's the case. You can of course cancel your delivery at any time free of charge.

Available in 7-21 days

€623.99 1
BAGSTER SEAT READY LUXE - FZ8 2010-16 +GEL
60916050

The item is in stock and will be delivered in 2-5 working days. Note: Stocks are updated online every hour on working days from 7 a.m. to 8 p.m., so there is a good chance that the products are available if they appear online.

Available

€444.99 1
BAGSTER SEAT READY LUXE - FZ8 2010-16 +GEL+HEAT
60916052

The product will be ordered from the manufacturer for you. Depending on availability, longer delivery times are also possible. We'll let you know if that's the case. You can of course cancel your delivery at any time free of charge.

Available in 7-21 days

€579.99 1
BAGSTER SEAT READY LUXE - GSX-S1000/F 15- +GEL
60915150

The item is in stock and will be delivered in 2-5 working days. Note: Stocks are updated online every hour on working days from 7 a.m. to 8 p.m., so there is a good chance that the products are available if they appear online.

Available

€444.99 1
BAGSTER SEAT READY LUXE - GSX-S1000/F 15- +GEL+HEAT
60915152

The item is in stock and will be delivered in 2-5 working days. Note: Stocks are updated online every hour on working days from 7 a.m. to 8 p.m., so there is a good chance that the products are available if they appear online.

Available

€579.99 1
BAGSTER SEAT READY LUXE - MT-07 2018- GEL+HEAT
60916252

The product will be ordered from the manufacturer for you. Depending on availability, longer delivery times are also possible. We'll let you know if that's the case. You can of course cancel your delivery at any time free of charge.

Available in 7-21 days

€579.99 1
BAGSTER SEAT READY LUXE - NC700/750 S 13- +HEAT
60913201

The item is in stock and will be delivered in 2-5 working days. Note: Stocks are updated online every hour on working days from 7 a.m. to 8 p.m., so there is a good chance that the products are available if they appear online.

Available

€484.99 1
BAGSTER SEAT READY LUXE - NC700/750 S 13- +GEL+HEAT
60913202

The item is in stock and will be delivered in 2-5 working days. Note: Stocks are updated online every hour on working days from 7 a.m. to 8 p.m., so there is a good chance that the products are available if they appear online.

Available

€579.99 1
BAGSTER SEAT READY LUXE - NC700/750 S 2013- +GEL
60913200

The item is in stock and will be delivered in 2-5 working days. Note: Stocks are updated online every hour on working days from 7 a.m. to 8 p.m., so there is a good chance that the products are available if they appear online.

Available

€444.99 1
BAGSTER SEAT READY LUXE - R1200GS 2013- +GEL
60912150

The item is in stock and will be delivered in 2-5 working days. Note: Stocks are updated online every hour on working days from 7 a.m. to 8 p.m., so there is a good chance that the products are available if they appear online.

Available

€488.99 1
BAGSTER SEAT READY LUXE - R1200GS 2013- +HEAT
60912151

The item is in stock and will be delivered in 2-5 working days. Note: Stocks are updated online every hour on working days from 7 a.m. to 8 p.m., so there is a good chance that the products are available if they appear online.

Available

€528.99 1
BAGSTER SEAT READY LUXE - Z800 2013-16 +GEL
60914200

The item is in stock and will be delivered in 2-5 working days. Note: Stocks are updated online every hour on working days from 7 a.m. to 8 p.m., so there is a good chance that the products are available if they appear online.

Available

€444.99 1