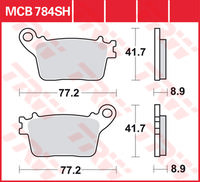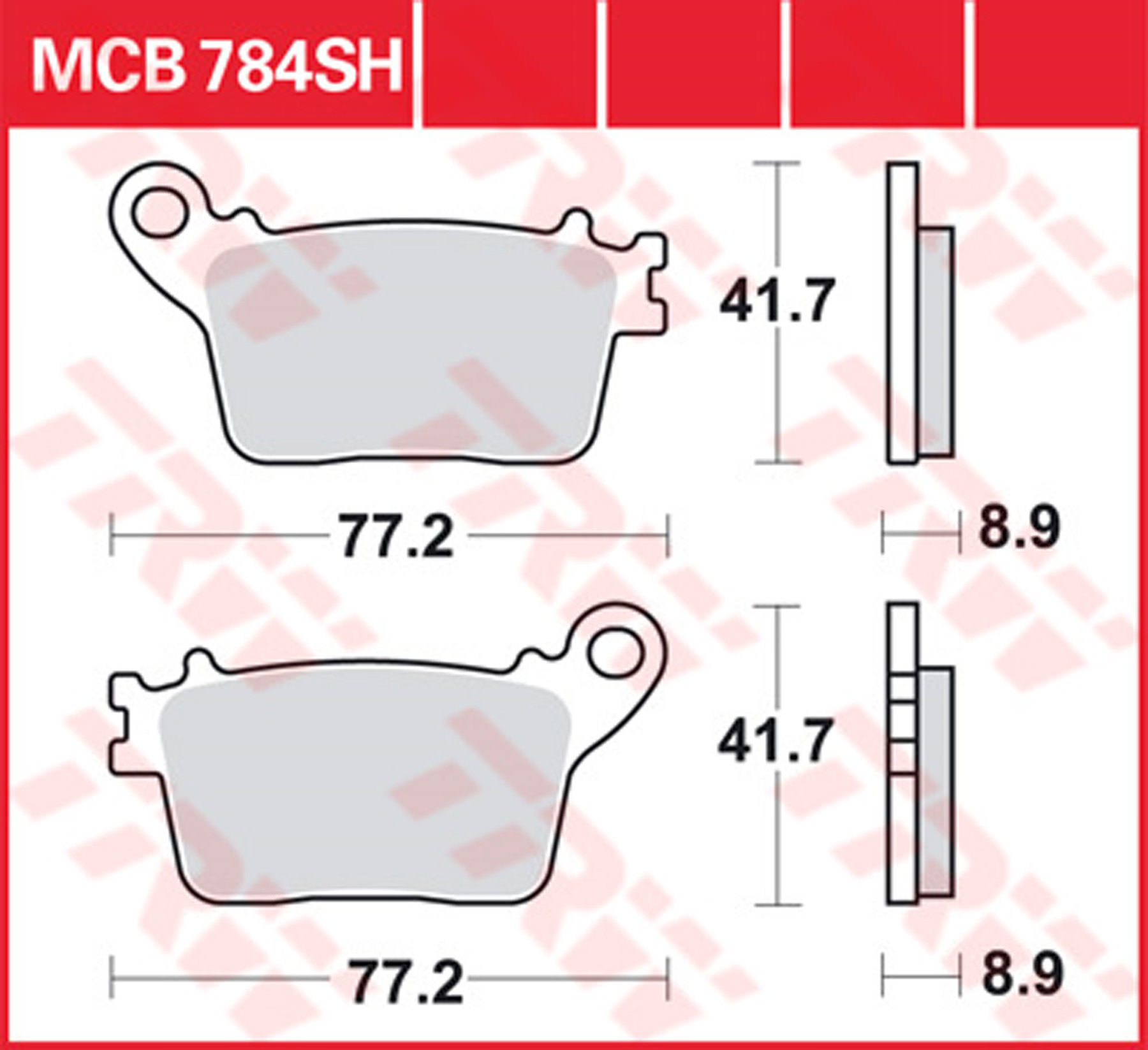 TRW BRAKE-PADS SINTER MIT ABE
TRW-MOTO_10043600_DE
TRW BRAKE-PADS SINTER
MCB 784 SH -
The item is in stock and will be delivered in 2-5 working days. Note: Stocks are updated online every hour on working days from 7 a.m. to 8 p.m., so there is a good chance that the products are available if they appear online.
Available
Free delivery on orders over €199.00
2 year return policy
Fast delivery
TRW BRAKE-PADS SINTER
MCB 784 SH -
Stop right there! Those are the sintered metal brake pads from TRW. Recommended by leading motorcycle magazines for years now, and of course with type approval for Germany. The KBA (German Motor Transport Authority) number on the brake pad plate is your guarantee. These brake pads are top-quality products offering high braking performance and great durability.
Features

Direct brake response with good controllability
Only minimal hand force required; well-balanced friction coefficient at front and rear axle
Solid metal individual components, free of heavy metals
Outstanding wet braking
Good disc compatibility - suitable for all steel brake discs
The exact dimensions of the brake pads are given in the "Documents" section.
The price is per set for one brake disc, if you have 2 discs, please order 2x.
Be sure to watch the Louis Video *How to change brake pads*. Our tips and tricks make it a very simple job!

It is essential to follow the safety instructions printed on the packaging. Organic brake pads can be found in a separate section.
Manufacturer details: TRW
Every second counts when you brake!

TRW Lucas has been manufacturing premium-quality motorbike spare parts since 1976 (ISO 9001, ISO/TS 16949) and is the German market leader for brake discs, brake pads and steel-braided lines. Every time that product tests have been carried out by trade publications over the past 30 years, they have confirmed the excellent quality of these products. They have won test after test. Every second counts when you brake! Don't settle for anything less than quality products from the market leader.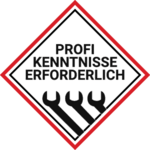 Professional technical expertise is essential to fit this article. We therefore urge you to have it installed by a motorcycle workshop!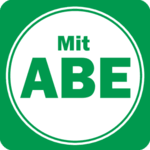 German type approval ("ABE)" allows the relevant accessory to be used on the vehicle models listed in the test report. Here it is the type abbreviation and not the maker's designation that is important for identifying the vehicle. The test report must be carried when riding in case it needs to be presented at a road-side check or vehicle safety inspection.
Accessories with type approval do not have to be registered in the vehicle documents! Those who do not want to carry the test report with them all the time can (for example) arrange to have the product registered by the Technical Inspection Association (subject to a charge).
If the accessory is to be used on a vehicle that is not listed in the type approval, an individual component approval is required. Although ABE type approval confirms the proper installation and safety of the product, it is the inspector who has to decide according to his technical expertise whether it is suitable for use on the vehicle.

An electric scooter with "ABE" approval has a type approval for Germany stating that the relevant vehicle satisfies all the relevant requirements of the eKFV (Small Electric Vehicle Ordinance in Germany) for the approval. In addition, insurance of the electric scooter is compulsory and use on pavements is forbidden. It can only be ridden on cycle paths and on the road (if a cycle path is not available). The minimum age for riding an electric scooter is 14 years. Although a driving license and helmet are not mandatory, they are highly recommended. An electric scooter must always be ridden solo.
Safety data sheets
Instructions/Guides
Product
Art. No.
Availability
Price
Actions
BRAKE-PADS TRW - MCB 648 RSI
10044221

The item is in stock and will be delivered in 2-5 working days. Note: Stocks are updated online every hour on working days from 7 a.m. to 8 p.m., so there is a good chance that the products are available if they appear online.

Available

€37.95 1
BRAKE-PADS TRW - MCB 672 RSI
10044222

The item is in stock and will be delivered in 2-5 working days. Note: Stocks are updated online every hour on working days from 7 a.m. to 8 p.m., so there is a good chance that the products are available if they appear online.

Available

€37.95 1
BRAKE-PADS SINTERMETALL - MCB 586 SV
10044702

The item is in stock and will be delivered in 2-5 working days. Note: Stocks are updated online every hour on working days from 7 a.m. to 8 p.m., so there is a good chance that the products are available if they appear online.

Available

€44.95 1
TRW BRAKE-PAD SINTER - MCB 671 SH
10044972

The item is in stock and will be delivered in 2-5 working days. Note: Stocks are updated online every hour on working days from 7 a.m. to 8 p.m., so there is a good chance that the products are available if they appear online.

Available

€44.95 1
TRW BRAKE-PAD SINTER - MCB 671 SV
10044724

The item is in stock and will be delivered in 2-5 working days. Note: Stocks are updated online every hour on working days from 7 a.m. to 8 p.m., so there is a good chance that the products are available if they appear online.

Available

€44.95 1
TRW BRAKE-PAD SINTER - MCB 706 SV -
10044783

The item is in stock and will be delivered in 2-5 working days. Note: Stocks are updated online every hour on working days from 7 a.m. to 8 p.m., so there is a good chance that the products are available if they appear online.

Available

€66.95 1
TRW BRAKE-PAD SINTER - MCB 848 SH
10044971

The item is in stock and will be delivered in 2-5 working days. Note: Stocks are updated online every hour on working days from 7 a.m. to 8 p.m., so there is a good chance that the products are available if they appear online.

Available

€59.95 1
TRW BRAKE-PAD SINTER - MCB 850 SV
10044970

The item is in stock and will be delivered in 2-5 working days. Note: Stocks are updated online every hour on working days from 7 a.m. to 8 p.m., so there is a good chance that the products are available if they appear online.

Available

€44.95 1
TRW BRAKE-PAD SINTER - MCB 856 SV
10044999

The item is in stock and will be delivered in 2-5 working days. Note: Stocks are updated online every hour on working days from 7 a.m. to 8 p.m., so there is a good chance that the products are available if they appear online.

Available

€44.95 1
TRW BRAKE-PAD SINTER - MCB 902 SH
10060133

The product will be ordered from the manufacturer for you. Depending on availability, longer delivery times are also possible. We'll let you know if that's the case. You can of course cancel your delivery at any time free of charge.

Available in 7-21 days

€40.95 1
TRW BRAKE-PADS SINTER - MCB 530 SH - LUCAS
10044750

The item is in stock and will be delivered in 2-5 working days. Note: Stocks are updated online every hour on working days from 7 a.m. to 8 p.m., so there is a good chance that the products are available if they appear online.

Available

€44.95 1
TRW BRAKE-PADS SINTER - MCB 531 SH
10044751

The item is in stock and will be delivered in 2-5 working days. Note: Stocks are updated online every hour on working days from 7 a.m. to 8 p.m., so there is a good chance that the products are available if they appear online.

Available

€44.95 1
TRW BRAKE-PADS SINTER - MCB 533 SV
10044992

The item is in stock and will be delivered in 2-5 working days. Note: Stocks are updated online every hour on working days from 7 a.m. to 8 p.m., so there is a good chance that the products are available if they appear online.

Available

€44.95 1
TRW BRAKE-PADS SINTER - MCB 540 SV - LUCAS
10044718

The item is in stock and will be delivered in 2-5 working days. Note: Stocks are updated online every hour on working days from 7 a.m. to 8 p.m., so there is a good chance that the products are available if they appear online.

Available

€44.95 1
TRW BRAKE-PADS SINTER - MCB 562 SV - LUCAS
10044715

The item is in stock and will be delivered in 2-5 working days. Note: Stocks are updated online every hour on working days from 7 a.m. to 8 p.m., so there is a good chance that the products are available if they appear online.

Available

€44.95 1
TRW BRAKE-PADS SINTER - MCB 569 SV - LUCAS
10044716

The item is in stock and will be delivered in 2-5 working days. Note: Stocks are updated online every hour on working days from 7 a.m. to 8 p.m., so there is a good chance that the products are available if they appear online.

Available

€44.95 1
TRW BRAKE-PADS SINTER - MCB 584 SV -
10044701

The item is in stock and will be delivered in 2-5 working days. Note: Stocks are updated online every hour on working days from 7 a.m. to 8 p.m., so there is a good chance that the products are available if they appear online.

Available

€44.95 1
TRW BRAKE-PADS SINTER - MCB 585 SH -
10044773

The item is in stock and will be delivered in 2-5 working days. Note: Stocks are updated online every hour on working days from 7 a.m. to 8 p.m., so there is a good chance that the products are available if they appear online.

Available

€44.95 1
TRW BRAKE-PADS SINTER - MCB 593 SV - LUCAS
10044703

The item is in stock and will be delivered in 2-5 working days. Note: Stocks are updated online every hour on working days from 7 a.m. to 8 p.m., so there is a good chance that the products are available if they appear online.

Available

€44.95 1
TRW BRAKE-PADS SINTER - MCB 595 SV - LUCAS
10044713

The item is in stock and will be delivered in 2-5 working days. Note: Stocks are updated online every hour on working days from 7 a.m. to 8 p.m., so there is a good chance that the products are available if they appear online.

Available

€44.95 1
TRW BRAKE-PADS SINTER - MCB 598 SV - LUCAS
10044704

The item is in stock and will be delivered in 2-5 working days. Note: Stocks are updated online every hour on working days from 7 a.m. to 8 p.m., so there is a good chance that the products are available if they appear online.

Available

€44.95 1
TRW BRAKE-PADS SINTER - MCB 599 SH -
10044823

The item is in stock and will be delivered in 2-5 working days. Note: Stocks are updated online every hour on working days from 7 a.m. to 8 p.m., so there is a good chance that the products are available if they appear online.

Available

€44.95 1
TRW BRAKE-PADS SINTER - MCB 602 SV - LUCAS
10044705

The item is in stock and will be delivered in 2-5 working days. Note: Stocks are updated online every hour on working days from 7 a.m. to 8 p.m., so there is a good chance that the products are available if they appear online.

Available

€44.95 1
TRW BRAKE-PADS SINTER - MCB 611 SV - LUCAS
10044706

The item is in stock and will be delivered in 2-5 working days. Note: Stocks are updated online every hour on working days from 7 a.m. to 8 p.m., so there is a good chance that the products are available if they appear online.

Available

€44.95 1
TRW BRAKE-PADS SINTER - MCB 622 SV - LUCAS
10044707

The item is in stock and will be delivered in 2-5 working days. Note: Stocks are updated online every hour on working days from 7 a.m. to 8 p.m., so there is a good chance that the products are available if they appear online.

Available

€44.95 1
TRW BRAKE-PADS SINTER - MCB 625 SI
10044164

The item is in stock and will be delivered in 2-5 working days. Note: Stocks are updated online every hour on working days from 7 a.m. to 8 p.m., so there is a good chance that the products are available if they appear online.

Available

€34.95 1
TRW BRAKE-PADS SINTER - MCB 634 SH - LUCAS
10044755

The item is in stock and will be delivered in 2-5 working days. Note: Stocks are updated online every hour on working days from 7 a.m. to 8 p.m., so there is a good chance that the products are available if they appear online.

Available

€44.95 1
TRW BRAKE-PADS SINTER - MCB 656 SV - LUCAS
10044708

The item is in stock and will be delivered in 2-5 working days. Note: Stocks are updated online every hour on working days from 7 a.m. to 8 p.m., so there is a good chance that the products are available if they appear online.

Available

€55.95 1
TRW BRAKE-PADS SINTER - MCB 658 SV - LUCAS
10044709

The item is in stock and will be delivered in 2-5 working days. Note: Stocks are updated online every hour on working days from 7 a.m. to 8 p.m., so there is a good chance that the products are available if they appear online.

Available

€59.95 1
TRW BRAKE-PADS SINTER - MCB 659 SV - LUCAS
10044710

The item is in stock and will be delivered in 2-5 working days. Note: Stocks are updated online every hour on working days from 7 a.m. to 8 p.m., so there is a good chance that the products are available if they appear online.

Available

€55.95 1
TRW BRAKE-PADS SINTER - MCB 662 SH - LUCAS
10044756

The item is in stock and will be delivered in 2-5 working days. Note: Stocks are updated online every hour on working days from 7 a.m. to 8 p.m., so there is a good chance that the products are available if they appear online.

Available

€44.95 1
TRW BRAKE-PADS SINTER - MCB 666 SV - LUCAS
10044762

The item is in stock and will be delivered in 2-5 working days. Note: Stocks are updated online every hour on working days from 7 a.m. to 8 p.m., so there is a good chance that the products are available if they appear online.

Available

€44.95 1
TRW BRAKE-PADS SINTER - MCB 669 SV
10044749

The item is in stock and will be delivered in 2-5 working days. Note: Stocks are updated online every hour on working days from 7 a.m. to 8 p.m., so there is a good chance that the products are available if they appear online.

Available

€44.95 1
TRW BRAKE-PADS SINTER - MCB 672 SH -
10044782

The item is in stock and will be delivered in 2-5 working days. Note: Stocks are updated online every hour on working days from 7 a.m. to 8 p.m., so there is a good chance that the products are available if they appear online.

Available

€44.95 1
TRW BRAKE-PADS SINTER - MCB 677 SV
10044241

The item is in stock and will be delivered in 2-5 working days. Note: Stocks are updated online every hour on working days from 7 a.m. to 8 p.m., so there is a good chance that the products are available if they appear online.

Available

€44.95 1
TRW BRAKE-PADS SINTER - MCB 680 SV - LUCAS
10044719

The item is in stock and will be delivered in 2-5 working days. Note: Stocks are updated online every hour on working days from 7 a.m. to 8 p.m., so there is a good chance that the products are available if they appear online.

Available

€44.95 1
TRW BRAKE-PADS SINTER - MCB 681 SV
10044722

The item is in stock and will be delivered in 2-5 working days. Note: Stocks are updated online every hour on working days from 7 a.m. to 8 p.m., so there is a good chance that the products are available if they appear online.

Available

€44.95 1
TRW BRAKE-PADS SINTER - MCB 682 SV
10044723

The item is in stock and will be delivered in 2-5 working days. Note: Stocks are updated online every hour on working days from 7 a.m. to 8 p.m., so there is a good chance that the products are available if they appear online.

Available

€44.95 1
TRW BRAKE-PADS SINTER - MCB 683 SV - LUCAS
10044712

The item is in stock and will be delivered in 2-5 working days. Note: Stocks are updated online every hour on working days from 7 a.m. to 8 p.m., so there is a good chance that the products are available if they appear online.

Available

€44.95 1
TRW BRAKE-PADS SINTER - MCB 690 SV - LUCAS
10044721

The item is in stock and will be delivered in 2-5 working days. Note: Stocks are updated online every hour on working days from 7 a.m. to 8 p.m., so there is a good chance that the products are available if they appear online.

Available

€44.95 1
TRW BRAKE-PADS SINTER - MCB 691 SH
10044746

The item is in stock and will be delivered in 2-5 working days. Note: Stocks are updated online every hour on working days from 7 a.m. to 8 p.m., so there is a good chance that the products are available if they appear online.

Available

€44.95 1
TRW BRAKE-PADS SINTER - MCB 699 SH
10044991

The item is in stock and will be delivered in 2-5 working days. Note: Stocks are updated online every hour on working days from 7 a.m. to 8 p.m., so there is a good chance that the products are available if they appear online.

Available

€44.95 1
TRW BRAKE-PADS SINTER - MCB 702 SH - LUCAS
10044758

The item is in stock and will be delivered in 2-5 working days. Note: Stocks are updated online every hour on working days from 7 a.m. to 8 p.m., so there is a good chance that the products are available if they appear online.

Available

€44.95 1
TRW BRAKE-PADS SINTER - MCB 703 SV - LUCAS
10044717

The item is in stock and will be delivered in 2-5 working days. Note: Stocks are updated online every hour on working days from 7 a.m. to 8 p.m., so there is a good chance that the products are available if they appear online.

Available

€44.95 1
TRW BRAKE-PADS SINTER - MCB 704 SV - LUCAS
10044720

The item is in stock and will be delivered in 2-5 working days. Note: Stocks are updated online every hour on working days from 7 a.m. to 8 p.m., so there is a good chance that the products are available if they appear online.

Available

€61.95 1
TRW BRAKE-PADS SINTER - MCB 705 SH - LUCAS
10044759

The item is in stock and will be delivered in 2-5 working days. Note: Stocks are updated online every hour on working days from 7 a.m. to 8 p.m., so there is a good chance that the products are available if they appear online.

Available

€61.95 1
TRW BRAKE-PADS SINTER - MCB 707 SH - LUCAS
10044760

The item is in stock and will be delivered in 2-5 working days. Note: Stocks are updated online every hour on working days from 7 a.m. to 8 p.m., so there is a good chance that the products are available if they appear online.

Available

€44.95 1
TRW BRAKE-PADS SINTER - MCB 721 SV - LUCAS
10044765

The item is in stock and will be delivered in 2-5 working days. Note: Stocks are updated online every hour on working days from 7 a.m. to 8 p.m., so there is a good chance that the products are available if they appear online.

Available

€59.95 1
TRW BRAKE-PADS SINTER - MCB 729 SH, LUCAS
10044761

The item is in stock and will be delivered in 2-5 working days. Note: Stocks are updated online every hour on working days from 7 a.m. to 8 p.m., so there is a good chance that the products are available if they appear online.

Available

€44.95 1
TRW BRAKE-PADS SINTER - MCB 731 SH
10044253

The item is in stock and will be delivered in 2-5 working days. Note: Stocks are updated online every hour on working days from 7 a.m. to 8 p.m., so there is a good chance that the products are available if they appear online.

Available

€44.95 1
TRW BRAKE-PADS SINTER - MCB 737 SV
10044989

The item is in stock and will be delivered in 2-5 working days. Note: Stocks are updated online every hour on working days from 7 a.m. to 8 p.m., so there is a good chance that the products are available if they appear online.

Available

€44.95 1
TRW BRAKE-PADS SINTER - MCB 742 SV
10044223

The item is in stock and will be delivered in 2-5 working days. Note: Stocks are updated online every hour on working days from 7 a.m. to 8 p.m., so there is a good chance that the products are available if they appear online.

Available

€59.95 1
TRW BRAKE-PADS SINTER - MCB 747 SV
10044998

The item is in stock and will be delivered in 2-5 working days. Note: Stocks are updated online every hour on working days from 7 a.m. to 8 p.m., so there is a good chance that the products are available if they appear online.

Available

€55.95 1
TRW BRAKE-PADS SINTER - MCB 748 SV
10044224

The item is in stock and will be delivered in 2-5 working days. Note: Stocks are updated online every hour on working days from 7 a.m. to 8 p.m., so there is a good chance that the products are available if they appear online.

Available

€44.95 1
TRW BRAKE-PADS SINTER - MCB 752 SV - LUCAS
10044763

The item is in stock and will be delivered in 2-5 working days. Note: Stocks are updated online every hour on working days from 7 a.m. to 8 p.m., so there is a good chance that the products are available if they appear online.

Available

€44.95 1
TRW BRAKE-PADS SINTER - MCB 753 SV -
10044768

The item is in stock and will be delivered in 2-5 working days. Note: Stocks are updated online every hour on working days from 7 a.m. to 8 p.m., so there is a good chance that the products are available if they appear online.

Available

€44.95 1
TRW BRAKE-PADS SINTER - MCB 754 SH -
10044769

The item is in stock and will be delivered in 2-5 working days. Note: Stocks are updated online every hour on working days from 7 a.m. to 8 p.m., so there is a good chance that the products are available if they appear online.

Available

€44.95 1
TRW BRAKE-PADS SINTER - MCB 755 SV - LUCAS
10044764

The item is in stock and will be delivered in 2-5 working days. Note: Stocks are updated online every hour on working days from 7 a.m. to 8 p.m., so there is a good chance that the products are available if they appear online.

Available

€44.95 1
TRW BRAKE-PADS SINTER - MCB 776 SH
10044778

The item is in stock and will be delivered in 2-5 working days. Note: Stocks are updated online every hour on working days from 7 a.m. to 8 p.m., so there is a good chance that the products are available if they appear online.

Available

€61.95 1
TRW BRAKE-PADS SINTER - MCB 776 SV
10044997

The item is in stock and will be delivered in 2-5 working days. Note: Stocks are updated online every hour on working days from 7 a.m. to 8 p.m., so there is a good chance that the products are available if they appear online.

Available

€61.95 1
TRW BRAKE-PADS SINTER - MCB 777 SV -
10044766

The item is in stock and will be delivered in 2-5 working days. Note: Stocks are updated online every hour on working days from 7 a.m. to 8 p.m., so there is a good chance that the products are available if they appear online.

Available

€44.95 1
TRW BRAKE-PADS SINTER - MCB 778 SH -
10044975

The item is in stock and will be delivered in 2-5 working days. Note: Stocks are updated online every hour on working days from 7 a.m. to 8 p.m., so there is a good chance that the products are available if they appear online.

Available

€44.95 1
TRW BRAKE-PADS SINTER - MCB 781 SH -
10044780

The item is in stock and will be delivered in 2-5 working days. Note: Stocks are updated online every hour on working days from 7 a.m. to 8 p.m., so there is a good chance that the products are available if they appear online.

Available

€44.95 1
TRW BRAKE-PADS SINTER - MCB 781 SV -
10044767

The item is in stock and will be delivered in 2-5 working days. Note: Stocks are updated online every hour on working days from 7 a.m. to 8 p.m., so there is a good chance that the products are available if they appear online.

Available

€44.95 1
TRW BRAKE-PADS SINTER - MCB 783 SH -
10044772

The item is in stock and will be delivered in 2-5 working days. Note: Stocks are updated online every hour on working days from 7 a.m. to 8 p.m., so there is a good chance that the products are available if they appear online.

Available

€44.95 1
TRW BRAKE-PADS SINTER - MCB 784 SH -
10044771

The item is in stock and will be delivered in 2-5 working days. Note: Stocks are updated online every hour on working days from 7 a.m. to 8 p.m., so there is a good chance that the products are available if they appear online.

Available

€44.95 1
TRW BRAKE-PADS SINTER - MCB 789 SV -
10044774

The item is in stock and will be delivered in 2-5 working days. Note: Stocks are updated online every hour on working days from 7 a.m. to 8 p.m., so there is a good chance that the products are available if they appear online.

Available

€61.95 1
TRW BRAKE-PADS SINTER - MCB 792 SV
10044226

The item is in stock and will be delivered in 2-5 working days. Note: Stocks are updated online every hour on working days from 7 a.m. to 8 p.m., so there is a good chance that the products are available if they appear online.

Available

€50.95 1
TRW BRAKE-PADS SINTER - MCB 795 SV -
10044775

The item is in stock and will be delivered in 2-5 working days. Note: Stocks are updated online every hour on working days from 7 a.m. to 8 p.m., so there is a good chance that the products are available if they appear online.

Available

€66.95 1
TRW BRAKE-PADS SINTER - MCB 799 SH -
10044779

The item is in stock and will be delivered in 2-5 working days. Note: Stocks are updated online every hour on working days from 7 a.m. to 8 p.m., so there is a good chance that the products are available if they appear online.

Available

€44.95 1
TRW BRAKE-PADS SINTER - MCB 813 SV
10044897

The item is in stock and will be delivered in 2-5 working days. Note: Stocks are updated online every hour on working days from 7 a.m. to 8 p.m., so there is a good chance that the products are available if they appear online.

Available

€44.95 1
TRW BRAKE-PADS SINTER - MCB 814 SH
10044898

The item is in stock and will be delivered in 2-5 working days. Note: Stocks are updated online every hour on working days from 7 a.m. to 8 p.m., so there is a good chance that the products are available if they appear online.

Available

€44.95 1
TRW BRAKE-PADS SINTER - MCB 816 SV
10060136

The item is in stock and will be delivered in 2-5 working days. Note: Stocks are updated online every hour on working days from 7 a.m. to 8 p.m., so there is a good chance that the products are available if they appear online.

Available

€44.95 1
TRW BRAKE-PADS SINTER - MCB 817 SH
10044977

The item is in stock and will be delivered in 2-5 working days. Note: Stocks are updated online every hour on working days from 7 a.m. to 8 p.m., so there is a good chance that the products are available if they appear online.

Available

€44.95 1
TRW BRAKE-PADS SINTER - MCB 828 SV
10044976

The item is in stock and will be delivered in 2-5 working days. Note: Stocks are updated online every hour on working days from 7 a.m. to 8 p.m., so there is a good chance that the products are available if they appear online.

Available

€59.95 1
TRW BRAKE-PADS SINTER - MCB 829 SV -
10044781

The item is in stock and will be delivered in 2-5 working days. Note: Stocks are updated online every hour on working days from 7 a.m. to 8 p.m., so there is a good chance that the products are available if they appear online.

Available

€61.95 1
TRW BRAKE-PADS SINTER - MCB 841 SH
10044252

The item is in stock and will be delivered in 2-5 working days. Note: Stocks are updated online every hour on working days from 7 a.m. to 8 p.m., so there is a good chance that the products are available if they appear online.

Available

€44.95 1
TRW BRAKE-PADS SINTER - MCB 843 SH
10044248

The item is in stock and will be delivered in 2-5 working days. Note: Stocks are updated online every hour on working days from 7 a.m. to 8 p.m., so there is a good chance that the products are available if they appear online.

Available

€44.95 1
TRW BRAKE-PADS SINTER - MCB 858 SV
10044250

The item is in stock and will be delivered in 2-5 working days. Note: Stocks are updated online every hour on working days from 7 a.m. to 8 p.m., so there is a good chance that the products are available if they appear online.

Available

€50.95 1
TRW BRAKE-PADS SINTER - MCB 885 SV
10044747

The item is in stock and will be delivered in 2-5 working days. Note: Stocks are updated online every hour on working days from 7 a.m. to 8 p.m., so there is a good chance that the products are available if they appear online.

Available

€44.95 1
TRW BRAKE-PADS SINTER - MCB 894 SH
10060137

The item is in stock and will be delivered in 2-5 working days. Note: Stocks are updated online every hour on working days from 7 a.m. to 8 p.m., so there is a good chance that the products are available if they appear online.

Available

€44.95 1
TRW BRAKE-PADS SINTER - MCB 901 SV -
10044784

The item is in stock and will be delivered in 2-5 working days. Note: Stocks are updated online every hour on working days from 7 a.m. to 8 p.m., so there is a good chance that the products are available if they appear online.

Available

€50.95 1
TRW BRAKEPADS SINTER - MCB 706 SRM
10044776

The item is in stock and will be delivered in 2-5 working days. Note: Stocks are updated online every hour on working days from 7 a.m. to 8 p.m., so there is a good chance that the products are available if they appear online.

Available

€50.95 1
TRW BREMSBELAEGE SINTER - MCB 724 SI
10045189

The item is in stock and will be delivered in 2-5 working days. Note: Stocks are updated online every hour on working days from 7 a.m. to 8 p.m., so there is a good chance that the products are available if they appear online.

Available

€35.95 1
TRW MCB 736 SV - SINTERED BRAKE PADS
10044990

The item is in stock and will be delivered in 2-5 working days. Note: Stocks are updated online every hour on working days from 7 a.m. to 8 p.m., so there is a good chance that the products are available if they appear online.

Available

€46.95 1
TRW MCB 893 SV - SINTERED BRAKE PADS
10044629

The item is in stock and will be delivered in 2-5 working days. Note: Stocks are updated online every hour on working days from 7 a.m. to 8 p.m., so there is a good chance that the products are available if they appear online.

Available

€44.95 1
TRW SINTER BRAKE PADS - MCB 870 SH
10044940

The item is in stock and will be delivered in 2-5 working days. Note: Stocks are updated online every hour on working days from 7 a.m. to 8 p.m., so there is a good chance that the products are available if they appear online.

Available

€44.95 1
TRW SINTERED BRAKE PADS - MCB 648 SH
10044726

The item is in stock and will be delivered in 2-5 working days. Note: Stocks are updated online every hour on working days from 7 a.m. to 8 p.m., so there is a good chance that the products are available if they appear online.

Available

€44.95 1
TRW SINTERED BRAKE PADS - MCB 681 SH
10044895

The item is in stock and will be delivered in 2-5 working days. Note: Stocks are updated online every hour on working days from 7 a.m. to 8 p.m., so there is a good chance that the products are available if they appear online.

Available

€44.95 1
TRW SINTERED BRAKE PADS - MCB 700 SH - LUCAS
10044748

The item is in stock and will be delivered in 2-5 working days. Note: Stocks are updated online every hour on working days from 7 a.m. to 8 p.m., so there is a good chance that the products are available if they appear online.

Available

€44.95 1
TRW SINTERED BRAKE PADS - MCB 785 SV
10044725

The item is in stock and will be delivered in 2-5 working days. Note: Stocks are updated online every hour on working days from 7 a.m. to 8 p.m., so there is a good chance that the products are available if they appear online.

Available

€44.95 1
TRW SINTERED BRAKE PADS - MCB 819 SV
10044254

The item is in stock and will be delivered in 2-5 working days. Note: Stocks are updated online every hour on working days from 7 a.m. to 8 p.m., so there is a good chance that the products are available if they appear online.

Available

€44.95 1
TRW SINTERED BRAKE PADS - MCB 888 SV
10044727

The item is in stock and will be delivered in 2-5 working days. Note: Stocks are updated online every hour on working days from 7 a.m. to 8 p.m., so there is a good chance that the products are available if they appear online.

Available

€44.95 1
Issue 23-2019
In its 23-2019 issue, "Motorrad" magazine tested the Lucas Sintered Brake Pad on the Harley Davidson Heritage Classic 114 and awarded it a Practical Recommendation. The following features were given special mention:

- Improves braking appreciably after the bedding-in period
- Harder, more constant pressure point

Issue 12-2018
In its 12-2018 issue, "Tourenfahrer" magazine tested various brake pads on the Suzuki GSX-S750. Lucas sintered brake pads (and one rival brand) were awarded a TOURENFAHRER RECOMMENDATION. The following features were given special mention:

- Very predictable braking performance
- Good brake control
- Consistent pressure point
- Top performance, low price
Issue 5-2017
In its 5-2017 issue, "Motorrad News" magazine tested eight brake pads on the Kawasaki Z650. Lucas Sintered Metal Brake Pads (together with one competitor) was awarded a "MOTORRAD NEWS RECOMMENDATION". The following features were given special mention:

- Very good controllability of braking force, very good response
- Moderate hand force
- Minimal fade
- Very short braking distance
- Very long life
- Good value for money