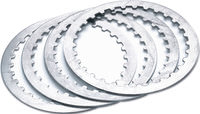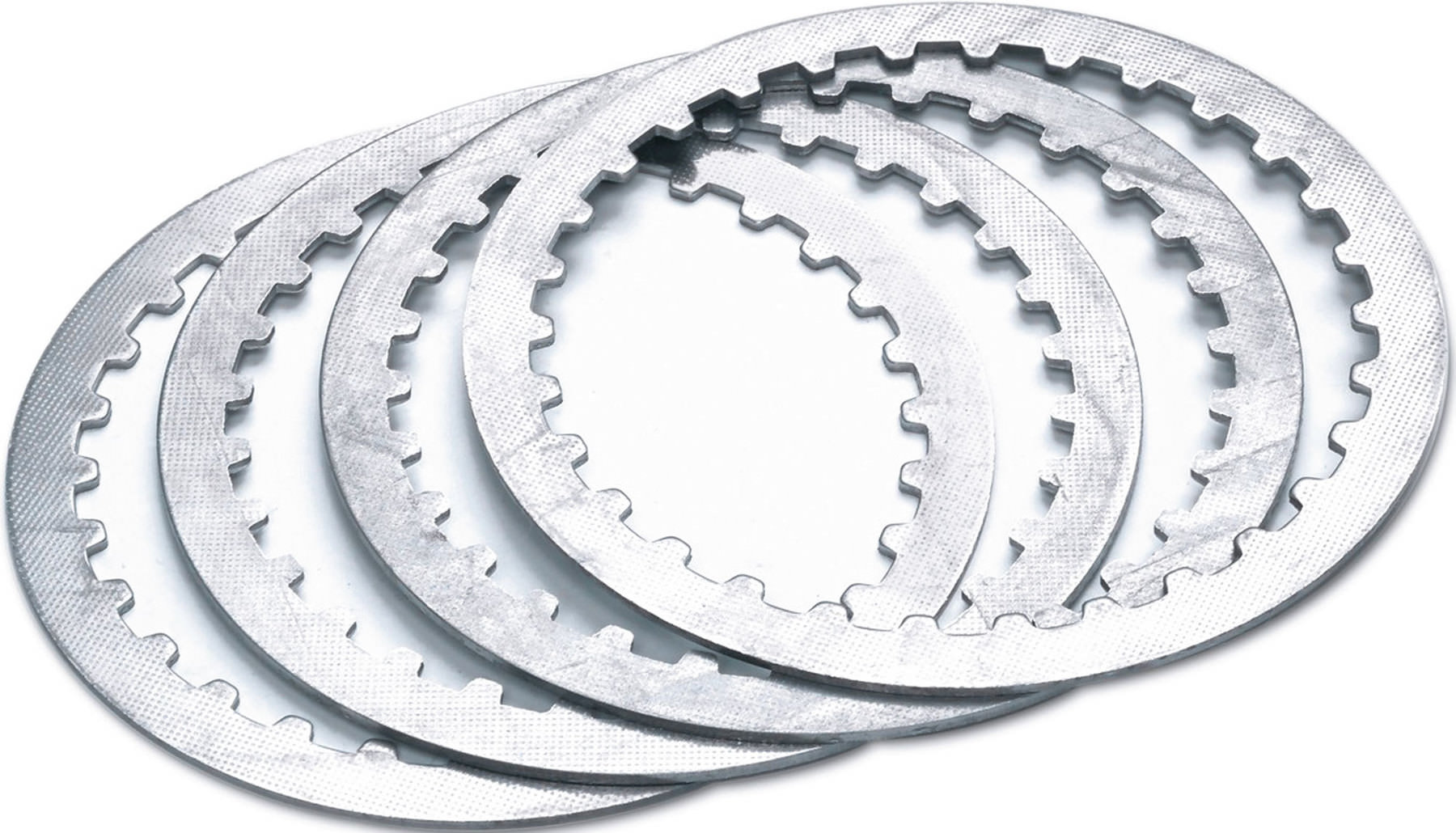 TRW STEEL INTERMED.PLATES
MES 503-9
The product will be ordered from the manufacturer for you. Depending on availability, longer delivery times are also possible. We'll let you know if that's the case. You can of course cancel your delivery at any time free of charge.
Available in 7-21 days
Free delivery on orders over €199.00
2 year return policy
Fast delivery
TRW STEEL INTERMED.PLATES
MES 503-9
TRW Steel Intermediate Clutch Plates

Intermediate plates are made from corrosion-resistant steel
They have the same thickness and dimensions as the OEM plates
When you change your clutch discs, we recommend that you check the colour and condition of your old intermediate plates and preferably replace them.
Good to know:
The serial number tells you how many parts come with the product. The number after the slash indicates this: Example: steel discs MES 123-7 means that 7 pieces are included.
Manufacturer details: TRW

Every second counts when you brake!

TRW Lucas has been manufacturing premium-quality motorbike spare parts since 1976 (ISO 9001, ISO/TS 16949) and is the German market leader for brake discs, brake pads and steel-braided lines. Every time that product tests have been carried out by trade publications over the past 30 years, they have confirmed the excellent quality of these products. They have won test after test. Every second counts when you brake! Don't settle for anything less than quality products from the market leader.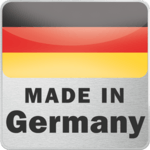 QUALITY MADE IN GERMANY!

By purchasing this item you have chosen a premium-quality product with superior German workmanship. This internationally acknowledged mark of quality means that this product is the result of efficiently coordinated development and production processes, technological expertise, continuous quality controls.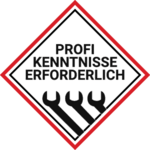 Professional technical expertise is essential to fit this article. We therefore urge you to have it installed by a motorcycle workshop!
Product
Art. No.
Availability
Price
Actions
MES 303-7
10043883

The item is in stock and will be delivered in 2-5 working days. Note: Stocks are updated online every hour on working days from 7 a.m. to 8 p.m., so there is a good chance that the products are available if they appear online.

Available

€53.95 1
TRW STEEL INTERMED.PLATES - MES 301-6
10043857

The item is in stock and will be delivered in 2-5 working days. Note: Stocks are updated online every hour on working days from 7 a.m. to 8 p.m., so there is a good chance that the products are available if they appear online.

Available

€46.95 1
TRW STEEL INTERMED.PLATES - MES 303-6
10043853

The item is in stock and will be delivered in 2-5 working days. Note: Stocks are updated online every hour on working days from 7 a.m. to 8 p.m., so there is a good chance that the products are available if they appear online.

Available

€47.95 1
TRW STEEL INTERMED.PLATES - MES 304-7
10043852

The item is in stock and will be delivered in 2-5 working days. Note: Stocks are updated online every hour on working days from 7 a.m. to 8 p.m., so there is a good chance that the products are available if they appear online.

Available

€53.95 1
TRW STEEL INTERMED.PLATES - MES 305-8
10043855

The item is in stock and will be delivered in 2-5 working days. Note: Stocks are updated online every hour on working days from 7 a.m. to 8 p.m., so there is a good chance that the products are available if they appear online.

Available

€60.95 1
TRW STEEL INTERMED.PLATES - MES 310-9
10043854

The item is in stock and will be delivered in 2-5 working days. Note: Stocks are updated online every hour on working days from 7 a.m. to 8 p.m., so there is a good chance that the products are available if they appear online.

Available

€69.95 1
TRW STEEL INTERMED.PLATES - MES 313-3
10043882

The item is in stock and will be delivered in 2-5 working days. Note: Stocks are updated online every hour on working days from 7 a.m. to 8 p.m., so there is a good chance that the products are available if they appear online.

Available

€25.95 1
TRW STEEL INTERMED.PLATES - MES 315-7
10043870

The item is in stock and will be delivered in 2-5 working days. Note: Stocks are updated online every hour on working days from 7 a.m. to 8 p.m., so there is a good chance that the products are available if they appear online.

Available

€53.95 1
TRW STEEL INTERMED.PLATES - MES 315-8
10043862

The item is in stock and will be delivered in 2-5 working days. Note: Stocks are updated online every hour on working days from 7 a.m. to 8 p.m., so there is a good chance that the products are available if they appear online.

Available

€60.95 1
TRW STEEL INTERMED.PLATES - MES 318-7
10043861

The item is in stock and will be delivered in 2-5 working days. Note: Stocks are updated online every hour on working days from 7 a.m. to 8 p.m., so there is a good chance that the products are available if they appear online.

Available

€53.95 1
TRW STEEL INTERMED.PLATES - MES 319-7
10043863

The item is in stock and will be delivered in 2-5 working days. Note: Stocks are updated online every hour on working days from 7 a.m. to 8 p.m., so there is a good chance that the products are available if they appear online.

Available

€53.95 1
TRW STEEL INTERMED.PLATES - MES 319-8
10043871

The item is in stock and will be delivered in 2-5 working days. Note: Stocks are updated online every hour on working days from 7 a.m. to 8 p.m., so there is a good chance that the products are available if they appear online.

Available

€60.95 1
TRW STEEL INTERMED.PLATES - MES 320-8
10043876

The item is in stock and will be delivered in 2-5 working days. Note: Stocks are updated online every hour on working days from 7 a.m. to 8 p.m., so there is a good chance that the products are available if they appear online.

Available

€60.95 1
TRW STEEL INTERMED.PLATES - MES 322-8
10043877

The product will be ordered from the manufacturer for you. Depending on availability, longer delivery times are also possible. We'll let you know if that's the case. You can of course cancel your delivery at any time free of charge.

Available in 7-21 days

€61.95 1
TRW STEEL INTERMED.PLATES - MES 326-6
10043850

The item is in stock and will be delivered in 2-5 working days. Note: Stocks are updated online every hour on working days from 7 a.m. to 8 p.m., so there is a good chance that the products are available if they appear online.

Available

€46.95 1
TRW STEEL INTERMED.PLATES - MES 327-8
10043879

This product is available at week 35.
Current calendar week: 27

Available as of calendar week 35

€61.95 1
TRW STEEL INTERMED.PLATES - MES 328-6
10015978

The product will be ordered from the manufacturer for you. Depending on availability, longer delivery times are also possible. We'll let you know if that's the case. You can of course cancel your delivery at any time free of charge.

Available in 7-21 days

€46.95 1
TRW STEEL INTERMED.PLATES - MES 328-8
10043872

The item is in stock and will be delivered in 2-5 working days. Note: Stocks are updated online every hour on working days from 7 a.m. to 8 p.m., so there is a good chance that the products are available if they appear online.

Available

€58.95 1
TRW STEEL INTERMED.PLATES - MES 330-7
10043866

The item is in stock and will be delivered in 2-5 working days. Note: Stocks are updated online every hour on working days from 7 a.m. to 8 p.m., so there is a good chance that the products are available if they appear online.

Available

€53.95 1
TRW STEEL INTERMED.PLATES - MES 331-4
10015863

The item is in stock and will be delivered in 2-5 working days. Note: Stocks are updated online every hour on working days from 7 a.m. to 8 p.m., so there is a good chance that the products are available if they appear online.

Available

€31.95 1
TRW STEEL INTERMED.PLATES - MES 334-6
10043874

The item is in stock and will be delivered in 2-5 working days. Note: Stocks are updated online every hour on working days from 7 a.m. to 8 p.m., so there is a good chance that the products are available if they appear online.

Available

€47.95 1
TRW STEEL INTERMED.PLATES - MES 335-7
10015866

The item is in stock and will be delivered in 2-5 working days. Note: Stocks are updated online every hour on working days from 7 a.m. to 8 p.m., so there is a good chance that the products are available if they appear online.

Available

€51.95 1
TRW STEEL INTERMED.PLATES - MES 335-9
10043880

The product will be ordered from the manufacturer for you. Depending on availability, longer delivery times are also possible. We'll let you know if that's the case. You can of course cancel your delivery at any time free of charge.

Available in 7-21 days

€69.95 1
TRW STEEL INTERMED.PLATES - MES 336-7
10043869

The item is in stock and will be delivered in 2-5 working days. Note: Stocks are updated online every hour on working days from 7 a.m. to 8 p.m., so there is a good chance that the products are available if they appear online.

Available

€53.95 1
TRW STEEL INTERMED.PLATES - MES 337-6
10043856

The item is in stock and will be delivered in 2-5 working days. Note: Stocks are updated online every hour on working days from 7 a.m. to 8 p.m., so there is a good chance that the products are available if they appear online.

Available

€46.95 1
TRW STEEL INTERMED.PLATES - MES 341-9
10043875

The product will be ordered from the manufacturer for you. Depending on availability, longer delivery times are also possible. We'll let you know if that's the case. You can of course cancel your delivery at any time free of charge.

Available in 7-21 days

€69.95 1
TRW STEEL INTERMED.PLATES - MES 342-10
10043864

The item is in stock and will be delivered in 2-5 working days. Note: Stocks are updated online every hour on working days from 7 a.m. to 8 p.m., so there is a good chance that the products are available if they appear online.

Available

€76.95 1
TRW STEEL INTERMED.PLATES - MES 343-6
10043868

The item is in stock and will be delivered in 2-5 working days. Note: Stocks are updated online every hour on working days from 7 a.m. to 8 p.m., so there is a good chance that the products are available if they appear online.

Available

€45.95 1
TRW STEEL INTERMED.PLATES - MES 343-8
10043851

The item is in stock and will be delivered in 2-5 working days. Note: Stocks are updated online every hour on working days from 7 a.m. to 8 p.m., so there is a good chance that the products are available if they appear online.

Available

€62.95 1
TRW STEEL INTERMED.PLATES - MES 344-7
10043858

The item is in stock and will be delivered in 2-5 working days. Note: Stocks are updated online every hour on working days from 7 a.m. to 8 p.m., so there is a good chance that the products are available if they appear online.

Available

€53.95 1
TRW STEEL INTERMED.PLATES - MES 344-9
10043860

The item is in stock and will be delivered in 2-5 working days. Note: Stocks are updated online every hour on working days from 7 a.m. to 8 p.m., so there is a good chance that the products are available if they appear online.

Available

€68.95 1
TRW STEEL INTERMED.PLATES - MES 355-7
10015867

The item is in stock and will be delivered in 2-5 working days. Note: Stocks are updated online every hour on working days from 7 a.m. to 8 p.m., so there is a good chance that the products are available if they appear online.

Available

€51.95 1
TRW STEEL INTERMED.PLATES - MES 366-8
10015877

The item is in stock and will be delivered in 2-5 working days. Note: Stocks are updated online every hour on working days from 7 a.m. to 8 p.m., so there is a good chance that the products are available if they appear online.

Available

€58.95 1
TRW STEEL INTERMED.PLATES - MES 370-9
10016198

The item is in stock and will be delivered in 2-5 working days. Note: Stocks are updated online every hour on working days from 7 a.m. to 8 p.m., so there is a good chance that the products are available if they appear online.

Available

€69.95 1
TRW STEEL INTERMED.PLATES - MES 371-4
10015388

The item is in stock and will be delivered in 2-5 working days. Note: Stocks are updated online every hour on working days from 7 a.m. to 8 p.m., so there is a good chance that the products are available if they appear online.

Available

€30.95 1
TRW STEEL INTERMED.PLATES - MES 374-9
10015860

The item is in stock and will be delivered in 2-5 working days. Note: Stocks are updated online every hour on working days from 7 a.m. to 8 p.m., so there is a good chance that the products are available if they appear online.

Available

€68.95 1
TRW STEEL INTERMED.PLATES - MES 375-7
10015868

The item is in stock and will be delivered in 2-5 working days. Note: Stocks are updated online every hour on working days from 7 a.m. to 8 p.m., so there is a good chance that the products are available if they appear online.

Available

€51.95 1
TRW STEEL INTERMED.PLATES - MES 379-4
10043881

The item is in stock and will be delivered in 2-5 working days. Note: Stocks are updated online every hour on working days from 7 a.m. to 8 p.m., so there is a good chance that the products are available if they appear online.

Available

€31.95 1
TRW STEEL INTERMED.PLATES - MES 383-7
10015869

The item is in stock and will be delivered in 2-5 working days. Note: Stocks are updated online every hour on working days from 7 a.m. to 8 p.m., so there is a good chance that the products are available if they appear online.

Available

€58.95 1
TRW STEEL INTERMED.PLATES - MES 384-4
10015865

The item is in stock and will be delivered in 2-5 working days. Note: Stocks are updated online every hour on working days from 7 a.m. to 8 p.m., so there is a good chance that the products are available if they appear online.

Available

€31.95 1
TRW STEEL INTERMED.PLATES - MES 388-6
10015876

The item is in stock and will be delivered in 2-5 working days. Note: Stocks are updated online every hour on working days from 7 a.m. to 8 p.m., so there is a good chance that the products are available if they appear online.

Available

€47.95 1
TRW STEEL INTERMED.PLATES - MES 390-8
10015873

The product will be ordered from the manufacturer for you. Depending on availability, longer delivery times are also possible. We'll let you know if that's the case. You can of course cancel your delivery at any time free of charge.

Available in 7-21 days

€60.95 1
TRW STEEL INTERMED.PLATES - MES 390-8
10016196

The item is in stock and will be delivered in 2-5 working days. Note: Stocks are updated online every hour on working days from 7 a.m. to 8 p.m., so there is a good chance that the products are available if they appear online.

Available

€60.95 1
TRW STEEL INTERMED.PLATES - MES 398-6
10015875

The product will be ordered from the manufacturer for you. Depending on availability, longer delivery times are also possible. We'll let you know if that's the case. You can of course cancel your delivery at any time free of charge.

Available in 7-21 days

€48.94 1
TRW STEEL INTERMED.PLATES - MES 403-8
10043878

The item is in stock and will be delivered in 2-5 working days. Note: Stocks are updated online every hour on working days from 7 a.m. to 8 p.m., so there is a good chance that the products are available if they appear online.

Available

€58.95 1
TRW STEEL INTERMED.PLATES - MES 404-6
10043865

The item is in stock and will be delivered in 2-5 working days. Note: Stocks are updated online every hour on working days from 7 a.m. to 8 p.m., so there is a good chance that the products are available if they appear online.

Available

€45.95 1
TRW STEEL INTERMED.PLATES - MES 410-9
10043867

The item is in stock and will be delivered in 2-5 working days. Note: Stocks are updated online every hour on working days from 7 a.m. to 8 p.m., so there is a good chance that the products are available if they appear online.

Available

€67.95 1
TRW STEEL INTERMED.PLATES - MES 413-9
10043873

The item is in stock and will be delivered in 2-5 working days. Note: Stocks are updated online every hour on working days from 7 a.m. to 8 p.m., so there is a good chance that the products are available if they appear online.

Available

€65.95 1
TRW STEEL INTERMED.PLATES - MES 414-9
10043859

The item is in stock and will be delivered in 2-5 working days. Note: Stocks are updated online every hour on working days from 7 a.m. to 8 p.m., so there is a good chance that the products are available if they appear online.

Available

€69.95 1
TRW STEEL INTERMED.PLATES - MES 425-9
10015872

The item is in stock and will be delivered in 2-5 working days. Note: Stocks are updated online every hour on working days from 7 a.m. to 8 p.m., so there is a good chance that the products are available if they appear online.

Available

€70.95 1
TRW STEEL INTERMED.PLATES - MES 431-9
10015874

The product will be ordered from the manufacturer for you. Depending on availability, longer delivery times are also possible. We'll let you know if that's the case. You can of course cancel your delivery at any time free of charge.

Available in 7-21 days

€70.95 1
TRW STEEL INTERMED.PLATES - MES 436-3
10015864

The product will be ordered from the manufacturer for you. Depending on availability, longer delivery times are also possible. We'll let you know if that's the case. You can of course cancel your delivery at any time free of charge.

Available in 7-21 days

€24.95 1
TRW STEEL INTERMED.PLATES - MES 438-6
10015871

The item is in stock and will be delivered in 2-5 working days. Note: Stocks are updated online every hour on working days from 7 a.m. to 8 p.m., so there is a good chance that the products are available if they appear online.

Available

€46.95 1
TRW STEEL INTERMED.PLATES - MES 450-8
10015177

The item is in stock and will be delivered in 2-5 working days. Note: Stocks are updated online every hour on working days from 7 a.m. to 8 p.m., so there is a good chance that the products are available if they appear online.

Available

€60.95 1
TRW STEEL INTERMED.PLATES - MES 455-9
10015975

The item is in stock and will be delivered in 2-5 working days. Note: Stocks are updated online every hour on working days from 7 a.m. to 8 p.m., so there is a good chance that the products are available if they appear online.

Available

€76.95 1
TRW STEEL INTERMED.PLATES - MES 470-7
10015386

The item is in stock and will be delivered in 2-5 working days. Note: Stocks are updated online every hour on working days from 7 a.m. to 8 p.m., so there is a good chance that the products are available if they appear online.

Available

€54.95 1
TRW STEEL INTERMED.PLATES - MES 500-6
10015861

The item is in stock and will be delivered in 2-5 working days. Note: Stocks are updated online every hour on working days from 7 a.m. to 8 p.m., so there is a good chance that the products are available if they appear online.

Available

€46.95 1
TRW STEEL INTERMED.PLATES - MES 501-8
10015862

The item is in stock and will be delivered in 2-5 working days. Note: Stocks are updated online every hour on working days from 7 a.m. to 8 p.m., so there is a good chance that the products are available if they appear online.

Available

€58.95 1
TRW STEEL INTERMED.PLATES - MES 503-9
10015387

The product will be ordered from the manufacturer for you. Depending on availability, longer delivery times are also possible. We'll let you know if that's the case. You can of course cancel your delivery at any time free of charge.

Available in 7-21 days

€76.95 1
TRW STEEL INTERMED.PLATES - MES 550-10
10158800

The product will be ordered from the manufacturer for you. Depending on availability, longer delivery times are also possible. We'll let you know if that's the case. You can of course cancel your delivery at any time free of charge.

Available in 7-21 days

€76.95 1
TRW STEEL INTERMED.PLATES - MES 560-7
10015175

The product will be ordered from the manufacturer for you. Depending on availability, longer delivery times are also possible. We'll let you know if that's the case. You can of course cancel your delivery at any time free of charge.

Available in 7-21 days

€68.95 1
TRW STEEL INTERMED.PLATES - MES 575-7
10015174

The product will be ordered from the manufacturer for you. Depending on availability, longer delivery times are also possible. We'll let you know if that's the case. You can of course cancel your delivery at any time free of charge.

Available in 7-21 days

€58.95 1
TRW STEEL INTERMED.PLATES - MES 600-6
10015870

The product will be ordered from the manufacturer for you. Depending on availability, longer delivery times are also possible. We'll let you know if that's the case. You can of course cancel your delivery at any time free of charge.

Available in 7-21 days

€47.95 1