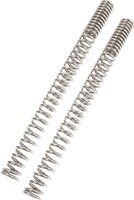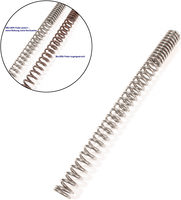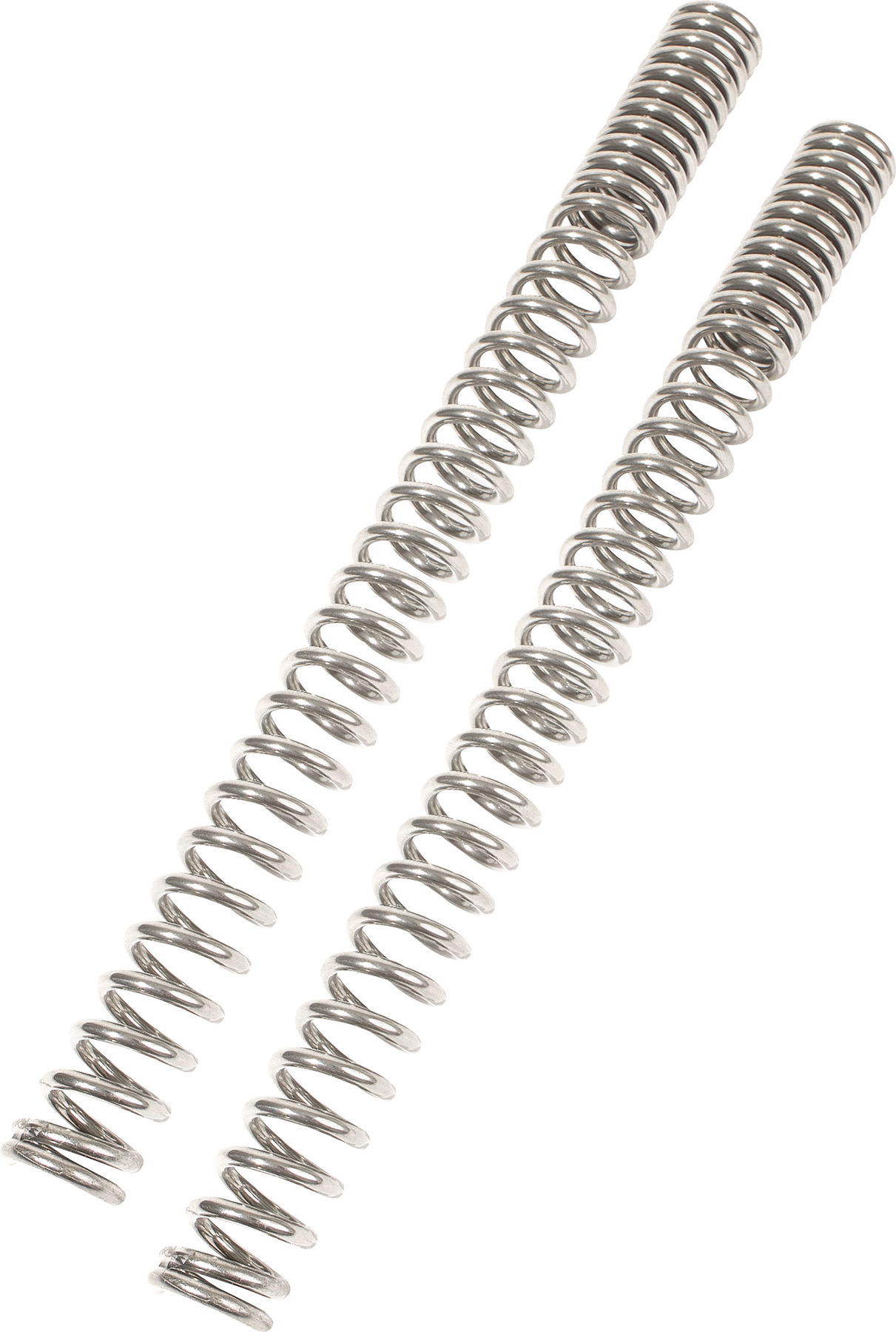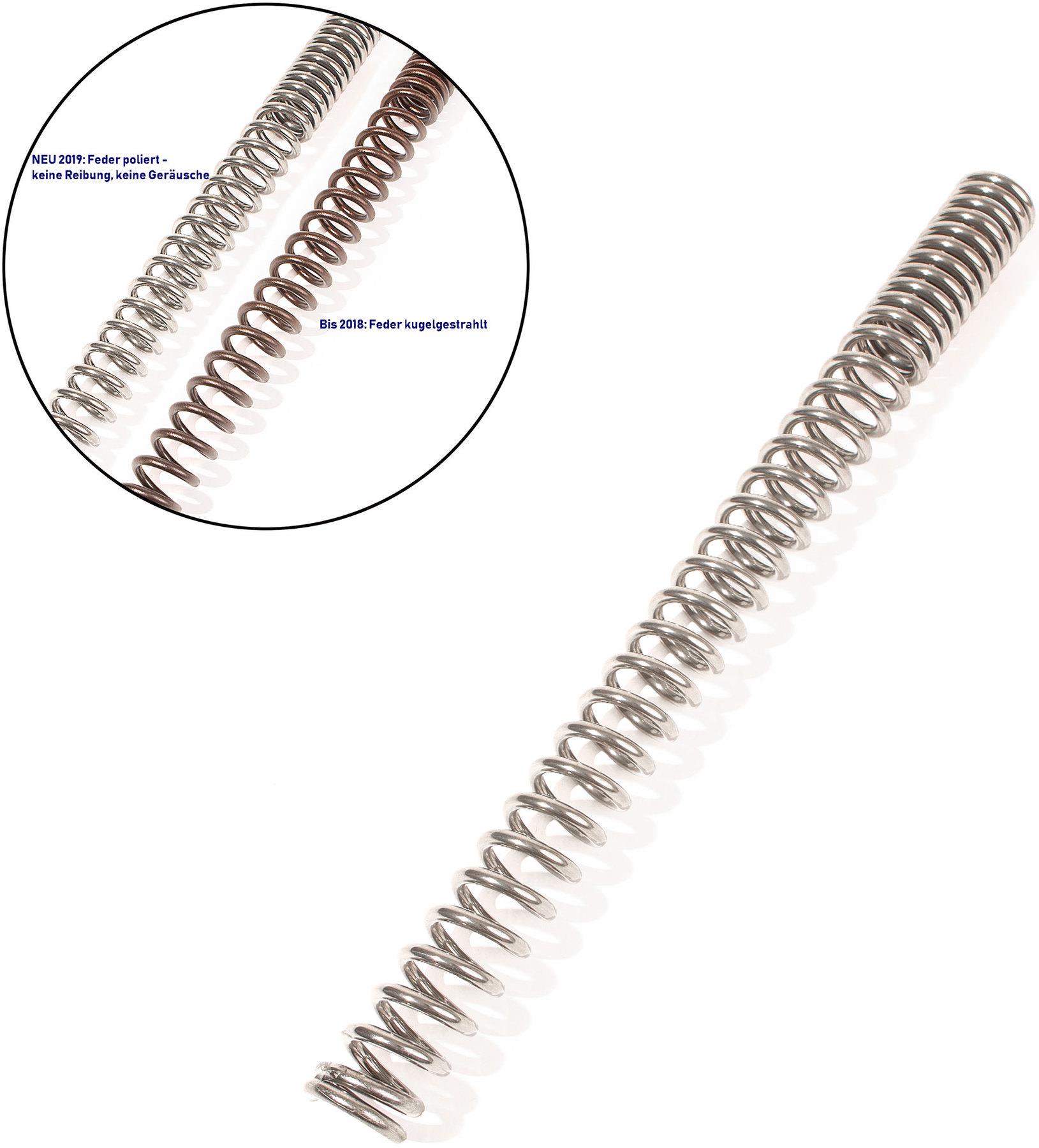 FORK SPRING SET WIRTH
DIFFERENT MODELS
The item is in stock and will be delivered in 2-4 working days. Note: Stocks are updated online every hour on working days from 7 a.m. to 8 p.m., so there is a good chance that the products are available if they appear online.
Available
Free delivery on orders over €199.00
2 year return policy
Purchase on invoice
Fast Delivery
Go to currency converter
Please select the desired exchange rate* and enter an amount.
* The source of the exchange rate is the European Central Bank. (As at 28.05.2020). The exchange rate is for information purposes only; it does not provide binding prices for an exchange. In practice, for individual exchanges, the prices for buying and selling currencies can deviate to a greater or lesser extent from these rates – depending on the country, financial institution or bureau de change and also the method of payment. The conversion is given as an indication only.
Wirth fork spring set
with ABE
There's no disputing the quality and functionality of motorcycle fork springs from Wirth. They've always been top-class. And they still are! Especially the current, polished version. Friction in the telescopic fork legs is virtually zero, so there's also no noise at all, even when you push them to the limit.
When you fit progressive springs from Wirth, your telescopic forks will at last be how you always wanted them to be: The fork is very responsive and becomes stiffer as the load exerted increases, It no longer dives when you brake, and gives you a perfectly smooth ride. Small bumps are smoothed out, and the fork handles hard impacts with ease.

Wirth fork springs are made of polished, surface-densified special steel. They're available for a wide range of motorcycles and tailor-made for each model.
Better road contact and more comfortable response
No more bottoming out, and less brake dive
So you can forget about annoying rodeo rides like you used to get with your old, linear fork springs.
And you no longer need any air assistance
Easy DIY installation
With type approval for Germany
Manufacturer details: Wirth Federn

It was the Honda CX 500 and its overly soft fork that led to the business being established back in 1980. WIRTH FEDERN was the first company in Germany to supply progressive fork springs and even today is the manufacturer with the most experience. WIRTH now supplies fork springs for virtually any bike. For new models, the development process is so rapid that the progressively stiffer springs can be ready for delivery before the motorcycle is officially launched in Germany. It goes without saying that they all undergo TÜV safety testing. These springs offer quality and value for money. A real improvement for the motorcycle chassis: by bikers for bikers!

German type approval ("ABE)" allows the relevant accessory to be used on the vehicle models listed in the test report. Here it is the type abbreviation and not the maker's designation that is important for identifying the vehicle. The test report must be carried when riding in case it needs to be presented at a road-side check or vehicle safety inspection.
Accessories with type approval do not have to be registered in the vehicle documents! Those who do not want to carry the test report with them all the time can (for example) arrange to have the product registered by the Technical Inspection Association (subject to a charge).
If the accessory is to be used on a vehicle that is not listed in the type approval, an individual component approval is required. Although ABE type approval confirms the proper installation and safety of the product, it is the inspector who has to decide according to his technical expertise whether it is suitable for use on the vehicle.

An electric scooter with "ABE" approval has a type approval for Germany stating that the relevant vehicle satisfies all the relevant requirements of the eKFV (Small Electric Vehicle Ordinance in Germany) for the approval. In addition, insurance of the electric scooter is compulsory and use on pavements is forbidden. It can only be ridden on cycle paths and on the road (if a cycle path is not available). The minimum age for riding an electric scooter is 14 years. Although a driving license and helmet are not mandatory, they are highly recommended. An electric scooter must always be ridden solo.

QUALITY MADE IN GERMANY!

By purchasing this item you have chosen a premium-quality product with superior German workmanship. This internationally acknowledged mark of quality means that this product is the result of efficiently coordinated development and production processes, technological expertise, continuous quality controls.
Test certificates (TÜV, ABE, material)
Instructions/Guides
Product
Order no.
Availability
Price
Actions
FORK SPRING SET WIRTH - BMW F 650 GS DAKAR
10045992

The product will be ordered from the manufacturer for you. Depending on availability, longer delivery times are also possible. We'll let you know if that's the case. You can of course cancel your delivery at any time free of charge.

Available in 7-21 days

€119.99 1
FORK SPRING SET WIRTH - BMW G 650 X /HP2
10046138

The item is in stock and will be delivered in 2-4 working days. Note: Stocks are updated online every hour on working days from 7 a.m. to 8 p.m., so there is a good chance that the products are available if they appear online.

Available

€119.99 1
FORK SPRING SET WIRTH - CBR 900 RR (SC44)
10045935

The product will be ordered from the manufacturer for you. Depending on availability, longer delivery times are also possible. We'll let you know if that's the case. You can of course cancel your delivery at any time free of charge.

Available in 7-21 days

€109.99 1
FORK SPRING SET WIRTH - DIFFERENT HARLEY DAVIDSON
10046121

The item is in stock and will be delivered in 2-4 working days. Note: Stocks are updated online every hour on working days from 7 a.m. to 8 p.m., so there is a good chance that the products are available if they appear online.

Available

€119.99 1
FORK SPRING SET WIRTH - DIFFERENT MODELS
10045895

The product will be ordered from the manufacturer for you. Depending on availability, longer delivery times are also possible. We'll let you know if that's the case. You can of course cancel your delivery at any time free of charge.

Available in 7-21 days

€119.99 1
FORK SPRING SET WIRTH - DIFFERENT MODELS
10045893

The item is in stock and will be delivered in 2-4 working days. Note: Stocks are updated online every hour on working days from 7 a.m. to 8 p.m., so there is a good chance that the products are available if they appear online.

Available

€119.99 1
FORK SPRING SET WIRTH - DIFFERENT MODELS
10045891

The item is in stock and will be delivered in 2-4 working days. Note: Stocks are updated online every hour on working days from 7 a.m. to 8 p.m., so there is a good chance that the products are available if they appear online.

Available

€119.99 1
FORK SPRING SET WIRTH - DIFFERENT MODELS
10045889

The item is in stock and will be delivered in 2-4 working days. Note: Stocks are updated online every hour on working days from 7 a.m. to 8 p.m., so there is a good chance that the products are available if they appear online.

Available

€119.99 1
FORK SPRING SET WIRTH - DIFFERENT MODELS
10045888

The item is in stock and will be delivered in 2-4 working days. Note: Stocks are updated online every hour on working days from 7 a.m. to 8 p.m., so there is a good chance that the products are available if they appear online.

Available

€119.99 1
FORK SPRING SET WIRTH - DIFFERENT MODELS
10045887

The item is in stock and will be delivered in 2-4 working days. Note: Stocks are updated online every hour on working days from 7 a.m. to 8 p.m., so there is a good chance that the products are available if they appear online.

Available

€119.99 1
FORK SPRING SET WIRTH - DIFFERENT MODELS
10045885

The product will be ordered from the manufacturer for you. Depending on availability, longer delivery times are also possible. We'll let you know if that's the case. You can of course cancel your delivery at any time free of charge.

Available in 7-21 days

€119.99 1
FORK SPRING SET WIRTH - DIFFERENT MODELS
10045883

The item is in stock and will be delivered in 2-4 working days. Note: Stocks are updated online every hour on working days from 7 a.m. to 8 p.m., so there is a good chance that the products are available if they appear online.

Available

€119.99 1
FORK SPRING SET WIRTH - DIFFERENT MODELS
10045880

The item is in stock and will be delivered in 2-4 working days. Note: Stocks are updated online every hour on working days from 7 a.m. to 8 p.m., so there is a good chance that the products are available if they appear online.

Available

€119.99 1
FORK SPRING SET WIRTH - DIFFERENT MODELS
10045882

The item is in stock and will be delivered in 2-4 working days. Note: Stocks are updated online every hour on working days from 7 a.m. to 8 p.m., so there is a good chance that the products are available if they appear online.

Available

€119.99 1
FORK SPRING SET WIRTH - DIFFERENT MODELS
10045879

The item is in stock and will be delivered in 2-4 working days. Note: Stocks are updated online every hour on working days from 7 a.m. to 8 p.m., so there is a good chance that the products are available if they appear online.

Available

€119.99 1
FORK SPRING SET WIRTH - DIFFERENT MODELS
10045874

The item is in stock and will be delivered in 2-4 working days. Note: Stocks are updated online every hour on working days from 7 a.m. to 8 p.m., so there is a good chance that the products are available if they appear online.

Available

€119.99 1
FORK SPRING SET WIRTH - DIFFERENT MODELS
10045873

The item is in stock and will be delivered in 2-4 working days. Note: Stocks are updated online every hour on working days from 7 a.m. to 8 p.m., so there is a good chance that the products are available if they appear online.

Available

€119.99 1
FORK SPRING SET WIRTH - DIFFERENT MODELS
10045872

The item is in stock and will be delivered in 2-4 working days. Note: Stocks are updated online every hour on working days from 7 a.m. to 8 p.m., so there is a good chance that the products are available if they appear online.

Available

€119.99 1
FORK SPRING SET WIRTH - DIFFERENT MODELS
10045870

The item is in stock and will be delivered in 2-4 working days. Note: Stocks are updated online every hour on working days from 7 a.m. to 8 p.m., so there is a good chance that the products are available if they appear online.

Available

€119.99 1
FORK SPRING SET WIRTH - DIFFERENT MODELS
10045868

The item is in stock and will be delivered in 2-4 working days. Note: Stocks are updated online every hour on working days from 7 a.m. to 8 p.m., so there is a good chance that the products are available if they appear online.

Available

€119.99 1
FORK SPRING SET WIRTH - DIFFERENT MODELS
10045975

The item is in stock and will be delivered in 2-4 working days. Note: Stocks are updated online every hour on working days from 7 a.m. to 8 p.m., so there is a good chance that the products are available if they appear online.

Available

€119.99 1
FORK SPRING SET WIRTH - DIFFERENT MODELS
10045865

This product is available at week 24.
Current calendar week: 22

Available as of calendar week 24

€119.99 1
FORK SPRING SET WIRTH - DIFFERENT MODELS
10045863

The item is in stock and will be delivered in 2-4 working days. Note: Stocks are updated online every hour on working days from 7 a.m. to 8 p.m., so there is a good chance that the products are available if they appear online.

Available

€119.99 1
FORK SPRING SET WIRTH - DIFFERENT MODELS
10045899

The item is in stock and will be delivered in 2-4 working days. Note: Stocks are updated online every hour on working days from 7 a.m. to 8 p.m., so there is a good chance that the products are available if they appear online.

Available

€119.99 1
FORK SPRING SET WIRTH - DIFFERENT MODELS
10045972

The product will be ordered from the manufacturer for you. Depending on availability, longer delivery times are also possible. We'll let you know if that's the case. You can of course cancel your delivery at any time free of charge.

Available in 7-21 days

€119.99 1
FORK SPRING SET WIRTH - DIFFERENT MODELS
10045905

The item is in stock and will be delivered in 2-4 working days. Note: Stocks are updated online every hour on working days from 7 a.m. to 8 p.m., so there is a good chance that the products are available if they appear online.

Available

€119.99 1
FORK SPRING SET WIRTH - DIFFERENT MODELS
10045957

The item is in stock and will be delivered in 2-4 working days. Note: Stocks are updated online every hour on working days from 7 a.m. to 8 p.m., so there is a good chance that the products are available if they appear online.

Available

€119.99 1
FORK SPRING SET WIRTH - DIFFERENT MODELS
10045971

The item is in stock and will be delivered in 2-4 working days. Note: Stocks are updated online every hour on working days from 7 a.m. to 8 p.m., so there is a good chance that the products are available if they appear online.

Available

€119.99 1
FORK SPRING SET WIRTH - DIFFERENT MODELS
10045970

The item is in stock and will be delivered in 2-4 working days. Note: Stocks are updated online every hour on working days from 7 a.m. to 8 p.m., so there is a good chance that the products are available if they appear online.

Available

€119.99 1
FORK SPRING SET WIRTH - DIFFERENT MODELS
10045969

The item is in stock and will be delivered in 2-4 working days. Note: Stocks are updated online every hour on working days from 7 a.m. to 8 p.m., so there is a good chance that the products are available if they appear online.

Available

€119.99 1
FORK SPRING SET WIRTH - DIFFERENT MODELS
10045968

The product will be ordered from the manufacturer for you. Depending on availability, longer delivery times are also possible. We'll let you know if that's the case. You can of course cancel your delivery at any time free of charge.

Available in 7-21 days

€119.99 1
FORK SPRING SET WIRTH - DIFFERENT MODELS
10045967

This product is available at week 24.
Current calendar week: 22

Available as of calendar week 24

€119.99 1
FORK SPRING SET WIRTH - DIFFERENT MODELS
10045966

The item is in stock and will be delivered in 2-4 working days. Note: Stocks are updated online every hour on working days from 7 a.m. to 8 p.m., so there is a good chance that the products are available if they appear online.

Available

€119.99 1
FORK SPRING SET WIRTH - DIFFERENT MODELS
10045963

The item is in stock and will be delivered in 2-4 working days. Note: Stocks are updated online every hour on working days from 7 a.m. to 8 p.m., so there is a good chance that the products are available if they appear online.

Available

€119.99 1
FORK SPRING SET WIRTH - DIFFERENT MODELS
10045960

The item is in stock and will be delivered in 2-4 working days. Note: Stocks are updated online every hour on working days from 7 a.m. to 8 p.m., so there is a good chance that the products are available if they appear online.

Available

€119.99 1
FORK SPRING SET WIRTH - DIFFERENT MODELS
10045954

The item is in stock and will be delivered in 2-4 working days. Note: Stocks are updated online every hour on working days from 7 a.m. to 8 p.m., so there is a good chance that the products are available if they appear online.

Available

€119.99 1
FORK SPRING SET WIRTH - DIFFERENT MODELS
10045859

The item is in stock and will be delivered in 2-4 working days. Note: Stocks are updated online every hour on working days from 7 a.m. to 8 p.m., so there is a good chance that the products are available if they appear online.

Available

€119.99 1
FORK SPRING SET WIRTH - DIFFERENT MODELS
10045953

The item is in stock and will be delivered in 2-4 working days. Note: Stocks are updated online every hour on working days from 7 a.m. to 8 p.m., so there is a good chance that the products are available if they appear online.

Available

€119.99 1
FORK SPRING SET WIRTH - DIFFERENT MODELS
10045952

This product is available at week 24.
Current calendar week: 22

Available as of calendar week 24

€119.99 1
FORK SPRING SET WIRTH - DIFFERENT MODELS
10045949

The item is in stock and will be delivered in 2-4 working days. Note: Stocks are updated online every hour on working days from 7 a.m. to 8 p.m., so there is a good chance that the products are available if they appear online.

Available

€119.99 1
FORK SPRING SET WIRTH - DIFFERENT MODELS
10045948

The item is in stock and will be delivered in 2-4 working days. Note: Stocks are updated online every hour on working days from 7 a.m. to 8 p.m., so there is a good chance that the products are available if they appear online.

Available

€119.99 1
FORK SPRING SET WIRTH - DIFFERENT MODELS
10045947

The item is in stock and will be delivered in 2-4 working days. Note: Stocks are updated online every hour on working days from 7 a.m. to 8 p.m., so there is a good chance that the products are available if they appear online.

Available

€119.99 1
FORK SPRING SET WIRTH - DIFFERENT MODELS
10045944

The item is in stock and will be delivered in 2-4 working days. Note: Stocks are updated online every hour on working days from 7 a.m. to 8 p.m., so there is a good chance that the products are available if they appear online.

Available

€119.99 1
FORK SPRING SET WIRTH - DIFFERENT MODELS
10045941

This product is available at week 26.
Current calendar week: 22

Available as of calendar week 26

€119.99 1
FORK SPRING SET WIRTH - DIFFERENT MODELS
10045940

The item is in stock and will be delivered in 2-4 working days. Note: Stocks are updated online every hour on working days from 7 a.m. to 8 p.m., so there is a good chance that the products are available if they appear online.

Available

€119.99 1
FORK SPRING SET WIRTH - DIFFERENT MODELS
10045976

The item is in stock and will be delivered in 2-4 working days. Note: Stocks are updated online every hour on working days from 7 a.m. to 8 p.m., so there is a good chance that the products are available if they appear online.

Available

€119.99 1
FORK SPRING SET WIRTH - DIFFERENT MODELS
10045862

The item is in stock and will be delivered in 2-4 working days. Note: Stocks are updated online every hour on working days from 7 a.m. to 8 p.m., so there is a good chance that the products are available if they appear online.

Available

€119.99 1
FORK SPRING SET WIRTH - DIFFERENT MODELS
10045866

This product is available at week 24.
Current calendar week: 22

Available as of calendar week 24

€119.99 1
FORK SPRING SET WIRTH - DIFFERENT MODELS
10045857

The product will be ordered from the manufacturer for you. Depending on availability, longer delivery times are also possible. We'll let you know if that's the case. You can of course cancel your delivery at any time free of charge.

Available in 7-21 days

€119.99 1
FORK SPRING SET WIRTH - DIFFERENT MODELS
10045997

The item is in stock and will be delivered in 2-4 working days. Note: Stocks are updated online every hour on working days from 7 a.m. to 8 p.m., so there is a good chance that the products are available if they appear online.

Available

€119.99 1
FORK SPRING SET WIRTH - DIFFERENT MODELS
10045994

The item is in stock and will be delivered in 2-4 working days. Note: Stocks are updated online every hour on working days from 7 a.m. to 8 p.m., so there is a good chance that the products are available if they appear online.

Available

€119.99 1
FORK SPRING SET WIRTH - DIFFERENT MODELS
10045995

The item is in stock and will be delivered in 2-4 working days. Note: Stocks are updated online every hour on working days from 7 a.m. to 8 p.m., so there is a good chance that the products are available if they appear online.

Available

€119.99 1
FORK SPRING SET WIRTH - DIFFERENT MODELS
10045986

The item is in stock and will be delivered in 2-4 working days. Note: Stocks are updated online every hour on working days from 7 a.m. to 8 p.m., so there is a good chance that the products are available if they appear online.

Available

€119.99 1
FORK SPRING SET WIRTH - DIFFERENT MODELS
10045984

The item is in stock and will be delivered in 2-4 working days. Note: Stocks are updated online every hour on working days from 7 a.m. to 8 p.m., so there is a good chance that the products are available if they appear online.

Available

€119.99 1
FORK SPRING SET WIRTH - DIFFERENT MODELS
10045982

The item is in stock and will be delivered in 2-4 working days. Note: Stocks are updated online every hour on working days from 7 a.m. to 8 p.m., so there is a good chance that the products are available if they appear online.

Available

€119.99 1
FORK SPRING SET WIRTH - DIFFERENT MODELS
10045978

The item is in stock and will be delivered in 2-4 working days. Note: Stocks are updated online every hour on working days from 7 a.m. to 8 p.m., so there is a good chance that the products are available if they appear online.

Available

€119.99 1
FORK SPRING SET WIRTH - DIFFERENT MODELS
10045977

The item is in stock and will be delivered in 2-4 working days. Note: Stocks are updated online every hour on working days from 7 a.m. to 8 p.m., so there is a good chance that the products are available if they appear online.

Available

€119.99 1
FORK SPRING SET WIRTH - DIFFERENT MODELS
10045993

This product is available at week 24.
Current calendar week: 22

Available as of calendar week 24

€119.99 1
FORK SPRING SET WIRTH - DIFFERENT MODELS
10045856

The item is in stock and will be delivered in 2-4 working days. Note: Stocks are updated online every hour on working days from 7 a.m. to 8 p.m., so there is a good chance that the products are available if they appear online.

Available

€119.99 1
FORK SPRING SET WIRTH - DIFFERENT MODELS
10045854

The item is in stock and will be delivered in 2-4 working days. Note: Stocks are updated online every hour on working days from 7 a.m. to 8 p.m., so there is a good chance that the products are available if they appear online.

Available

€119.99 1
FORK SPRING SET WIRTH - DIFFERENT MODELS
10046140

The item is in stock and will be delivered in 2-4 working days. Note: Stocks are updated online every hour on working days from 7 a.m. to 8 p.m., so there is a good chance that the products are available if they appear online.

Available

€119.99 1
FORK SPRING SET WIRTH - DIFFERENT MODELS / WEICH
10045985

The item is in stock and will be delivered in 2-4 working days. Note: Stocks are updated online every hour on working days from 7 a.m. to 8 p.m., so there is a good chance that the products are available if they appear online.

Available

€119.99 1
FORK SPRING SET WIRTH - DIV,MODELLE
10045943

The item is in stock and will be delivered in 2-4 working days. Note: Stocks are updated online every hour on working days from 7 a.m. to 8 p.m., so there is a good chance that the products are available if they appear online.

Available

€119.99 1
FORK SPRING SET WIRTH - DIV. TRIUMPH/YAMAHA
10045838

The product will be ordered from the manufacturer for you. Depending on availability, longer delivery times are also possible. We'll let you know if that's the case. You can of course cancel your delivery at any time free of charge.

Available in 7-21 days

€119.99 1
FORK SPRING SET WIRTH - DL 1000 V-STROM -02
10045847

The item is in stock and will be delivered in 2-4 working days. Note: Stocks are updated online every hour on working days from 7 a.m. to 8 p.m., so there is a good chance that the products are available if they appear online.

Available

€119.99 1
FORK SPRING SET WIRTH - DR 650 R - 95
10045898

The item is in stock and will be delivered in 2-4 working days. Note: Stocks are updated online every hour on working days from 7 a.m. to 8 p.m., so there is a good chance that the products are available if they appear online.

Available

€119.99 1
FORK SPRING SET WIRTH - EN 500 A -93
10046127

The product will be ordered from the manufacturer for you. Depending on availability, longer delivery times are also possible. We'll let you know if that's the case. You can of course cancel your delivery at any time free of charge.

Available in 7-21 days

€119.99 1
FORK SPRING SET WIRTH - EN 500 B 94-95
10046128

The item is in stock and will be delivered in 2-4 working days. Note: Stocks are updated online every hour on working days from 7 a.m. to 8 p.m., so there is a good chance that the products are available if they appear online.

Available

€119.99 1
FORK SPRING SET WIRTH - ER-6
10045829

The item is in stock and will be delivered in 2-4 working days. Note: Stocks are updated online every hour on working days from 7 a.m. to 8 p.m., so there is a good chance that the products are available if they appear online.

Available

€119.99 1
FORK SPRING SET WIRTH - FZ1/ FAZER 06-
10045945

The product will be ordered from the manufacturer for you. Depending on availability, longer delivery times are also possible. We'll let you know if that's the case. You can of course cancel your delivery at any time free of charge.

Available in 7-21 days

€119.99 1
FORK SPRING SET WIRTH - FZ6 FAZER 04-
10045890

The item is in stock and will be delivered in 2-4 working days. Note: Stocks are updated online every hour on working days from 7 a.m. to 8 p.m., so there is a good chance that the products are available if they appear online.

Available

€119.99 1
FORK SPRING SET WIRTH - FZS600FAZER 00-03
10045839

The item is in stock and will be delivered in 2-4 working days. Note: Stocks are updated online every hour on working days from 7 a.m. to 8 p.m., so there is a good chance that the products are available if they appear online.

Available

€119.99 1
FORK SPRING SET WIRTH - GSX 1400
10045871

The item is in stock and will be delivered in 2-4 working days. Note: Stocks are updated online every hour on working days from 7 a.m. to 8 p.m., so there is a good chance that the products are available if they appear online.

Available

€119.99 1
FORK SPRING SET WIRTH - HARLEY DAVIDSON
10046131

The item is in stock and will be delivered in 2-4 working days. Note: Stocks are updated online every hour on working days from 7 a.m. to 8 p.m., so there is a good chance that the products are available if they appear online.

Available

€119.99 1
FORK SPRING SET WIRTH - HARLEY DAVIDSON MODELLE
10045828

The item is in stock and will be delivered in 2-4 working days. Note: Stocks are updated online every hour on working days from 7 a.m. to 8 p.m., so there is a good chance that the products are available if they appear online.

Available

€119.99 1
FORK SPRING SET WIRTH - HONDA CB 1300 SF, BJ. 03-
10045833

The item is in stock and will be delivered in 2-4 working days. Note: Stocks are updated online every hour on working days from 7 a.m. to 8 p.m., so there is a good chance that the products are available if they appear online.

Available

€119.99 1
FORK SPRING SET WIRTH - HONDA CBF 1000 BJ. 06-

Important notes

The Wirth fork spring (460 mm) replaces the original fork spring (360 mm) and the original distance sleeve (100 mm).

10045928

The item is in stock and will be delivered in 2-4 working days. Note: Stocks are updated online every hour on working days from 7 a.m. to 8 p.m., so there is a good chance that the products are available if they appear online.

Available

€119.99 1
FORK SPRING SET WIRTH - HONDA DIVERSE MODELLE
10045902

The item is in stock and will be delivered in 2-4 working days. Note: Stocks are updated online every hour on working days from 7 a.m. to 8 p.m., so there is a good chance that the products are available if they appear online.

Available

€119.99 1
FORK SPRING SET WIRTH - KLR 650 C
10045942

The item is in stock and will be delivered in 2-4 working days. Note: Stocks are updated online every hour on working days from 7 a.m. to 8 p.m., so there is a good chance that the products are available if they appear online.

Available

€119.99 1
FORK SPRING SET WIRTH - NTV 650 DEAUV./HAUK -95
10045860

The item is in stock and will be delivered in 2-4 working days. Note: Stocks are updated online every hour on working days from 7 a.m. to 8 p.m., so there is a good chance that the products are available if they appear online.

Available

€119.99 1
FORK SPRING SET WIRTH - R 100 GS PD
10045840

The item is in stock and will be delivered in 2-4 working days. Note: Stocks are updated online every hour on working days from 7 a.m. to 8 p.m., so there is a good chance that the products are available if they appear online.

Available

€119.99 1
FORK SPRING SET WIRTH - SUZUKI SV 650 / S
10045990

The item is in stock and will be delivered in 2-4 working days. Note: Stocks are updated online every hour on working days from 7 a.m. to 8 p.m., so there is a good chance that the products are available if they appear online.

Available

€119.99 1
FORK SPRING SET WIRTH - SV 1000 03-
10045853

The item is in stock and will be delivered in 2-4 working days. Note: Stocks are updated online every hour on working days from 7 a.m. to 8 p.m., so there is a good chance that the products are available if they appear online.

Available

€119.99 1
FORK SPRING SET WIRTH - VARIOUS MODELS
10045988

The item is in stock and will be delivered in 2-4 working days. Note: Stocks are updated online every hour on working days from 7 a.m. to 8 p.m., so there is a good chance that the products are available if they appear online.

Available

€119.99 1
FORK SPRING SET WIRTH - VARIOUS MODELS
10045962

The item is in stock and will be delivered in 2-4 working days. Note: Stocks are updated online every hour on working days from 7 a.m. to 8 p.m., so there is a good chance that the products are available if they appear online.

Available

€119.99 1
FORK SPRING SET WIRTH - VARIOUS MODELS
10045843

The item is in stock and will be delivered in 2-4 working days. Note: Stocks are updated online every hour on working days from 7 a.m. to 8 p.m., so there is a good chance that the products are available if they appear online.

Available

€119.99 1
FORK SPRING SET WIRTH - VFR 750 F 90-91
10046125

The item is in stock and will be delivered in 2-4 working days. Note: Stocks are updated online every hour on working days from 7 a.m. to 8 p.m., so there is a good chance that the products are available if they appear online.

Available

€119.99 1
FORK SPRING SET WIRTH - VT 500 E
10046123

The product will be ordered from the manufacturer for you. Depending on availability, longer delivery times are also possible. We'll let you know if that's the case. You can of course cancel your delivery at any time free of charge.

Available in 7-21 days

€119.99 1
FORK SPRING SET WIRTH - VT 600 C
10045964

This product is available at week 26.
Current calendar week: 22

Available as of calendar week 26

€119.99 1
FORK SPRING SET WIRTH - VT 750 C1 (RC29)
10046124

The item is in stock and will be delivered in 2-4 working days. Note: Stocks are updated online every hour on working days from 7 a.m. to 8 p.m., so there is a good chance that the products are available if they appear online.

Available

€119.99 1
FORK SPRING SET WIRTH - XL 600/650 V TRANSALP
10045961

The item is in stock and will be delivered in 2-4 working days. Note: Stocks are updated online every hour on working days from 7 a.m. to 8 p.m., so there is a good chance that the products are available if they appear online.

Available

€119.99 1
FORK SPRING SET WIRTH - XT 660 R 04-
10045897

The product will be ordered from the manufacturer for you. Depending on availability, longer delivery times are also possible. We'll let you know if that's the case. You can of course cancel your delivery at any time free of charge.

Available in 7-21 days

€119.99 1
FORK SPRING SET WIRTH - XT 660 X 04-
10045896

The item is in stock and will be delivered in 2-4 working days. Note: Stocks are updated online every hour on working days from 7 a.m. to 8 p.m., so there is a good chance that the products are available if they appear online.

Available

€119.99 1
FORK SPRING SET WIRTH - XT 660 Z 08-
10046141

The item is in stock and will be delivered in 2-4 working days. Note: Stocks are updated online every hour on working days from 7 a.m. to 8 p.m., so there is a good chance that the products are available if they appear online.

Available

€119.99 1
FORK SPRING SET WIRTH - XTZ 660 BJ. 91-07
10046134

The item is in stock and will be delivered in 2-4 working days. Note: Stocks are updated online every hour on working days from 7 a.m. to 8 p.m., so there is a good chance that the products are available if they appear online.

Available

€119.99 1
FORK SPRING SET WIRTH - XV 1100 90-
10045848

The item is in stock and will be delivered in 2-4 working days. Note: Stocks are updated online every hour on working days from 7 a.m. to 8 p.m., so there is a good chance that the products are available if they appear online.

Available

€119.99 1
FORK SPRING SET WIRTH - XV 535
10045849

The item is in stock and will be delivered in 2-4 working days. Note: Stocks are updated online every hour on working days from 7 a.m. to 8 p.m., so there is a good chance that the products are available if they appear online.

Available

€119.99 1
FORK SPRING SET WIRTH - XVZ 1300 ROYAL STAR
10045939

The item is in stock and will be delivered in 2-4 working days. Note: Stocks are updated online every hour on working days from 7 a.m. to 8 p.m., so there is a good chance that the products are available if they appear online.

Available

€119.99 1
FORK SPRING SET WIRTH - ZRX 1200 R
10045867

The item is in stock and will be delivered in 2-4 working days. Note: Stocks are updated online every hour on working days from 7 a.m. to 8 p.m., so there is a good chance that the products are available if they appear online.

Available

€119.99 1
FORK SPRING SET WIRTH - ZZR 1100 -92
10045844

The product will be ordered from the manufacturer for you. Depending on availability, longer delivery times are also possible. We'll let you know if that's the case. You can of course cancel your delivery at any time free of charge.

Available in 7-21 days

€119.99 1
FORK SPRING SET WIRTH - AN 400 BURGMAN
10016116

The item is in stock and will be delivered in 2-4 working days. Note: Stocks are updated online every hour on working days from 7 a.m. to 8 p.m., so there is a good chance that the products are available if they appear online.

Available

€119.99 1
FORK SPRING SET WIRTH - CB1300X4
10016105

The product will be ordered from the manufacturer for you. Depending on availability, longer delivery times are also possible. We'll let you know if that's the case. You can of course cancel your delivery at any time free of charge.

Available in 7-21 days

€119.99 1
FORK SPRING SET WIRTH - CBF1000F
10016106

The product will be ordered from the manufacturer for you. Depending on availability, longer delivery times are also possible. We'll let you know if that's the case. You can of course cancel your delivery at any time free of charge.

Available in 7-21 days

€119.99 1
FORK SPRING SET WIRTH - CRF1000L
10016107

The item is in stock and will be delivered in 2-4 working days. Note: Stocks are updated online every hour on working days from 7 a.m. to 8 p.m., so there is a good chance that the products are available if they appear online.

Available

€119.99 1
FORK SPRING SET WIRTH - DL650
10016117

The item is in stock and will be delivered in 2-4 working days. Note: Stocks are updated online every hour on working days from 7 a.m. to 8 p.m., so there is a good chance that the products are available if they appear online.

Available

€119.99 1
FORK SPRING SET WIRTH - DR650SE/SEU
10016118

The product will be ordered from the manufacturer for you. Depending on availability, longer delivery times are also possible. We'll let you know if that's the case. You can of course cancel your delivery at any time free of charge.

Available in 7-21 days

€119.99 1
FORK SPRING SET WIRTH - EN500
10016112

The product will be ordered from the manufacturer for you. Depending on availability, longer delivery times are also possible. We'll let you know if that's the case. You can of course cancel your delivery at any time free of charge.

Available in 7-21 days

€119.99 1
FORK SPRING SET WIRTH - F650 GS
10016100

The item is in stock and will be delivered in 2-4 working days. Note: Stocks are updated online every hour on working days from 7 a.m. to 8 p.m., so there is a good chance that the products are available if they appear online.

Available

€119.99 1
FORK SPRING SET WIRTH - F800GS
10016101

The product will be ordered from the manufacturer for you. Depending on availability, longer delivery times are also possible. We'll let you know if that's the case. You can of course cancel your delivery at any time free of charge.

Available in 7-21 days

€119.99 1
FORK SPRING SET WIRTH - F800GS ADVENTURE
10016102

The product will be ordered from the manufacturer for you. Depending on availability, longer delivery times are also possible. We'll let you know if that's the case. You can of course cancel your delivery at any time free of charge.

Available in 7-21 days

€119.99 1
FORK SPRING SET WIRTH - MOTO-GUZZI V7 III
10016115

The item is in stock and will be delivered in 2-4 working days. Note: Stocks are updated online every hour on working days from 7 a.m. to 8 p.m., so there is a good chance that the products are available if they appear online.

Available

€119.99 1
FORK SPRING SET WIRTH - NC700X
10016108

The item is in stock and will be delivered in 2-4 working days. Note: Stocks are updated online every hour on working days from 7 a.m. to 8 p.m., so there is a good chance that the products are available if they appear online.

Available

€119.99 1
FORK SPRING SET WIRTH - NC750X
10016109

The product will be ordered from the manufacturer for you. Depending on availability, longer delivery times are also possible. We'll let you know if that's the case. You can of course cancel your delivery at any time free of charge.

Available in 7-21 days

€119.99 1
FORK SPRING SET WIRTH - NC750X/XD
10016110

The product will be ordered from the manufacturer for you. Depending on availability, longer delivery times are also possible. We'll let you know if that's the case. You can of course cancel your delivery at any time free of charge.

Available in 7-21 days

€119.99 1
FORK SPRING SET WIRTH - VN2000/CLASSIC
10016114

The product will be ordered from the manufacturer for you. Depending on availability, longer delivery times are also possible. We'll let you know if that's the case. You can of course cancel your delivery at any time free of charge.

Available in 7-21 days

€119.99 1
FORK SPRING SET WIRTH - VT750SPIRIT
10016111

The product will be ordered from the manufacturer for you. Depending on availability, longer delivery times are also possible. We'll let you know if that's the case. You can of course cancel your delivery at any time free of charge.

Available in 7-21 days

€119.99 1
FORK SPRING SET WIRTH - TIGER 1050 SE
10016125

The item is in stock and will be delivered in 2-4 working days. Note: Stocks are updated online every hour on working days from 7 a.m. to 8 p.m., so there is a good chance that the products are available if they appear online.

Available

€119.99 1
FORK SPRING SET WIRTH - TIGER 1050 SPORT
10016126

The product will be ordered from the manufacturer for you. Depending on availability, longer delivery times are also possible. We'll let you know if that's the case. You can of course cancel your delivery at any time free of charge.

Available in 7-21 days

€119.99 1
FORK SPRING SET WIRTH - VS750
10016124

The item is in stock and will be delivered in 2-4 working days. Note: Stocks are updated online every hour on working days from 7 a.m. to 8 p.m., so there is a good chance that the products are available if they appear online.

Available

€119.99 1
FORK SPRING SET WIRTH - XVS 950 A
10016129

The item is in stock and will be delivered in 2-4 working days. Note: Stocks are updated online every hour on working days from 7 a.m. to 8 p.m., so there is a good chance that the products are available if they appear online.

Available

€119.99 1
FORK SPRING SET WIRTH - XVS1300 A
10016128

The product will be ordered from the manufacturer for you. Depending on availability, longer delivery times are also possible. We'll let you know if that's the case. You can of course cancel your delivery at any time free of charge.

Available in 7-21 days

€119.99 1
WIRTH FORK SPRING SET - DIV. HARLEY DYNA 07-
10046146

The item is in stock and will be delivered in 2-4 working days. Note: Stocks are updated online every hour on working days from 7 a.m. to 8 p.m., so there is a good chance that the products are available if they appear online.

Available

€119.99 1
WIRTH FORK SPRING SET - DIV. MODELS
10046072

The item is in stock and will be delivered in 2-4 working days. Note: Stocks are updated online every hour on working days from 7 a.m. to 8 p.m., so there is a good chance that the products are available if they appear online.

Available

€119.99 1
WIRTH FORK SPRING SET - DIV.MODELLE
10046021

The item is in stock and will be delivered in 2-4 working days. Note: Stocks are updated online every hour on working days from 7 a.m. to 8 p.m., so there is a good chance that the products are available if they appear online.

Available

€119.99 1
WIRTH FORK SPRING SET - DIV.MODELLE TRIUMPH
10046085

The product will be ordered from the manufacturer for you. Depending on availability, longer delivery times are also possible. We'll let you know if that's the case. You can of course cancel your delivery at any time free of charge.

Available in 7-21 days

€119.99 1
WIRTH FORK SPRING SET - DL 650 V-STROM 04-
10046016

The item is in stock and will be delivered in 2-4 working days. Note: Stocks are updated online every hour on working days from 7 a.m. to 8 p.m., so there is a good chance that the products are available if they appear online.

Available

€119.99 1
WIRTH FORK SPRING SET - DYNA FAT BOB FXDF 10-14
10046190

The item is in stock and will be delivered in 2-4 working days. Note: Stocks are updated online every hour on working days from 7 a.m. to 8 p.m., so there is a good chance that the products are available if they appear online.

Available

€119.99 1
WIRTH FORK SPRING SET - ETV 1000 CAPONORD 01-07
10046142

The item is in stock and will be delivered in 2-4 working days. Note: Stocks are updated online every hour on working days from 7 a.m. to 8 p.m., so there is a good chance that the products are available if they appear online.

Available

€119.99 1
WIRTH FORK SPRING SET - F 650 GS 00-07 LOWER
10046155

The product will be ordered from the manufacturer for you. Depending on availability, longer delivery times are also possible. We'll let you know if that's the case. You can of course cancel your delivery at any time free of charge.

Available in 7-21 days

€119.99 1
WIRTH FORK SPRING SET - F 700 GS
10046156

The item is in stock and will be delivered in 2-4 working days. Note: Stocks are updated online every hour on working days from 7 a.m. to 8 p.m., so there is a good chance that the products are available if they appear online.

Available

€119.99 1
WIRTH FORK SPRING SET - F 800 R BJ. 7/2010-2014
10046014

The product will be ordered from the manufacturer for you. Depending on availability, longer delivery times are also possible. We'll let you know if that's the case. You can of course cancel your delivery at any time free of charge.

Available in 7-21 days

€119.99 1
WIRTH FORK SPRING SET - F 800 R/S/ST
10046157

The item is in stock and will be delivered in 2-4 working days. Note: Stocks are updated online every hour on working days from 7 a.m. to 8 p.m., so there is a good chance that the products are available if they appear online.

Available

€119.99 1
WIRTH FORK SPRING SET - FZS 1000 FAZER 01-05
10046143

The item is in stock and will be delivered in 2-4 working days. Note: Stocks are updated online every hour on working days from 7 a.m. to 8 p.m., so there is a good chance that the products are available if they appear online.

Available

€119.99 1
WIRTH FORK SPRING SET - GSF 1250 BANDIT BJ. 07-09
10046119

The item is in stock and will be delivered in 2-4 working days. Note: Stocks are updated online every hour on working days from 7 a.m. to 8 p.m., so there is a good chance that the products are available if they appear online.

Available

€119.99 1
WIRTH FORK SPRING SET - GSF 1250/S BANDIT 10-
10046118

The product will be ordered from the manufacturer for you. Depending on availability, longer delivery times are also possible. We'll let you know if that's the case. You can of course cancel your delivery at any time free of charge.

Available in 7-21 days

€119.99 1
WIRTH FORK SPRING SET - GSF 650 2005-06
10016120

The product will be ordered from the manufacturer for you. Depending on availability, longer delivery times are also possible. We'll let you know if that's the case. You can of course cancel your delivery at any time free of charge.

Available in 7-21 days

€119.99 1
WIRTH FORK SPRING SET - GSF 650 2005-06
10016119

The product will be ordered from the manufacturer for you. Depending on availability, longer delivery times are also possible. We'll let you know if that's the case. You can of course cancel your delivery at any time free of charge.

Available in 7-21 days

€119.99 1
WIRTH FORK SPRING SET - GSX 1400 05-
10046149

The product will be ordered from the manufacturer for you. Depending on availability, longer delivery times are also possible. We'll let you know if that's the case. You can of course cancel your delivery at any time free of charge.

Available in 7-21 days

€119.99 1
WIRTH FORK SPRING SET - GSX-R 600 BJ. 97-03
10046022

The product will be ordered from the manufacturer for you. Depending on availability, longer delivery times are also possible. We'll let you know if that's the case. You can of course cancel your delivery at any time free of charge.

Available in 7-21 days

€119.99 1
WIRTH FORK SPRING SET - GSX600F 1998-02
10016121

The product will be ordered from the manufacturer for you. Depending on availability, longer delivery times are also possible. We'll let you know if that's the case. You can of course cancel your delivery at any time free of charge.

Available in 7-21 days

€119.99 1
WIRTH FORK SPRING SET - GSX650F 2008-
10016122

The product will be ordered from the manufacturer for you. Depending on availability, longer delivery times are also possible. We'll let you know if that's the case. You can of course cancel your delivery at any time free of charge.

Available in 7-21 days

€119.99 1
WIRTH FORK SPRING SET - H-D FLST-F/-N 2008-
10046158

The item is in stock and will be delivered in 2-4 working days. Note: Stocks are updated online every hour on working days from 7 a.m. to 8 p.m., so there is a good chance that the products are available if they appear online.

Available

€119.99 1
WIRTH FORK SPRING SET - HONDA
10046195

The item is in stock and will be delivered in 2-4 working days. Note: Stocks are updated online every hour on working days from 7 a.m. to 8 p.m., so there is a good chance that the products are available if they appear online.

Available

€119.99 1
WIRTH FORK SPRING SET - HONDA CB 600 F, 2003
10046147

The item is in stock and will be delivered in 2-4 working days. Note: Stocks are updated online every hour on working days from 7 a.m. to 8 p.m., so there is a good chance that the products are available if they appear online.

Available

€119.99

1 €99.99 1
WIRTH FORK SPRING SET - HONDA CB600F HORNET
10045835

The item is in stock and will be delivered in 2-4 working days. Note: Stocks are updated online every hour on working days from 7 a.m. to 8 p.m., so there is a good chance that the products are available if they appear online.

Available

€119.99 1
WIRTH FORK SPRING SET - KLE500
10016113

The item is in stock and will be delivered in 2-4 working days. Note: Stocks are updated online every hour on working days from 7 a.m. to 8 p.m., so there is a good chance that the products are available if they appear online.

Available

€119.99 1
WIRTH FORK SPRING SET - MT-09 /TRACER BJ. 13-
10046192

The product will be ordered from the manufacturer for you. Depending on availability, longer delivery times are also possible. We'll let you know if that's the case. You can of course cancel your delivery at any time free of charge.

Available in 7-21 days

€119.99 1
WIRTH FORK SPRING SET - MZ RT 125 BJ. 00-08
10046196

The product will be ordered from the manufacturer for you. Depending on availability, longer delivery times are also possible. We'll let you know if that's the case. You can of course cancel your delivery at any time free of charge.

Available in 7-21 days

€119.99 1
WIRTH FORK SPRING SET - NC 750 X BJ. 14-
10046064

The item is in stock and will be delivered in 2-4 working days. Note: Stocks are updated online every hour on working days from 7 a.m. to 8 p.m., so there is a good chance that the products are available if they appear online.

Available

€119.99 1
WIRTH FORK SPRING SET - SV 1000 S BJ. 03-05
10046159

The item is in stock and will be delivered in 2-4 working days. Note: Stocks are updated online every hour on working days from 7 a.m. to 8 p.m., so there is a good chance that the products are available if they appear online.

Available

€119.99 1
WIRTH FORK SPRING SET - SV650 2016-
10016123

The item is in stock and will be delivered in 2-4 working days. Note: Stocks are updated online every hour on working days from 7 a.m. to 8 p.m., so there is a good chance that the products are available if they appear online.

Available

€119.99 1
WIRTH FORK SPRING SET - VF 1000 F/F2
10046191

The product will be ordered from the manufacturer for you. Depending on availability, longer delivery times are also possible. We'll let you know if that's the case. You can of course cancel your delivery at any time free of charge.

Available in 7-21 days

€119.99 1
WIRTH FORK SPRING SET - X-11, CB1100SF
10016104

The product will be ordered from the manufacturer for you. Depending on availability, longer delivery times are also possible. We'll let you know if that's the case. You can of course cancel your delivery at any time free of charge.

Available in 7-21 days

€119.99 1
WIRTH FORK SPRING SET - XL 700 V TRANSALP 08-
10046144

The item is in stock and will be delivered in 2-4 working days. Note: Stocks are updated online every hour on working days from 7 a.m. to 8 p.m., so there is a good chance that the products are available if they appear online.

Available

€119.99 1
WIRTH FORK SPRING SET - XL883 SPORTSTER/LOW 04-10
10046059

The item is in stock and will be delivered in 2-4 working days. Note: Stocks are updated online every hour on working days from 7 a.m. to 8 p.m., so there is a good chance that the products are available if they appear online.

Available

€119.99 1
WIRTH FORK SPRING SET - XS 400 DOHC
10046193

The product will be ordered from the manufacturer for you. Depending on availability, longer delivery times are also possible. We'll let you know if that's the case. You can of course cancel your delivery at any time free of charge.

Available in 7-21 days

€119.99 1
WIRTH FORK SPRING SET - XS 650 SE (3L1) 79-83
10016132

The product will be ordered from the manufacturer for you. Depending on availability, longer delivery times are also possible. We'll let you know if that's the case. You can of course cancel your delivery at any time free of charge.

Available in 7-21 days

€119.99 1
WIRTH FORK SPRING SET - XV535/S VIRAGO 1996-03
10016127

The item is in stock and will be delivered in 2-4 working days. Note: Stocks are updated online every hour on working days from 7 a.m. to 8 p.m., so there is a good chance that the products are available if they appear online.

Available

€119.99 1
WIRTH FORK SPRING SET - XVS 650 CLASSIC 98-07
10016130

The product will be ordered from the manufacturer for you. Depending on availability, longer delivery times are also possible. We'll let you know if that's the case. You can of course cancel your delivery at any time free of charge.

Available in 7-21 days

€119.99 1
WIRTH FORK SPRING SET - YAMAHA MT-07
10046160

The item is in stock and will be delivered in 2-4 working days. Note: Stocks are updated online every hour on working days from 7 a.m. to 8 p.m., so there is a good chance that the products are available if they appear online.

Available

€119.99 1
WIRTH FORK SPRING SET - Z 1000
10046194

The product will be ordered from the manufacturer for you. Depending on availability, longer delivery times are also possible. We'll let you know if that's the case. You can of course cancel your delivery at any time free of charge.

Available in 7-21 days

€119.99 1
WIRTH FORK SPRING SET - Z 440 TWIN, LTD 80-84
10016131

The item is in stock and will be delivered in 2-4 working days. Note: Stocks are updated online every hour on working days from 7 a.m. to 8 p.m., so there is a good chance that the products are available if they appear online.

Available

€119.99 1
WIRTH FORK SPRING SET - ZZ-R 1100 BJ. 93-01
10046017

The product will be ordered from the manufacturer for you. Depending on availability, longer delivery times are also possible. We'll let you know if that's the case. You can of course cancel your delivery at any time free of charge.

Available in 7-21 days

€119.99 1