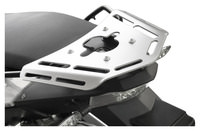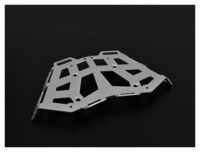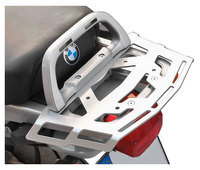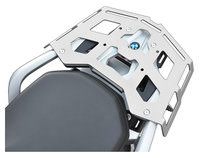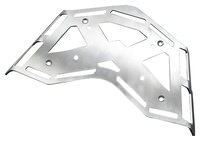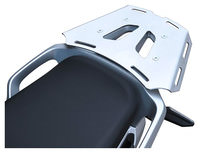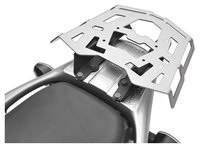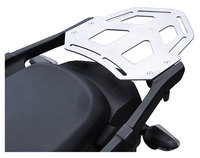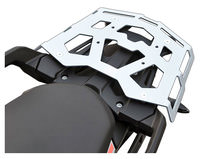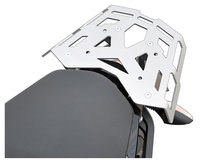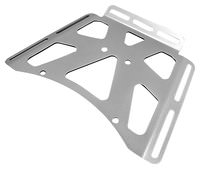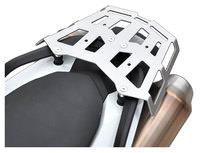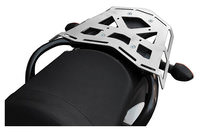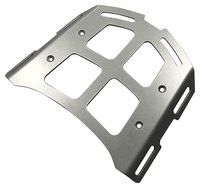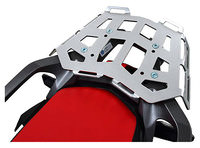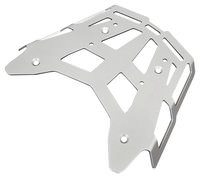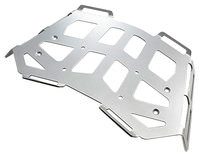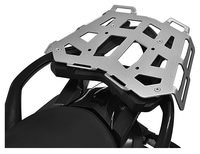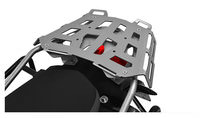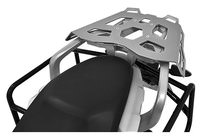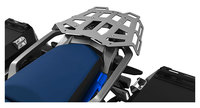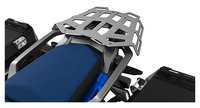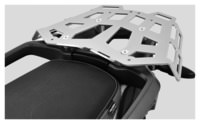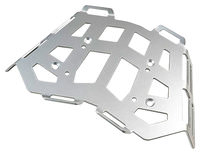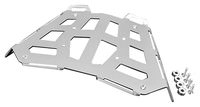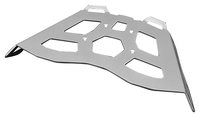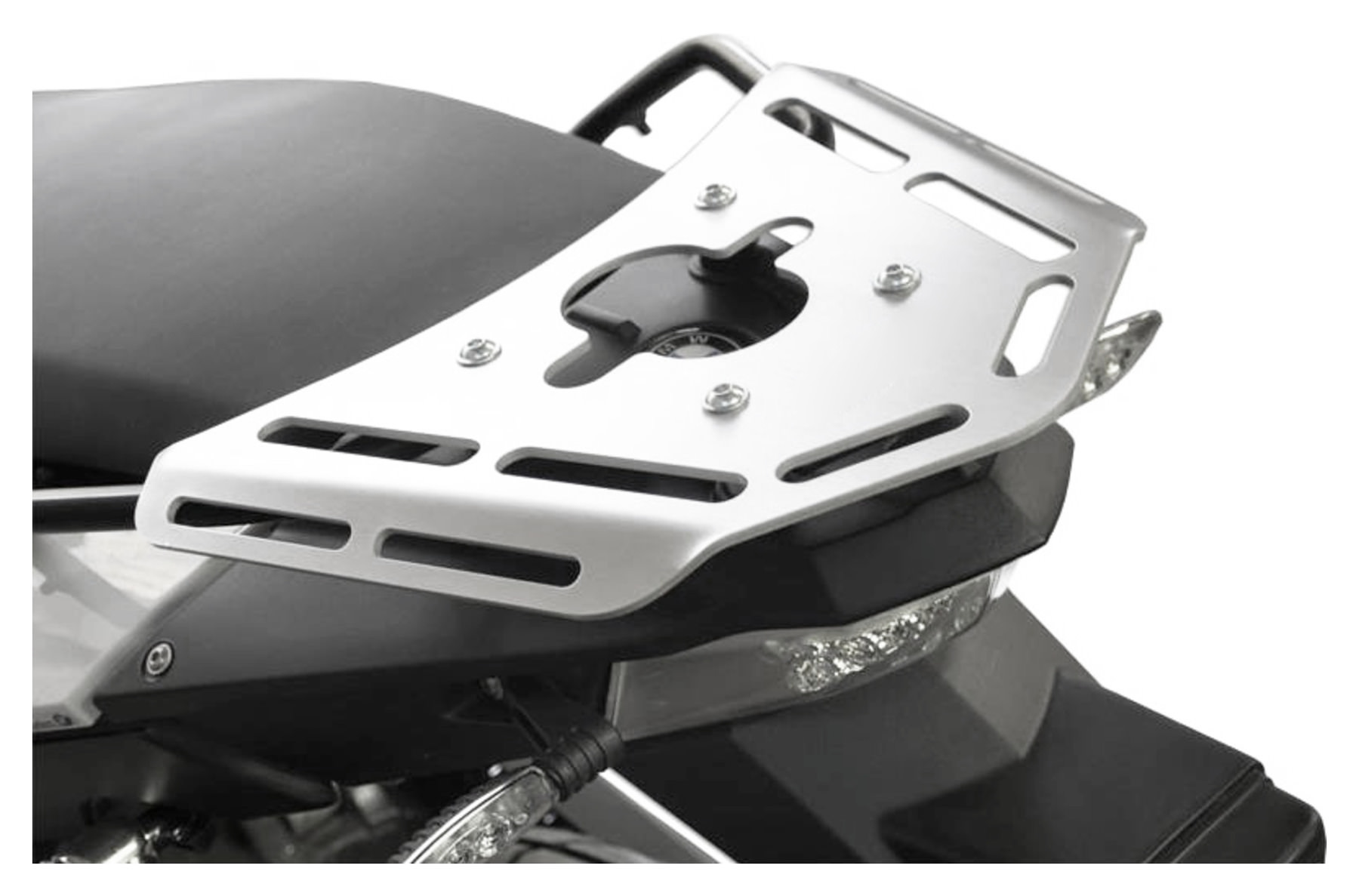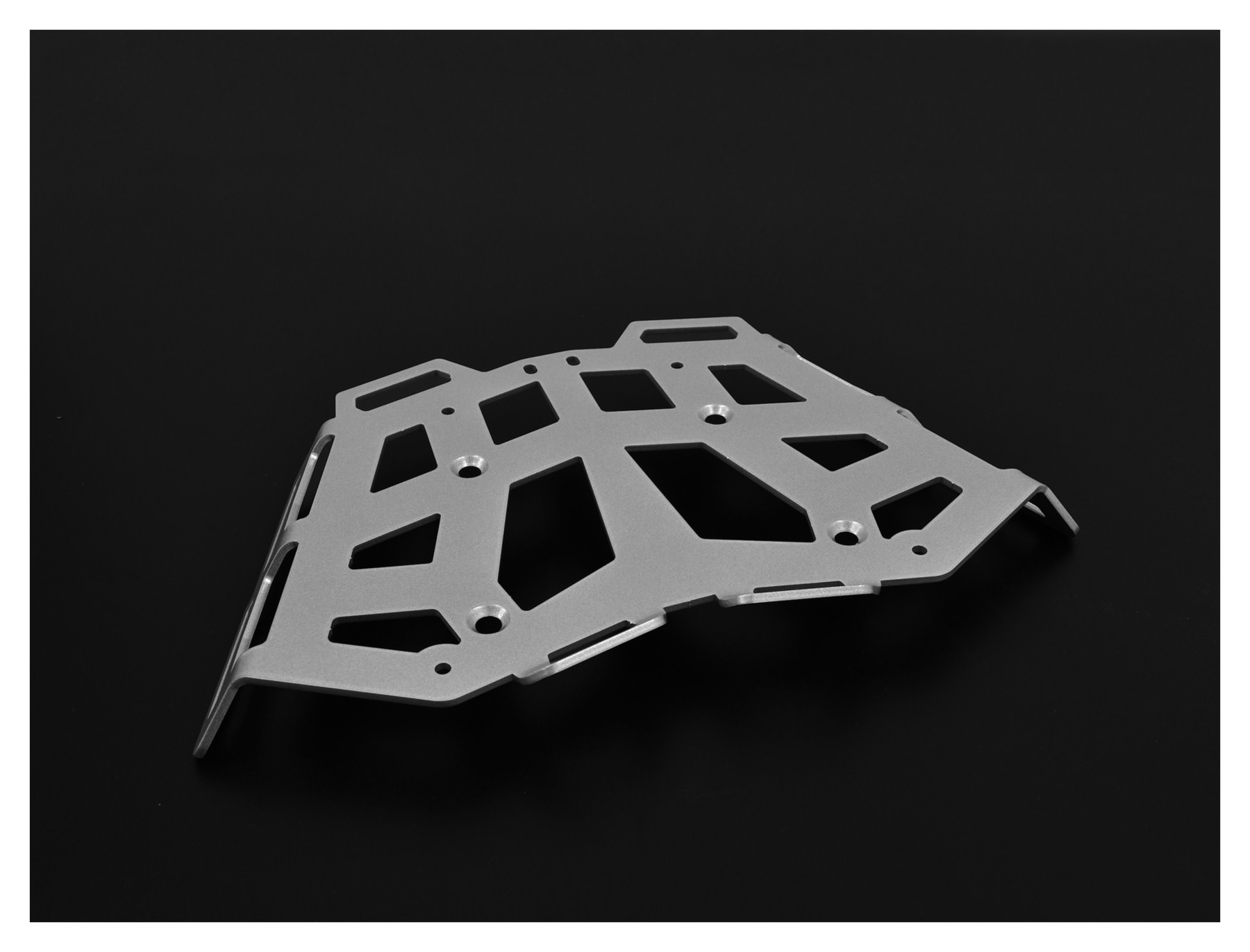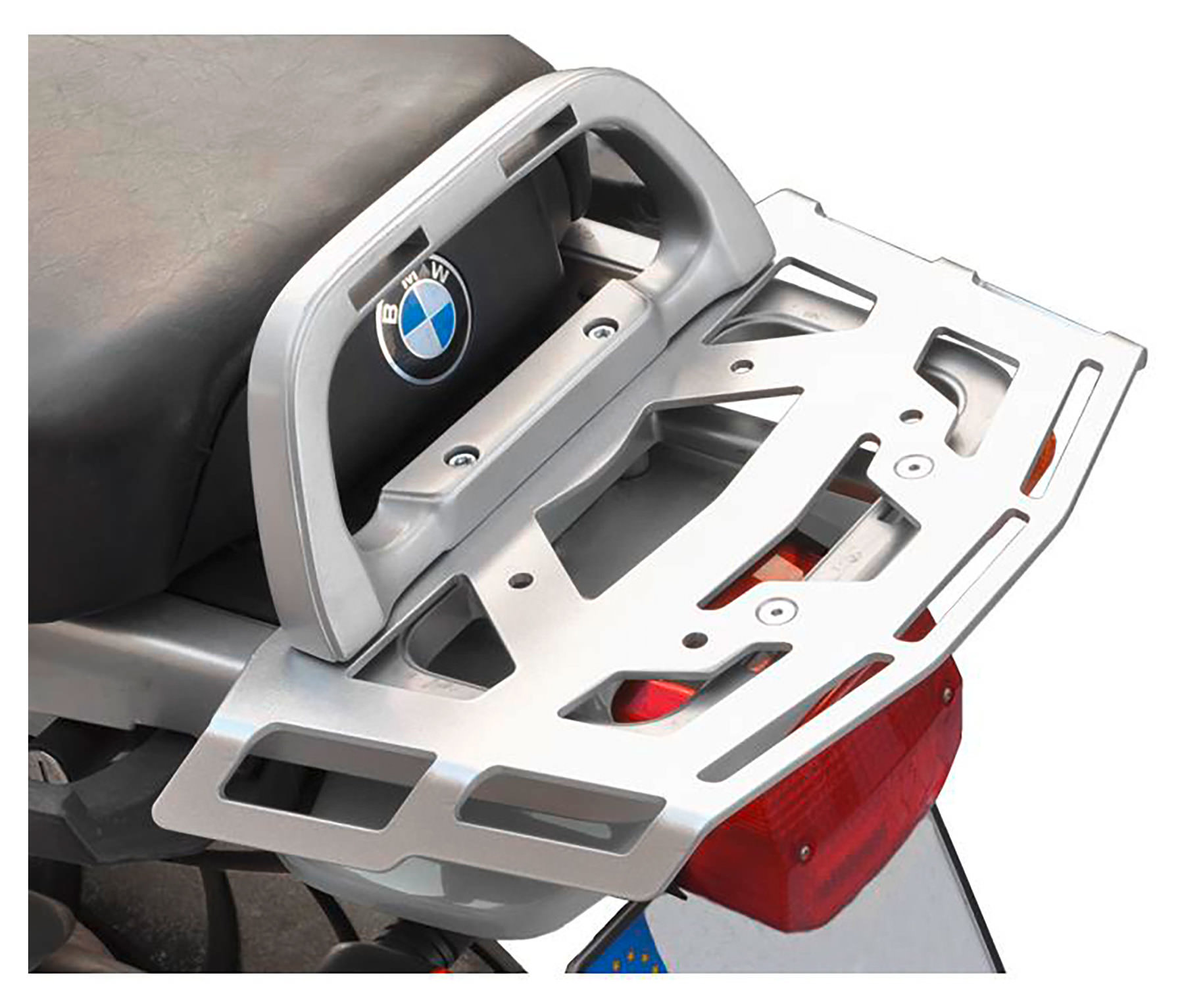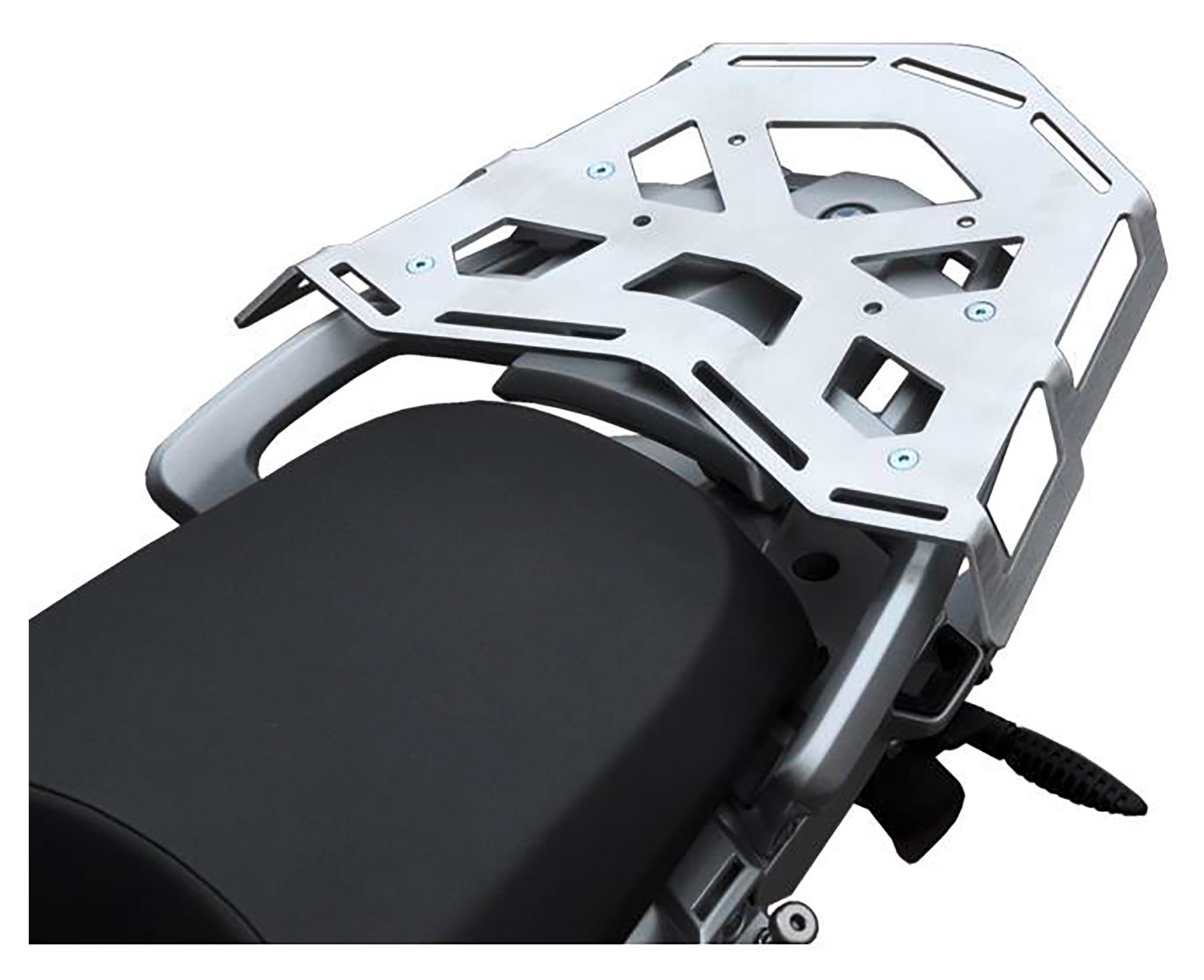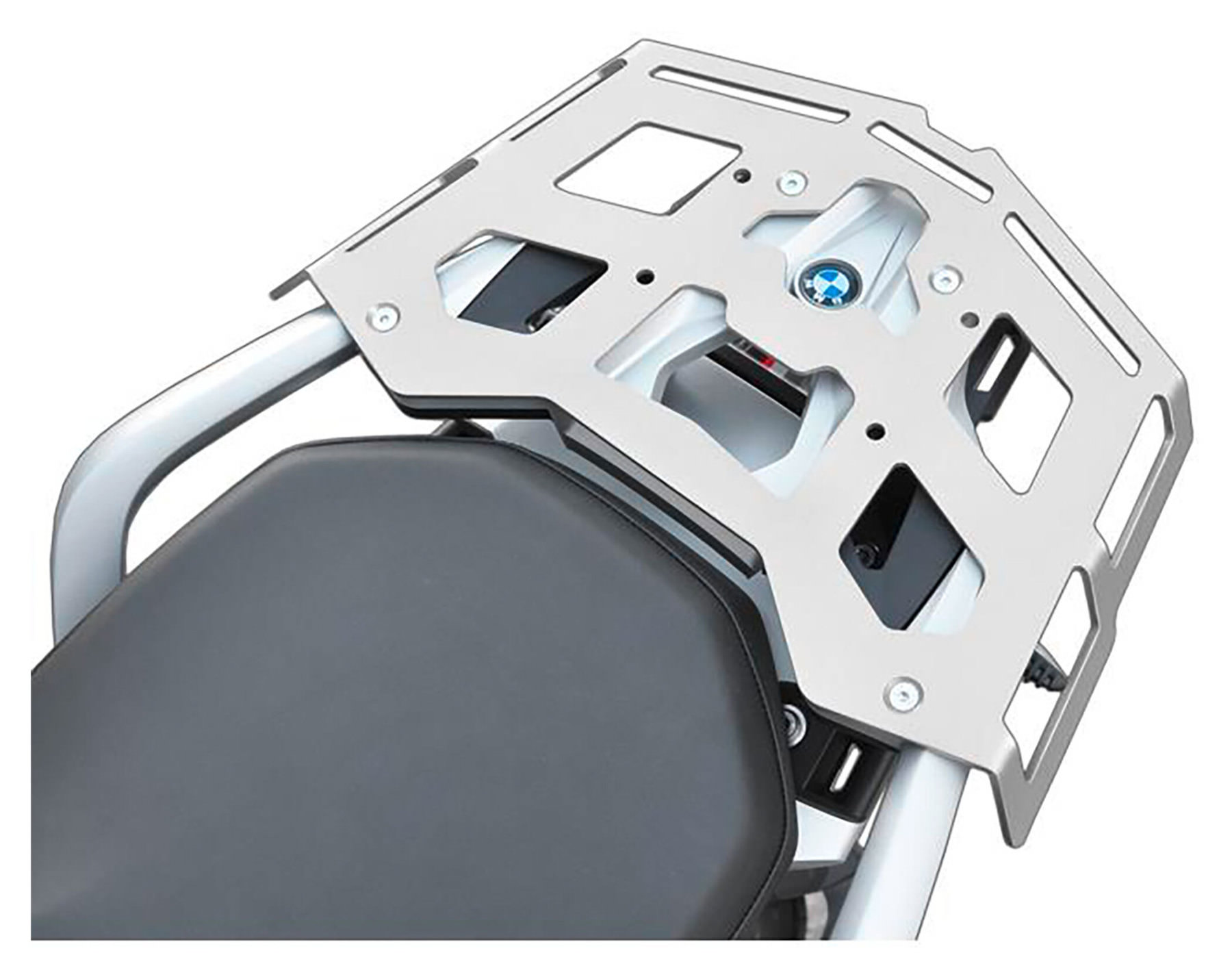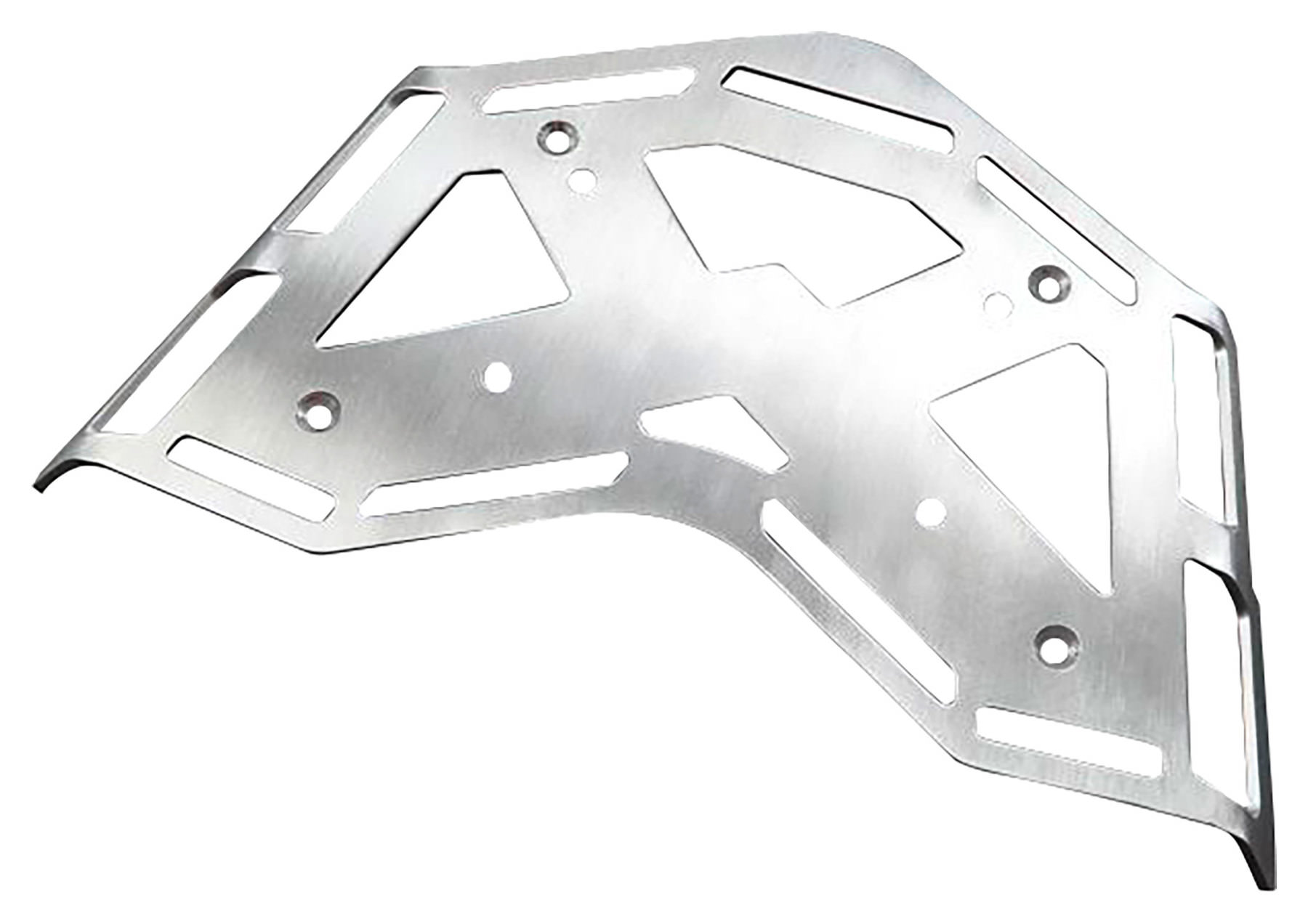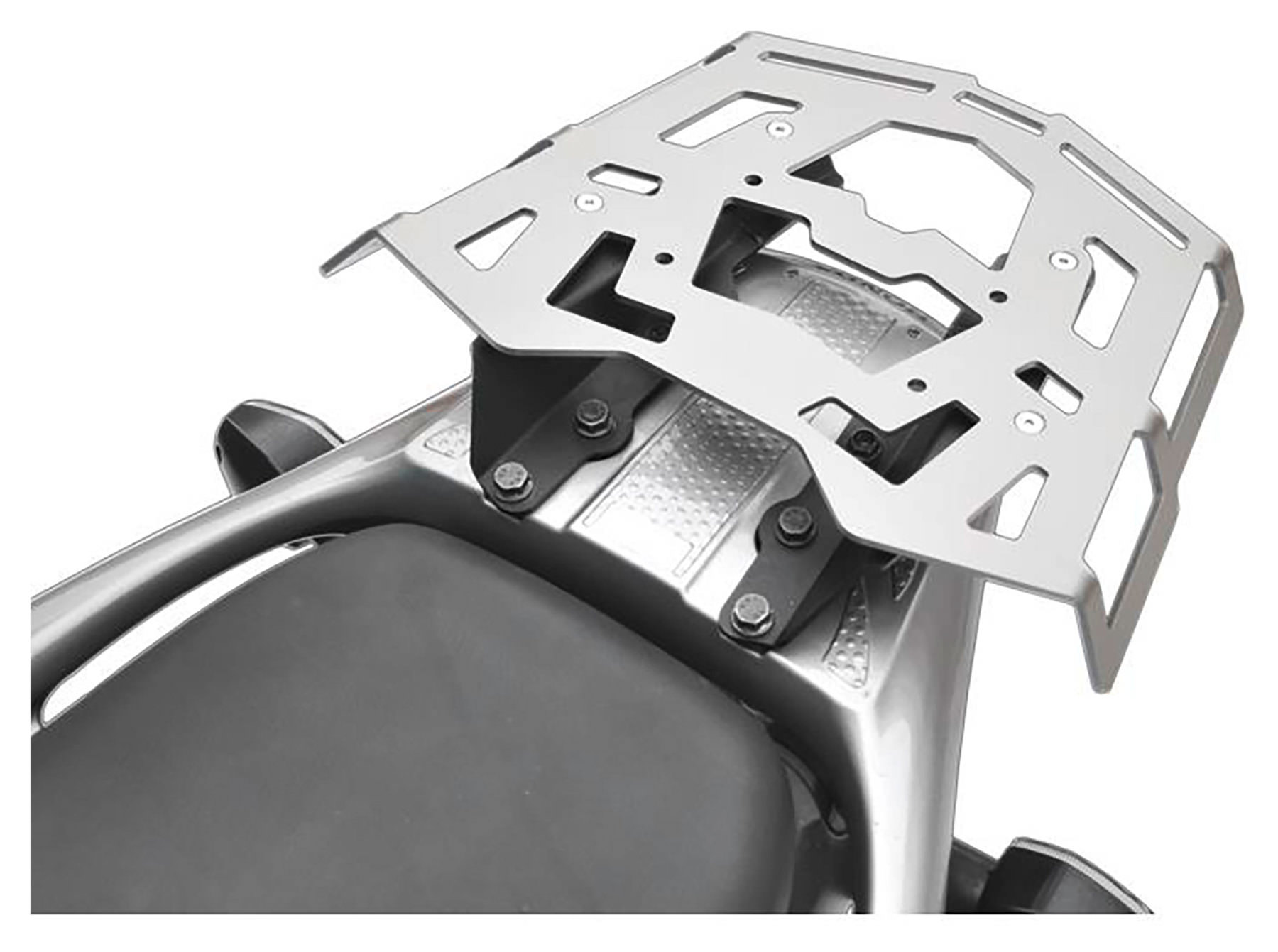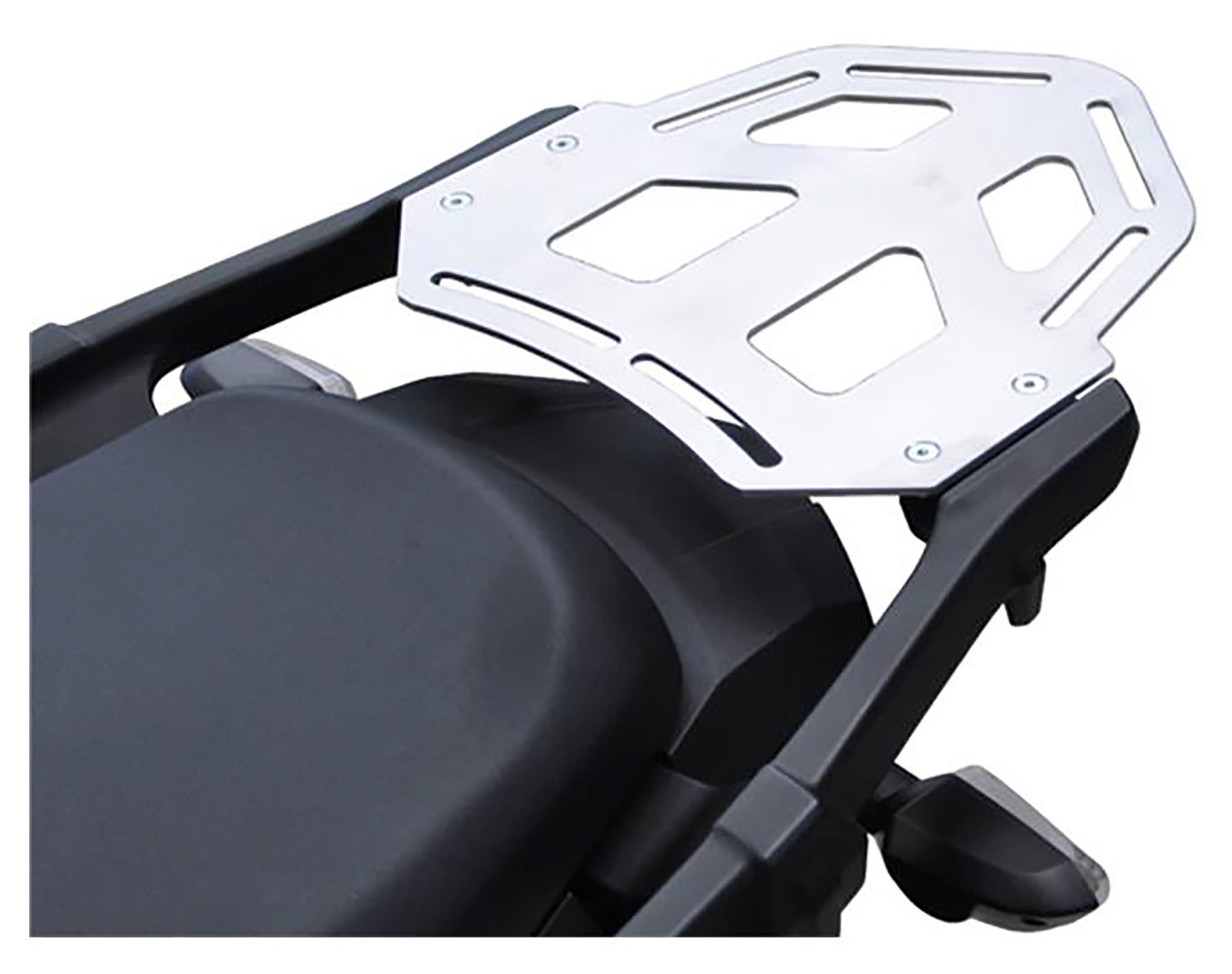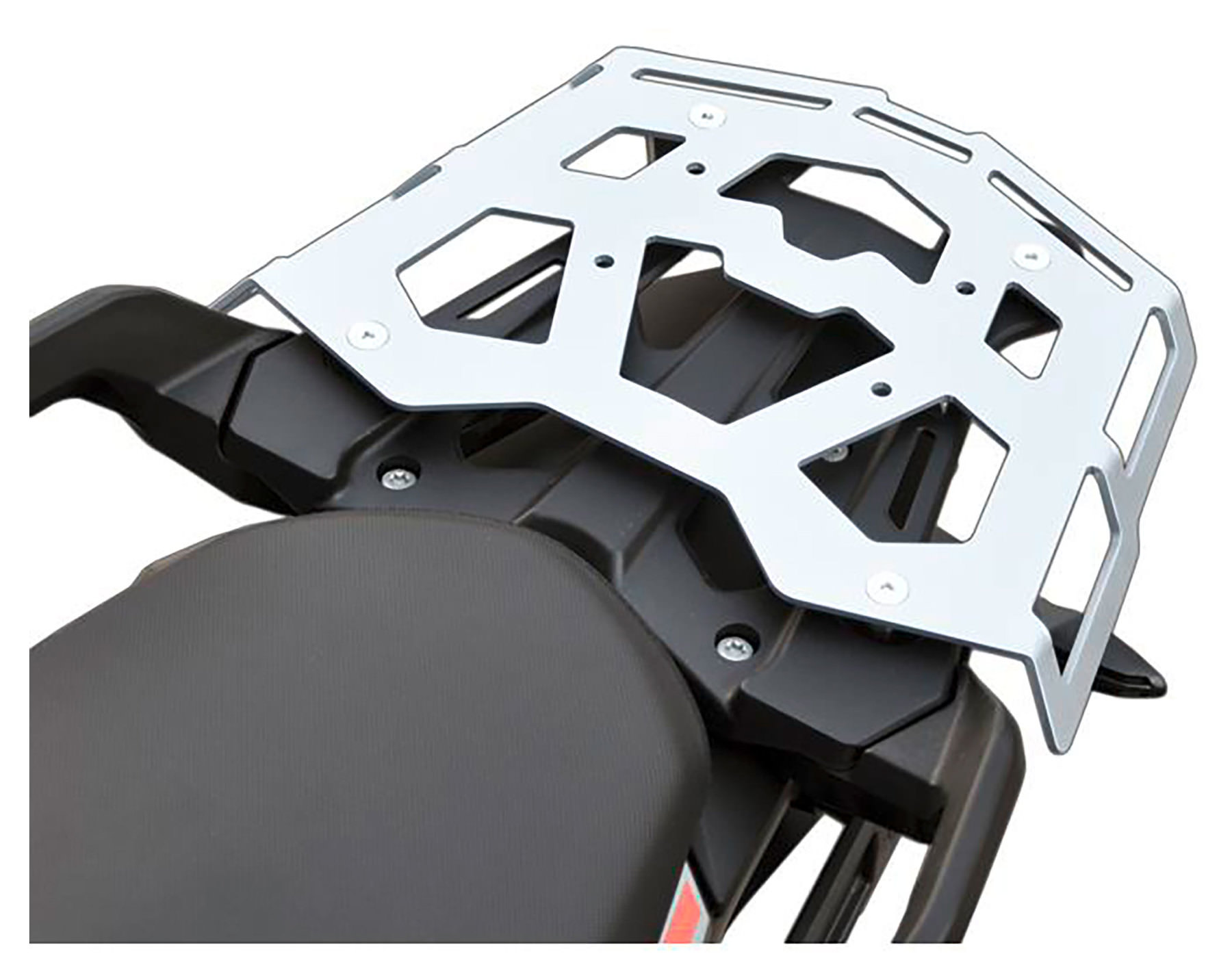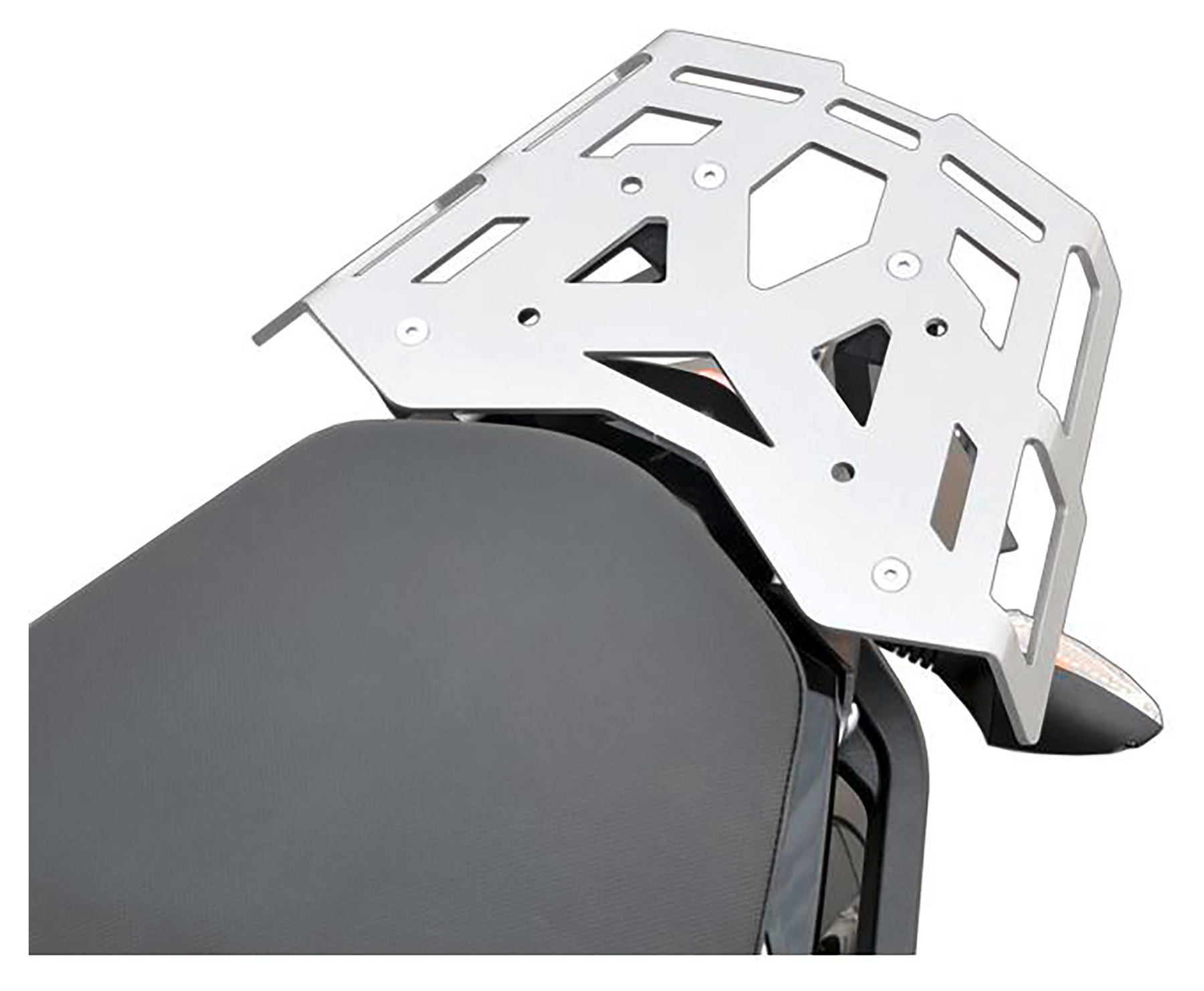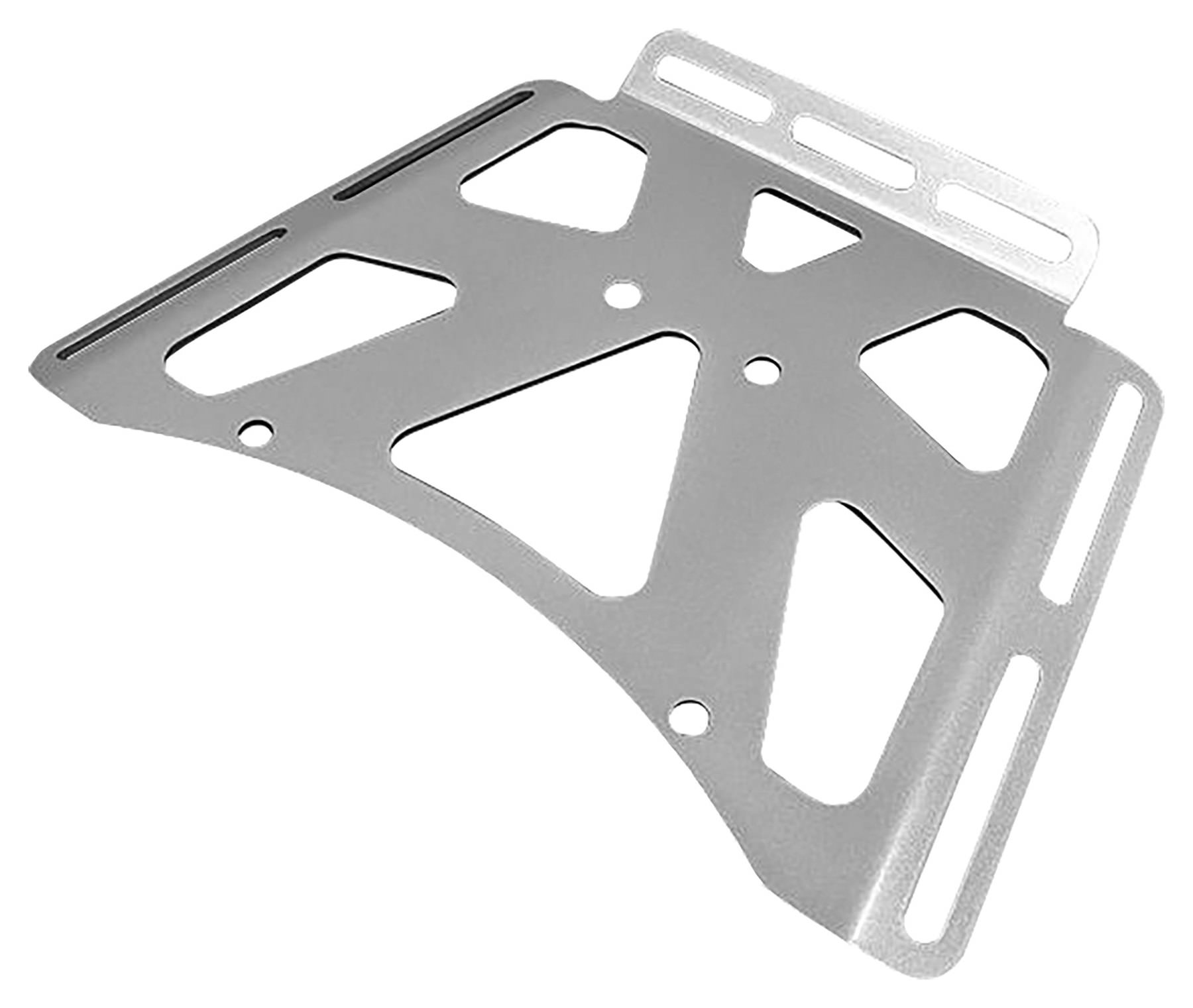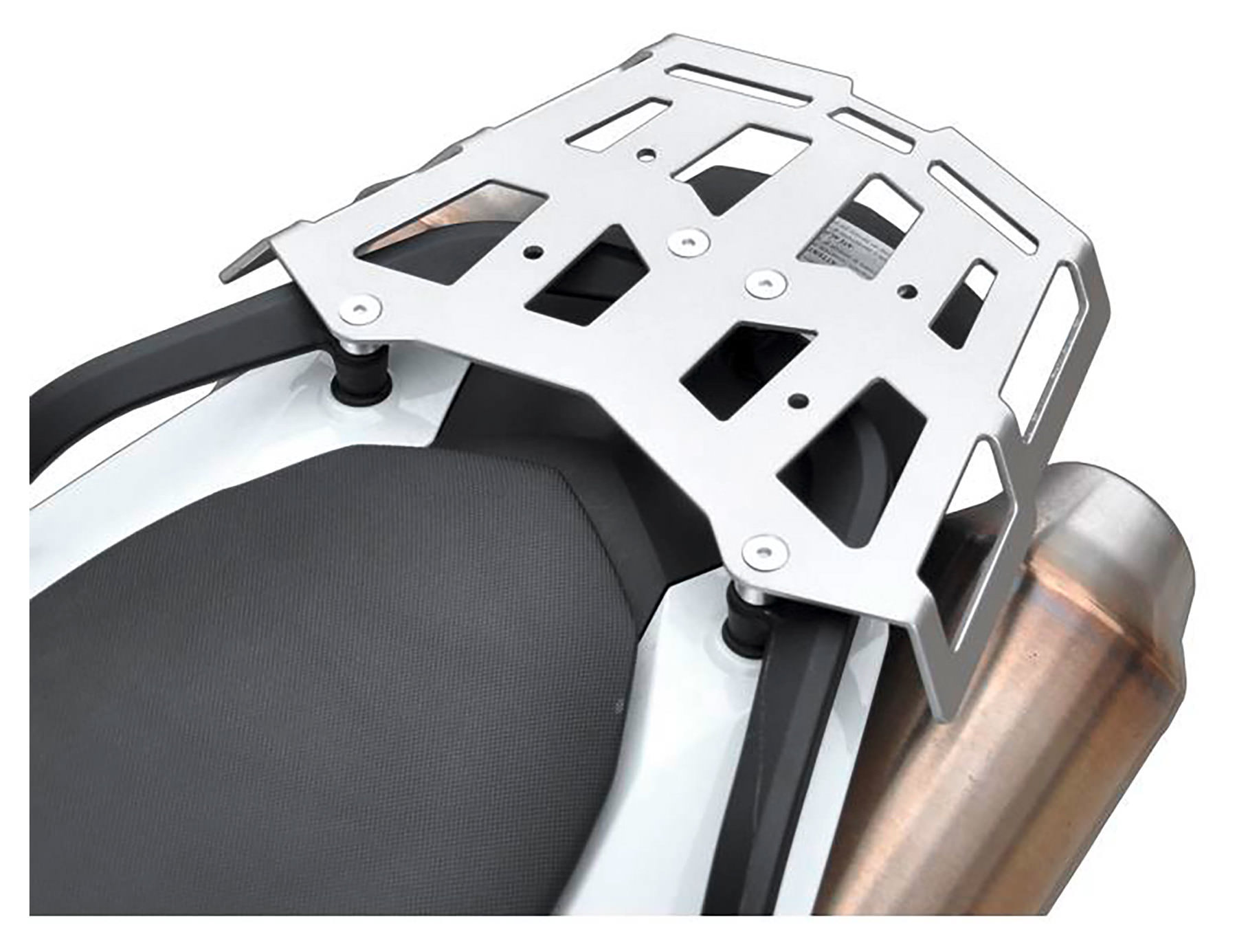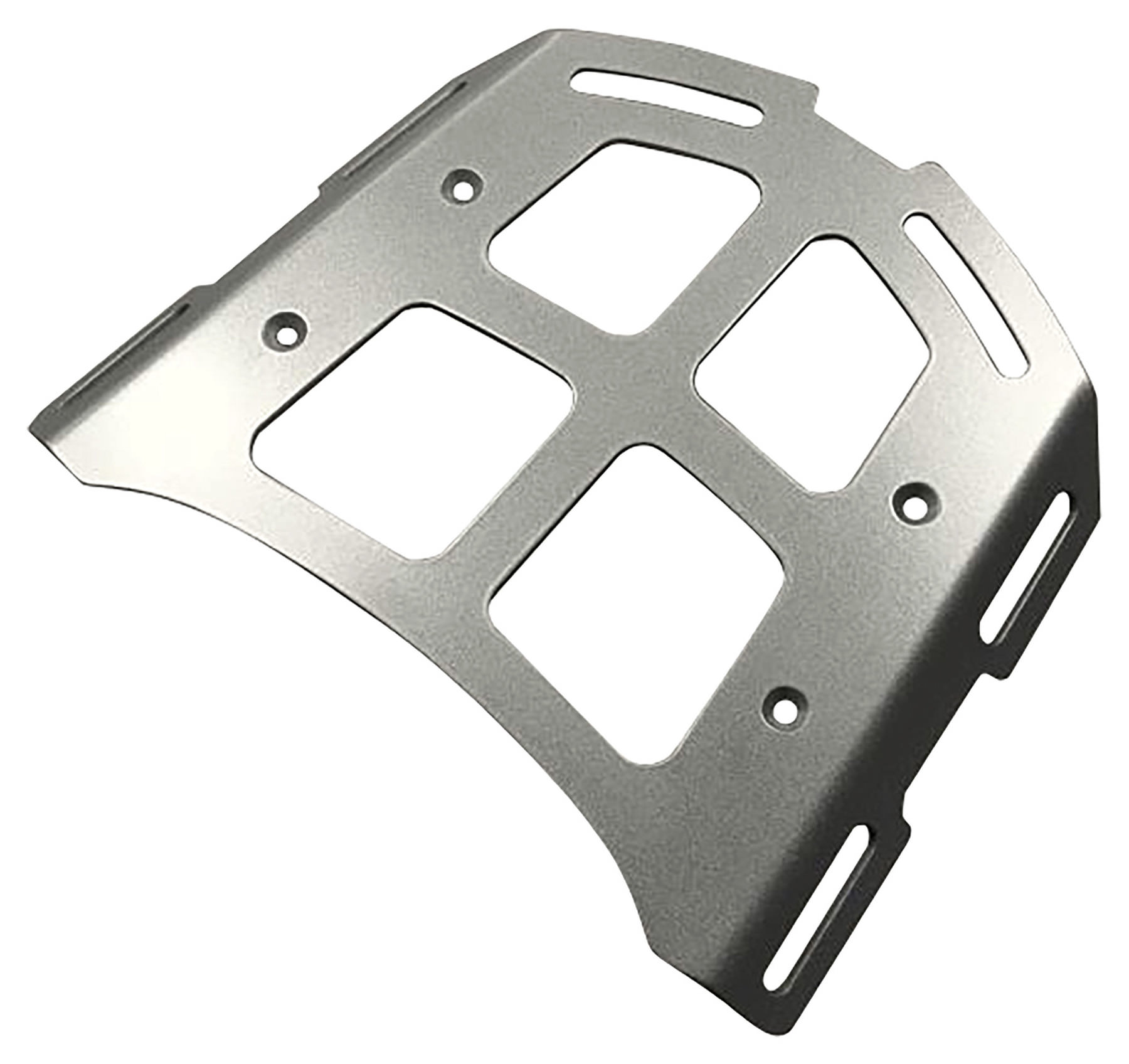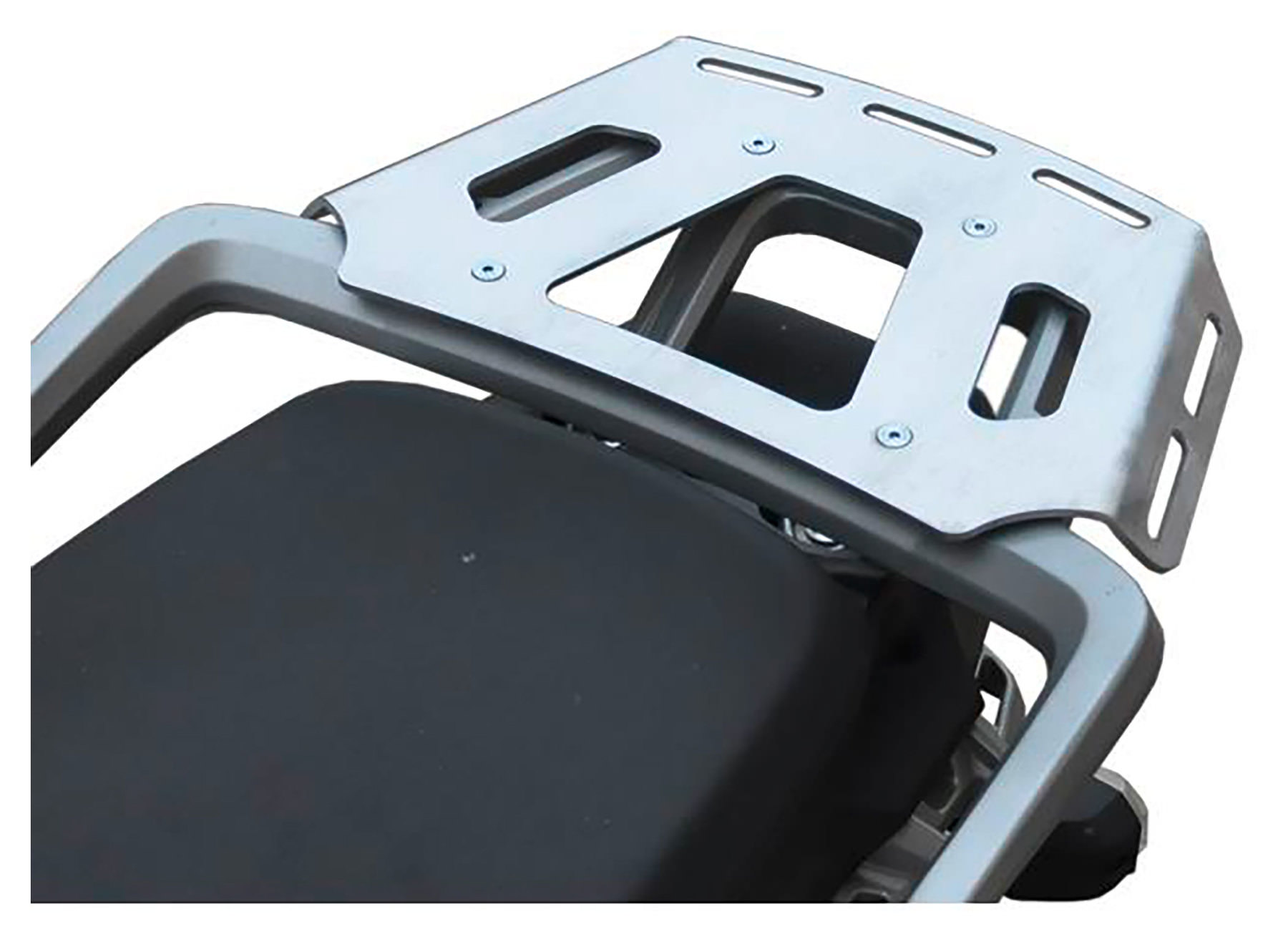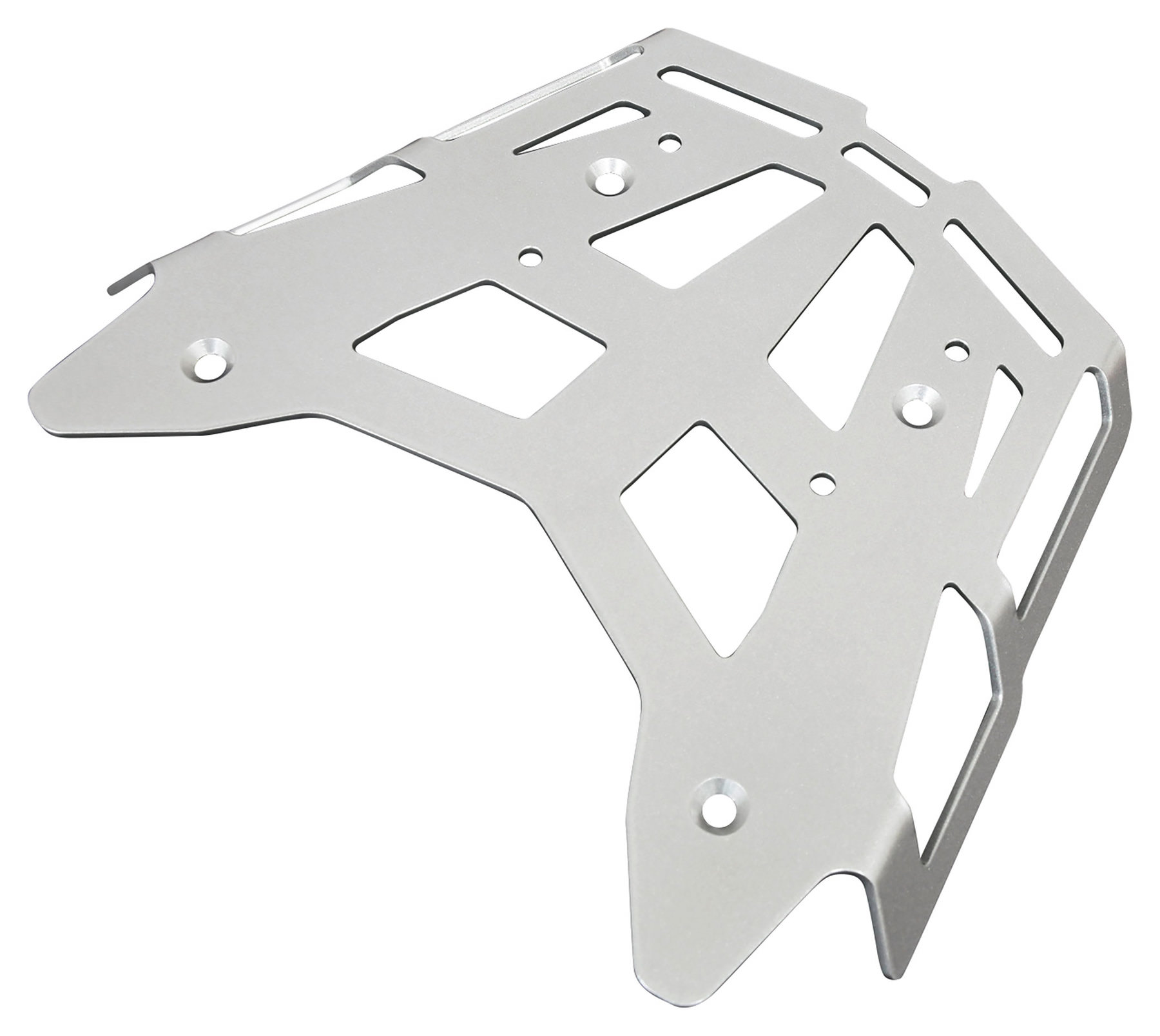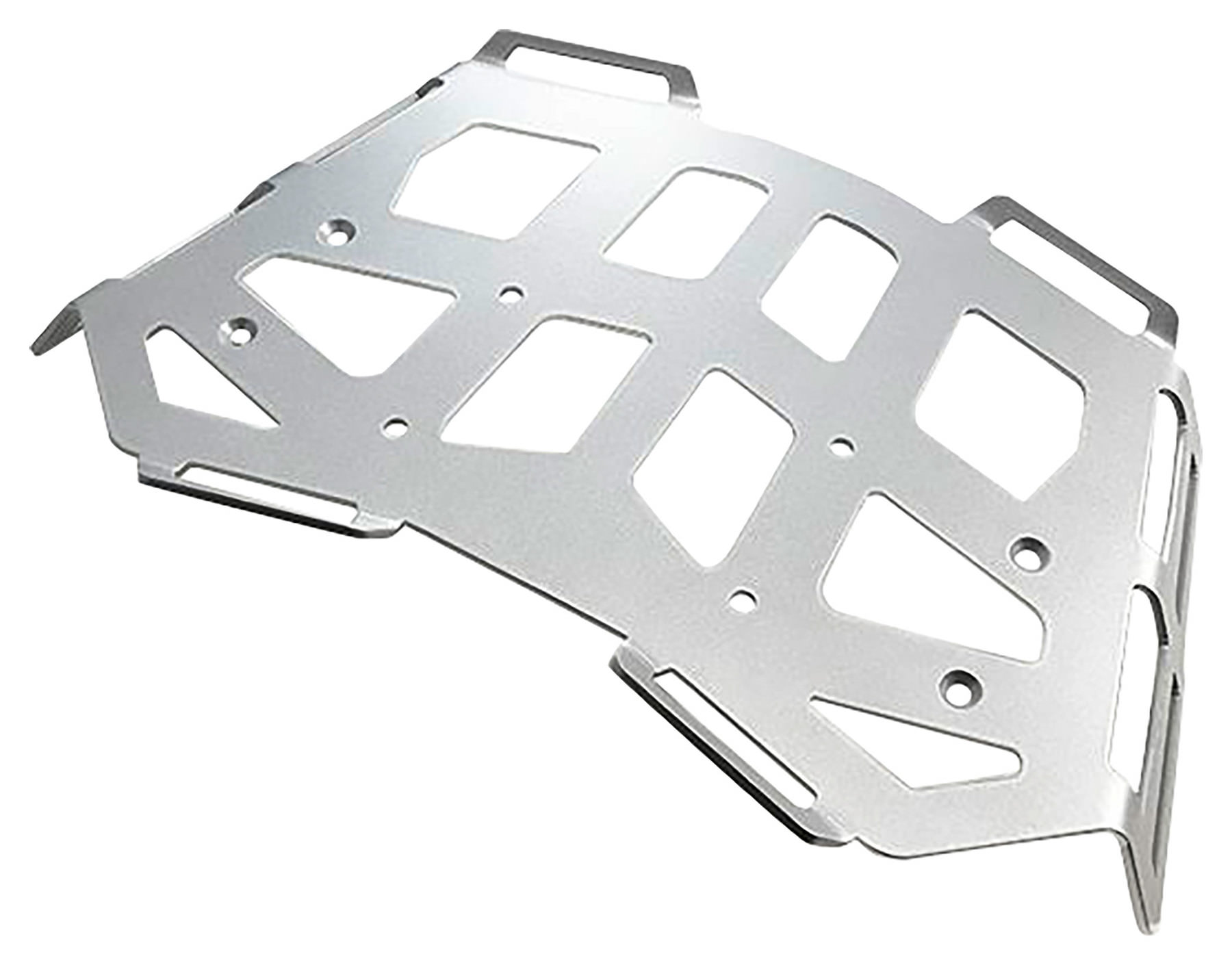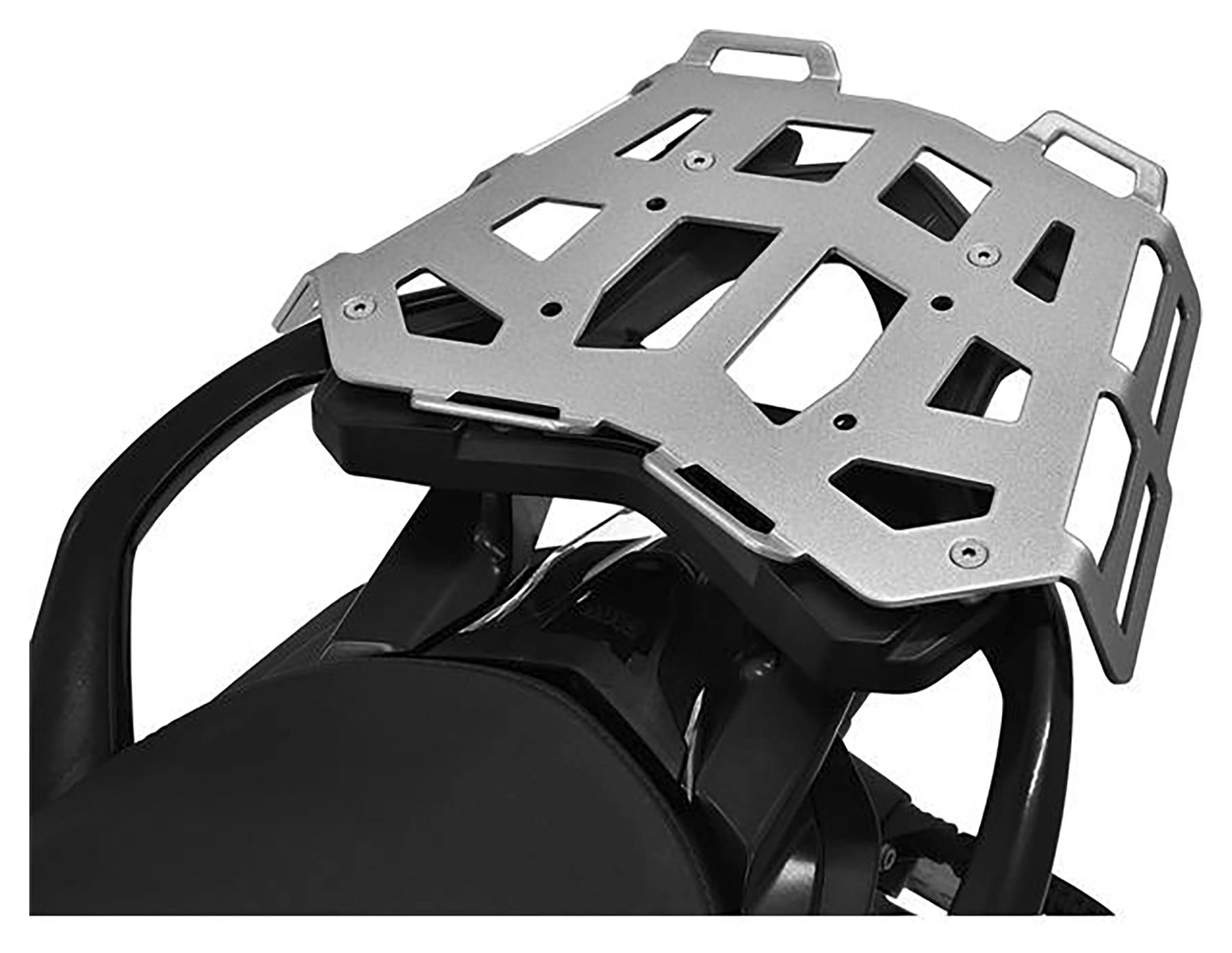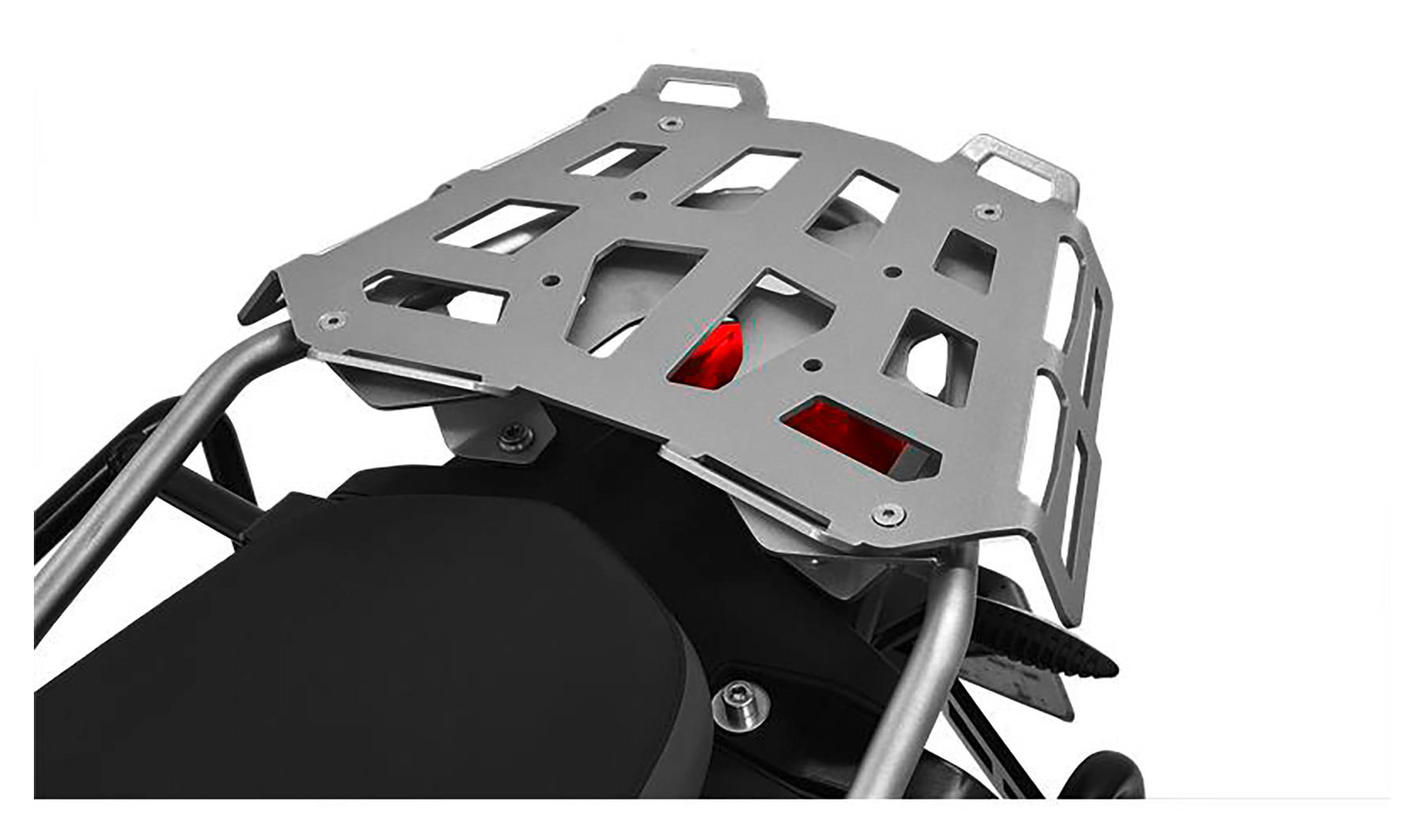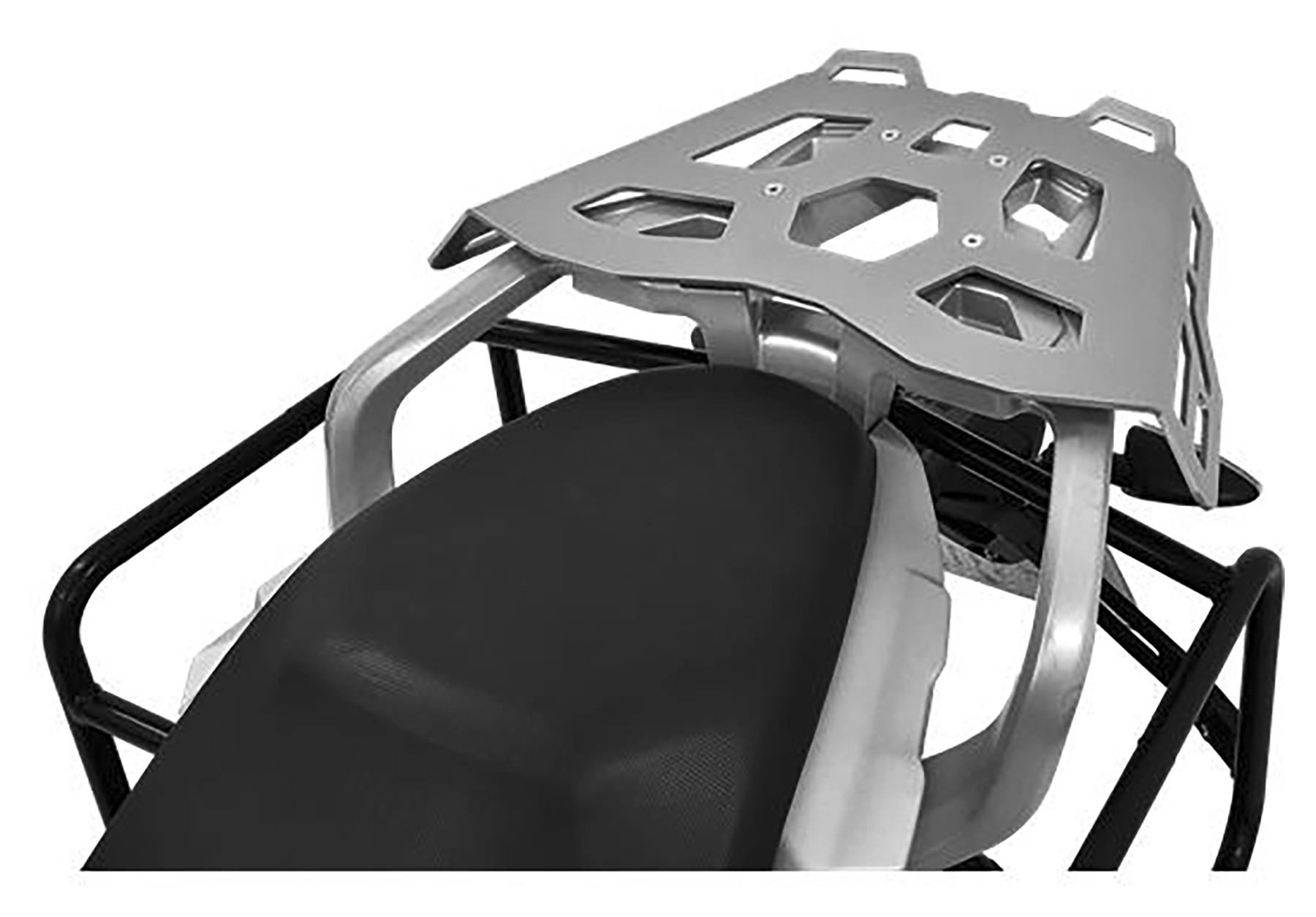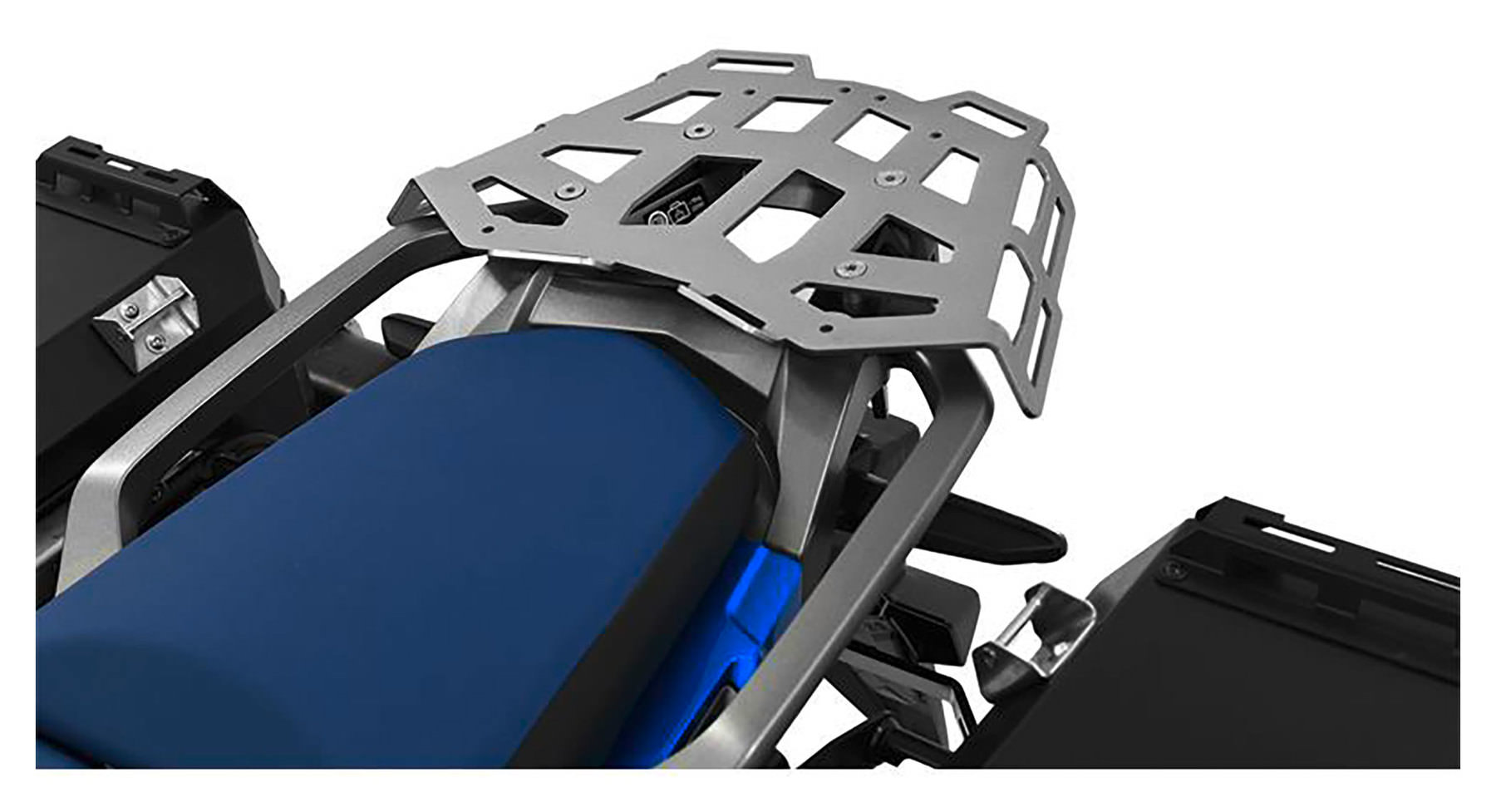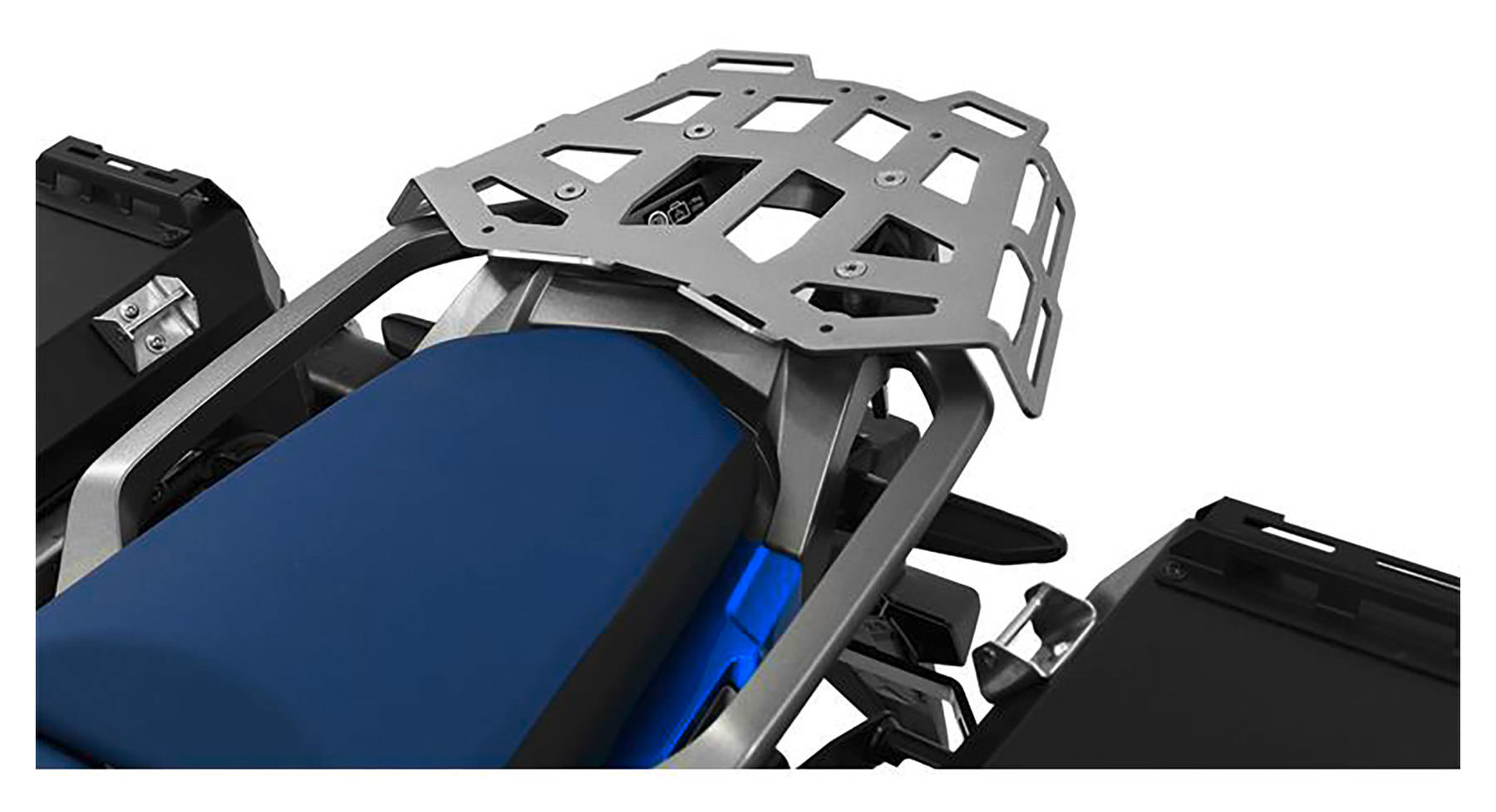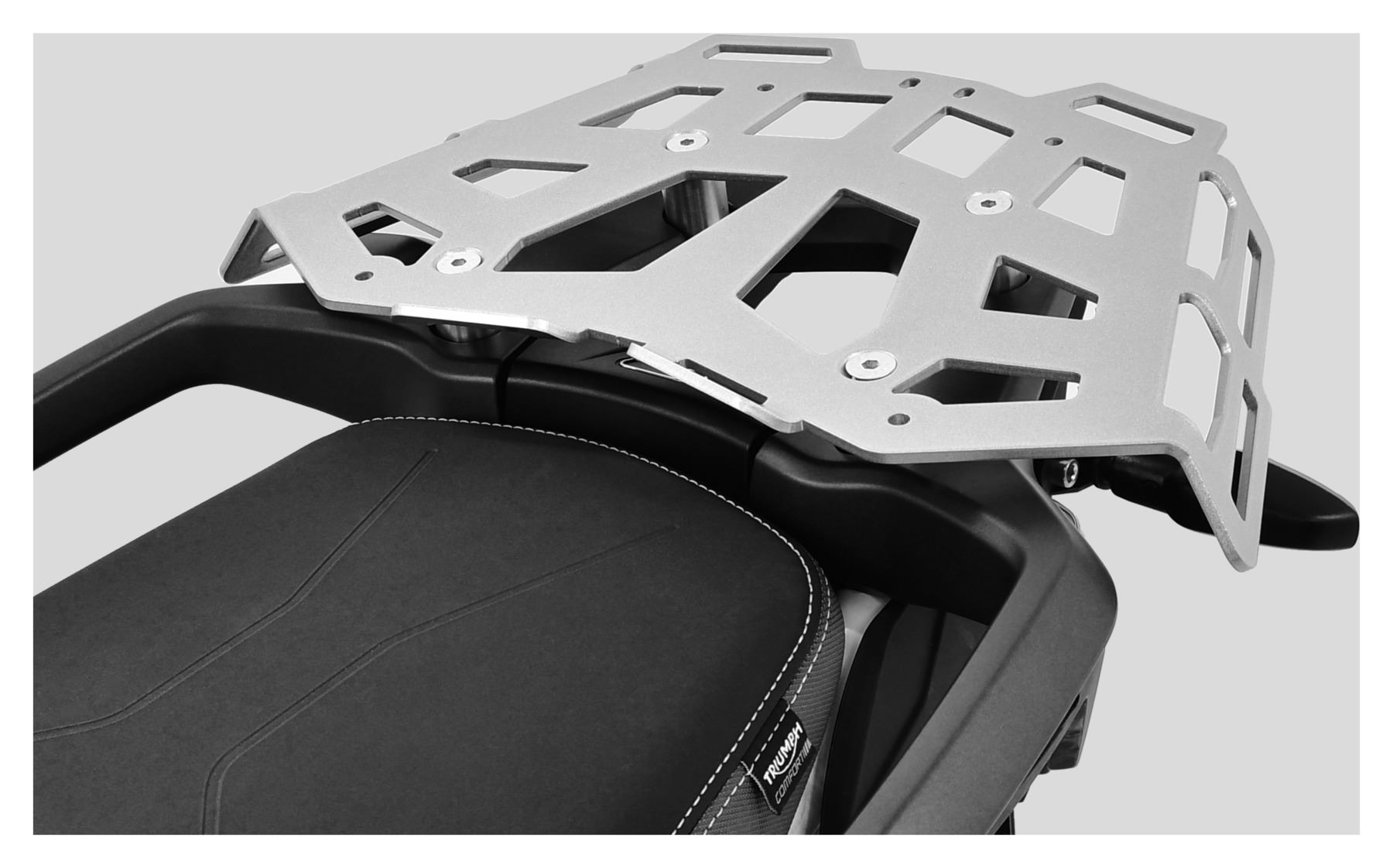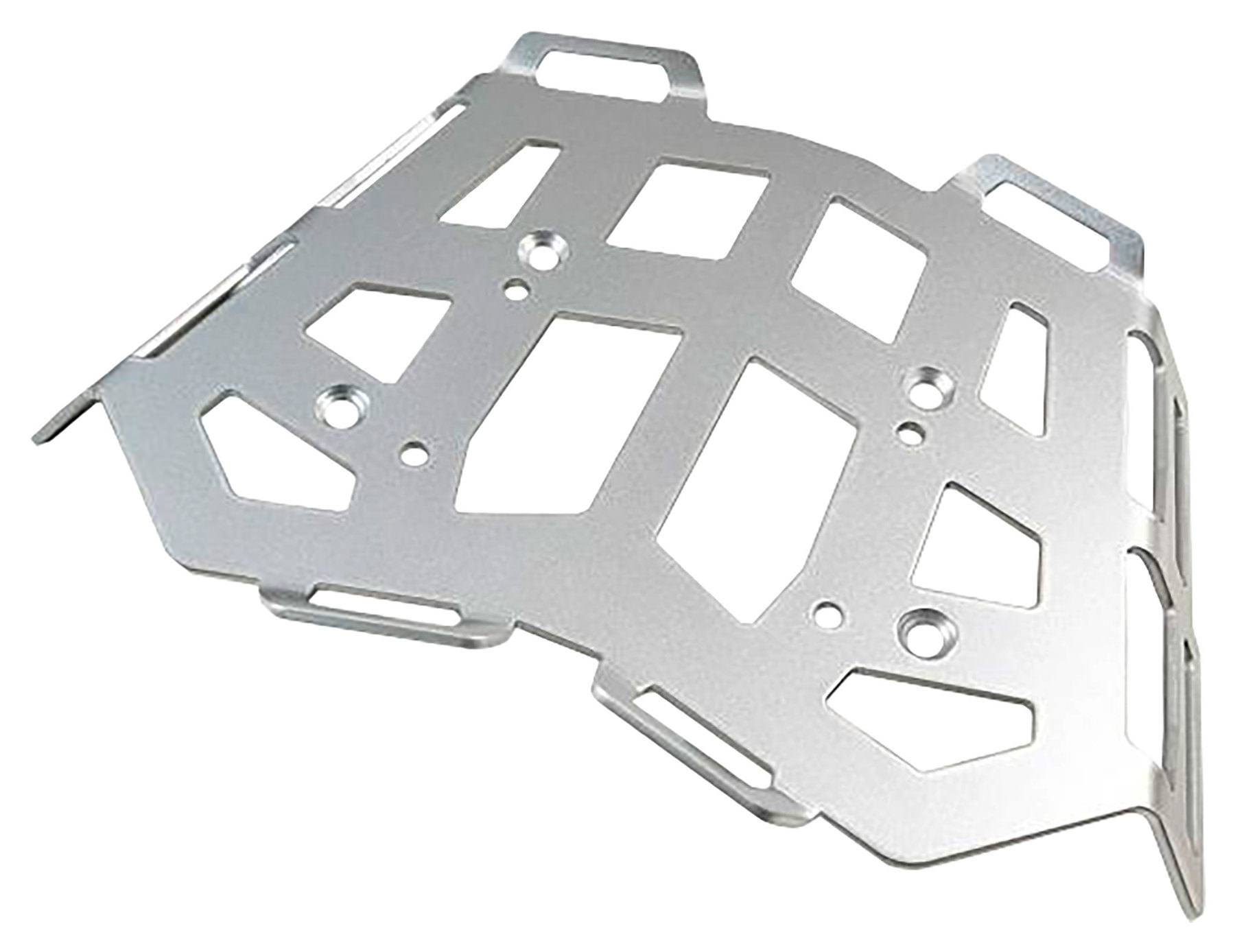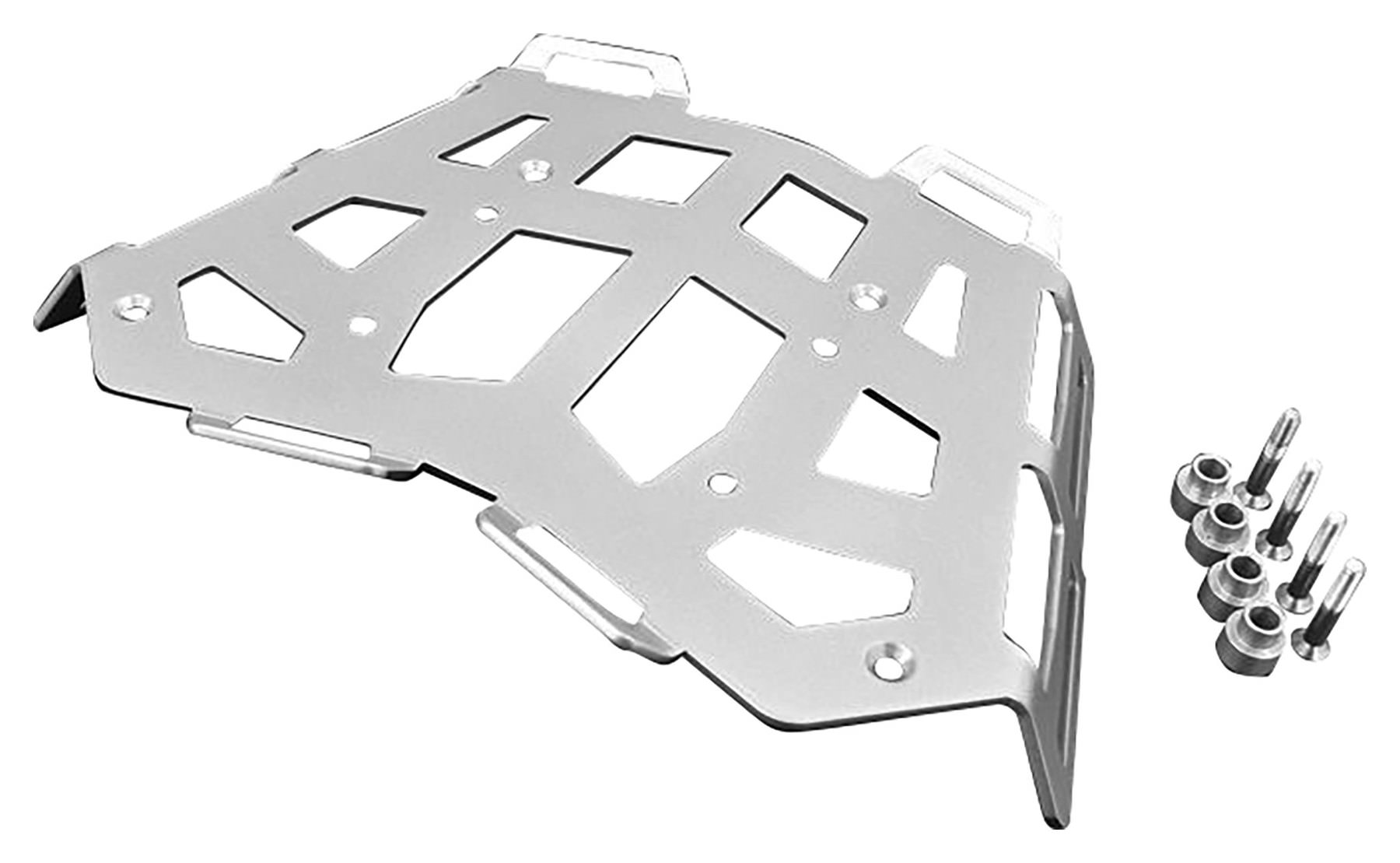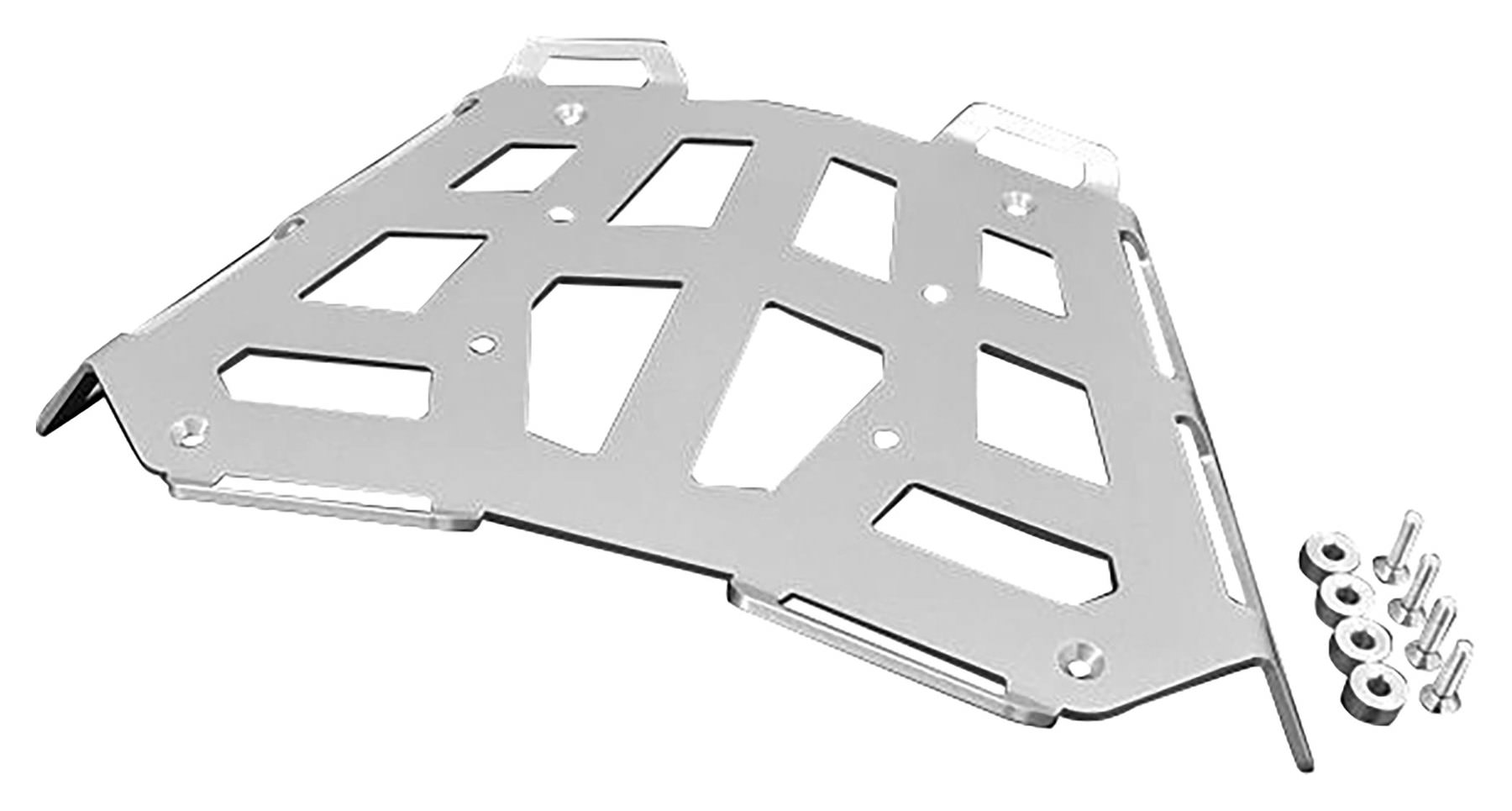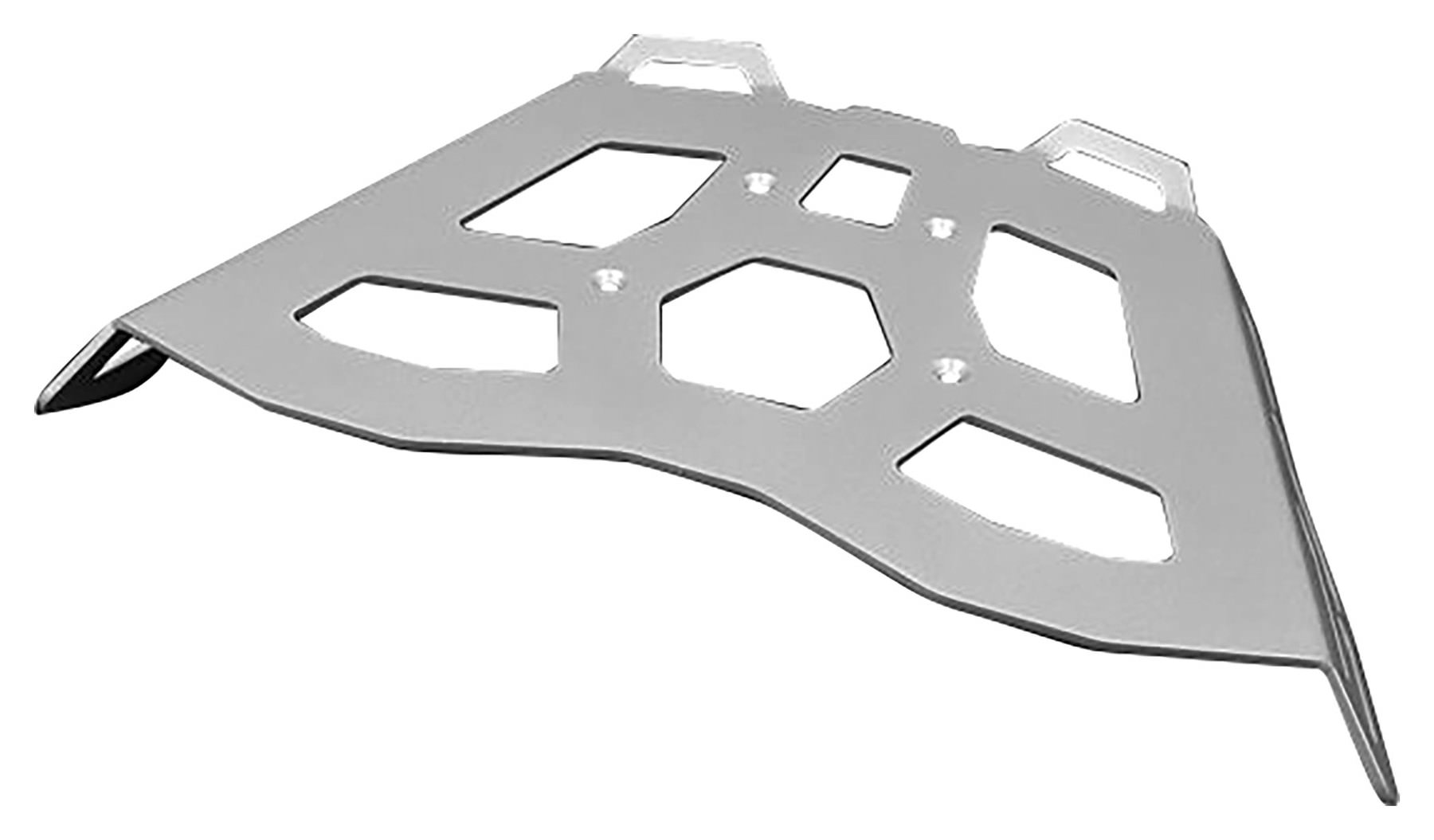 Zieger Luggage Carrier in silver
for various models
Unfortunately, this product is not compatible with this motorcycle.
Unfortunately, this product is not compatible with this motorcycle. You can find the right for the here: .
Free delivery on orders over €50.00
2 year return policy
Fast delivery
Zieger Luggage Carrier in silver
for various models
One of the easiest ways to increase the size of the luggage rack on your motorcycle, or to extend its supporting surface, is to install a Zieger top rack. It's really easy using the bike-specific versions because the fit is perfect. That's Zieger quality.
This rear rack is designed to blend brilliantly with the lines of your motorbike, and we've only had positive feedback about the quality and durability. Ideal for roll bags and soft bags.
For enlarging the luggage rack and for better support
Ideal for securing a roll bag or soft bag
Accurate fit makes for easy installation
Perfectly matched to the lines of your motorcycle
Material: Aluminium 4 mm
Colour: silver
1 top rack
Installation kit
Manufacturer details: Zieger
Motorcycle accessories made in Saxony

When Frank Zieger designed and built his first license plate holder back in 2005, the notion of having his own highly successful company still seemed like a distant dream. A metalworker by trade and also a serious motorcycle rider, he simply wanted something better than what was on the market. And from there, things just took off. A one-off item turned into a mini series, and as demand grew, so too did the range of products. Today Zieger employs 28 people in Dresden and Pirna, and the trend is upwards. The license plate holder is still Zieger's best selling product, but his crash bars, rear racks, engine guard plates, paddock stands and many other accessories are enjoying huge popularity.
No customer reviews have been submitted for this product.
Be the first to write a review!
Product
Art. No.
Availability
Price
Actions
ZIEGER LUGGAGE CARRIER - 690 DUKE 12-19, SILVER
10020578

The product will be ordered from the manufacturer for you. Depending on availability, longer delivery times are also possible. We'll let you know if that's the case. You can of course cancel your delivery at any time free of charge.

Available in 7-21 days

€105.00 1
ZIEGER LUGGAGE CARRIER - CRF 1000 L (2016-17)
10020590

The item is in stock and will be delivered in 2-5 working days. Note: Stocks are updated online every hour on working days from 7 a.m. to 8 p.m., so there is a good chance that the products are available if they appear online.

Available

€75.00 1
ZIEGER LUGGAGE CARRIER - CRF 1000 L 18-19, SILVER
10020637

The item is in stock and will be delivered in 2-5 working days. Note: Stocks are updated online every hour on working days from 7 a.m. to 8 p.m., so there is a good chance that the products are available if they appear online.

Available

€75.00 1
ZIEGER LUGGAGE CARRIER - CRF 1000 L ADV. (2019- )
10020639

The item is in stock and will be delivered in 2-5 working days. Note: Stocks are updated online every hour on working days from 7 a.m. to 8 p.m., so there is a good chance that the products are available if they appear online.

Available

€105.00 1
ZIEGER LUGGAGE CARRIER - DL 650 V-STROM 04-16
10020584

The product will be ordered from the manufacturer for you. Depending on availability, longer delivery times are also possible. We'll let you know if that's the case. You can of course cancel your delivery at any time free of charge.

Available in 7-21 days

€75.00 1
ZIEGER LUGGAGE CARRIER - F 750 GS/850 GS 18-20
10020597

The product will be ordered from the manufacturer for you. Depending on availability, longer delivery times are also possible. We'll let you know if that's the case. You can of course cancel your delivery at any time free of charge.

Available in 7-21 days

€75.00 1
ZIEGER LUGGAGE CARRIER - G 310 GS (2017- ), SILVER
10020599

The product will be ordered from the manufacturer for you. Depending on availability, longer delivery times are also possible. We'll let you know if that's the case. You can of course cancel your delivery at any time free of charge.

Available in 7-21 days

€75.00 1
ZIEGER LUGGAGE CARRIER - MULTISTRADA 1200 10-14
10020557

The product will be ordered from the manufacturer for you. Depending on availability, longer delivery times are also possible. We'll let you know if that's the case. You can of course cancel your delivery at any time free of charge.

Available in 7-21 days

€75.00 1
ZIEGER LUGGAGE CARRIER - R 1100 GS 94-99, SILVER
10020551

The item is in stock and will be delivered in 2-5 working days. Note: Stocks are updated online every hour on working days from 7 a.m. to 8 p.m., so there is a good chance that the products are available if they appear online.

Available

€75.00 1
ZIEGER LUGGAGE CARRIER - R 1200 GS 08-12, SILVER
10020553

The item is in stock and will be delivered in 2-5 working days. Note: Stocks are updated online every hour on working days from 7 a.m. to 8 p.m., so there is a good chance that the products are available if they appear online.

Available

€75.00 1
ZIEGER LUGGAGE CARRIER - R 1200 R (2015-18)
10020596

The product will be ordered from the manufacturer for you. Depending on availability, longer delivery times are also possible. We'll let you know if that's the case. You can of course cancel your delivery at any time free of charge.

Available in 7-21 days

€75.00 1
ZIEGER LUGGAGE CARRIER - TIGER 800/XC (2010-19)
10020586

The product will be ordered from the manufacturer for you. Depending on availability, longer delivery times are also possible. We'll let you know if that's the case. You can of course cancel your delivery at any time free of charge.

Available in 7-21 days

€75.00 1
ZIEGER LUGGAGE CARRIER - TIGER EXPLORER 1200/XC
10020588

The item is in stock and will be delivered in 2-5 working days. Note: Stocks are updated online every hour on working days from 7 a.m. to 8 p.m., so there is a good chance that the products are available if they appear online.

Available

€75.00 1
ZIEGER LUGGAGE CARRIER - TRANSALP XL 700 07-12
10020572

The item is in stock and will be delivered in 2-5 working days. Note: Stocks are updated online every hour on working days from 7 a.m. to 8 p.m., so there is a good chance that the products are available if they appear online.

Available

€105.00 1
ZIEGER LUGGAGE CARRIER - VARIOUS BMW MODELS
10020555

The item is in stock and will be delivered in 2-5 working days. Note: Stocks are updated online every hour on working days from 7 a.m. to 8 p.m., so there is a good chance that the products are available if they appear online.

Available

€75.00 1
ZIEGER LUGGAGE CARRIER - VARIOUS KTM MODELS
10020582

The product will be ordered from the manufacturer for you. Depending on availability, longer delivery times are also possible. We'll let you know if that's the case. You can of course cancel your delivery at any time free of charge.

Available in 7-21 days

€75.00 1
ZIEGER LUGGAGE CARRIER - VARIOUS KTM MODELS
10020580

The product will be ordered from the manufacturer for you. Depending on availability, longer delivery times are also possible. We'll let you know if that's the case. You can of course cancel your delivery at any time free of charge.

Available in 7-21 days

€75.00 1
ZIEGER LUGGAGE CARRIER - VARIOUS KTM MODELS
10020576

The product will be ordered from the manufacturer for you. Depending on availability, longer delivery times are also possible. We'll let you know if that's the case. You can of course cancel your delivery at any time free of charge.

Available in 7-21 days

€75.00 1
ZIEGER LUGGAGE CARRIER - VARIOUS TRIUMPH MODELS
10015617

The product will be ordered from the manufacturer for you. Depending on availability, longer delivery times are also possible. We'll let you know if that's the case. You can of course cancel your delivery at any time free of charge.

Available in 7-21 days

€75.00 1
ZIEGER LUGGAGE CARRIER - VERSYS 1000 (2017-19)
10020593

The product will be ordered from the manufacturer for you. Depending on availability, longer delivery times are also possible. We'll let you know if that's the case. You can of course cancel your delivery at any time free of charge.

Available in 7-21 days

€75.00 1
ZIEGER LUGGAGE CARRIER - VERSYS 1000 2012-16
10020574

The product will be ordered from the manufacturer for you. Depending on availability, longer delivery times are also possible. We'll let you know if that's the case. You can of course cancel your delivery at any time free of charge.

Available in 7-21 days

€75.00 1
ZIEGER LUGGAGE CARRIER - VERSYS 650 (2015-19)
10020592

The product will be ordered from the manufacturer for you. Depending on availability, longer delivery times are also possible. We'll let you know if that's the case. You can of course cancel your delivery at any time free of charge.

Available in 7-21 days

€105.00 1
ZIEGER LUGGAGE CARRIER - VFR 1200 X CROSSTOURER
10020570

The product will be ordered from the manufacturer for you. Depending on availability, longer delivery times are also possible. We'll let you know if that's the case. You can of course cancel your delivery at any time free of charge.

Available in 7-21 days

€75.00 1