Everything you need for motorcycle riding
Protect yourself as well as you can with these accessories.
For your protection and comfort
Add to your equipment with protection for your head, hands and feet. At Louis you have a large selection in all areas. And full purchasing advice too!
---
---
---
This is your motorcycle world
Of course, motorcycle riding is far too wonderful to leave to the men. And why should that great feeling of taking hold of the handlebars yourself be denied to you? It's not! So, follow the example of the women we are going to introduce you to in the following. As different as they, their motorcycles and their motivations are, they all love to be on the move with their bike. They have their MOTORCYCLE AT HEART – just like the employees at Louis. What are you waiting for?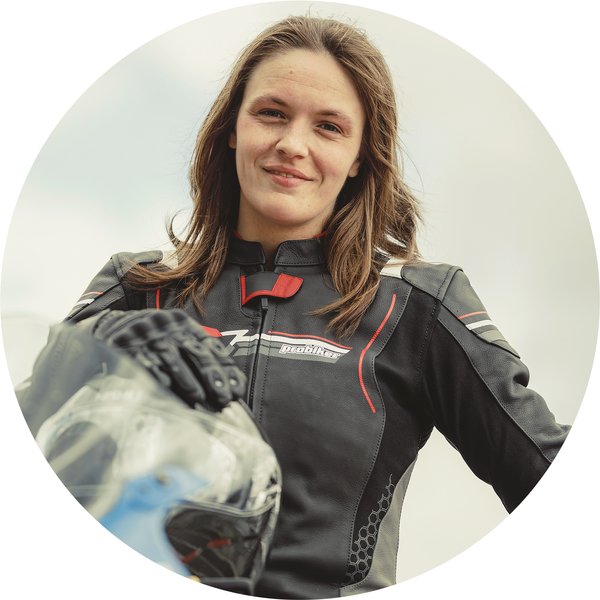 ---
"Apart from the correct fit, another important factor to consider when choosing a helmet
is what sort of biking you intend to use it for..
It's your head, it's your helmet – both have to be matched! What use to you is the best-looking, most incredible design if under the shell it pinches so badly that after a quarter of an hour you have a terrible headache? Please note however: a brand new helmet will always fit tighter than one that has been worn in. The cushioning gives over time. And a helmet is a piece of sporting equipment – not a knitted hat! Wearing a helmet has precious little to do with "comfort". So before you commit yourself to buying a helmet that you plan to wear for the next few years, always try it on with a tight-fitting balaclava – the longer you try it for, the better. At all Louis stores you also have the opportunity to take your selected model with you for a test run.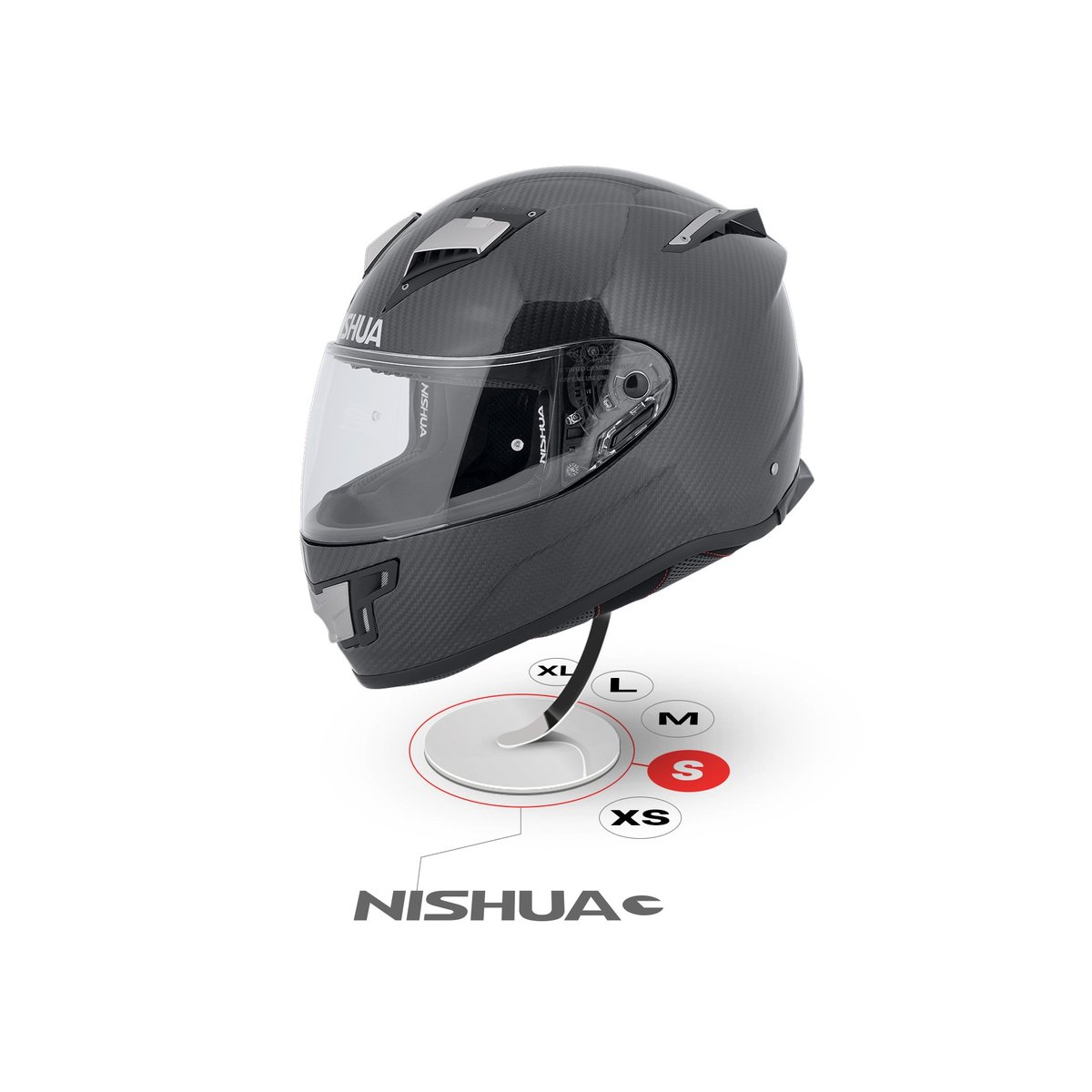 FULL-FACE SPORTS HELMET
This is the most popular type. The chin bar provides maximum protection for your head. The aerodynamic shape makes these helmets suitable for high speeds.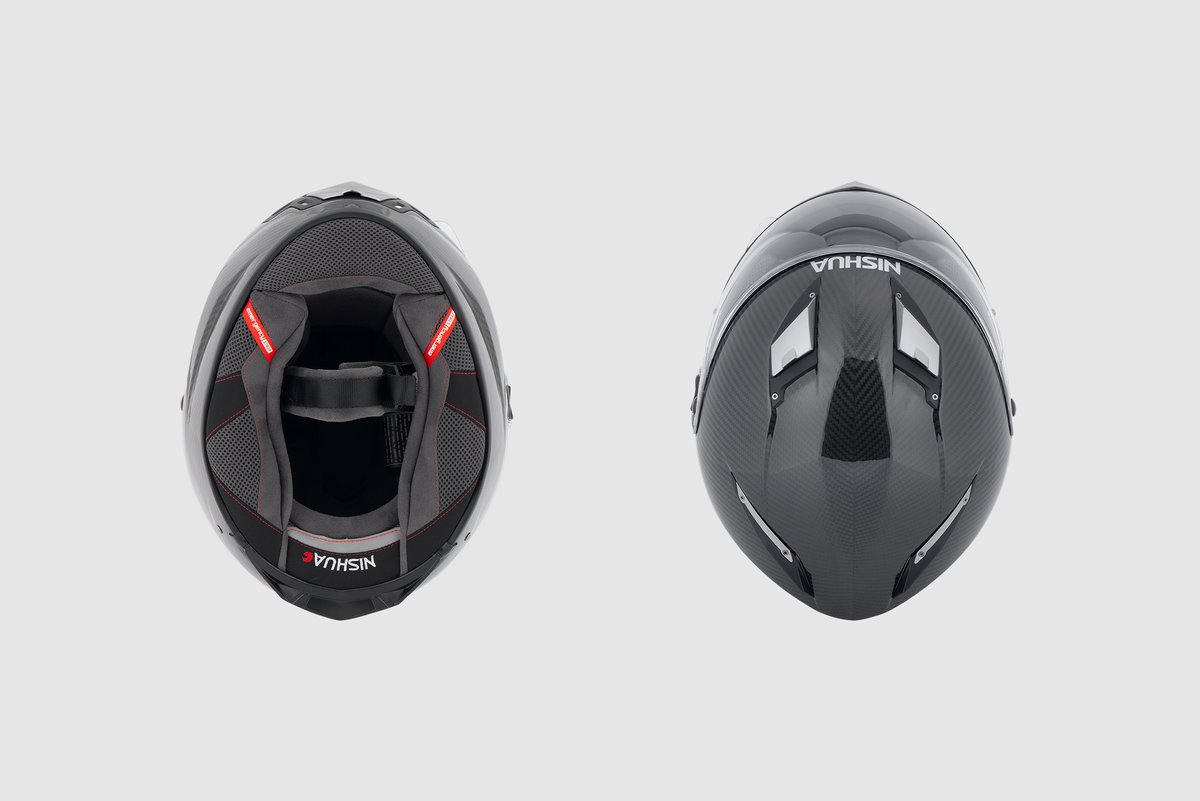 The next generation of Nishua's top-of-the-range *NRX* model graces the scene. Nishua *NRX-2* is getting ready to turn the heads of all sporty motorcycle riders. Go directly to the Nishua brand shop
Nishua NRX-2 Carbon Full-Face-Helmet
Type of helmet: Full-face helmet
Shell material: Carbon
Helmet shell sizes: 2 shells
Lining: Comfort lining
Certificates: ECE 22.05
Weight approx: 1250 gram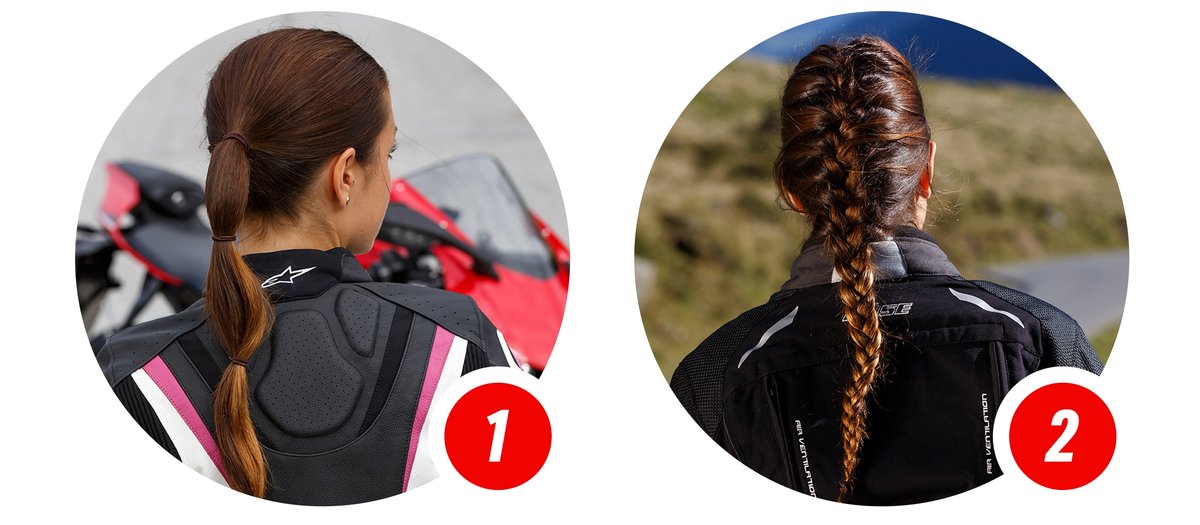 Tips for preventing chaos beneath your helmet
Several hair ties will prevent your mane from becoming hopelessly matted
What works best is a low ponytail or plaited pigtail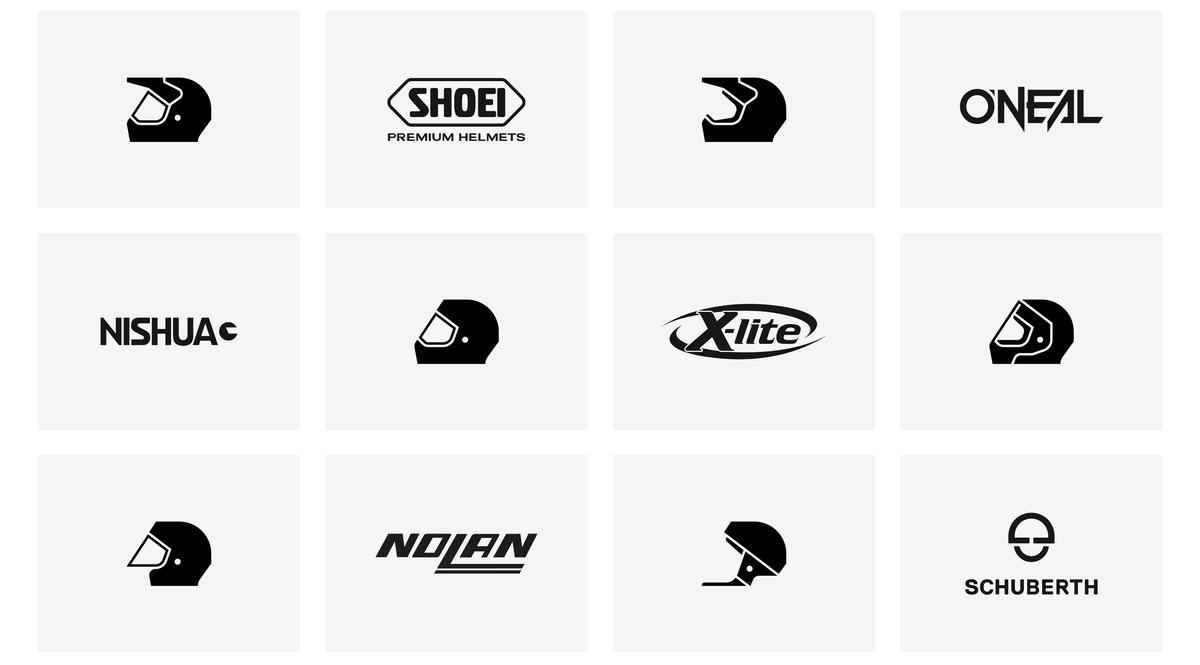 Helmet buyer's guide
And, here's another tip in case you're not quite sure which helmet is the right one for you: check out our online helmet buyer's guide.
Show us your hands; they are the most important connection to your motorcycle. You should be able to operate the steering, accelerator, clutch and brake with good tactile response at all times. But you should never do without gloves. They protect your hands from the cold, wet and from injuries. They do however lessen that absolutely direct feel. Then it's a question of whether you are looking for gloves for sports, tours, for in the city or chopper gloves. Finding the right gloves really isn't straightforward. So here are a few useful tips: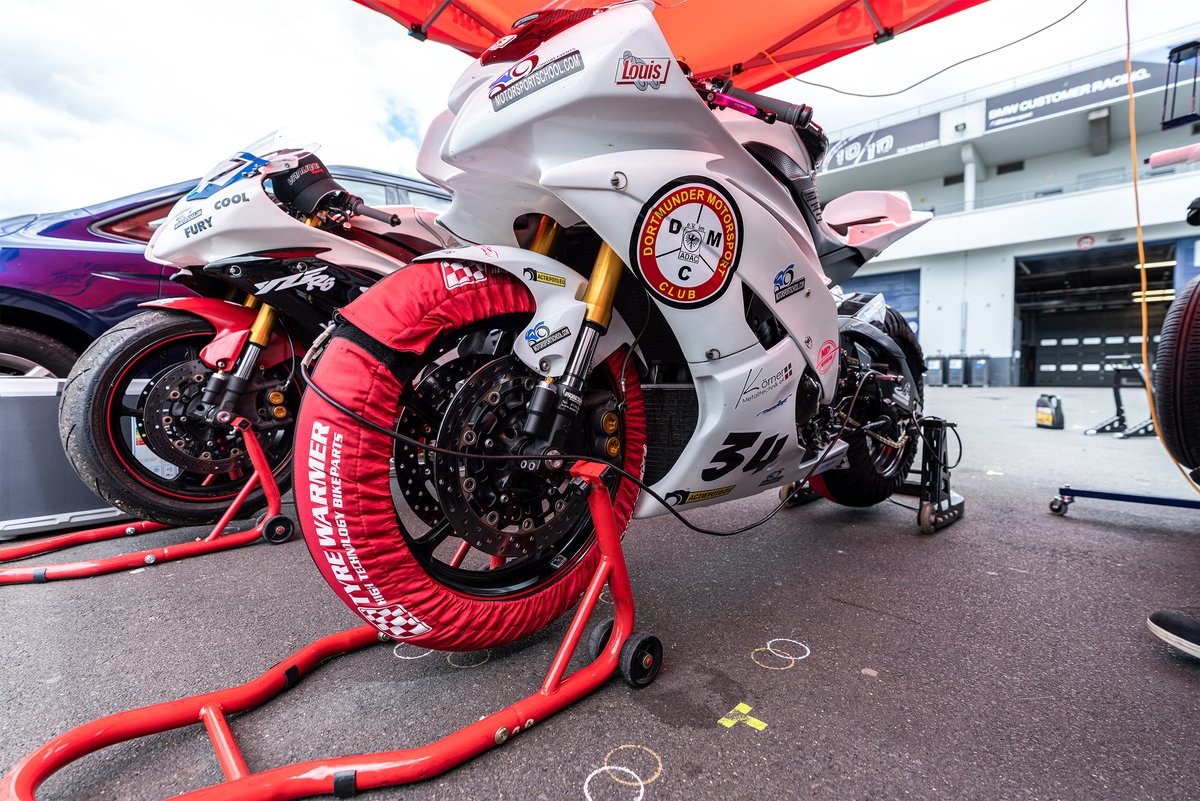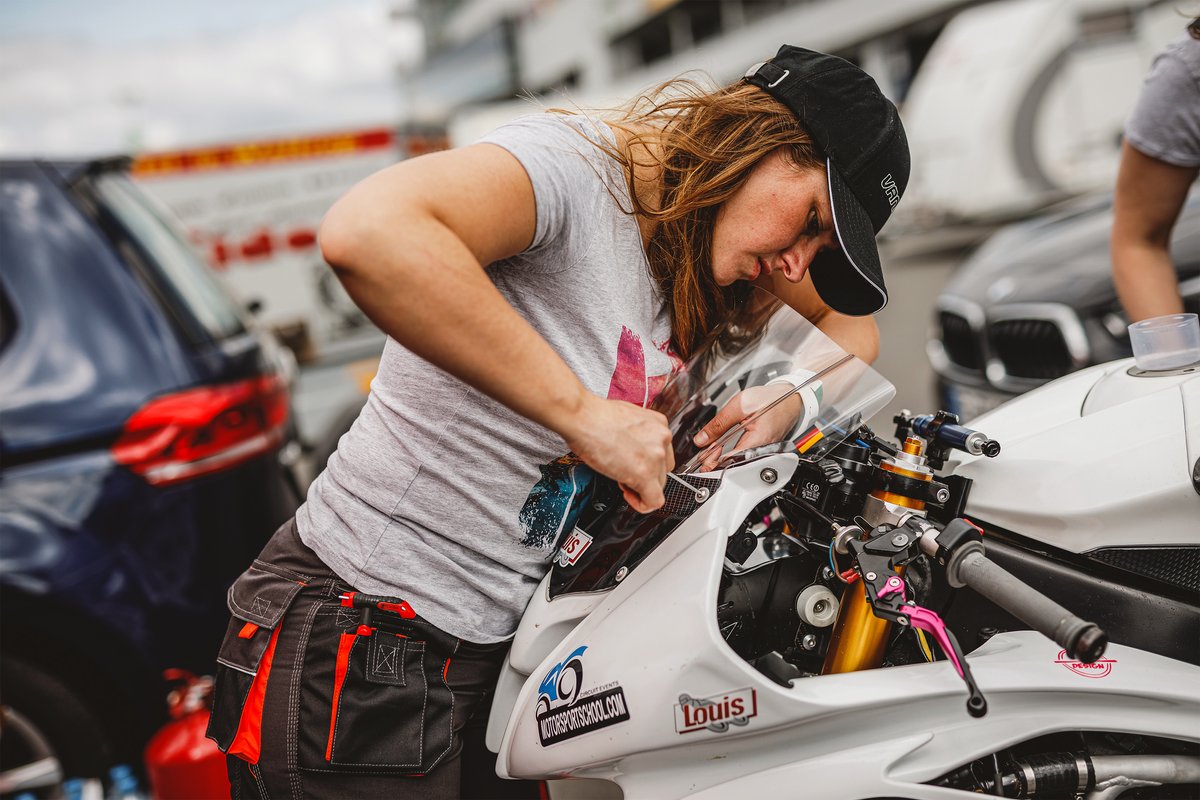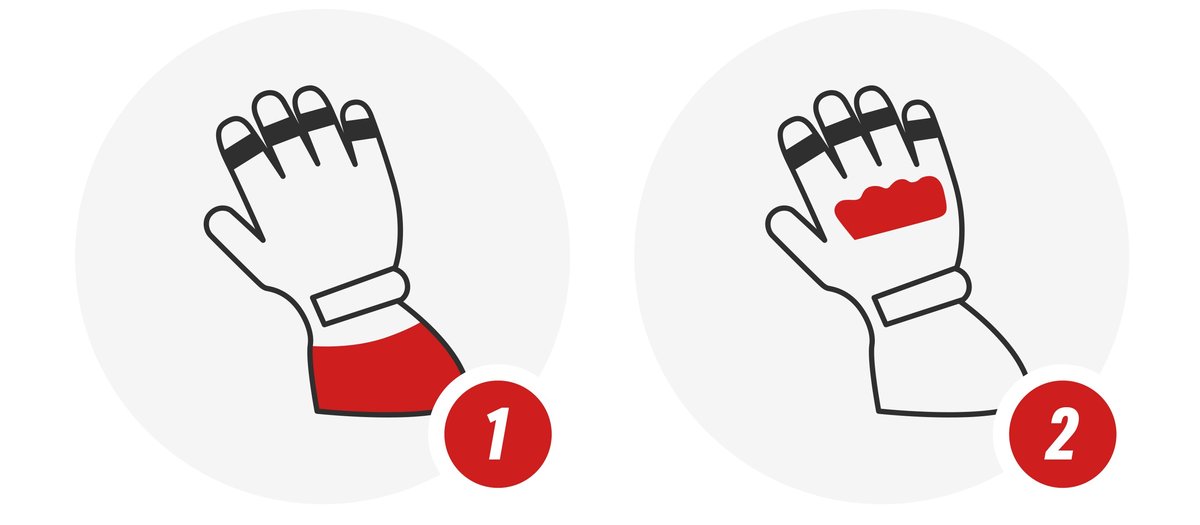 Here are our recommendations for your next pair of gloves:
Size/fit: None of the fingers must be too long or too short
Do any of the seams chafe?
Does the knuckle protector pinch?
If you ride frequently and for long periods at a time, gloves with a climate membrane will be of interest.
For heat conditions pay attention to the perforations for ventilation.
---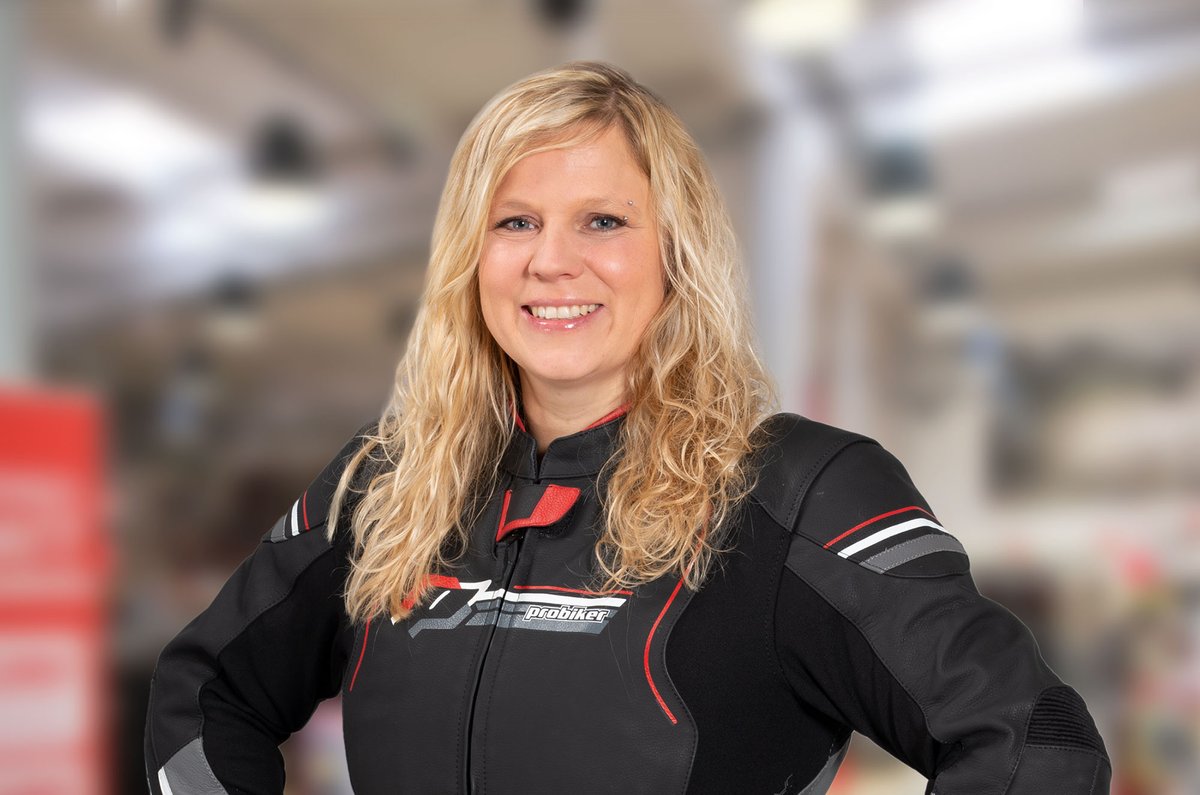 Patricia
Louis Academy
"We provide our employees with regular training so that you always receive the best advice at stores".

#BIKERATHEART
Motorcycle boots are part of the essential gear that every biker must have – ideally with a sturdy sole plus toe, heel, ankle and shin guards. Of course, they're not designed for walking huge distances. But they should still be comfortable. And motorcycle boots can look good, too: just check out the Louis range.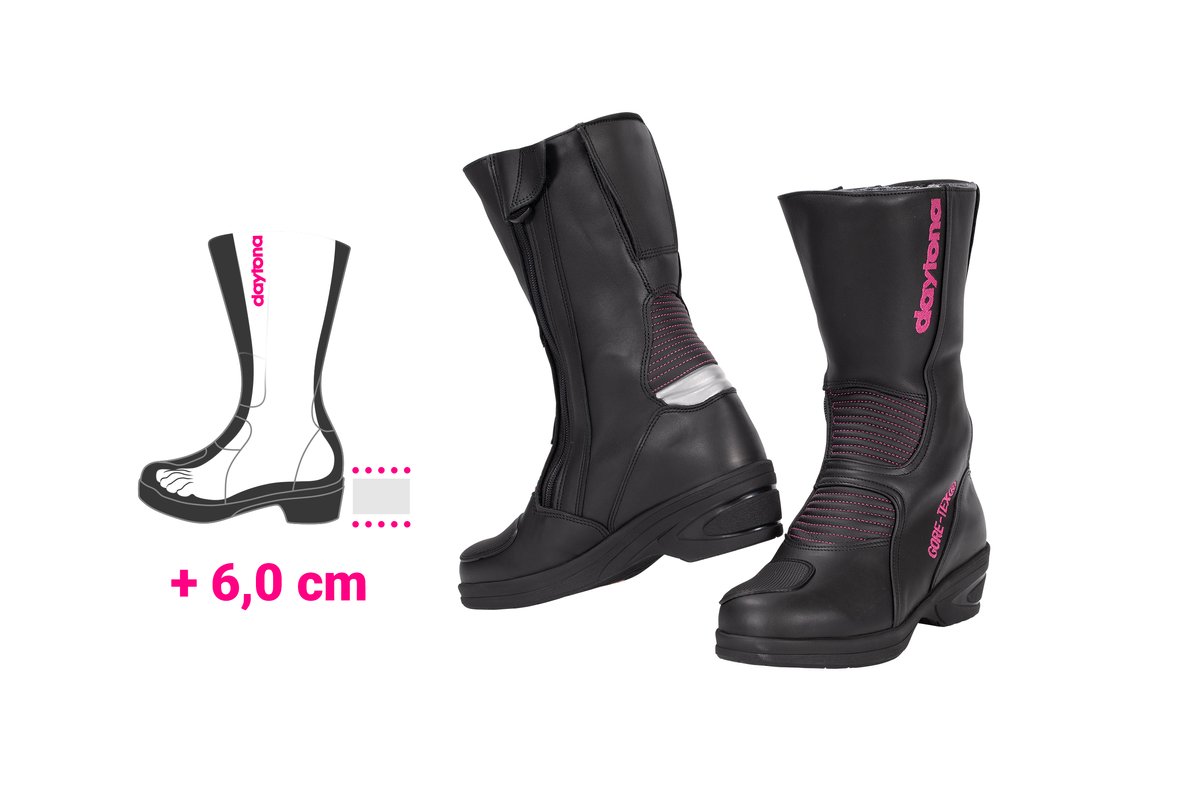 TOURING BOOTS
The special ladies' boot for a higher standing position and better support
Here's a great tip for shorter women: we have ladies' boots made by Daytona with discreetly integrated raised soles. This gives you the extra few centimetres you need to put your feet down securely when stopping. Go directly to the Daytona brand shop
It has a somewhat higher heel plus a raised insole at the heel, which give shorter riders an extra 6 cm of leg length.
That means you can plant your entire foot on the ground, so no more trying to balance on your toes.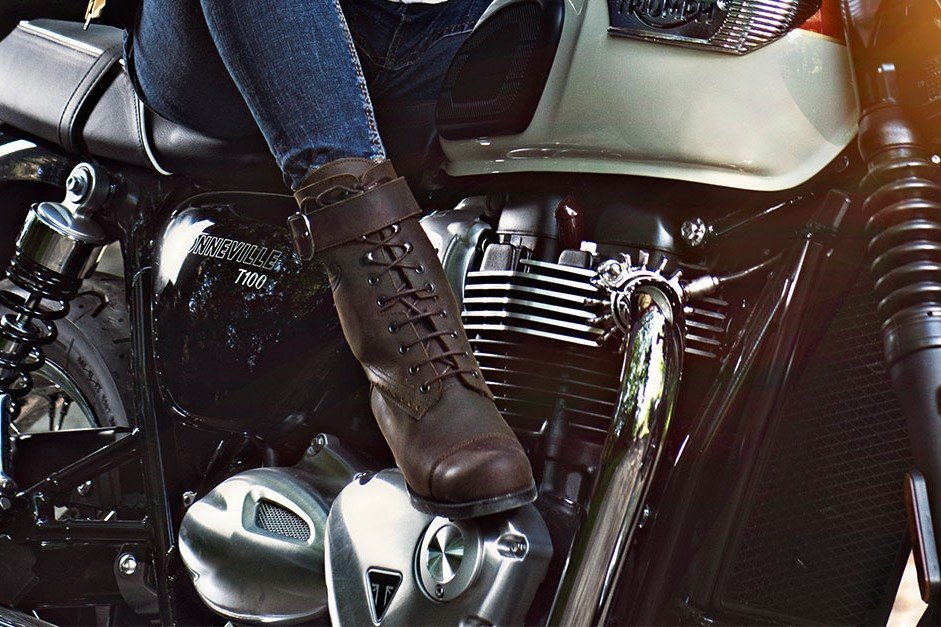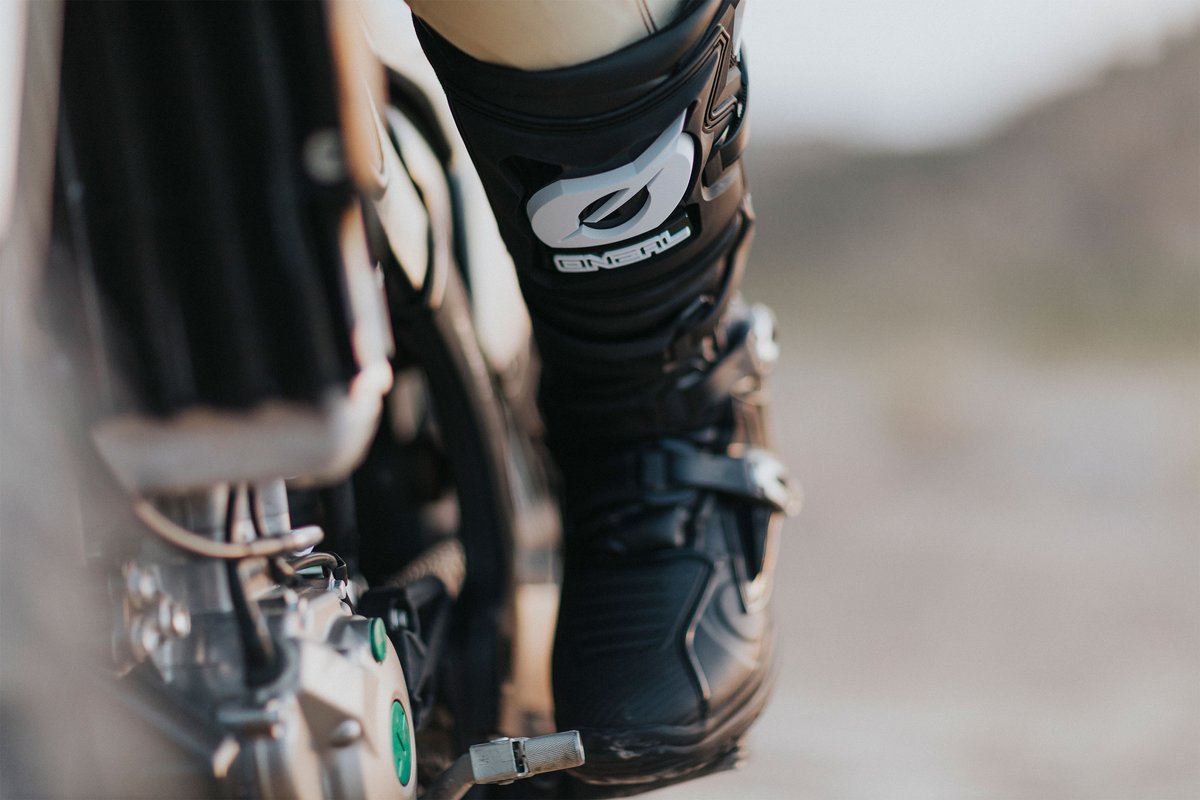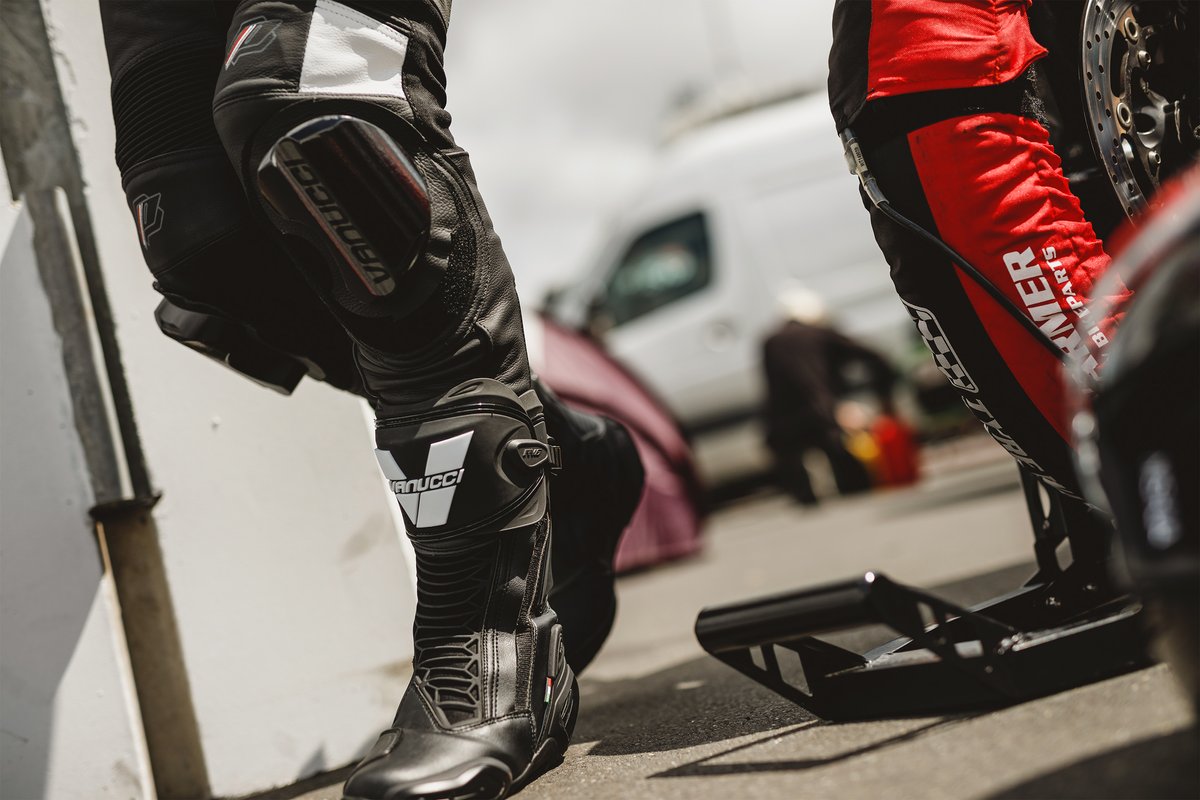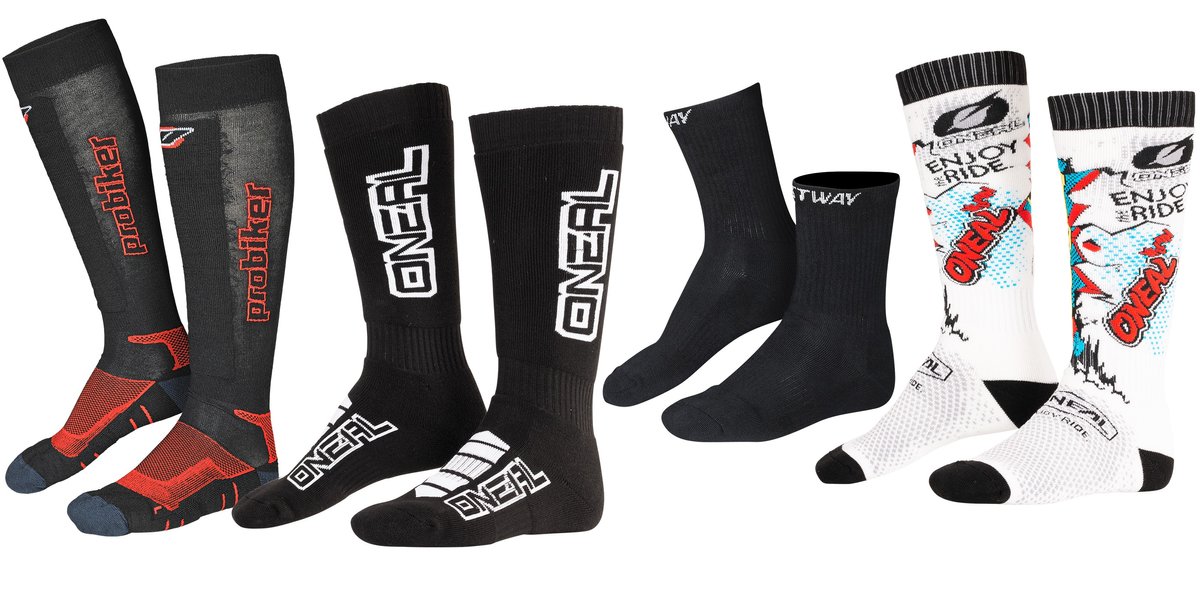 Motorcycle socks
Technical socks provide an anatomic fit, comfort band and a cushioned sole. They guarantee the ideal climate and comfort for the feet.
Further subjects