Cagiva Raptor 650 – Louis Special Custom Bike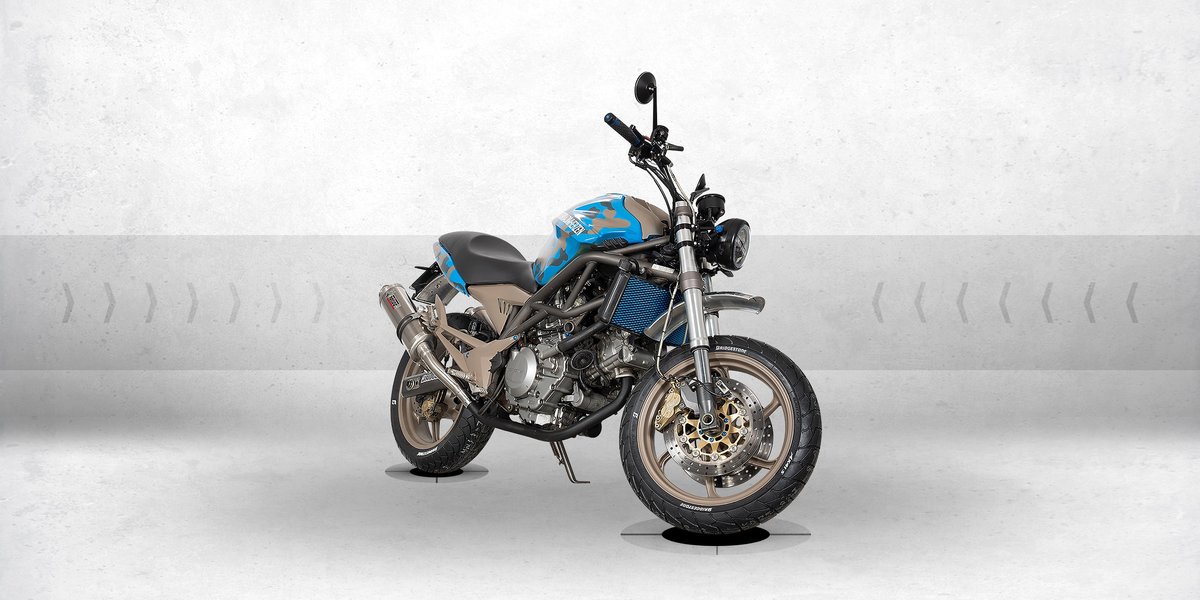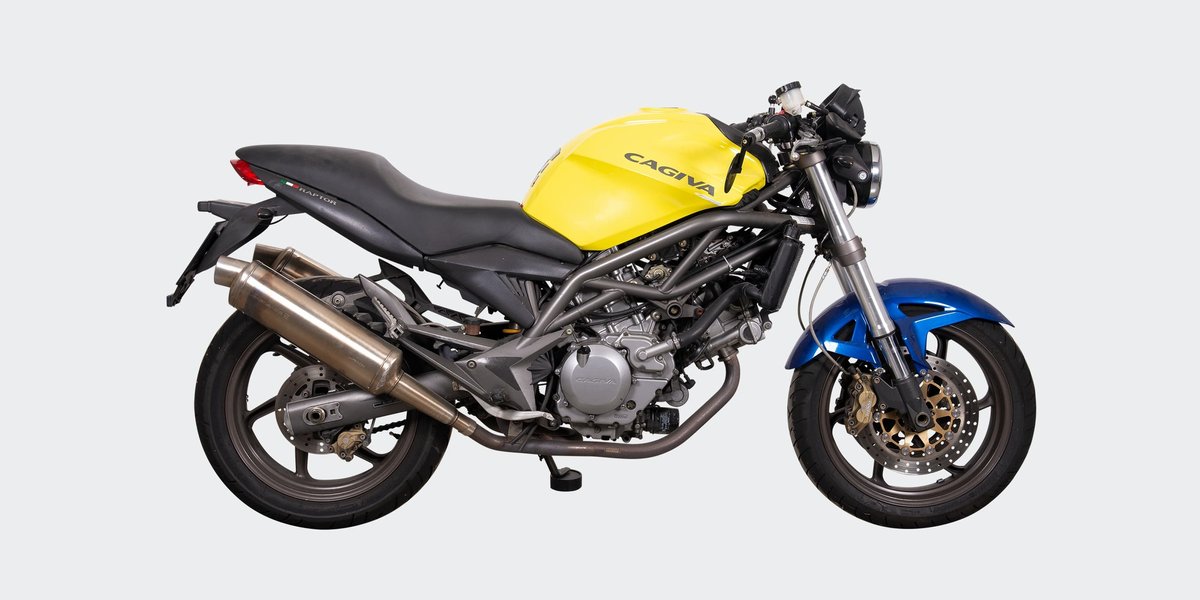 CAGIVA RAPTOR 650
Apprentice bike 2020
In the 1950s, some bikers began equipping their road bikes with upswept exhaust systems, mudguards and knobbly tyres to make them more suitable and sturdier for riding on rough terrain. The scrambler was born. The industry was quick to latch onto this trend and started developing rugged off-road machines, factory-equipped with adapted chassis geometries, strong front forks, and plastic parts. The enduro had arrived, while the conventional scrambler slowly died out at the start of the 1970s.
Inspired by today's retro trend
Now that the motorcycle world is looking to classic styling for fresh inspiration, the scrambler is often a reference point in the search for distinctive design ideas. At Intermot 2014, Ducati created a sensation with a suitably reconfigured Monster, whose popularity is undiminished to this day.
Similarly the Louis Apprentice Custom Bike Project 2019 is influenced by the scrambler. In just five days, and with a budget of around €2,020, the project created a motorcycle with its own special character, evoking the spirit of everyday adventure. The "new" machine was based on a Cagiva Raptor 650 from 2001 that had seen better days.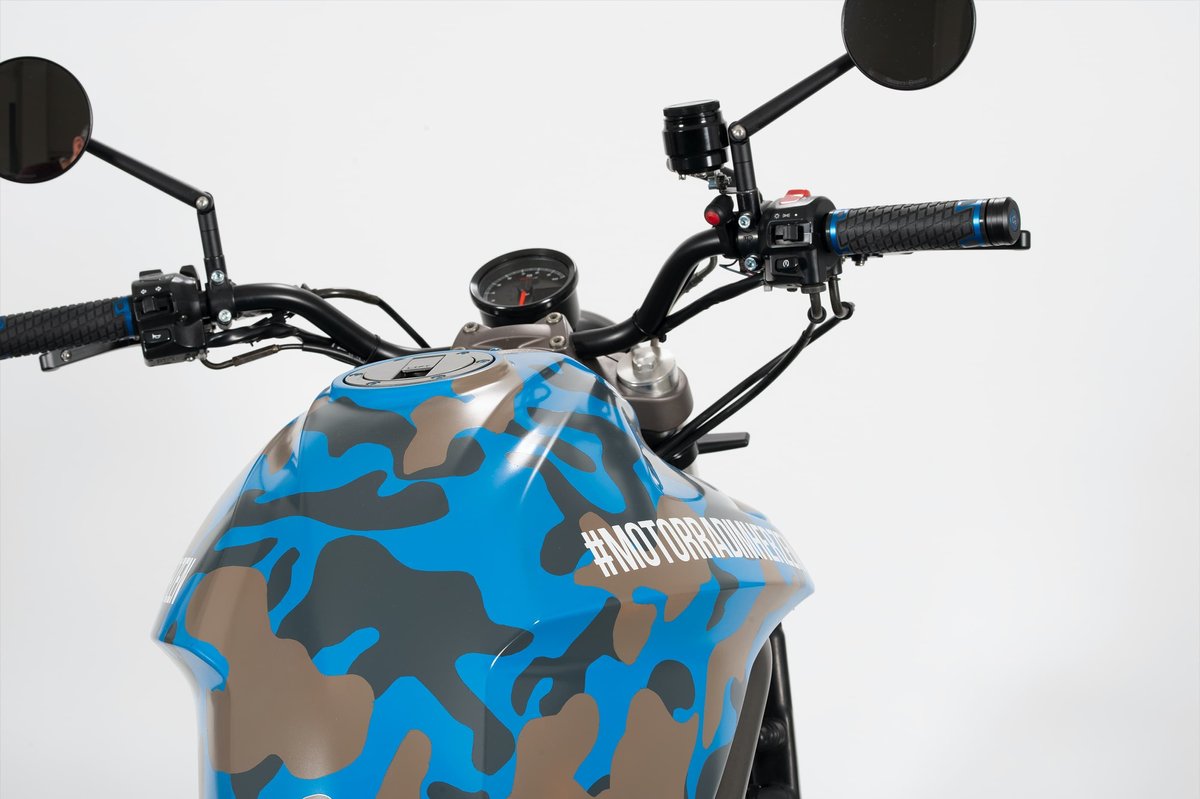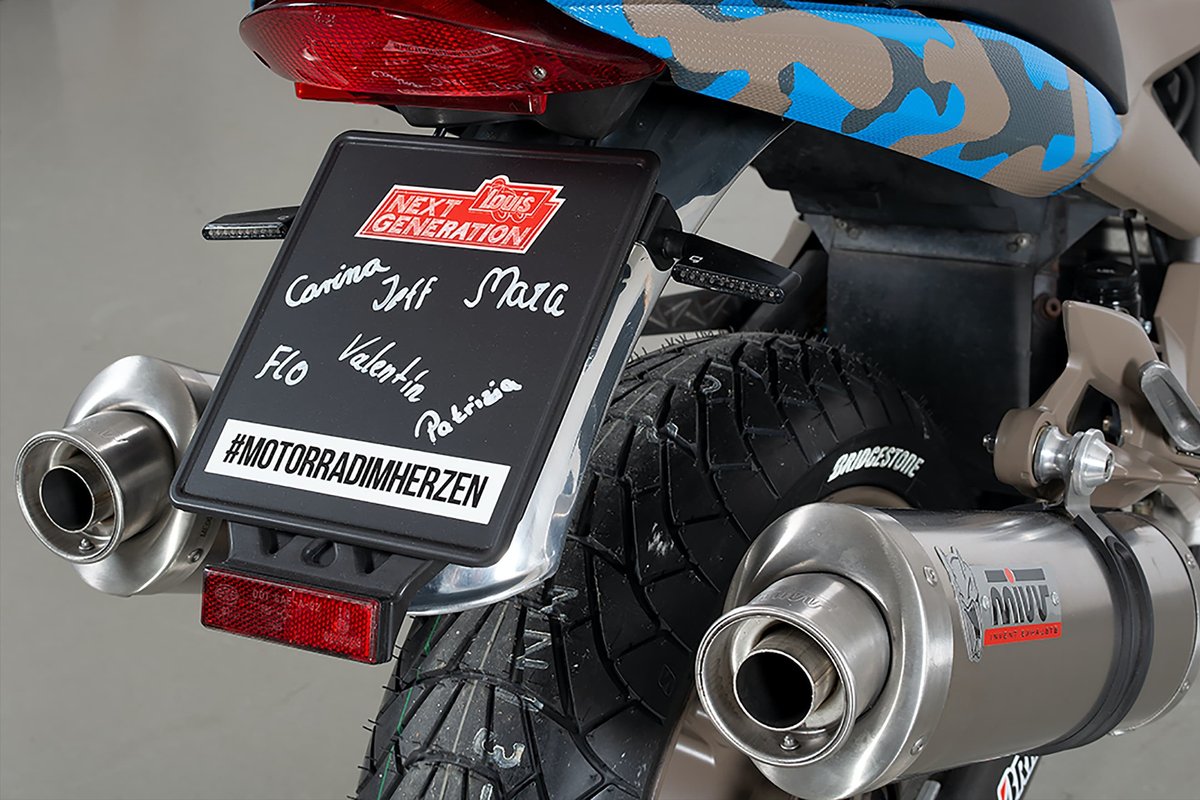 Superb new paintwork for the adventure look
The first task was to give the tired-looking bike a new paint job. Wheels, side panels, tail and tank all needed cleaning down, plus a good sanding, careful degreasing with a silicone degreaser, and wiping with a tack cloth before repainting with spray can paint. Dupli-Color Next spray paints grip on the prepared original paintwork brilliantly without any additional priming, and can be applied very evenly. A clear lacquer makes the paintwork resilient and gives a professional finish. Of course, the camouflage decor for the tank involved a lot of masking off. Standard masking tape, as used by painters and decorators, is not up to the job, though. It needs to be special paper or plastic film masking tape designed for use in paint shops, which gives clean, smooth edges to the areas being painted.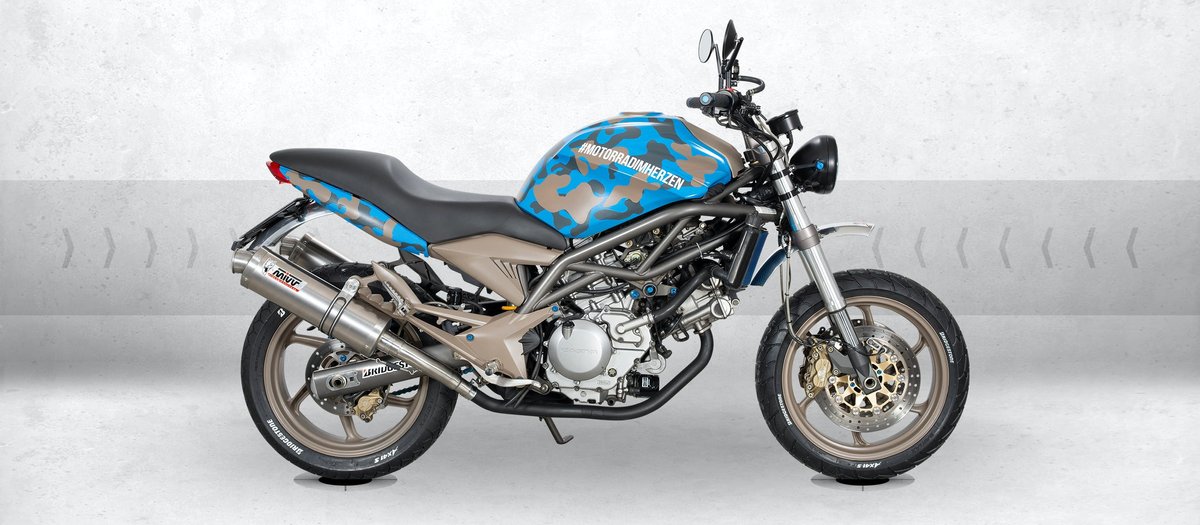 Classic design elements lend a whole new character
The scrambler feel was created with raised aluminium mudguards, fitted to the bike with individually made brackets. A higher gazzini touring handlebar was the perfect match. Knobbly Bridgestone AX41S tyres complete the new look, while highlighting the logos using a tyre marker pen add another eye-catching feature. Changing the tyres was also the opportunity to fit practical and stylish angled valve stems made of aluminium.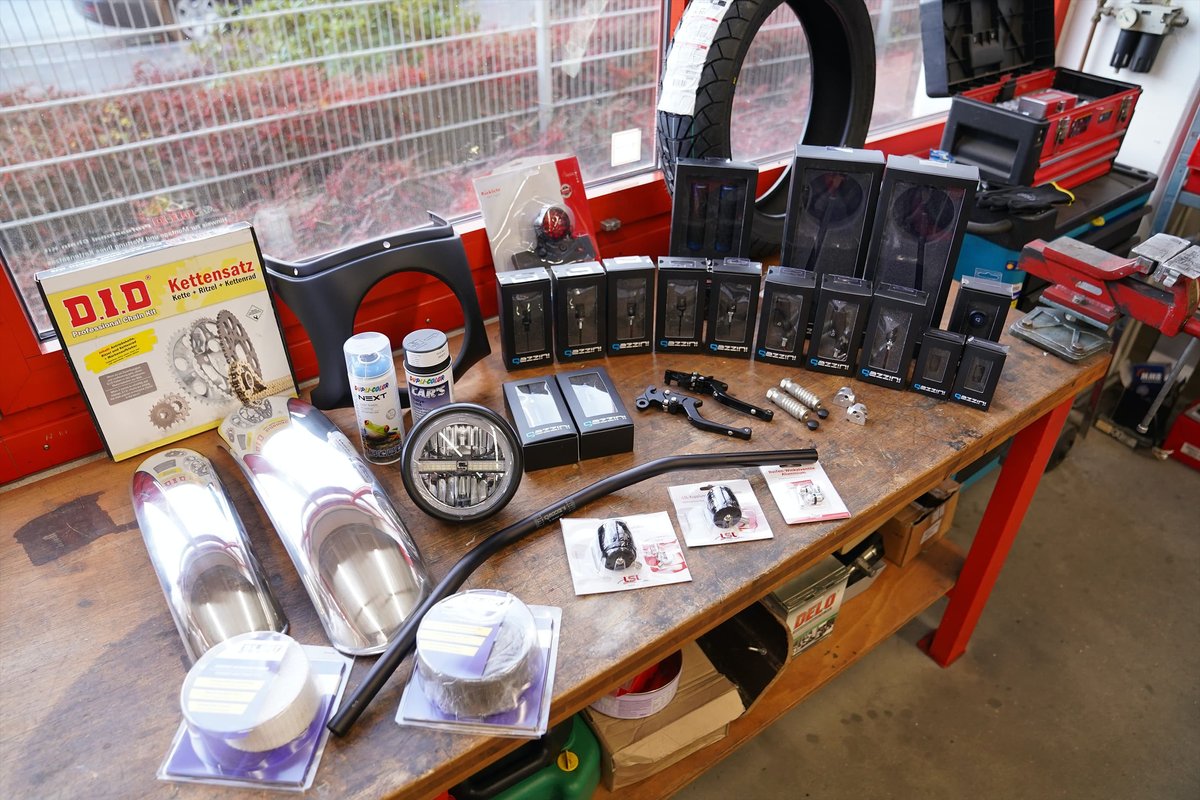 Full complement of accessories, from cockpit to footrests
Numerous lovingly applied details give the finishing touch to the bike's unique character. CNC-machined hand levers, stylish aluminium mirrors, colour-coordinated bar ends and grips from the gazzini range simply look classy. In addition, we chose CNC-machined hydraulic fluid reservoirs from LSL and sporty aluminium footrests from Gilles. A fully electronic Koso multifunction instrument tells the rider his/her speed, revs, lighting functions and more besides. Slim LED sequential turn signals look cool, and a gazzini LED headlight floods the road ahead with light. MIVV Oval silencers deliver a sporty sound, and also save weight.
A vital ingredient: the servicing
The Cagiva also needed a technical makeover. New brake fluid, an oil change and fitting a new chain and sprocket set were not too challenging for our team of apprentices. We chose an Enuma chain, perfectly colour-coordinated with the new paintwork design of this unique Cagiva.
---
---