Honda CB 1000 R – Louis Special Custom Bike
The CB 1000 R is a fascinating motorbike even straight from the factory. It has won so many fans because of its excellent handling and its exciting streetfighter design in equal measure. Nevertheless, a couple of visual refinements and technical tweaks cannot harm.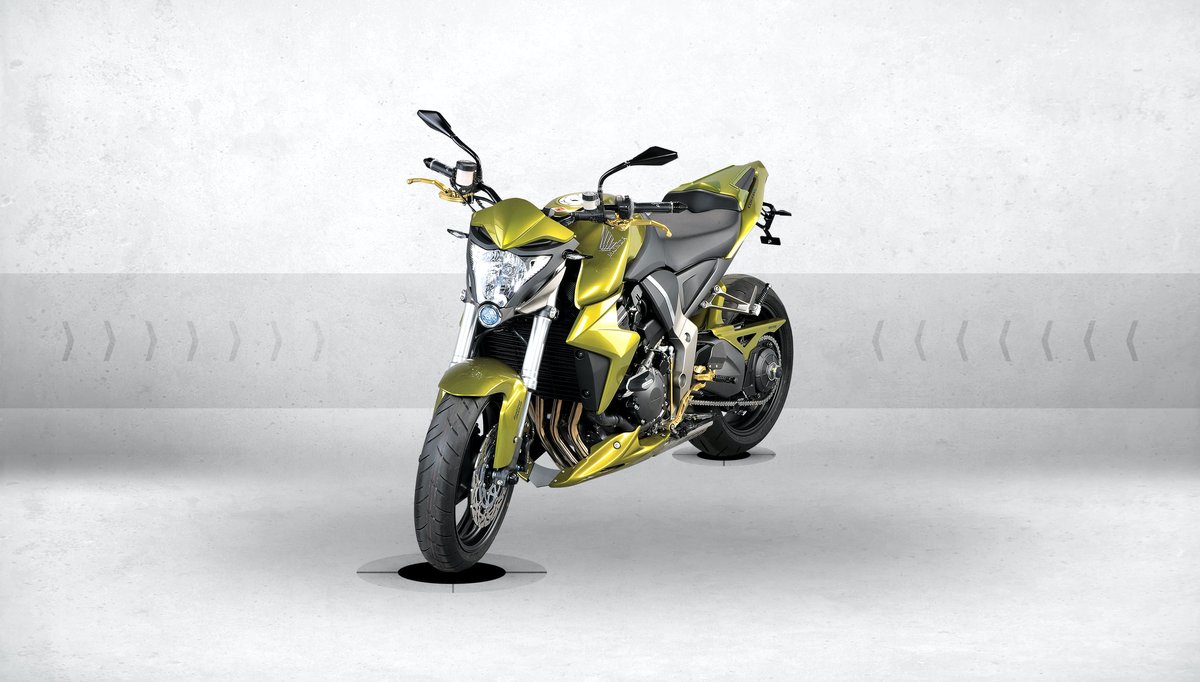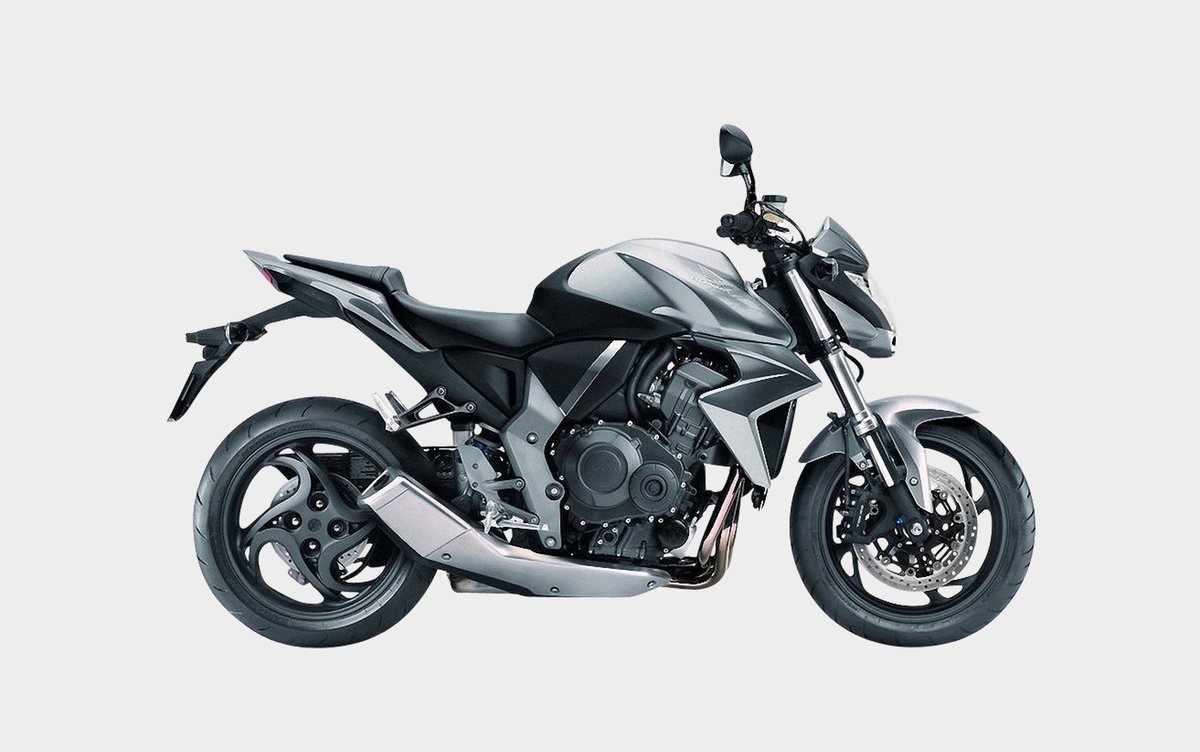 Honda CB 1000 R
When it made its debut in 2008, Honda's CB 1000 R was the surprise of the year and sold out in no time at all.
Honda can also do streetfighters: CB 1000 R
A perfect surprise! Who would have thought that the world market leader, traditionally known for its rather mainstream brand image, would come up with a motorcycle packed with emotional and radical appeal like the CB 1000 R? Thank you, Honda – bikes designed with such passion are simply fun to ride, especially when they also offer as much technical perfection as this masterpiece of Japanese motorcycle manufacturing. Yet the design can still be optimised and accentuated with a few clever modifications.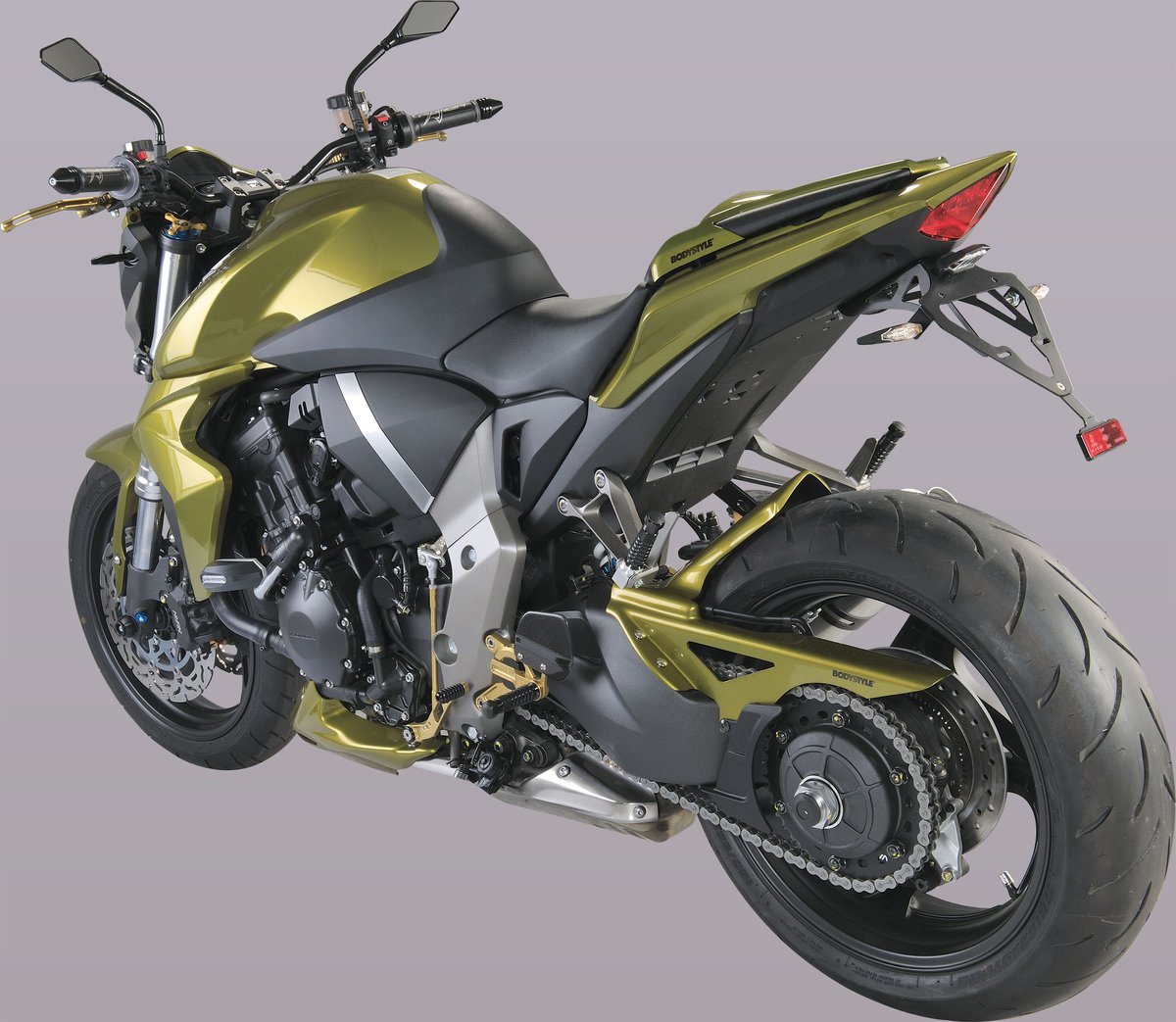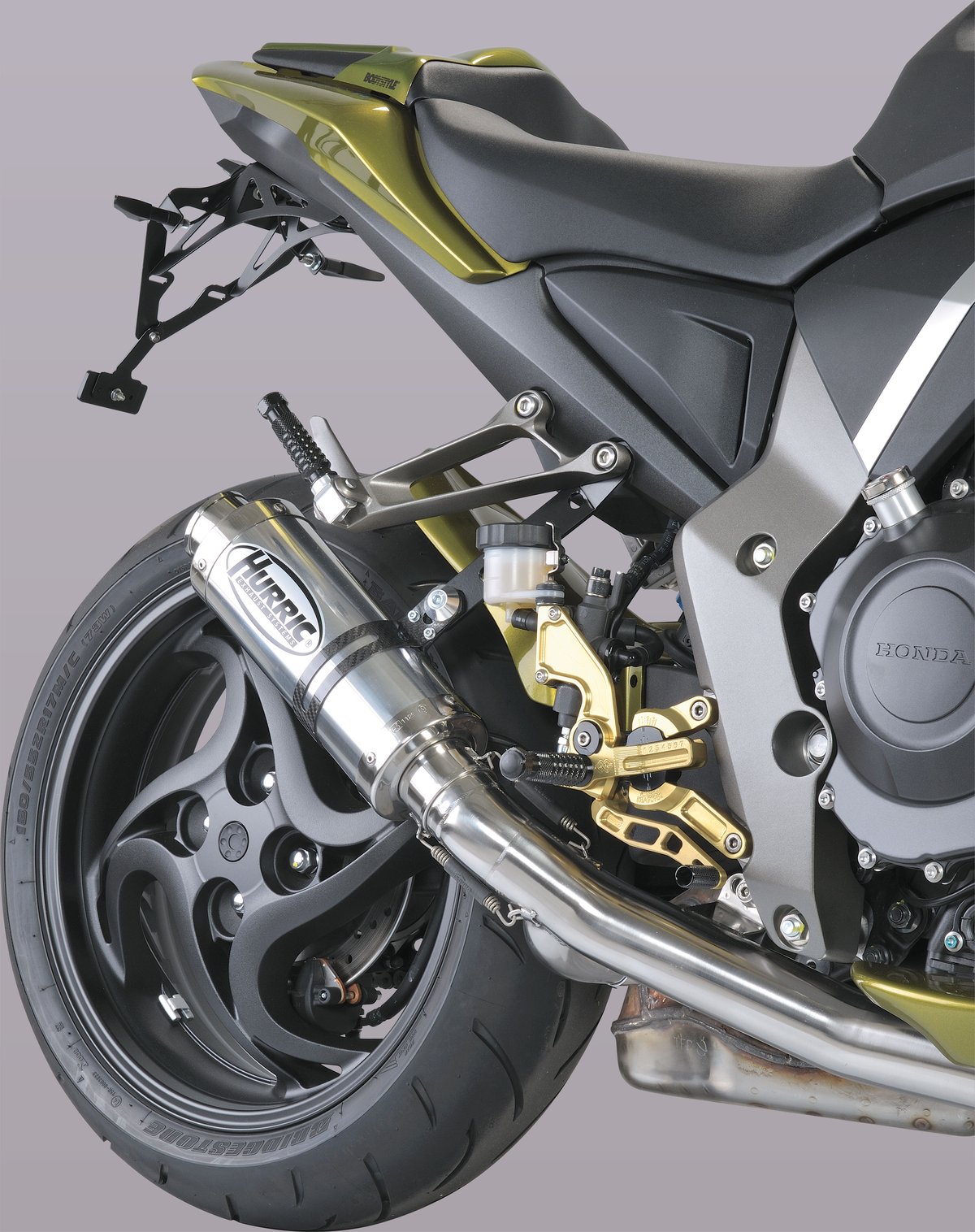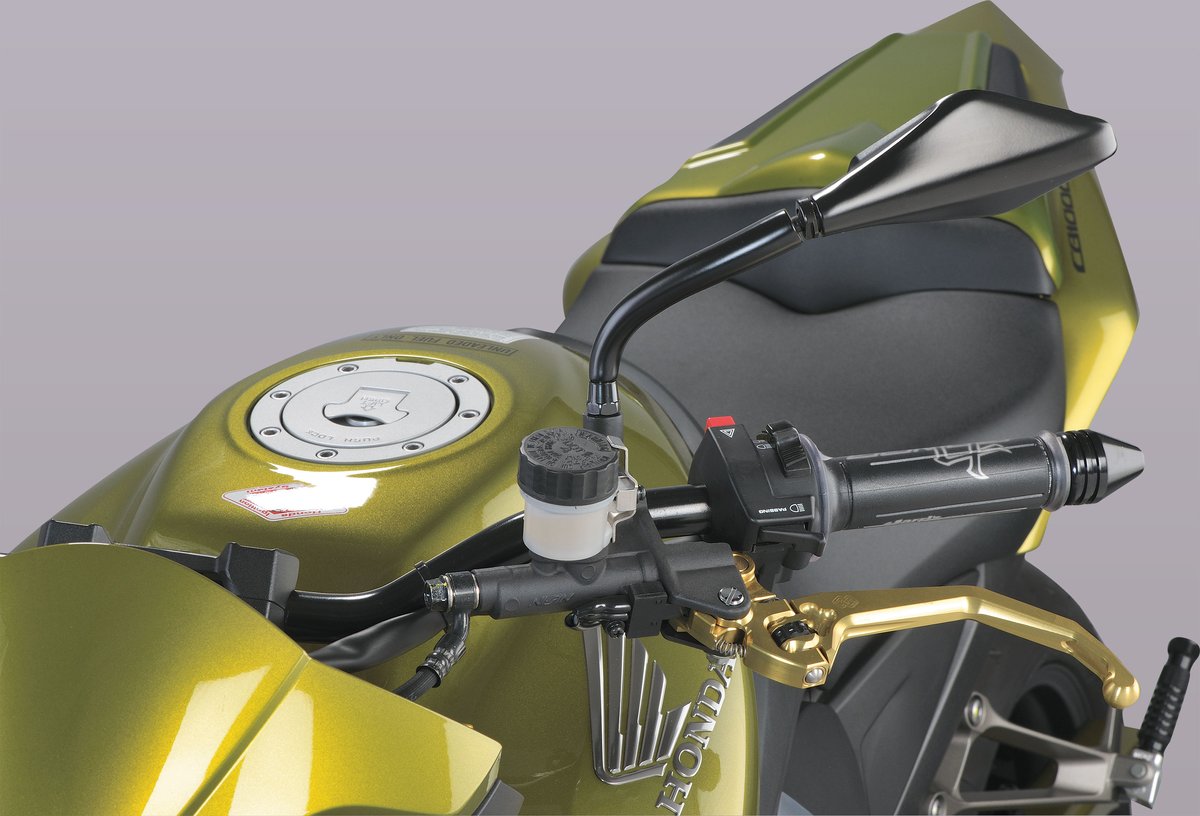 Form and colour in perfect harmony
To achieve a fantastic overall look, for example, skilfully distributed splashes of colour are important. This is easily achieved with a belly pan in the same colour as the bike, plus a seat and hugger from Bodystyle. The original exhaust may look very futuristic, but a short and snappy Hurric supersport exhaust gives the sort of sound this bike calls out for, and of course saves weight at the same time. The cool Hurric shorty comes with EC type approval, and the original cat is retained.
The long original splash guard really doesn't go with an authentic streetfighter look. A short, slender license plate holder from Protech makes the whole bike seem that much more compact, adding to the look of concentrated power. Up-to-date details also make a big difference: the LED license plate light from Koso and the CNC-machined Xenolen LED turn signals simply look as if they were made for the CB. A 7.5 ohm resistor for each turn signal ensures the correct flashing rate, and the turn signals are easy to install without any improvisation, using special adapter cables and turn signal mount covers.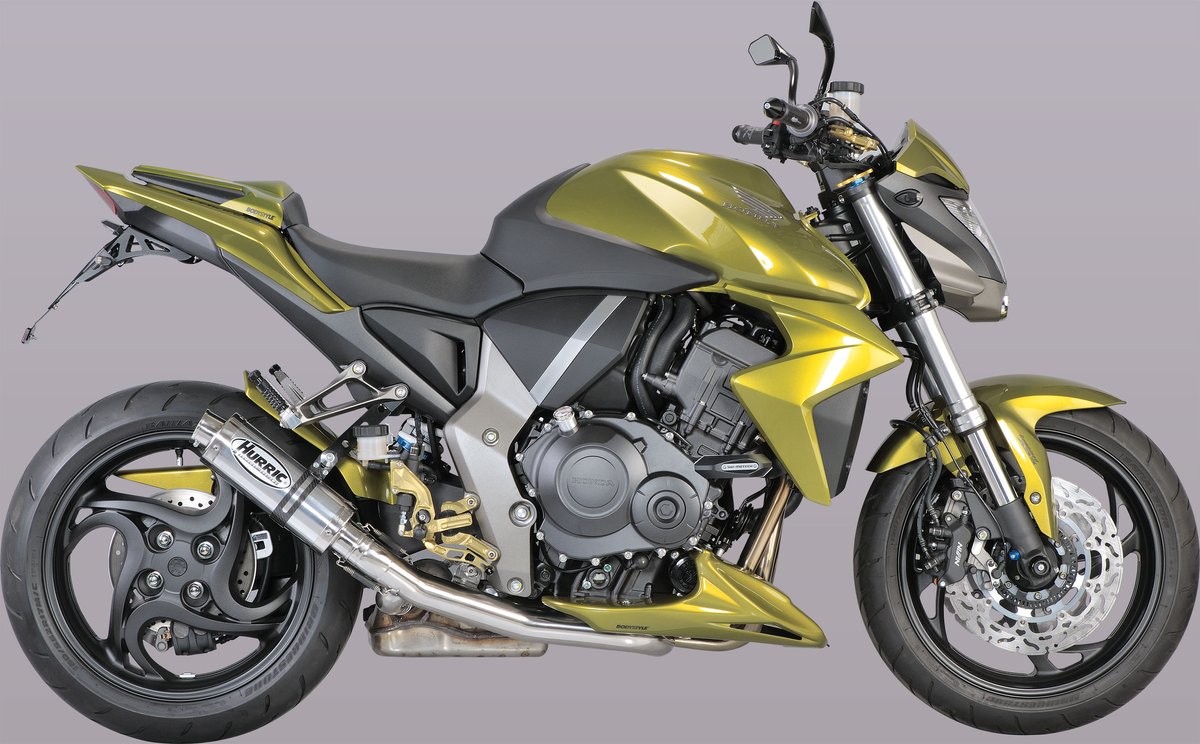 Fine details
With these design tweaks, our CB 1000 R already looks like a well proportioned sculpture. But what would a brilliant bike be without attention to detail? Machined parts from Gilles, for example. Their gold-anodised finish looks fantastic with our metallic green machine – a fully adjustable Gilles footrest system and anodised LSL fork adjuster gleam with the manufacturing quality of the perfectionist. A modest-looking but technically valuable addition is the Gilles shift shaft support. It provides improved guidance and support of the shift shaft, prevents wear and guarantees precise, smooth gear shifting even at high engine mileage.
A colour-coordinated superbike handlebar is a must for this category of motorcycle. That also means elegant, coordinated bar ends, grips and rearview mirror. The handlebar requires small holes to be drilled for installing the controls. Important: before drilling, align the handlebar and controls in their end position, then mark the hole. If this is not done correctly, especially with the control at the right end of the handlebar, it will touch the tank later! The original cables are long enough for the LSL Superbike Handlebar. The throttle cables just need to be routed carefully on the frame, without the cable feed-through. Last but not least, a very practical detail should not be forgotten: crash pads from SW-MOTECH protect the engine against nasty scratches and scrapes in the event of accidental contact with the road surface, while also blending discreetly with the style of the motorcycle.
---
---