Honda CB Sevenfifty – Louis Special Custom Bike
An unremarkable everyday motorcycle is transformed into a wonderful café racer.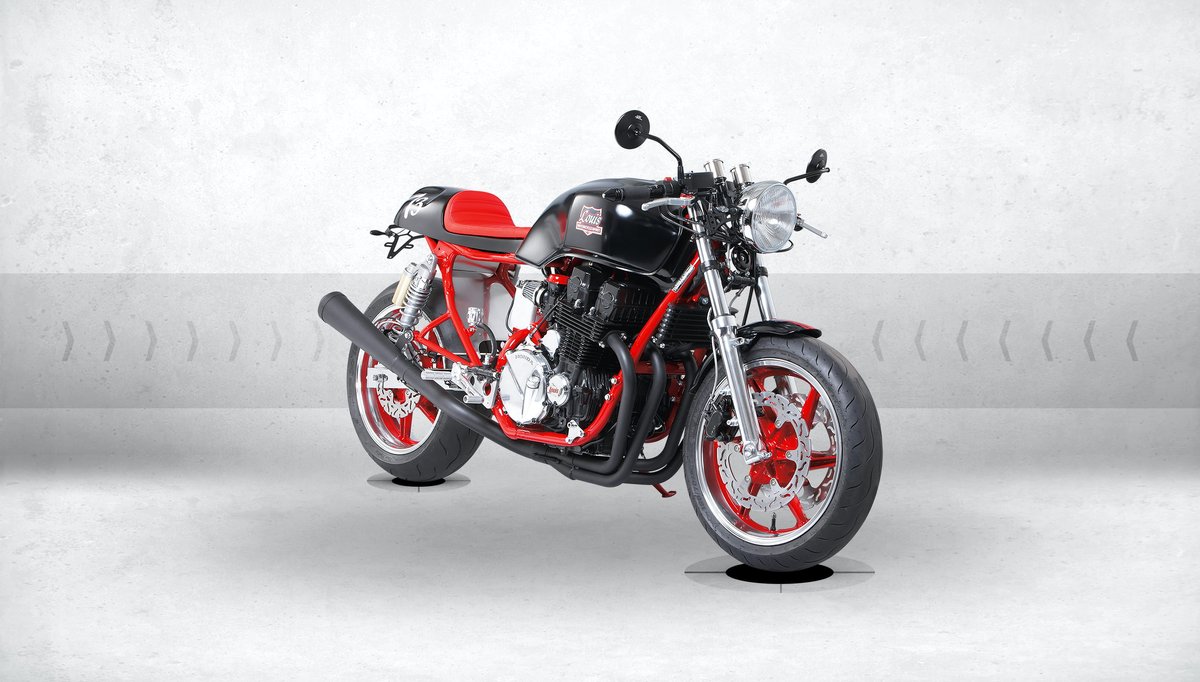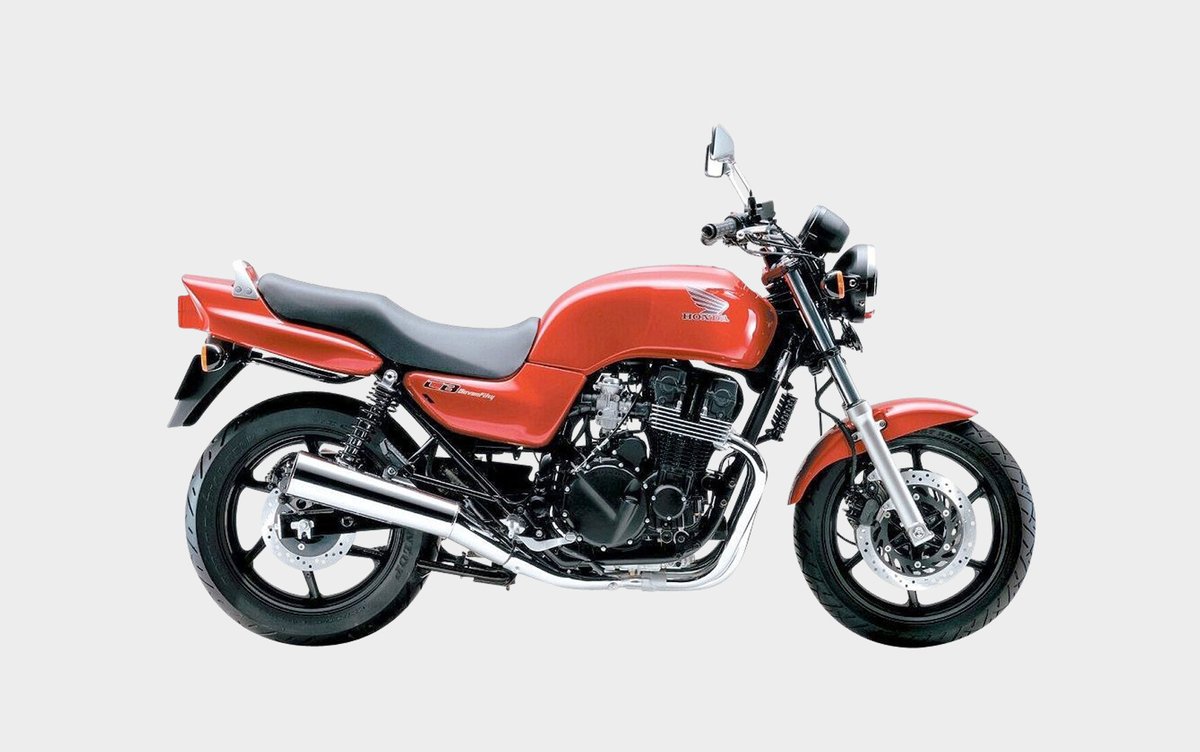 Honda CB Sevenfifty – Hondas 750er Nakedbike
The stock version of Honda's 750cc naked bike is seen as frugal, practical and reliable. In other words, pretty boring.
A classic café racer – Honda CB Sevenfifty
When it comes to the joy of riding a purist bike, one species of vehicle is on everyone's lips – the café racer! Our mechanic crew's first full conversion is the best proof of this. The black and red Sevenfifty sent pulses racing at every bike show it attended. Why? It wasn't mega-expensive, and doesn't have the biggest tyres, or the most bad-ass engine. What it does perfectly, however, is embody the original idea of a café racer: namely making a motorcycle faster, prettier and more exciting without too much cost or effort.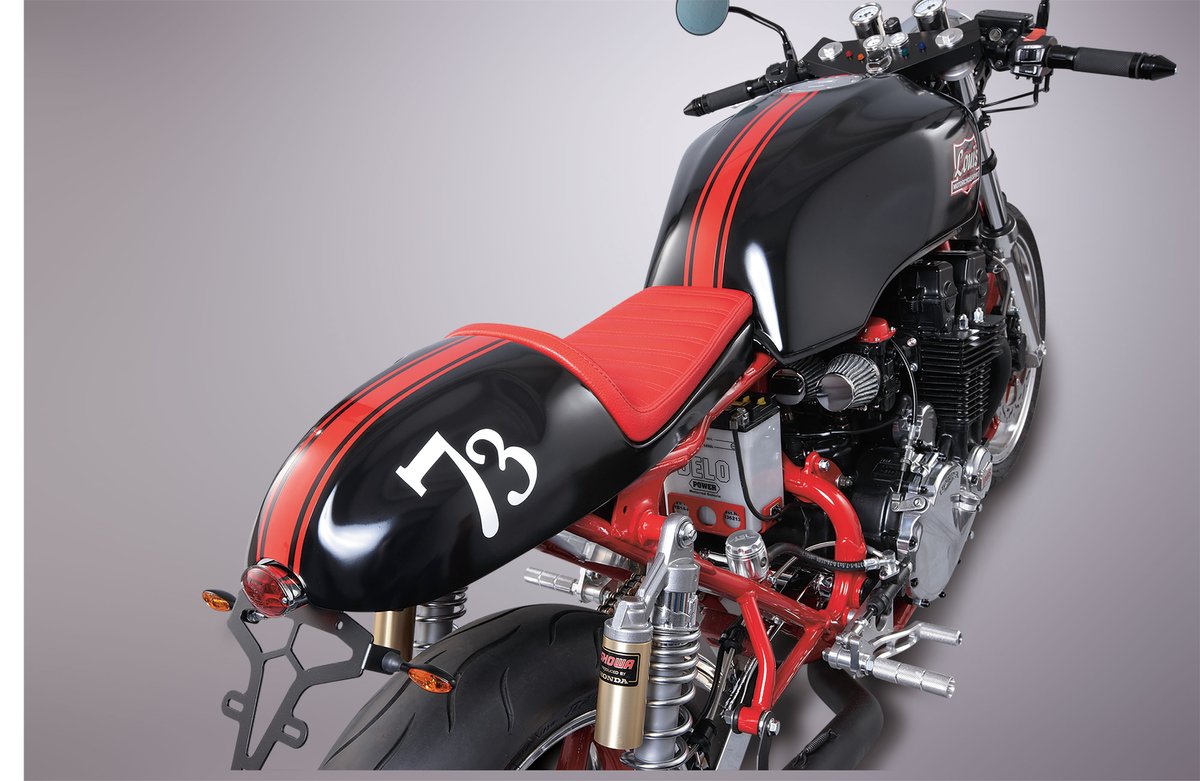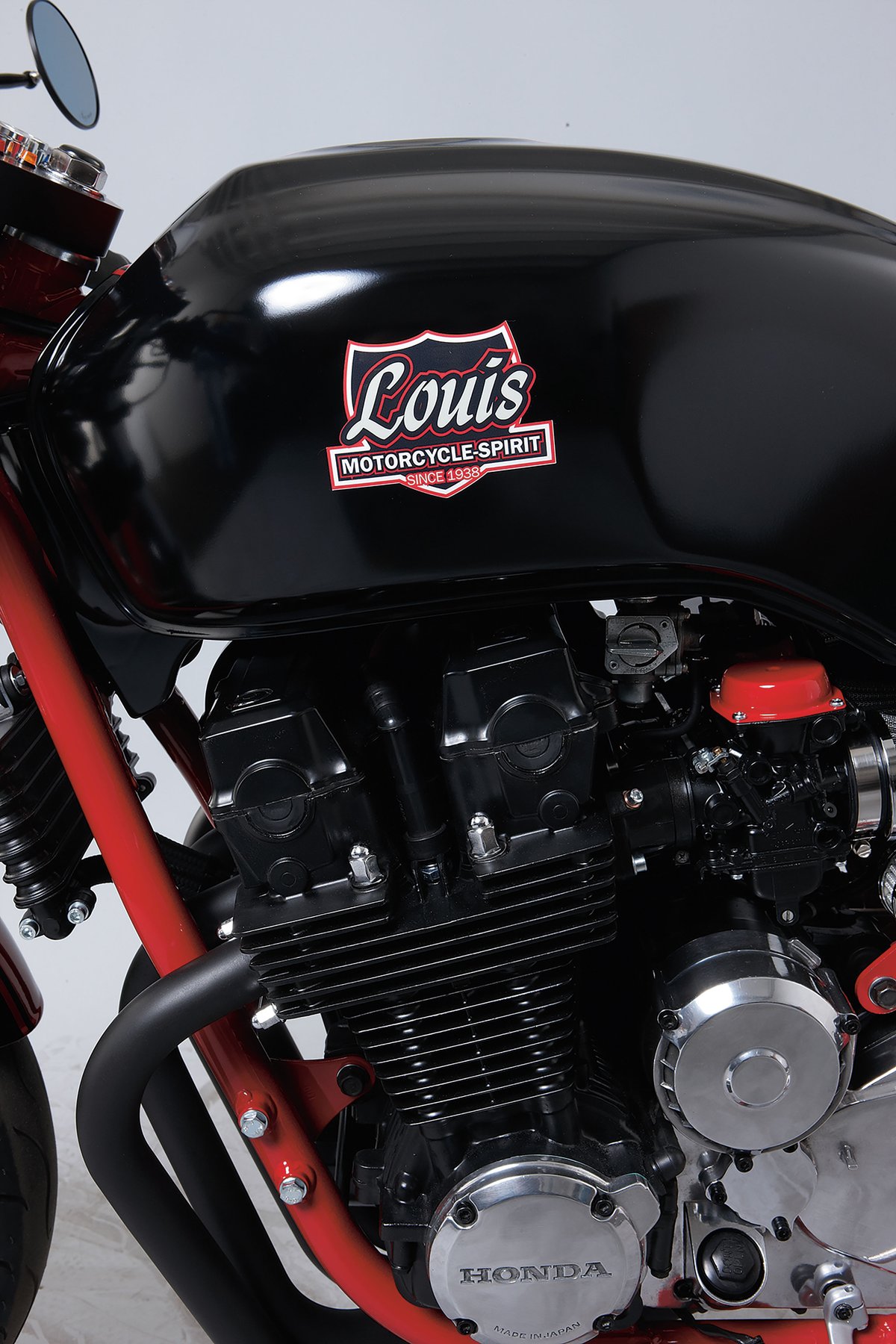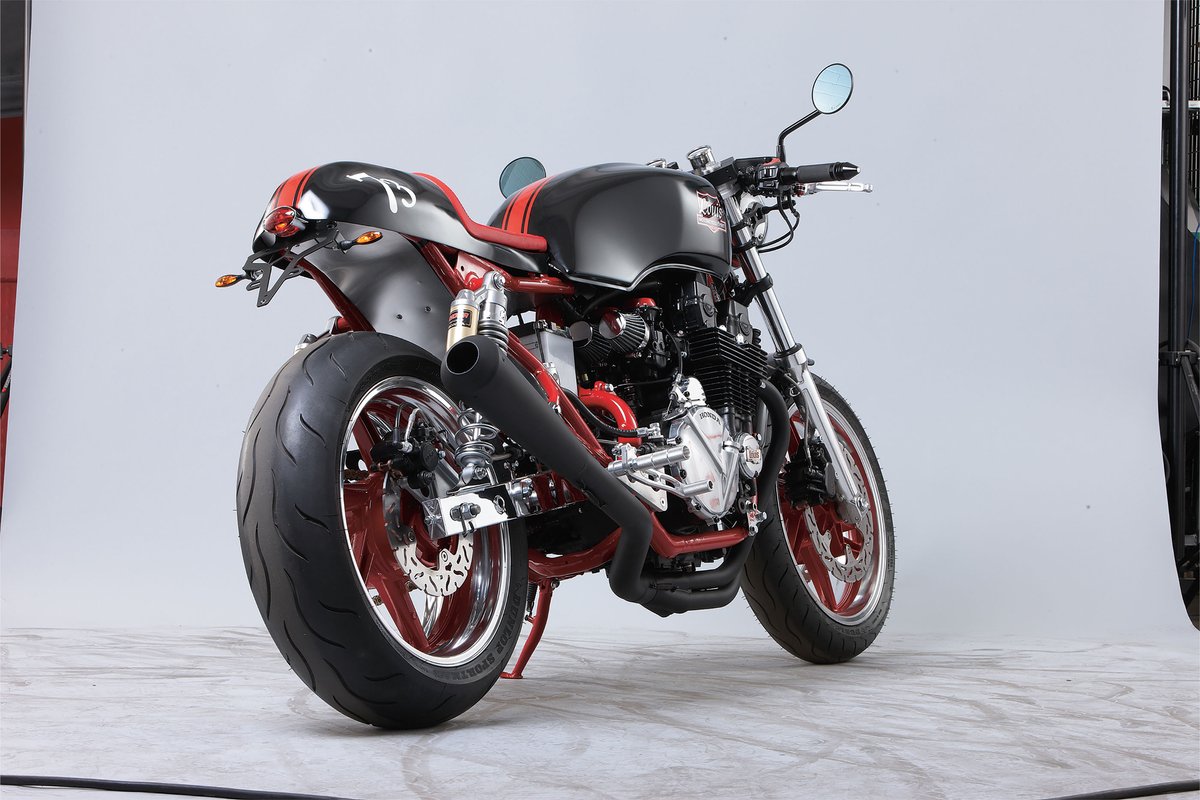 Solid base: The Sevenfifty is known for its toughness and practicality
Now, a Sevenfifty is not exactly the first place you'd normally begin when creating a custom bike. But a Sevenfifty has solid road performance, is relatively cheap to buy, extremely reliable and virtually indestructible. Reason enough then to at least try and find out what opportunities a bike like this offers to converters.
When the bike arrived in our vehicle workshop, it actually looked rather tidy. The most interesting things about it for us, however, were the perfectly functioning engine and the wider rear wheel from a 1999 CBR 600 F. After just two weeks, a sizeable proportion of the add-on parts were being advertised in the classified ads section of a certain online auction site. All that was left on the motorcycle hoist was a skeleton with an engine, wheels and a café racer rear end. This latter component came from an LSL conversion pack for a Yamaha SR 500, but is the perfect width for the Honda frame.
The plain Honda is transformed into an exciting show bike
For the tail section, we first had to shorten the rear of the frame with an angle grinder. We then welded a U-shaped flat steel section in the seat area to act as a bracket. At the rear, the frame was fitted with a crosspiece with tail light and license plate holder. The frame around the rear tyre was trimmed with aluminium sheet, which meant welding more small brackets to the frame. The electrical components are now stowed neatly and tidily beneath the seat. But where to put the battery? Several solutions were discussed, such as hiding a small gel battery beneath the hump or creating a complex aluminium bracket. Ultimately, there were plenty of reasons to keep the original acid battery. It's never clear whether a gel battery will work with the older vehicle's voltage regulator and therefore ensure a long service life. For this reason, we quickly knocked up a bracket from a thick steel sheet, perforated it to improve the look and welded it into the frame.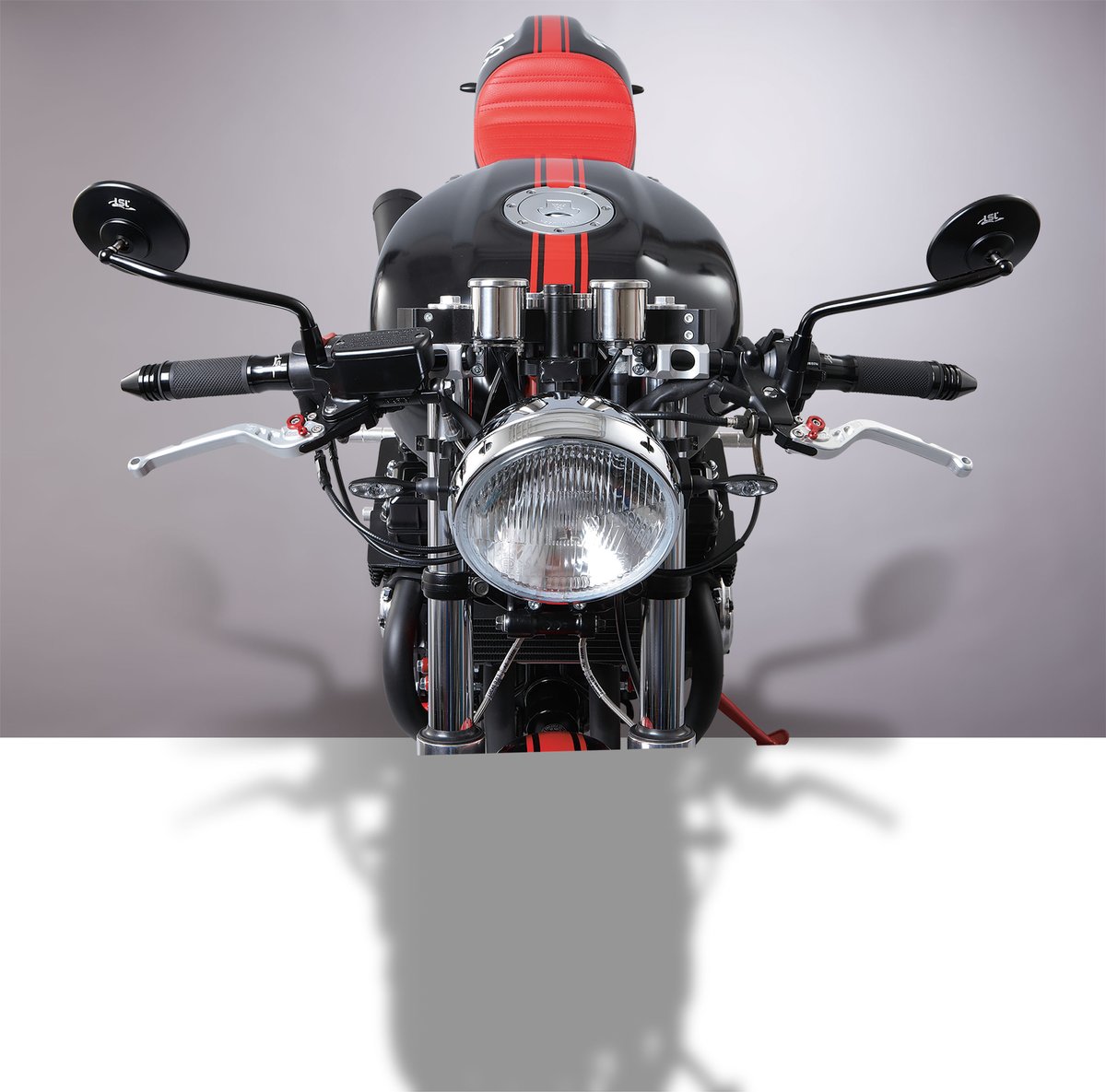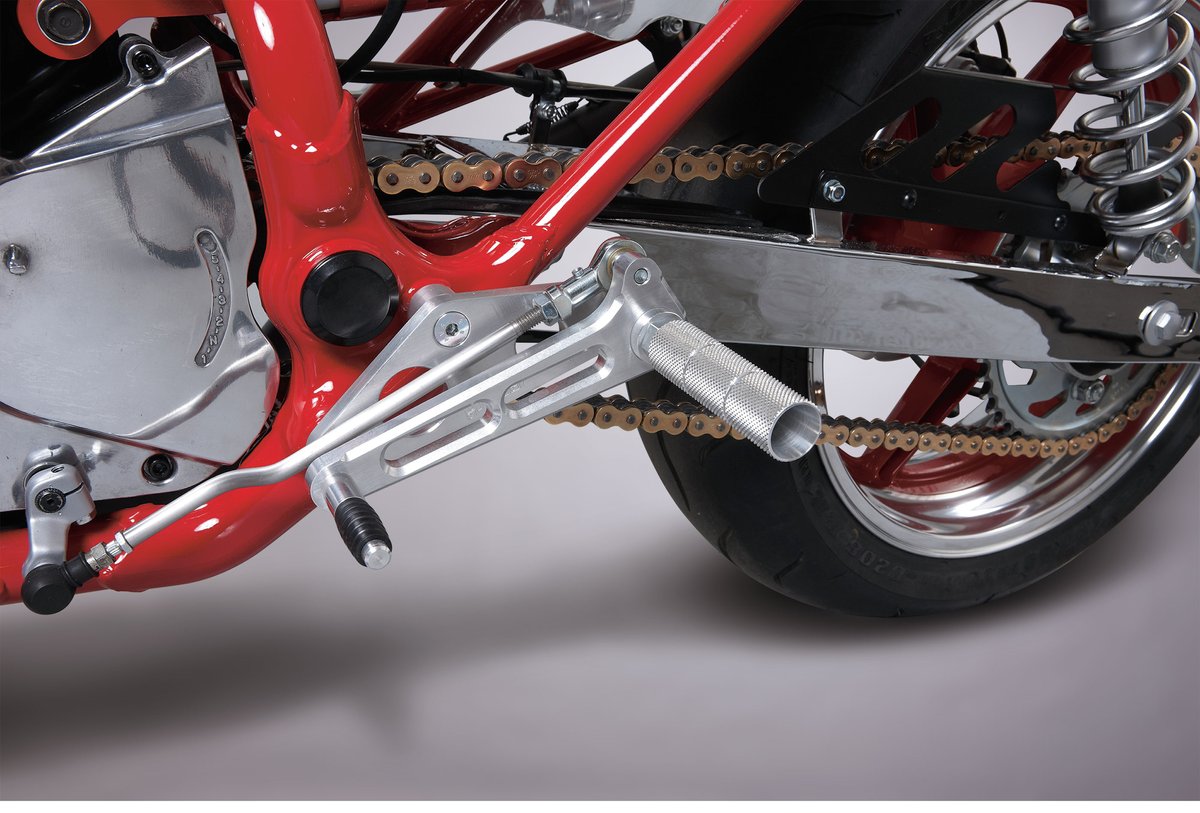 A classic design with modern components: The Louis Sevenfifty becomes a trendsetter
While various parts were at the paintshop, we had plenty of time to polish the aluminium parts and think about some important details. We definitely wanted to use modern components, as the aim of the project was to create a contemporary interpretation of the café racer, not build a fake classic motorbike. This led to, among others, wave brake discs, Kellermann turn signals, elegant machined LSL mirrors and levers being added to the parts list, along with steel-braided brake lines. The front end was given a new upper triple tree. Unfortunately, the lower handlebar mounts on the original triple tree are a fixed component, which does not look particularly appealing when using clip-on handlebars.
As the mission was to turn the Sevenfifty into an eye-catching show bike with an open frame triangle, we also used open individual air filters. German inspection authorities generally take a dim view of these air filters on bikes first registered after around 1982, due to the increased intake noise. Adjusting the carburettor is also complicated. Test drives are required to find the right nozzle size. Differently shaped jet needles are needed for decent partial load performance, but are no longer available for the Sevenfifty. So unless you've got a lot of experience with this kind of work, it's best to leave the original airbox alone.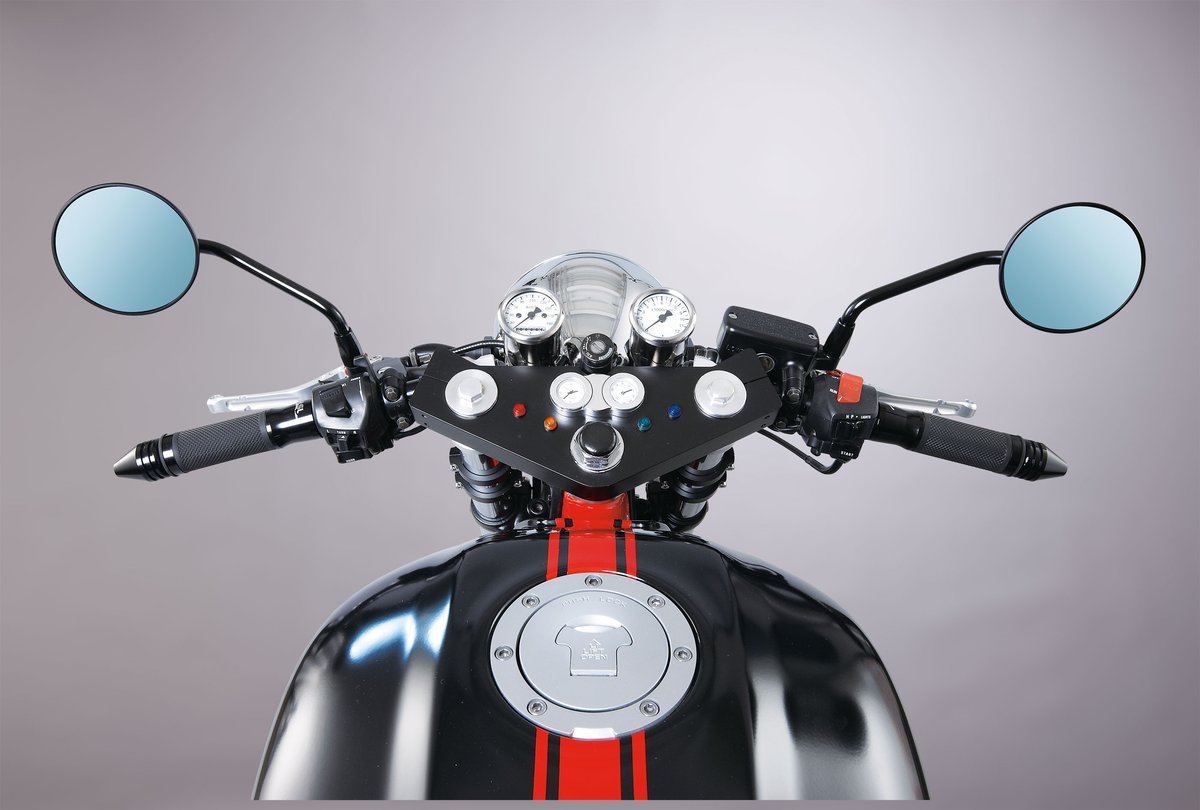 The motivation to do it yourself: Louis has plenty of parts to choose from
This aside, the conversion should be relatively doable for any biker with their own workshop and a bit of tinkering experience. Changing the frame certainly requires an individual component approval and changing the number of seats to 1 in the paperwork. Even a self-machined upper triple tree can be registered if you find a decisive inspector and can indicate the material quality. In Germany, you should always discuss such a project in detail and before starting work with a TÜV or Dekra test centre. Don't forget that you have a free choice of test centres!
Many of the conversion parts of the café racer, including the classic MegaCone 4-1 exhaust system from Speed Products, can be found in the Louis portfolio. Most of them have a TÜV certificate or type approval (see item list).
We know that our Sevenfifty will provide plenty of inspiration for many owners of other neoclassic and modern classic bikes who want to bring their "old girl" back to life – maybe this time converted into a fantastic café racer.
---
---